Clay Aiken, parents join lawmakers to push anti-bullying bills
'American Idol' singer tells Capitol Hill briefing he suffered taunting

"American Idol" singer Clay Aiken and two mothers whose sons committed suicide because of anti-gay bullying at their schools appeared at a Capitol Hill briefing Thursday to urge Congress to pass two bills that would require schools to address bullying and harassment targeting LGBT students.
The Gay, Lesbian and Straight Education Network (GLSEN) organized the briefing as a means of drawing public attention to the two pending bills, the Safe Schools Improvement Act and the Student Non-Discrimination Act.
"Like many kids now in middle schools and high schools, I was bullied," said Aiken, who came out as gay in 2008 after winning the runner up title of best singer on the widely viewed television show "American Idol."
"I was picked on, I was called gay, I was called fag, I was called sissy, you name it," he said. "Fortunately, I was able to overcome it and live through it because of a number of friends who were supportive of me."
Aiken and Louis Van Amstel, host of the television show "Dancing with the Stars," joined parents Sirdeaner Walker of Massachusetts and Tammy Aaberg of Minnesota in making an impassioned plea for lawmakers to pass the two bills. Sirdeaner and Aaberg's sons took their own lives earlier this year due to anti-gay bullying.
"Over the past few months I have heard so many stories about other youth who were suffering," said Walker, who lost her 11-year-old son Carl Joseph Walker, who hanged himself in his bedroom with an electrical cord.
"Too many of our children are being tormented in schools – and not enough of our adults are doing the right thing and teaching respect for all. Enough is enough," she said.
Sen. Bob Casey (D-Pa.) and Rep. Linda Sanchez (D-Calif.), who introduced the Safe Schools Improvement Act, and Sen. Al Franken (D-Minn.) and Rep. Jared Polis (D-Colo.), who introduced the Student Non-Discrimination Act, also spoke at the briefing, calling on their colleagues to support the legislation.
"No student should have to dread going to school because they fear being bullied," Franken told those gathered for the event, held in a committee hearing room at the Rayburn House Office Building. "We must address bullying and harassment in schools in the next Congress."
Polis, who is gay, said school bullying affects students living in both Republican and Democratic leaning states, saying he would work with his colleagues on both sides of the political isle to push for passage of the legislation.
"Every student has the right to an education free from bullying, harassment and violence, and we are here today to show that Congress is ready to take a stand against bullying in our schools," he said.
Franken and Casey cited recent cases of suicides due to anti-gay bullying in their home states. They pointed to what they called a courageous decision by Walker and Aaberg to speak at Thursday's briefing to tell the stories of the loss of their own teenage sons as a means of drawing support for the legislation.
"Recent stories of the tragic effects of bullying in Pennsylvania and throughout the country are evidence of the urgent need to address this issue in our schools," Casey said. "We owe it to our children to do whatever we can to ensure their pleas for help do not go unheard."
Casey introduced to the briefing Joey Kemmerling, a high school student in Bucks County, Pa., near Philadelphia, who helped form an anti-bullying group as well a Gay-Straight Alliance organization at his school.
"I came out in eighth grade and ever since then I have been bullied every day," Kemmerling told the briefing. "There's not been a day that has gone by where I have not heard the word faggot, queer or fairy or told that I was not human."
He described an incident when another male student threatened him with a knife on the school grounds after school officials declined Kemmerling's plea that they search the student for a weapon.
"He came up to me and he looked me in the eyes and he had the look of hatred," Kammerling recounted. "I didn't know who he was but I knew that he hated me. And he said, 'Your life is in my hands.' And he walked away."
The incident caused him to become deeply depressed and to contemplate suicide, Kammerling said.
"I thought I didn't deserve to live. I was gay so did my life really matter? I didn't think so," he said.
"I almost committed suicide, and somehow I overcame that and started working to change the schools," he said. "I was so thankful to meet GLSEN and work with them to fight all injustices all around the United States.
"I really just hope you'll join me in that fight because the real change is going to come from society and the change is going to come from the people stepping up and saying, 'I don't want to see another kid ever go through what I went through and what the students went through that committed suicide.'"
His remarks drew a loud and prolonged applause from the audience, which included staff members of senators and members of the House.
GLSEN Executive Director Eliza Byard said she was hopeful that Congress would act on the two bills next year despite reports by Capitol Hill observers that the new Republican controlled House of Representatives would block all LGBT-supportive legislation.
"They currently have bipartisan support in this Congress," Byard said. "And I think just as children's safety, it's not a gay or straight issue, it is not a Republican or Democratic issue."
The Safe Schools Improvement Act requires schools receiving federal funds to develop policies to prohibit bullying based on race, sex, national origin, religion, sexual orientation and gender identity and expression. It has 130 co-sponsors in the House and 15 cosponsors in the Senate.
The Student Non-Discrimination Act calls for providing protections to students who are targeted for bullying, harassment and discrimination based on their "actual or perceived" sexual orientation or gender identity. It currently has 127 cosponsors in the House and 30 cosponsors in the Senate.
Franken said he has proposed that the Student Non-Discrimination Act be incorporated as an amendment to legislation reauthorizing the longstanding and highly popular Elementary and Secondary Education Act, which Congress is scheduled to vote on next year.
New dance single pays tribute to Town Danceboutique
Local musicians pen 'Town' in honor of shuttered club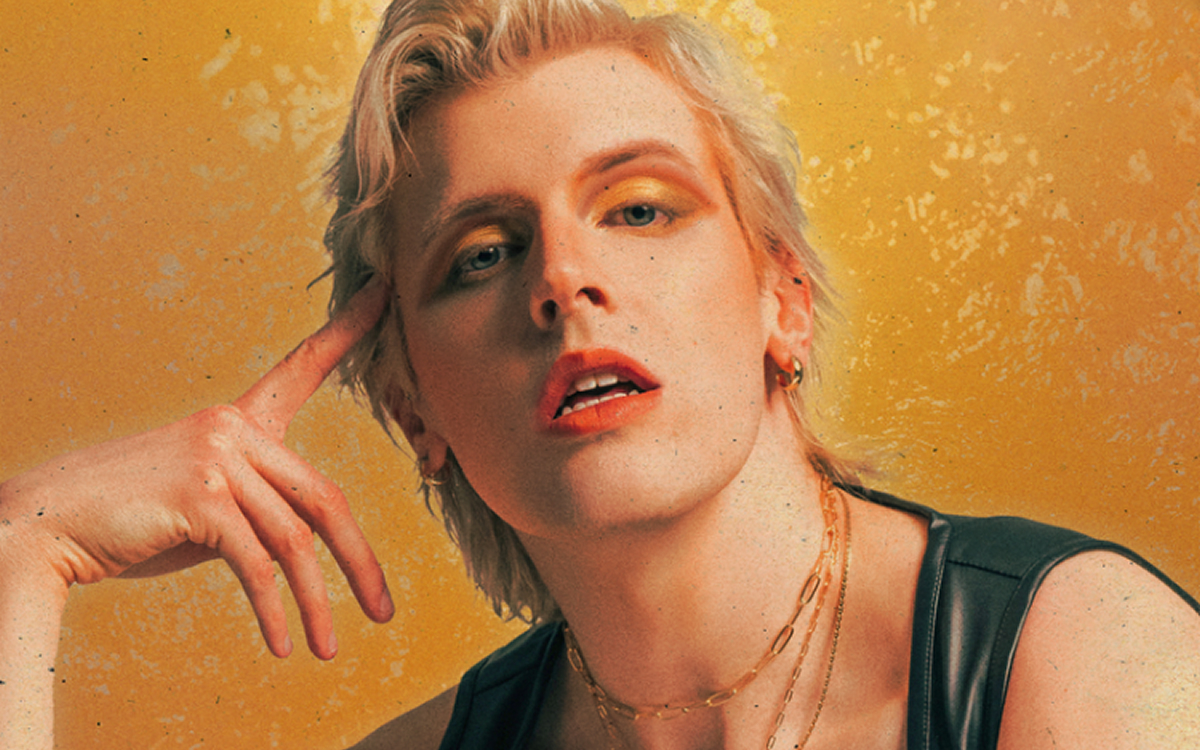 The closing of the LGBTQ nightclub Town Danceboutique in the summer of 2017 was heartbreaking to local musician Bryce Bowyn. He and his Los Angeles-based singer/songwriter friend Lexie Martin decided to honor its legacy in their new single, "Town."
For Bowyn, who moved to the District about a decade ago to attend school at American University, the memories he has from Town Danceboutique are endless. And when it closed, it was a massive loss to Bowyn and many others.
"It was such a cool space," Bowyn said. "It was just disappointing to see a place that brought so many people together become part of the landscape again." The building Town Danceboutique used to be housed in is now home to upscale apartments and a CVS.
Town Danceboutique was a formative place for Bowyn and Martin, and it was Bowyn's first experience in an open and accepting LGBTQ environment. His favorite memories at the club were always on Halloween, he said. Patrons, including Bowyn, would go all out with their costumes to look their very best.
Bowyn and Martin met while they were both in the musical theater program at American University. Despite their years-long friendship, "Town" is the first song they have written together. They sat down over FaceTime and got to work. It was Martin's idea to pay homage to Town Danceboutique, and the song follows the story of pre-gaming, going out, and hitting the dance floor.
But the single also serves as a hype song for going out in any city, at any place.
"It was important to me for the song to remain relatable and accessible," Bowyn said. "So the whole foundation of the chorus, 'Let's go to town,' can either mean Town Danceboutique, or painting the town red and having the night of your life."
Bowyn started writing and producing his own music in 2018. He released an EP titled "A Rosy Retrospect" in 2022, and most recently released a single "A Bridge Burned Down" in June. His music is inspired by late 2000s pop and '80s synthpop, influenced by stars like Madonna and Charli XCX. Lexie Martin released her self-titled EP in 2019 and most recently came out with her single "SUPERPOWER" in 2021.
Bowyn has been a lifelong pop music enthusiast. He distinctly remembers watching Britney Spears perform "Oops!…I Did It Again" at the MTV Video Music Awards when he was a kid and thinking "That was what I wanted and what I was set to do in life."
"My heart was always with pop music," Bowyn said.
"Town" is available now for streaming on Spotify, Apple Music, and Soundcloud.
From Monáe to Madonna, fall will rock in D.C.
Local venues hosting array of queer artists in coming months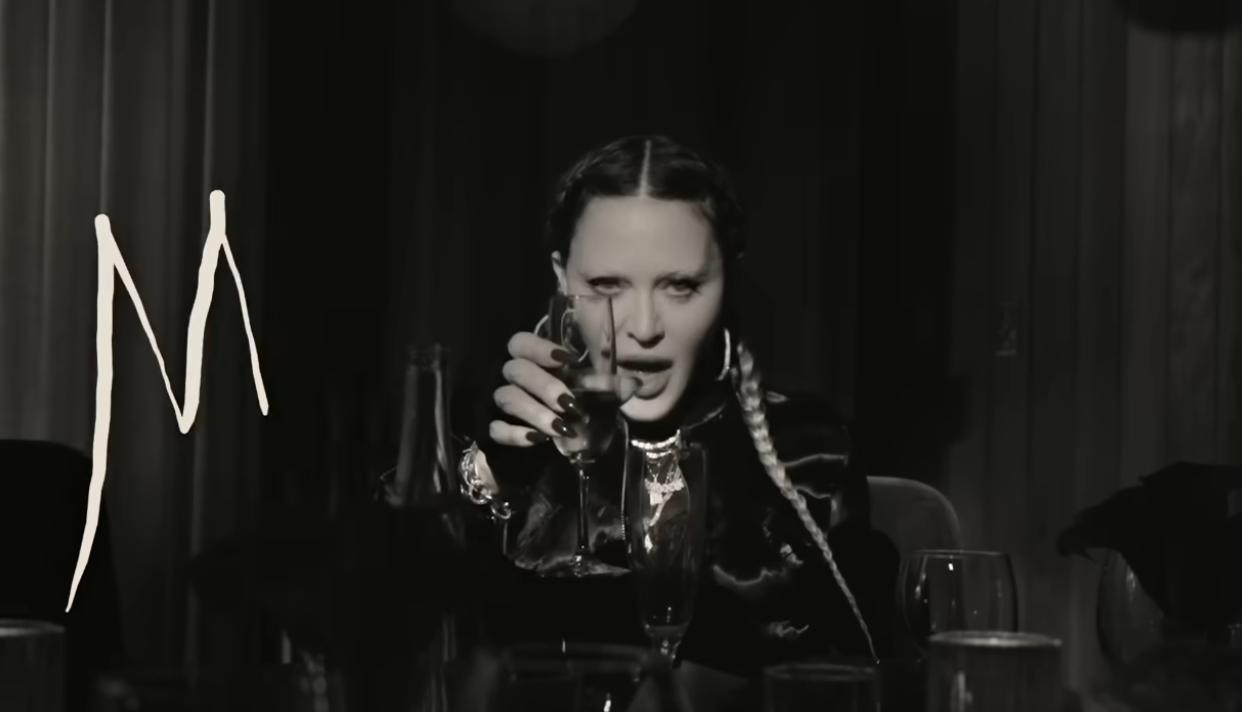 The D.C. area has many LGBTQ musical acts to look forward to this fall. Starting with pansexual and nonbinary actor and R&B singer Janelle Monáe, performing at the Anthem on Sept. 24-25 with ticket prices ranging from $135 to $301 on StubHub.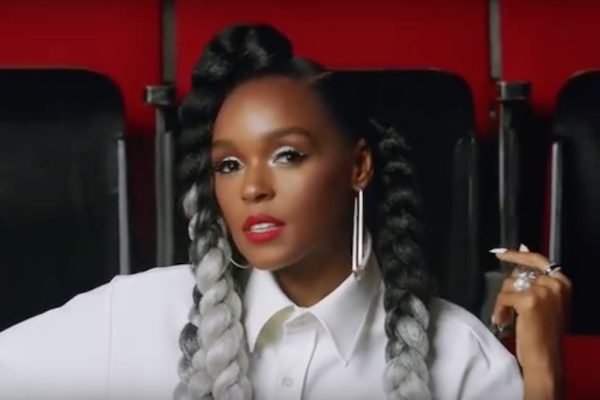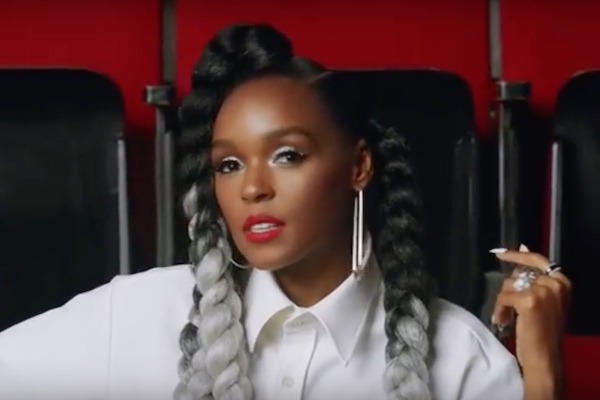 Singer Hozier's "Unreal Unearth Tour" is coming to the Anthem on Sept. 26-27. Tickets are available on StubHub starting at $324.
On Sept. 28 the CFG Bank Arena in Baltimore will see lesbian pop artist SZA's "SOS Tour" with tickets starting at $165 on Ticketmaster.
Queer indie pop singer Ashnikko is coming to the Anthem on Sept. 29 to perform their "Weedkiller Tour." Tickets available on StubHub range from $49 to $279.
Coming to Merriweather Post Pavilion in Columbia, Md., is the All Things Go Festival. Performing are lesbian singers Tegan and Sara, alt-pop singer Lana Del Rey, pop singer Carly Rae Jepson, and more. The festival will take place Sept. 30-Oct. 1 with two day passes starting at $397 on SeatGeek.
Rock band Queen will perform "The Rhapsody Tour" at the CFG Bank Arena along with Adam Lambert on Oct. 4-5. Tickets are starting at $181 on Ticketmaster.
Pop star and trans woman Kim Petras' "Feed the Beast World Tour" will reach the Anthem on Oct 12. Tickets range from $72 to $817 on StubHub.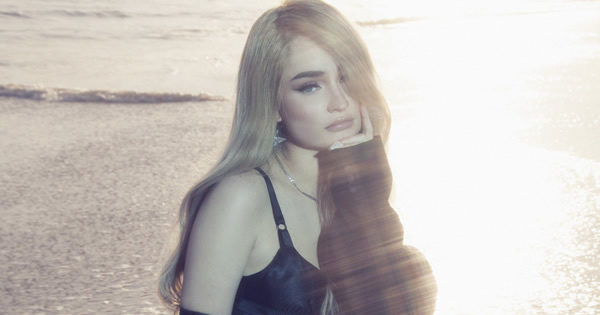 Queer pop singer Kesha is coming to the Anthem on Oct. 29 to support her new album, "Gag Order." Tickets go from $86 to $261 on Event Ticket Center.
Queer pop rapper Shygirl is co-headlining with bisexual singer Tinashe for the "Nymph" tour at the Anthem on Nov. 5. Tickets range from $45 to $145 on Ticketmaster.
Indie band Men I Trust is performing at Echostage on Nov. 15. Tickets are available on Ticketmaster for $30.
Nonbinary rapper Lil Uzi Vert's "PINK TAPE TOUR" will be at the Anthem on Nov. 21. Tickets start at $90 on StubHub.
Doja Cat's "The Scarlett Tour" will reach Capital One Arena on Nov. 27. Tickets start at $100 on Ticketmaster.
Madonna will bring her highly anticipated and delayed "The Celebration Tour" to the Capital One Arena Dec. 18 and 19. Tickets are available on Ticketmaster starting at $110.
Tom Goss to perform at Rehoboth Beach Bear Weekend
Out singer entertains at the Sands Hotel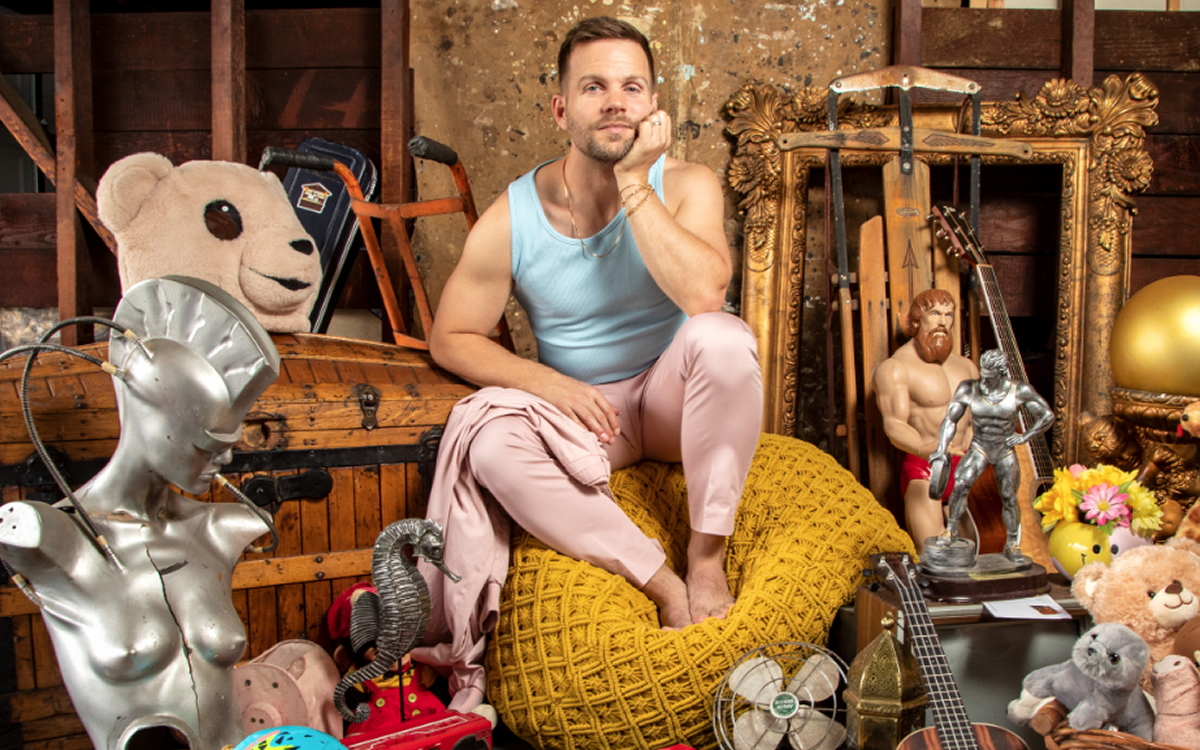 Out singer Tom Goss will perform at the Rehoboth Beach Bear Weekend on Saturday, Sept. 16 at 7 and 9 p.m. at the Sands Hotel.
He will sing his memorable songs like "Son of a Preacher Man" and "Bears," as well as tracks from his new album, "Remember What It Feels Like," where he sings about being a 42-year-old gay man still reeling from his husband's infidelity who was recently conned by a lover with a secret life now serving time in prison.
Tickets to Rehoboth Beach Bear Weekend start at $20 and can be purchased on Eventbrite.