Clay Aiken, parents join lawmakers to push anti-bullying bills
'American Idol' singer tells Capitol Hill briefing he suffered taunting

"American Idol" singer Clay Aiken and two mothers whose sons committed suicide because of anti-gay bullying at their schools appeared at a Capitol Hill briefing Thursday to urge Congress to pass two bills that would require schools to address bullying and harassment targeting LGBT students.
The Gay, Lesbian and Straight Education Network (GLSEN) organized the briefing as a means of drawing public attention to the two pending bills, the Safe Schools Improvement Act and the Student Non-Discrimination Act.
"Like many kids now in middle schools and high schools, I was bullied," said Aiken, who came out as gay in 2008 after winning the runner up title of best singer on the widely viewed television show "American Idol."
"I was picked on, I was called gay, I was called fag, I was called sissy, you name it," he said. "Fortunately, I was able to overcome it and live through it because of a number of friends who were supportive of me."
Aiken and Louis Van Amstel, host of the television show "Dancing with the Stars," joined parents Sirdeaner Walker of Massachusetts and Tammy Aaberg of Minnesota in making an impassioned plea for lawmakers to pass the two bills. Sirdeaner and Aaberg's sons took their own lives earlier this year due to anti-gay bullying.
"Over the past few months I have heard so many stories about other youth who were suffering," said Walker, who lost her 11-year-old son Carl Joseph Walker, who hanged himself in his bedroom with an electrical cord.
"Too many of our children are being tormented in schools – and not enough of our adults are doing the right thing and teaching respect for all. Enough is enough," she said.
Sen. Bob Casey (D-Pa.) and Rep. Linda Sanchez (D-Calif.), who introduced the Safe Schools Improvement Act, and Sen. Al Franken (D-Minn.) and Rep. Jared Polis (D-Colo.), who introduced the Student Non-Discrimination Act, also spoke at the briefing, calling on their colleagues to support the legislation.
"No student should have to dread going to school because they fear being bullied," Franken told those gathered for the event, held in a committee hearing room at the Rayburn House Office Building. "We must address bullying and harassment in schools in the next Congress."
Polis, who is gay, said school bullying affects students living in both Republican and Democratic leaning states, saying he would work with his colleagues on both sides of the political isle to push for passage of the legislation.
"Every student has the right to an education free from bullying, harassment and violence, and we are here today to show that Congress is ready to take a stand against bullying in our schools," he said.
Franken and Casey cited recent cases of suicides due to anti-gay bullying in their home states. They pointed to what they called a courageous decision by Walker and Aaberg to speak at Thursday's briefing to tell the stories of the loss of their own teenage sons as a means of drawing support for the legislation.
"Recent stories of the tragic effects of bullying in Pennsylvania and throughout the country are evidence of the urgent need to address this issue in our schools," Casey said. "We owe it to our children to do whatever we can to ensure their pleas for help do not go unheard."
Casey introduced to the briefing Joey Kemmerling, a high school student in Bucks County, Pa., near Philadelphia, who helped form an anti-bullying group as well a Gay-Straight Alliance organization at his school.
"I came out in eighth grade and ever since then I have been bullied every day," Kemmerling told the briefing. "There's not been a day that has gone by where I have not heard the word faggot, queer or fairy or told that I was not human."
He described an incident when another male student threatened him with a knife on the school grounds after school officials declined Kemmerling's plea that they search the student for a weapon.
"He came up to me and he looked me in the eyes and he had the look of hatred," Kammerling recounted. "I didn't know who he was but I knew that he hated me. And he said, 'Your life is in my hands.' And he walked away."
The incident caused him to become deeply depressed and to contemplate suicide, Kammerling said.
"I thought I didn't deserve to live. I was gay so did my life really matter? I didn't think so," he said.
"I almost committed suicide, and somehow I overcame that and started working to change the schools," he said. "I was so thankful to meet GLSEN and work with them to fight all injustices all around the United States.
"I really just hope you'll join me in that fight because the real change is going to come from society and the change is going to come from the people stepping up and saying, 'I don't want to see another kid ever go through what I went through and what the students went through that committed suicide.'"
His remarks drew a loud and prolonged applause from the audience, which included staff members of senators and members of the House.
GLSEN Executive Director Eliza Byard said she was hopeful that Congress would act on the two bills next year despite reports by Capitol Hill observers that the new Republican controlled House of Representatives would block all LGBT-supportive legislation.
"They currently have bipartisan support in this Congress," Byard said. "And I think just as children's safety, it's not a gay or straight issue, it is not a Republican or Democratic issue."
The Safe Schools Improvement Act requires schools receiving federal funds to develop policies to prohibit bullying based on race, sex, national origin, religion, sexual orientation and gender identity and expression. It has 130 co-sponsors in the House and 15 cosponsors in the Senate.
The Student Non-Discrimination Act calls for providing protections to students who are targeted for bullying, harassment and discrimination based on their "actual or perceived" sexual orientation or gender identity. It currently has 127 cosponsors in the House and 30 cosponsors in the Senate.
Franken said he has proposed that the Student Non-Discrimination Act be incorporated as an amendment to legislation reauthorizing the longstanding and highly popular Elementary and Secondary Education Act, which Congress is scheduled to vote on next year.
DC Different Drummers Jazz Band to perform 'Oasis'
Performance by combo '2nd Independence' scheduled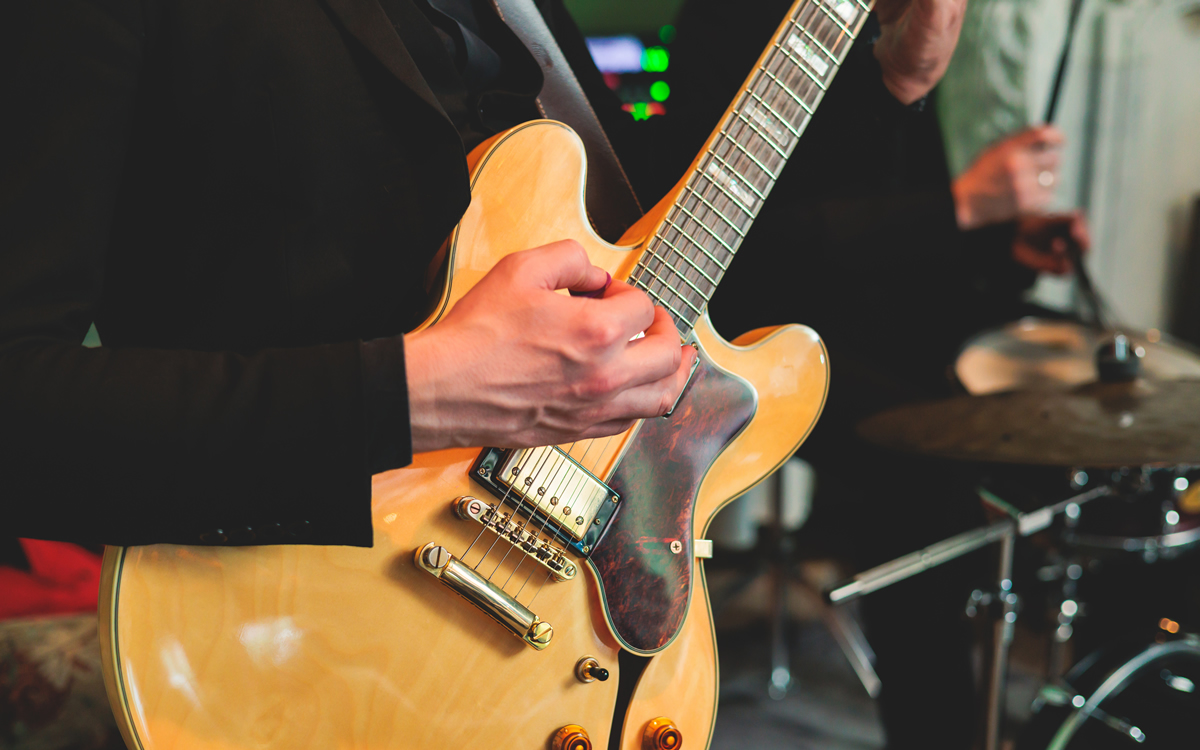 The DC Different Drummers Jazz Band will perform on Sunday, Oct. 16 at 3 p.m. at Martin Luther King Jr. Memorial Central Library.
This concert, titled "The Oasis," will feature the 20-person big band playing jazz pieces in a variety of styles, from swing to bossa nova to jazz fusion and more. There will also be a performance from the improvisational jazz combo, 2nd Independence.
Admission is free and more details are available on the event's website. 
D.C.'s live music venues are jumpin' again
Lizzo, B-52s, and Bob Mould all coming to town this fall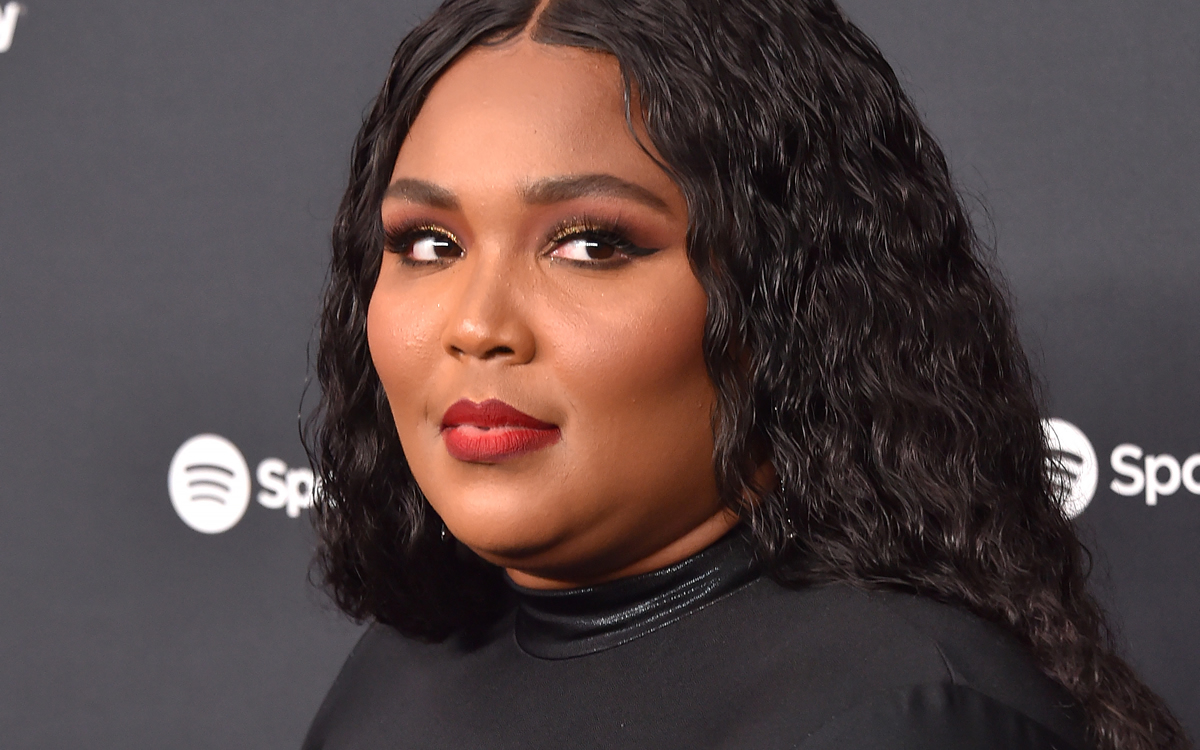 As summer comes to a close, many venues across the DMV are gearing up for their fall entertainment rosters. Below is a list of must-see music acts in the upcoming months.
Mary J. Blige brings her "Good Morning Gorgeous" tour to Capital One Arena on Sunday, Sept. 18 at 7 p.m. Tickets start at $69.50 at Tickmaster.com.
Pet Shop Boys and New Order bring their "Unity Tour" to Columbia's Merriweather Post Pavilion on Wednesday, Sept. 21 at 6:30 p.m. Tickets range from $29.50-169.50 at Merriweather's website.
7th Annual Law Rocks Washington DC will be on Thursday, Sept. 22 at 6:30p.m. at 9:30 Club. Law Rocks toured first to D.C. in 2015 and has raised more than $615,000. Eight bands of musically brilliant legal professionals will be rocking out to support local nonprofit organizations. Tickets are available on Law Rocks's website. 
Don't miss out performer Lil Nas X at the Anthem on Sunday, Sept. 25 at 8 p.m.
Lizzo performs her "Special Tour" at Capital One Arena on Tuesday, Sept. 27. Tickets start at $69.50 at ticketmaster.com.
Panic at the Disco performs its "Viva Las Vengeance" tour at Capital One Arena on Saturday, Oct. 1 at 7 p.m.; tickets at ticketmaster.com.
The legendary B-52s kicked off their farewell tour earlier this summer and it comes to D.C.'s Anthem on Saturday, Oct. 1 at 7:30 p.m. Tickets at the Anthem site.
Two Feet: Fall Tour 2022 will be on Monday, Oct. 7 at 7 p.m. at 9:30 Club. Brothel will be the opening act. Tickets cost $25 and can be purchased on 9:30 Club's website.
Santigold will be performing as part of her Holified Tour on Tuesday, Oct. 11 at 8 p.m. at the Fillmore in Silver Spring. Tickets start at $35 and can be purchased on the Fillmore's website.  
Fairfax Symphony and Orchestra will be performing work from German composer Brahms and Sibelius on Saturday, Oct. 15 at 8 p.m. at Capital One Hall. Jeremy Denk will be on piano, and Christopher Zimmerman will music direct and conduct. Tickets start at $45 and can be purchased on Capital One Hall's website. 
Judah & the Lion will be performing on Thursday, Oct. 13 at 8 p.m. at the Fillmore in Silver Spring. Tickets start at $35 and can be purchased on the Fillmore's website. 
Grammy Award-winning singer Steve Lacy will be performing on Saturday, Oct. 15 at 8 p.m. at the Fillmore in Silver Spring. Tickets start at $235 and can be purchased on the Fillmore's website. 
The Reston Chorale, Piedmont Symphony Orchestra and PSO Rock Band will perform "Bohemian Rhapsody: The Music Of Queen (And Friends)" on Sunday, Oct. 16 at 4 p.m. at Capital One Hall. The music acts will perform some of Queen's greatest hits, including "We Will Rock You," "We Are the Champions," "Under Pressure," and of course, "Bohemian Rhapsody." Tickets start at $29 and can be purchased on Ticketmaster. 
Local gay favorite Bob Mould plays at Wolf Trap on Wednesday, Oct. 19 at 8 p.m.
The Gay Men's Chorus of Washington D.C. will be celebrating the life and legacy of actress Judy Garland with a cabaret titled "Judy" on Saturday, Oct. 22 at 5 p.m. (ASL) and 8 p.m. at Capital One Hall. Fourteen select soloists from the Chorus will share stories as they sing their favorite Judy tunes. Songs include "Over the Rainbow," "The Trolley Song," "Come Rain or Come Shine," "The Man That Got Away," and "Happy Days are Here Again." Tickets cost $45 and can be ppurchased on GMCWDC's website. 
Morrissey performs at the Anthem on Monday, Nov. 28 at 8 p.m.
New Madonna remix collection solid but not exhaustive
Marred only by a few '80s omissions, set is blazing history of club music's evolution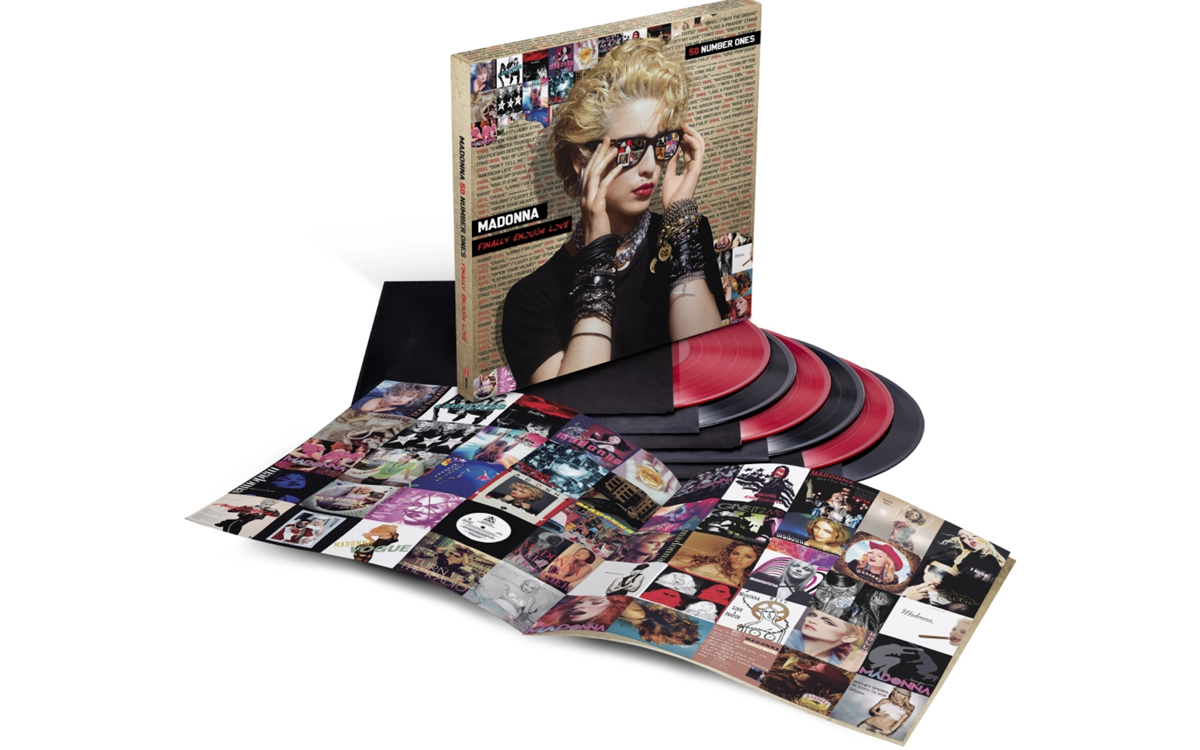 Madonna, though she has as many hit compilations as one would expect from an artist of her vintage and stature, has always seemed wary of looking back or indulging much degree of nostalgia about her career.
As polarizing as her later albums sometimes are, one could never accuse her of cashing in, as so many veteran acts do, on tour after tour of the same old set list designed to hit all the obvious musical marks, please the most tepid of fans and make easy millions. But she has almost swung too far the other way. Hits sometimes have felt grudgingly performed at her live shows of the last, oh, 20 years or so, and have, at times, been so radically re-crafted — an approach that can be thrilling when it works, no doubt — the spirit of the original track has been sometimes painfully undercut.
All that to say, it's fun to see Our Lady of the Remix — for whom in popdom is more deserving of that title? — look back so sumptuously with the Aug. 19 release of "Finally Enough Love: 50 Number Ones," (☆☆☆ out of four) a new 50-track remix collection available digitally, in a three-disc CD set and a sold-out six-LP vinyl edition, as well as "Finally Enough Love," a 16-track version on single CD, double vinyl and digitally. The releases are the first since it was announced last summer that Madonna was returning to her original label, Warner Records, in a new deal that would include a series of deluxe catalogue reissues. It celebrates her record-shattering span of 50 No. 1 hits on the Billboard U.S. Dance Songs Club chart, starting with "Holiday"/"Lucky Star" (only "Holiday" is here, though) in 1983 and culminating with "I Don't Search I Find" in early 2020 from her 2019 album "Madame X." The collection's title is taken from that track. For context, those trailing her record of 50 No. 1 hits on that chart are Rihanna (33), Beyonce (22), Janet (20) and Katy Perry (19); Madonna's record here is the most number ones by an artist/band on any Billboard chart ever.
It's also especially nice to see since remixes have been so essential to Madonna's career. The only time she ever released anything remotely akin to this before was either very early (1987's "You Can Dance" remix album) or oddly random (the 2003 EP "Remixed & Revisited").
This collection is not, as one might guess, a collection of her all-time greatest remixes or even necessarily the versions of the songs that charted. Gen. Xers who gobbled up her maxi singles all through the '90s and beyond will find their stash, if retained, are still the only sources (not counting unofficial YouTube postings) for classics such as the "Shep's 'Spressin' Himself Re-remix" of "Express Yourself" from the "Justify My Love" maxi (also home to the deliciously weird "The Beast Within Mix"), the "Waiting" remix (a non-single) from the "Rain" maxi or any of the varied delights (e.g. "Madonna Gets Hardcore") on the import "Bye Bye Baby" maxi.
Even if you're a completist of the highest order — and there certainly are folks like that in the Madonnaverse — your experience won't be sullied or buoyed much by the mixes included or excluded.
Tons of other remixes here are just slight variations of mixes we've heard before. I haven't been following these releases like a hawk in recent years, but if you collected these in any capacity over the years, there will likely be a fresh balance of familiar and unfamiliar motifs and passages sprinkled throughout.
Most of the remixes retain the bulk of the lyrics from the album versions and are tight edits (no 10-minute percussion solos). The earlier cuts on disc one are the least radical, a non-surprise considering remixing trends of the '80s. And while many of these mixes are heretofore unreleased, they are nearly all vintage or, where tweaked, retain the spirit of their album counterparts. There's no radical thumpa-thumpa version of "Everybody" or "Material Girl," for example; disc three, containing the newest material, is by far the most pounding/rave-influenced.
Standouts for me were the loungy, uptempo-yet-chill vibe of the "Underground Club Mix" of "Erotica" (straight from the vintage "Erotica" maxi), the "PSB Maxi Mix Edit" of "Sorry," (until now, a promo-only mix), the "Eddie Amador Club 5 Edit" of "Give it 2 Me," (vintage, but never commercially available until now) and "Avicii's UMF Mix" of "Girl Gone Wild," which features a spidery instrumental motif that could almost work as a fugal theme.
As a whole, however, there are a few impediments to the way this all goes down, especially if you listen straight through. A few tracks — e.g. the "Sasha Ultra Violet Mix Edit" of "Ray of Light" with its sputtery beat pattern or the loungy, uber-chill vibe of the "Bob Sinclar Space Funk Edit" of "4 Minutes" (this edit of which was only ever previously released on a 12" vinyl picture disc) — give needed contrast to the mostly unrelenting 4/4 beat patterns. But after a while, especially on discs two and three, it all starts sounding like little more than "Hooked on Madonna," of the famous "Hooked on Classics" series from the '80s, which set classical themes to dance beats. Of course, some of that is to be expected given the nature of the release, but as an actual experience, it's occasionally tedious.
And while the DJs are all obviously talented and at times quite creative, by the middle of disc two, one starts wondering if a wiz/nerd with access to the stems could have almost come up with something just as good on a Yamaha Clavinova or the like. Almost.
It also moves a lot faster through her catalogue than you might guess. Since classics like "Papa Don't Preach" and La Isla Bonita" were not No. 1 dance hits, we get to "Like a Prayer" and "Vogue" barely halfway through disc one.
When a non-Madonna-penned single pops up — Andrew Lloyd Webber's "Don't Cry for Me, Argentina" (from "Evita") or Don McLean's "American Pie" (from "The Next Best Thing"), they jump out as markedly better examples of songcraft than just about anything Madonna ever came up with herself. Going straight from "Pie" to "Music," one of M's most lyrically insipid compositions ever to my ear, is especially painful. For sure, there are dozens of pop masterpieces here, but the covers tend to accentuate the froth on cuts like "Turn Up the Radio" or "Jump."
On the brighter side, however, the vocals sound stronger and sweeter than I recalled. Yeah, they're likely auto-tuned and otherwise studio sweetened, but there were several passages — "Nothing Really Matters," "Keep it Together," "Deeper and Deeper" — when it's clear Madonna is a better studio singer than she ever gets credit for.
Booklets, too, are thorough and nicely done with detailed track info and pics of all her single artwork.
While there are 50 tracks here, the math is a bit fuzzy. "Angel," which charted jointly with its flip side "Into the Groove," is absent as is "Causing a Commotion," which had a vinyl Record Store Day release back in April, though it's annoying it's not here. Because "You Can Dance" topped the chart as an entire album and the Britney duet "Me Against the Music" was not from a Madonna project, there's a little wiggle room numerically in how this set was curated.