Reid recommits to 'Don't Ask' repeal in lame duck
Senators talk of extending session to vote on gay ban

Senate Majority Leader Harry Reid (D-Nev.) reaffirmed on Monday his commitment to bring "Don't Ask, Don't Tell" repeal to vote in the lame duck session of Congress amid fears other legislative priorities will bump the issue from the agenda.
Reid pledged to repeal "Don't Ask, Don't Tell" by year's end on the Senate floor as he described a litany of legislative items he wants the chamber to take on during lame duck, including passage of the DREAM Act, renewing tax cuts for middle class families and ratification of the START Treaty.
"We're also going to repeal the discriminatory 'Don't Ask, Don't Tell' law," Reid said. "We're going to match our policy with our principles and finally say in the United States, everyone who steps up to serve our country can be welcome."
Legislation to repeal the military gay's ban is pending before the Senate as part of the fiscal year 2011 defense authorization bill. A previous attempt to bring the legislation to the Senate floor in September failed when a united Republican caucus blocked consideration of the measure.
Many senators — including Sens. Susan Collins (R-Maine), Olympia Snowe (R-Maine) and Blanche Lincoln (D-Ark.) — said they wanted a more fair amendment process with more amendments for the minority as a condition to moving forward with the legislation.
In his remarks, Reid said Republicans are blocking consideration of the defense authorization bill because they don't believe they have the votes to take out the "Don't Ask, Don't Tell" provision by amendment once the legislation reaches the floor.
Reid said when Republicans refuse to debate the defense authorization bill, they also "hold up a well-deserved raise for our troops, better health care for our troops and their families" as well as other important initiatives for the U.S. military.
A White House official, who spoke on condition of anonymity, also affirmed President Obama wants Congress to repeal "Don't Ask, Don't Tell" before lawmakers adjourn for the year.
"The White House remains fully committed to passage of the National Defense Authorization Act, including the repeal of 'Don't Ask, Don't Tell,' during the lame duck," the official said. "This is a priority for the president, and are we confident that the Congress will be able to address this issue this year."
Concern that "Don't Ask, Don't Tell" repeal may have fallen from the schedule emerged when Reid offered remarks earlier in the day and didn't include the defense authorization bill as among the legislative items for which he would file cloture on Monday.
Instead he listed other items, including the DREAM Act and legislation that would provide healthcare benefits and compensation to workers who responded to Ground Zero during the Sept. 11, 2001 terrorist attacks.
Reid only mentioned the defense authorization bill after Senate Armed Services Committee Chair Carl Levin (D-Mich.) reminded him on the floor to say something about the legislation.
The majority leader responded by saying he had bipartisan conversations on Sunday about trying to find a way to move forward with the defense authorization bill.
"The issue on that, Madam President, is what we do with amendments," Reid said. "And without belaboring the point here, I would be happy to consider doing a number of amendments if we had time agreements on those amendments. But to just have an open process — at this stage, I don't see how we can do that."
Jim Manley, a Reid spokesperson, said Reid didn't include "Don't Ask, Don't Tell" among the items on which he would file cloture on Monday because the Senate leadership is still in talks to find enough Republican support to move forward with the defense authorization bill.
"Discussion are ongoing that involve Sen. Levin, Sen. [Joseph] Lieberman, Sen. Collins and others about trying to put together a debate that will satisfy folks and both of the aisle," Manley said.
Manley said he couldn't make a prediction on when these discussion would conclude, but said Reid remains committed to bringing up the legislation to a vote during lame duck.
Despite the commitment from Reid for a vote on "Don't Ask, Don't Tell," concerns that time will run out before lawmakers act persist.
In a brief exchange with the Washington Blade on Capitol Hill, Senate Armed Services Committee Chair Carl Levin (D-Mich.) expressed concerns about being able to move forward with the defense authorization in the limited time that remains in the session.
"The longer this go on the more difficult it becomes, but I'm obviously … still hopeful," Levin said.
Christopher Neff, deputy executive director of the Palm Center, a think tank on gays in the military at the University of California, Santa Barbara, acknowleged that time is an issue as he said he still sees a path forward for repeal.
"The calendar, in my estimation, has always been a bit more difficult than the vote count, but I do think that there are scenarios where this can be finalized for a signature before Congress adjourns," Neff said.
Neff cited what he perceived as Obama's commitment to repeal as a reason for why repeal can still happen and noted a recent call the president made to Levin against stripping the defense authorization bill of its "Don't Ask, Don't Tell" language.
"President Obama has shown strong leadership in reaching out to Sen. Levin and to Sen. Reid to try to move this process forward," Neff said. "I think the White House has taken a leadership role on this and they want to see it delivered and I think there's more to be done."
Talk is emerging about extending the legislative session beyond what was previously planned to accomodate a vote on "Don't Ask, Don't Tell" repeal.
During his earlier remarks, Reid set Dec. 17 as the target date for when he wants the Senate to adjourn for this Congress and said he doesn't think his colleagues want to stay until Christmas Eve as they did last year.
But Manley said the Dec. 17 target date for adjournment is "not hard and fast" and "we'll have to wait and see how long we're going to need." He added the entire Democratic caucus would agree to extending the session for that to happen.
In a statement, Sen. Mark Udall (D-Colo.) said the Senate should stay in session for until the remainder of the calendar year if that's what's necessary to complete legislative work before the chamber, such as passage of the defense authorization bill.
"It's time to follow Elvis Presley's advice — we need 'a little less conversation, and a little more action,'" Udall said. "I'm willing to stay through Christmas and New Year's, if that's what it takes, to fight for middle-class tax relief, the defense authorization bill, public lands legislation — which means jobs for Coloradans — and other important work."
On Monday, the Huffington Post reported that Lieberman and Sen. Kirsten Gillibrand (D-N.Y.) were in favor of extneding the legislative session to pass "Don't Ask, Don't Tell" repeal.
"Sen. Lieberman believes that there are at least 60 votes to repeal 'Don't Ask, Don't Tell' this year, provided that leadership allows time for sufficient debate and amendments," Lieberman spokeswoman Erika Masonhall was quoted as saying. "Wanting to go home is not an acceptable excuse for failing to pass a bill that provides essential support for our troops and veterans and failing to take action that the president, the Secretary of Defense and the chairman of the Joint Chiefs of Staff have called for."
LGBTQ media 'excited' about Press Forward national media funds
Coalition of donors pledges $500 million for local news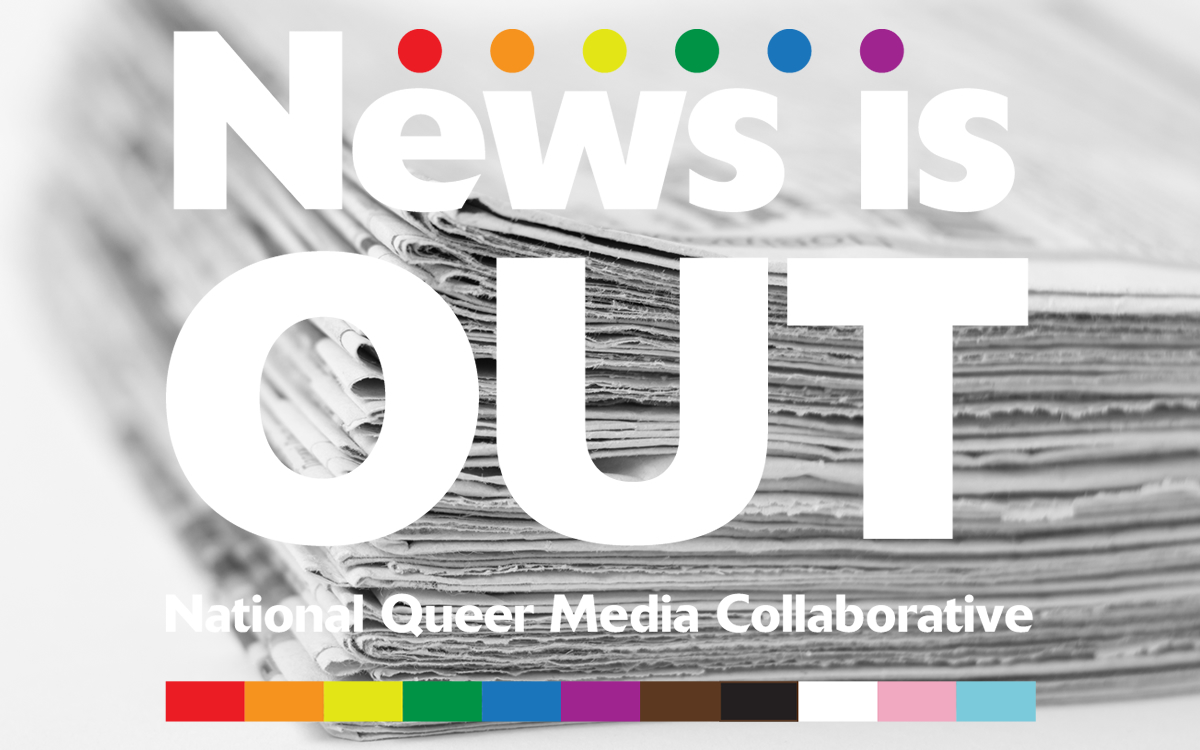 Members of News Is Out, a collaborative of six leading LGBTQ media organizations across the country, have expressed support and excitement about the newly announced national Press Forward effort to support local media in the United States. News Is Out members represent more than 200 years of LGBTQ news and culture coverage, with two member papers starting more than 50 years ago.
"This new effort from foundations, including MacArthur Foundation and Knight Foundation, truly will be a game-changer in the local media space," said Tracy Baim, co-founder of Windy City Times, which is part of a Chicago collaborative that is also advocating for local funding in that city. "Local media are critical to covering issues across the country, from LGBTQ+ and environmental issues to education and criminal justice reform. Philanthropy can provide an important complement to other needed revenues to help local media survive and thrive."
In the U.S., 7.1 percent of adults, or 18 million people, identify as LGBTQ, according to Gallup. About 21 percent of Gen Z identifies as LGBTQ. The media serving this community has been life-saving, resource sharing and an integral part of the movement for LGBTQ equality, News Is Out members said, adding that this media continues to fill a vital information need.
According to the Press Forward announcement, "A coalition of 22 donors announced Press Forward, a national initiative to strengthen communities and democracy by supporting local news and information with an infusion of more than a half-billion dollars over the next five years.
"Press Forward will enhance local journalism at an unprecedented level to re-center local news as a force for community cohesion; support new models and solutions that are ready to scale; and close longstanding inequities in journalism coverage and practice."
The Knight Foundation and the John D. and Catherine T. MacArthur Foundation have been leading the Press Forward effort.
News Is Out is supported in part by a technology grant from the Knight Foundation. The program is called the Queer Media Sustainability Lab
News Is Out is a nearly two-year-old alliance created launched by the Local Media Association, with initial funding from Google News Initiative. The members are Bay Area Reporter, Dallas Voice, Philadelphia Gay News, Washington Blade, Windy City Times and TAGG, a national queer women's magazine.
News Is Out members have collaborated on editorial, business and fundraising opportunities.
"LGBTQ media have always played a critical role in covering and informing our communities," said Lynne Brown, publisher of the Washington Blade. "While we have lost dozens of LGBTQ news media outlets in recent years, those of us who have survived are thriving in 2023. We have done so because we have innovated and sought new forms of revenue. The News Is Out Collaborative has assisted with support that propels us forward."
"LGBTQ+ media is needed now more than ever, as our communities face a backlash across this country," said Leo Cusimano, publisher of the Dallas Voice. "By working together in News Is Out, we have formed a strong alliance to help our members in technology training, editorial collaborations and much more. New funds into this ecosystem will be vital to strengthening the network of local LGBTQ+ media in this country."
Census Bureau asks White House to test questions on sexual orientation, gender identity
Data would be included in annual American Community Survey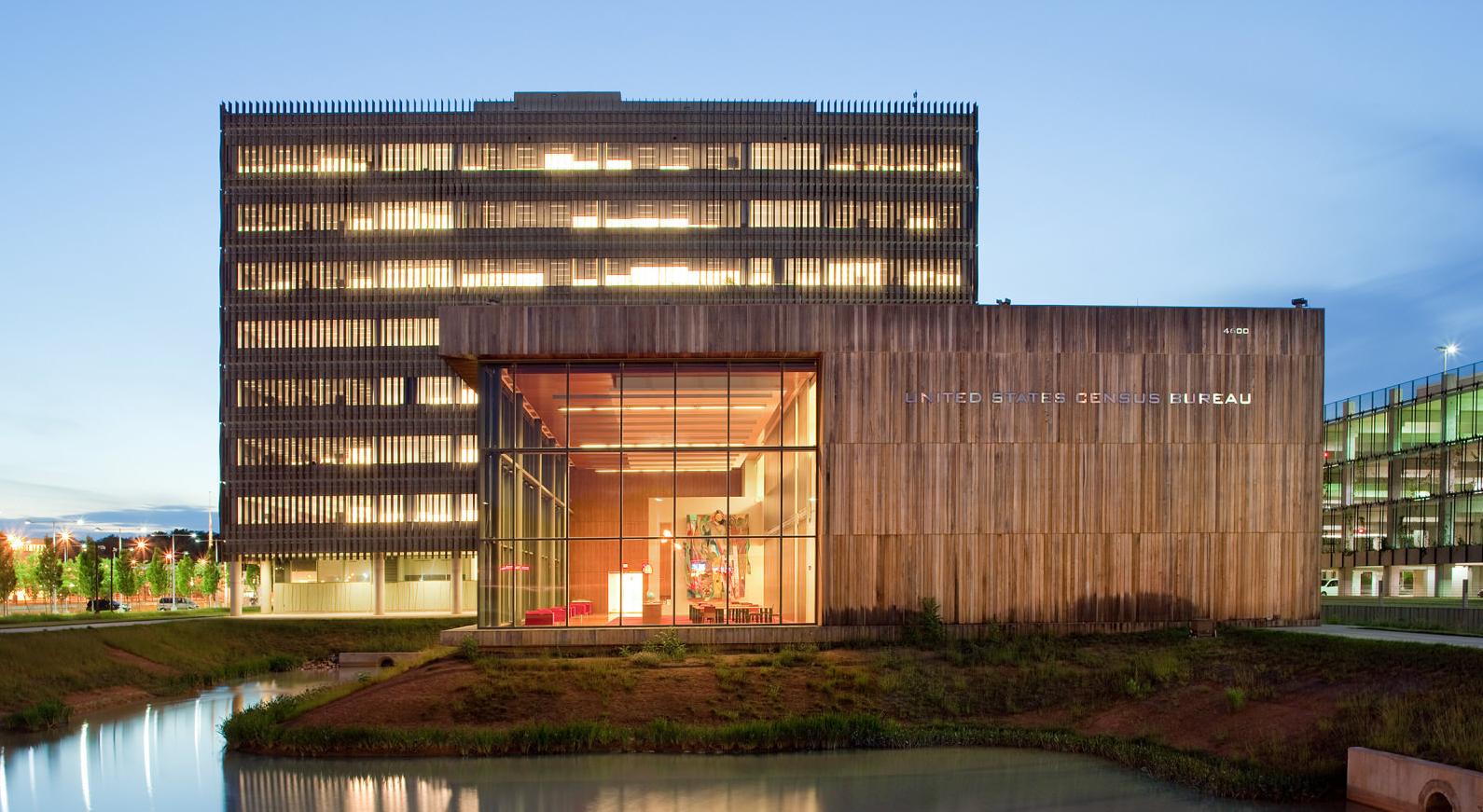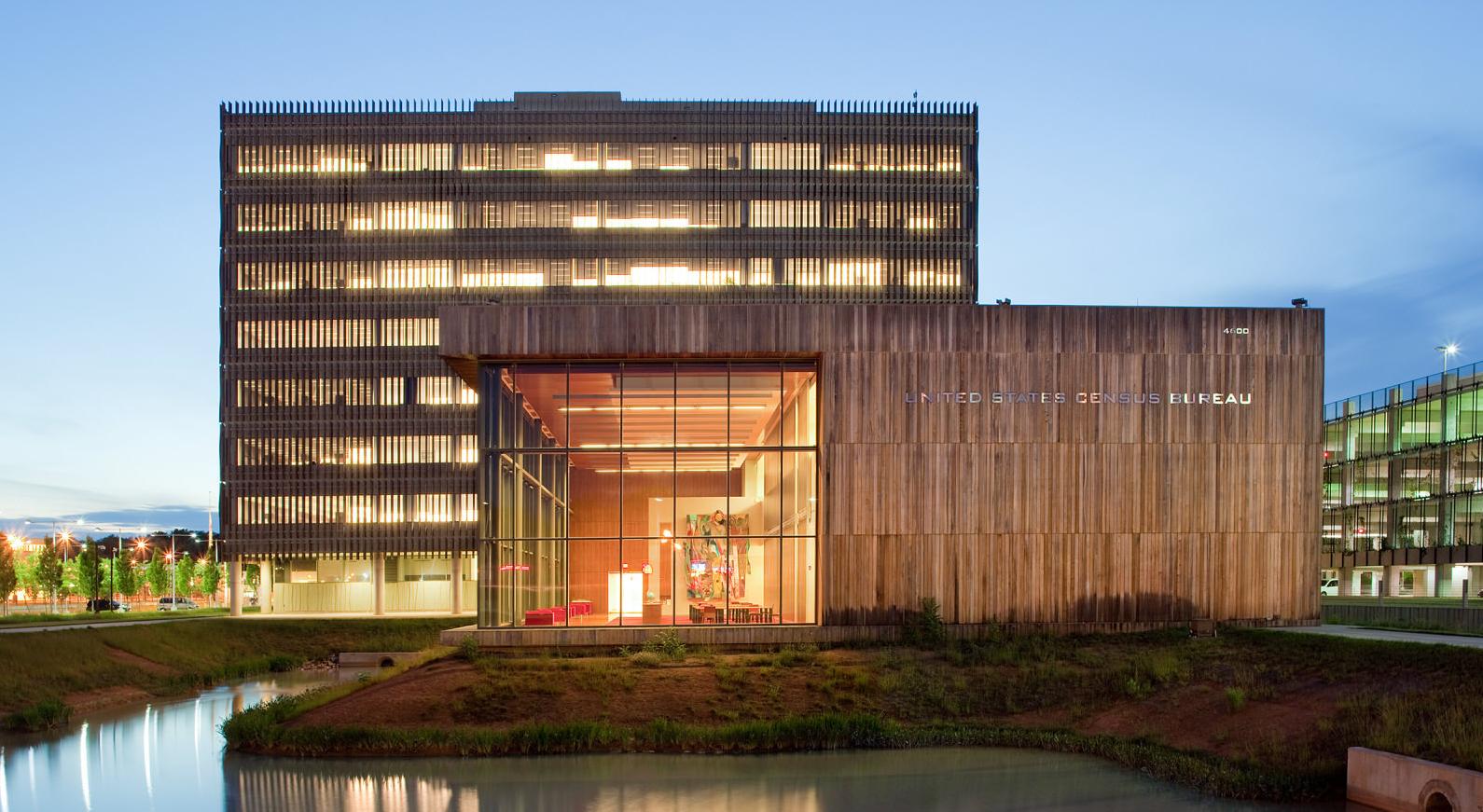 The U.S. Census Bureau on Tuesday asked the Biden administration to sign off on plans to test questions on sexual orientation and gender identity for respondents aged 15 and older on the agency's annual American Community Survey.
Data on these metrics will help inform civil rights and equal employment enforcement, the Census Bureau said in a notice published on the Federal Register.
Testing will help the agency determine wording, response categories and placement of the questions on the survey — its most comprehensive, covering 3.5 million households each year.
A key unknown will be how answers will be provided by proxies such as parents, spouses or others in a household who isn't the person about whom the question is asked.
"Younger LGBT people might not yet be out to their parents or others who are answering these questions as a proxy reporter, so the quality of the data might not be as good for younger people," M. V. Lee Badgett, an economics professor at the University of Massachusetts Amherst, told PBS News.
Currently, the Census Bureau and its annual American Community Survey only ask questions about same-sex couples who are married or cohabitating.
"We anticipate having much more info about the LGBT people than is currently available — including about the demographic and socioeconomic status of LGBT people who aren't in same-sex couple households, including occupational status, industry and wages, and about LGBT people who were born outside the U.S. and LGBT people with disabilities, and their families," Kerith Conron, research director of the Williams Institute at UCLA School of Law, told the Associated Press.
Pentagon to restore honor to veterans kicked out over their sexual orientation
Legislation seeks accountability for DoD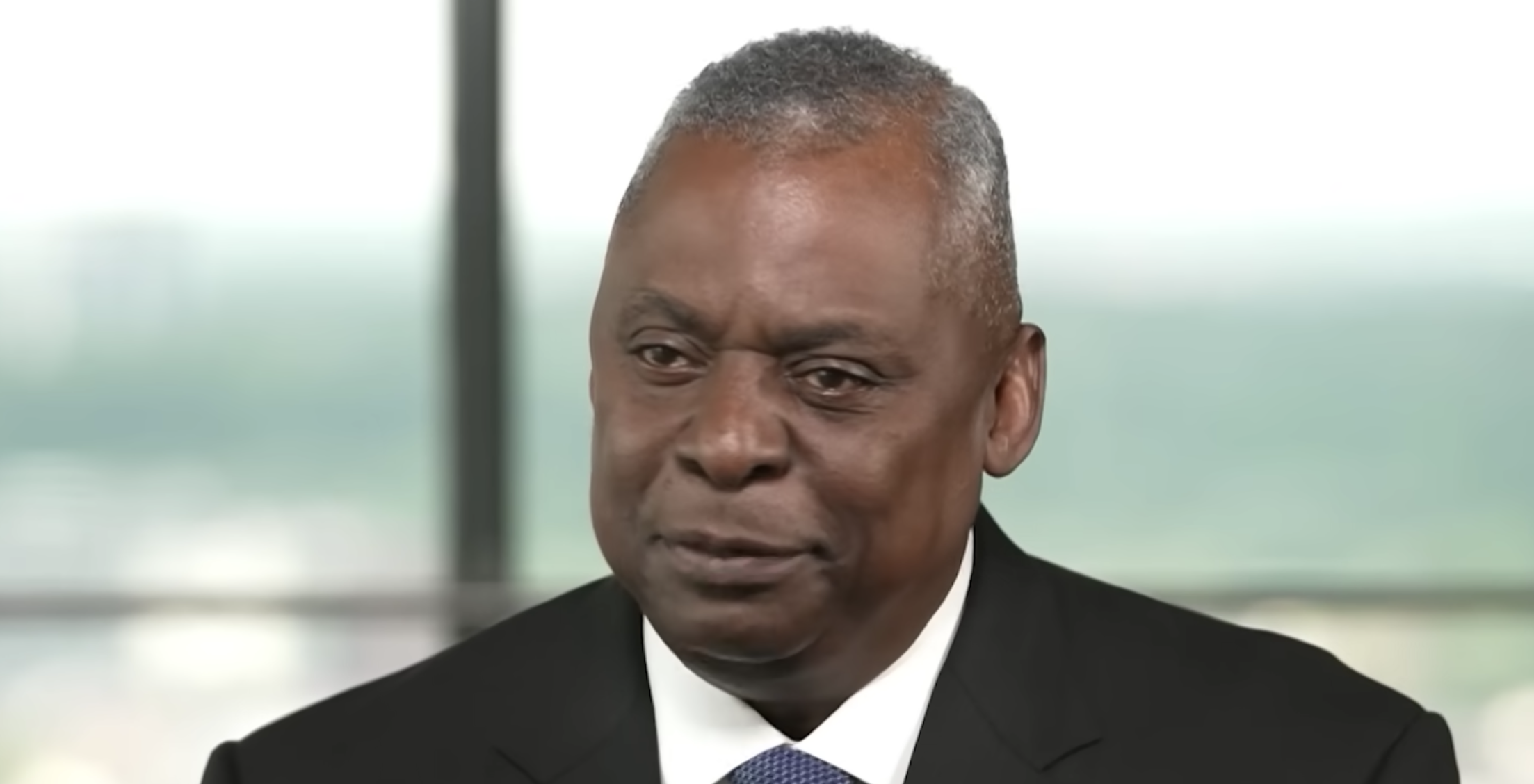 The U.S. Department of Defense announced plans to restore honor to service members who were kicked out of the military over their sexual orientation, the agency announced on Wednesday, the 12th anniversary of the repeal of "Don't Ask, Don't Tell."
"Over the past decade, we've tried to make it easier for service members discharged based on their sexual orientation to obtain corrective relief," U.S. Secretary of Defense Lloyd Austin said in a statement.
"While this process can be difficult to navigate, we are working to make it more accessible and efficient," he said, adding, "in the coming weeks, we will be initiating new outreach campaigns to encourage all service members and veterans who believe they have suffered an error or injustice to seek correction to their military records."
The move follows a class action lawsuit filed last month by LGBTQ veterans against the Pentagon for allegedly failing to remedy "ongoing discrimination," including biased language in the discharge papers of LGBTQ veterans.
CBS News has investigated the Pentagon's handling of service records of veterans who were kicked out of the military because of their sexual orientation, revealing the broad scope of discrimination experienced by these LGBTQ veterans — finding, for instance, that more than 29,000 were denied honorable discharges.
Also on Wednesday, U.S. Reps. Mark Takano (D-Calif.) and Sara Jacobs (D-Calif.), along with U.S. Sen. Richard Blumenthal (D-Conn.) re-introduced a bill that would establish "a commission to investigate the historic and ongoing impacts of discriminatory military policies on LGBTQ service members and veterans."
"This commission would study the impact of these bigoted rules" barring LGBTQ troops from serving "and forge a more welcoming future in the military and at the VA," said Takano, who serves as ranking member of the House Committee on Veterans' Affairs and co-chair of the Congressional Equality Caucus.
"Our country has never made amends for official discriminatory policies like 'Don't Ask, Don't Tell' and the transgender military ban – and that failure still haunts today's service members and veterans," said Jacobs.
"That's why I'm so proud to co-lead this bicameral legislation that will right these historic wrongs, investigate the past and present impact of anti-LGBTQ+ policies, and help us move forward to build and sustain a diverse, inclusive, strong, and welcoming military."
"This commission would be an important step to understand the full scope of the harms caused by policies like Don't Ask, Don't Tell, and to ensure a more equitable future for all who serve our country in uniform," Blumenthal said.