Hold Palin accountable for hate speech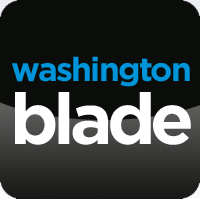 I add my thoughts and prayers to the outpouring of sympathy for the families of those who lost their lives and for Rep. Gabrielle Giffords' family now praying for her recovery. I share the outrage that all decent people must feel today at this heinous act of violence that left so many dead and Congresswoman Giffords severely injured.
Sarah Palin and those like her using hate-filled language and symbols of violence can no longer escape responsibility for the anger and violence their words and actions incite. The time has come for everyone, on both sides of the political spectrum, to stand up to and shut down those who don't understand what words mean and how they can incite others to violent acts.
Whether it is hate language directed at LGBT youth, or against immigrants or hate spewed against decent people, whether they are progressives or conservatives, we must begin today to teach everyone, especially our youth, that this is not an acceptable way to carry on a debate or discussion or to share our views with each other.
Only yesterday we saw a video of young men and a young woman viciously beating a man on a D.C. Metro platform. Nobody did anything to come to the man's aid. These young people obviously thought that this violence was an acceptable way to act or to vent some rage or anger. Clearly they haven't been taught that this isn't the way decent people act and when some of our politicians and leaders continue to spew the hate they do, it is no wonder young people assume that inappropriate behavior will be tolerated.
It is up to responsible adults to stand up and say enough is enough. They must agree and then demand that we will not allow people like Palin, who thinks it OK to use gun sights to target politicians for defeat on a map, to do so without being held accountable for their actions. Whether it is an arch conservative like Palin or some liberal politician or activist who uses language to incite people to a degree that can cause violence we must stand up and say to them that their words are unacceptable and that there are better ways in a decent society to handle discourse and demand that all of us use them.
The deaths today at a political event in Tucson, where Rep. Giffords was severely injured, must not be allowed to have happened in vain. The decent people in our society, and we know there are many, must speak out and say no to rhetoric that incites violence. We know that there are many unstable people out there who don't have the sense to tell the difference between rhetoric and action. It is our responsibility to carry on our discourse in ways that will not incite them.
Those who don't tone down their rhetoric must take responsibility and be held accountable by others for their words and the actions they incite.
National Gay & Lesbian Chamber of Commerce Certifies Brown, Naff, Pitts Omnimedia, Inc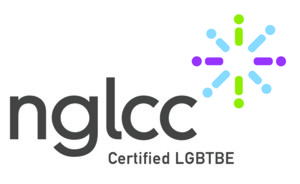 Washington, D.C. — Brown, Naff, Pitts Omnimedia, Inc, the parent company of the Washington Blade and Azer Creative, announced today it has been certified by the National Gay and Lesbian Chamber of Commerce (NGLCC) as an LGBT Business Enterprise. The NGLCC supports and advocates for diversity and inclusion for LGBT-owned businesses. With this certification the Blade's parent company joins more than 510 business and 134 corporate partners of the NGLCC.
Brown, Naff, Pitts Omnimedia, Inc. owns and operates the Washington Blade, the oldest and most acclaimed LGBT newspaper in the country. In 2012, the company launched Azer Creative, a full-service design firm. The company employs more than a dozen full-time LGBT staff.
"We are excited to become one of the 500 LGBT businesses across the country certified by NGLCC," said Lynne Brown, the Blade's publisher and a co-owner of the company. "The LGBT community has been part of our company from the beginning and we look forward to continue that for many years to come."
The Washington Blade was founded in 1969 and is known as the "newspaper of record" for the LGBT community both locally and nationally. Visit washingtonblade.com for more information. Azer Creative is a full-service graphic design firm based in Washington, D.C. Visit azercreative.com for more information. 
Vote now for the 2013 Best of Gay DC!
Choose in dozens of categories among hundreds of nominees, and make your voice heard!
Nominate the 'Best of Gay D.C.' now!
Dozens of categories cover all the best for LGBT Washington. Who deserves the prize this year?