Friedrich Von Steuben: Father of the U.S. military
Neither married nor denied any of the allegations of homosexuality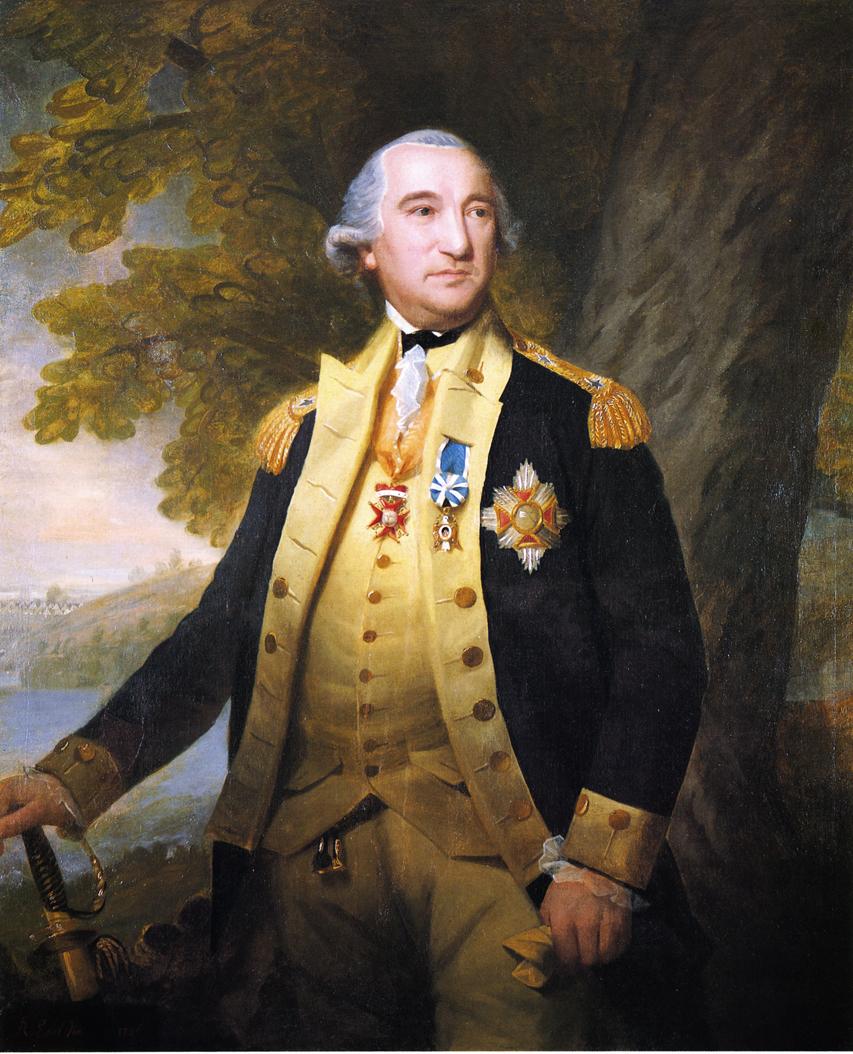 This is the third in a series that will run throughout October in conjunction with our friends at the Philadelphia Gay News and partners around the nation. We hope that you treasure these little looks at where we've come, as they help us reflect and prepare for where we are going.
By Mark Segal
National Gay History Project
There are few historians today who would doubt that Baron Friedrich Wilhelm Von Steuben was gay.
To appreciate the contributions von Steuben (1730-94) made to the American Revolution, consider this: Before his arrival in Valley Forge in 1778, the Revolutionary Army had lost several battles to Great Britain and, without him, the United States of America might still be the British colonies.
Before Valley Forge, the Revolutionary Army was a loosely organized, rag-tag band of men with little military training. The military fumbled through the beginning of the war for independence lacking training and organization. Gen. George Washington and the Continental Congress knew that without help from additional seasoned military experts, the colonies would clearly lose. Since Washington himself was the best the colonies had, they looked to Europe for someone who could train the troops. To that end, Washington wrote the colonies' representative in Paris, Benjamin Franklin, to see what he could come up with. Franklin, a renowned inventor, was treated as a celebrity in the French court. This would be pivotal in achieving his two major objectives in France: winning financial support for the revolution and finding military leaders who could bring a semblance of order to the Revolutionary Army.
Franklin learned of a "brilliant" Prussian military genius, Lt. Gen. Baron Frederich von Steuben. Von Steuben had a string of successes (some self-embellished) with the Prussian army. There was one problem. He'd been asked to depart because of his "affections for members of his own sex." This became urgent in 1777 when he literally escaped imprisonment in what is now Germany and traveled to Paris. In Paris, Franklin was interviewing candidates to assist Washington back in the colonies when he discovered von Steuben.
During the interview process, Franklin discovered von Steuben's reputation for having "affections" with males and the issue became pressing as members of the French clergy demanded the French court, as in other countries, take action against this sodomite. They had decided to make their effort a crusade and run him out of France.
Franklin had a choice here, and he decided von Steuben's expertise was more important to the colonies than his sexuality.
At the same time, another colonial representative was in France with the explicit job of recruiting experienced military personnel from Europe to train the Continental Army. He was Silas Deane, a former representative to the first Continental Congress and friend of Franklin. Deane is best known for recruiting the Marquis de Lafayette. He also had a side job as a spy for the colonies. Besides being intelligent themselves, Franklin and Deane knew how to spot intelligence. It would have been impossible for either to not know about the reputation of von Steuben.
Franklin, working with Deane, decided von Steuben's "affections" were less important than what he, Washington and the colonies needed to win the war with England. Deane learned of von Steuben's indiscretions – and that the French clergy was investigating – from a letter to the Prince of Hechingen, his former employer, which read in part:
"It has come to me from different sources that M. de Steuben is accused of having taken familiarities with young boys which the laws forbid and punish severely. I have even been informed that that is the reason why M. de Steuben was obliged to leave Hechingen and that the clergy of your country intend to prosecute him by law as soon as he may establish himself anywhere."
Deane, along with Franklin, acted quickly before the clergy could deport or imprison von Steuben and plotted to send him to the colonies to serve with Washington. Von Steuben was given an advance for passage to America and began as a volunteer, without pay.
Once he'd arrived in Valley Forge, Washington was concerned about von Steuben's inability to speak English so he appointed two of his officers who spoke French to work as his translators. One of those officers was Alexander Hamilton and the other his close friend John Laurens. Within months, von Steuben gained Washington's confidence and began to transform the colonial army.
Washington and Franklin's trust in von Steuben was rewarded. He whipped the rag-tag army of the colonies into a professional fighting force, able to take on the most powerful superpower of the time, England. Some of his accomplishments include instituting a "model company" for training, establishing sanitary standards and organization for the camp and training soldiers in drills and tactics such as bayonet fighting and musket loading. According to the New York Public Library, ("The Papers of Von Steuben") the following is a list of his achievements and timeline.
February 1778: Arrives at Valley Forge to serve under Washington, having informed Congress of his desire for paid service after an initial volunteer trial period, with which request Washington concurs.
March 1778: Begins tenure as inspector general, drilling troops according to established European military precepts.
1778-79: Writes "Regulations for the Order and Discipline of the Troops of the United States," which becomes a fundamental guide for the Continental Army and remains in active use through the War of 1812, being published in over 70 editions.
1780-81: Senior military officer in charge of troop and supply mobilization in Virginia.
1781: Replaced by Marquis de Lafayette as commander in Virginia.
1781-83: Continues to serve as Washington's inspector general, and is active in improving discipline and streamlining administration in the army.
Spring 1783: Assists in formulating plans for the postwar American military.
Washington rewarded Von Steuben with a house at Valley Forge (still in existence and open for visits) which he shared with his aide-de-camps Capt. William North and Gen. Benjamin Walker. Walker lived with him through the remainder of his life, and von Steuben, who neither married nor denied any of the allegations of homosexuality, left his estate to North and Walker. His last will and testament, which includes the line "extraordinarily intense emotional relationship," has been described as a love letter to Walker.
The nation that von Steuben helped found has memorialized him with numerous statues, including those at Lafayette Square near the White House and at Valley Forge and Utica, N.Y. (where he is buried) and German Americans celebrate his birthday each year on Sept. 17, hosting parades in New York City, Philadelphia and Chicago.
If George Washington was the father of the nation, then von Steuben, a gay man, was the father of the United States military.
Mark Segal is founder and publisher of Philadelphia Gay News, the country's oldest LGBT newsweekly. Sometimes called the Dean of the Gay Press, Segal is an award-winning columnist and is fascinated by history.
Introduction to the National Gay History Project:
Historians take note. This year's National Gay History Project is a shout out to say that the LGBT community will no longer allow insensitivity, intentional or not, to downplay the contributions LGBT people have made to this country. To put it simply, this year's project is definitive. Without people who were LGBT or LGBT allies, there would be no United States of America. We helped create this nation and we helped keep it together through the Civil War. And indeed, the Founding Fathers not only had us in mind when creating this country, they welcomed and recruited us in their efforts.
Welcome to "We Are America."
Mark Segal
coordinator
Finding your footing in fall housing market
Act quickly before winter arrives when selling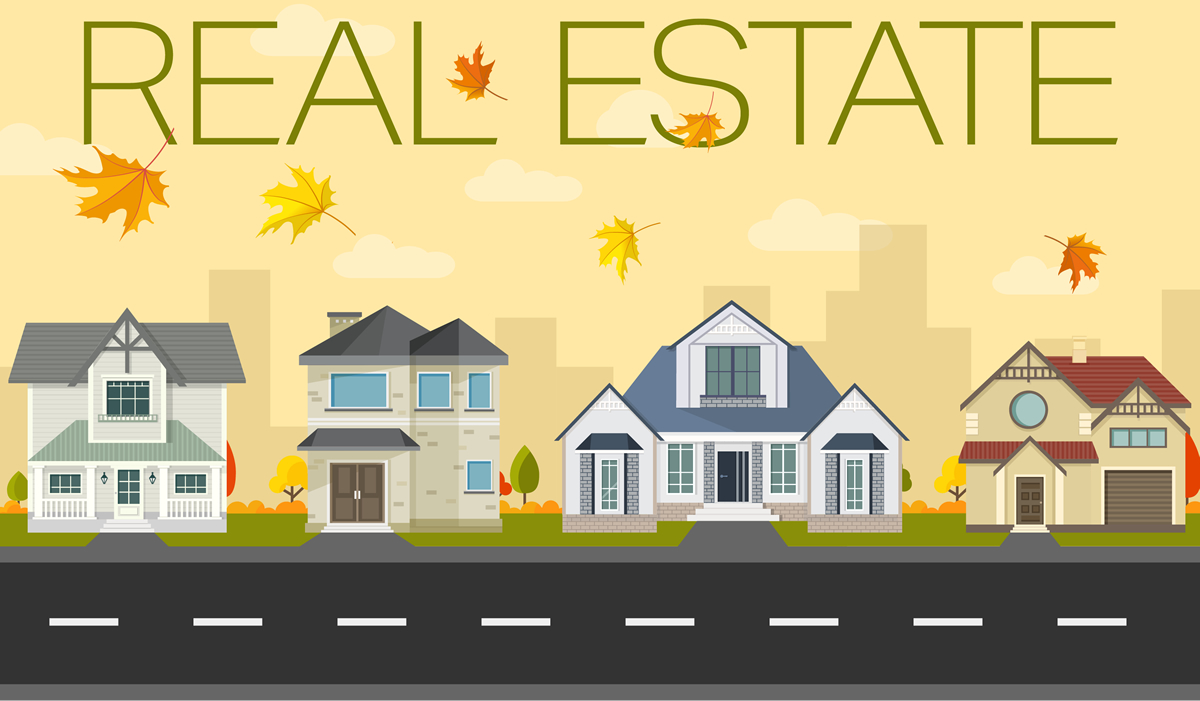 Though it may not feel quite like fall weather quite yet in some parts of the country, as students return to school, we know that it means fall is right around the corner. Without question, fall is usually a wonderful season – it is the perfect time to enjoy beautiful weather, and plenty of festivals and fun. The return to school also means, for many, a return to routine – to getting organized and beginning again to check things off the to-do list after the lazy days of summer are over.
You may have heard that housing inventory and activity is often lower in the fall than in the popular spring and summer seasons – and this is true. On the other side of the coin, however, fall buyers are often more serious about buying. They may be eager to buy quickly to get children enrolled in school, because of a job relocation, or due to a change in their family situation. Often, fall buyers are eager to find a home they love quickly, and to take action once they find it.
The good news is that if you plan to list your home for sale in the fall, there are a few tips and things you can add to your to-do list that will help you market your home in the best way possible and maximize your chances of a quick and successful sale. These include:
Act quickly: Depending upon the area of the country that you live in, beautiful, crisp, colorful fall weather might quickly give way to less desirable winter weather. It's often far easier to sell a home in the fall than it is to sell in December, January, or February when bad weather might make traveling difficult, and potential buyers less likely to want to leave their homes. Once you've decided you're ready to sell, it's best to make every effort to list your home quickly to take advantage of good weather and buyers on the market.
Photograph the property as soon as possible: In many parts of the country, fall is a truly beautiful season of the year. Fall typically also offers plenty of beautiful, natural light. Take advantage of those ideal conditions by taking pictures of your property early. Don't wait until the leaves begin to fall and the skies turn gray. Get your pictures early and use them to attract potential buyers to the unique beauty, both indoors and out, that can be enjoyed in your home.
Feature some fall curb appeal: You may not have spring flowers in the fall, but there's abundant natural beauty to enjoy nevertheless. If you have falling leaves, make sure to regularly rake and bag them. Mow the lawn, perhaps add some new mulch, or consider adding some fall flowers. These steps don't take long or cost much money, but they can go a long way toward catching the eye of potential buyers.
Leave the lights on: In fall, the sun begins to set early. As a result, it's important to keep your home as bright and inviting as possible. Clean your windows, open the curtains or blinds, and encourage as much natural light to come in as possible. If you have very dark paint colors, consider having a few rooms repainted to lighter shades. This will maximize light, and make your home appear more open and airy. Finally, if the showing is later in the day, be sure to leave plenty of lights on within the home. This will not only increase your curb appeal as potential buyers approach the home by making it look warm and inviting – it will also help buyers feel more comfortable inside your home as they envision themselves in that space.
While these tips are intended to be helpful, it's important to remember that one of the best steps you can take to truly increase your chances of a successful home sale is to hire a real estate agent who knows and loves the community and can help you truly tailor the marketing and pricing of your home to potential buyers in your area. Finding and connecting with an agent that can help you do exactly that is essential. At GayRealEstate.com, we're here to help. 
At GayRealEstate.com, we aren't just passionate about real estate. We're passionate about real estate with a purpose. Our mission is to connect LGBTQ home buyers and sellers all over the country with knowledgeable, talented, and experienced LGBTQ-friendly realtors who know their communities well and are dedicated to helping clients every step of the way. Wherever you are in the real estate process, and whatever your goals, we're here for you, and we're ready to help. If you're ready to get started, connect with us today. 
Jeff Hammerberg is founding CEO of Hammerberg & Associates, Inc. Reach him at 303-378-5526 or [email protected].
Late summer must-haves for gay beach lovers
Sunglasses, beach chairs, and more to keep you stylish in the sand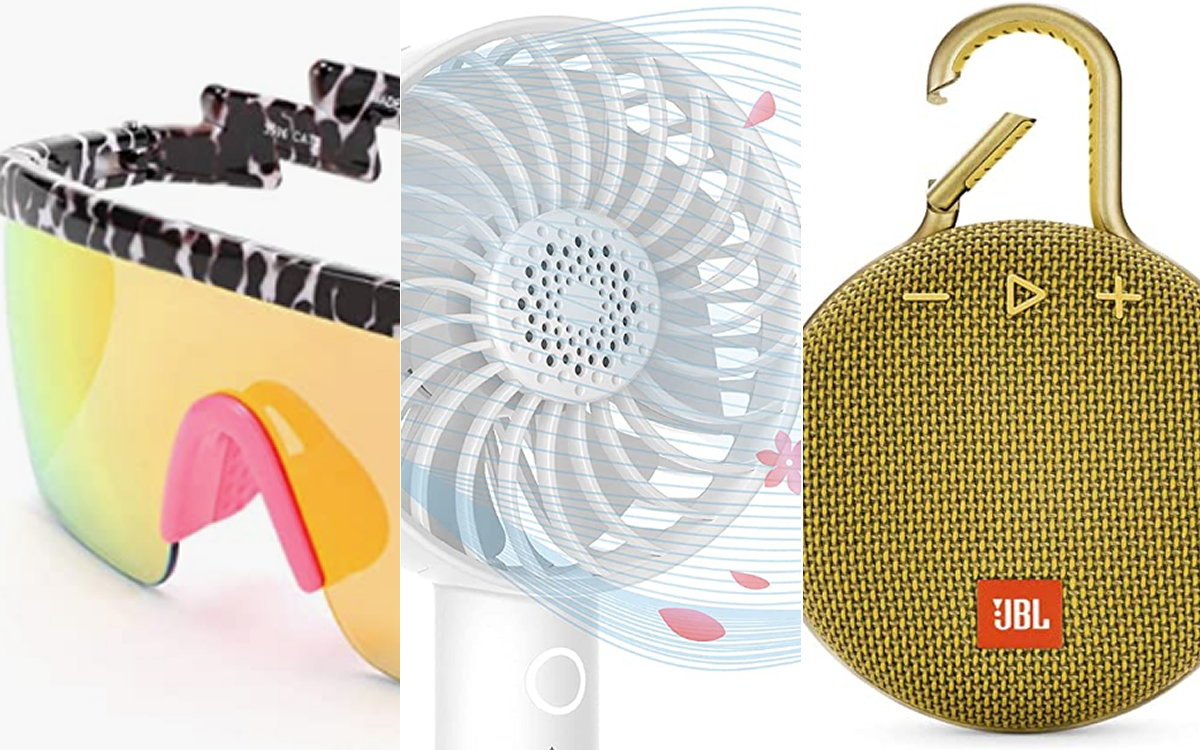 Finish the dog days of summer in style with these beach-ready requisites to enhance your fun in the sun.
---
Helinox Beach Chair

Standard camp chairs don't hold a candle to Helinox's high-back, splayed-leg beach seats that offer more than just stability in the sand: Sturdy aluminum construction allows for up to 320 pounds of weight while mesh ventilation panels, side pockets for small essentials, and an adjustable headrest for pillow placement provide comfort while you cruise the coastline. $170
---
Welly Bottle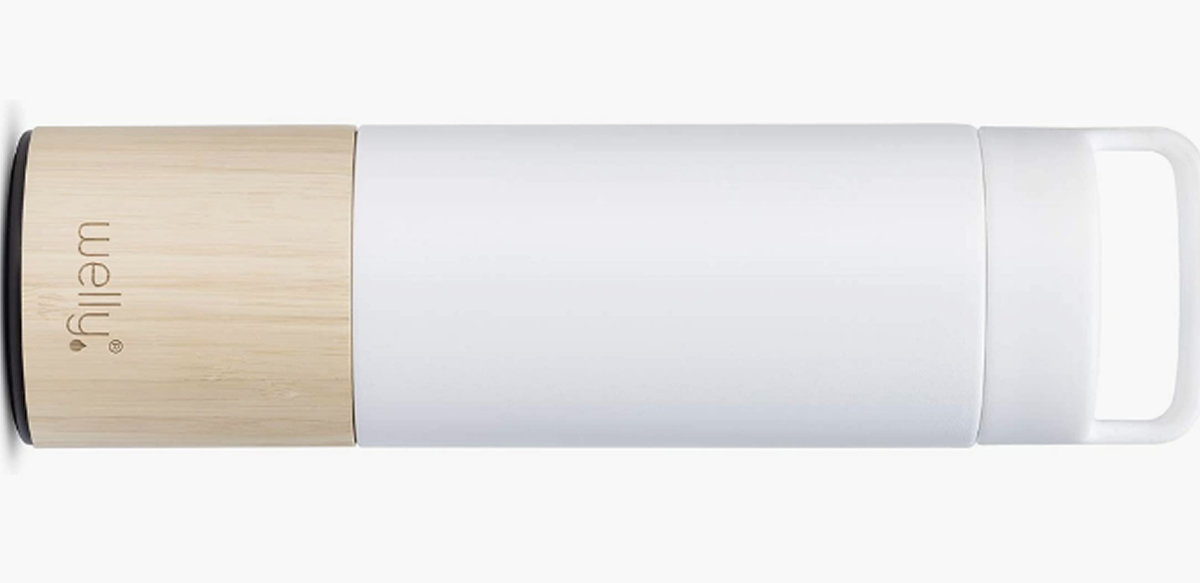 Triple-walled vacuum insulation, a comfortable loop cap and slip-proof base contribute to the practical aspects of Welly Bottle, but it's the sexy minimalist design that'll turn more heads than your teeny-weeny polka-dot bikini. $40
---
Nomadix Original Towel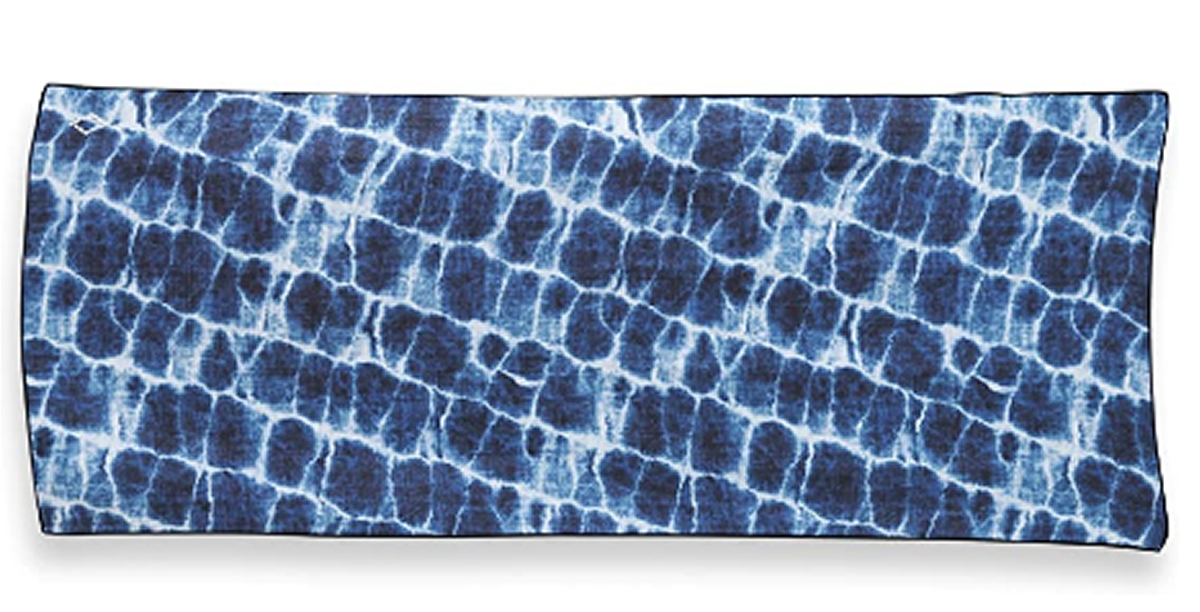 Super-absorbent, quick-drying MicroTerry fabric keep Nomadix's lightweight Original Towels resistant to sand and lingering odor, slip-resistant when activated by moisture, and uber-stylish since the post-consumer recycled material lends itself to more than 30 dye-less prints that won't fade like your farmer's tan. $40
---
Feisedy Sunglasses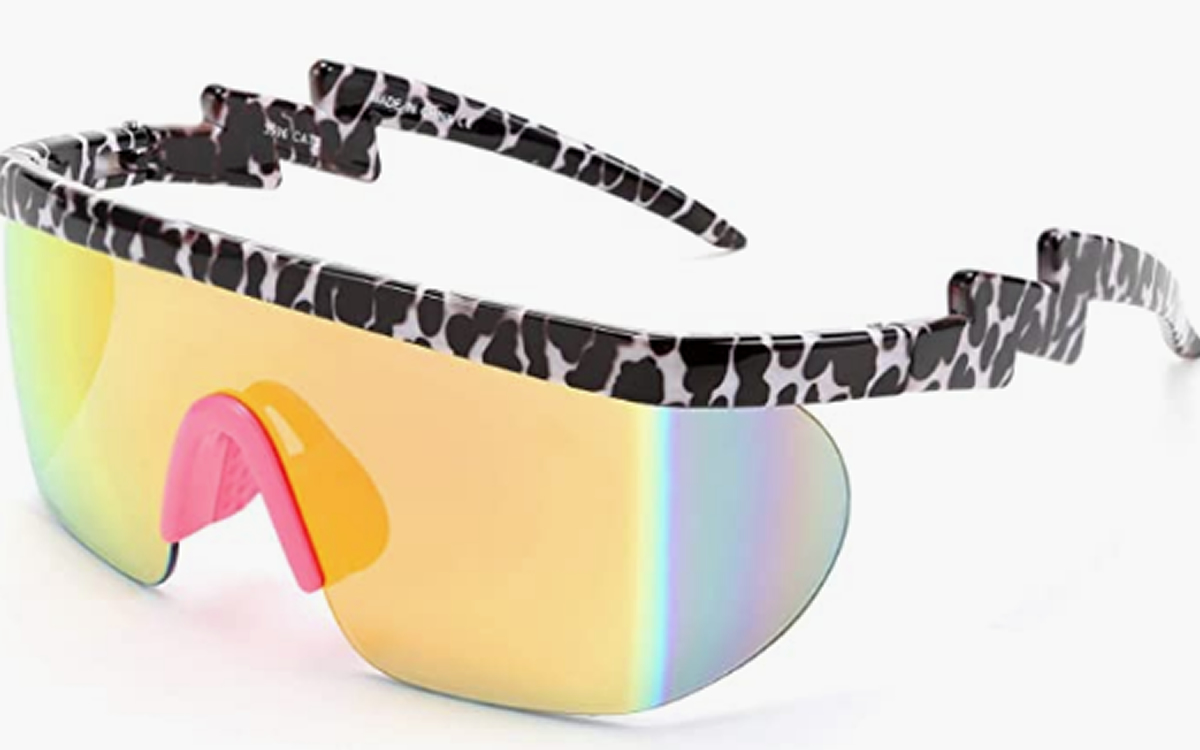 Even though "Zack Morris Is Trash" – according to Dashiell Driscoll and Jason Flower's 50-ep strong "Funny or Die" series – he's still the quintessential '90s himbo, and you can channel his too-cool-for-school energy in Feisedy's oversized mirror-shield sport sunglasses with lightning bolt temples that keep pointed gazes concealed on the beach and beyond. $26
---
PureBreeze Personal Fan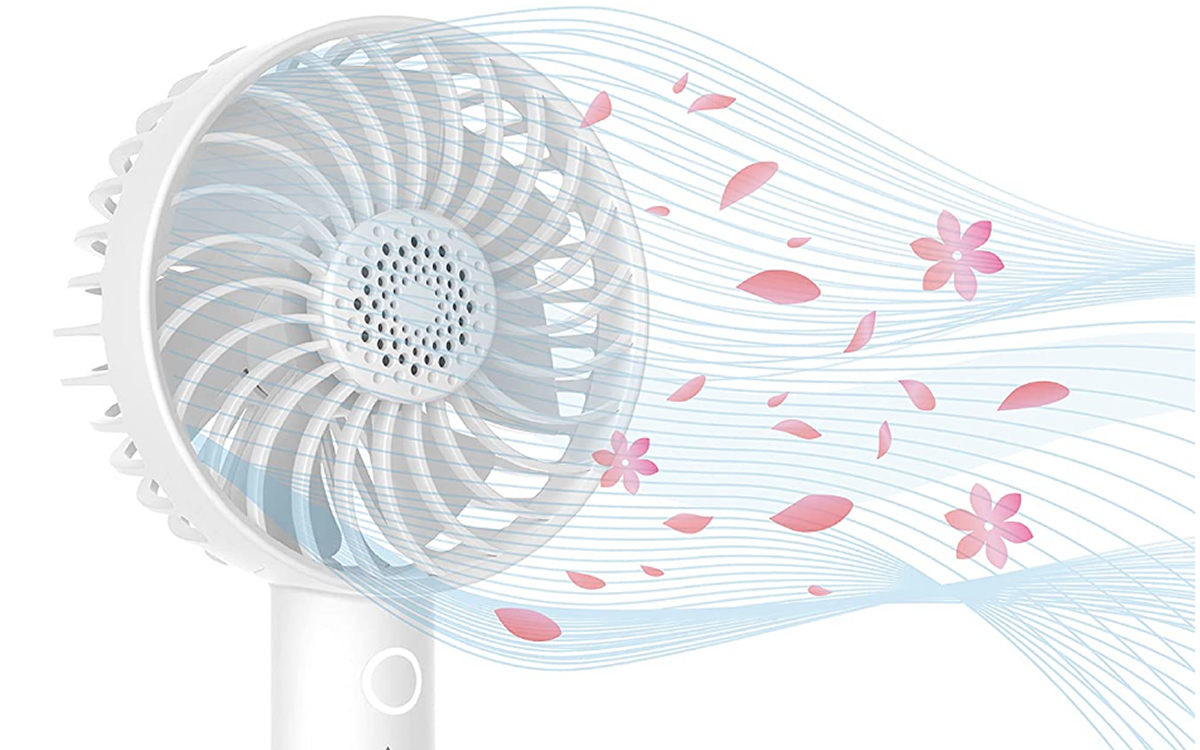 Martha and the Vandellas waxed melodic about a heat wave in the early 1960s, but it probably didn't compare to today's record-smashing scorchers that require reinforcements, like PureBreeze's rechargeable personal fan featuring three speeds and an optional aromatherapy diffuser for enhanced R&R. $25
---
JBL Clip 3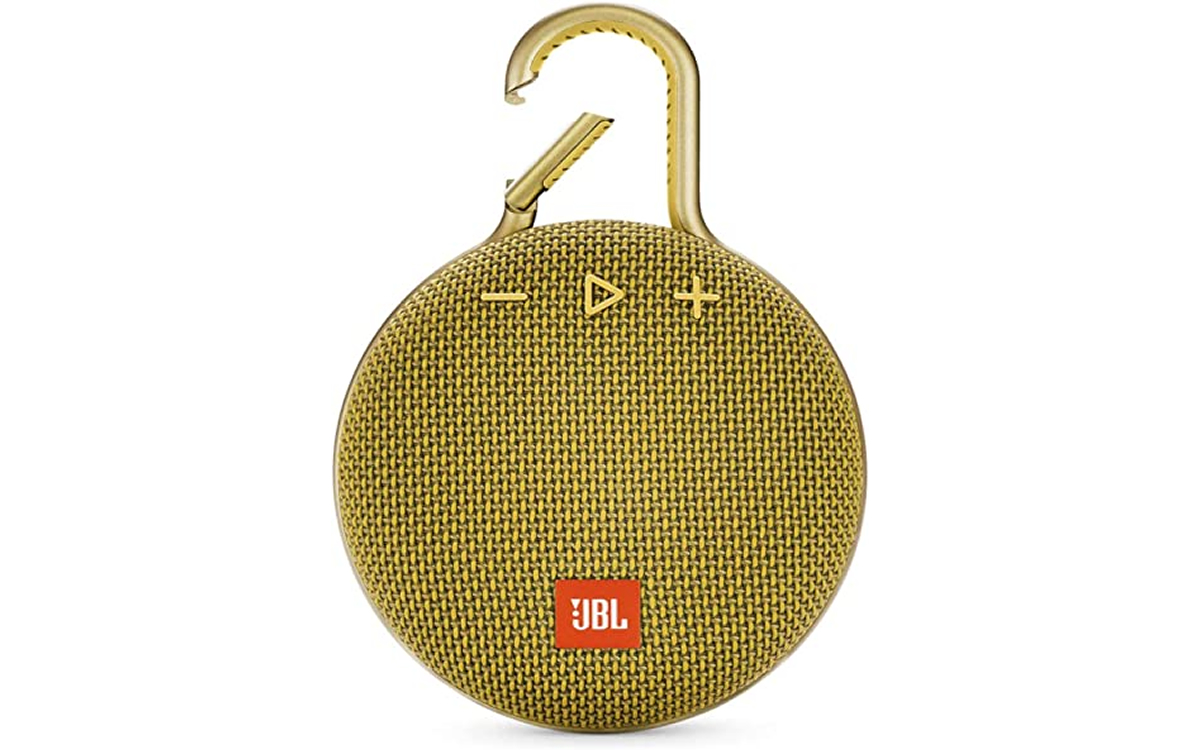 Jury's still out on 2022's song of the summer (and with heavy hitters like Beyonce, Harry Styles and Lizzo vying for the title, deliberation ain't easy), but you can cast your vote by pumping up the volume through the waterproof, so-light JBL Clip 3, which makes transporting superior sound quality from the parking lot to your sunning spot a real breeze. $40
---
Body Glove Water Shoes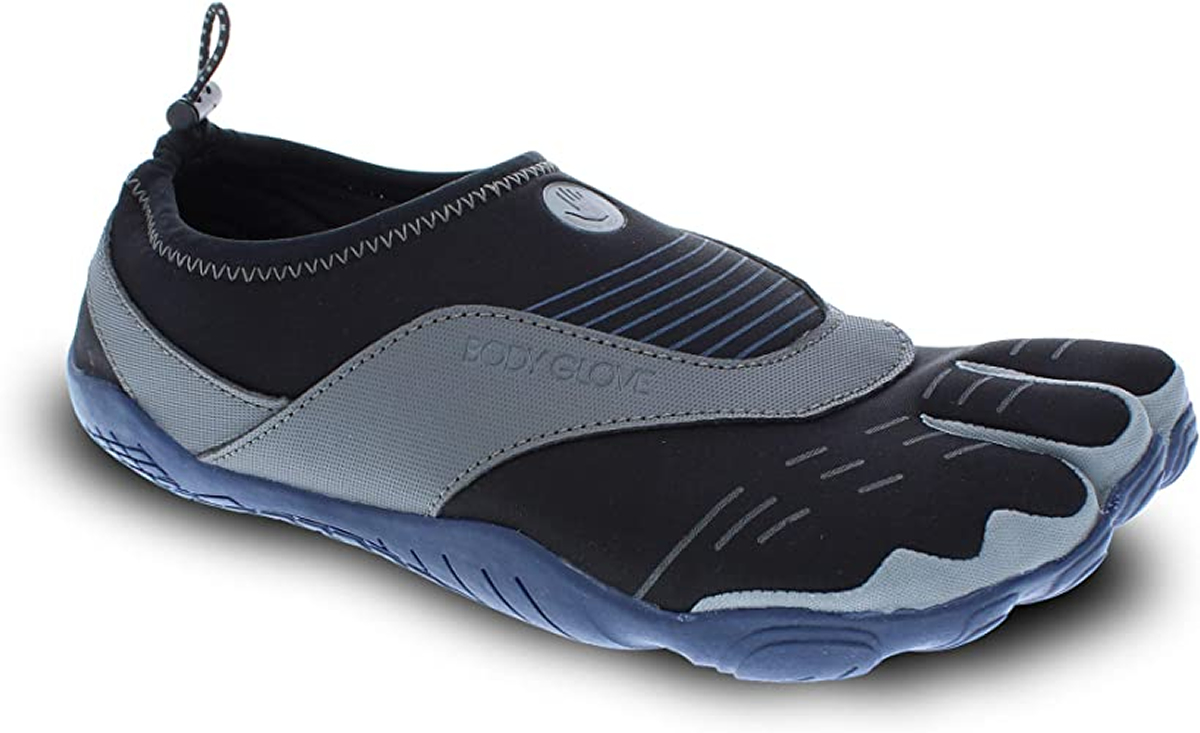 Body Glove's 3T Cinch water shoes protect your pads from jagged rocks, slimy seaweed, and the occasional crab picking at your piggies so you can sing wee-wee-wee all the way home. $38
---
Quicksilver Straw Hat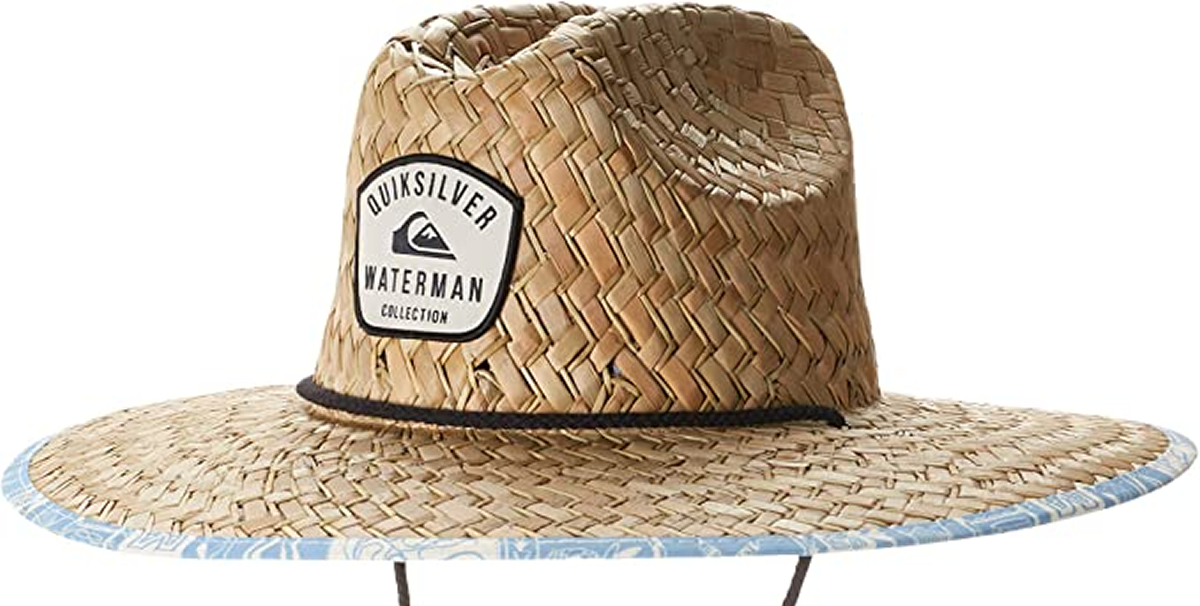 Leave it to venerated beach brand Quiksilver to design an outdoor hat that's not only functional but fashionable: the straw-constructed Outsider Waterman provides UV protection on your head and face while its McConaughey vibe will keep you feelin' alright, alight, alright.  $28-$34
---
The Blade may receive commissions from qualifying purchases made via this post.
Mikey Rox is an award-winning journalist and LGBT lifestyle expert whose work has been published in more than 100 outlets across the world. Connect with Mikey on Instagram @mikeyroxtravels
Fla. 'Pride Leadership' firm survives pandemic to face anti-LGBTQ legislation
'Are gay leaders better? Of course we are!'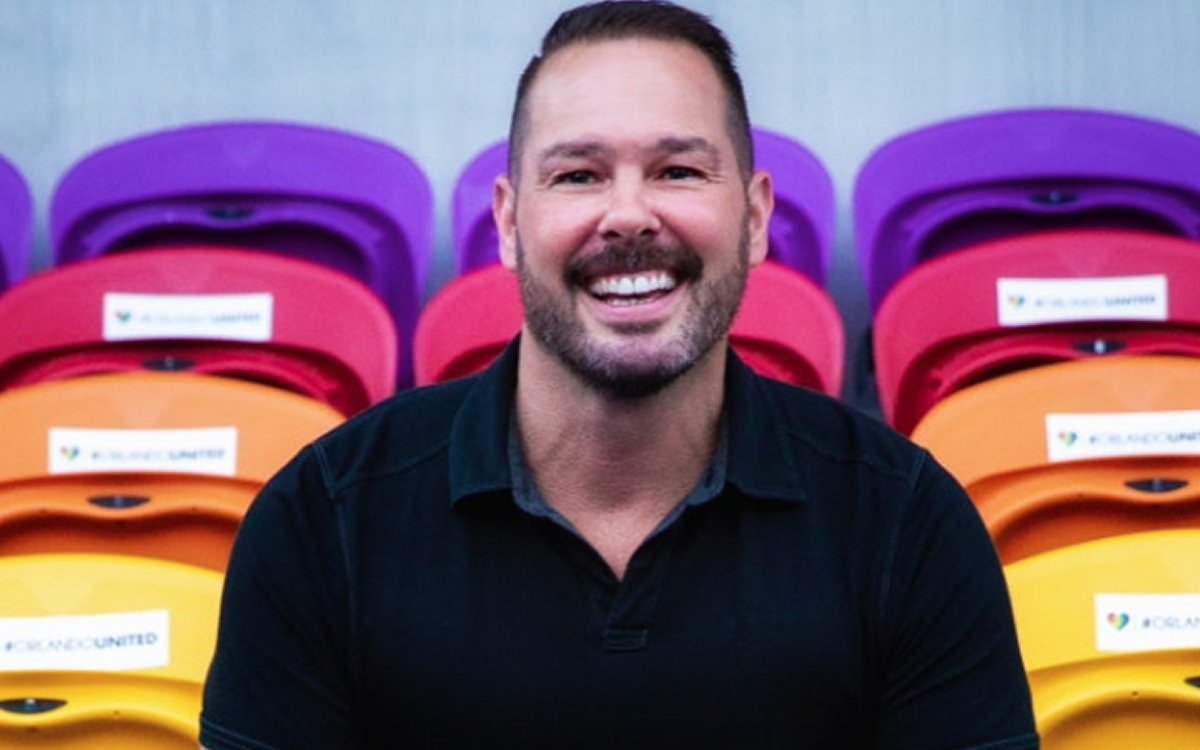 (Editor's note: This is the sixth in a multi-part summer series of stories taking a closer look at how a group of diverse LGBTQ entrepreneurs survived and thrived during the pandemic. The series is sponsored by the National LGBT Chamber of Commerce. All installments in the series are available on our website.)
Dr. Steven Yacovelli has spent more than 25 years delivering diversity training and developing LGBTQ leaders, but after surviving a nearly half-million-dollar loss during the pandemic, the "Pride Leadership" author and Top Dog Learning Group co-founder now fears legal repercussions from Florida's "Stop W.O.K.E. Act."
"I can go to a Florida-based client and potentially both the company and an employee could now sue me as the deliverer of the diversity training," Yacovelli told the Blade. "That training is now potentially illegal because of the Act."
Top Dog Learning Group is a diversity and inclusion consulting firm based in Orlando and has been delivering training, to include leadership development for the LGBTQ community since 2002, initially as Yacovelli's "side hustle" while a corporate executive.
At the height of the pandemic's economic crisis in 2020, Yacovelli said he lost nearly half of his business earnings in two weeks. They were able to survive and recover mostly due to his previous experience with Zoom and other virtual platforms.
But while they could increase their instructional capacity by going virtual, and grow through the crisis, the current impact of Florida's anti-LGBTQ legislation now threatens his small business.
In April, Florida Gov. Ron DeSantis (R), whom conservative voters in a 2024 presidential election straw poll chose over former President Donald Trump for the second year in a row, signed the new law he dubbed the "Stop Wrongs Against our Kids and Employees Act." It took effect July 1, despite First Amendment legal challenges.
The Florida law, though targeting the alleged teaching of critical race theory in public schools, also prohibits instruction that "compels" employees or students to believe privilege or oppression "is necessarily determined by his or her race, color, sex, or national origin."
This legislation, and the popularly known "Don't Say Gay" bill passed earlier, have served to decrease Florida's score on Out Leadership's 2022 State Level Business Climate Index, published amid a cascade of anti-LGBTQ measures pursued across state legislatures.
New York's LGBTQ business climate ranked No. 1 for the second year in a row, earning 93.67 out of 100 points, while South Carolina scored last with 33.63 points.
Florida, ranked 31, and Oklahoma, ranked 49, lost points for their "Don't Say Gay" bills among other anti-LGBTQ legislation.
"LGBTQ-friendly environments are business-friendly environments," Todd Sears, Out Leadership founder, told Axios in June.
Florida's "Stop W.O.K.E. Act" also vaguely states that an individual shouldn't feel "discomfort, guilt, anguish, or any other form of psychological distress" as a result of the training experience due to their "race, color, sex, or national origin."
This "discomfort" ban worries Yacovelli as he facilitates difficult conversations in a currently accepting community.
"I look at this as a taxpayer and as a human who lives here," he said. "But the good news is I live in a very inclusive community because of the Pulse [shooting] and for other reasons. We've got each others' back."
Yacovelli said his local government and representatives have been very supportive, "but it's hard."
The problem of capital
When he was between jobs in 2008, after having been terminated from an executive position without explanation (Florida is an "at-will" state meaning an employer can fire an employee without cause), he followed his friend and co-founder, Ruth Bond, to Paris where he had an epiphany.
In a Paris cafe, he saw a simple yet elegant logo for a French telecommunications company and decided it was time to design a similar, simple logo for his side-hustle and move it into full-time reality.
Years later, he now sees the comforting spirit of his "fur-daughter" Ella, a mini-Labradoodle who died from cancer last summer, in the friendly dog visitors encounter on the company's website.
"2008 wasn't a good time to start a business," Yacovelli said. "But there's never going to be a good time. You'll always find an excuse not to do this, but put that aside. Whether it's the economy, or your own limited finances – just put that all aside and just do it."
Access to startup capital has been a historic problem for minority business owners. The Federal Reserve Banks reported in 2018 that limited access to credit was a "compounding factor that hurts the underlying health of minority-owned small businesses."
Many, like Yacovelli, turn to personal funds to get their dream off the ground.
"I was self-funded," Yacovelli said. "But on the advice of a friend, I took out one small business loan. And thank goodness I did, because I had an established relationship with a bank when COVID hit."
During the height of the pandemic, the Paycheck Protection Program was administered through banks, limiting access to the survival funding, according to a Brookings Institute report in 2020.
Brookings also pointed out that closing the financial and other disparities could add millions more new small businesses to the U.S. economy and with them more jobs.
The National LGBTQ Chamber of Commerce states LGBTQ-owned businesses contribute more than $1 trillion to the U.S. economy, and in 2015 more than 900 certified LGBTQ-owned businesses created more than 33,000 jobs across the country.
But pandemic challenges continue.
"In the years since the start of the COVID-19 pandemic, LGBTQ+ businesses have faced severe financial challenges and many are at risk of permanently closing," Zack Hasychak, Director of Membership Outreach at the Human Rights Campaign, told the Blade.
To help LGBTQ businesses, HRC teamed up with Showtime to start their "Queer to Stay" initiative. For two years the partnership awarded funds to 30 LGBTQ-owned businesses across the country and has committed to supporting at least 25 businesses this round.
Applications are accepted via their website until Aug. 31.
The U.S. Small Business Administration is also shining a spotlight on LGBTQ-owned small businesses.
SBA Deputy Press Director Cecelia Taylor told the Blade about the Elevating Small Business webinar series in June that celebrated LGBTQ small businesses across the country while focusing on financial wellness and the importance of equity and opportunity.
"Equity is a top priority for me and for the Biden-Harris administration, and we believe all of America's entrepreneurs deserve a level playing field, regardless of zip code, race, gender, gender identity, or sexual orientation" said SBA Administrator Isabella Casillas Guzman in a Pride month statement.
"During COVID, we've learned how critical equitable access is to surviving and thriving, and at the SBA we are working to build better connections to and for the 1.4 million LGBTQ+ owned businesses in communities across this country," Guzman said.
Still, Yacovelli emphasized the need for the federal government to step up and make the process of procuring contracts easier.
"The federal government is the largest opportunity for contracts," he said. "Yet, the process to get them is insanely hard. That's a missed opportunity."
Yacovelli said it took a week away from his business to complete a "dissertation-type application" only to have it "go into a black hole" without any feedback.
"It was for diversity training for 911 operators," he said, stunned by why he didn't hear back about his application. "Coach me so I can make the application better. It took us a week to get this packet done, and that's a week I didn't work on any client proposals."
But despite challenges, Top Dog grew to exceed its pre-pandemic levels, making 2021 its best year to date.
"Are gay leaders better?" asked Yacovelli who literally wrote the book on "Pride Leadership," which has been widely praised as influential by multiple business and political leaders. "Of course we are! We're fabulous. I looked at my queer siblings in leadership roles and moving our community forward in areas of equality and justice. They exercise competencies all leaders could use."
"You play with a lot of leaders in my business," Yacovelli, a.k.a "The Gay Leadership Dude," told the Blade. "You start to see patterns of behaviors for leaders that are crushing it and those that are crashing and burning."
In his book "Pride Leadership," Yacovelli combines academic insights gained though his doctorate in education and his years as a corporate leader to identify six leadership traits: being authentic, leading with courage, having empathy, effective communication, building relationships, and influencing organizational culture.
Yacovelli pointed out that the LGBTQ coming out process also involves using these leadership skills to navigate that tough line between being authentic and respecting the feelings and experiences of others.
"You have those difficult conversations. You're having empathy for yourself and for the person receiving the news for the first time," he said. "That one experience can be translated into leadership courage, and those traits are the foundation for a really effective leader."
He stated that for trans siblings to live their lives authentically is powerful, and to channel that energy into a leadership role is using their "rainbow superpowers."
"And we freakin' need it now more than ever," he added.