America's first gay vice president?
'Lifelong bachelor' William Rufus King lived with President Buchanan

Editor's note: This is the first installment in a month-long series profiling prominent figures in American history who were gay (or rumored to be) as part of the National Gay History Project commemorating LGBT History Month. For more coverage, visit washingtonblade.com.
William Rufus DeVane King, the 13th United States vice president, has the distinction of having served in that office for less time than any other vice president.
He died of tuberculosis on April 18, 1853, just 25 days after being sworn into office on March 24, 1853, according an official biography of King prepared by the Office of the Historian of the U.S. Senate.
Other historians have speculated that King holds yet another distinction — the likely status of being the first gay U.S. vice president and possibly one of the first gay members of the U.S. House of Representatives and the U.S. Senate.
King (1786-1853) served in the House of Representatives from North Carolina for six years beginning in 1811 and later served in the Senate from the newly created state of Alabama from 1819-44, when he became U.S. minister to France.
He returned to the Senate four years later, in 1848, where he served until December 1852, when he resigned after winning election in November 1852 as vice president on the ticket of Franklin Pierce.
A lifelong bachelor, King lived for 15 years in the home of future U.S. president James Buchanan while the two served in the Senate. Buchanan, also a lifelong bachelor, is believed by some historians to be the nation's first gay president.
"They certainly didn't have the word gay back then," said Paul F. Boller Jr., professor emeritus of history at Texas Christian University and author of several books on presidential politics, including the book "Presidential Campaigns: From George Washington to George W. Bush."
In a telephone interview, Boller said Washington insiders at the time speculated over whether King and Buchanan's well-known close friendship had evolved into a romantic relationship.
"I don't think the word homosexual was used either," Boller said. "So they'd sort of use the term 'a little feminine' and all of that."
Boller and historian Jean H. Baker, professor of history at Maryland's Goucher College and author of a biography of Buchanan, each cite reports that President Andrew Jackson referred to King as "Miss Nancy" and "Aunt Fancy." Aaron V. Brown, who became U.S. postmaster general while Buchanan was president, reportedly referred to King as Buchanan's "wife."
Baker reports in her Buchanan biography that King's and Buchanan's nieces reportedly destroyed their uncles' correspondence with each other, fueling speculation that the two men were in a gay relationship that their families wanted to conceal.
In one letter that survived, Buchanan expressed sadness over King's departure from his house in 1844 to become the U.S. envoy to France.
"I am now solitary and alone, having no companion in the house with me," Buchanan wrote. "I have gone a wooing to several gentlemen, but have not succeeded with any one of them."
King's relationship with Buchanan, who was from Pennsylvania, could have been a factor in Buchanan's sympathy for the South during Buchanan's tenure as a senator and later as president from 1857-61.
Most accounts by historians of King's political career portray him as a moderate southerner who supported slavery while emerging as a strong unionist. King voiced opposition in the Senate to calls by some of his fellow southerners for the South to secede from the United States during the tense decade prior to the Civil War.
"From such a calamity may God in His mercy deliver us," King wrote in expressing opposition to the growing calls for secession.
King was born in 1786 in Sampson County, N.C., to a family of wealthy planters. His father owned more than two-dozen slaves, the Office of the Senate Historian reports in its biography of King.
It says King attended an elite preparatory school before attending the University of North Carolina, where he studied law. Following a legal apprenticeship, he was admitted to the state bar in 1805 and began a legal practice. He served in the North Carolina Legislature from 1808-09 and won election in 1810 to the U.S. House and began serving as a congressman in 1811 at age 25.
He resigned from the House in 1816 to enter the world of diplomacy by taking a job as legation secretary for William Pinkney, who was appointed by President James Monroe as U.S. minister to Russia in St. Petersburg. King returned to the U.S. in 1818, when he moved from North Carolina to the territory of Alabama, becoming one of the leaders of the Alabama statehood movement.
The Senate historian's biography says King purchased 750 acres of land in Alabama and established a plantation. He later joined others to form a land company that founded the town of Selma, which King reportedly named. In December 1819, he became one of Alabama's first two U.S. senators.
As a moderate Democrat, King became an early supporter of Andrew Jackson's quest to become president, the Senate biography says. It quotes an unnamed critic of King as describing him as a "tall, prim, wig-topped mediocrity," noting that King wore a wig "long after such coverings had gone out of fashion."
The biography quotes a fellow senator as having this to say about King: "He was distinguished by the scrupulous correctness of his conduct. He was remarkable for his quiet and unobtrusive, but active practical usefulness as a legislator … To his honor be it spoken, he never vexed the ear of the Senate with ill-timed, tedious or unnecessary debate."
The Encyclopedia of Alabama reports in a 2003 article that rumors circulating in Washington about King's sexual orientation increased as his close friendship with Buchanan became widely known.
"Neither man ever married, and by 1836 they were sharing a residence in Washington," the encyclopedia article says. "Any negative reactions to their relationship appear to have had little effect, and the men continued with their living arrangement and their work as legislators."
By 1840, newspapers in Alabama supportive of the Democratic Party, of which King was a prominent member, promoted King as a vice-presidential running mate for incumbent President Martin Van Buren. Although King received little support outside Alabama for the vice-presidential nomination, he continued to position himself behind the scenes as a possible vice-presidential candidate for the next two decades, the Alabama Encyclopedia reports.
The Senate biography of King says President John Tyler interrupted King's vice-presidential ambitions in 1844 when he nominated him to become U.S. minister to France and the Senate quickly confirmed the nomination by a lopsided margin.
The bio says King succeeded in his main mission to persuade France not to oppose U.S. plans to annex Texas, which the U.S. acquired following the Mexican-American War.
King returned to the Senate in 1848, two years after completing his service in France. In July 1850, King became the de facto U.S. vice president when President Zachary Taylor died in office and then-Vice President Millard Filmore became president, leaving the office of vice president vacant.
King's Senate colleagues responded by unanimously selecting him as president pro tempore of the Senate, which normally would have placed him third in line to become president. With the vice president's post vacant, King emerged as first in line to become president if Filmore were to die in office.
In 1852, after years of vying for the vice-presidential nomination, the constellations appeared to be in perfect alignment with Democratic Party politics for King's longtime dream. After nominating Franklin Pierce for president on the 49th ballot, the Democratic Convention, convening in Baltimore, nominated King as Pierce's running mate. In the ensuing months, King campaigned aggressively for the Pierce-King ticket, playing some role in Pierce's victory in November 1852.
But biographers report that King's coughing spells became increasingly frequent and painful, leading to a diagnosis of tuberculosis. By December 1852, King described himself to friends as "looking like a skeleton," the Senate biography reports. Later that month he resigned from the Senate and made arrangements, at the advice of his doctor, to spend the winter in Cuba, where the warm, tropical climate would perhaps help him regain his health.
In early February 1853, King realized his condition was getting worse and he would not be well enough to travel to Washington in time for the March 4 inauguration ceremony.
Upon learning of King's deteriorating health, Congress took the unusual step of passing a law allowing him to take the oath of office for vice president on foreign soil.
"On March 24, 1853, near Matanzas, a seaport town 60 miles from Havana, the gravely ill statesman, too feeble to stand unaided, became the nation's 13th vice president," his Senate biography says.
King boarded a ship to return to the U.S. in April 1853 and arrived home at his Alabama plantation on April 17. He died one day later at age 67.
David Durham, a University of Alabama professor of law and history, said in a Sept. 9 interview that it remains an open question whether King was gay. Durham said it's also uncertain but a strong possibility that King played a role in shaping Buchanan's policies and views on the issue of slavery in the years leading up to the Civil War.
"I don't think anybody can prove it one way or the other," he said in discussing King's sexual orientation.
"A lot of the speculation comes from misinterpreting, I think, 19th century lifestyles, where men commonly slept in the same bed and thought nothing of it," Durham said. "And the kind of terms of affection used in letters and correspondence between males — in our society now it's like, umm, that's very interesting. But they thought nothing of it and it didn't mean there was some kind of romantic attachment," he said.
"But that's not to say that there wasn't," Durham added.
Rides in all sizes
With sky-high gas prices, how much car do you really need?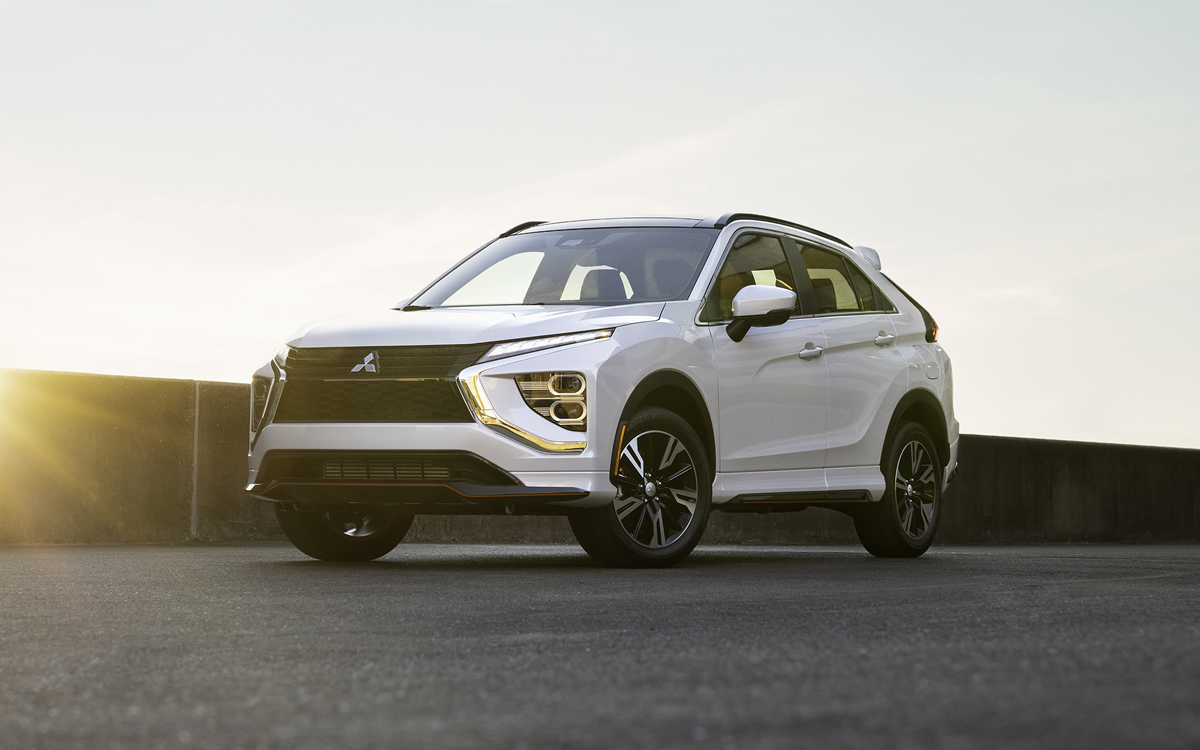 With the current surge in gas prices, many potential buyers are taking a hard look at just how much vehicle they really need. Here's a look at three choice rides in various sizes: small, medium, and large.
SMALL: MITSUBISHI ECLIPSE CROSS
$24,000
Mpg: 26 city/29 highway
0 to 60 mph: 8.6 seconds 
Introduced in 2018, the Mitsubishi Eclipse Cross channels plenty of excitement for those of us still pining for the sporty Eclipse coupe produced between 1989 and 2011. This affordable compact crossover offers similar cocky styling, including a futuristic fascia and tony Lexus-like tush.
But despite the rakish good looks, the acceleration from the four-cylinder turbo is more practical than powerful. And the composed suspension is more amiable than arousing. But the nimble steering and taut cornering are perfect for quick maneuvers during rush-hour congestion and for squeezing into tight parking spaces. The straightforward cabin design comes with faux-aluminum trim and fairly comfortable cloth seats—though the lack of an adjustable lumbar support to cushion my back was a bummer. Some of the many standard features include 7-inch touchscreen, four-speaker stereo, Bluetooth and lots of safety gear: automatic emergency braking, forward collision warning, pedestrian detection, lane-departure warning and rearview camera.
Step up to any of the three other trim levels to add heated seats, smartphone integration, synthetic suede upholstery, power panoramic sunroof, head-up display, additional safety gizmos and more. In other words, despite its budget-pleasing price, the Eclipse Cross boasts plenty of amenities.
MEDIUM: JEEP GRAND CHEROKEE
$41,000
Mpg: 19 city/26 highway
0 to 60 mph: 7.4 seconds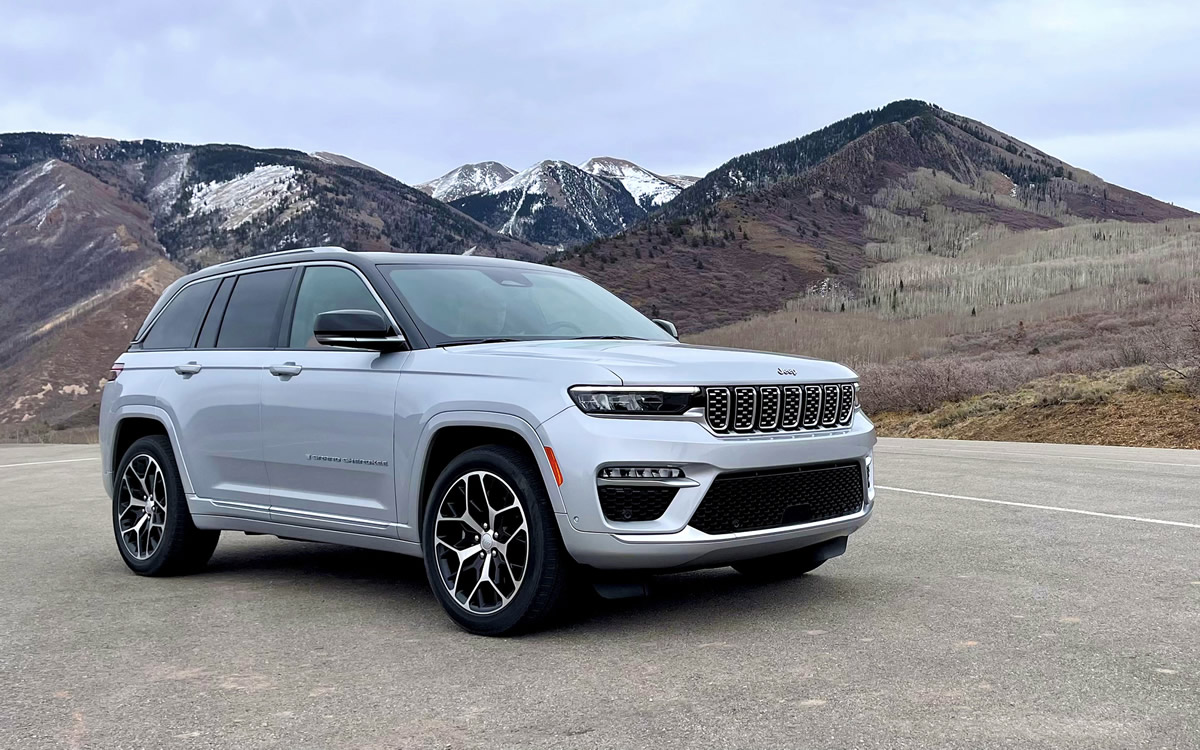 Completely redesigned this year, the Jeep Grand Cherokee now looks more luxe-like than rugged. This could have been a disaster, considering the automaker's reputation for churning out rough-and-tumble rides. Yet despite what is essentially a nod to Land Rover's boxy yet soft-edged styling, this midsizer still retains its true Jeep DNA.
This is evident in the seamless mix of smooth on-road handling with stellar off-road capability. There are more than a dozen trim levels, from the $41,000 base-model Laredo all the way up to the Summit Reserve 4xe PHEV at $77,000. While that's quite a price difference, it shows Jeep's commitment to offering a Grand Cherokee for every buyer personality. Sure, offering so many configurations can be confusing, but it gives drivers the chance to really customize their rides. This includes choice of three powertrains: standard V6, robust Hemi V8 and the fuel-friendly 4xe plug-in hybrid that can travel up to 25 miles on battery power alone.
Inside, there's so much glam you might think this was a high-end Mercedes. Depending on trim level, you can deck out the interior with quilted upholstery, open-pore wood, dual-pane panoramic sunroof, quad-zone climate control, second-row shades and other goodies. For techies, there's a Wi-Fi hot spot, various USB ports, smartphone integration, 10.10-inch infotainment touchscreen and 10.25-inch digital gauge cluster. Call me a hedonist, but I especially liked the massaging seats, premium 19-speaker McIntosh stereo and a rear-seat entertainment system that adds dual hi-def screens with built-in Amazon Fire TV.
LARGE: CADILLAC ESCALADE
$78,000
Mpg: 14 city/19 highway
0 to 60 mph: 5.9 seconds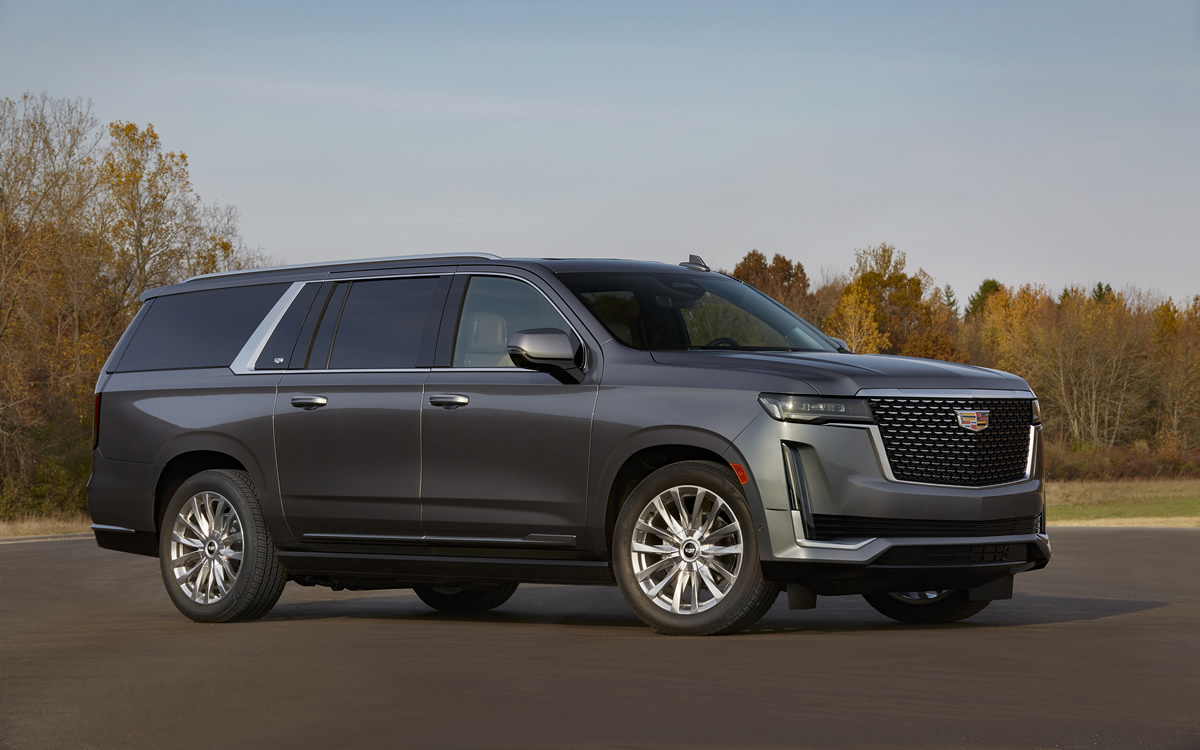 Introduced in 1999, the Cadillac Escalade received a complete makeover last year. The head-turning styling is daring and dramatic, with a massive prow-like hood, severely creased sheet metal, and bold, vertical lighting treatments that would make Thor proud. This colossus is 6 feet, 4 inches tall and tips the scale at a hulking 5,700 pounds—twice the weight of a Mini Cooper.
Yet it's surprisingly spry, outpacing the Mini Cooper by 0.3 seconds when accelerating from 0 to 60 mph. While power comes from a thirsty V8, half of the cylinders are automatically deactivated at cruising speed to reduce gas consumption. A more eco-friendly option is the diesel engine, which gets 50% better fuel economy. (And earlier this month, Cadillac announced its all-electric Escalade is expected by 2024.) I test drove one of the top-of-the-line Platinum models, with a hefty price tag of $105,000. To say this large SUV was oozing luxury is an understatement, with high-end finishes everywhere, adjustable ambient lighting, center console refrigerator, night-vision camera, 36-speaker stereo and rear-seat captain's chairs. Perhaps even more impressive: The front dash has a staggering 38 inches of curved OLED screens, combining the digital gauge cluster, infotainment display and surround-view camera.
Consider buying a beach house with a group of friends 
A lawyer can ensure everyone's rights are protected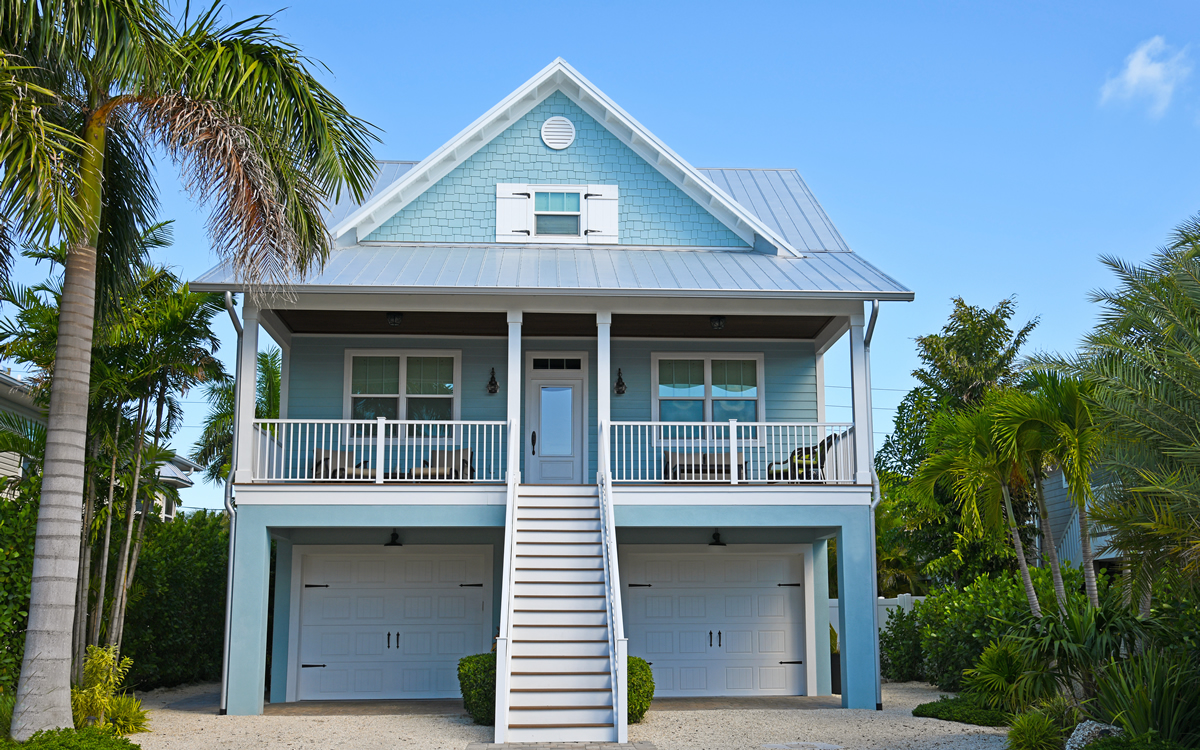 A trend that we are seeing across the boards (get it…like boardwalk) as we head into summer, aside from the swimsuits getting smaller and smaller, is friends buying homes together. Buying a property with another individual is not only an option for those in a relationship, marriage, domestic partnership, business etc. but also friendships.
With the pandemic and the increase of people wanting to move out of their small spaces in the city and leave for the more bucolic settings, the trend has been to ask your roomie, kiki partner or other friend to go halfsies on your primary residence. Why pay rent when you can have an investment and build equity in your home, right? Well why not take that approach for a second home at the beach? You will likely have the beach house to entertain and have friends over for weekends or weeks during the summer so let's get them on the hook for more than just a few bottles of vodka or boxed wine. Let's get their names on that mortgage.
With the rising market prices your borrowing power is stronger as a collective. Think of your group that you head to the beach with. How many of those folks would love to have a space at the beach? Likely all of them. If you can only afford $200k but three of your best friends can also only afford $200k then collectively you can afford $800k. Using simple terms and numbers here, but I trust you are tracking.
Now that you have found those select few that you implicitly, or mostly implicitly trust and are financially stable let's now consider the actual items that matter in practice such as (1) how you will split up days, weeks etc., (2) how and who handles/coordinates repairs to the property, (3) what happens if you no longer enjoy this person or someone wants out of the house and they're on the mortgage? This is where a lawyer comes into place and can advise on creating an operating agreement similar to what a business or corporation would have in place to ensure that all parties in the home are protected and each has their own rights as well as common rights for the home.
I know what you're thinking, this sounds a little dicey, but I know if you're reading this, that you have likely been in dicier situations, and for those who really want a beach house to enjoy but might not have the capital to do so, this is a great option. Instead of renting a beach house for the season and paying high season beaucoup bucks, why not get a few friends together to buy a beach house together?
Justin Noble is a Realtor with Sotheby's international Realty licensed in D.C., Maryland, and Delaware for your DMV and Delaware Beach needs. Specializing in first-time homebuyers, development and new construction as well as estate sales, Justin is a well-versed agent, highly regarded, and provides white glove service at every price point. Reach him at 202-503-4243, [email protected] or BurnsandNoble.com.
How do Federal Reserve decisions impact mortgage rates?
Don't panic, recent increases not as dire as some fear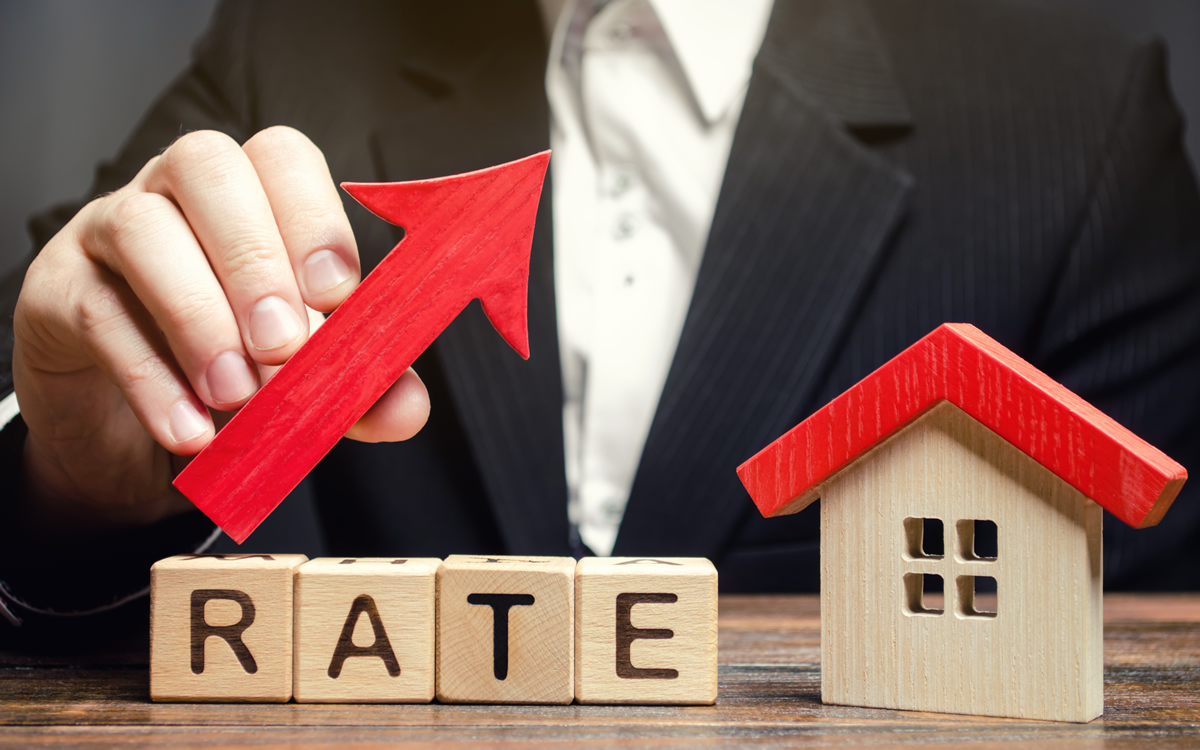 Recently, the real estate market has been incredibly active. In many neighborhoods, it seems that a for sale sign is scarcely placed in the front yard before multiple offers, even some above asking price, roll in. In many cases, this was made possible by relatively low mortgage rates, which enticed buyers to get into the market and make those offers. Recently, however, there have been concerns about the state of the economy and increased inflation – furthered by the recent news that the Federal Reserve has raised interest rates.
This increase has understandably left many potential homebuyers wondering – what does this mean for mortgage rates, and my ability to obtain the loan I need to purchase a home? It has also left sellers asking – will the increased rates mean fewer buyers? Will it be harder to sell? These are important questions to ask. While no one has a crystal ball, many remain hopeful that the real estate market will continue to thrive. Let's take a closer look at why together.
The Federal Reserve – Why it Matters
The Federal Reserve is the central bank of the United States, and among its many functions, it essentially guides the national economy. Part of that mission is keeping inflation under control. Recently, in an attempt to slow ever-increasing inflation, the Federal Reserve raised short-term interest rates by half a percentage point. Short-term interest rates are essentially the interest rates that banks charge one another for short-term loans.
It's been some time since the Federal Reserve has made a move of that nature – slightly more than 20 years in fact, with the last such increase occurring in 2000. The Fed also indicated that more adjustments may be planned before the end of the year. Certainly, this raises the question – what does this mean for mortgage rates?
Federal Interest Rates Vs. Mortgage Rates
It's important to understand that the Federal Reserve does not actually set mortgage rates – there is in fact no such thing as a "federal mortgage rate." Ultimately, the decisions of the Federal Reserve don't directly impact mortgage rates in the same manner as with other products, like savings accounts or CDs, for example. Mortgage rates generally respond both to the actions of the Federal Reserve, as well as to the general movement of both the United States and global economies, so there are many factors to consider.
Nevertheless, those in the mortgage industry do closely monitor the actions of the Federal Reserve, and certainly, how much buyers pay for a home loan is influenced by those decisions. As a very rough rule of thumb, for every one point increase by the Fed, your buying power goes down by $100,000.
When the Federal Reserve makes it more expensive for banks to borrow by setting a higher federal funds rate, the banks typically pass on those higher costs to their customers. This ultimately means that interest rates on consumer borrowing, which includes mortgage rates, tend to go up.
Keeping it in Perspective
While any increase in mortgage rates may not be welcome news for buyers, it's important to keep these increases in perspective. Historically, the current interest rate, which is around 5 to 6%, depending on whether you have a 15 or 30-year mortgage, is still very low and very favorable for buyers. At the end of the 1970s, for example, interest rates were hovering near 10%, only to ultimately reach an all-time high of about 16.5% in 1981 before eventually decreasing. Throughout the 1980s, however, mortgage interest rates remained near 10% – nearly twice what they are today.
Another potential silver lining is that increased rates may also mean increased inventory – which is certainly good news for buyers. While rates are still historically very low, the increase may nevertheless mean that there are more available homes to choose from, as the number of buyers in the market decreases overall. This could be a refreshing change of pace for those buyers who felt that they had minimal choices in a highly competitive market.
While this may not be the most welcome news for sellers, it's not necessarily bad news either. As rates are still relatively low, there will still likely be plenty of potential buyers out there. When the present market is compared to the course of the real estate market over the last several decades, now is still an excellent time to sell.
At GayRealEstate.com, we are passionate about helping LGBTQ home buyers and sellers through every aspect of the real estate process – and that includes more than just buying and selling. It also includes addressing the important issues in the real estate market that matter to you the most. We believe in the importance of connecting LGBTQ buyers and sellers with talented and dedicated agents who can help. We also believe in ensuring that our clients feel informed, prepared, and knowledgeable about all aspects of the real estate process. You deserve nothing less. Whatever your real estate needs, we're here to help.
Jeff Hammerberg is founding CEO of Hammerberg & Associates, Inc. Reach him at 303-378-5526 or [email protected].