Covering Frank Kameny
A reporter's 35-year journey chronicling the nation's preeminent gay activist

I met Frank Kameny for the first time in the summer of 1974 at a meeting in Washington of the Gay Activists Alliance, now the Gay and Lesbian Activists Alliance.
At 24 years old, I had just landed my first job as a reporter covering the energy and environment beat for a company that published newsletters specializing in reporting on government regulations.
With an undergraduate degree in political science and a year's worth of graduate studies in journalism under my belt, I walked into that GAA meeting at D.C.'s Quaker Meeting House near Dupont Circle knowing next to nothing about gay rights, gay politics or the gay community.
In the process we know as coming out, I had come to terms with myself as a gay man just months earlier.
So with that as a backdrop, I listened intently to the main topic of the meeting — reports of arrests of gay men at cruising areas by undercover officers assigned to the D.C. police vice squad.
Most of the arrests were not linked to sex in public places, one of the members reported. The men, whom the GAA member described as consenting adults, were merely seeking to meet one another for a sexual tryst or perhaps a lasting friendship that was to take place in the privacy of their homes, not in the public areas where they met.
But in an action I learned later was a routine practice throughout the country at that time, the undercover officers reportedly posed as willing participants and enticed the gay men into "soliciting" them to engage in sodomy, which was a criminal offense that led to an arrest. In some cases the undercover officers used body language suggesting they were inviting the men to touch them in a sexually suggestive way.
If the men took the bait and touched the officers, they were charged with committing a lewd act, a development that could ruin their careers, especially if they worked for the government.
After listening to these reports, a man appearing in his late 40s or early 50s with a booming voice and an obvious thorough knowledge of the issue at hand mapped out a strategy for GAA's and the gay community's response: The entrapment arrests of gay men would be portrayed as an "utter" waste of taxpayer's money and police resources at a time when "real" crime was running rampant in the city.
This self-assured man, who I quickly learned was gay rights pioneer Frank Kameny, raised his voice to emphasize each of his points, attracting the attention of a maintenance worker in the hallway outside the room. He said police officials were unresponsive to earlier requests to stop the entrapment arrests and it was time to take another course of action.
Kameny said GAA should enlist community allies to help it lobby the City Council to eliminate city funding for the vice squad, which was known at the time as the Prostitution, Perversion, and Obscenity (PPO) Branch.
"It's an outrage and an injustice," I recall him saying. "We're citizens of this city. The police, like all government officials, are public servants. And public servants answer to us."
Much to my amazement, within a year or two, the City Council, voted to eliminate from the police budget funding for the PPO Branch. Although some of its work in the area of prostitution continued, the police practice of entrapment of gay men soon came to an end.
I was naïve and uninformed on the nuances of the gay rights movement when I attended that meeting in 1974. But I knew a good news source when I saw one.
Frank Kameny over the next 25 years or more was to become my preeminent news source in my coverage of the LGBT community as a reporter for the Washington Blade.
From the start, I had the good fortune of getting to know Frank Kameny and getting a crash course from him on the history of the gay movement and its current struggles and aspirations.
Since Kameny's death last week, much has been written about his vast contribution to the LGBT movement over a 50-year period, especially in the decade before the Stonewall rebellion of 1969, which is viewed as the starting point of the modern gay movement.
What hasn't been reported as widely is Kameny's impact on the lives of individual lesbians, gay men, and transgender people whom he helped and with whom he interacted. His self-confident and assertive demeanor on behalf of the rights of all LGBT people and his unyielding spirit for fighting injustice – no matter how great the odds appeared to be – came across to those around him.
I'll never forget the story told to me by a gay man I met at a GAA meeting about six months after that first meeting I attended in the summer of 1974. Appearing in his 40s, the man told me he was born and raised in a conservative, fundamentalist Christian household in southern Virginia and had struggled to accept his homosexuality. He said five years of psychotherapy upon moving to the D.C. area had little effect in helping shake his inner struggles over his sexual orientation.
He said his meeting Kameny and other activists at GAA meetings, and subsequent weekly phone conversations with Kameny on a wide range of issues over a period of months, boosted his self-confidence to a degree that he could never attain in years of therapy.
"I fired my therapist," he told me while smiling broadly "Frank and the other folks here gave me the insight to understand that the external forces of discrimination and oppression and homophobia are what got me down," I recall him saying.
Kameny's assistance to individual LGBT people blossomed in his role as a paralegal counsel representing gays encountering problems with security clearances in the late 1960s through the 1980s. When his clients were comfortable going public with their case, Kameny provided me with copies of his legal briefs challenging actions by various U.S. government agencies, often the Defense Department, seeking to deny or revoke a gay person's security clearance.
Those targeted for loss of a clearance usually worked for the government or for a private company doing contract work for the government. The main argument used for revoking a clearance was that gay people were susceptible to blackmail and were thus a threat to the safeguarding of government secrets.
Kameny often argued that the government had yet to disclose a single case where a gay person breached government secrets due to blackmail or coercion related to his or her sexual orientation.
He noted that government security officials appeared to be obsessed with the private sex lives of gays holding security clearances. In the course of investigating a gay person over a clearance, security officials demanded to know the identities of all of their sex partners over a period of years and insisted they reveal the specific types of sexual acts the gay person performed with his or her partners.
Kameny's characteristic response to these inquires surfaced in a 1969 case in which he represented a New York gay man named Benning Wentworth, whose application for a clearance was opposed by the government solely on grounds of his status as a "sexually active" homosexual.
"We state to the world, as we have stated for the public, we state for the record and, if the [Defense] Department forces us to carry the case that far, we state for the courts that Mr. Wentworth, being a healthy, unmarried, homosexual male, 35 years old, has lived, and does live a suitable homosexual life, in parallel with the suitable active heterosexual sexual life lived by 75 percent of our healthy, unmarried, heterosexual males holding security clearances," Kameny stated in a government hearing to adjudicate Wentworth's clearance application.
Added Kameny, "Mr. Wentworth will get his clearance as the sexually active homosexual that he is and that he will continue to be…just as heterosexuals get their clearances as sexually active heterosexuals."
He won many of his cases when, at his suggestion, his clients submitted letters disclosing their sexual orientation to co-workers and family members, eliminating, in Kameny's assessment, any chance of blackmail threats to reveal the client's homosexuality.
Some of his clients and fellow activists urged Kameny to get his law degree and become a lawyer, noting that he already knew more about the field of security clearance law than most lawyers. He told me his becoming a lawyer would tie his hands, saying the sometimes outlandish tactics he used would get him disbarred.
"They can't disbar me if I'm not a member of the bar," he often said.
In cases where he represented members of the military under investigation for being gay in the years prior to "Don't Ask, Don't Tell," Kameny was blunt about the only means of preventing a discharge: "Lie through your teeth," he told his clients, or refuse to answer any questions about your sexual orientation.
In one of his military cases in the 1980s, Kameny was scheduled to attend a hearing to discuss planned action by the Army to discharge a service member who was identified as being gay by an acquaintance who was pressured into "snitching" on his fellow service member, as Kameny put it.
For some reason, Army officials insisted on meeting with the service member in private, saying Kameny couldn't attend that particular session, in which the service member was to be "interviewed," Kameny said.
As a gesture of protest, Kameny placed his foot in the doorway of the meeting room, preventing one of the officials from closing the door. He backed down after being threatened with arrest, saying the gesture was intended to emphasize his strong opposition to the closed meeting.
His use of fiery language as well as humor often surfaced in his testimony before public hearings held by governmental bodies, including the D.C. City Council.
In the early 1990s, Kameny testified before a D.C. Council committee deliberating over a proposed alley closing sought by Georgetown University to clear the way for construction of a new law school building located near the U.S. Capitol.
Gay activists, led by Kameny and GAA, called on the Council to withhold approval of the alley closing and thus prevent construction of the building until the university ended its policy of refusing to recognize gay student groups on campus.
Shortly after beginning his testimony, Kameny opened his briefcase and pulled out a spray can that he identified as a room deodorizer. He pressed down on the nozzle, spraying a mist in the direction of the Council members seated about 10 feet in front of him.
The "stench of discrimination" being carried out by Georgetown University against gay student groups cannot continue, he said, drawing laughter from the Council members and the audience in the hearing room.
Kameny also directed his sense of humor toward anti-gay organizations, which he closely monitored. On several occasions during the 1980s and 1990s he rushed to the city's office of corporations and created his own corporation under the exact name of an anti-gay group, preventing the group from setting up its own corporation to do business in D.C.
Although he's known mostly for his work in the LGBT rights movement, Kameny contributed his talents to other progressive causes. He became the first open gay to be appointed to a prominent city post in the 1970s, when Walter Washington, the city's first mayor under D.C.'s newly acquired home rule government, named Kameny to the D.C. Commission on Human Rights.
In the early 1980s, Kameny won election to the D.C. Statehood Constitutional Convention and played a lead role in drafting a constitution for the proposed State of New Columbia.
During all of his years as an activist and movement leader in which I had the privilege to cover him, Kameny excelled as a news source in more stories than I can count. Thank you, Frank. You'll be sorely missed.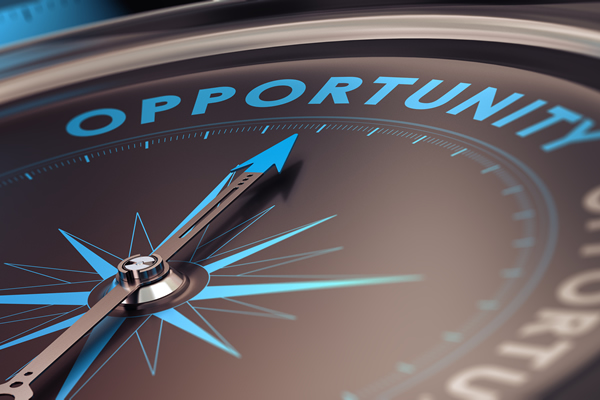 The Comings & Goings column is about sharing the professional successes of our community. We want to recognize those landing new jobs, new clients for their business, joining boards of organizations and other achievements. Please share your successes with us at: [email protected]. 
The Comings & Goings column also invites LGBTQ+ college students to share their successes with us. If you have been elected to a student government position, gotten an exciting internship, or are graduating and beginning your career with a great job, let us know so we can share your success.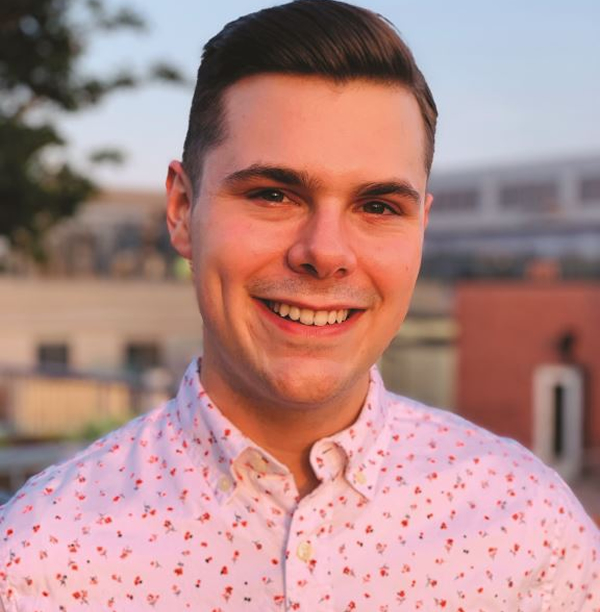 Congratulations to Steven McCarty on being named president of the Kiwanis Club of Washington, D.C. He said, "I'm honored to be installed as the president of the Kiwanis Club of Washington, D.C. and to be able to shepherd our programs and volunteers to impact youth where they are needed most. Our club's new partnership with SMYAL has already turned a portion of their Youth Center in Southeast D.C. into the first Clinical Services Department in the District that offers free and affirming mental healthcare to LGBTQ Youth. As an openly gay man, I'm proud to further our club's mission with radical empathy and inclusion." McCarty has also recently been awarded Kiwanis' highest honor, the George Hixson award.
McCarty is a Technical Program Specialist at stac labs in D.C. He is also founder and campaign manager at Abolish Racism 2020. He worked as a Senior Customer Success Manager, Crowdskout. He was a workplace equality intern at Human Rights Campaign and a summer fellow at Michigan State AFL-CIO, in Lansing, Mich.
McCarty earned his bachelor's in Political Science and Communications Studies at the University of Michigan in Ann Arbor.
Congratulations also to Shin Inouye on his appointment as Executive Vice President of Communications, The Leadership Conference on Civil Rights and Human Rights, The Leadership Conference Education Fund.
Wade Henderson, interim president and CEO of The Leadership Conference and The Education Fund said, "We are thrilled Shin Inouye will be taking on even greater responsibilities on our senior leadership team. His incredible talent and commitment to this organization and our work are truly outstanding, and his strategic leadership will no doubt continue moving us forward in the fight to protect and advance civil and human rights."
Inouye has held a number of positions with the organization including Managing Director of Communications. Inouye also held a number of high-level positions in the Obama administration, including Press Secretary and Acting Senior Adviser for Intergovernmental and External Affairs, Department of Homeland Security, U.S. Citizenship and Immigration Services; Adviser for Intergovernmental and External Affairs, Executive Office of the President; White House Office of Communications: Director of Specialty Media; and served as an authorized spokesperson for the Obama Inaugural Committee, with a focus on specialty media outlets, including LGBTQ, AAPI, Native American, Youth/College, Faith, and Jewish press. Prior to that Inouye was Communications Director in the Office of Congressman Jerrold Nadler (N.Y.) and has also worked for the ACLU and as a summer intern with the American Chamber of Commerce in Japan.
Inouye received a number of honors including being named One of 25 "LGBTI next generation leaders to watch" by Out in National Security and the Atlantic Council; and One of "40 Asian American Pacific Islander National Security & Foreign Policy Next Generation Leaders" by New America and the Diversity in National Security Network.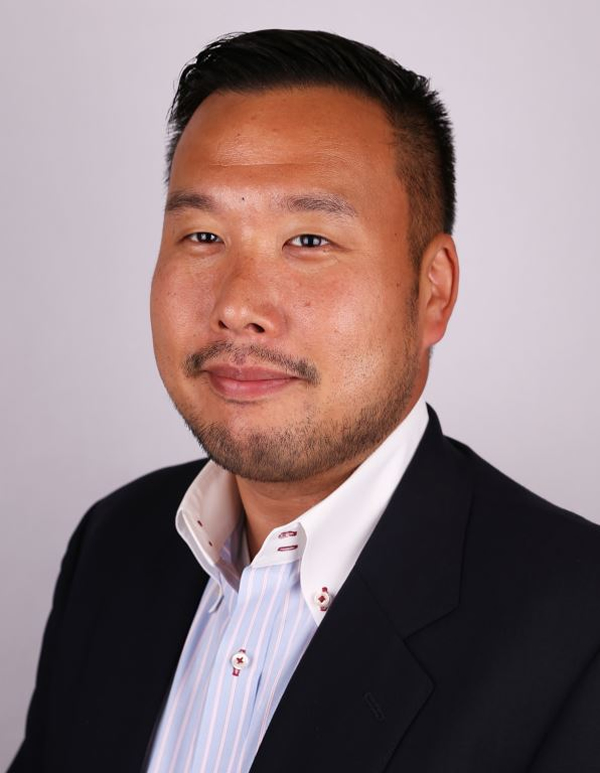 Youngkin reiterates opposition to marriage equality
Va. gubernatorial candidate says issue 'legally acceptable' in state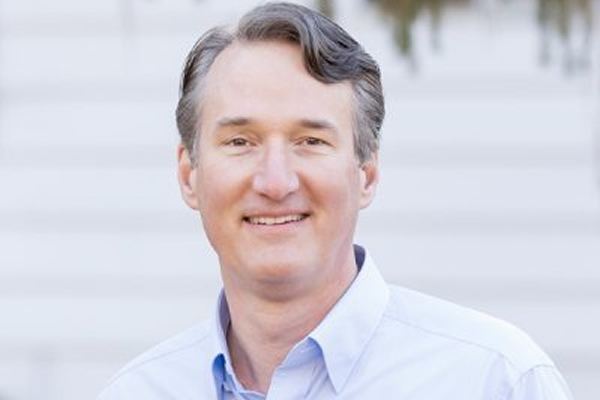 Glenn Youngkin in an interview with the Associated Press has reiterated his opposition to marriage rights for same-sex couples.
Youngkin—a Republican who is running against Democrat Terry McAuliffe to succeed Virginia Gov. Ralph Northam—said in an interview published on Friday that he feels "called to love everyone." Youngkin then reiterated his opposition to marriage equality before he added it is "legally acceptable" in the state.
"I, as governor, will support that," Youngkin told the AP.
McAuliffe was Virginia's governor from 2014-2018.
Same-sex couples began to legally marry in Virginia a few months after McAuliffe took office.
McAuliffe in 2014 became the first governor of a Southern state to officiate a same-sex wedding. The lesbian couple who McAuliffe married recently appeared in one of his campaign ads.
McAuliffe on Friday criticized Youngkin. "As governor, I worked my heart out to keep Virginia open and welcoming to all," said McAuliffe in a tweet. "This type of bigotry and intolerance has no place in our commonwealth."
As governor, I worked my heart out to keep Virginia open and welcoming to all. This type of bigotry and intolerance has NO place in our Commonwealth. https://t.co/T8olFwkszP

— Terry McAuliffe (@TerryMcAuliffe) October 22, 2021
The anti-LGBTQ Family Research Council, which the Southern Poverty Law Center has categorized as an extremist group, earlier this month endorsed Youngkin, but Log Cabin Republicans are among the groups that have backed his campaign. The Human Rights Campaign in 2019 named Youngkin's former company, the Carlyle Group, as a "Best Place to Work for LGBTQ Equality" in its annual Corporate Equality Index.
D.C. school board calls for LGBTQ-inclusive teaching standards
Sweeping resolution proposing content in curricula approved unanimously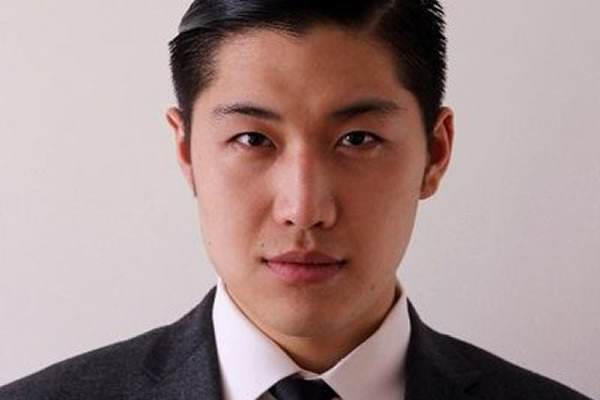 The D.C. State Board of Education voted unanimously on Oct. 20 to approve a resolution calling for LGBTQ+ Inclusive Education Standards for the city's public schools that "reflect on the political, economic, social, cultural, and scientific contributions and experiences of lesbian, gay, bisexual, and transgender people."
The two-page resolution, which was introduced by gay State Board of Education member Allister Chang, who represents Ward 2, cites national research showing that students who have access to LGBTQ+ curricula in their schools "are more likely to report lower frequency of bullying, lower levels of depression, more accepting peers, and greater feelings of safety in school."
The resolution states that research also shows that multicultural education, including the teaching of LGBTQ topics, "helps prevent the formation of bias and prejudice and creates more democratic communities."
LGBTQ rights advocates have long considered the local D.C. government through its mayor and City Council to be highly supportive of the LGBTQ community. But Chang and other supporters of the resolution approved by the board Wednesday night say their research shows that D.C. public schools, while supportive of LGBTQ students, are far behind the school systems in several other states in the inclusion of LGBTQ topics in school curricula.
As an example, supporters of the resolution point out that curriculum standards for social studies classes in the D.C. school system include only one mention of LGBTQ people in a teaching section related to victims of the Holocaust.
Unlike most other cities and states, under current D.C. law, the school system is controlled by the mayor through the D.C. Department of Education, which is headed by a Deputy Mayor for Education and who, in turn and in consultation with the mayor, appoints a State Superintendent of Education who oversees the day-to-day operations of the schools.
Under a change in the education statute approved by the D.C. Council and signed by then-Mayor Adrian Fenty in 2007, the school board, which was renamed the State Board of Education, became a mostly advisory body on education matters with some statutory authority to approve education standards on which school curricula are based.
Thus, the resolution approved by the board on Wednesday "advises" and "recommends" that the State Superintendent of Education develop school curricula, guidance for teachers, and school-based leaders and staff "in providing LGBTQ+ inclusive lessons and practices in their classrooms."
The resolution concludes by recommending that the State Superintendent of Education conduct a survey of students within two years after the Oct. 20 adoption of the resolution "to establish baseline data and to gain an understanding of the current experiences of LGBTQ+ students across the district and what all students know and understand about the contributions and experiences of LGBTQ+ people in the relevant subject areas."
Chang and other members of the State Board of Education noted at the Oct. 20 meeting, which was virtual, that Will Beckerman, who graduated this year from D.C.'s School Without Walls High School, played an important role in conducting the research used to prepare the LGBTQ standards resolution and helped in the drafting of the resolution.
Chang noted that much of the background information used to draft the resolution came from Beckerman's senior year school research paper and advocacy project that focuses on the topic of LGBTQ-inclusive education.
In comments supporting the resolution, Chang also spoke about how the very limited LGBTQ content he encountered during his high school days helped him accept himself as a gay youth.
"As a student myself, I don't remember a single mention of any LGBTQ people in any of my classwork until I read Thomas Mann in my senior year in high school," Chang said. "And in Death in Venice, this Nobel Prize winner touches upon his struggles with homosexuality but never actually names it explicitly," Chang told fellow board members.
"And I remember holding on to this novella despite the self-hatred that's woven throughout this story because it was the first time that I saw this aspect of my identity reflected in my class work," he said. "My hope – and I think this hope comes true with this resolution tonight – is that future generations of LGBTQ students have more opportunities to see themselves reflected in their class work and to feel less isolated by their class work than I did growing up."
It couldn't immediately be determined whether D.C. Mayor Muriel Bowser will endorse the school system changes proposed by the resolution approved by the State Board of Education.
The full text of the resolution follows:
State Board of Education Resolution
On LGBTQ+ Inclusive Education Standards
SR21-7
WHEREAS, the 2019 District of Columbia Youth Risk Behavior Survey found that lesbian, gay, and bisexual students make up 15.9 percent of high school students in the District and transgender students make up1.9 percent of District high school students;
WHEREAS, in the District, these students, in comparison to their heterosexual peers, experience double the rate of bullying on school property, report higher rates of being removed from class for disciplinary reasons, and are more than twice as likely to experience suicidal ideation;
WHEREAS, national data shows that lesbian, gay, and bisexual students are significantly more likely to receive grades of D or F than their heterosexual peers and were more likely to be truant;
WHEREAS, consistent research suggests that students with LGBTQ+ inclusive curricula in their schools are more likely to report lower frequency of bullying, lower levels of depression, more accepting peers, and greater feelings of safety in school—and this safety leads students to report higher attendance, higher GPAs, a greater sense of belonging in the school community, and higher educational aspirations;
WHEREAS, research shows that multicultural education helps prevent the formation of bias and prejudice and creates more democratic communities ;
WHEREAS, the State Board of Education recognizes the need to have revised social studies standards that create "windows and mirrors" so students see themselves and people like them reflected in the content of standards and curriculum, as well as having the opportunity to learn about diverse people, cultures, places, and experiences unlike themselves—explicitly noting that the current standards emphasize the lives of presidents and other figures who held/hold power and under-represent or lack representation of people and groups like those identifying as LGBTQ+, and their respective histories;
WHEREAS, in the State Board of Education's review and revision of the social studies standards, the State Board called upon the Office of the State Superintendent of Education (OSSE) to "seek standards writers who reflect the demographics and experiences of District students and of the communities they are writing about" sharing a list of examples that included writers identifying as LGBTQ+;
WHEREAS, the State Board of Education is committed to ensuring students acquire the knowledge and skills necessary to be engaged global citizens in a diverse democratic society; and,
WHEREAS, the State Board of Education has a commitment to promote equity, introduce policies to reduce disparities between students, and create safe school environments for all students.
NOW, THEREFORE, BE IT RESOLVED THAT, upon the next revision of any District of Columbia state education standards, the State Board of Education should adapt standards, when appropriate, that reflect on the political, economic, social, cultural, and scientific contributions and experiences of lesbian, gay, bisexual, and transgender people;
BE IT FURTHER RESOLVED THAT, the State Board of Education advises the Office of the State Superintendent of Education (OSSE) to provide guidance to teachers and school-based leaders and staff on creating inclusive lessons in science and English language arts (ELA) classes that align with Next Generation Science Standards (NGSS) and Common Core ELA standards, respectively;
BE IT FURTHER RESOLVED THAT, the State Board of Education recommends that the Office of the State Superintendent of Education (OSSE) implement professional development for teachers and school-based leaders and staff to aid them in providing LGBTQ+ inclusive lessons and practices in their classrooms, such that that the professional development includes: workshops for local education agencies (LEAs) and teachers to draft curriculum related to LGBTQ+ topics in their subject areas, lessons on use of inclusive language in the classroom, lessons on ensuring LGBTQ+ students' safety and confidentiality while maintaining respect for their name and pronouns, and mandatory diversity training related to the LGBTQ+ community; and,
BE IT FINALLY RESOLVED THAT, the State Board of Education recommends that the Office of the State Superintendent of Education (OSSE) survey students within two (2) years of adoption of this resolution to establish baseline date and to gain an understanding of the current experiences of LGBTQ+ students across the district and what all students know and understand about the contributions and experiences of LGBTQ+ people in the relevant subject areas.
https://osse.dc.gov/sites/default/files/dc/sites/osse/publication/attachments/2019%20DC%20YRBS%20Report.pdf
Brikett, Michelle et al. "Sexual-orientation disparities in school: the meditational role of indicators of victimization in achievement and truancy because of feeling unsafe." American Journal of Public Health vol. 104, 6 (2014): 1124-8. doi: 10.2105/AJHP.2013.301785
Kosciw, Joseph G., et al. "The 2019 National School Climate Survey: The Experiences of Lesbian, Gay, Bisexual, Transgender, and Queer Youth in Our Nation's Schools." GLSEN, GLSEN, 2020, glsen.org.
Camicia, Steven P. Critical Democratic Education and LGBTQ-Inclusive Curriculum: Opportunities and Constraints. Routledge Focus, 2016.
Camicia, Steven P. "Prejudice Reduction through Multicultural Education: Connecting Multiple Literatures." Social Studies Research and Practice, vol. 2, no. 2, 2007, pp. 219–227.
socstrpr.org/files/Vol%25202/Issue%25202%2520-%2520Summer%25202007/Action%2520Research/2.2.6.pdf