Rising Cain
GOP frontrunner attacked from left and right over marriage

The new GOP presidential frontrunner continues to make headlines on LGBT issues as both pro-LGBT advocates and anti-gay forces express concerns about his candidacy.
Hermain Cain, former CEO of Godfather's Pizza, said Sunday in an interview on NBC's "Meet the Press" that he wouldn't push for a U.S. constitutional amendment banning same-sex marriage if he were elected president.
"I wouldn't seek a constitutional ban for same sex marriage, but I am pro-traditional marriage," Cain said.
Pressed by host David Gregory on whether states should decide the issue for themselves, Cain replied, "They would make up their own minds, yes."
Cain's remarks on "Meet the Press" echo comments he made in June during a New Hampshire presidential debate in which he said the issue of marriage should be a "state's decision."
The candidate's lack of support for a Federal Marriage Amendment differentiates him from other Republican candidates — including former Massachusetts Gov. Mitt Romney, Texas Gov. Rick Perry, Rep. Michele Bachmann and former U.S. Sen. Rick Santorum — who've called for a Federal Marriage Amendment banning same-sex marriage throughout the country.
The former pizza magnate has come under fire from social conservatives for not endorsing a U.S. constitutional amendment banning same-sex marriage as other GOP candidates have done.
In an interview Sunday with Radio Iowa, Santorum said Cain wouldn't defend the family as president and compared his position on marriage to President Obama's.
"The idea that this issue should be left to the states is the position Barack Obama takes and it's not the right position," Santorum said. "There needs to be a uniform definition of marriage in this country."
The National Organization for Marriage has also targeted Cain for not signing the organization's pledge to oppose marriage equality as president by backing a Federal Marriage Amendment and defending the Defense of Marriage Act in court.
Brian Brown, president of the National Organization for Marriage, said in an e-mail to supporters earlier this month that he hopes Cain will come around to endorse a U.S. constitutional amendment banning same-sex marriage.
"Cain's comments on a federal marriage amendment have not always been crystal clear and consistent," Brown said. "I personally hope that means he is in the process of 'evolving' on the issue, as the campaign moves forward."
Despite his position on the amendment, Cain's lack of support for a Federal Marriage Amendment isn't winning him any support from LGBT advocates.
Dan Pinello, a gay government professor at the City University of New York, said the LGBT community shouldn't look to Cain as being more sympathetic than the other Republican candidates.
"The difference among those right-wing Republican candidates on LGBT issues is the difference between Tweedledum and Tweedledee," Pinello said, "It's just as simple as that. There isn't any consequential difference. They hate us, generally, period."
Michael Cole-Schwartz, spokesperson for the Human Rights Campaign, questioned the authenticity of Cain's remarks on Sunday and said the candidate has "been all over the map" on a constitutional amendment on same-sex marriage.
"It's not entirely clear where he stands on this," Cole-Schwartz said. "Certainly his positions have not been consistent."
In 2004, while running as a U.S. Senate candidate in Georgia, Cain issued a statement against the Masssachusetts court decision that brought marriage equality to the Bay State and called for a U.S. constitutional amendment to rescind the ruling.
"The courts have failed the American people," Cain said at the time. "Congress needs to enact a constitutional amendment to protect the sacred institution of marriage."
Cain continued, "Liberal-minded judges have opened a floodgate of judicial tyranny that will chip away at the core values of this country until nothing sacred is left! It started with not allowing prayer in schools, not being able to display the Ten Commandments, attempting to take God out of the Pledge of Allegiance and now making same-sex marriages legal."
The assertion that Cain's position on marriage is the same as Obama's doesn't hold up.
For starters, in addition to opposing a Federal Marriage Amendment, Obama voted against the measure as a U.S. senator. Cain has also pledged to defend DOMA in court and has criticized Obama for dropping his defense of the 1996 anti-gay statute in court cases.
Cain also came under fire from LGBT advocates earlier this month for saying that he believes homosexuality is a choice and science hasn't proven otherwise.
Additionally, Cain said in a January radio interview with anti-gay conservative Bryan Fischer that he would veto the Employment Non-Discrimination Act if it reached his desk. Said Cain, "I would veto that relative to special rights to homosexuals."
Cole-Schwartz said a Cain presidency would "be a tremendous problem for the LGBT community" based on the candidate's positions and history.
"Just recently, his comments that being gay is a choice and suggesting that the science proves his point just shows that these are not issues that he has spent time thinking about in a positive way," Cole-Schwartz said.
Even so, Cain's positions on some LGBT issues continue to differentiate him among the other Republican candidates.
Earlier this month, Cain told the Huffington Post's Sam Stein he has no problems with openly gay people serving in the military and wouldn't seek to reinstate "Don't Ask, Don't Tell" if elected president.
"I will not seek it, but I think it is a distraction at this point," Cain said. "Wherever the military is, the day that I take office, I'm not going to stir that pot because I think it's an unnecessary distraction at this point."
Other Republican presidential candidates — including Santorum and Bachmann — have said they would reinstate the gay ban.
However, Cain added he will "listen" if military leaders want "something different" on "Don't Ask, Don't Tell" and said if it were never repealed, he would have "been fine with it."
R. Clarke Cooper, executive director of the Log Cabin Republicans, said Cain has often been "inconsistent" on LGBT issues over the course of his campaign.
"I do think on a macro he's much more approachable, but there has been some back and forth," Cooper said. "He's in a sense demurring in larger public fora on these issues, but when you put him before a more conservative audience, he seems to obviously lean a bit more right."
Cain's positions on LGBT issues could become of greater interest if he's nominated to carry the Republican banner in the general election.
Several polls published over the weekend have Cain leading the Republican candidates or at least have him tied with Romney.
An NBC News/Wall Street Journal Survey conducted earlier this month found Cain leading the pack with support from 27 percent of respondents. Romney came in second with 23 percent of support.
A Public Policy Poll published last week gives him even greater national standing with support of 30 percent of responders while Romney comes in second at 22 percent.
Cain has become known for proposing a "9-9-9 plan" for tax reform, which would replace the current tax code with a 9 percent personal income tax, a 9 percent business transactions tax, and a 9 percent federal sales tax.
Whether Cain will remain at the top of the pack remains to be seen. Other Republican candidates — such as Bachmann and Perry — have shown similar strength in the polls, but later faltered. Romney has consistently been in first or second place in polls as the primary season has geared up.
Pinello said the reason for Cain's current standing in the polls — as well as the rise and fall of other candidates — is because the religious right and the Tea Party factions of the Republican Party are "desperate to find" an alternative to Romney.
"A year or so ago, Sarah Palin had a flirtation with the Tea Party and the religious right, and then four months ago, the fascination was with Michele Bachmann," Pinello said. "Then it was Rick Perry, then it was Chris Christie, and now it's Herman Cain. It's a series of infatuations with each of these candidates, which, for a host reasons tend quickly to crash and burn."
Cooper said Cain has started a debate on tax reform with his 9-9-9 plan, but doesn't think his candidacy will have much traction.
"I suspect that he's enjoying what he's doing, but I don't think he really intends to go all way," Cooper said. "Maybe this is his way of setting himself up for a potential cabinet appointment."
Pinello predicted Cain's standing would fade because of the candidate's lack of money and organization. According to the most recent Federal Election Commission reports, Cain has raised $5.3 million thus far in the election cycle, while Romney has raised $32.2 million and Perry has raised $17.1 million.
"He just relied entirely upon these debates for promoting himself, and that's not adequate in a rigorous primary, let alone a general election," Pinello said. "So, I think he's a flash in the pan just like the others were. Next month, it'll be someone else."
LGBTQ groups commemorate 50th anniversary of Roe v. Wade
Equality Florida staffers attended vice president's speech in Fla.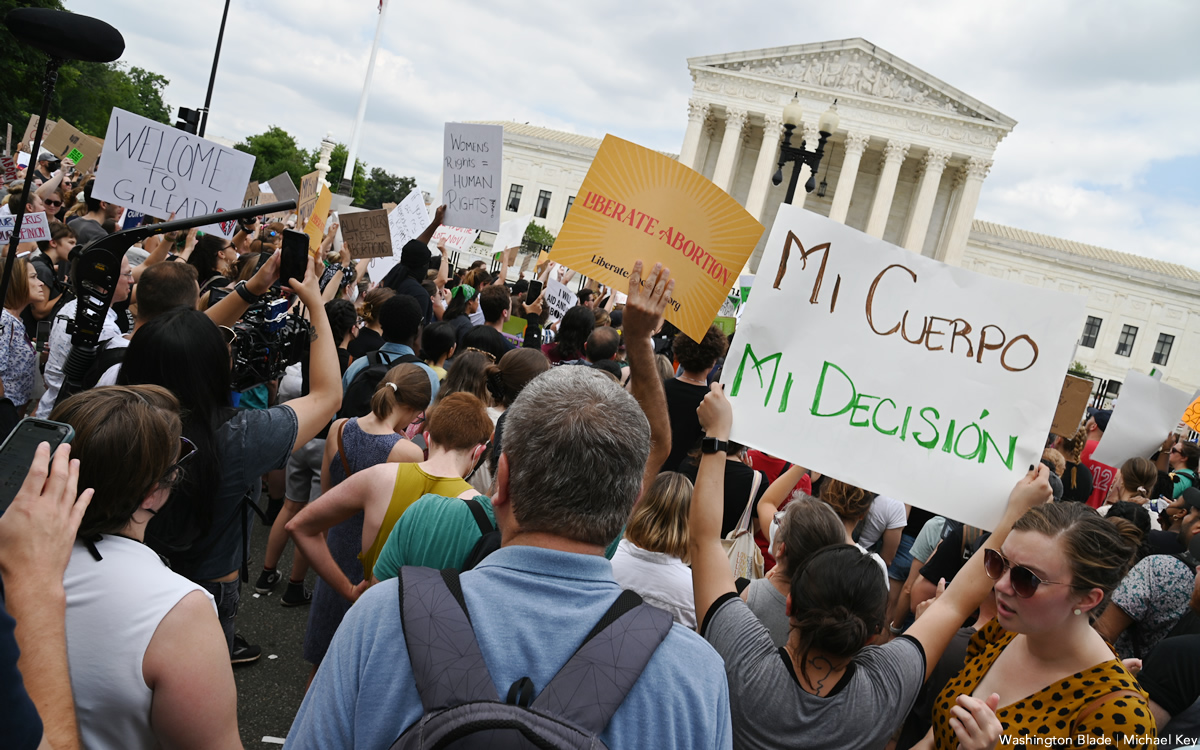 The U.S. Supreme Court on Jan. 22, 1973, issued its Roe v. Wade ruling that ensured the constitutional right to an abortion for all American citizens. The Supreme Court last June overruled this landmark decision.
Fifty years later, LGBTQ activists are among those who have commemorated Roe, despite the fact the Supreme Court has overturned it. The decision, which has since caused tension between liberal and conservative groups, prompted federal and state lawmakers to act upon the sudden revocation of what many consider to be a fundamental right.
Roe's legal premise relied heavily upon the right to privacy that the 14th Amendment provided; however, legal experts argued that it was a vague interpretation of the amendment.
Vice President Kamala Harris on Sunday delivered remarks on Roe's anniversary in Tallahassee, Fla., saying how most "Americans relied on the rights that Roe protected."
"The consequences of the Supreme Court's ruling are not only limited to those who need reproductive care," said Harris. "Other basic healthcare is at risk."
The overruling of Roe put into question the security of other long-held precedents, such as Obergefell v. Hodges, the 2015 case that legalized same-sex marriages, and Loving v. Virginia, the 1967 decision that legalized interracial marriages, because they rely on the same right to privacy that upheld Roe.
In that same speech, Harris announced President Joe Biden would issue a presidential memorandum to direct all government departments to ensure access to abortion pills at pharmacies.
"Members of our Cabinet and our administration are now directed, as of the president's order, to identify barriers to access to prescription medication and to recommend actions to make sure that doctors can legally prescribe, that pharmacies can dispense, and that women can secure safe and effective medication," Harris affirmed.
LGBTQ organizations and other human rights groups continue to work to protect reproductive rights.
Human Rights Campaign President Kelley Robinson said she found it intolerable that "an extremist set of judges" had taken away an important right not only for women, but also nonbinary people, trans men, and the entire LGBTQ+ community.
"Because we know that reproductive rights are LGBTQ+ rights, and that so many in our community rely on access to abortion care and other reproductive health services," said Robinson in regards to Roe's 50th anniversary. "The ripple effects of this decision will impact the most marginalized among us the most, and we cannot stand for that."
"Overturning Roe v. Wade was the first time in history that the Supreme Court has taken away rights, and we know that they will not stop there," added Robinson. "This is a dangerous turning point for our country, and we have to affirmatively defend against this assault."
Robinson said HRC is working with coalition partners to fight the roll-back of abortion rights at the state and federal level.
Christian Fuscarino, executive director of Garden State Equality, a statewide LGBTQ rights group in New Jersey, said his organization is "laser-focused on ensuring that people with trans and nonbinary experiences are experiencing lived equality, which includes bodily autonomy."
Equality Florida showed its support of Roe by standing alongside Harris during her Tallahassee speech with several other lawmakers and activists. They also denounced Republican Gov. Ron DeSantis' antiabortion policies, as well as the Florida legislature. 
Va. Senate approves marriage equality affirmation bill
State Sen. Adam Ebbin sponsored SB 1096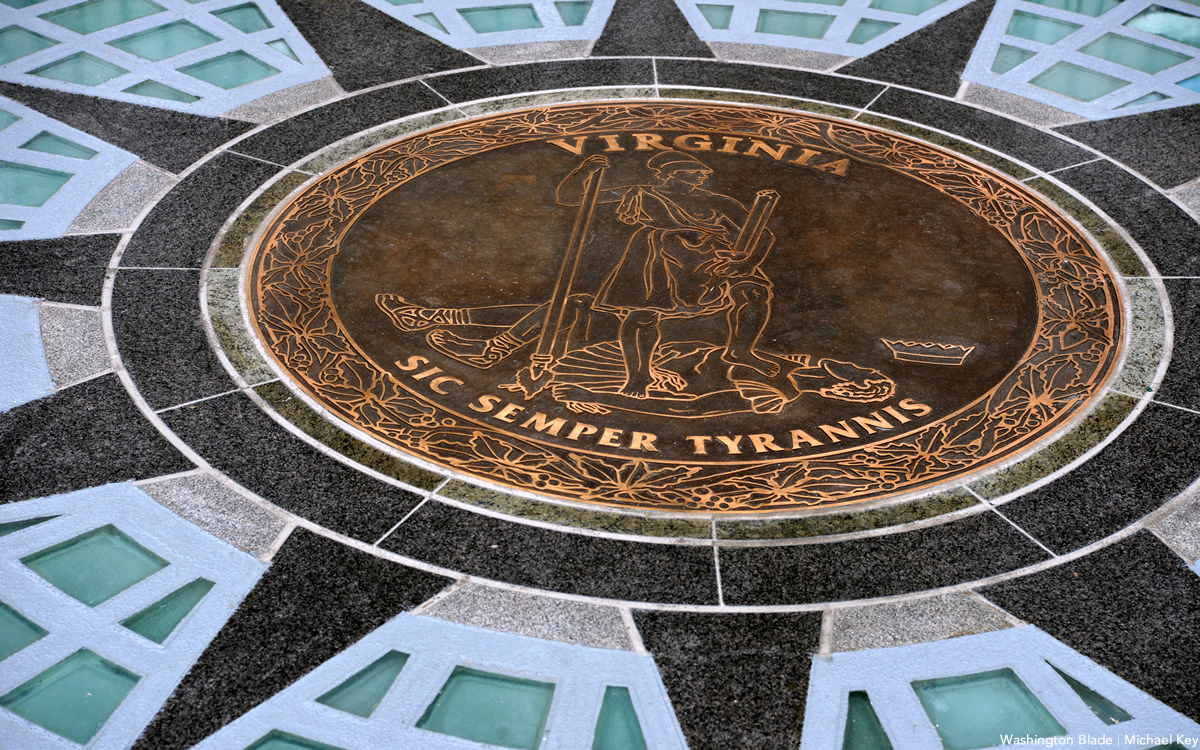 The Virginia Senate on Tuesday approved a bill that would affirm marriage equality in state law.
State Sen. Adam Ebbin (D-Alexandria)'s Senate Bill 1096 passed by a 25-12 vote margin.
"My bill ensuring that Virginians have the right to marry who they love regardless of their sex, has passed the Senate on a bipartisan vote," tweeted the openly gay Alexandria Democrat.
The American Civil Liberties Union of Virginia also noted SB 1096 passed with bipartisan support.
"Virginia is for all lovers," tweeted the ACLU of Virginia. "Our law should reflect our values."
🌈TODAY: The VA Senate passed Sen. @AdamEbbin's SB1096 to affirm marriage equality WITH BIPARTISAN SUPPORT.

Virginia is for ALL lovers. Our law should reflect our values. https://t.co/z7wvJ5okyq

— ACLU of Virginia (@ACLUVA) January 24, 2023
Ebbin has also reintroduced a resolution to begin the process of repealing a Virginia constitutional amendment that defines marriage as between a man and a woman. The resolution is currently before a Senate subcommittee.
SB 1096 now goes to the Republican-controlled Virginia House of Delegates.
Federal court upholds Wash. conversion therapy ban
State lawmakers in 2018 prohibited debunked practice for minors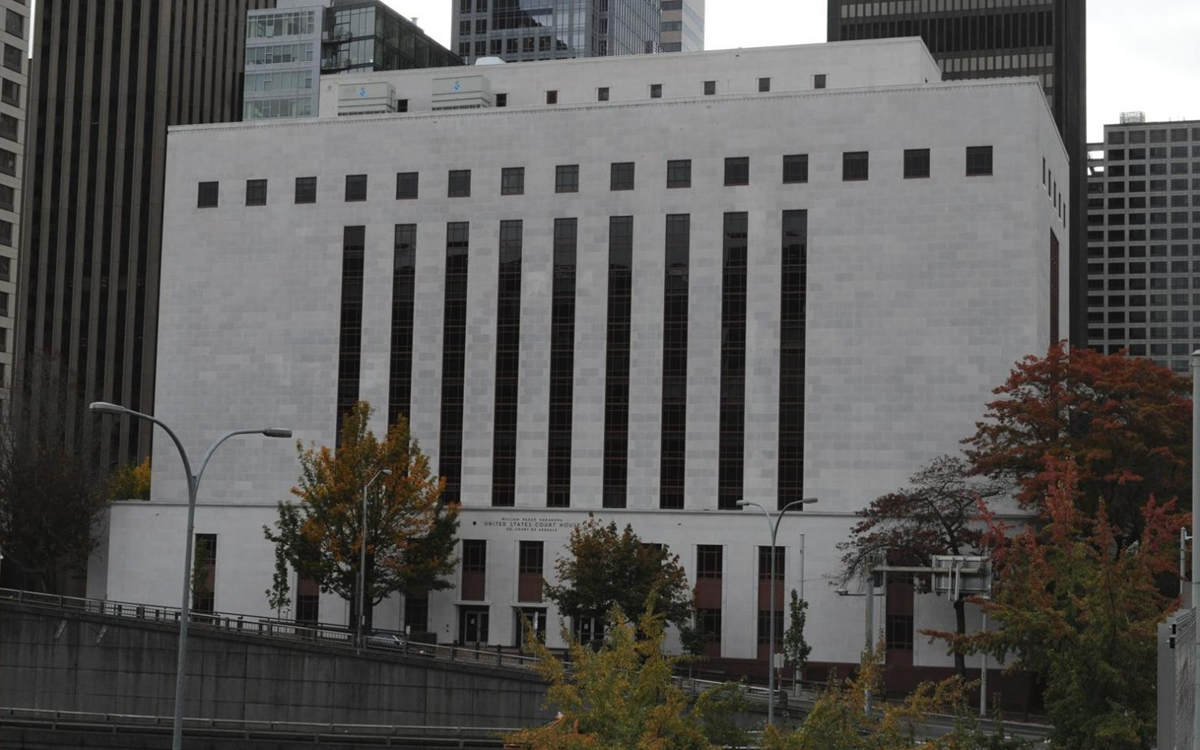 The U.S. Court of Appeals for the 9th Circuit on Monday rejected a therapist's request for the court to reconsider its previous decision upholding Washington State's law protecting minors from so-called conversion therapy by licensed health professionals.
Conversion therapy is a dangerous and discredited practice that attempts to change a minor's sexual orientation or gender identity.
Washington prohibited licensed mental health professionals from subjecting minors to conversion therapy in 2018, as more than 20 other states have also done.
Last September, the 9th Circuit wrote: "In relying on the body of evidence before it as well as the medical recommendations of expert organizations, the Washington Legislature rationally acted by amending its regulatory scheme for licensed health care providers to add 'performing conversion therapy on a patient under age eighteen' to the list of unprofessional conduct for the health professions."
"The 9th Circuit has affirmed that states can require licensed mental health providers to comply with ethical and professional standards prohibiting the use of unnecessary, ineffective, and harmful treatments on their minor patients," said National Center for Lesbian Rights Legal Director Shannon Minter. "These are common sense protections that unfortunately are necessary to prevent unethical therapists from defrauding parents and causing severe harm to LGBTQ youth. Every major medical and mental health organization in the country supports these laws, which are supported by decades of research and clear standards of care."
"We applaud the 9th Circuit for permitting states to protect survivors like myself from the unethical practice of so-called 'conversion therapy,' which has wreaked havoc on thousands of LGBTQ youth and their families," said Mathew Shurka, a conversion therapy survivor and co-founder of Born Perfect. 
In 2018, Washington passed a law prohibiting state-licensed therapists from engaging in conversion therapy with a patient under 18-years-old. Every leading medical and mental health organization in the country has warned that these practices do not work and put young people at risk of serious harm, including depression, substance abuse and suicide. Twenty-five states and more than 100 localities have laws or administrative policies protecting youth from these practices or preventing the expenditure of state funds on conversion therapy.
In 2021, an anti-LGBTQ legal group filed a federal lawsuit challenging the new law on behalf of Brian Tingley, a therapist and advocate of conversion therapy.
Tingley, who is represented by the Scottsdale, Ariz.,-based anti-LGBTQ Alliance Defending Freedom, identifies himself as a "Christian licensed marriage and family therapist" and alleges in the court filings that the provided definition of "conversion therapy" is "vague, content-biased and biased against one perspective or point of view."
NCLR successfully moved to intervene in the lawsuit on behalf of Equal Rights Washington, the state's largest LGBTQ civil rights organization and a primary supporter of the law during the legislative process. ERW and Washington State urged the court to uphold the law in light of the overwhelming consensus of medical and mental health professionals that conversion therapy poses a serious risk to the health and well-being of Washington's youth. In August 2021, the federal district court for the Western District of Washington upheld the law and rejected Tingley's challenge.
In September 2022, a three-judge panel of the 9th Circuit affirmed the district court's decision, ruling that state laws protecting minors from conversion therapy by licensed health professionals are constitutional. Tingley then asked the full 9th Circuit to order the September decision to be reconsidered by a larger panel of 9th Circuit judges. Today, the court rejected that request.
The court's order means that the September 2022 panel decision upholding the Washington law will be the 9th Circuit's final decision in the case.