Theatrical highs
Many stellar gay-helmed productions infused D.C. stage scene

It was a particularly good year for Washington theater. Included among the many solid offerings were numerous shows made by and about LGBT people.
Woolly Mammoth presented works by rising gay playwrights Robert O'Hara and Samuel D. Hunter. O'Hara's autobiographical comedy "Bootycandy," about growing up black and gay in America, follows the misadventures of young Sutter as he grapples with finding his place in the world and his own burgeoning sexuality. O'Hara — who also directed — led a terrific design team and got some great comedic performances from a talented five-person ensemble who portrayed a much larger number of characters ranging in age, portrayed many more characters ranging in age, sexual orientation and gender.
Hunter's "A Bright New Boise" is a dark comedy set in the break room of a big box store in Idaho. Woolly's production was staged by gay director John Vreeke and featured an finely drawn performance from gay actor Michael Russotto.
Leading dramatists were honored. In the spring, Arena Stage celebrated the work of Edward Albee with a festival featuring the gay playwright's entire canon (mostly staged readings). The festival's centerpiece were fully staged productions of Albee's searing domestic drama "Who's Afraid of Virginia Woolf?" which starred Tracy Letts and Amy Morton as the boozy, battling spouses George and Martha; and Albee's more recent work "At Home at the Zoo," a riveting peek into the lives of three New Yorkers.
At the same time, the Georgetown University Theater and Performance Studies Program presented an equally ambitious celebration of another gay playwright's stunning oeuvre: the Tennessee Williams Centennial Festival (Tenn Cent Fest for short).  Included in the extensive, multidisciplinary program was a production of "The Glass Menagerie" featuring Sarah Marshall, who is gay, as the former Southern belle matriarch Amanda Wingfield, who's based on the playwright's overbearing mother.
In May, the Kennedy Center presented "Follies" (gay composer Stephen Sondheim's paean to ex-chorines and messy relationships) starring Bernadette Peters. Staged by local gay director Eric Schaeffer, it was a little uneven but boasted a sublime second act. Since its run here, an improved version of the same production moved on to Broadway and is slated for a limited Los Angeles run in the spring.
At Synetic Theater, gay actor Philip Fletcher continued to do amazing things with his body during 2011. A longtime regular with the movement-based theater group, Fletcher played Edmund in a stunning, punk rock "King Lear" in April, and in October he reprised his role as the most maniacal third of a triadic Iago in "Othello."
At WSC Avant Bard in Rosslyn, director Jose Carrasquillo directed Delia Taylor (both gay) in a splendid production of Samuel Beckett's daunting "Happy Days." Tony Cisek — also gay — designed the set. In fact, Cisek designed sets for many productions throughout the year including Ford's "Parade," Folger's "Othello" and "After the Fall" at Theatre J.
Other news from 2011: The Shakespeare Theatre Company's gay artistic director Michael Kahn celebrated 25 years at the troupe's helm; legendary (and lanky) Broadway choreographer Tommy Tune came to town to accept the Helen Hayes Tribute for an exceptionally successful career in theater; award-winning local actor Holly Twyford (who is gay) made an impressive directing debut at No Rules Theater Company with "Stop Kiss." On a sadder note,Ganymede Arts, Washington's only gay-specific theater closed, citing straightened finances as the main reason. The company was known for successfully staging works of special interest in LGBT audiences and for four years, it held fun fall arts festival, which attracted cool notables like Karen Black, Charles Busch and Holly Woodlawn.
For Helen Hayes Award-winning actor and DC theater scene veteran Rick Hammerly, 2011 was an especially busy and professionally fulfilling year.  In addition to acting in the Kennedy Center's long-running "Shear Madness," the Tenn Cent Festival's "And Tell Sad Stories of the Deaths of Queens…,"and most recently as Mr. Fezziwig in "A Christmas Carol" at Ford's Theatre, he also produced "Magnificent Waste" for Factory 449, a progressive theater company that he and a small group of other theater artists founded several years ago.
And in what Hammerly describes as the highlight of his year, he staged a timely production of "Dead Men Walking" at American University in the fall. The play was created for universities by Tim Robbins through his Dead Man Walking School Theatre Project. It closely follows Robbins' 1995 award winning film adaptation of the book by Sister Helen Prejean, based on her time spent with Death Row inmates.
"The experience gave me the opportunity to introduce the students to the power of theater — what it can really accomplish if you're tackling things that are current. We used the story of Troy Anthony Davis' execution in the play to tie what's taking place on stage to something that is actually happening in the world. It demonstrated the strength of art and theater."
PHOTOS: Freddie's Follies 20th
Arlington drag show celebrates milestone
Freddie's Follies had a 20th anniversary show at Freddie's Beach Bar in Arlington, Va. on Saturday, March 18. Performers included Destiny B. Childs, Monet Dupree, Patti Lovelace, Sasha Adams Sanchez and Ophelia Bottoms.
(Washington Blade photo by Michael Key)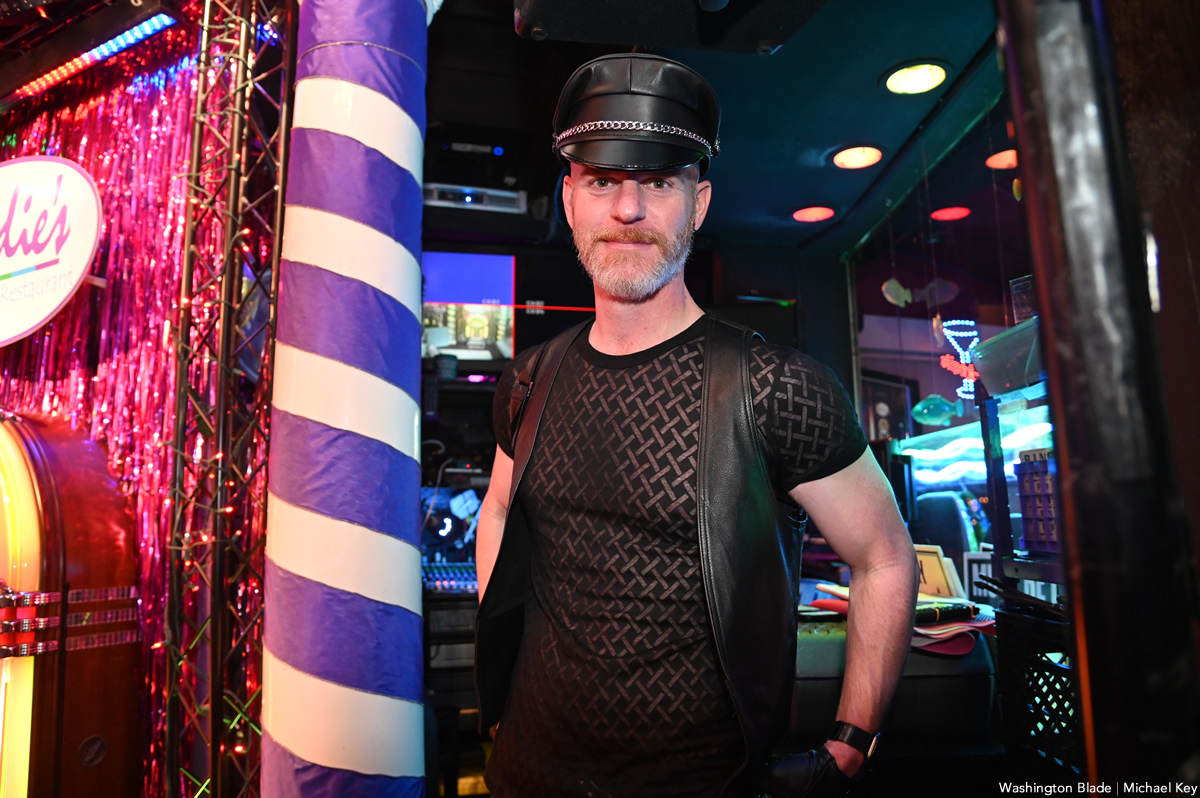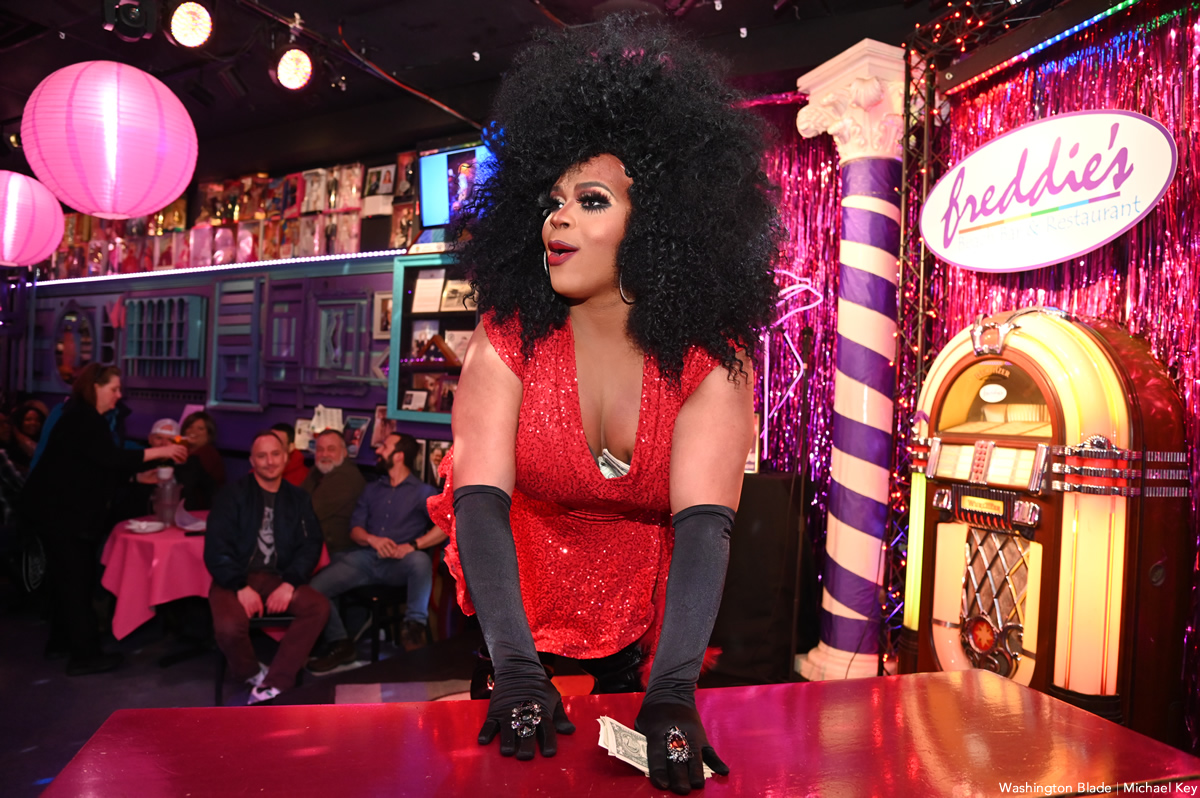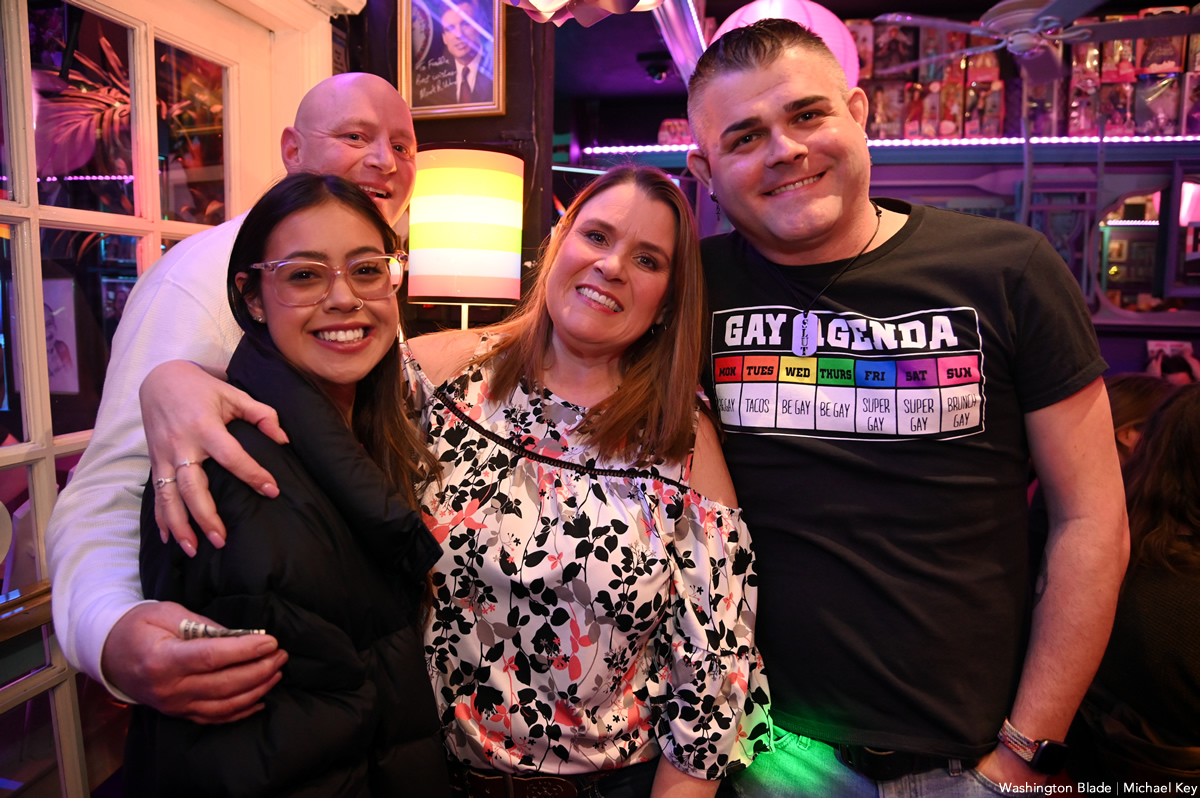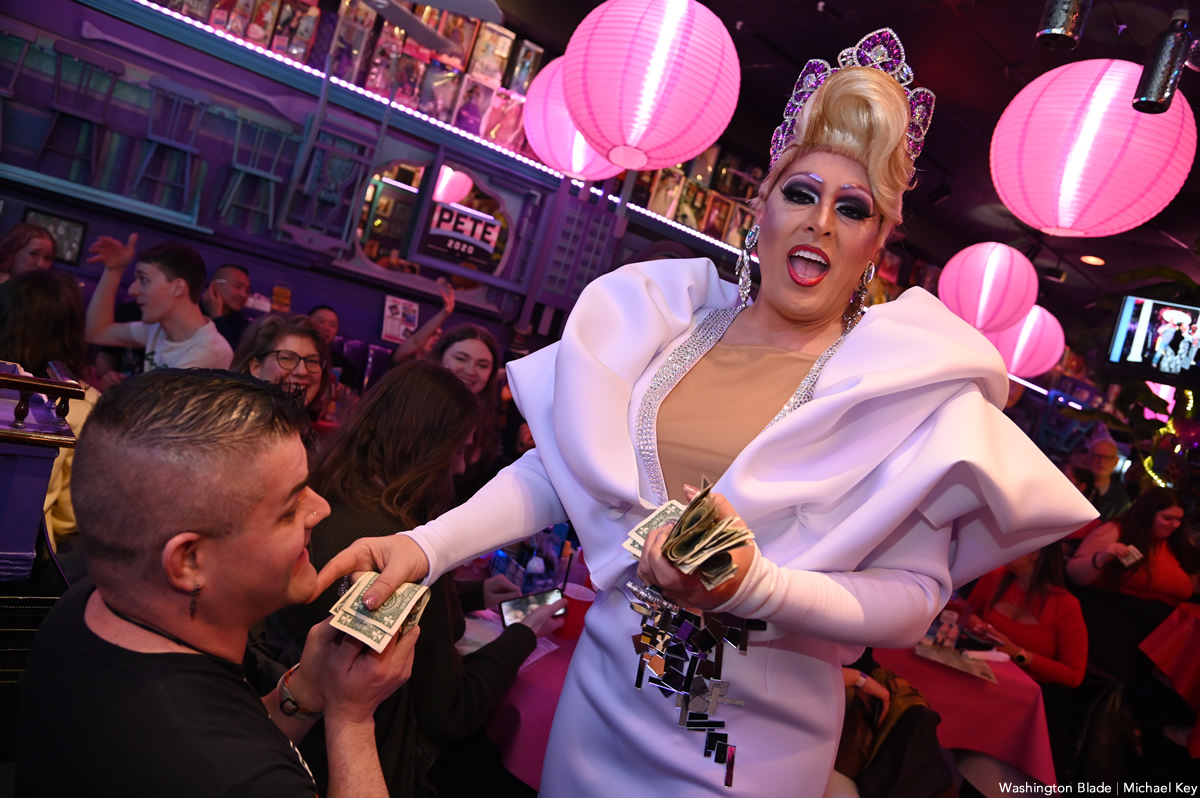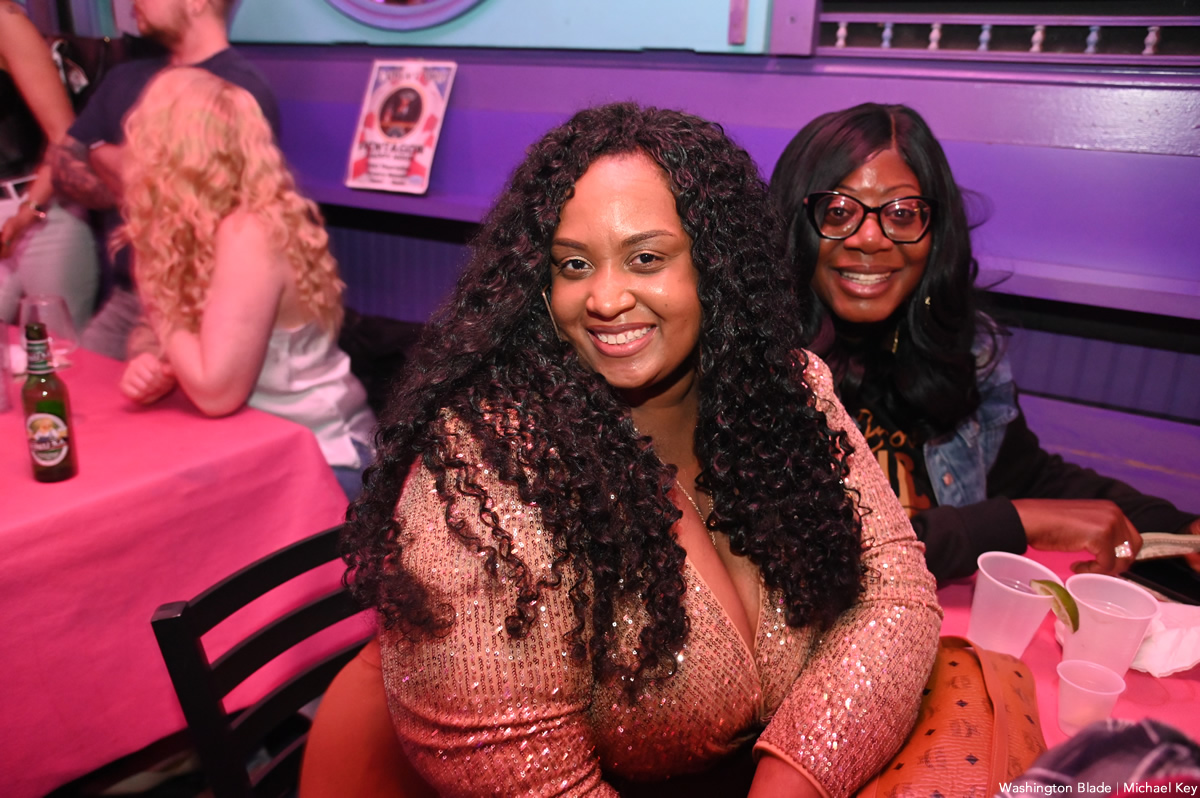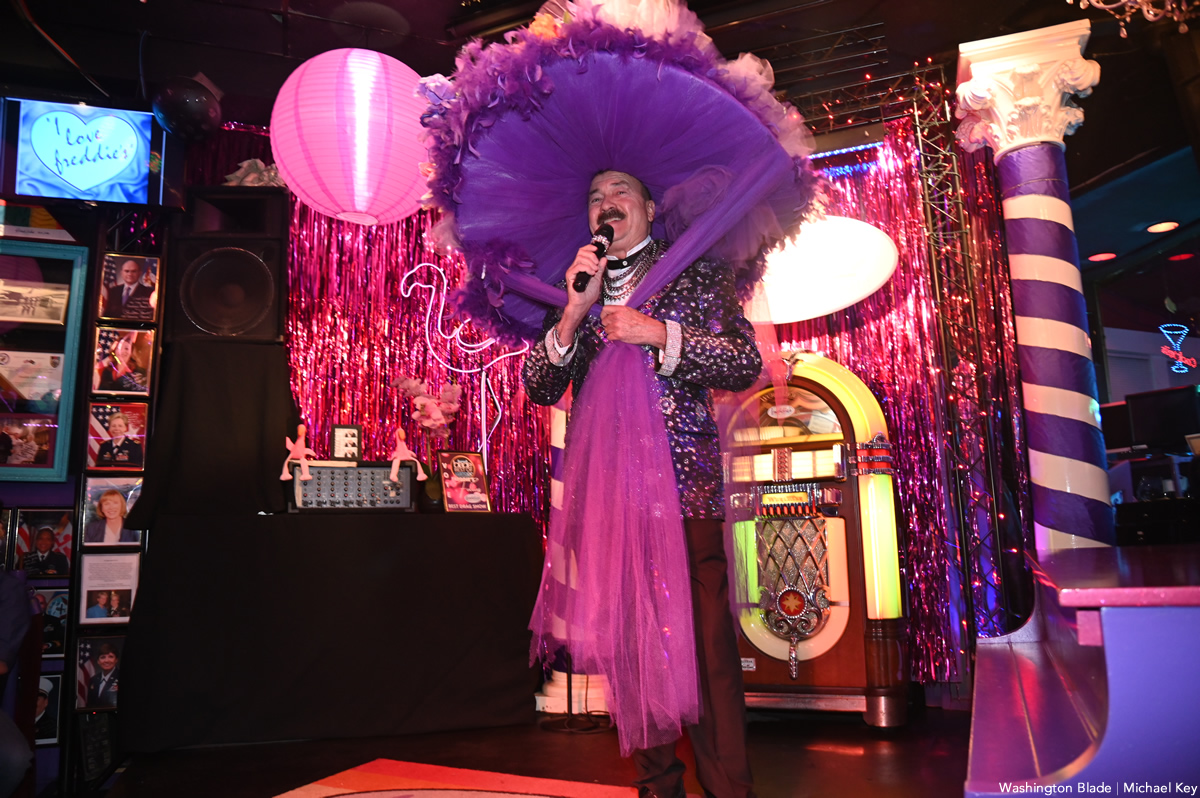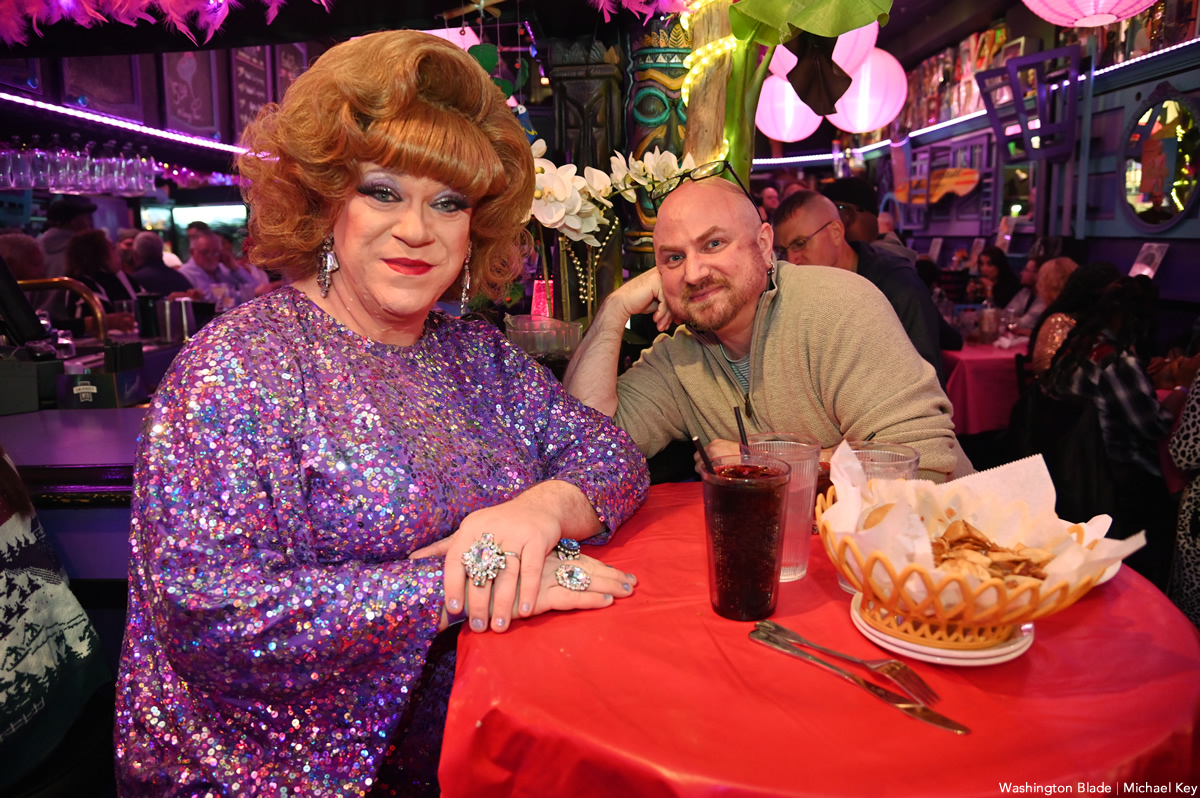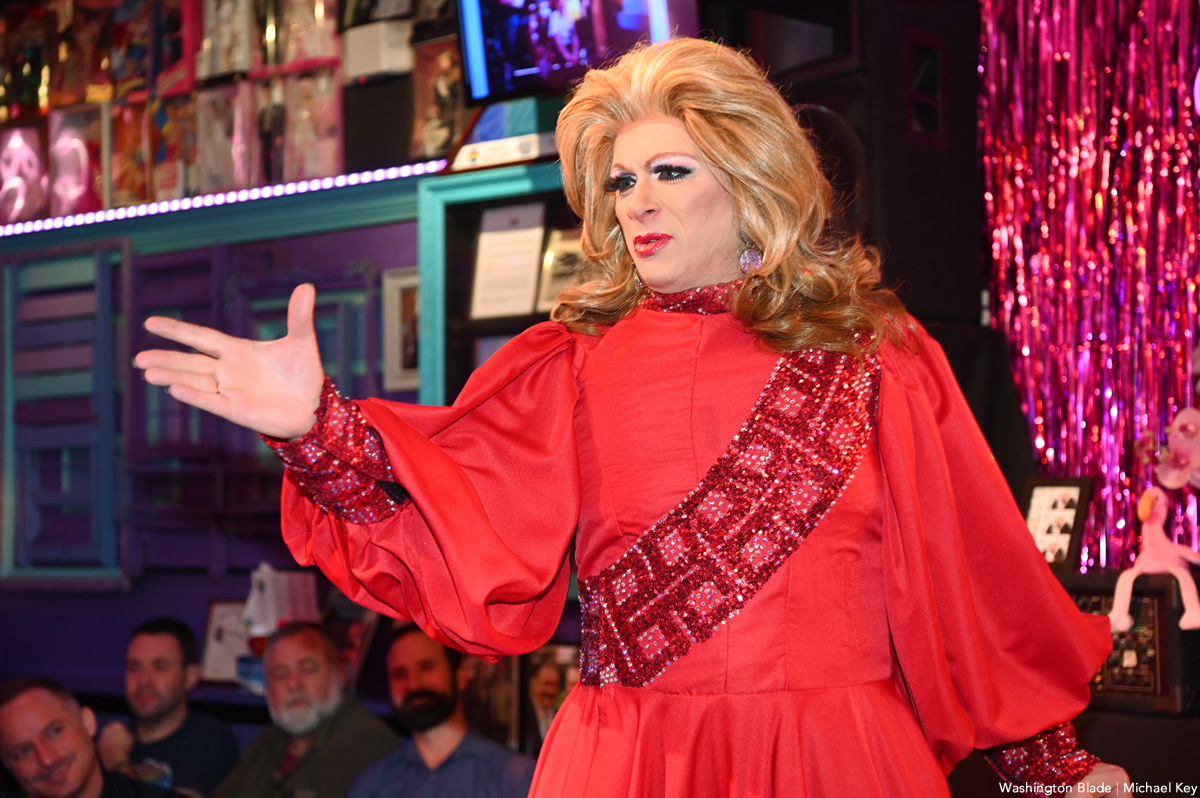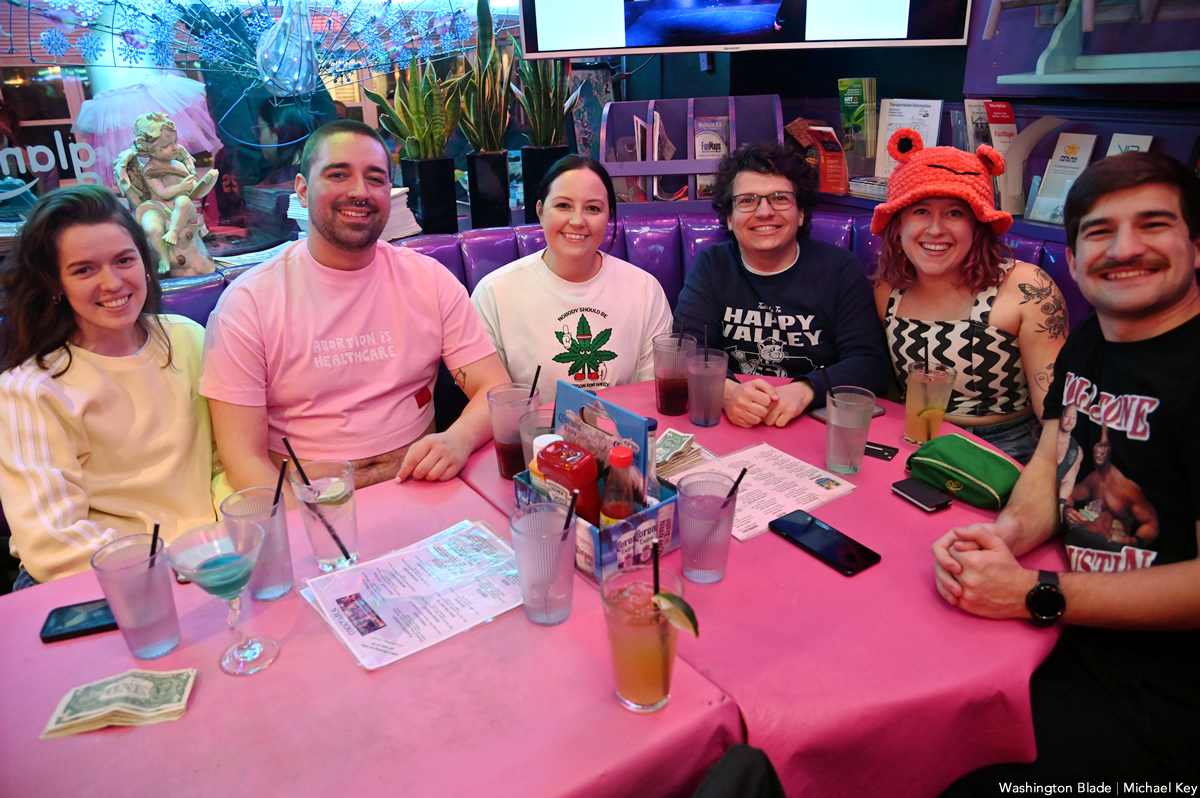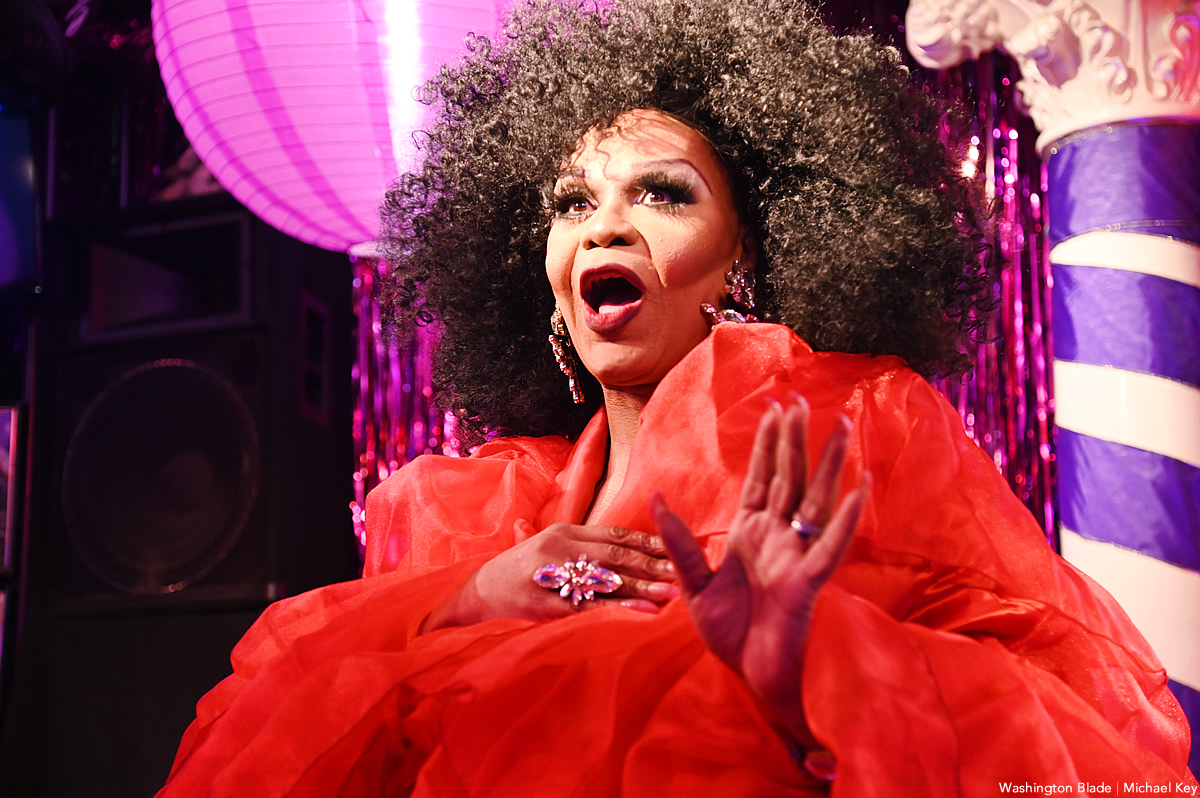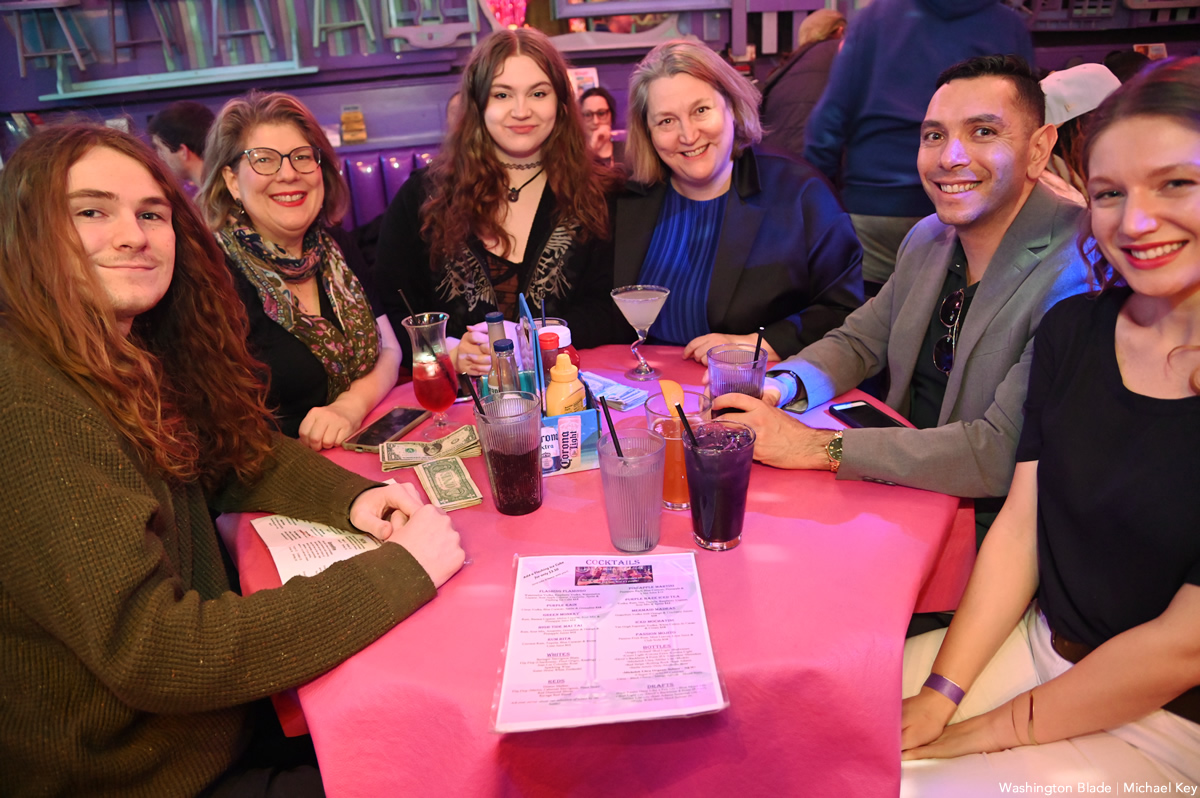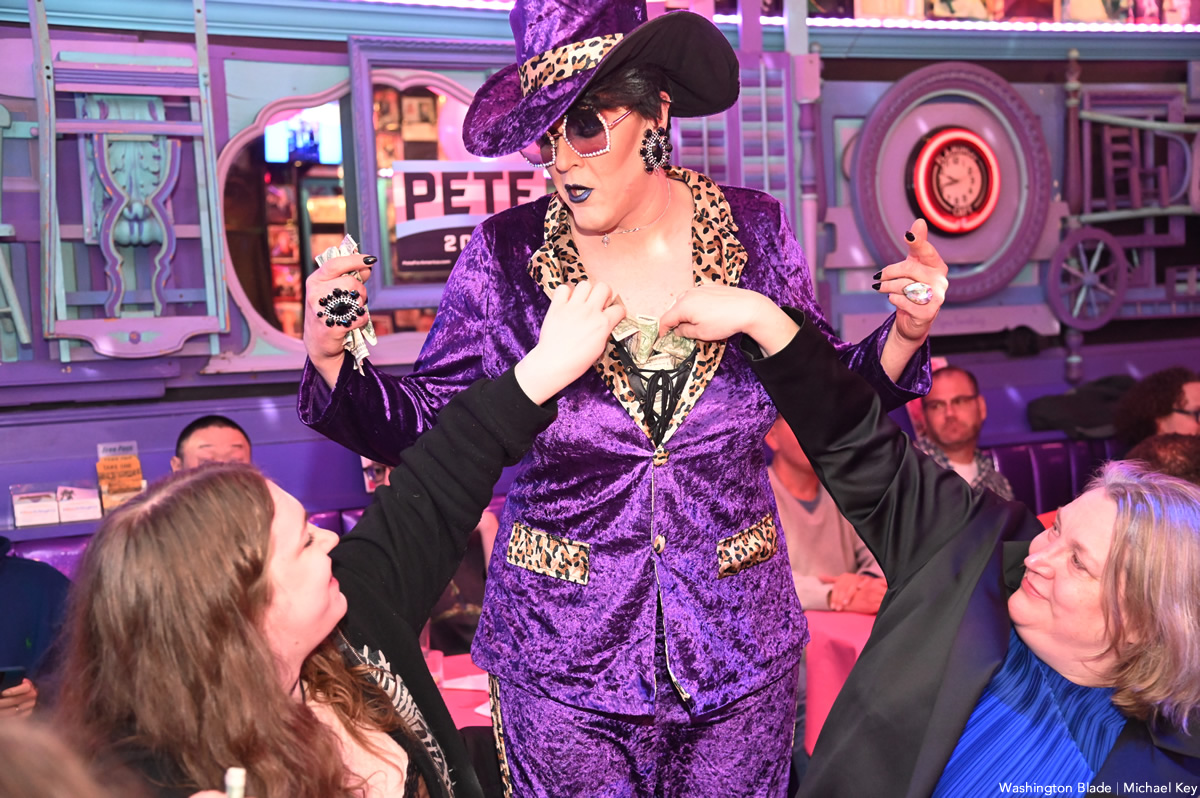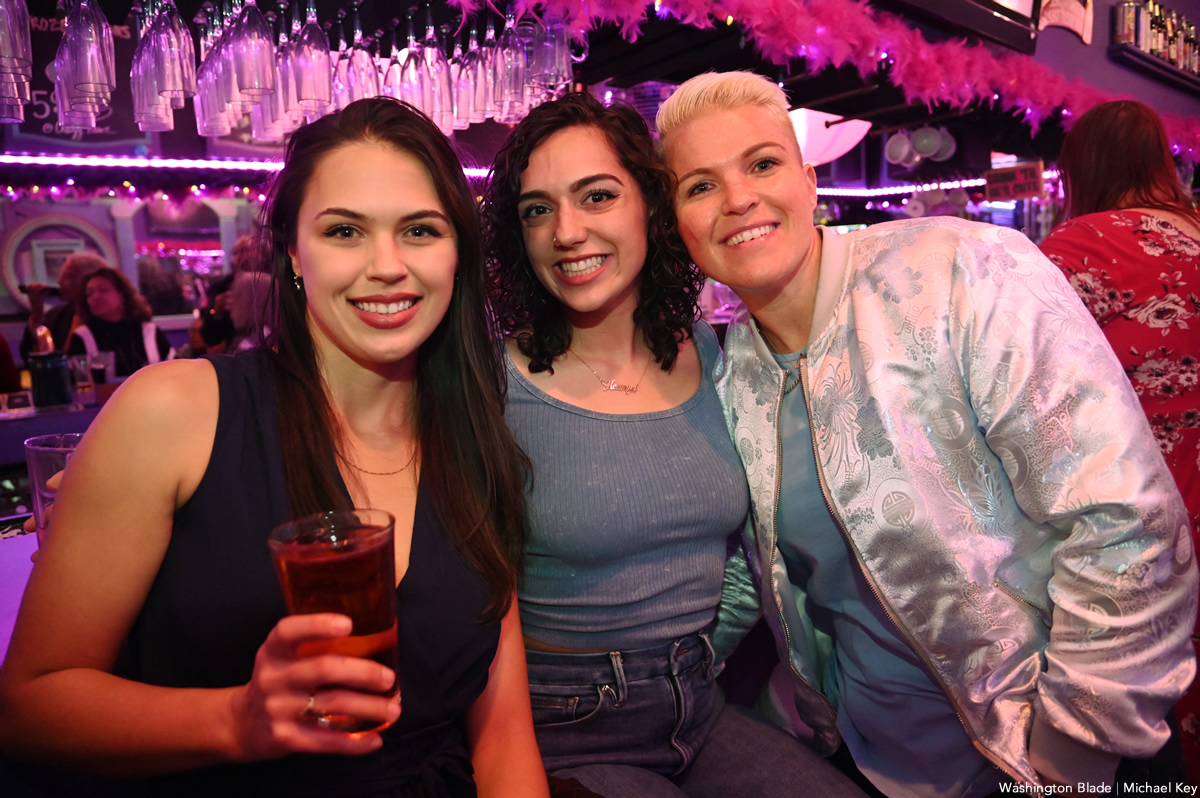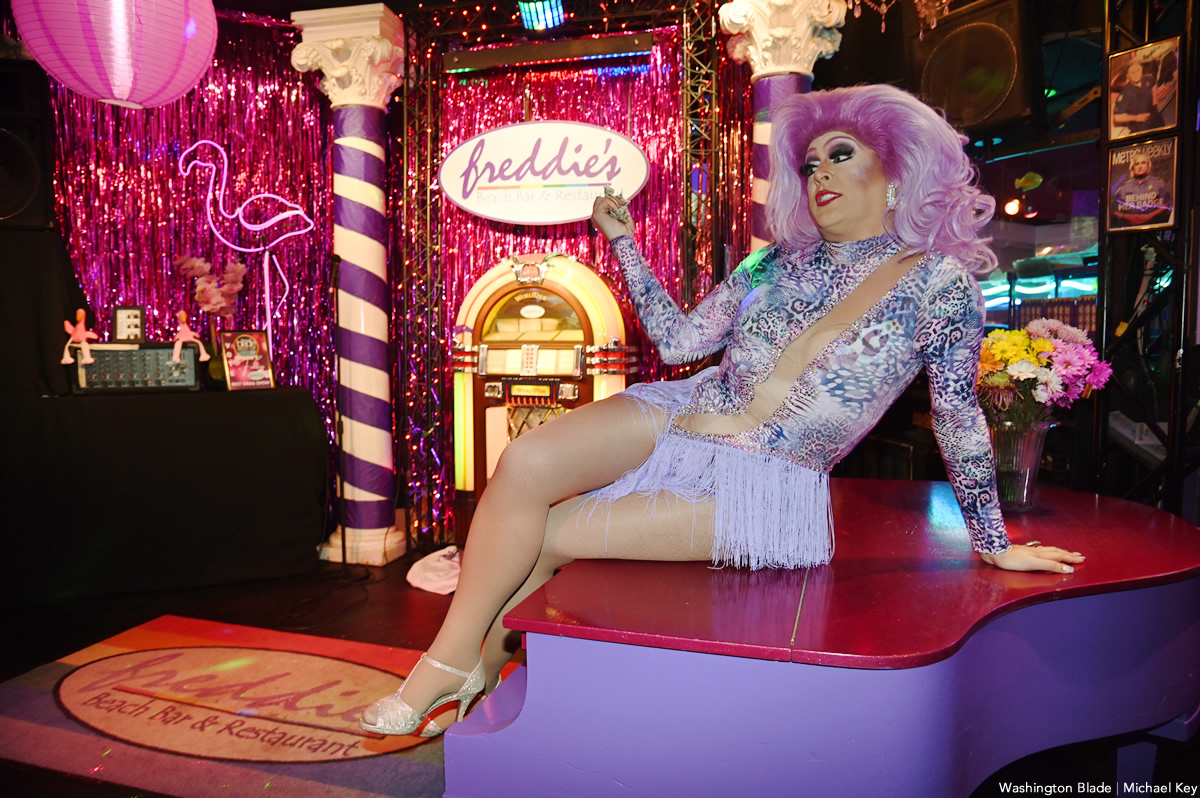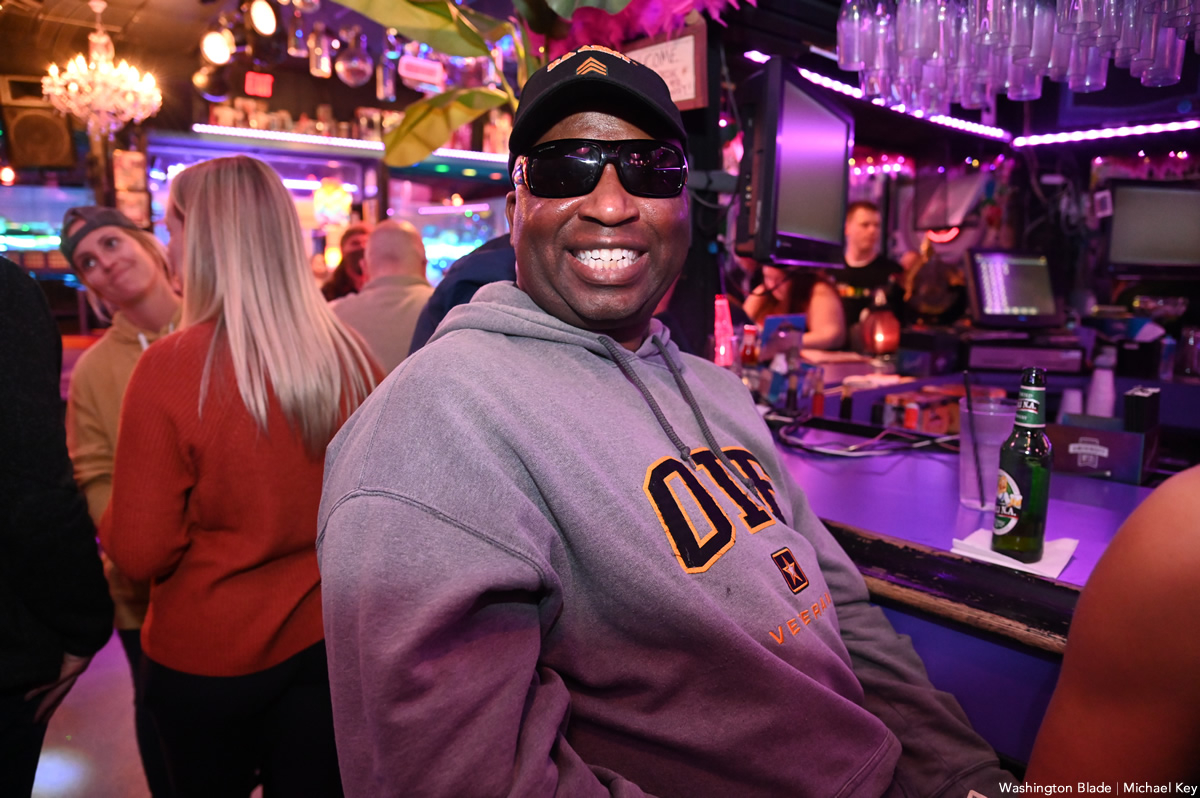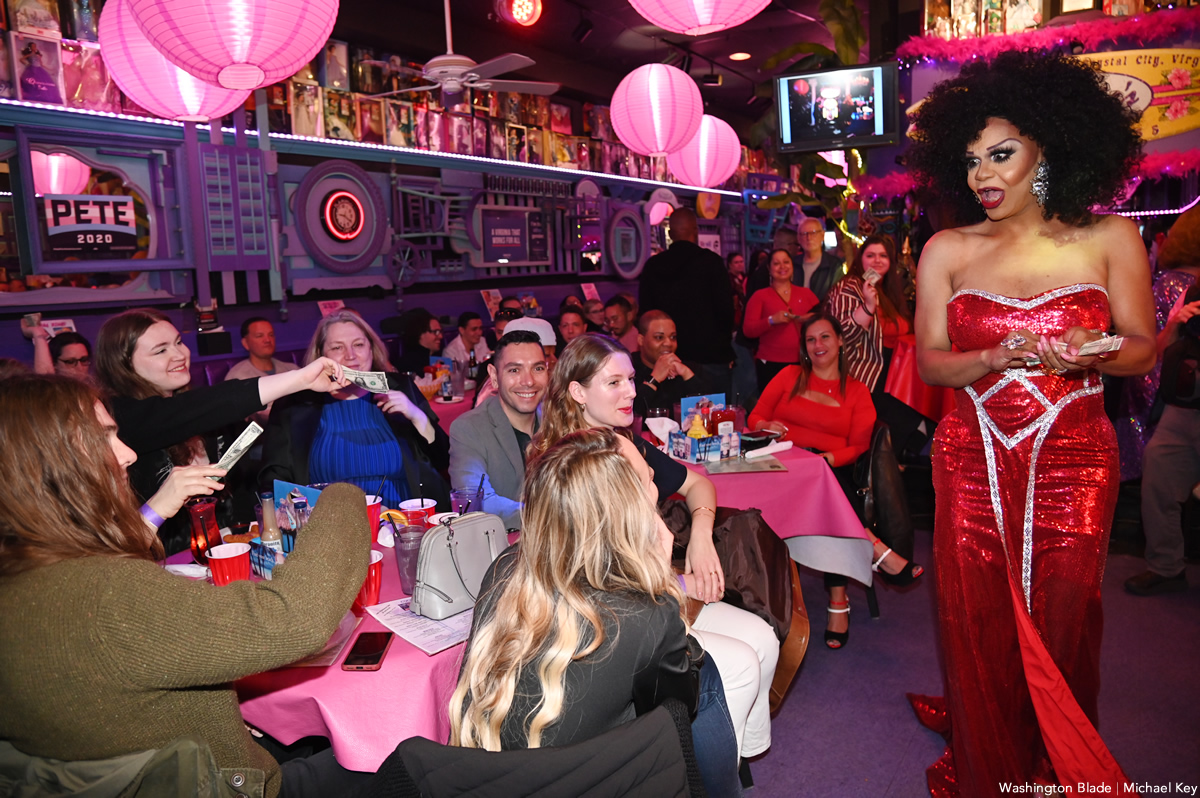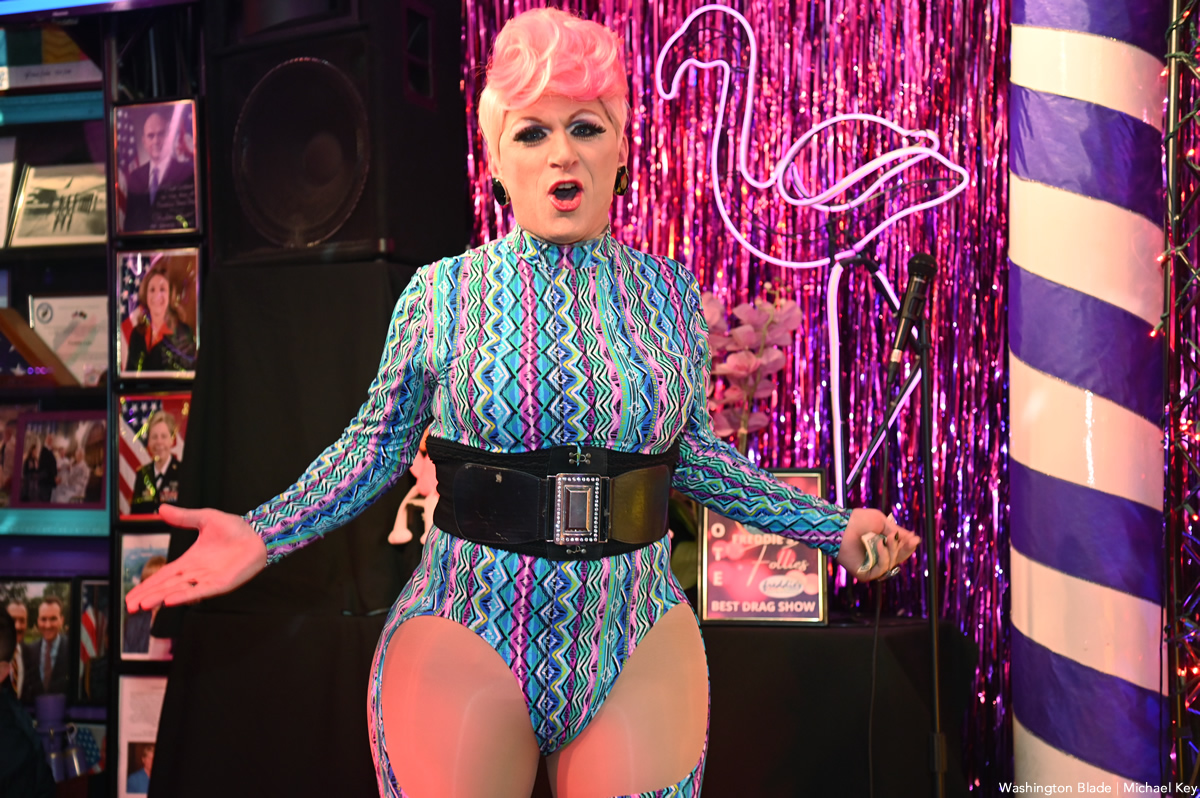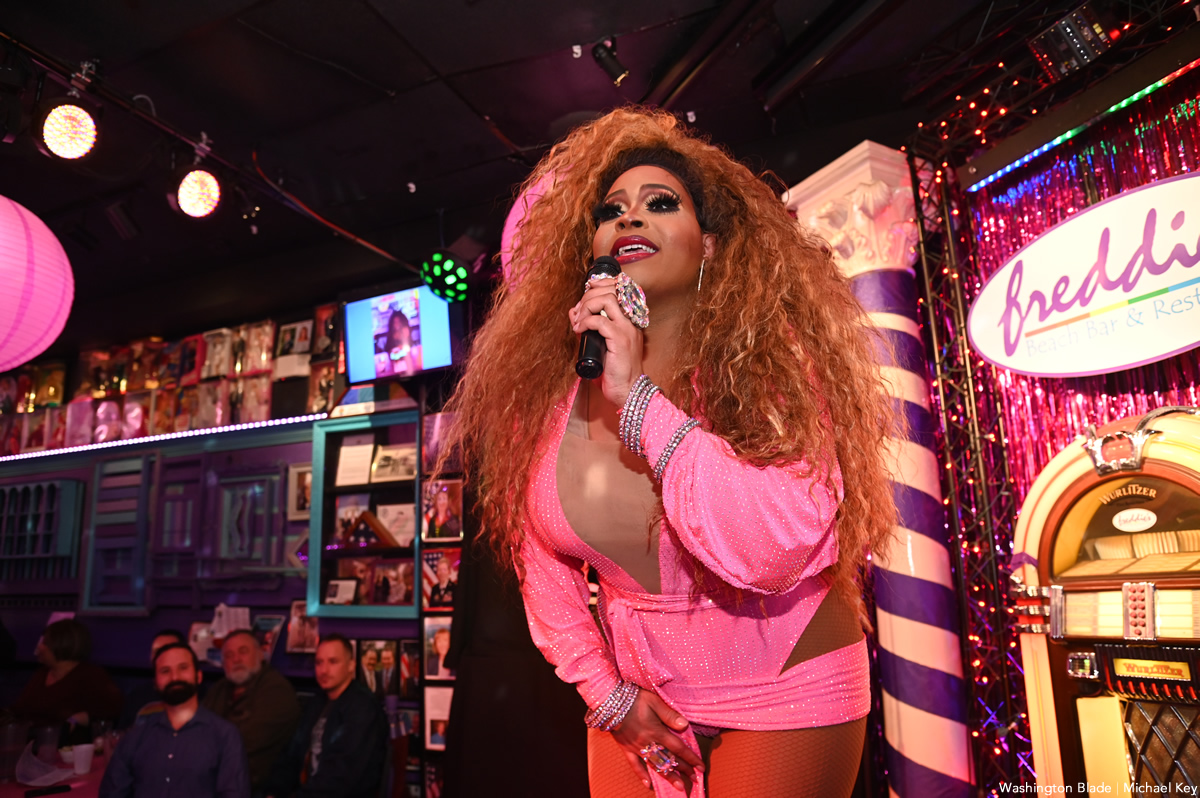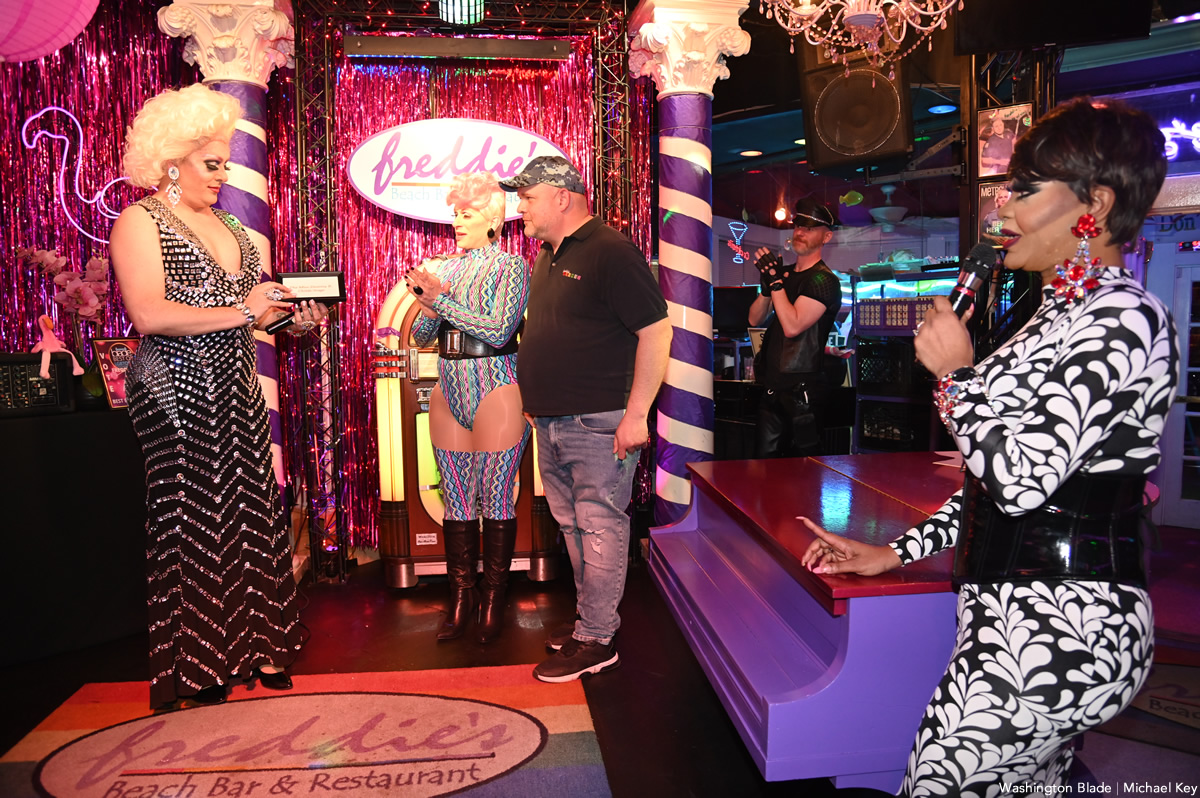 Covering Freddie's Follies 20th Anniversary for @WashBlade . @DestinyBChilds performing: pic.twitter.com/urpHgiMZ05

— Michael Patrick Key (@MichaelKeyWB) March 19, 2023
PHOTOS: The Little Gay Pub opening night
New LGBTQ venue opens in Logan Circle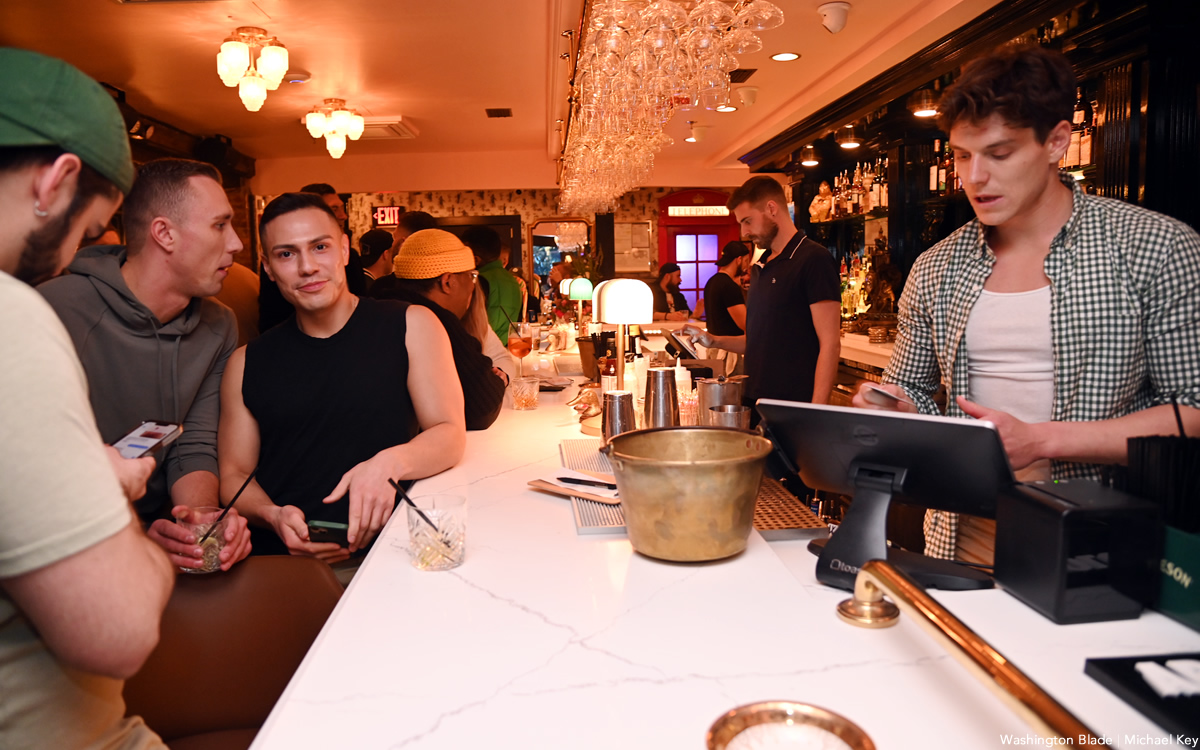 D.C.'s newest LGBTQ venue The Little Gay Pub (1100 P Street, N.W.) had a soft opening on Friday, March 17.
(Washington Blade photos by Michael Key)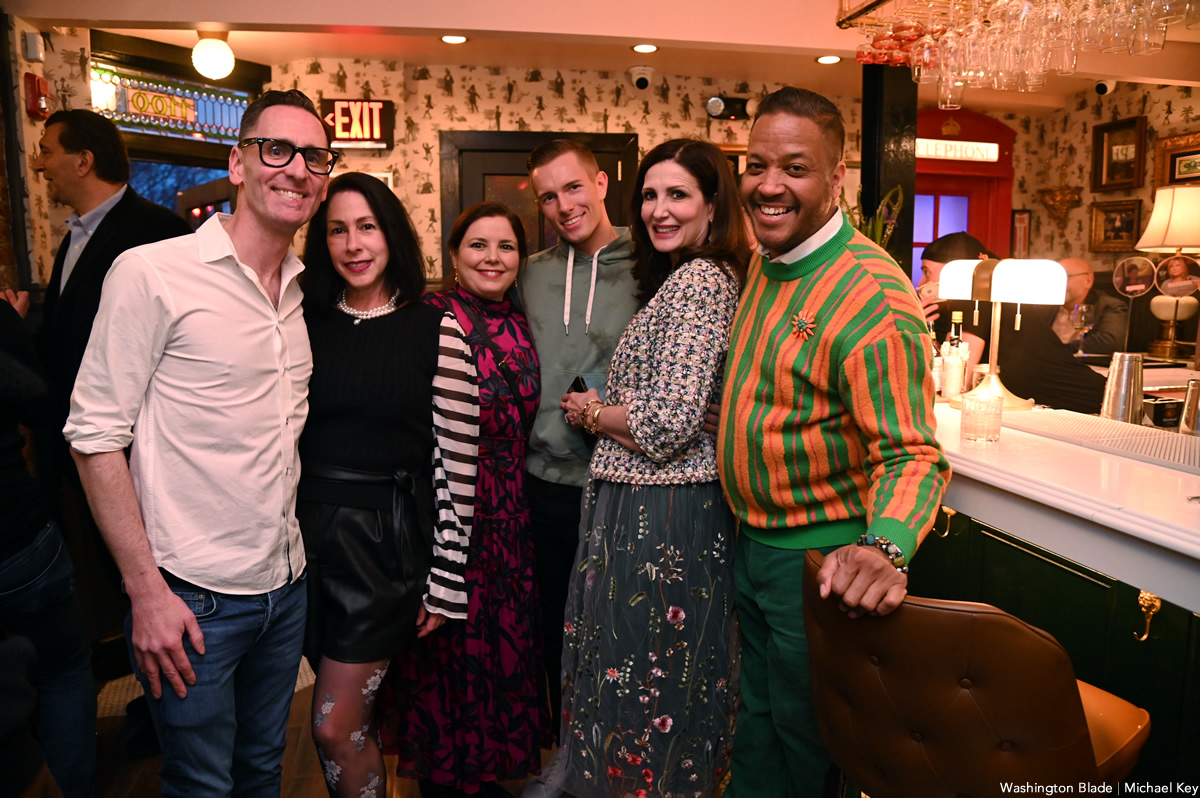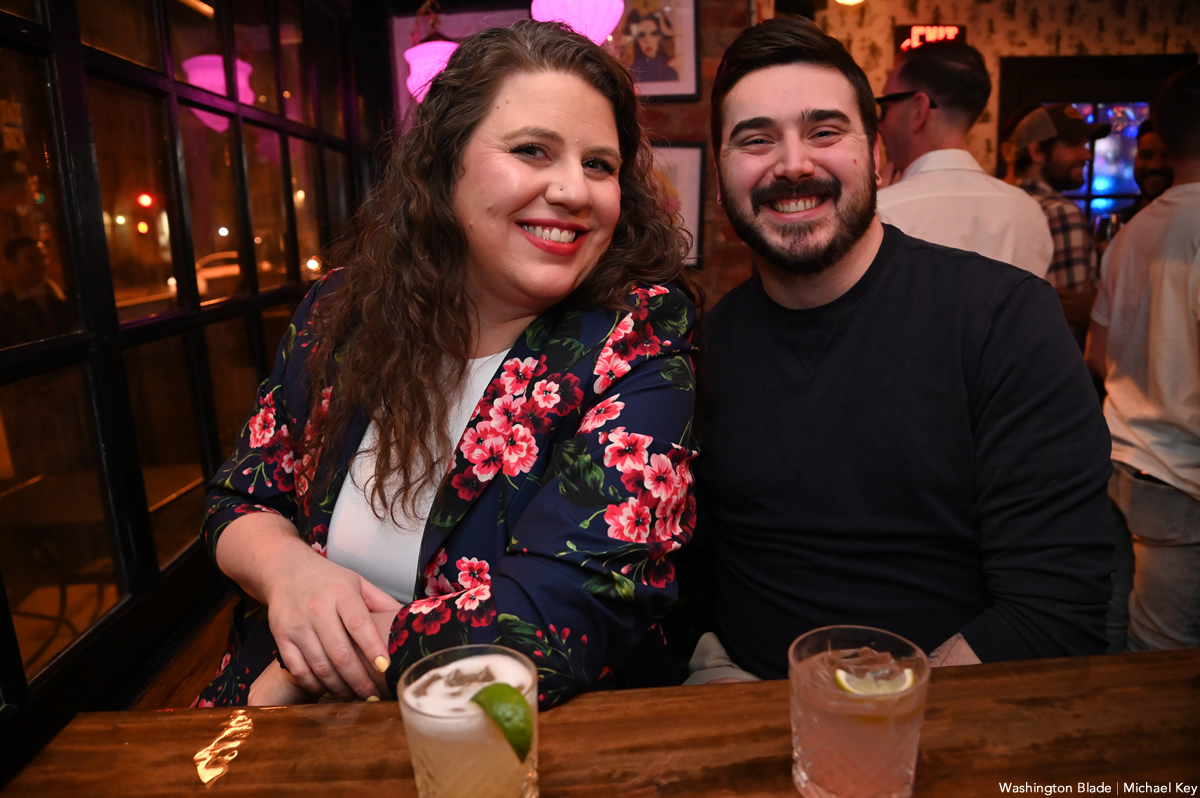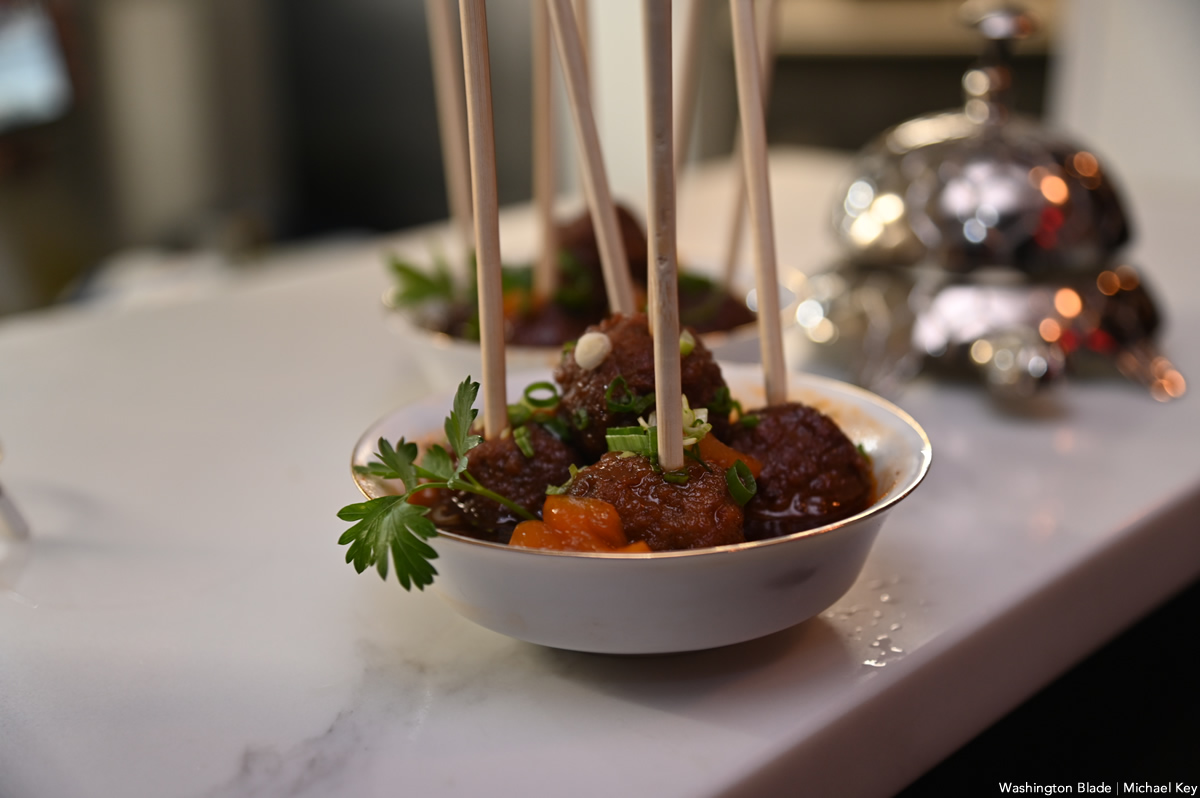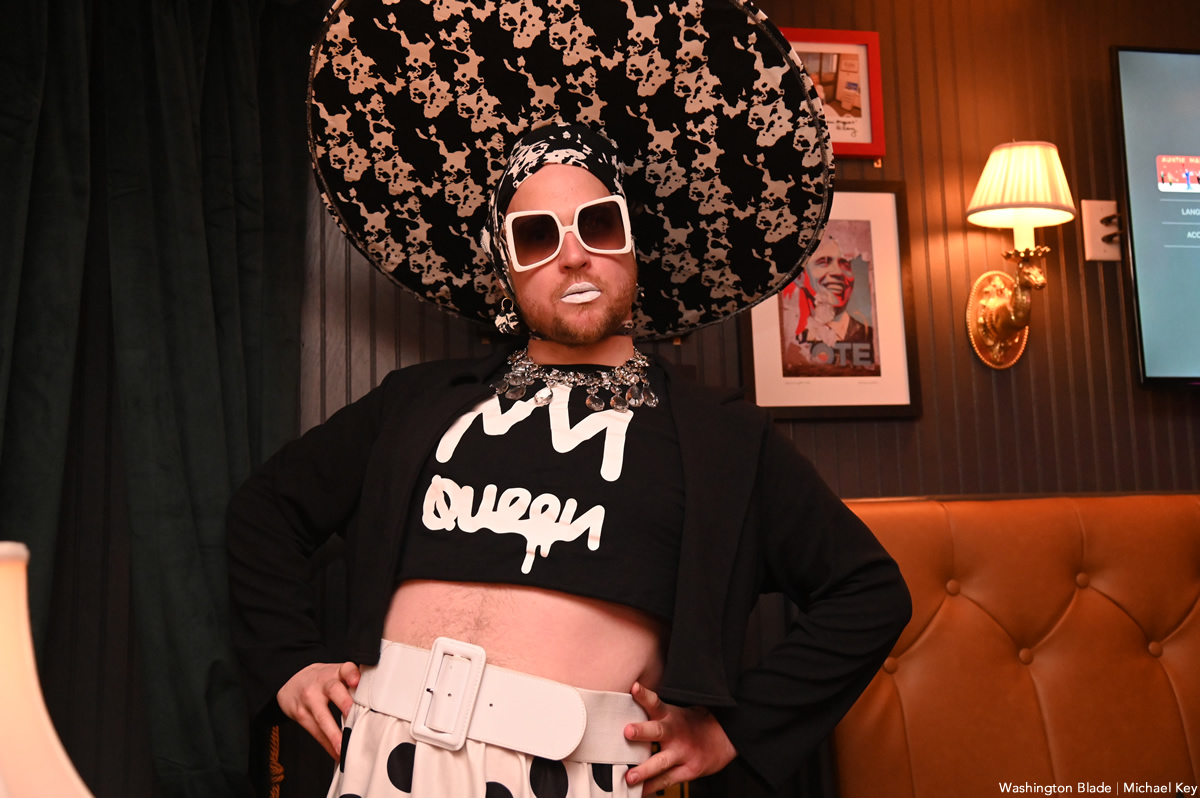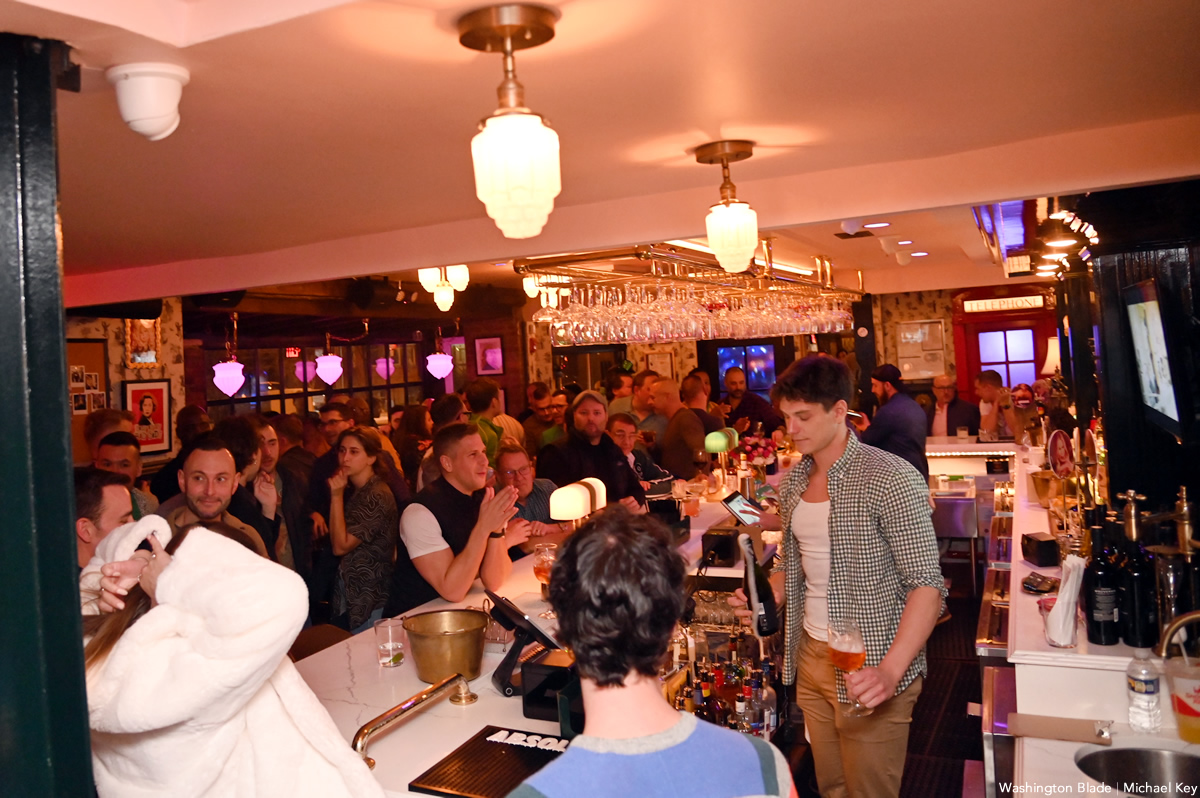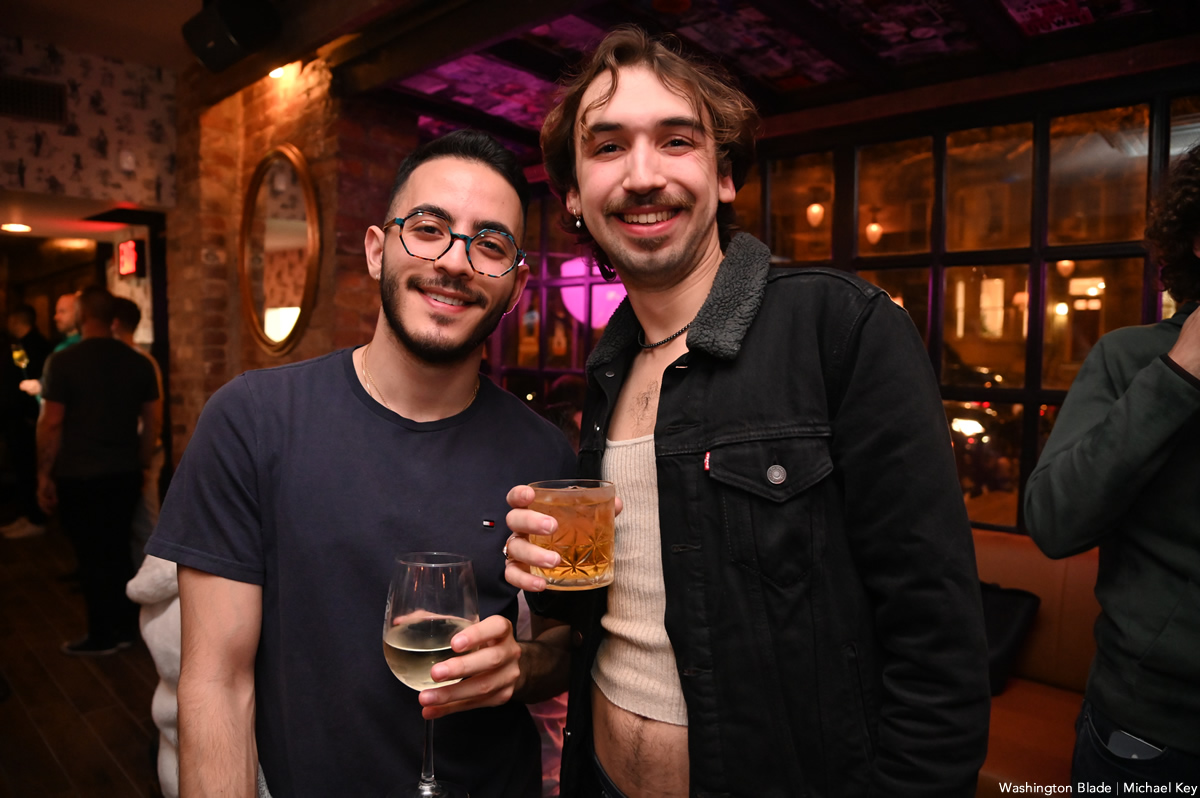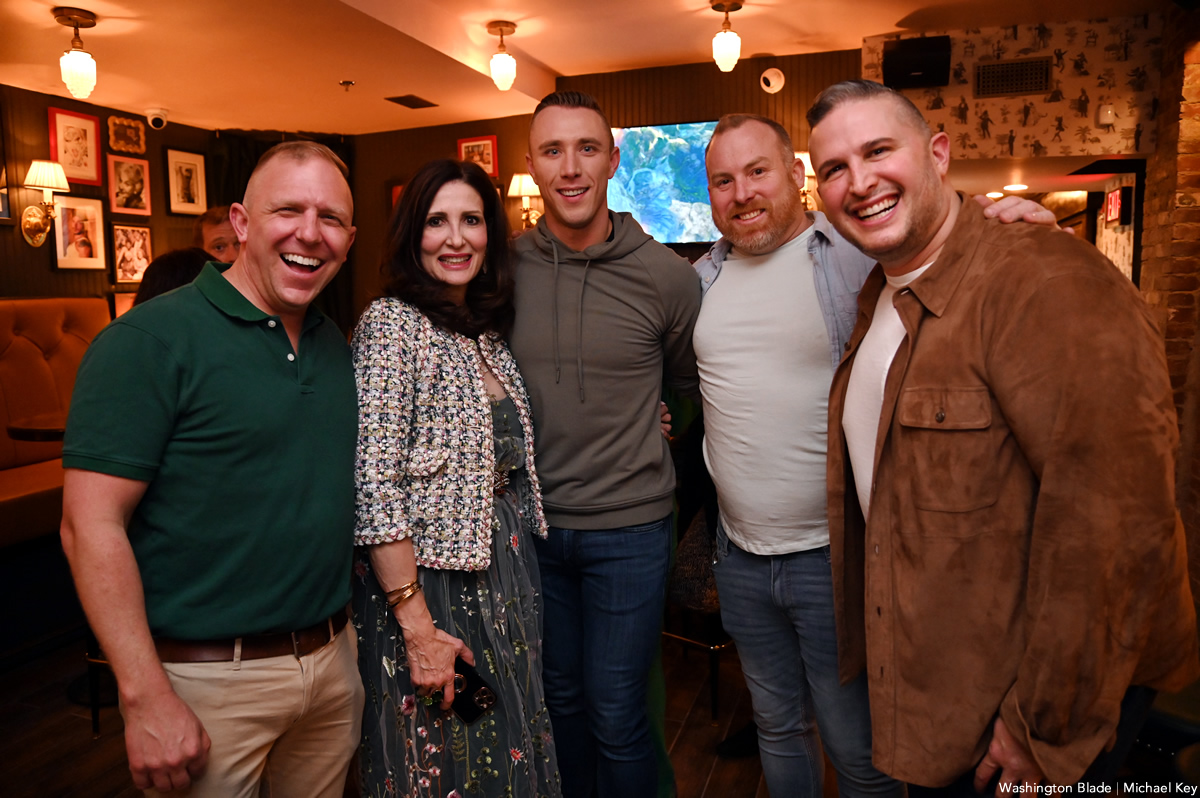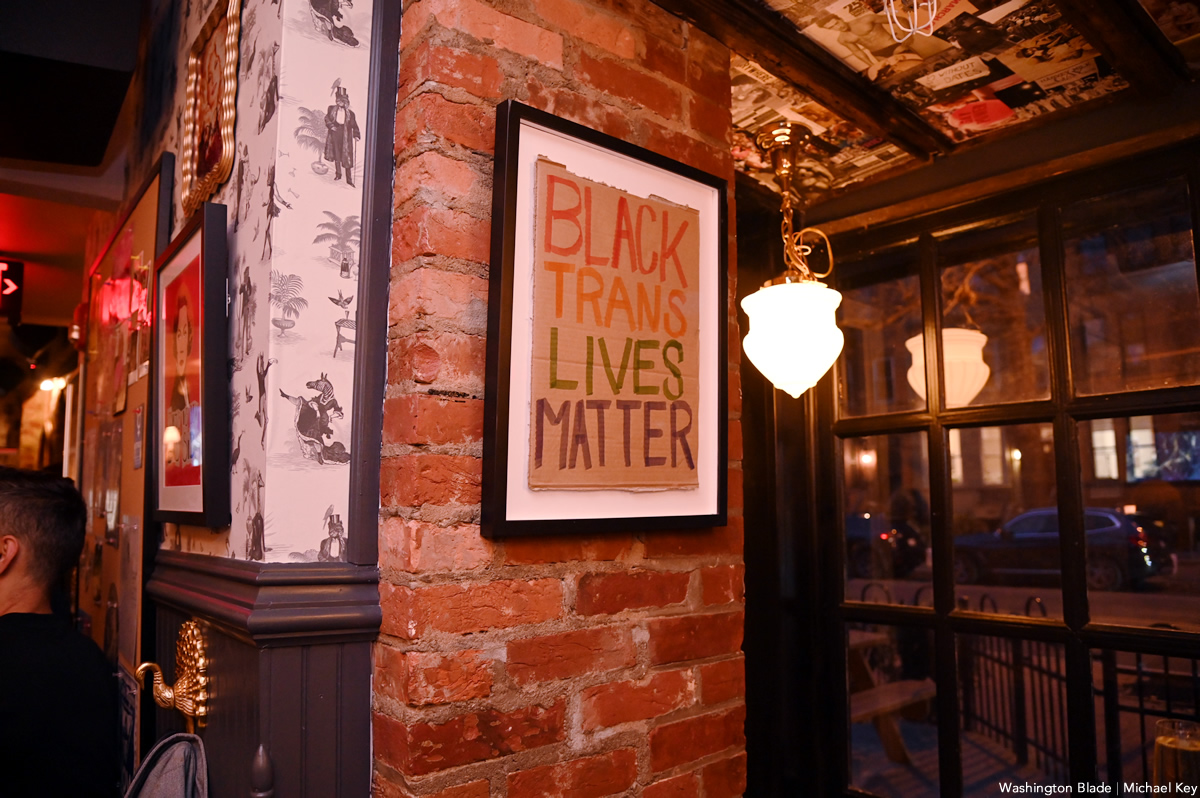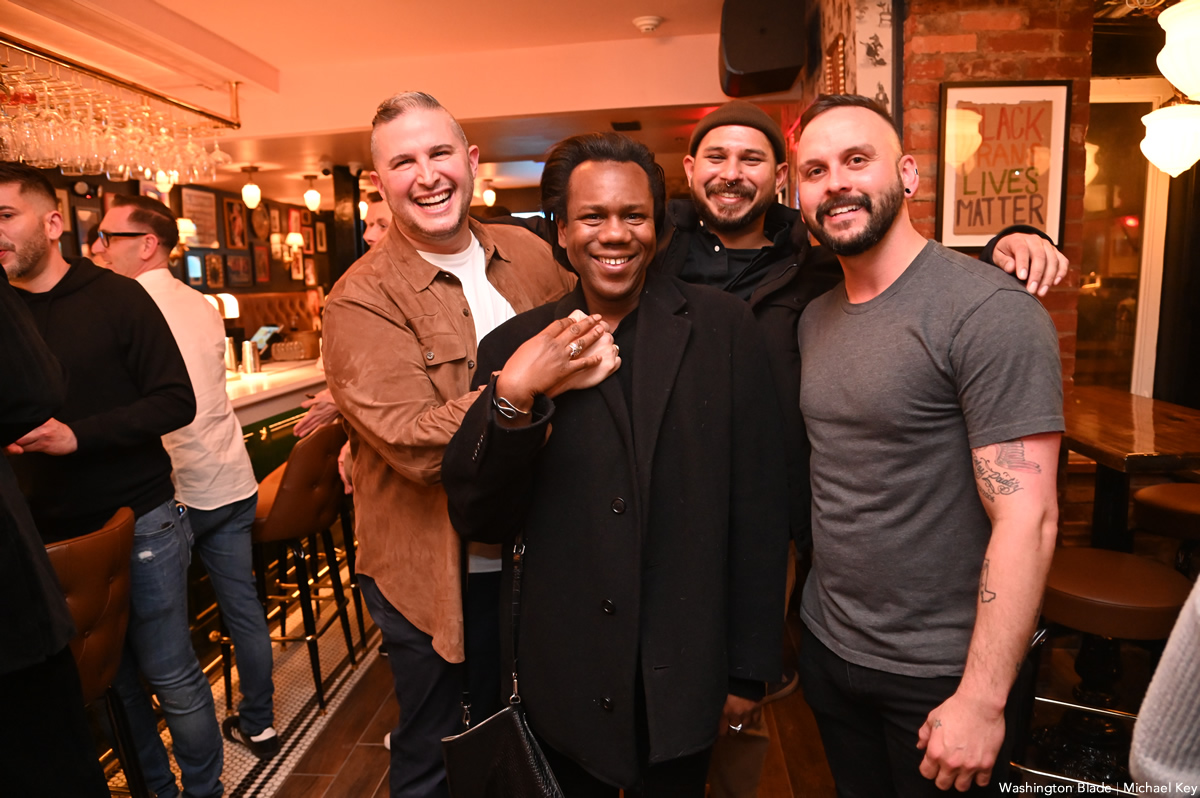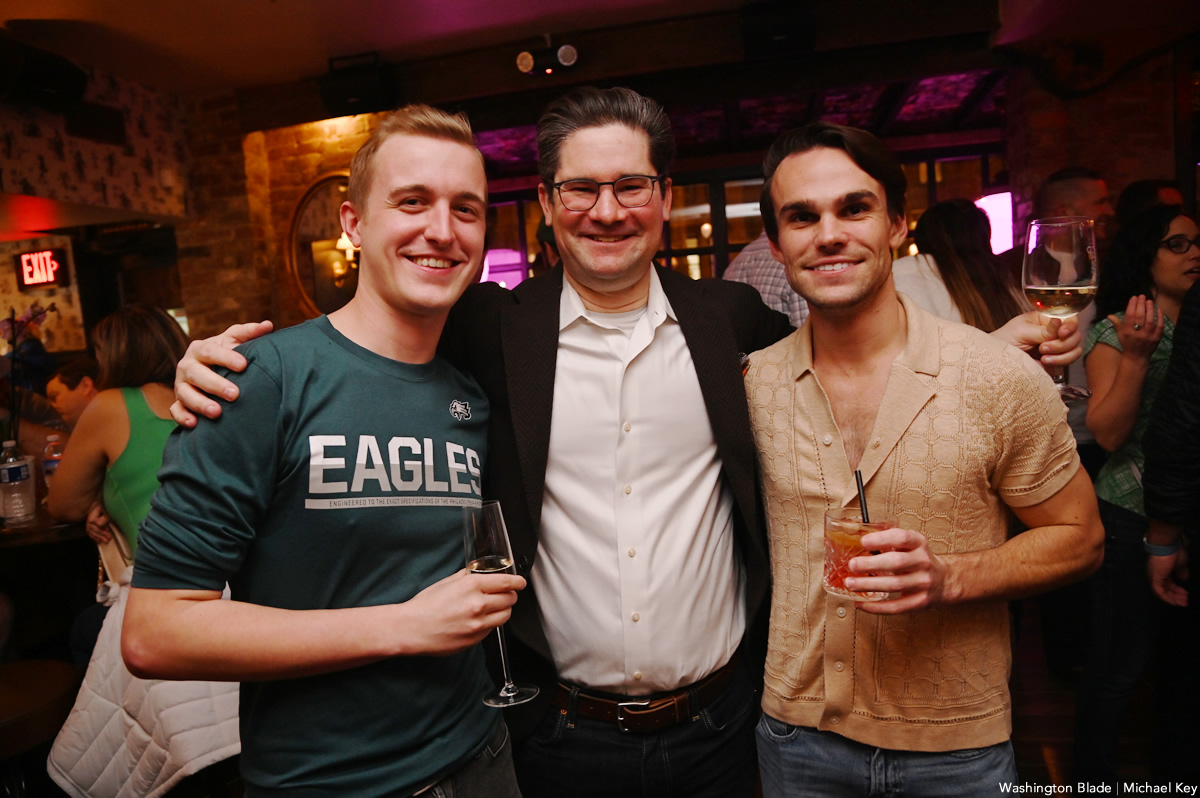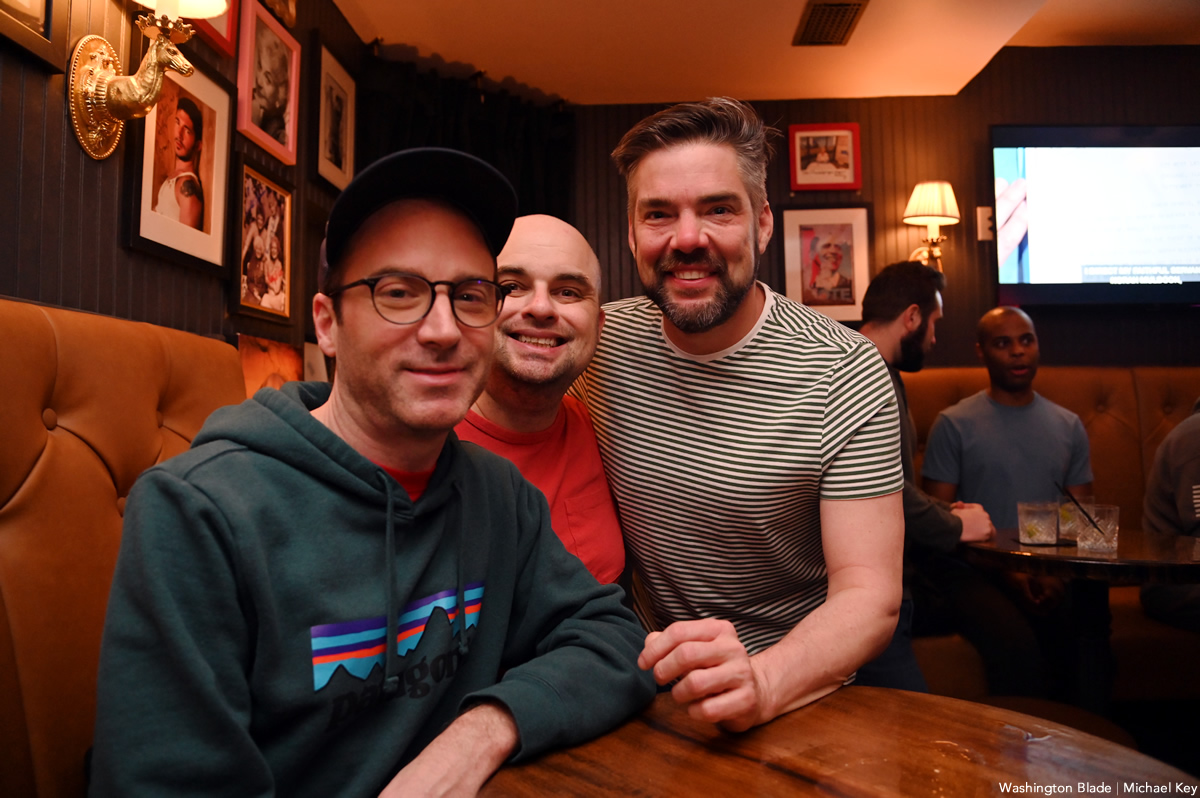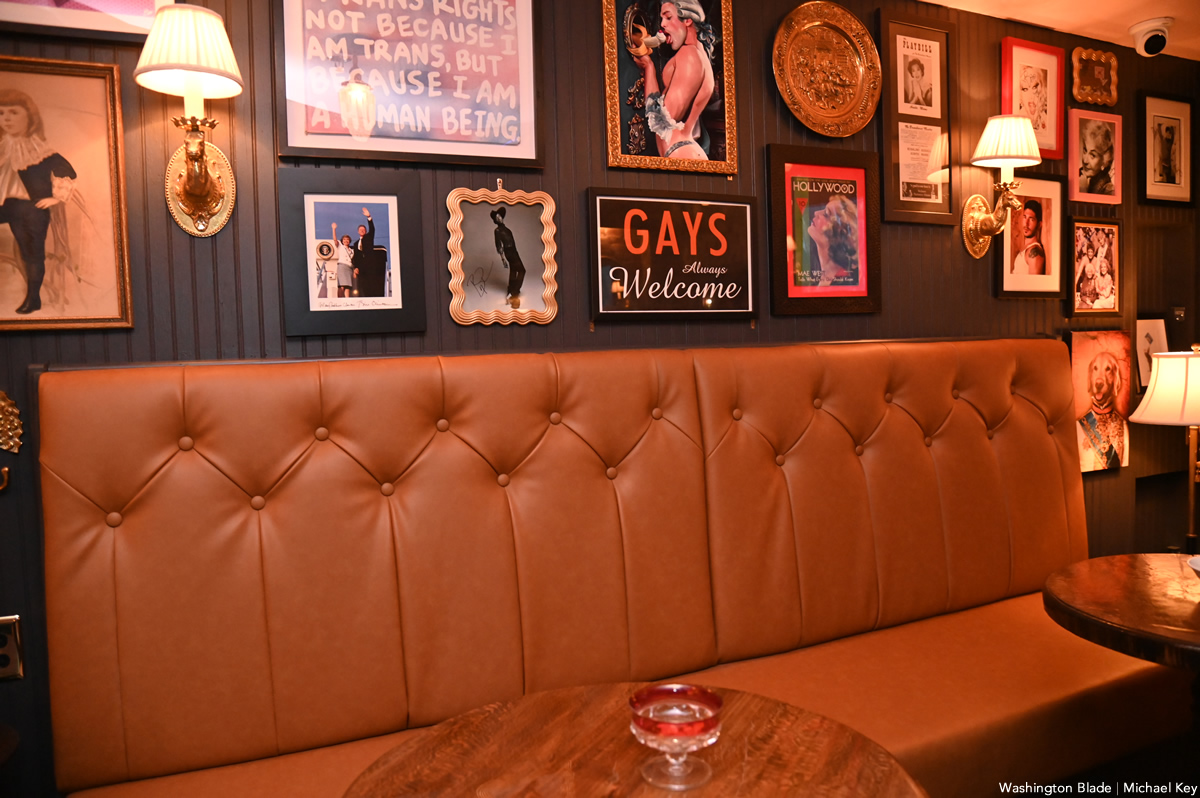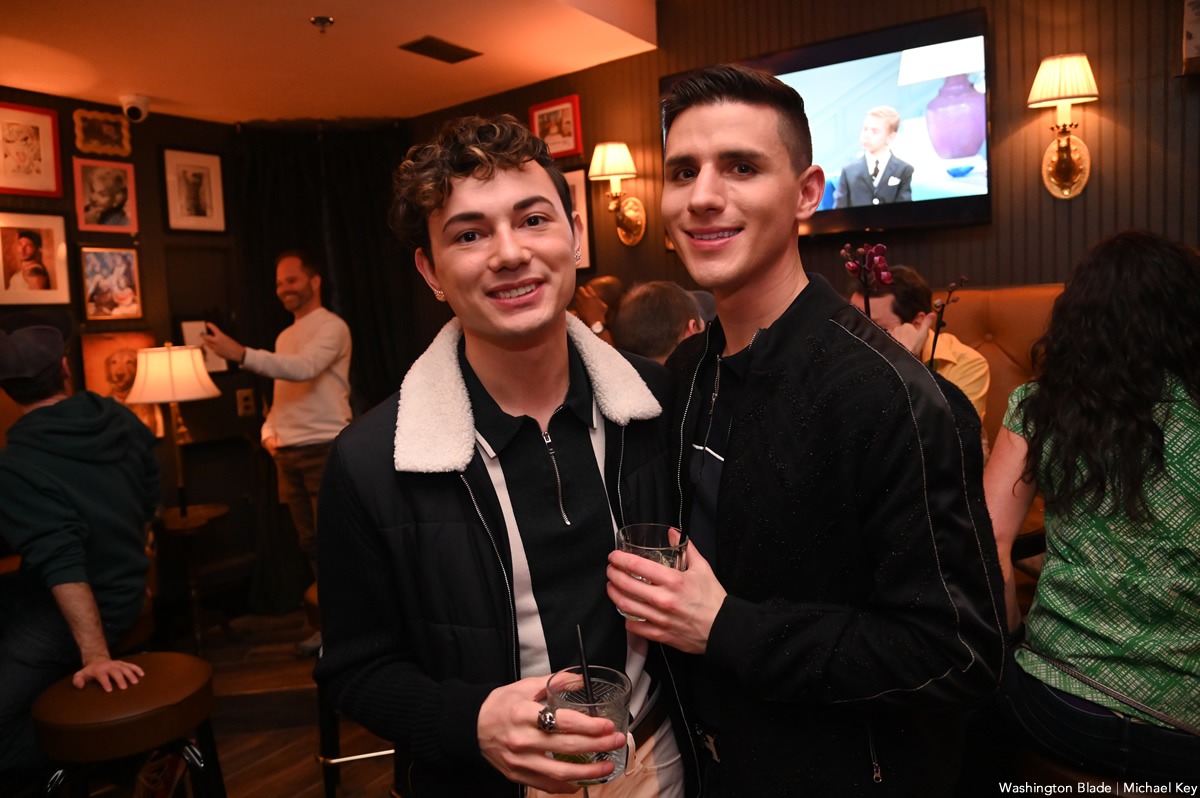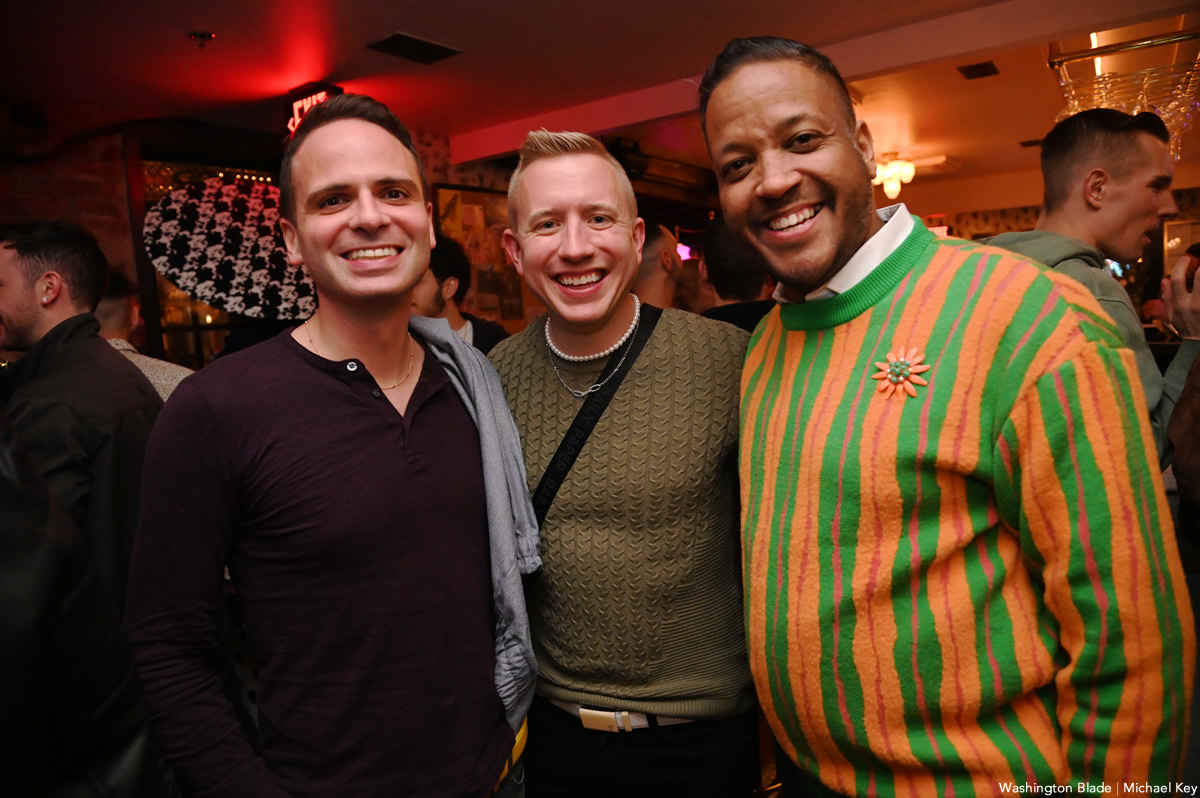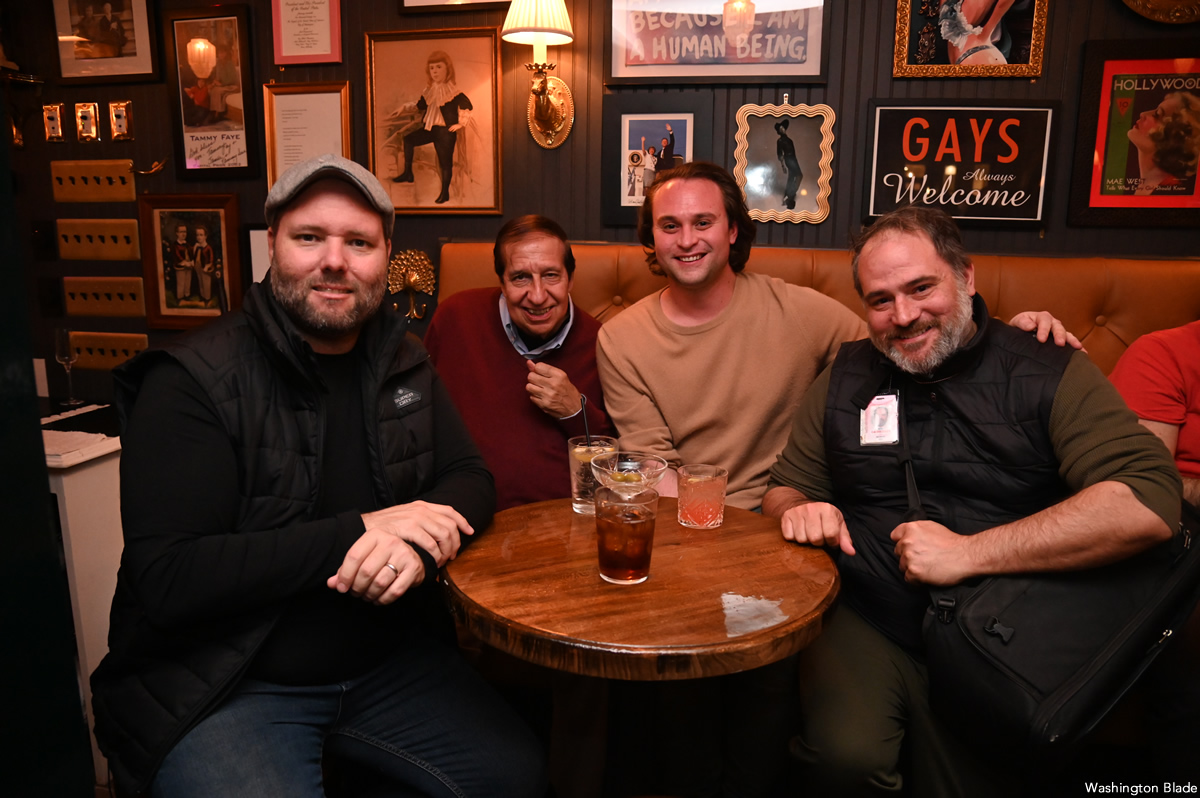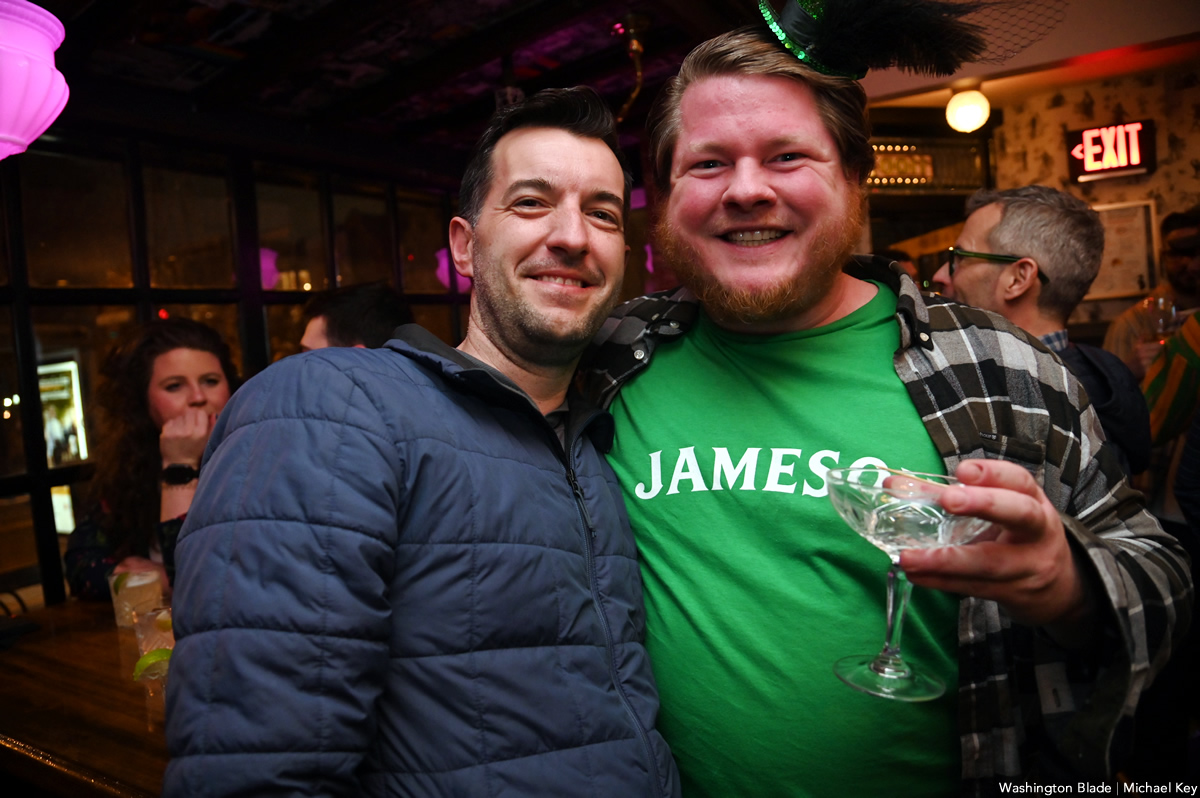 Covering the opening of The Little Gay Pub in Logan Circle for @WashBlade pic.twitter.com/hrAbvbW2C3

— Michael Patrick Key (@MichaelKeyWB) March 18, 2023
PHOTOS: Pride Reveal
'Peace, Love, Revolution' announced as this year's theme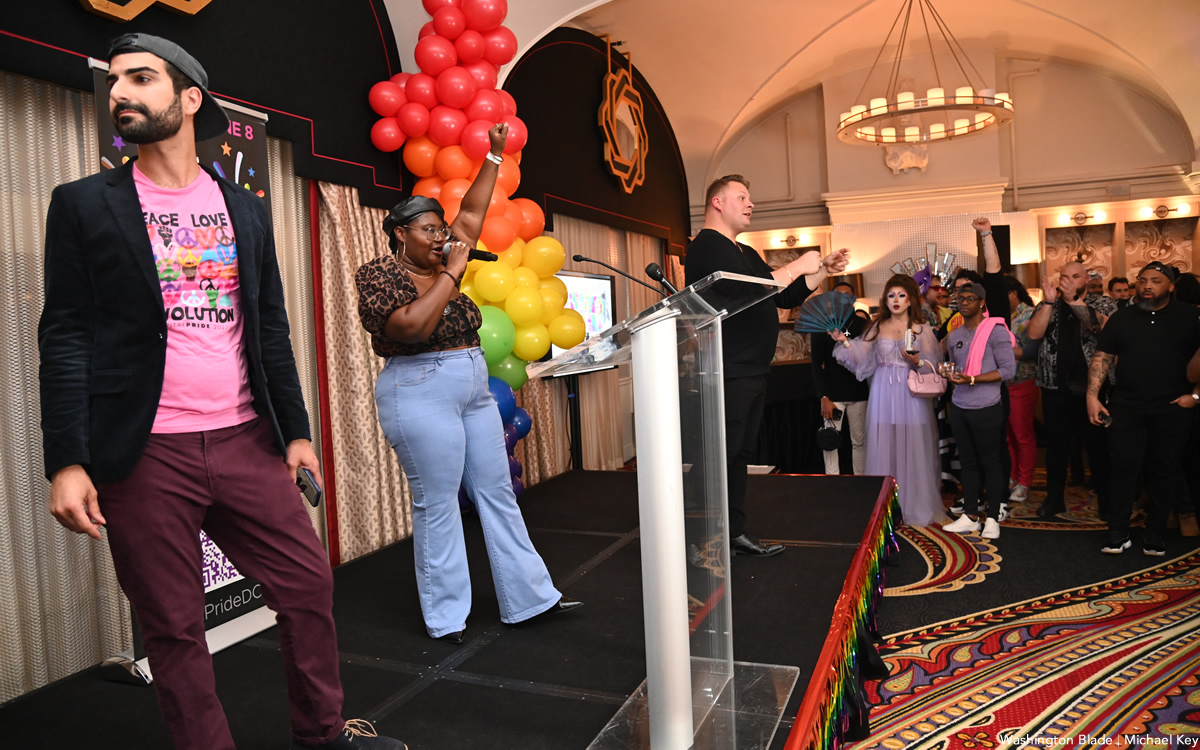 The Capital Pride Alliance held its annual Pride Reveal party at Hotel Monaco on Thursday, March 16. Following a performance by drag artist Shi-Queeta Lee, members of the board of the Capital Pride Alliance announced "Peace, Love, Revolution" as the theme for Pride 2023 in D.C.
(Washington Blade photos by Michael Key)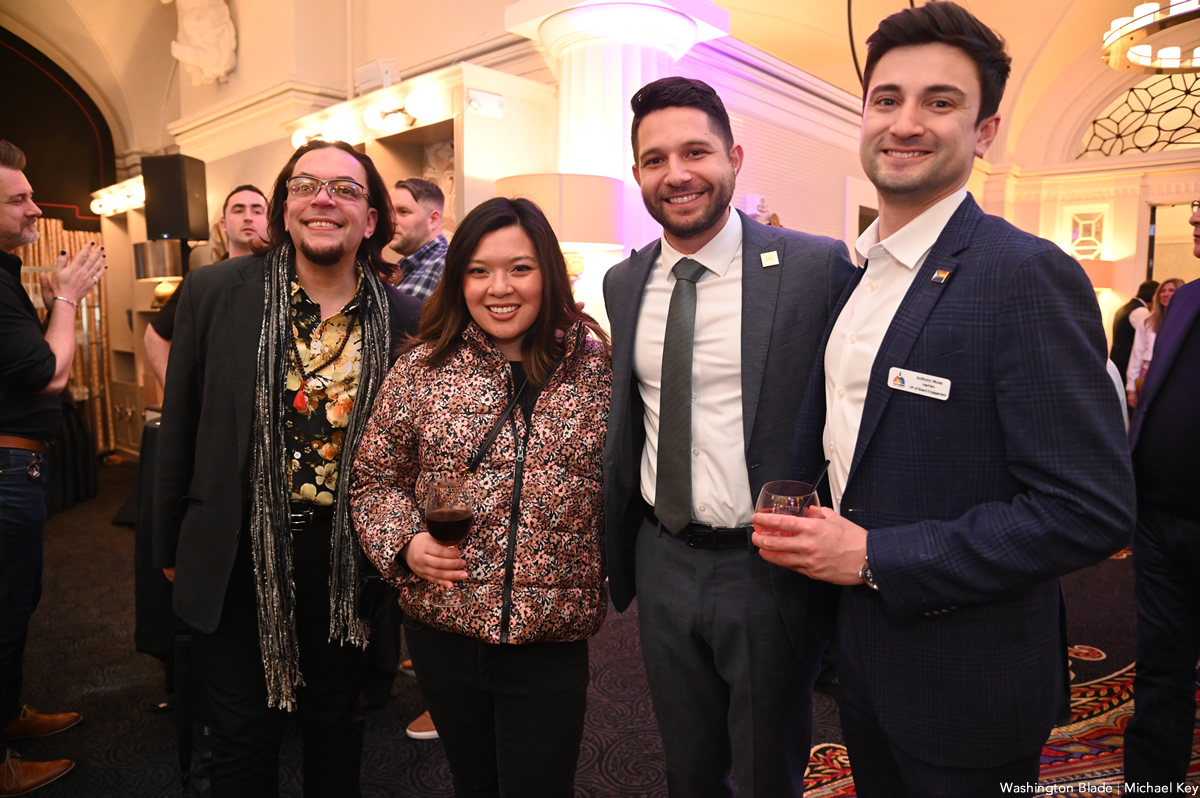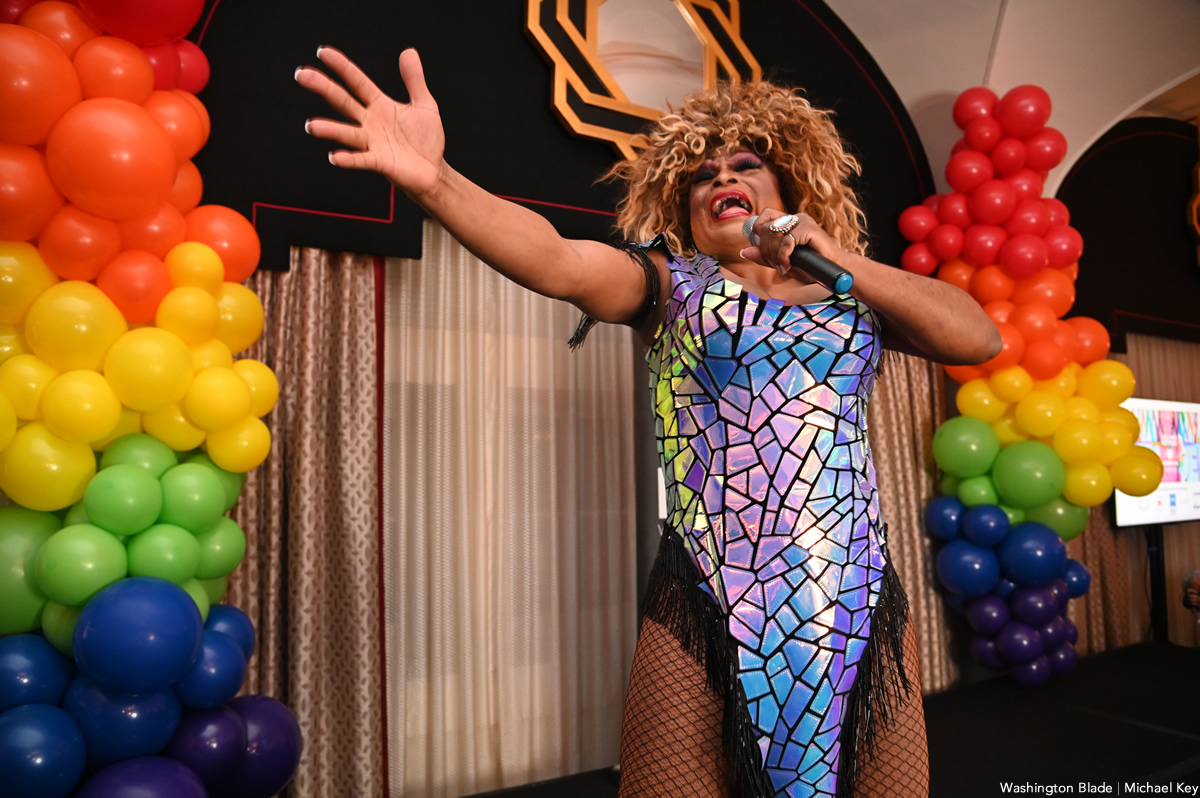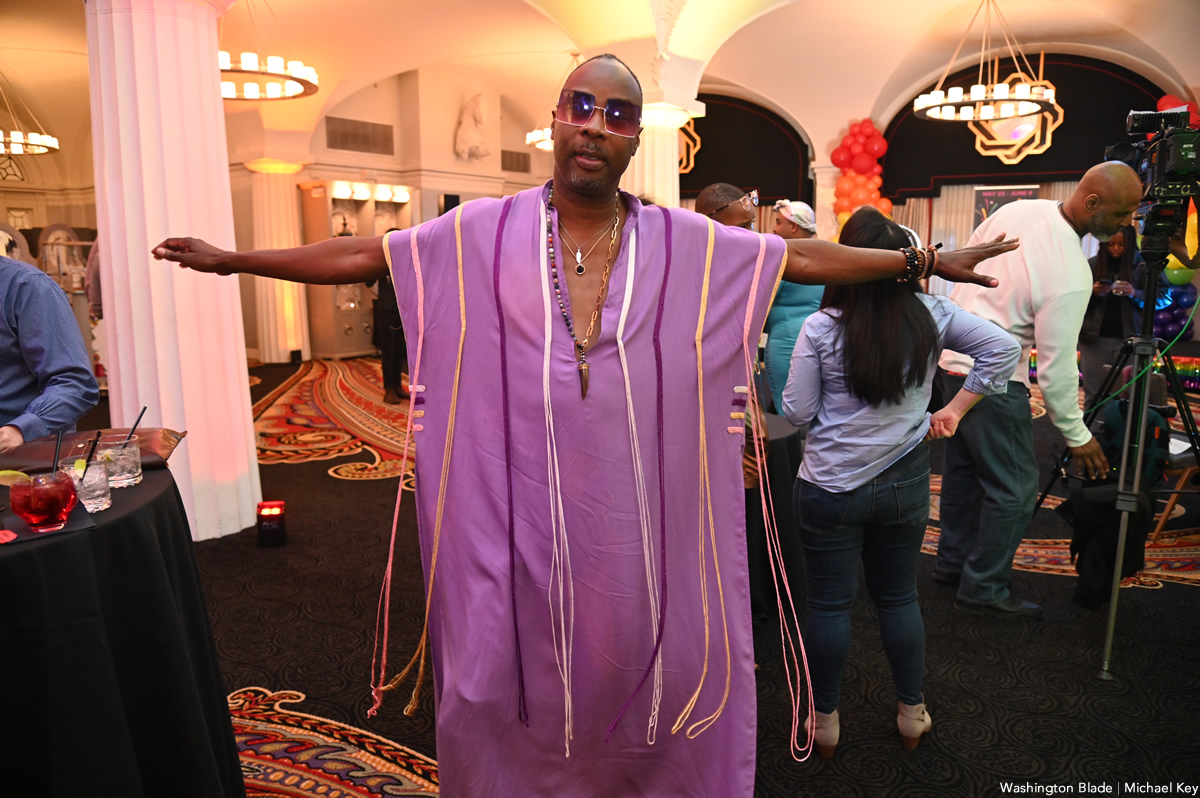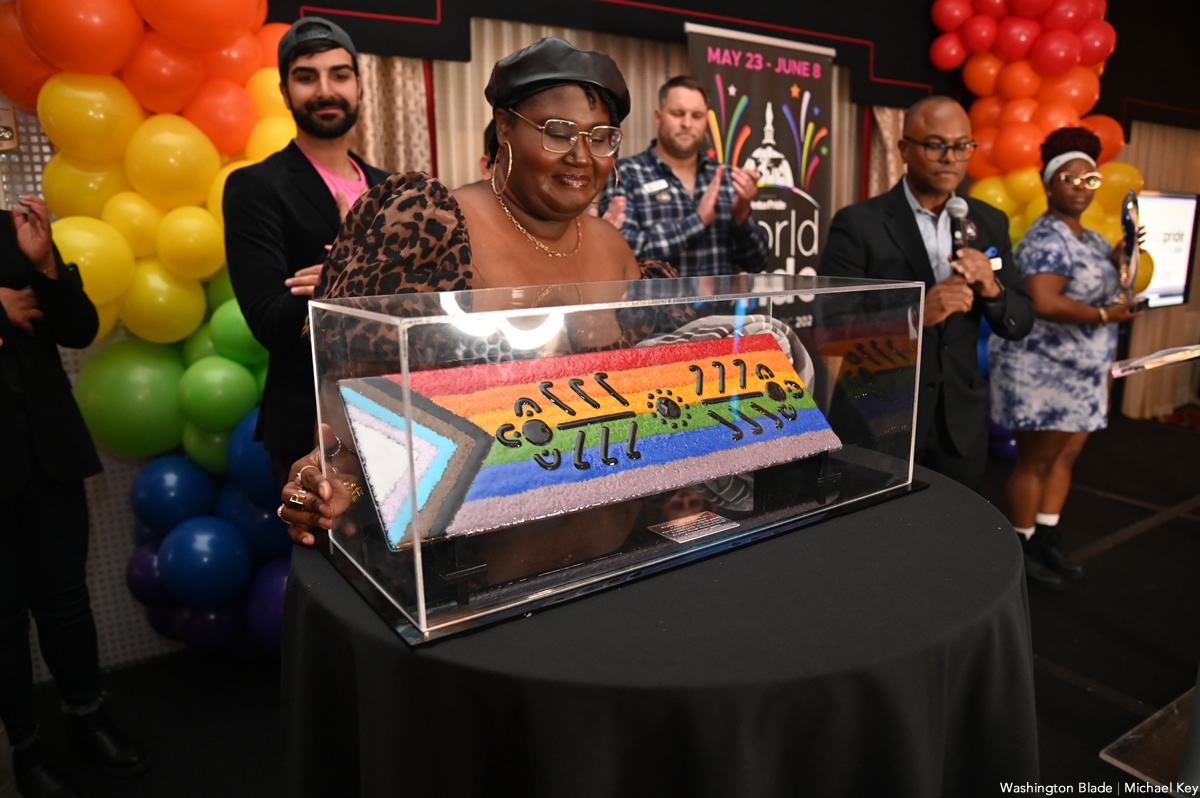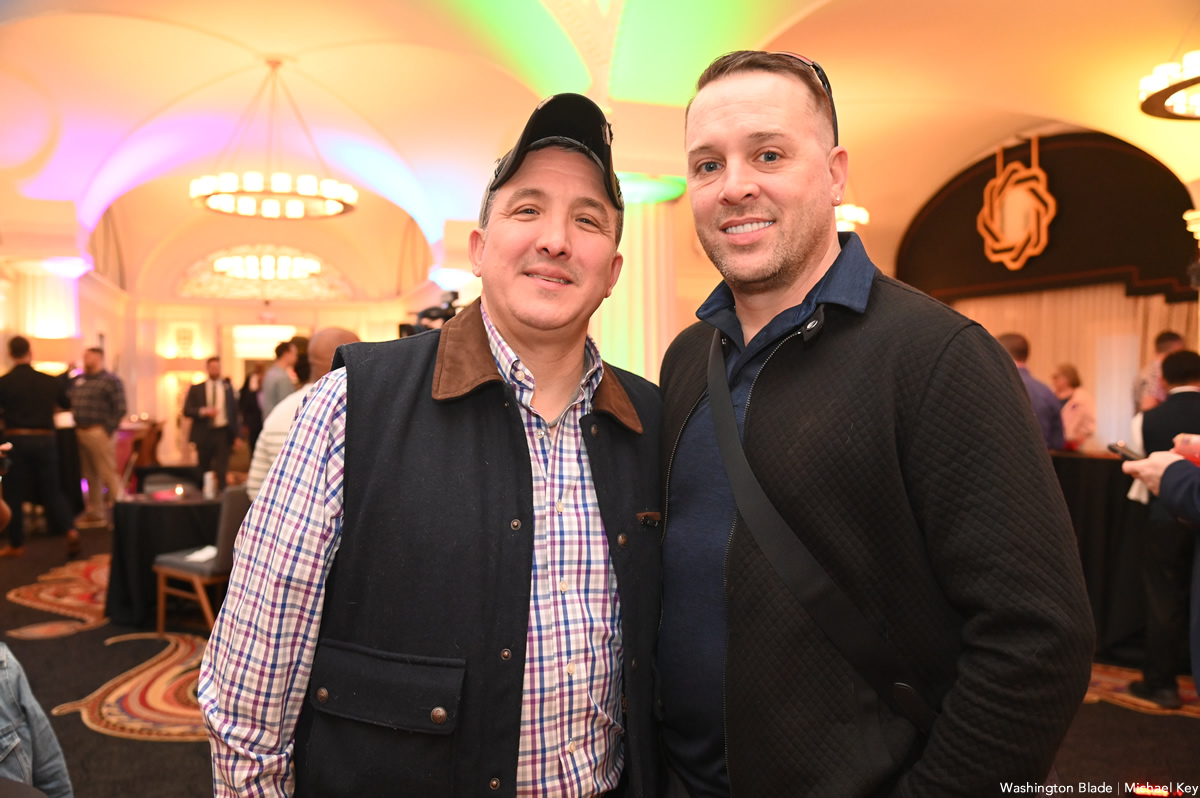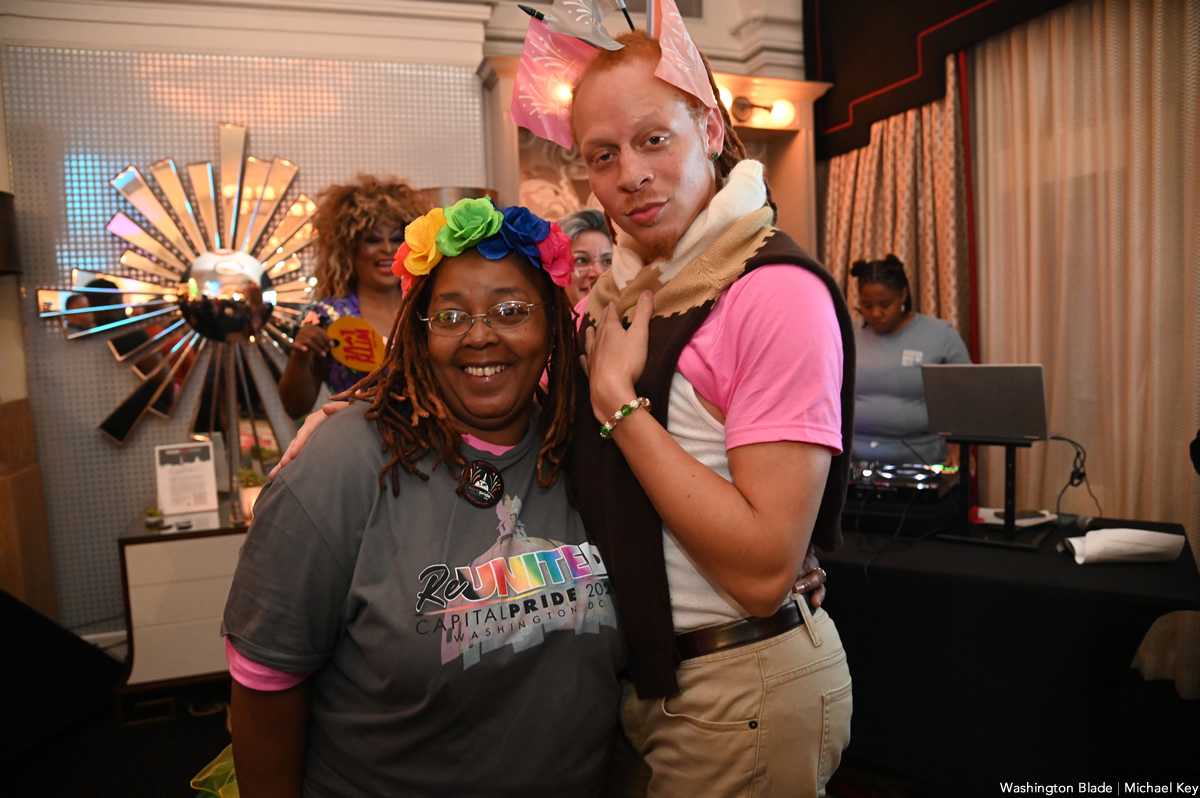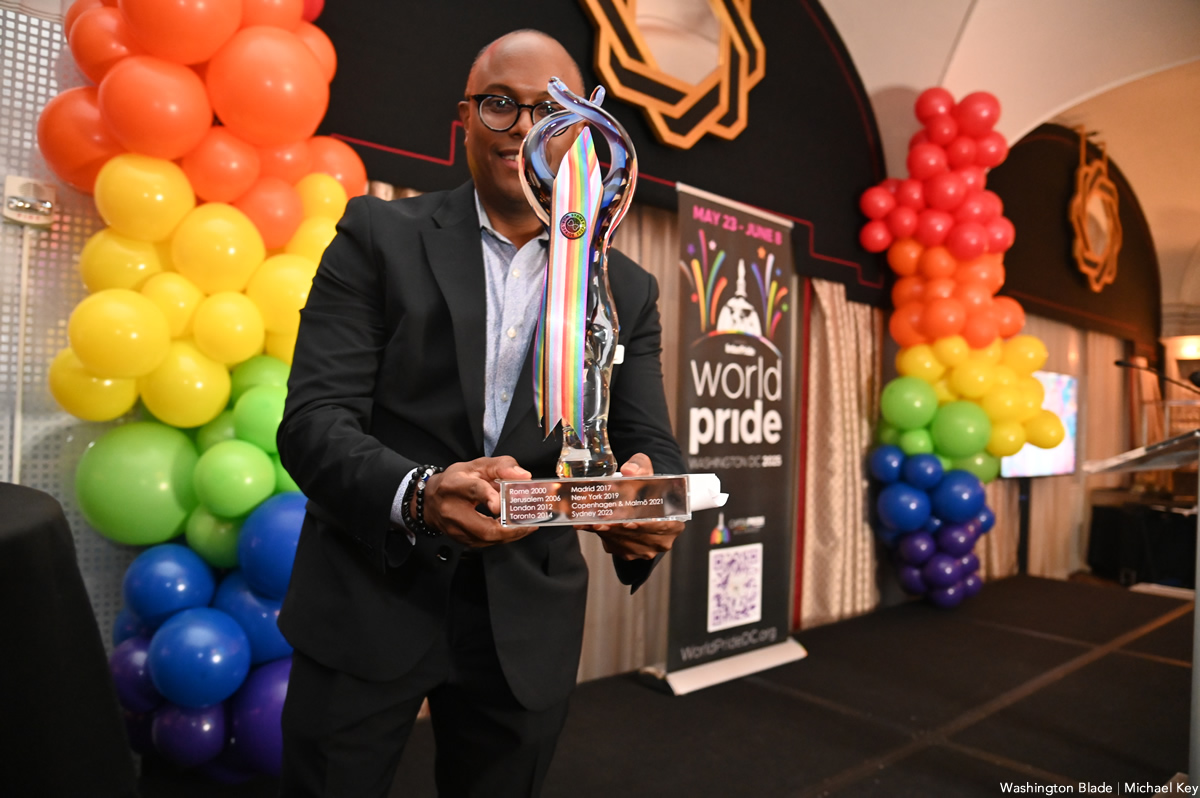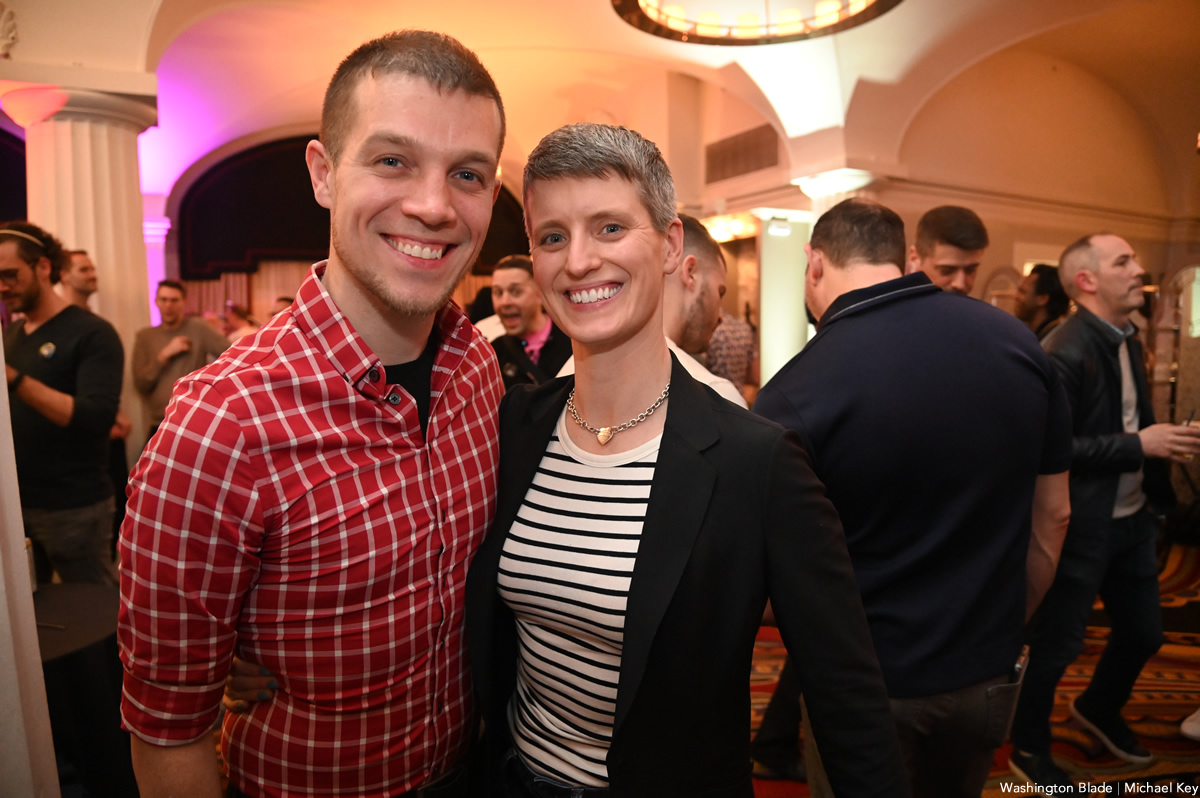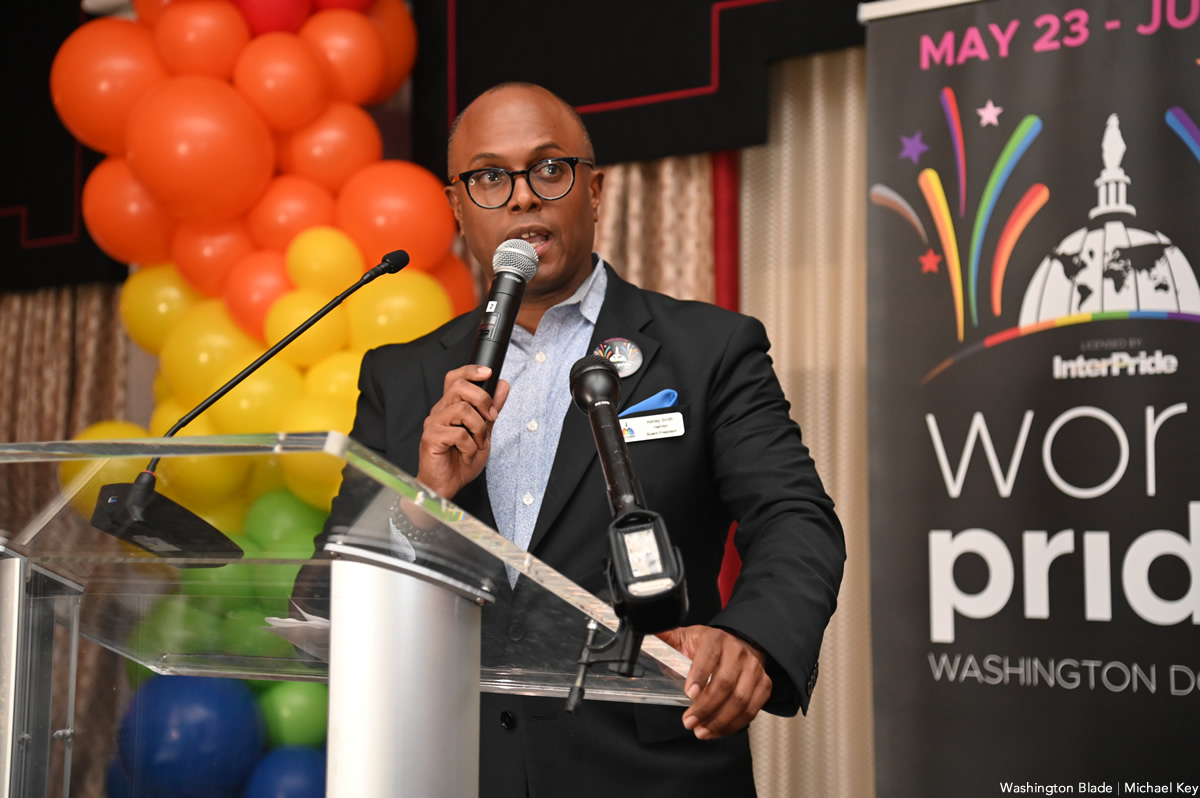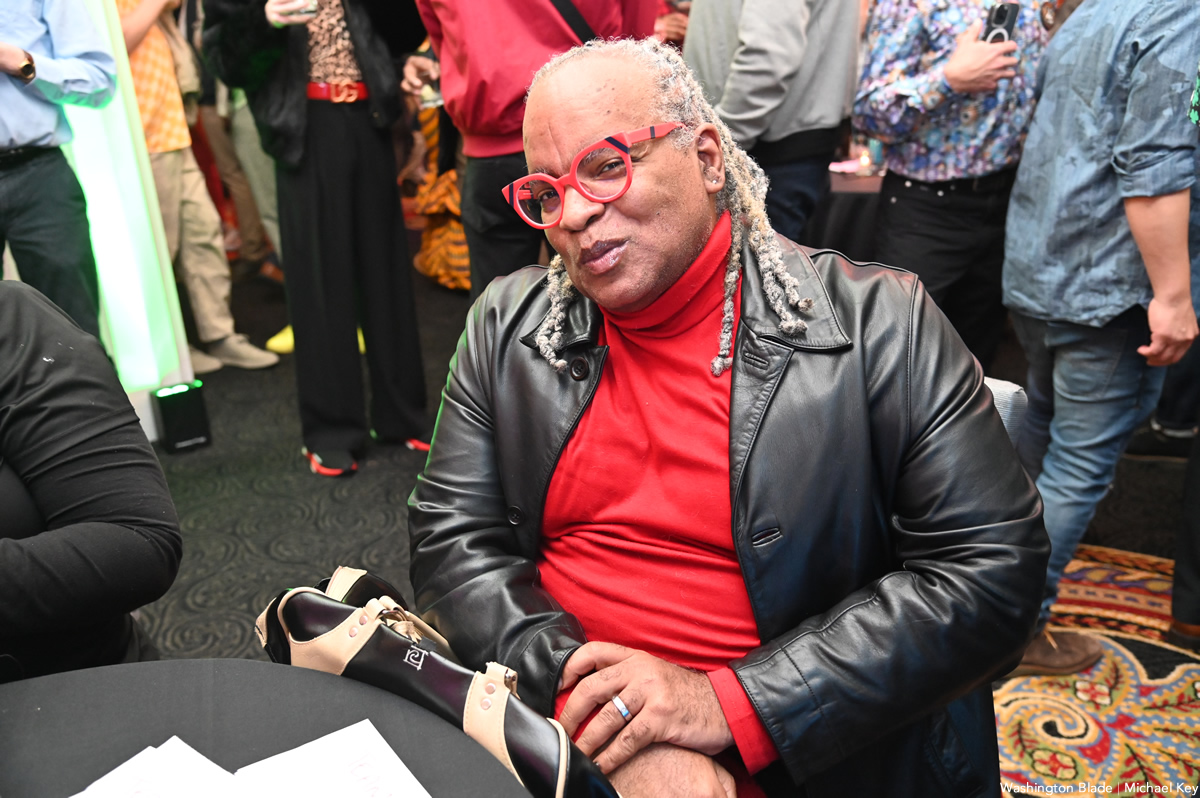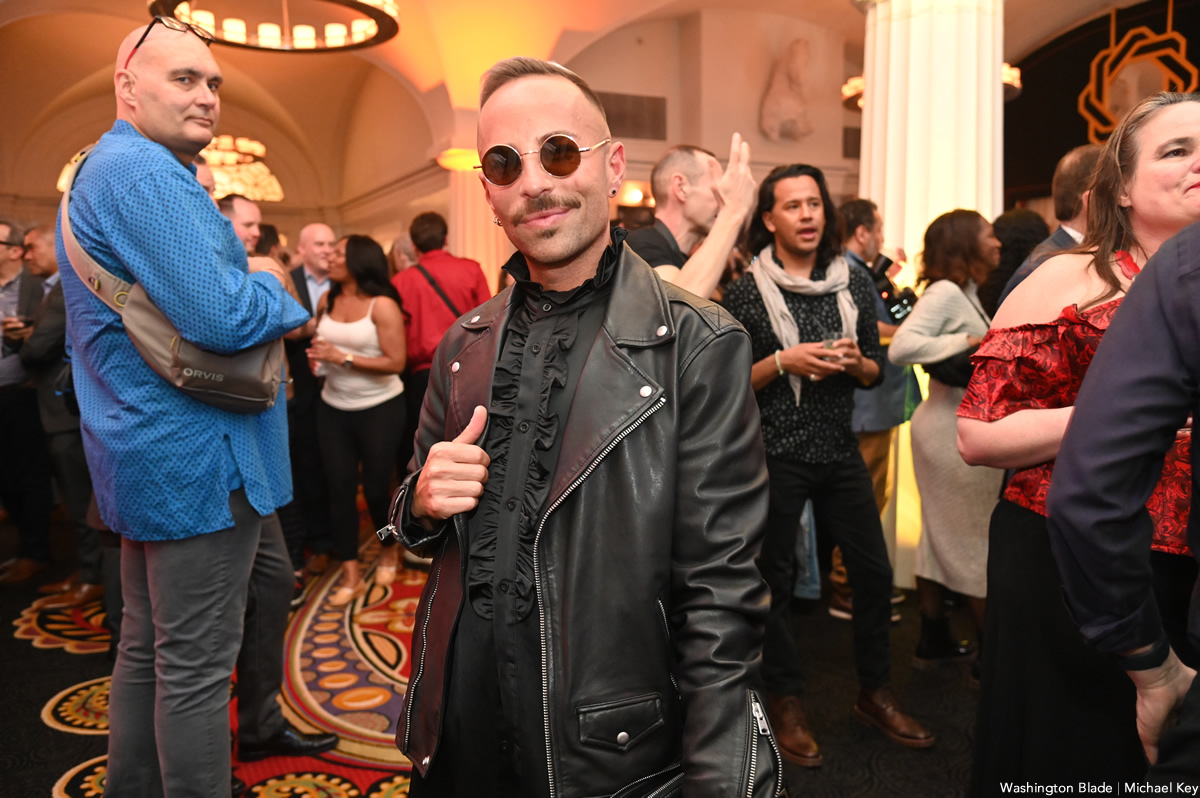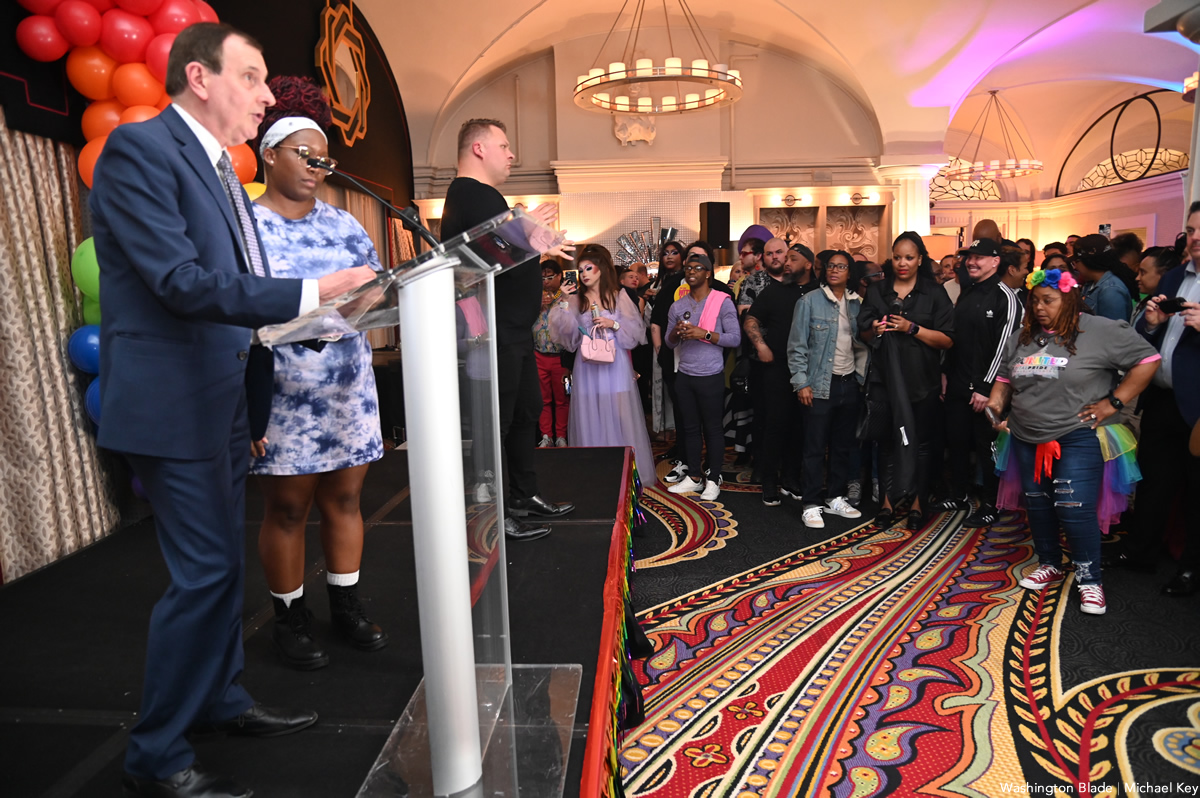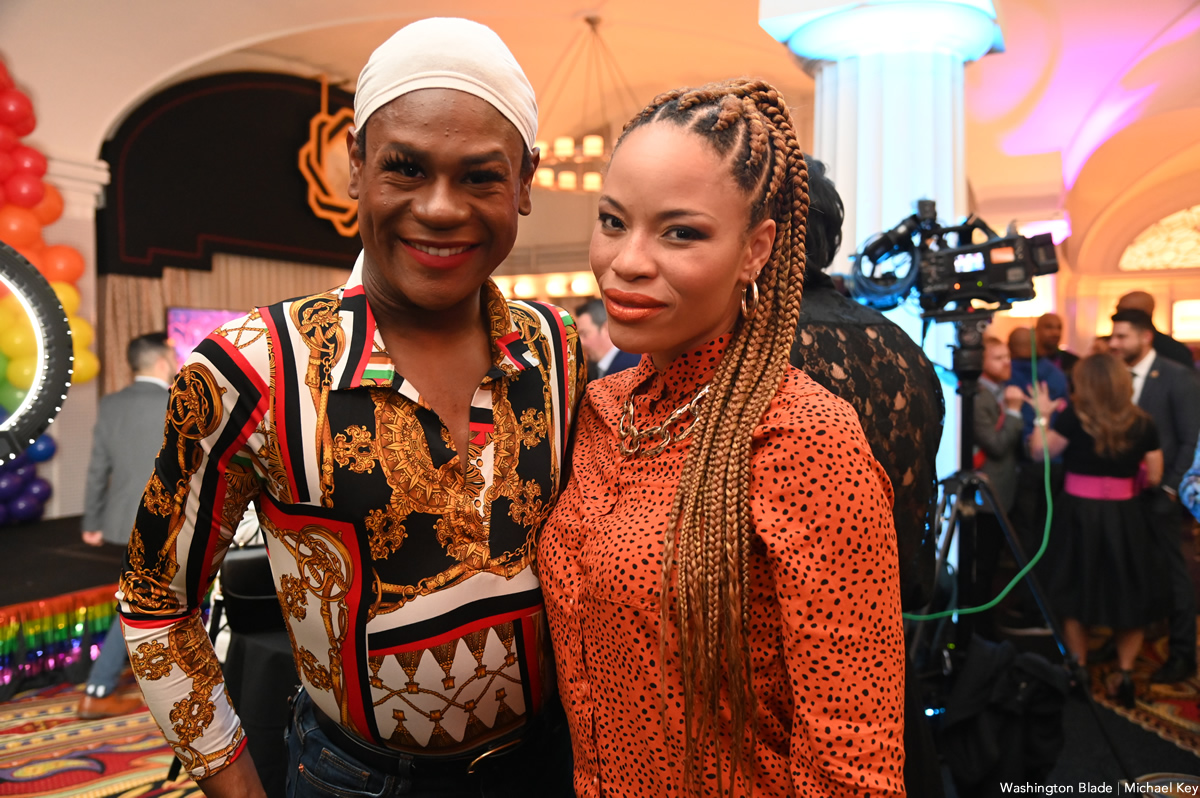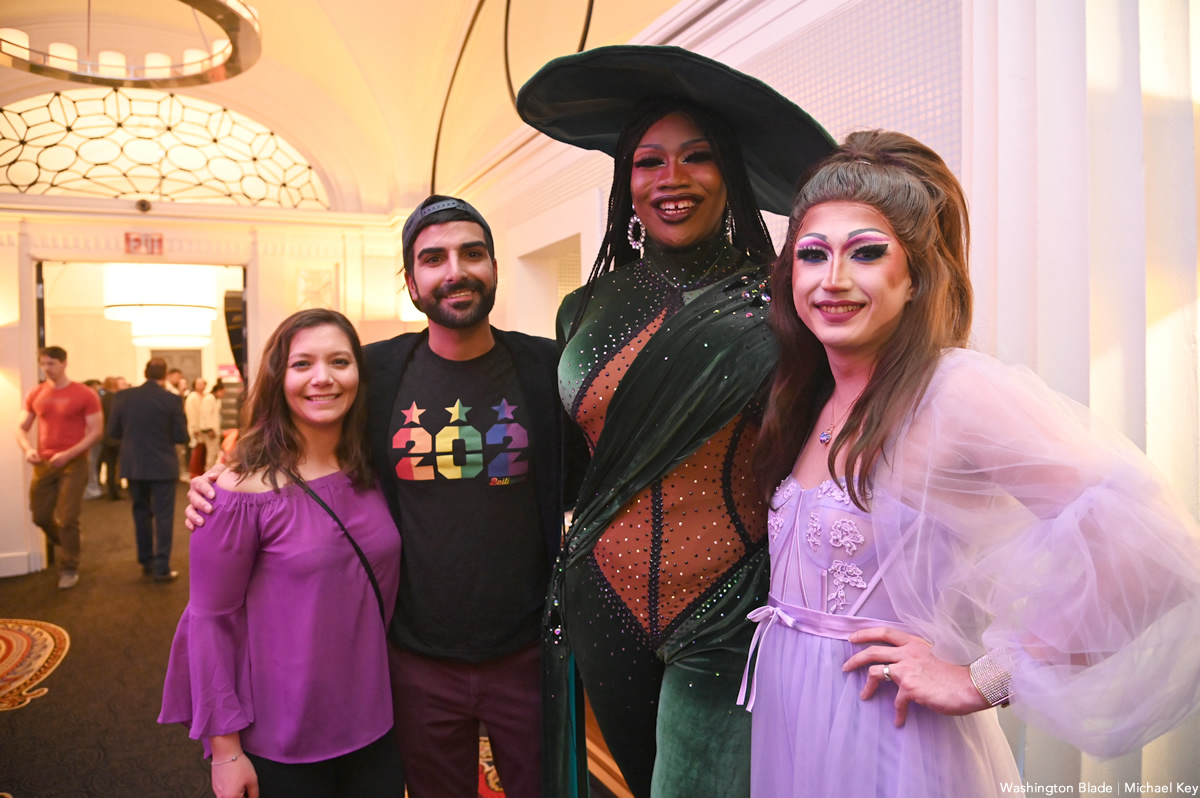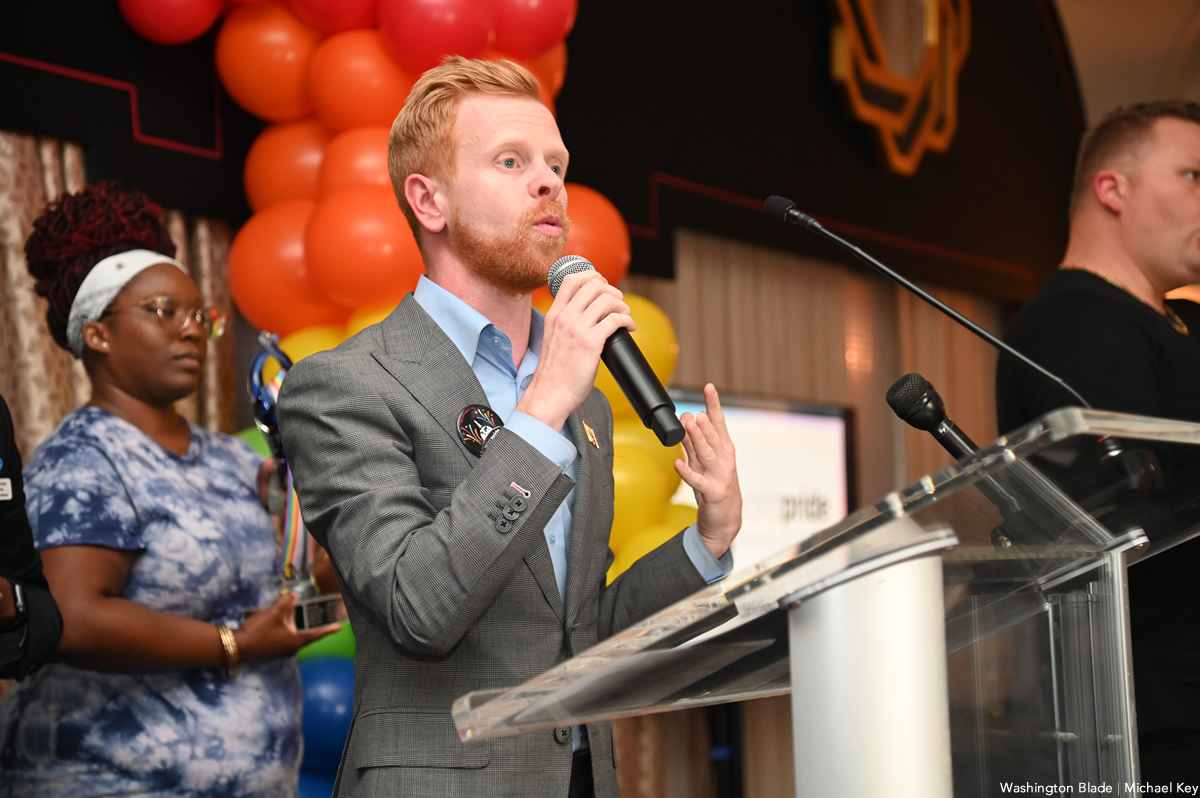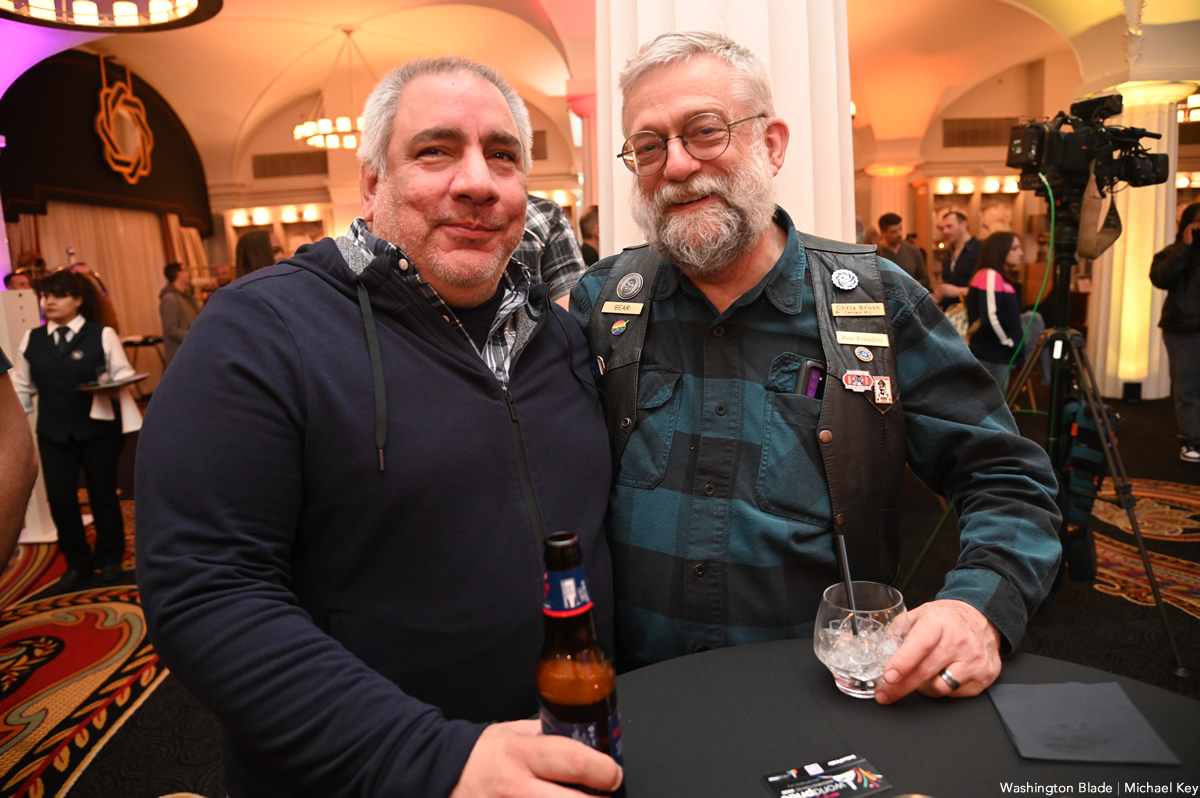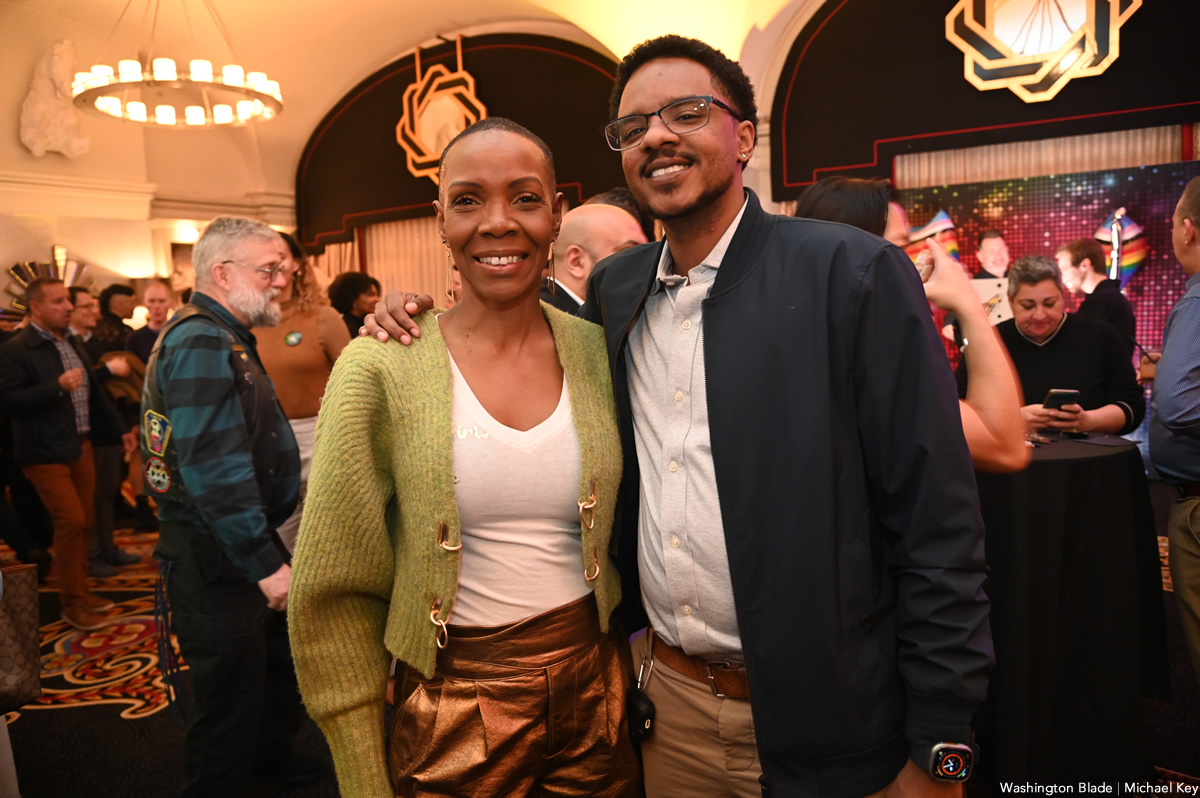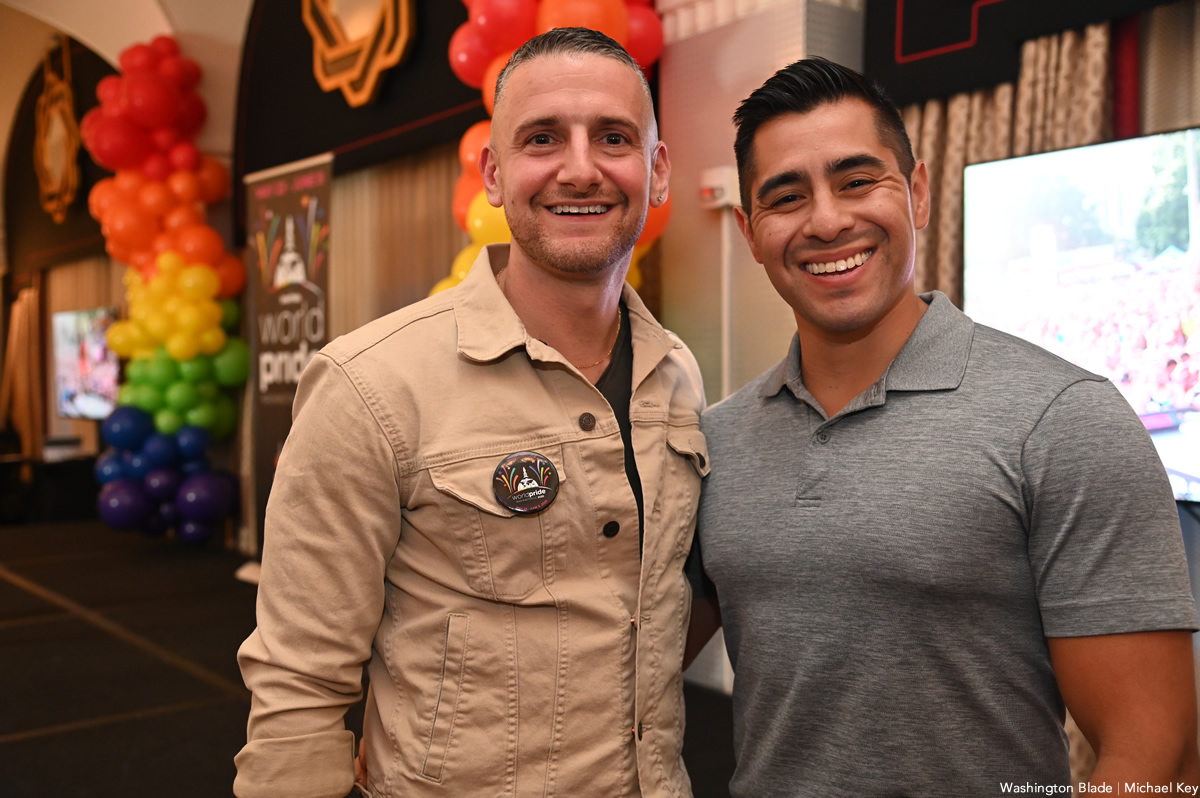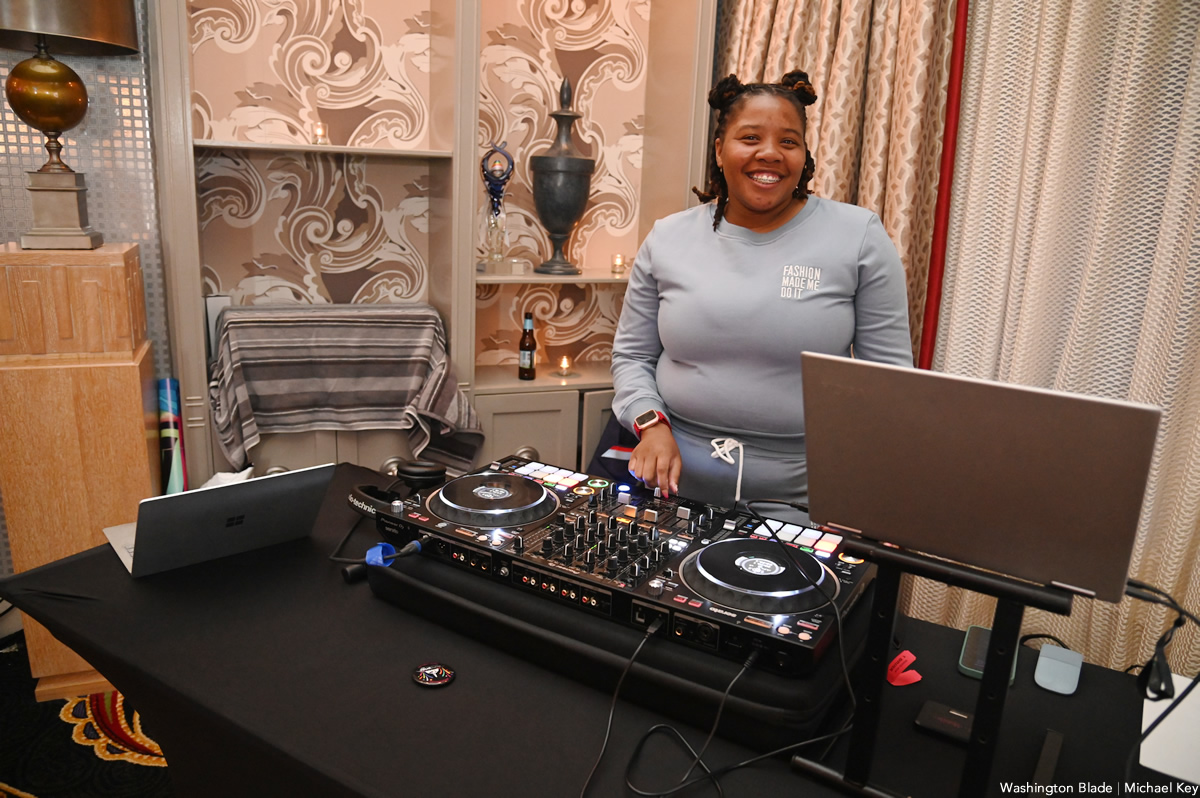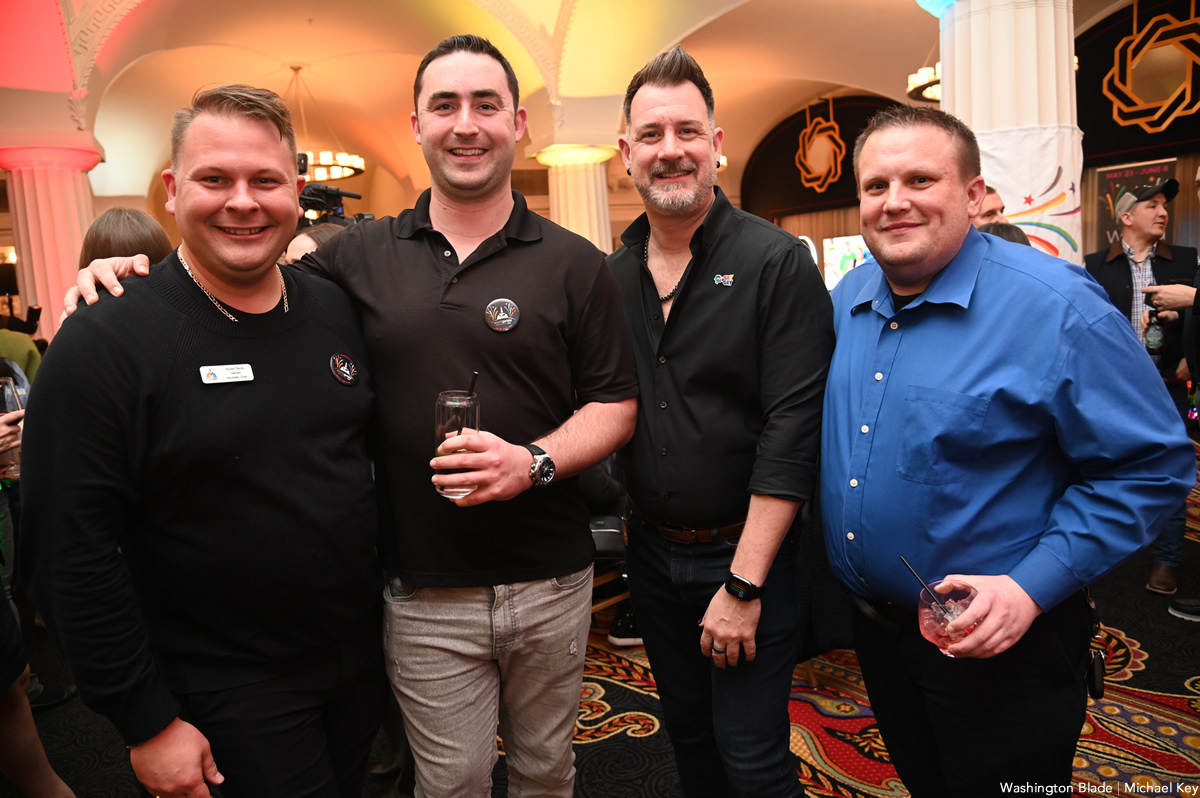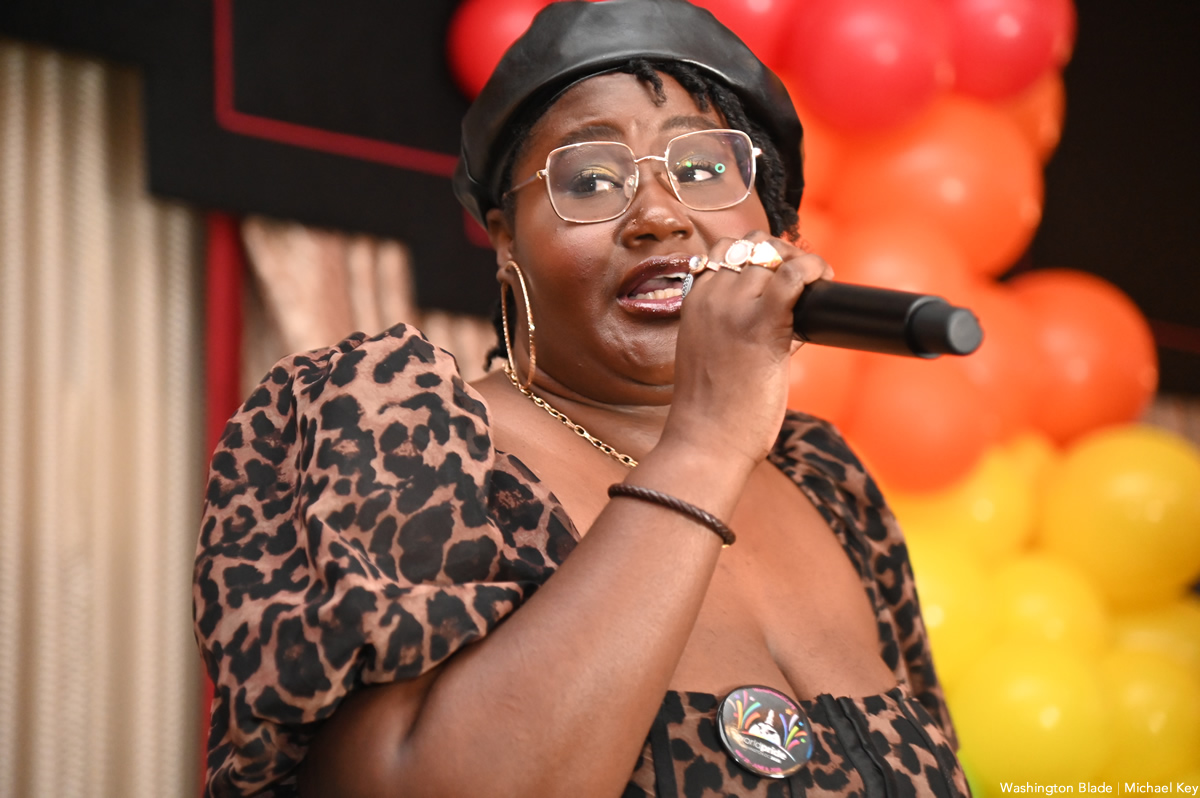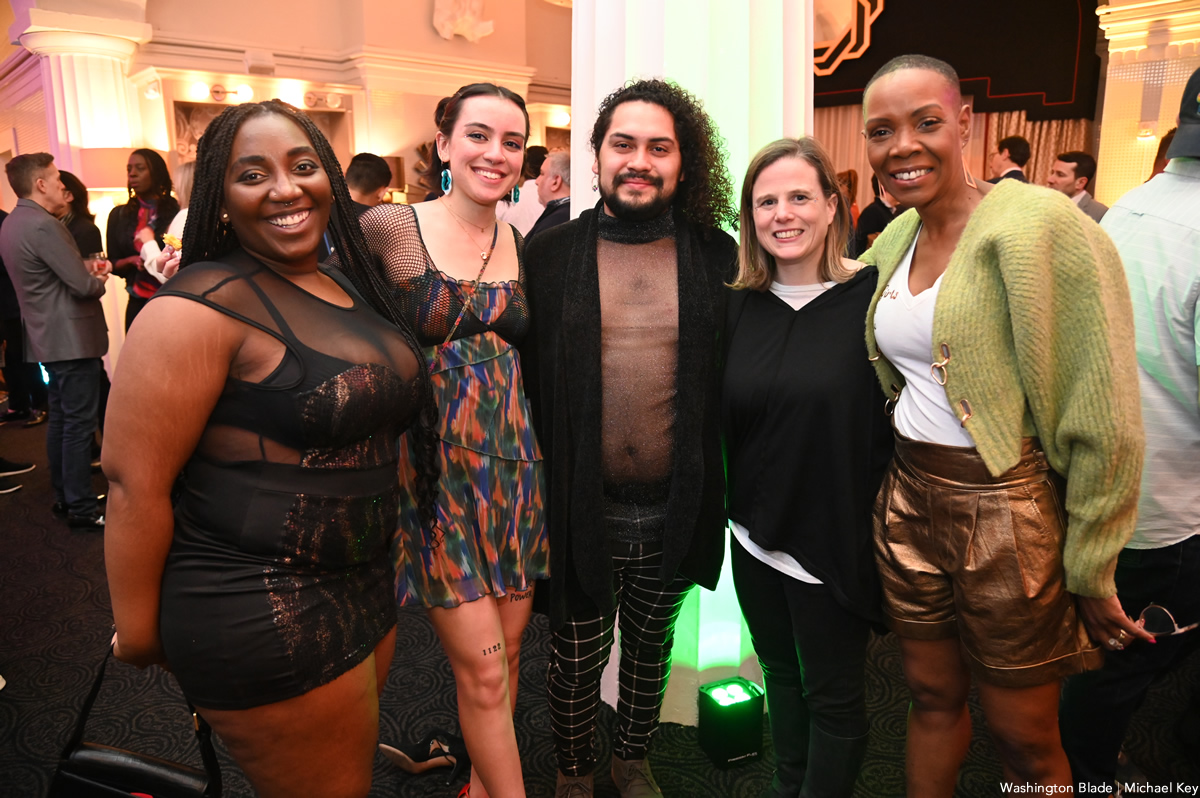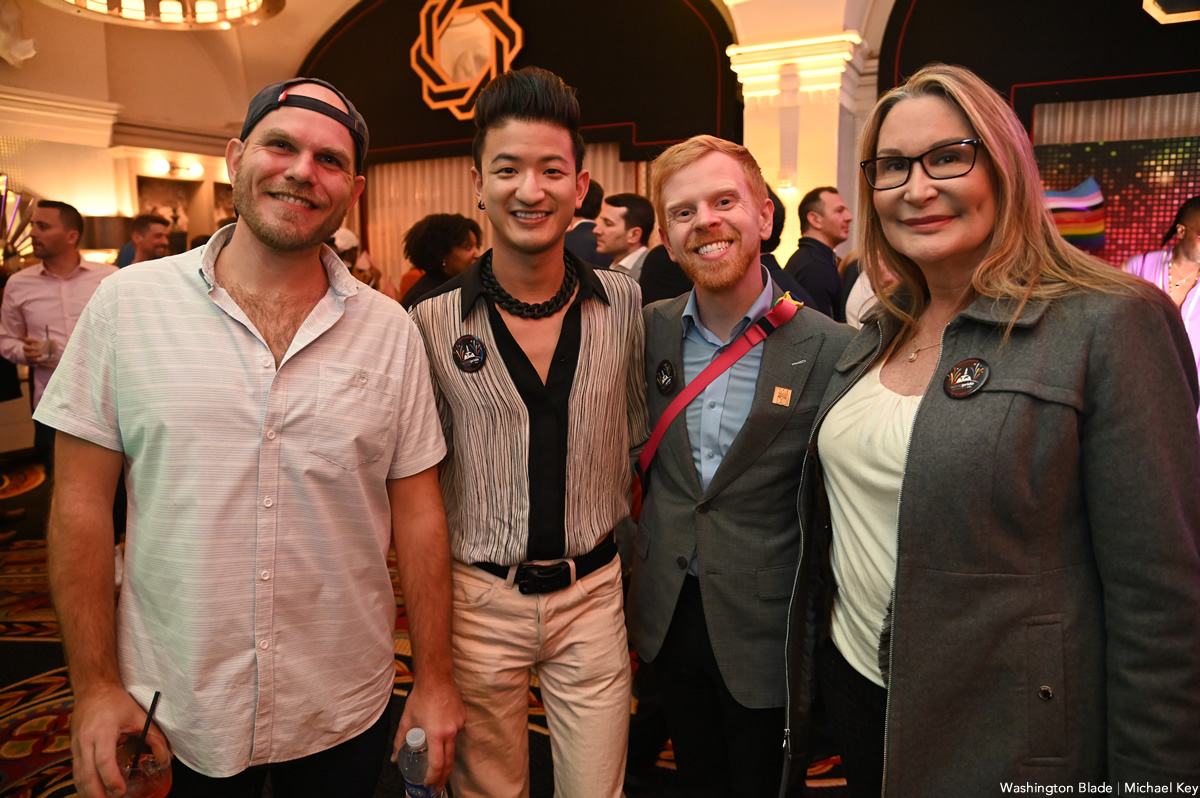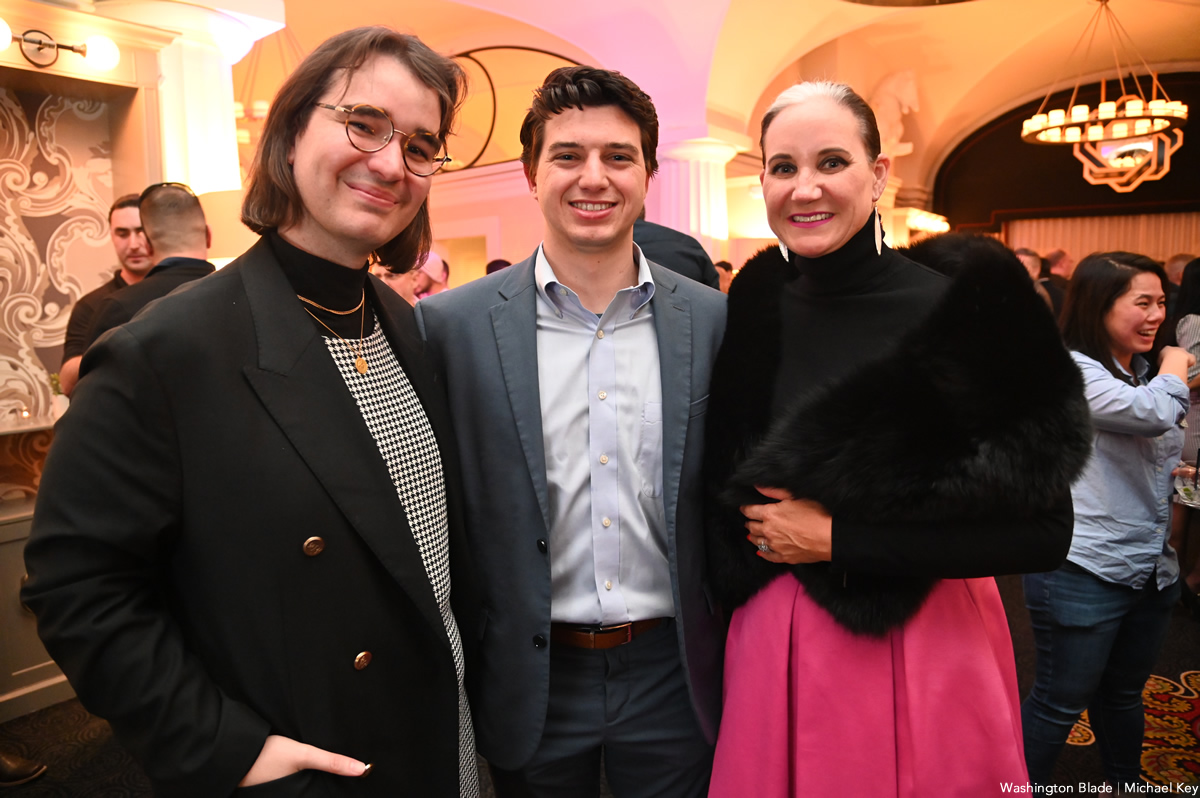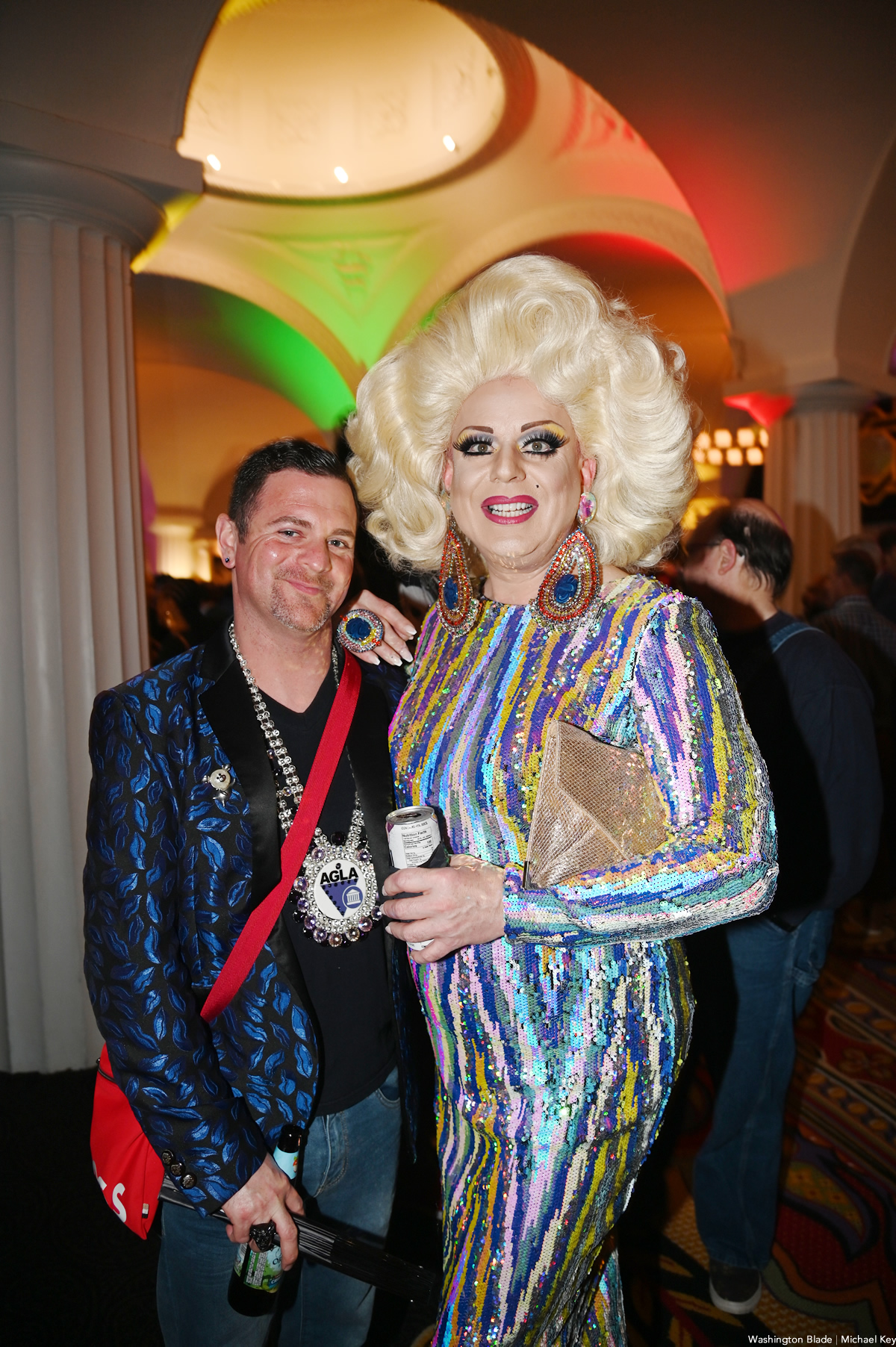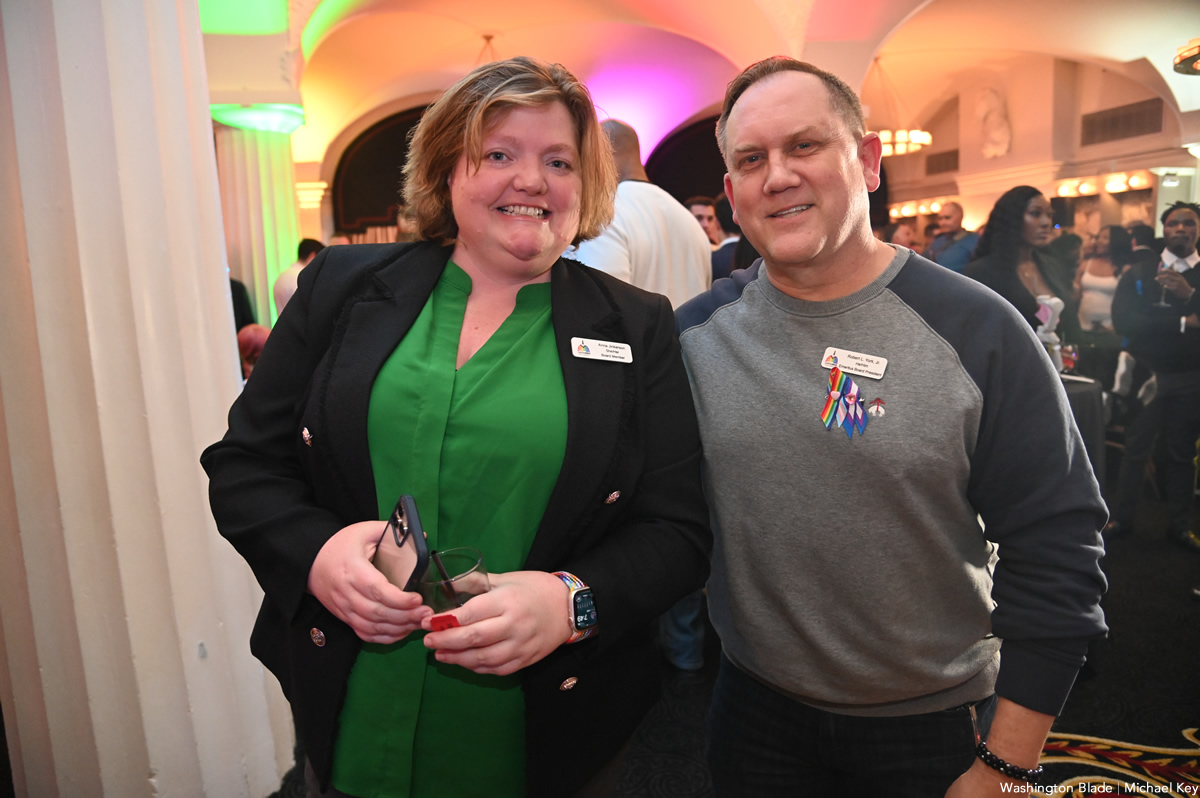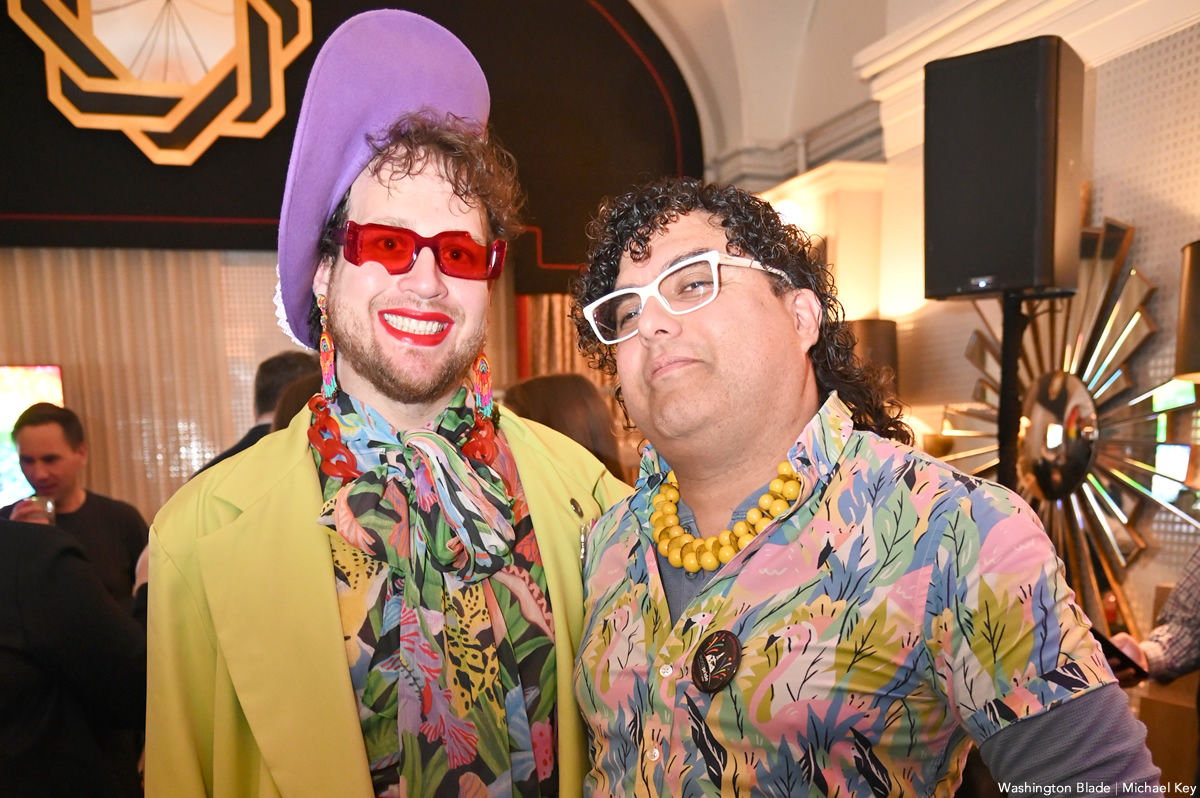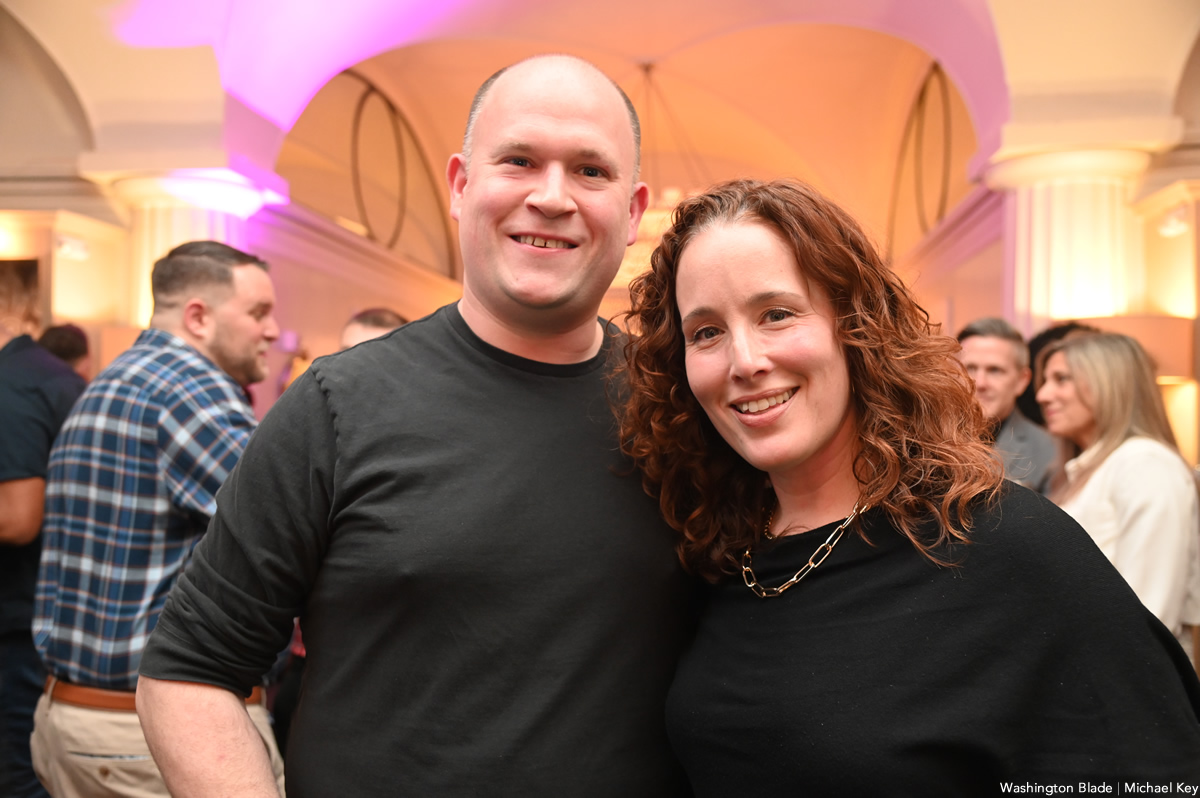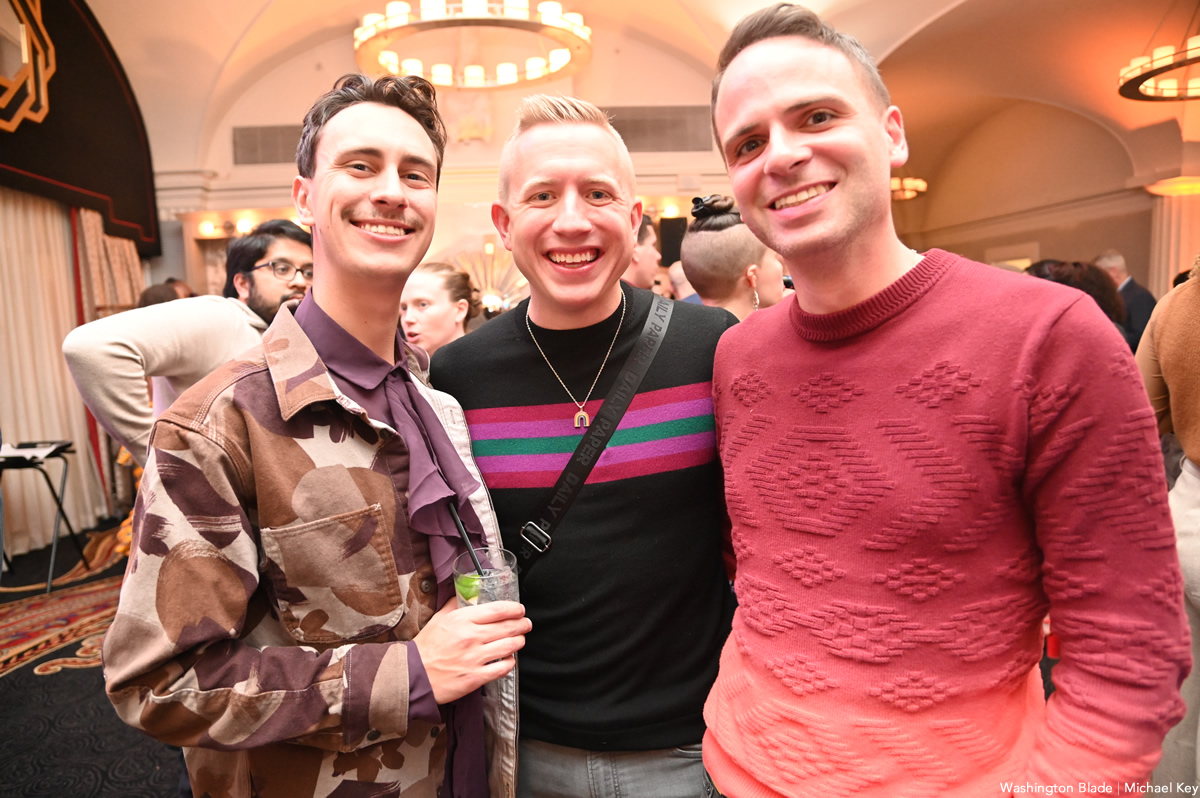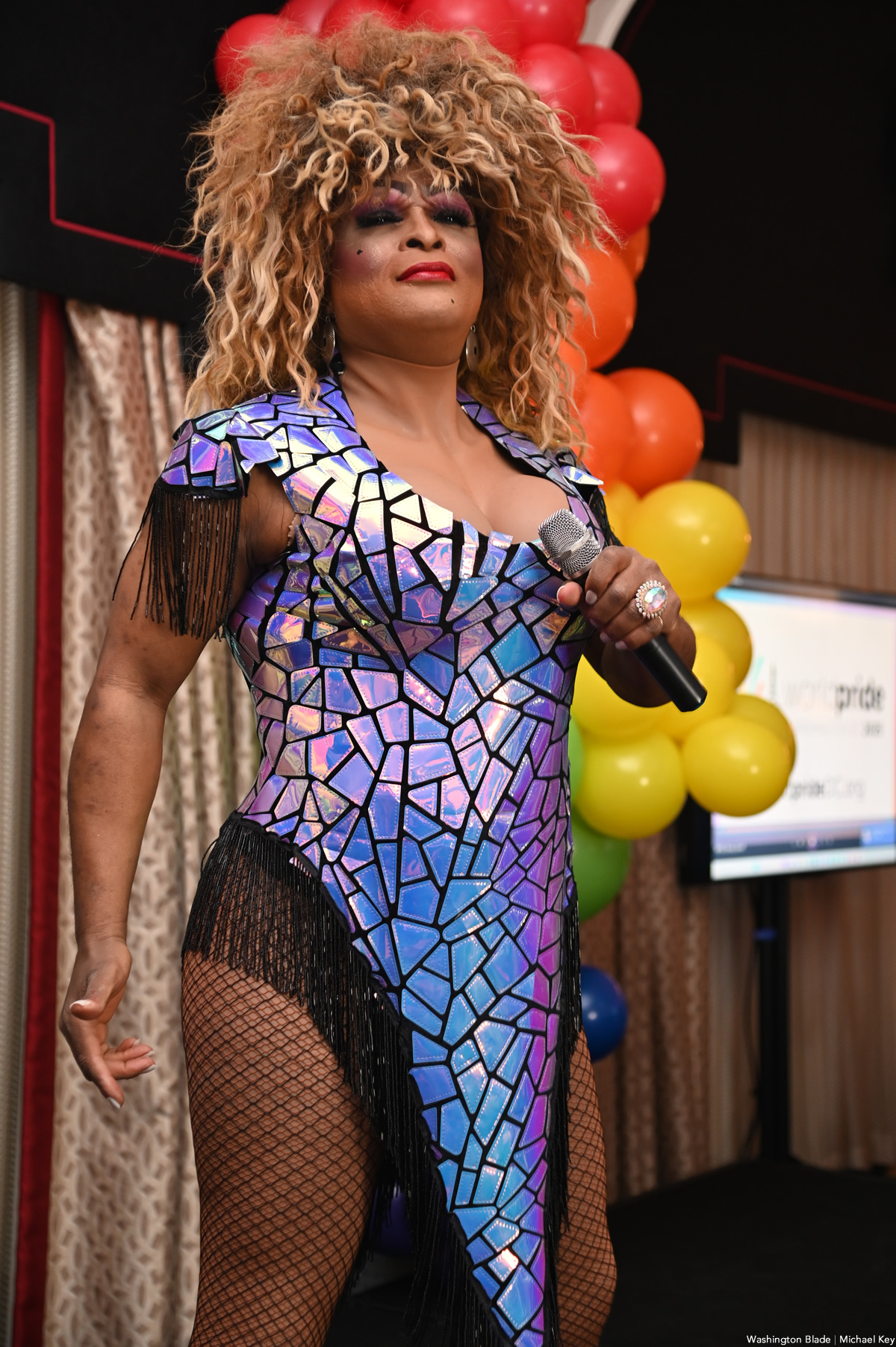 Covering Pride Reveal at Hotel Monaco for @WashBlade . @shiqueeta performing: pic.twitter.com/cONCQQR706

— Michael Patrick Key (@MichaelKeyWB) March 17, 2023