Vigil for slain transgender woman draws over 200
Father makes appeal for witnesses to help police 'bring killer to justice'

More than 200 people turned out for a candlelight vigil Tuesday night at the site of a Northeast Washington bus stop where transgender woman Deoni Jones, 23, was fatally stabbed on Feb. 2 while waiting for a bus.
Surrounded by family members and friends, Jones' stepfather, Alvin Bethea, made an emotional appeal for witnesses to come forward to identify a male suspect that police believe stabbed Jones in the face about 8:15 p.m. at the bus stop at East Capitol Street and Sycamore Road, N.E.
"We suspect that the person who did this lives in this community or hangs out in this community," Bethea said. "Help the Metropolitan Police Department out… If anybody knows anything, please contact them."
Bethea and other family members and friends who spoke at the vigil through a bullhorn provided by a member of the police department's Gay & Lesbian Liaison Unit described Jones as warm and considerate, saying she lifted their spirits and made them laugh.
Police said this week that a video they released last Friday showing the suspect crossing a street from a distance prompted several people to contact investigators with information that is helping the department's Homicide Branch in its investigation of the murder.
The video, which has been posted on YouTube, doesn't clearly show the suspect's face. But police said they were hopeful that someone who knows the person in question would recognize him in the video and reveal his identity to police homicide investigators.
In an interview with the Blade on the day police released the video, Lt. Robert Adler of the Homicide Branch described the suspect as a black male, 30 to 40 years old, about five-feet-nine to six-feet tall, with a medium build and medium complexion and sporting a beard.
"At the time of the incident the person was wearing a black jacket with a grey hooded sweatshirt underneath it and a pair of what we believe is jeans," Adler said.
He said investigators obtained the description of the suspect "from a variety of different sources."
Asked whether evidence exists to indicate the killing was a hate crime, Adler said, "At this time we are still investigating if it is or is not a hate crime. And as the investigation proceeds we should probably get a better idea of whether that was a factor in the assault."
Police issued a statement on Feb. 3 saying a citizen flagged down a Metro transit police officer about 8:15 p.m. on Feb. 2 to report an assault at a bus stop on the 4900 block of East Capitol Street, N.E.
"Upon arrival, the officer located a transgender female who was unconscious and unresponsive suffering from a stab wound," the statement said. "Units from the Sixth District and D.C. Fire and Emergency Medical Services personnel responded to the scene. The victim was transported to a local hospital and admitted in critical condition," the statement said.
"On Friday, Feb. 3, 2012, at 2:35 a.m., the victim was pronounced dead," the statement said.
Adler said Jones had no identification in her possession when police found her unconscious at the bus stop. He said investigators later identified her through finger prints.
The D.C. Trans Coalition released a statement on Feb. 3 saying it had learned through its own sources that a third person was at the bus stop when the stabbing took place and chased after the attacker. The statement said the attacker escaped when the witness realized that Jones was in need of immediate medical attention and abandoned his pursuit of the attacker.
Among those speaking at the vigil on Tuesday were Jeffrey Richardson, director of Mayor Vincent Gray's Office of GLBT Affairs; Earline Budd and Brian Watson, officials with the D.C. transgender advocacy and services organization Transgender Health Empowerment; Cyndee Clay, executive director of the local group HIPS, which provides social services to transgender people; Officer Justin Markiewicz of the GLLU; and Ron Moten, co-founder of the D.C. youth anti-violence group Peaceoholics.
Jones' mother, Jaquander Jones, and sister Judean Jones told the gathering they were devastated over the murder and were struggling over why someone would take the life of their loved one.
Moten urged possible witnesses to Jones' murder to disregard what he called a reluctance by many city youth to turn in violent criminals out of fear of being labeled a "snitcher."
"Somebody saw what happened," he said. "And let me tell you something. There's a difference between snitching and citizenship. Snitching is when you commit a crime with somebody and then you tell on them so you can get off," he said.
"Citizenship is when you protect and serve your community and you fight for people like Deoni who lived a good life, who helped people, who made people smile every day," he told the gathering.
One male friend of Jones,' who didn't identify himself at the vigil, described her as one of his closest friends and said her death has been devastating for him.
"This is a person who I hung out with like every day," he said. "I watched this girl graduate. I helped her with her homework. I watched her grow from JaParker to Deoni, and that was a big step for her," he said.
"If you're going to do that you have to be a brave person," the friend said. "She said she was ready. And that's what she did, she just transformed. She was so beautiful."
Some at the vigil, such as Bethea, referred to Deoni by her birth name of JaParker or by her nickname Logan. All who spoke said they loved and respected her for who she was.
In his emotional appeal for witnesses to come forward, Bethea described how he interacted with Jones at their home minutes before her death.
"I was sitting in the house just surfing the Internet on the laptop when JaParker asked to check the bus schedule to see what time the bus was going to arrive at this stop here," he said. "I turned the laptop so he could check it. He checked it and walked out the door to hang out with one of the friends that he grew up with," Bethea said.
"Ever since JaParker came into my life about 18 years ago he brought nothing but joy," he said. "That's all he ever did."
In speculating on why the suspect attacked Jones, Bethea said he was certain that Jones would not have started a confrontation.
"I don't know exactly whether they exchanged words or what but JaParker didn't have a violent bone in his body," he said. "And he was just confronted by the devil. He was simply sitting at this bus stop. That's all."
Police are offering a reward of up to $25,000 to anyone providing information leading to the arrest and conviction of the person or persons wanted for any homicide committee in D.C., police said in a statement.
Anyone with information is asked to call police at 202-272-9099. Anonymous information can be submitted to the department's "TEXT TIP LINE" by text messaging 50411, the police statement says.
Comings & Goings
Umana named associate with Gustafson Guthrie Nichol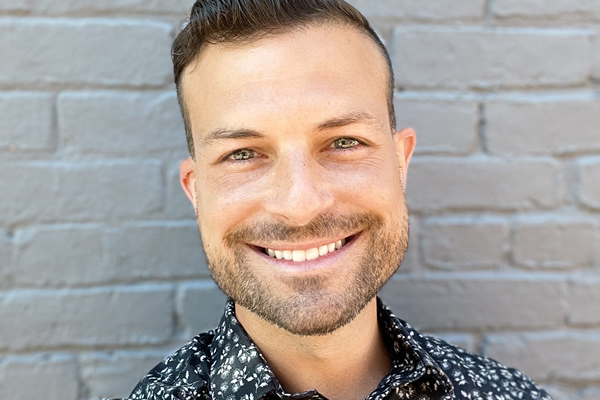 The Comings & Goings column is about sharing the professional successes of our community. We want to recognize those landing new jobs, new clients for their business, joining boards of organizations and other achievements. Please share your successes with us at: [email protected]. 
Congratulations to Wolfgang Umana on being named an associate with Gustafson Guthrie Nichol (GGN). He has been with them for more than five years and is currently its D.C. studio's office manager.
"I am honored to become GGN's newest Associate," Umana said. "I have the glorious privilege of supporting GGN's continuing dedication to progress, inclusion, social justice, sustainability, and beautification of the world we live in."
Umana also works with NBR Computer Consulting as an LLC Computer Technician consultant. He has experience in social media, communications, outreach, and technical services, and provides a dynamic approach to the fast-changing world of technology. NBR Computer Consulting, LLC is a gay-owned business. 
Umana has also served as D.C. Army National Guard Director of Environmental Affairs and with EMS Consultation Services.
He has his bachelor's in Environmental Science & Public Policy, Human and Ecosystem Response to Climate Change, from George Mason University.
Capital Pride bids for D.C. to host World Pride 2025
International event draws thousands of visitors
The Capital Pride Alliance, the group that organizes D.C.'s annual LGBTQ Pride events, announced on Sept. 21 that it has submitted a bid to host 2025 World Pride, the international Pride event that draws thousands of participants from throughout the world to the host city.
The announcement by Capital Pride says its bid to host the event in D.C. notes that the event, among other things, would commemorate the 50th anniversary of D.C.'s first LGBTQ Pride event in 1975, which began as a block party near Dupont Circle.
World Pride is licensed and administered by the international LGBTQ organization InterPride. The World Pride events themselves, which usually take place every other year, are organized by InterPride's member organizations such as Capital Pride Alliance.
The Capital Pride announcement notes that World Pride "promotes visibility and awareness of lesbian, gay, bisexual, transgender, intersex and queer (LGBTIQ+) issues on a global level." The announcement adds, "World Pride events include parades, marches, festivals and other cultural activities often enjoyed at Pride celebrations, along with other components such as a human rights conference and large-scale opening and closing ceremonies."
The InterPride website says the deadline for submitting a bid for the 2025 World Pride has passed. It says D.C.'s Capital Pride and Kaohsiung Pride, located in the large Taiwan port city of Kaohsiung, are the only two remaining cities in competition for hosting the 2025 World Pride.
Ryan Bos, Capital Pride's executive director, said InterPride was expected to make its decision on which of the two cities to select sometime in November of this year.
"A recent study conducted by Booz Allen Hamilton revealed that the annual Capital Pride Celebrations, during normal years, result in approximately $371 million in positive economic impacts to the region, a number that may be doubled if the organization is awarded the prestigious event," the Capital Pride statement says.
The 2021 World Pride took place earlier this year in Copenhagen, Denmark. The 2019 World Pride was held in New York City to commemorate the 50th anniversary of New York's Stonewall riots, which many activists consider the start of the modern LGBTQ rights movement.
InterPride says the 2023 World Pride will take place in Sydney, Australia.
Va. county supervisors back resolution against 'required' pronoun questions
Unanimous vote in Stafford County allows school defunding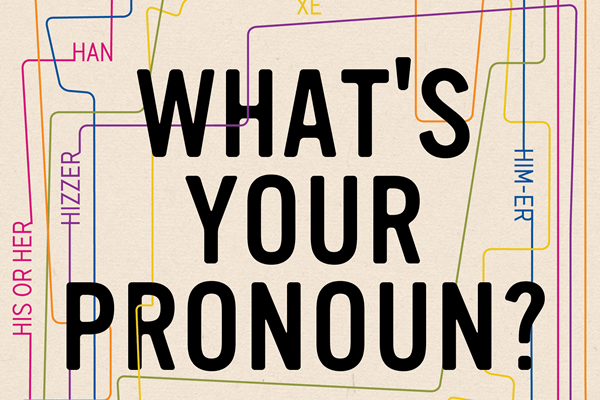 The Stafford County Board of Supervisors on Tuesday unanimously approved a resolution that gives it the authority to deny funds to schools that require students to give their pronouns and teach the 1619 Project and critical race theory.
The resolution denounces "the teaching of the 1619 Project and critical race theory (CRT) and related principles in Stafford County Public Schools," and states the board does not support Stafford County Public School students "being required to identify their chosen pronouns."

The approved document had been updated to change "requested" to give pronouns to "required."

Republican Supervisor Gary Snellings told the board he brought the resolution forward, which passed by a 6-0 vote margin, in response to communication from parents. One supervisor was not present.

Snellings called critical race theory "racism." He also called the New York Times' 1619 Project published on the 400th anniversary of the arrival of enslaved Africans to the Virginia colony a "theory."

Critical race theory is not taught in Virginia public schools, but a state law passed in 2020 requires local school boards to adopt policies that are more inclusive for transgender and non-binary students that follow, or exceed, guidelines from the state's Department of Education.

Snellings said the problem with preferred pronouns was in requiring students to give them. He said that was not in the governing Virginia law.

"This (resolution) does not eliminate anything. It just follows state law," Snellings said.

A Virginia court in July dismissed a lawsuit that challenged the Department of Education's guidelines for trans and non-binary students. Equality Virginia and the American Civil Liberties Union of Virginia were parties to the amicus brief in support of the protections.

"We are deeply disappointed that these adults made such a hateful decision for kids in the community," tweeted the ACLU of Virginia in response to the board's vote.