Spring sales are blooming

The weather as of late has been a bit confusing, but there's one thing that's been very clear: the spring real estate market is here. The numbers are all up, both from previous months and from last year too.
March saw 36.6 percent more sales volume than last month, which is not abnormal for performance changes from February to March, but we also saw 1.26 percentage higher volume than last year at this time. In addition, the median sale price was up 6.59 percent from last March, the average sale price was up 7.87 percent and the total days the average property was on the market before fetching a contract was down by about two.
These numbers help the statistically oriented see what is obvious to everyone else: things are crazy now! The Dwight & David Group had its most productive week ever last week, netting nine contracts in seven days, at a total volume of about $4.5 million. Almost all of those contracts were won by beating out other buyers and a few of them were all-out bidding wars. One in particular escalated almost $60,000 over asking price with five offers on the property.
Those who have watched real estate for a while recognize this phenomenon as the hallmark of the mid-2000s, where a listing would sell as soon as it hit the market and buyers had to be willing to escalate far above asking price to get a home. Sellers love that scenario, but then find they are sometimes stuck, because they end up suffering as a buyer on their next transaction. Therefore, most industry practitioners are happy to have a healthy market with steady, but not spiking, growth, and to be able to find a property for their buyers without having a bidding war with every offer.
Sellers looking to take advantage of these favorable market conditions are not too late. Generally, the market stays strong throughout spring and summer in the D.C. area, but it's usually best to get to market at least a week before Memorial Day to avoid missing the beach-bound crowd. Also, since the Washington area can be pretty balmy, it's nice to be on the market before it becomes too hot for house hunting to be enjoyable. While uncommon, it has happened that a casual open house visit from a curious neighbor has ended up selling a house and that happens less when it's really hot or really cold out.
Certainly the first step in marketing your home is to contact a qualified agent to represent you. Remember that in essence, you're hiring the agent, not their broker, so don't assume all agents from one brokerage are the same. Do your homework to find the agent who knows the area, spends money wisely (but freely) on marketing, has the best photographs of previous listings and the most comprehensive marketing plan. They will likely also have the best connections for contractors and handymen to take care of any lingering maintenance issues, and perhaps even stagers to really make your home shine with luxurious furnishings.
You and your agent should be able to get minor fixes done and some staging in place within a week or two. Then a professional photographer should take the most flattering photos possible, which should be disbursed far and wide across the internet, and also mailed directly to potential buyers' homes. The broker's opens and public open houses can begin, and if you're priced well and presented perfectly, you should expect offers abounding. With a little focus, you and your agent can get your home up to snuff with more than enough time to ride the spring sales wave to a handsome profit.
David Bediz is principal at the Dwight & David Group at Coldwell Banker Residential Brokerage, which has sold more than $200 million since its inception in 2005. David is a 2012 Director of GCAAR, the local Realtor association, and has been featured on HGTV's 'Get it Sold and Designed to Sell.' He can be reached at 202-352-8456 or viadwightanddavid.com.
Dine All Night to showcase excellence of all things food and beverage
11-day event to highlight more than 60 participating local restaurants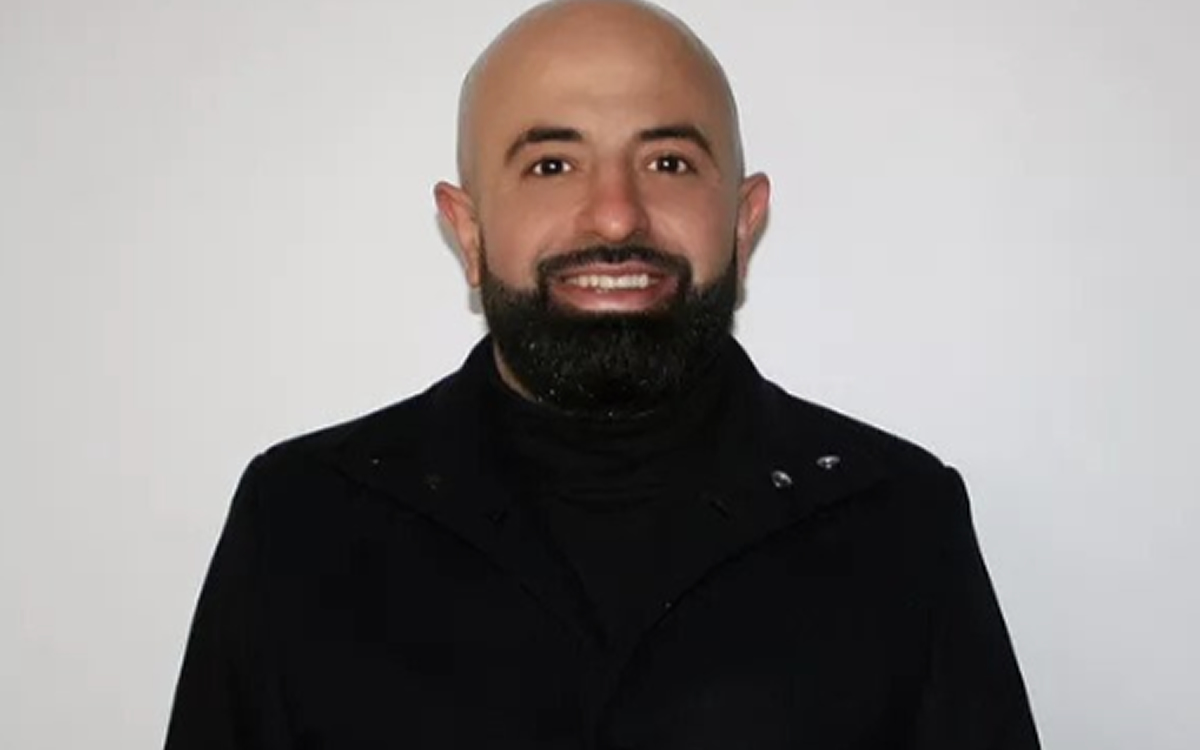 When Art All Night meets the culinary arts: The longstanding late-evening tradition in D.C. is adding another ingredient to its cultural recipe this year with the addition of Dine All Night, a complementary event to showcase the DMV's excellence in all things food and beverage.
Art All Night returns this year on Sept. 29 and 30, from 7 p.m.-3 a.m. both evenings. Taking place across all eight wards, it features more than 100 artists and a host of business improvement districts and "main streets" that support local establishments.
Art All Night kicked off more than 10 years ago in 2011, when Shaw Main Streets created the evening event as a unique way to highlight the bustling Shaw neighborhood and its link to art and culture.
Leading up to Art All Night weekend, the new Dine All Night begins Sept. 21 and continues through Oct. 1. The 11-day event will highlight over 60 participating local restaurants that took on the "creative challenge to create culinary artistry through food with limited-time-only menus and offerings," according to the organizer, Department of Small and Local Business Development. The limited-run menus "showcase food as a genuine art form."
Participating restaurants were asked to create a menu and cocktail that expressed their creativity. For example, the pop-up Taco Dirty to Me menu all has music-related references.
Participating neighborhoods in Dine All night include Columbia Heights/Mt. Pleasant, Eastern Market, Georgetown, Glover Park, H Street, North Capitol, Pennsylvania Avenue East, Rhode Island Avenue, Shaw, Tenleytown, The Parks, Upper Bladensburg, and Uptown.
Some restaurant highlights: Mr. Henrys, Beuchert's Saloon, Bronze, The Pursuit, Uncaged Mimosas, DCity Smokehouse, Ghostburger, El Techo, Quattro Osteria, Electric Cool-Aid, Seoulspice, and Guapo's.
Urban Roast is one of the restaurants that has a special menu. "It means a lot to us to be a part of this citywide effort," says owner Kamal Azzouz. "We opened in the middle of the pandemic, in June 2020, so having the support of the city behind us with this important event is a great feeling. I'm very thankful for it."
During Dine All Night, Urban Roast will offer a prix-fixe three-course meal with items like dynamite shrimp and flank steak. The restaurant will also have a Night Owl cocktail served only on September 29 and 30 during Art All Night events.
A full list of participating restaurants, bars, and food trucks is available at dcartallnight.org/dineallnight. 
"DC Art All Night and Dine All Night spotlight the District's rich cultural and culinary offerings. These events showcase our local artists' and chefs' incredible talents and diverse creations while emphasizing their significance in creating an atmosphere that supports the small business community," said Director Kristi Whitfield of the D.C. Department of Small and Local Business Development.
The Art All Night website further notes that, "Dine All Night is a tribute to the boundless creativity and artistic skills of our talented local chefs and mixologists based in the District. Through a series of unique culinary experiences, special menu items, carefully curated dining itineraries, and hidden gems, Dine All Night will provide you with a fresh perspective on the artistry of food."
On the newly updated website, dcartallnight.org, visitors can map out their experience for the evening using their desktop computer or mobile phone. The feature, integrated with Google Maps, highlights each of the activations, provides the opportunity to plan routes, and suggests ideal routes based on an attendee's interest. Categories include live music, family friendly, and late night vibes.
Art All Night is officially a collaboration between the D.C. Department of Small and Local Business Development (DSLBD), DSLBD's Main Streets programs, D.C. Commission on the Arts and Humanities, D.C. Public Library, and Business Improvement Districts (BIDs).
Chores for the fall before the chill arrives
Clean gutters, replace smoke detector batteries, and more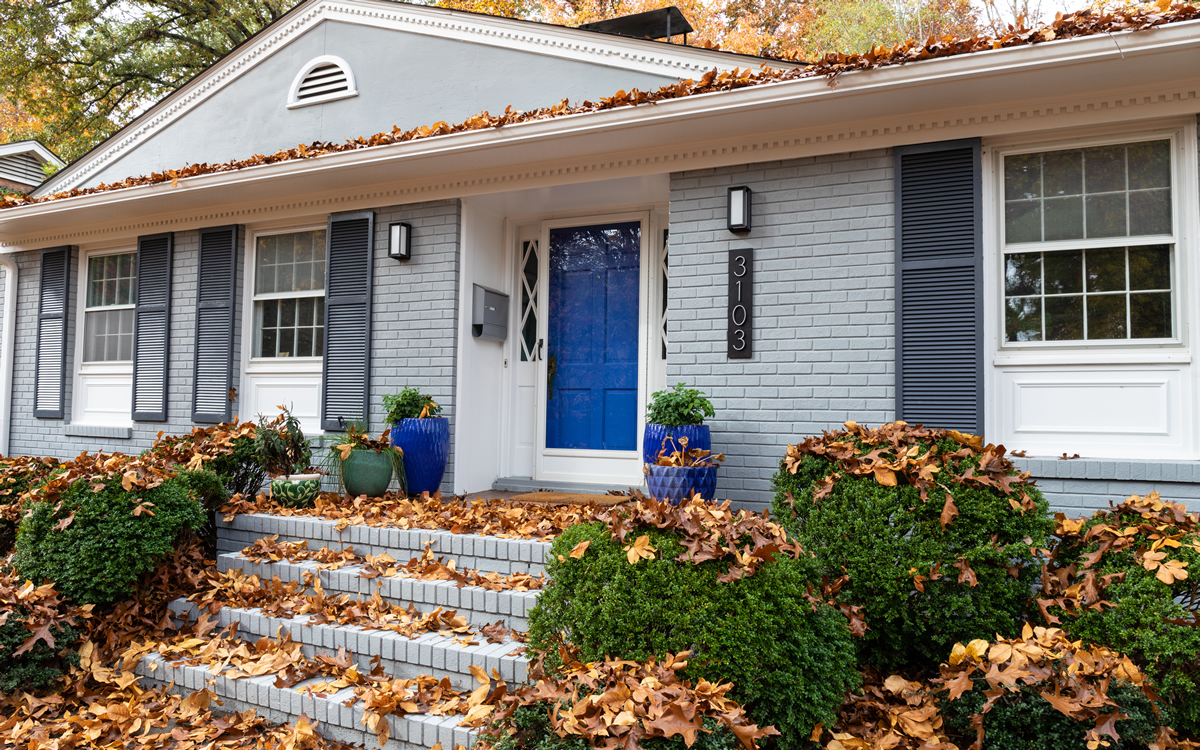 While it may not feel like fall is in the air yet, it won't be too long before pumpkin spice will explode everywhere — in food, drinks, candles, and body lotions, to name a few places. If you're not a fan, you'll find air freshener plug-ins in scents like Frosted Cranberry, Fresh Fall Morning, and Sweater Weather among the offerings at Bath and Body Works.
Soon after, hordes of December holiday decorations will appear in the stores, often bypassing a smidgen of items for Halloween and Thanksgiving. Except candy. Halloween candy will always figure prominently.
But before you hibernate and chow down on mini-Snickers bars, there is work to be done to prepare your home for the winter.
Inside the home. To ensure your safety, check your smoke and carbon monoxide detectors. Replace batteries or buy new detectors if they are more than 10 years old. Have your chimney inspected and cleaned, and make any necessary repairs, then test your fire extinguishers. Seal doors and windows that might allow drafts to enter with weatherstripping.
Now is the time to take advantage of the discount prices on heating system tune-ups that some HVAC companies are offering. As little as $59 for a check-up will help your equipment function better and extend its life.
A furnace tune-up should include cleaning all components, lubricating motor parts, checking electrical parts for rust or corrosion, making sure your thermostat is working properly, and replacing the filter. You may want to take this opportunity to have your vents cleaned as well.
A heat pump inspection includes cleaning and lubricating the blower and fan motors, inspecting indoor and outdoor coils, flushing the condensate drain, and testing the controls.
If you have a boiler instead of a furnace or heat pump, you can expect your serviceperson to inspect, test and calibrate all gauges and safety mechanisms, measure and record the flame pattern concentration and carbon monoxide, check electrical connections, and more.
Don't forget to bleed the radiators to release air in the pipes and enhance the circulation of warm water. And if you're like me, cross your fingers that your 47-year-old boiler will last one more season.
Outside the home. While the leaves haven't started falling yet, the recent rain and winds may have blown yard debris into your gutters, so make sure they, and your downspouts, are clear. Position the downspouts so they will take any water away from your foundation and regrade the perimeter of your house, if needed.
Check your roof for lost shingles. Look for missing flashing or bricks in need of tuck-pointing or parging on the exterior of your chimney. Walk around your house and note any foundation cracks or unsealed openings. Check retaining walls for missing mortar. There is still plenty of time to make these repairs before the cold sets in.
Now that 90-degree temperatures have receded a bit, plan the power washing and painting of exterior surfaces that you have been putting off tackling. And since the Labor Day barbecue is now over, it's time to winterize your gas grill.
In the garden. Far be it for me to profess to be an expert in the garden. I'm the first one on the phone to a landscaper to seek help. In fact, there is a barrage of weeding going on at my home this week. Nonetheless, here are a few suggestions.
Prune trees and bushes to promote future growth. Water, aerate, and fertilize the lawn. Select any bulbs you want to plant and enjoy next spring and consult a source such as Better Homes and Gardens magazine for tips on how and when to plant them.
Drain garden hoses, detach them, and drain the pipes that run to the hose bibbs as well. If you're lucky enough to have underground sprinklers (I am not), follow the manufacturer's instructions for winterizing them, or call a professional.
Store lawn furniture and cushions in a shed, garage, or basement. Or do as I do – throw away the cushions that are dirty or moldy and buy new ones next spring. And when the leaves fall en masse, rake them, bag them, and recheck your gutters and downspouts to be sure they're clear.
Finally, head to the hardware store to buy a snow shovel, some windshield de-icer and washer fluid, and a few bags of salt or pet-safe, snow-melting product before the rush. You'll be glad you did.
And if you happen to live in a condominium or cooperative, when you have completed any relevant interior chores, relax for the rest of the season and enjoy some candy. I stash mine in the cabinet above the refrigerator.
Standout SUVs: Jeep Compass, Subaru Crosstrek
Americans still prefer larger vehicles to sedans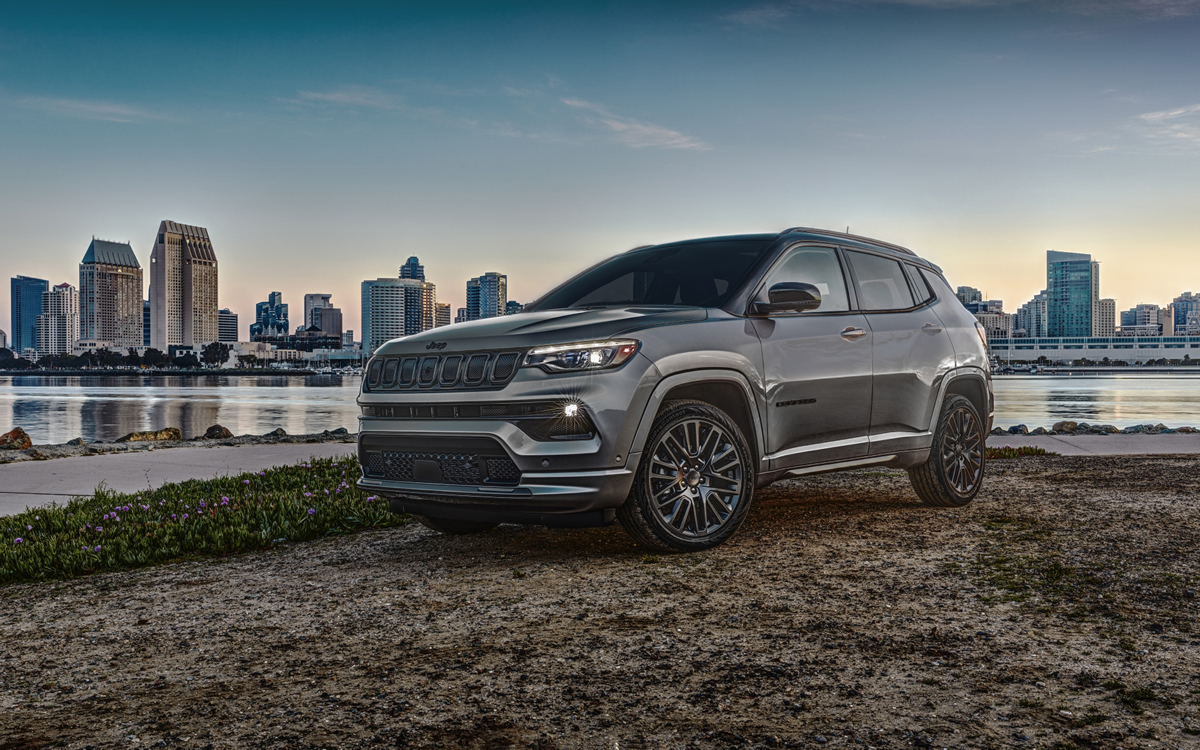 Last year Americans left many old-school chariots in the dust, buying twice as many SUVs as sedans. But while early pioneers like the Jeep Cherokee and Ford Explorer get props for leading the sport-ute charge, today there are more than 170 models. I recently test drove two newish SUVs that kinda-sorta remind me of my Pride bracelet: They make a statement, but at an affordable price.
JEEP COMPASS
$29,000
MPG: 24 city/32 highway
0 to 60 mph: 7.5 seconds
Cargo room: 27.2 cu. ft.
PROS: lots of amenities, good storage, all-wheel drive
CONS: some pricey options, stiff ride, bit noisy cabin
IN A NUTSHELL: Redesigned last year, the Jeep Compass gets a stronger engine for 2023. More power usually means reduced fuel efficiency, but mileage is up almost 10% from the previous model. Another plus: More stowage space, which had been sorely lacking. And all-wheel drive is now standard, so better traction and handling, especially on slick or gravelly terrain.
Despite having chiseled looks like the midsize Jeep Cherokee, the smaller Compass feels lighter and more limber. But while this compact SUV can handle light off-roading, the short wheelbase makes it hard to ignore potholes or speed bumps. In fact, I often had to slow down to a crawl to not seesaw jarringly over them. In other words, any Barbie or Ken wannabes with perfectly coiffed hair will want to stick to smoother surfaces when driving this vehicle.
The well-built cabin is much improved, with higher quality materials. The dash is covered in soft-touch leather—a nice touch—with a 7-inch digital instrument cluster and 10.1-inch touchscreen. Plenty of legroom and headroom in front, but tallish backseat passengers may feel a bit squished.
There are five trim levels, including the top-of-the-line Trailhawk, with more aggressive styling and solid off-road capability. I tested the mid-range Latitude Lux, which costs $5,000 more than the base model but comes with larger wheels, heated seats, and other niceties.
Notable tech features: smartphone integration, Wi-Fi hot spot, Bluetooth, wireless charging, voice recognition, remote start and nine-speaker Alpine stereo.
But it's the list of safety gear that rally wowed me, such as rearview camera, park assist, lane-departure warning, driver-attention monitoring, rear-seat passenger reminder, pedestrian and cyclist detection, blind-spot monitor, forward collision warning with active braking, and—whew!—so much more.
SUBARU CROSSTREK
$27,000
MPG: 28 city/34 highway
0 to 60 mph: 9.1 seconds
Cargo room: 20 cu. ft.
PROS: decent mileage, comfy seats, user-friendly cabin
CONS: poky base engine, so-so storage, plasticky dashboard
IN A NUTSHELL: With so much sport-ute competition these days, automakers seem to be revamping their SUV models each year (not every four to six years, as in the past). This time, the Subaru Crosstrek receives some nifty design flourishes and major cabin upgrades. Compared to the butch Jeep Compass, the curvier Crosstrek looks trés chic. Think boyish Buck versus trendy Eddie on "911."
Based on the nimble Impreza hatchback, the subcompact Crosstrek feels car-like and agile. Two engine choices, but opt for the more potent powerplant so it doesn't feel like you're just treading water. While the Crosstrek is smaller and slower than the Compass, the ride here is smoother and more composed. Higher ground clearance, tighter suspension and quick all-wheel drive system all help, as does a new direct-steering system. Plus, paddle shifters, which I only needed to use once or twice when merging into traffic, provide plenty of extra oomph.
The Crosstrek cabin, which is surprisingly quiet, offers good legroom for passengers in both the front and back. An optional 11.6-inch infotainment touchscreen is mounted vertically, similar to those iPad-like displays found in the Ford Mustang Mach-E and various luxury vehicles.
It says something when my biggest beef with the Crosstrek is the placement of the odometer reset button, which is only a smidge above the remote start button. Both buttons are completely obscured behind the steering wheel, so I was constantly reaching around and pressing the wrong one. A minor annoyance, to be sure. But if Subaru could fix this ergonomic annoyance, then I wouldn't have to listen to my husband claim that the problem is actually my own "user error."