Zarley's angels
Busy gay singer makes time for Trevor benefit in D.C.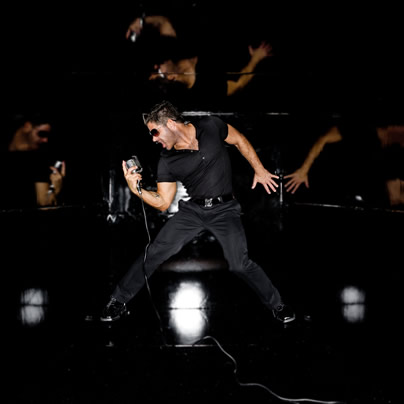 Matt Zarley will be in D.C. for "Paint the Town for Trevor," the third annual D.C. Pride fundraiser event for the Trevor Project at Town (2009 8th St., N.W.) on June 6 at 6:30 p.m.
Zarley has been involved with the Trevor Project for about six years. His cover of Pat Benetar's 1984 hit "We Belong" was inspired by his work with the organization.
"I think [bullying] has always been a problem, we're just more aware of it now, and I think that they've been instrumental in really bringing it to the forefront of the mainstream," Zarley says of the organization. "What I was really attracted to was the work that they do and what they stand for. I just think it's really invaluable."
Zarley, a beefy openly gay dance/inspirational singer based in Los Angeles, has enjoyed recent fame in a series of video singles that show off his sense of humor. Last year's "WTF" was full of cheeky humor and elaborate design work. Current single/video "Trust Me" imagines him as a U.S. presidential candidate trapped in a gay sex scandal.
His family started the Zarley Family Foundation to lend their support to causes that they, as individuals and collectively as a family, are passionate about and the foundation has previously given money to the Trevor Project.
The foundation has also given money to the Starkey Hearing Foundation, Casa Pacifica, Boys Town, the Boys & Girls Club and Broadway Cares.
Zarley sort of grew up in the show business world, debuting on Broadway in "A Chorus Line" while still a teenager. He has also appeared in "Cats," "Kiss of the Spider Woman," "Chicago," "Joseph and the Amazing Technicolor Dreamcoat" and "The Who's Tommy."
Zarley will also be closing the Broadway Bares Beach Burlesque show with his latest single at Fire Island on Saturday. For more information, visit broadwaybares.com.
"I think its important for all of us to support one another. It's such a niche market and I think the more we support one another and reach out … the more we'll become a main stream commodity," Zarley says. "I think we need to embrace each other."
Zarley is in the midst of a busy summer. He'll also be appearing at various Prides including San Deigo, Vegas and Reno as well as Chicago's Market Days, an event he's always wanted to be a part of.
Zarley has also appeared on television in Disney's "Cinderella," "Annie," "Geppetto" and "Fame." He can also be heard on the NBC's musical "Smash."
He has worked with artists such as Chaka Khan, Josh Groban, Reba McIntire and more. His debut album, "Debut," was released in 2002. His sophomore album, "Here I Am" had its title track chosen as a top 20 finalist in the 2008 "American Idol" songwriter competition. His latest album, "Change Begins With Me" was released last summer.
In 2002, Zarley was the first openly gay bachelor to be named in "People Magazine's" "Hottest Bachelors" issue.
"People always ask me, 'Do you feel like you're taking a risk?'" Zarley says about being an openly gay artist. "It is what it is and we are who we are."
Tickets to "Paint the Town" range from $50 to $150 and can be purchased online at thetrevorproject.org. The Trevor Project is a national organization providing crisis intervention and suicide prevention services to LGBT youth. For more information on Zarley, visit his official website mattzarley.com.
An exciting revival of 'Evita' at Shakespeare Theatre
Out actor Caesar Samayoa on portraying iconic role of President Perón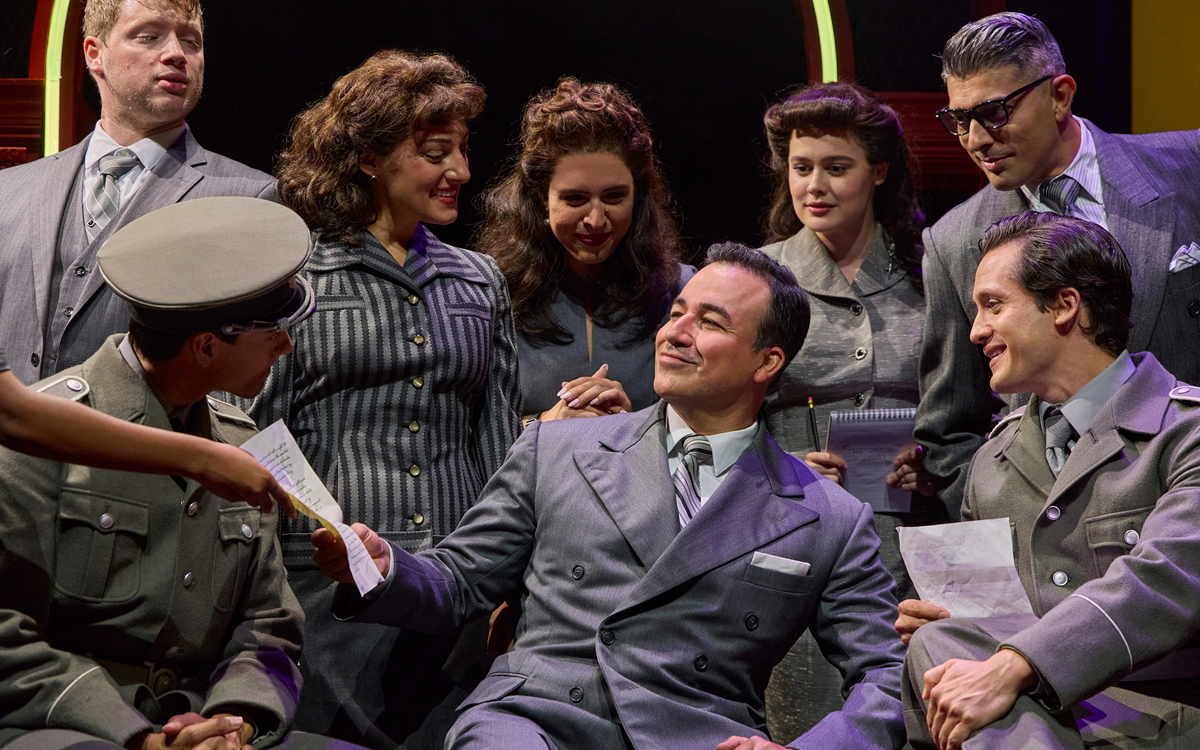 'Evita'
Through Oct. 15
Shakespeare Theatre Company
Harman Hall
610 F St., N.W.
$35–$134
Shakespearetheatre.org
When Eva Perón died of cancer at 33 in 1952, the people's reaction was so intense that Argentina literally ran out of cut flowers. Mourners were forced to fly in stems from neighboring countries, explains out actor Caesar Samayoa.
For Samayoa, playing President Perón to Shireen Pimental's First Lady Eva in director Sammi Cannold's exciting revival of Andrew Lloyd Webber's "Evita" at Shakespeare Theatre Company is a dream fulfilled.
As a Guatemalan-American kid, he had a foot in two worlds. Samayoa lived and went to school in suburban Emerson, N.J. But he spent evenings working at his parents' botanica in Spanish Harlem.
During the drives back and forth in the family station wagon, he remembers listening to "Evita" on his cassette player: "It's the first cast album I remember really hearing and understanding. I longed to be in the show."
As an undergrad, he transferred from Bucknell University where he studied Japanese international relations to a drama major at Ithica College. His first professional gig was in 1997 playing Juliet in Joe Calarco's off-Broadway "Shakespeare's R&J." Lots of Broadway work followed including "Sister Act," "The Pee-Wee Herman Show," and most significantly, Samayoa says, "Come From Away," a musical telling of the true story of airline passengers stranded in Gander, Newfoundland during 9/11. He played Kevin J. (one half of a gay couple) and Ali, a Muslim chef.
He adds "Evita" has proved a powerful experience too: "We're portraying a populist power couple that changed the trajectory of a country in a way most Americans can't fully understand. And doing it in Washington surrounded by government and politics is extra exciting."
WASHINGTON BLADE: How do you tap into a real-life character like Perón?
CAESAR SAMAYOA: Fortunately, Sammi [Connald] and I work similarly. With real persons and situations, I immerse myself into history, almost to a ridiculous extent.
First day in the rehearsal room, we were inundated with artifacts. Sammi has been to Argentina several times and interviewed heavily with people involved in Eva and Peron's lives. Throughout the process we'd sit and talk about the real history that happened. We went down the rabbit hole.
Sammi's interviews included time with Eva's nurse who was at her bedside when she died. We watched videos of those interviews. They've been an integral part of our production.
BLADE: Were you surprised by anything you learned?
SAMAYOA: Usually, Eva and Perón's relationship is portrayed as purely transactional. They wrote love letters and I had access to those. At their country home, they'd be in pajamas and walk on the beach; that part of their life was playful and informal. They were a political couple but they were deeply in love too. I latched on to that.
BLADE: And anything about the man specifically?
SAMAYOA: Perón's charisma was brought to the forefront. In shows I've done, some big names have attended. Obama. Clinton. Justin Trudeau came to "Come From Away." Within seconds, the charisma makes you give into that person. I've tried to use that.
BLADE: And the part?
SAMAYOA: Perón is said to be underwritten. But I love his power and the songs he sings ["The Art of the Possible," "She is a Diamond," etc.]. I'm fully a baritone and to find that kind of role in a modern musical is nearly impossible. And in this rock opera, I can use it to the full extent and feel great about it.
BLADE: "Evita" is a co-production with A.R.T. Has it changed since premiering in Boston?
SAMAYOA: Yes, it has. In fact, 48 hours before opening night in Washington, we made some changes and they've really landed. Without giving too much away, we gave it more gravity in reality of time as well as Eva's sickness and the rapid deterioration. It's given our second act a huge kind of engine that it didn't have.
BLADE: You're married to talent agent Christopher Freer and you're very open. Was it always that way for you?
SAMAYOA: When I started acting professionally, it was a very different industry. We were encouraged to stay in the closet or it will cast only in a certain part. There was truth in that. There still is some truth in that, but I refuse to go down that road. I can't reach what I need to reach unless I'm my most honest self. I can't do it any other way.
HRC's National Dinner is back
LGBTQ rights organization's annual gala features Rhimes, Waithe, Bomer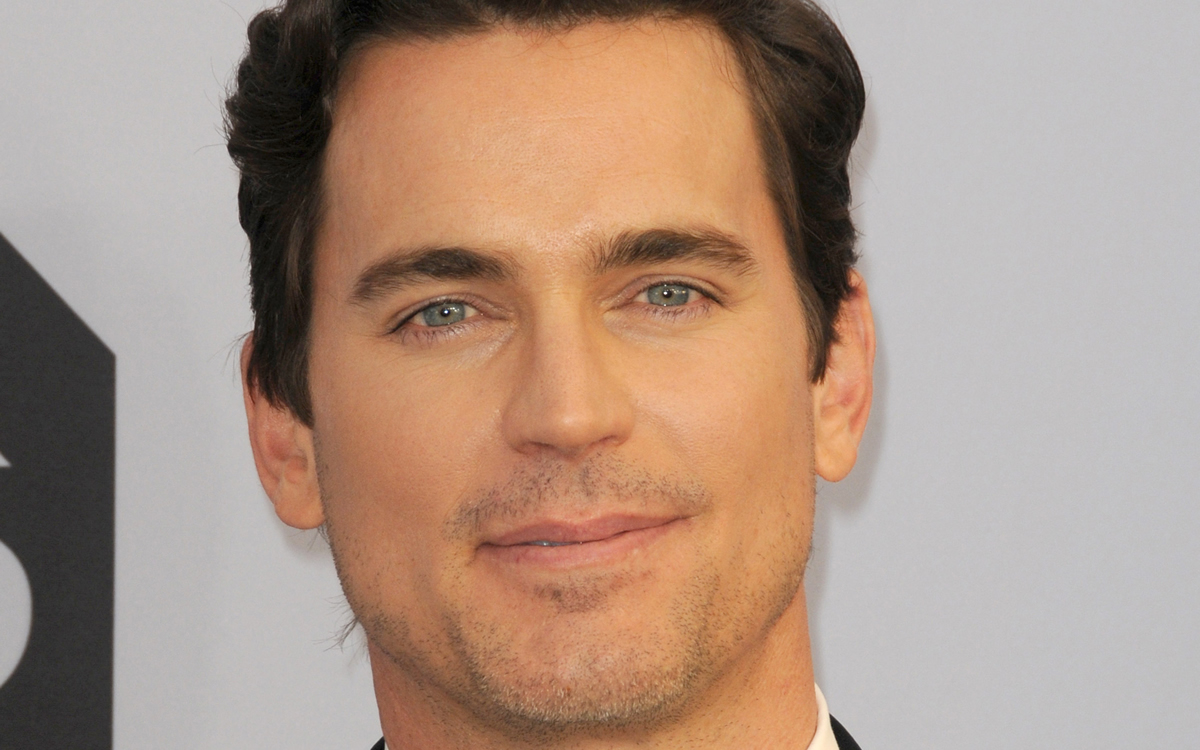 The Human Rights Campaign will host its annual National Dinner on Saturday, Oct. 14 at the Walter E. Washington Convention Center.
The dinner's honorees include world-famous producers, actors and entertainers whose work spotlights the fight for civil rights and social justice, including Shonda Rhimes, Lena Waithe and Matt Bomer.
A new event, as part of the weekend, — the Equality Convention — will take place the night before the dinner on Friday, Oct. 13. The convention will showcase the power of the LGBTQ equality movement, feature influential political and cultural voices, and bring together volunteer and movement leaders from across the country to talk about the path ahead.
For more details about the weekend, visit HRC's website.
MLK Library to spotlight queer Asian writer
Trung Nguyen's 'The Magic Fish' explored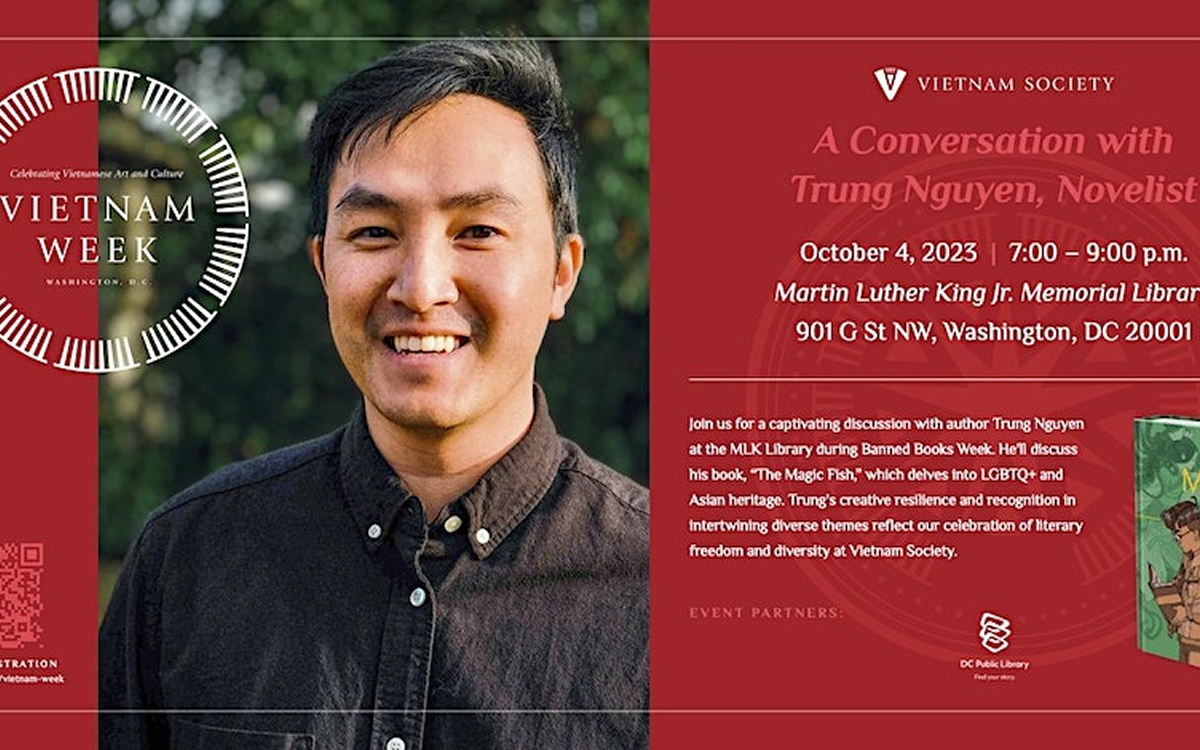 The Martin Luther King Jr. Memorial Library will host "A Conversation with Trung Nguyen, Novelist" on Wednesday, Oct. 4 at 7 p.m.
Nguyen's book, "The Magic Fish" explores the LGBTQ experience and dives deep into Asian heritage and culture. United States Ambassador to Vietnam Ted Osius will attend the event and introduce Nguyen.
Admission is free and more details are available on Eventbrite.