Sophie's choice
'90s hitmaker returns after seven years with new album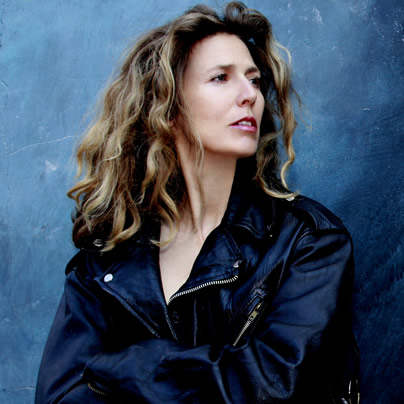 How hard is it in this day and age to bounce back from a pop music career misstep? One likes to think pop culture — America ultimately voting with its pocketbook of course — eventually rewards and rediscovers the deserving.
One thinks of Kelly Clarkson who managed a comeback after the ill-advised downer (though it still went Platinum) 2007 album "My December." And love her or hate her, Mariah Carey beat the odds with the monster-selling "Emancipation of Mimi" after her epic "Glitter" failure (both film and soundtrack).
But what if your supposed misstep isn't even a bad album? Sophie B. Hawkins was well on her way to establishing distinguished career by the end of the '90s. She was red hot right out of the gate — "Damn I Wish I Was Your Lover," which hit No. 5 on the Billboard Hot 100 in 1992, is a defining song of the era. She was nominated for the Best New Artist Grammy that year (co-nominated with Billy Ray Cyrus, Kriss Kross and Jon Secada; Arrested Development won). She survived the sophomore jinx with another mammoth hit "As I Lay Me Down," a VH-1 staple from her second album "Whaler" that peaked at No. 6 during a 44-week run on the Hot 100 and a whopping 67 weeks (six at No. 1) on the AC chart. Unless you were in a convent that year, you heard it many, many times.
With that kind of start, the sky was conceivably the limit and expectations ran extremely high for her 1999 follow-up, "Timbre." But trouble loomed — it's a famous story, actually: Hawkins' then label (Sony) only reluctantly released first single "Lose Your Way" with a banjo accompaniment. They argued it was poison for pop radio. Hawkins said it was essential. Though re-released independently in 2001 and followed by an indie follow-up called "Wilderness" in 2004, Hawkins lost her commercial, but not her artistic, footing. "Wilderness" turned out to be an unfortunately apt title — she spent years wandering.
Perhaps this wasn't a total surprise, though. Anybody who'd paid attention knew Hawkins had a wild streak. She shimmied and writhed like a woman possessed on her duet with Melissa Etheridge on the latter's VH-1 special in 1995 with a slate of then-hot female singer/songwriters like Joan Osborne, Jewel and Paula Cole. Those who caught Hawkins in concert knew of her penchant for the unconventional. As her audiences got smaller, her jeans got more shredded, her stream-of-consciousness stage meanderings more fluid. She wrangled memorably with Howard Stern about why she doesn't shave her legs.
Though she's long shunned labels for sexual orientation, the fact that she's been in a same-sex relationship with filmmaker Gigi Gaston for several years (Gaston's "The Cream Will Rise" follows Hawkins on an early tour) is one of the more conventional aspects of her persona. And it's easy to forget that her wildly eclectic albums are full of intricately crafted and sometimes epic, sometimes disarming power pop that at times rivals Joni Mitchell's best stuff for complexity and lyrical depth — check out "Mysteries We Understand," "Only Love" "Help Me Breathe" and "I Need Nothing Else" especially.
Her hit singles are only part of the story. An early MusicHound review said, "Dig (further) than (the hits) and her abilities to seamlessly weave in and out of jazz, folk and dance, all driven by a kind of tribal percussion sensibility (emerge)."
But Hawkins, now 44, is starting to sound her age. Not vocally — her singing still has the luster that struck her chart gold all those years ago, but her insights during an hour-long phone chat last week show a woman who's thought long and hard about life, pop culture popularity cycles, music making in the Internet age and much more. With no apparent time constraints, Hawkins gamely goes anywhere the questions take her and beyond, from hair tips and why she's a dog person to the deeper story behind the banjo battles and her still-complicated relationship with her mother (explored memorably in "Cream"). The impetus for all this is her interminably delayed new album "The Crossing," her first collection of new material in seven years, which dropped last week.
"People were always telling me, 'Oh, you sold out with 'Tongues and Tales,' or, 'Oh, you sold out with 'Whaler.' I'm not saying 'Tongues and Tales' was just art for art's sake, but that was really the best I could to try and reach people," Hawkins says. "Those albums were the least weird I could possibly be. You want your music to reach people, you want it to get out there to as many as possible, otherwise it's too isolating. It's like masturbation, you're not doing it with anybody."
Hawkins considers herself part of a group of '90s women singer/songwriters — she mentions Paula Cole and Tori Amos as peers — who barely "squeezed through" the music industry gate before the doors shut altogether, from the advent of file sharing to endless label buyouts that left precious few major players in the game. Yes, there are still women hitmakers — Rihanna, Adele — but they're few and far between and getting younger all the time.
"I think everybody knew what was going to happen, the chilly winds were already blowing," she says. "I felt with the first album like, 'Wow, I really got away with something' in spite of all this. Then with 'Whaler' it felt like that again, although that was really the beginning of the fight. … In the '90s, it really started turning against the individual artist into this totally corporate thing in every way. It was like, 'Oh, I'm with this group, I'm with that group, this is Sophie's sound, this is the lesbian sound, the country artist, the right wing, the left wing — I feel like several of us just barely squeaked through in spite of all that."
And yes, some of that line of thinking is what's led Hawkins to shun traditional LGBT labels.
She admits she and Gaston have been in an exclusive relationship (Gaston is also her manager), but says a lack of general perception of nuance causes her to avoid certain language.
"It's because nobody listens," Hawkins says. "They just want to say it, and shut up and not hear any more about it. I love the word bisexual but it has such a negative connotation, I don't know why. It's like this big, scary thing for people so I've tried to come up with something that's what I really think I am … I'm definitely not heterosexual or homosexual, I love men and women equally and passionately. I'm just having a relationship right now with a woman and I think there are very few men I could have a relationship with. I'm a very singular person. I'm committed to this woman, but if I were not, I'd probably be alone."
The years since "Wilderness" have not been inactive for Hawkins. She became a mother — her son with Gaston, Dashiell, is 3. She popped up at the Grammys pre-show as a presenter, campaigned avidly for Hillary Clinton's presidential campaign, released several singles along the way including one ("The Land, the Sea and the Sky") as a benefit for the Waterkeeper Alliance, an environmental group.
She released a live album and her song "Life is a Bomb" was on the soundtrack for the 2011 Garry Marshall film "New Year's Eve," a feat Hawkins says was wildly against the odds. She also tweaked "The Crossing" endlessly as the years went by and various proposed release dates came and went. Hawkins says it's "a miracle" the album came out at all.
She also worked with Gaston on a musical for Kristin Chenoweth that's on hold until Chenoweth's producer of choice is available and she has high hopes for an October musical in Los Angeles (Hawkins lives in Venice, Calif., and has been on the West Coast for more than a decade) in which she'll star as Janis Joplin.
Hawkins says she knew instinctively, she was supposed to do the Joplin piece.
"My reaction was just, 'Yes,' and I never say yes to anything right away. I just think there's something I can do with Janis that will speak to every creative person out there who feels overlooked or treated in a way that's not fair. … If we can get this ball in the basket, I have a good feeling about this, I think it could be a slam dunk. It will be so relevant to now, it really gives me a freedom I cannot even tell you."
Hawkins guesses, counting the Chenoweth musical and "The Crossing" material, she's written about 300 songs in the last seven years. The album will include acoustic remakes of "Damn" and "As I Lay Me Down." Hawkins has a distribution deal with EMI for the release.
Hawkins says she's a huge dog lover because she could never have one as a kid. She loves them because there's "no barrier" to their affection and presence.
Of her trademark abundant tresses, Hawkins says her only hair care tip is to avoid washing it as much as possible. She insists hers looks best when it's been weeks since the last shampoo.
"That's when I always get the most compliments, people saying 'Oh, you have such great hair.'"
She's also realistic about "The Crossings" commercial prospects. She says she'll never stoop to giving her music away but realizes the chances of duplicating her early chart success are practically nil.
On one hand, Hawkins says her art (she paints too) is something she "couldn't not do." Conversely, she says it's Gaston who has urged her to continue against increasingly difficult industry and commercial odds.
"She's so much more than a manager," Hawkins says. "Things bother her more than they bother me. Oh, believe me, I would have just gone away by now and written and painted by myself if it weren't for her. I don't think I could have survived but she tells me, 'You're not giving up, you're a great artist, it kills me that people don't see this.' She really takes it on as one of her missions."
So in hindsight, was the banjo battle worth it?
Hawkins says the story has gotten oversimplified as a kind of cautionary tale for supposedly overambitious pop singers — as in, "Remember Sophie B. Hawkins? Look what happened to her."
She says it was more an issue of increasing pressure to write songs in huge groups of collaboration Hawkins found unwieldy and artistically stifling. She says she would have agreed to remove the banjo line for the radio version and kept it on a remix or B-side version ("Believe me, all those scenarios were discussed"), but push came to shove when label execs put their foot down over her using it for a live TV appearance.
"It was really the straw that broke the camel's back," she says. "It was such a clear thing to me. They were taking away my horse, in a way. I thought, 'I can't ride into battle without my horse. I can't win without the horse.' It just made me realize we weren't on the same team anymore. … They were no longer rooting for me to win, they were trying to destroy me."
Hawkins says she's learned to find rewards in non-traditional places. Even though her relationship with her mother is still every bit as complicated as it was portrayed in "Cream," Hawkins says there are sparks of healing and inspiration there too.
"There are artistic people out there struggling who never make at all," she says. "So when somebody tells me they get it, it's like winning an Oscar. My mother called me the other day and told me she'd listened to the new album. She said she'd felt it, whatever it was, this profound thing in the music. If your parents are alive and you get that, that's my Grammy."
'Framing Agnes' unearths historic trans narratives for engaging doc
Pioneering figure beat the cis-hetero patriarchy at their own game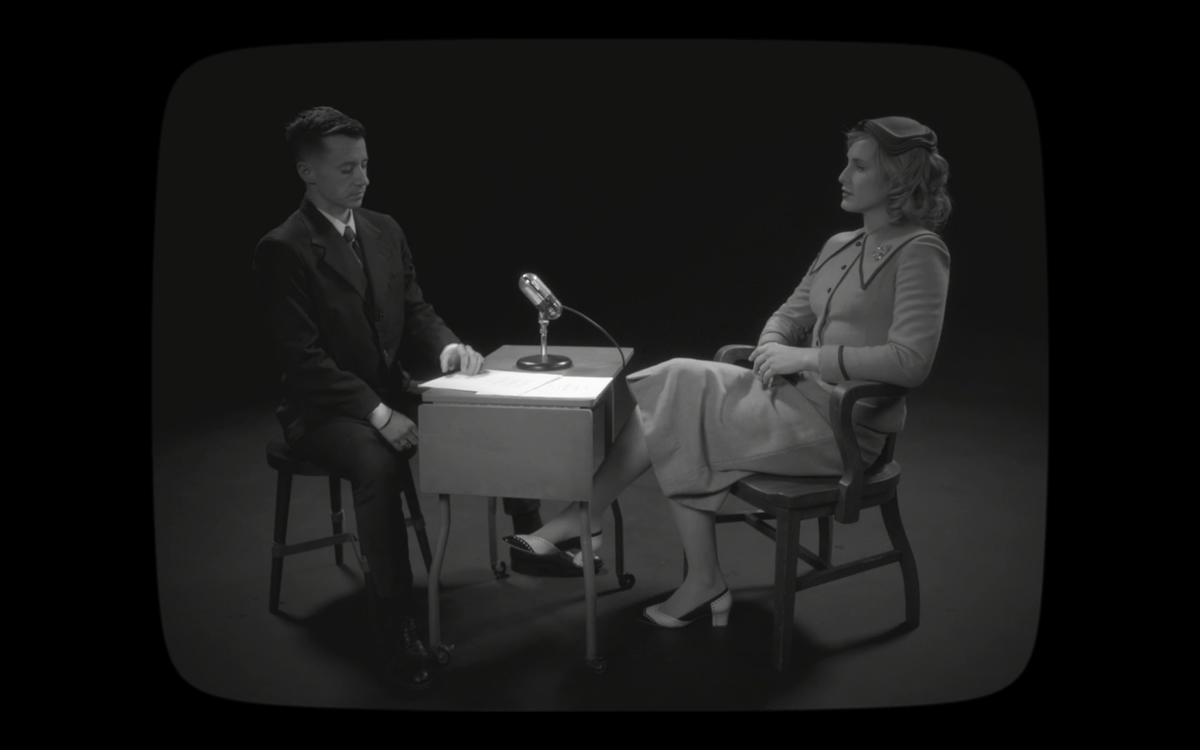 You might assume in 2022 that information about our cultural heroes from the past would be readily available. After all, we carry the entire repository of human knowledge, or at least the potential for accessing it, in the palm of our hands; if someone has made a significant impact in our history, even within the history of a specific community, it stands to reason that a factual chronicle of their life would exist.
What happens, though, when an important figure is part of a community that has been historically disregarded by the mainstream narrative? When the influence they've cast across the years has been buried deep in anonymity by a determined effort to marginalize or even erase the community they represent?
That's the question explored in "Framing Agnes," a new film from transmasculine Canadian director Chase Joynt ("No Ordinary Man") that blends documentary, narrative, and speculative analysis as it goes on a deep dive into the buried case files of an infamous gender health study headed by psychiatrist Robert Stoller at UCLA in the 1950s and 1960s. The "Agnes" of the title refers to the pseudonymous "Agnes Torres," who was one of dozens of individuals interviewed as part of the research about transgender identity.
Agnes, portrayed in Joynt's movie by Zackary Drucker ("Transparent"), has become legendary within the trans community for successfully navigating an institutional system to access the gender-affirming care it would otherwise have denied her. At a time when surgery was only granted to intersex individuals, she lied about having taken estrogen to feminize her body from an early age, claiming instead to have been born with physiological characteristics of both genders; she was given access the procedure, which was performed in 1959, and continued to participate in the study. Years later, she confessed her ruse to Stoller, who was then forced to retract and rethink the findings which had formed part of the basis for his influential writings around transgender identity — writings, it should be said, that approached the subject as a "pathology" and considered it a psychological condition to be corrected or prevented.
It's easy to see why Agnes would be a heroic figure to today's trans community. After all, she not only beat the cis-hetero patriarchy at their own game, she also managed to single-handedly sabotage the credibility of theories that were being used to legitimize anti-trans bias. Though her real identity may be forever hidden to us, her audacity alone is more than enough to elevate her to the status of trans icon.
She was, however, not the only one. The interviews – which were conducted by sociologist Harold Garfinkel, Stoller's collaborator on the study – also document the lived experiences of many other anonymous participants, and Joynt's film positions Agnes as only the best-known among what was, in fact, a much wider and more diverse sampling of individuals, all with relatable stories about living a trans life in mid-century America. These include trans women of color as well as trans men, who were far outside the boundaries of what most Americans were willing to accept in an era when Christine Jorgensen – pretty, blonde, and "respectably" cultured – was the only face of "transsexuality" in the public eye.
In "Framing Agnes," Joynt elevates a handful of these unsung trans pioneers alongside Agnes, collaborating with several notable trans performers – besides Drucker, Angelica Ross ("Pose"), Jen Richards ("Mrs. Fletcher"), Max Wolf Valerio, Silas Howard, and Stephen Ira are among the cast – to re-enact their interviews with Garfinkel on camera. Eschewing a straightforward approach in favor of a more artful conceit, these segments are presented not in their clinical setting, but in the style of a Mike-Wallace-style TV interview of the era, with Joynt himself taking on the role of Garfinkel opposite each of his subjects. Even further, he intersperses the re-enactments themselves with footage and interviews documenting the creation of the segments – something akin to a "making of" special feature built right into the movie itself – and commentary focused on putting these historical snapshots of trans life into the context of what we now understand about transgender identity.
While it all might sound a trifle art-y, the filmmaker maintains a loose, accessible, even playful tone to the style – while still respecting the subject matter, and the subjects – that no doubt contributed to the movie's win of both the Audience Award and the "NEXT" Innovator Prize at this year's Sundance Festival. Rather than interrupting the flow, this stylistic format illuminates the material as we go, giving us a chance to share the insights of the artists as they work to bring these nuggets of history to life, and offering an opportunity to reflect on how these long-hidden tales of queer existence connect to our own in the here and now.
Yet there are times in "Framing Agnes" – particularly in its latter half – when one can't help but feel frustrated by a sense of distance. We are ultimately given only snippets of these compelling narratives and left only with conjectured facts that can be extrapolated from contextual circumstance or by reading between the lines; the onscreen discussion around them – helped immeasurably by the availability of language around the subject matter that didn't exist at the time they were recorded – serves to enlighten, to amplify, and to humanize, but we are never allowed to get deeply enough inside them to really know the people at their center.
That, of course, is the answer to the question we posed in the beginning. When the record of our heroes has been suppressed, all we have left are icons. We can surmise, project, interpret, and guess as much as we want, but we can never know much, if anything, about them beyond whatever words they may have left us. In the case of Agnes and her fellow interviewees, those words reveal much about what it was like to be trans in their time, and verify many of our assumptions about it while contradicting others.
They tell us things about their feelings, their relationships, their self-esteem, their survival tactics, and many of the other universal touchstones of experience that can evoke solidarity between generations an era apart; beyond these things, they tell us nothing, and we can only rely, like the artists who came together to create "Framing Agnes," on our imaginations.
It helps that each of the performers seems deeply invested in their character – further proof, if any were needed, of the value of lived experience over outsider assumption when it comes to acting in such roles – and that the vintage segments are executed with meticulous skill and attention to detail. And if we are denied, perhaps, the opportunity to fully access the lives of the people Joynt's movie profiles, we are welcomed into the conversation about them – indeed, into the whole creative process – by the artists who brought them to us.
"Framing Agnes" is currently in a limited theatrical run before expanding to select cities nationwide. If it doesn't make it to a screen near you, don't worry – it's slated for a streaming debut early next year.
Trans soprano leads glorious 18th century 'Christmas Oratorio'
Misgivings about fitting into music world prove unwarranted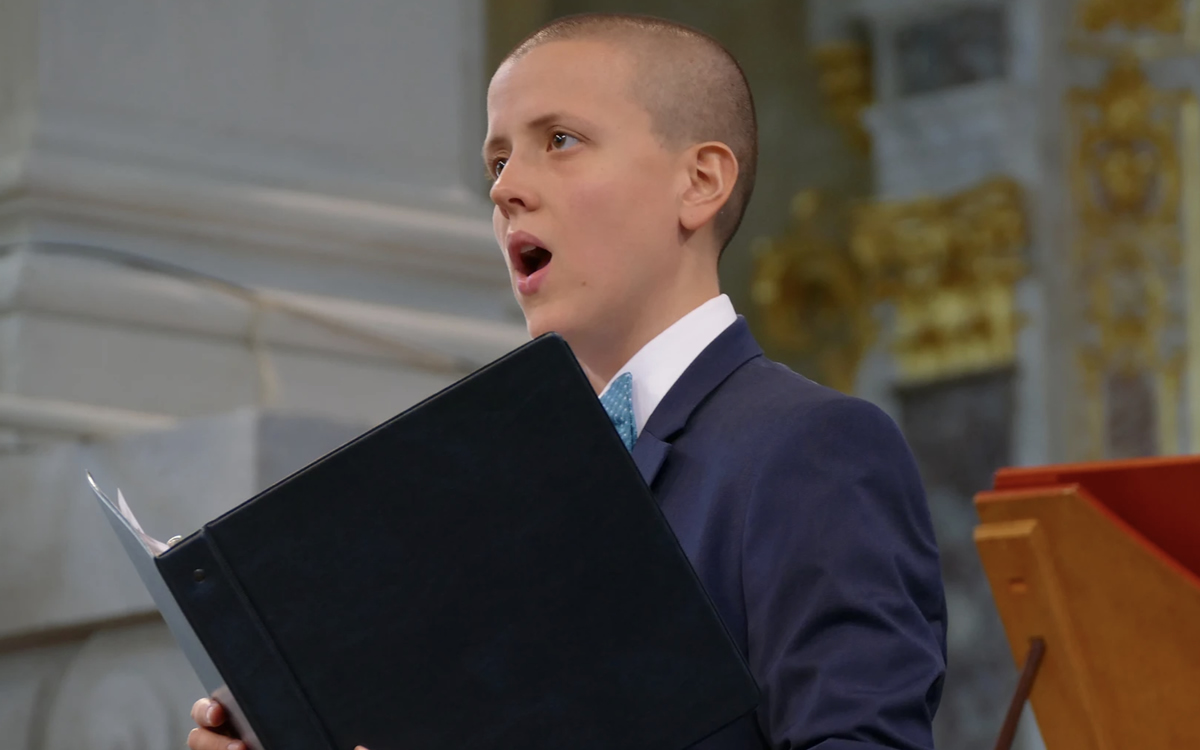 Washington Bach Consort presents
Bach's Christmas Oratorio
Saturday Dec. 10 at 7 p.m.
Music Center at Strathmore
5301 Tuckerman Lane
North Bethesda, Md.
$25 – $89
Strathmore.org
When it comes to opera, Elijah McCormack, 28, is typically cast as children. The talented trans male soprano looks young and sings high, so outside of an educational setting where he's played adult parts, playing extreme youths has become a sort of musical niche.
"It would be really cool to do a baroque opera and actually sing the primary male lead," he opines good naturedly before avowing a passion for both opera and his other work – singing sacred music as a grownup at far-flung concerts and festivals.
On Saturday, McCormack joins the Washington Bach Consort at Strathmore as the soprano soloist in Bach's Christmas Oratorio, a glorious 18th century Baroque telling of the Nativity, sometimes billed as Germany's "seasonal equivalent to the English-speaking world's "Messiah."
"The oratorio is lovely. There are two soprano arias: one is bouncy and exciting and the other meditative. I like them both," he says.
While this is his first time performing at Strathmore, he's sung with the Washington Bach Consort before. The consort's artistic director Dana Marsh met McCormack at Indiana University's Historical Performance Institute (where Marsh is a professor and McCormack graduated in 2019 with a master's of music) In recent years, Marsh has invited him to sing with the consort as both soloist and ensemble member. McCormack cites Marsh as a formative influence and great help.
McCormack grew up in Connecticut (where he's currently based) surrounded by classical music. In addition to a lawyer father passionate about the Romantics (Mahler, Strauss, Wagner), there were many choir practices and performances at the local Episcopalian church, and some pre-transition musical theater parts in high school including Grandma Tzeitel in "Fiddler on the Roof."
"I liked musical theater; it didn't like me," he says wryly.
During his undergrad years at Skidmore, a liberal arts college in upstate New York, McCormack was a studio art major with a concentration in painting who did loads of singing too. Still, as a trans male soprano, he wasn't sure there would be a place for him in the professional musical performance world.
In 2016, near the end of his senior year, something rare and wonderful happened. Skidmore uncharacteristically staged a fully produced Baroque opera, "Serse" by Handel, and McCormack was cast as the secondary male lead, a role originally written for a castrato: "That experience of singing was really affirming for me. I suddenly knew there were roles for me and music that suited my voice."
He had realized he was trans at 17 and transitioned socially at Skidmore. "For me personally, it was a fairly uncomfortable way for me to spend my first years in college. At one point, I'd thought about hormone therapy and figured that "Serse" would be the last hurrah of my soprano voice. But because I loved singing soprano so much, I didn't do it."
Other changes were made without regret, however. He credits top surgery in 2014 with improving both his general quality of life as well as his singing abilities. No longer having to bind his chest, like many trans men and trans masculine people do, his singing markedly improved.
Also, misgivings about fitting into the music world have proved unwarranted.
"Always, walking into an audition room is the hardest part. I tend to think they know I'm queer but maybe they're unsure exactly what flavor of the rainbow I am," says the prize-winning singer. "So far, being visibly gender nonconforming, especially in a traditional space like you typically find with classical music, hasn't elicited negative reactions. People don't understand everything, but I'd say the world is catching up in terms of how to talk to and about people of various gender experiences."
At over two hours is Bach's Christmas Oratorio too heavy for the casual listener?
"Depends on attention span," he says. "But as things go, it's accessible — fun, joyful, and a good time. And it's not one of the usual holiday things you're likely to have already seen a million times."
Eckington Hall plans 'Holidaze' market
Jewelry, art, ceramics, vintage clothing, food, beer and more at event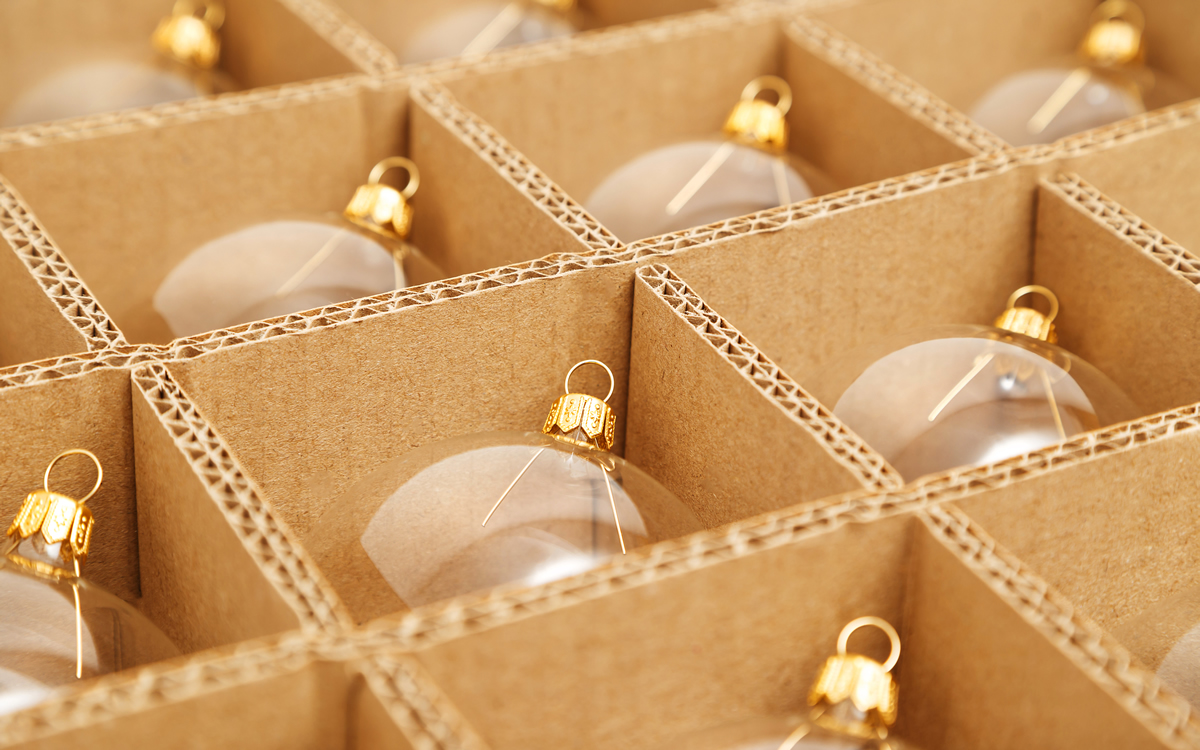 Eckington Hall and DC Bouldering Project will join forces for "Eckington Place Holidaze," a holiday market, on Saturday, Dec. 17 at 1 p.m along the Woonerf on Quincy Lane.
The event will feature vendors selling a variety of goods such as jewelry, art, ceramics, vintage clothing, candles, books, collectibles, food and beer. Some of the vendors include Denise Lee Art, Love Soultry, Laura Bryant Art, Simple Pleasures and Capital Vintage, among others.
For more information, visit Eckington Hall's website.