Sophie's choice
'90s hitmaker returns after seven years with new album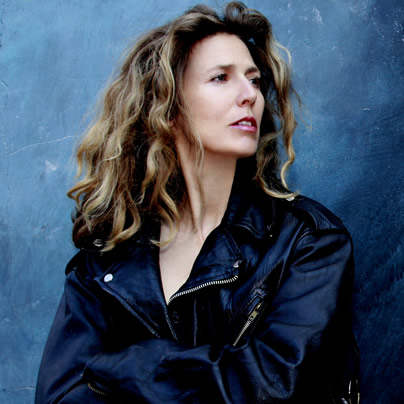 How hard is it in this day and age to bounce back from a pop music career misstep? One likes to think pop culture — America ultimately voting with its pocketbook of course — eventually rewards and rediscovers the deserving.
One thinks of Kelly Clarkson who managed a comeback after the ill-advised downer (though it still went Platinum) 2007 album "My December." And love her or hate her, Mariah Carey beat the odds with the monster-selling "Emancipation of Mimi" after her epic "Glitter" failure (both film and soundtrack).
But what if your supposed misstep isn't even a bad album? Sophie B. Hawkins was well on her way to establishing distinguished career by the end of the '90s. She was red hot right out of the gate — "Damn I Wish I Was Your Lover," which hit No. 5 on the Billboard Hot 100 in 1992, is a defining song of the era. She was nominated for the Best New Artist Grammy that year (co-nominated with Billy Ray Cyrus, Kriss Kross and Jon Secada; Arrested Development won). She survived the sophomore jinx with another mammoth hit "As I Lay Me Down," a VH-1 staple from her second album "Whaler" that peaked at No. 6 during a 44-week run on the Hot 100 and a whopping 67 weeks (six at No. 1) on the AC chart. Unless you were in a convent that year, you heard it many, many times.
With that kind of start, the sky was conceivably the limit and expectations ran extremely high for her 1999 follow-up, "Timbre." But trouble loomed — it's a famous story, actually: Hawkins' then label (Sony) only reluctantly released first single "Lose Your Way" with a banjo accompaniment. They argued it was poison for pop radio. Hawkins said it was essential. Though re-released independently in 2001 and followed by an indie follow-up called "Wilderness" in 2004, Hawkins lost her commercial, but not her artistic, footing. "Wilderness" turned out to be an unfortunately apt title — she spent years wandering.
Perhaps this wasn't a total surprise, though. Anybody who'd paid attention knew Hawkins had a wild streak. She shimmied and writhed like a woman possessed on her duet with Melissa Etheridge on the latter's VH-1 special in 1995 with a slate of then-hot female singer/songwriters like Joan Osborne, Jewel and Paula Cole. Those who caught Hawkins in concert knew of her penchant for the unconventional. As her audiences got smaller, her jeans got more shredded, her stream-of-consciousness stage meanderings more fluid. She wrangled memorably with Howard Stern about why she doesn't shave her legs.
Though she's long shunned labels for sexual orientation, the fact that she's been in a same-sex relationship with filmmaker Gigi Gaston for several years (Gaston's "The Cream Will Rise" follows Hawkins on an early tour) is one of the more conventional aspects of her persona. And it's easy to forget that her wildly eclectic albums are full of intricately crafted and sometimes epic, sometimes disarming power pop that at times rivals Joni Mitchell's best stuff for complexity and lyrical depth — check out "Mysteries We Understand," "Only Love" "Help Me Breathe" and "I Need Nothing Else" especially.
Her hit singles are only part of the story. An early MusicHound review said, "Dig (further) than (the hits) and her abilities to seamlessly weave in and out of jazz, folk and dance, all driven by a kind of tribal percussion sensibility (emerge)."
But Hawkins, now 44, is starting to sound her age. Not vocally — her singing still has the luster that struck her chart gold all those years ago, but her insights during an hour-long phone chat last week show a woman who's thought long and hard about life, pop culture popularity cycles, music making in the Internet age and much more. With no apparent time constraints, Hawkins gamely goes anywhere the questions take her and beyond, from hair tips and why she's a dog person to the deeper story behind the banjo battles and her still-complicated relationship with her mother (explored memorably in "Cream"). The impetus for all this is her interminably delayed new album "The Crossing," her first collection of new material in seven years, which dropped last week.
"People were always telling me, 'Oh, you sold out with 'Tongues and Tales,' or, 'Oh, you sold out with 'Whaler.' I'm not saying 'Tongues and Tales' was just art for art's sake, but that was really the best I could to try and reach people," Hawkins says. "Those albums were the least weird I could possibly be. You want your music to reach people, you want it to get out there to as many as possible, otherwise it's too isolating. It's like masturbation, you're not doing it with anybody."
Hawkins considers herself part of a group of '90s women singer/songwriters — she mentions Paula Cole and Tori Amos as peers — who barely "squeezed through" the music industry gate before the doors shut altogether, from the advent of file sharing to endless label buyouts that left precious few major players in the game. Yes, there are still women hitmakers — Rihanna, Adele — but they're few and far between and getting younger all the time.
"I think everybody knew what was going to happen, the chilly winds were already blowing," she says. "I felt with the first album like, 'Wow, I really got away with something' in spite of all this. Then with 'Whaler' it felt like that again, although that was really the beginning of the fight. … In the '90s, it really started turning against the individual artist into this totally corporate thing in every way. It was like, 'Oh, I'm with this group, I'm with that group, this is Sophie's sound, this is the lesbian sound, the country artist, the right wing, the left wing — I feel like several of us just barely squeaked through in spite of all that."
And yes, some of that line of thinking is what's led Hawkins to shun traditional LGBT labels.
She admits she and Gaston have been in an exclusive relationship (Gaston is also her manager), but says a lack of general perception of nuance causes her to avoid certain language.
"It's because nobody listens," Hawkins says. "They just want to say it, and shut up and not hear any more about it. I love the word bisexual but it has such a negative connotation, I don't know why. It's like this big, scary thing for people so I've tried to come up with something that's what I really think I am … I'm definitely not heterosexual or homosexual, I love men and women equally and passionately. I'm just having a relationship right now with a woman and I think there are very few men I could have a relationship with. I'm a very singular person. I'm committed to this woman, but if I were not, I'd probably be alone."
The years since "Wilderness" have not been inactive for Hawkins. She became a mother — her son with Gaston, Dashiell, is 3. She popped up at the Grammys pre-show as a presenter, campaigned avidly for Hillary Clinton's presidential campaign, released several singles along the way including one ("The Land, the Sea and the Sky") as a benefit for the Waterkeeper Alliance, an environmental group.
She released a live album and her song "Life is a Bomb" was on the soundtrack for the 2011 Garry Marshall film "New Year's Eve," a feat Hawkins says was wildly against the odds. She also tweaked "The Crossing" endlessly as the years went by and various proposed release dates came and went. Hawkins says it's "a miracle" the album came out at all.
She also worked with Gaston on a musical for Kristin Chenoweth that's on hold until Chenoweth's producer of choice is available and she has high hopes for an October musical in Los Angeles (Hawkins lives in Venice, Calif., and has been on the West Coast for more than a decade) in which she'll star as Janis Joplin.
Hawkins says she knew instinctively, she was supposed to do the Joplin piece.
"My reaction was just, 'Yes,' and I never say yes to anything right away. I just think there's something I can do with Janis that will speak to every creative person out there who feels overlooked or treated in a way that's not fair. … If we can get this ball in the basket, I have a good feeling about this, I think it could be a slam dunk. It will be so relevant to now, it really gives me a freedom I cannot even tell you."
Hawkins guesses, counting the Chenoweth musical and "The Crossing" material, she's written about 300 songs in the last seven years. The album will include acoustic remakes of "Damn" and "As I Lay Me Down." Hawkins has a distribution deal with EMI for the release.
Hawkins says she's a huge dog lover because she could never have one as a kid. She loves them because there's "no barrier" to their affection and presence.
Of her trademark abundant tresses, Hawkins says her only hair care tip is to avoid washing it as much as possible. She insists hers looks best when it's been weeks since the last shampoo.
"That's when I always get the most compliments, people saying 'Oh, you have such great hair.'"
She's also realistic about "The Crossings" commercial prospects. She says she'll never stoop to giving her music away but realizes the chances of duplicating her early chart success are practically nil.
On one hand, Hawkins says her art (she paints too) is something she "couldn't not do." Conversely, she says it's Gaston who has urged her to continue against increasingly difficult industry and commercial odds.
"She's so much more than a manager," Hawkins says. "Things bother her more than they bother me. Oh, believe me, I would have just gone away by now and written and painted by myself if it weren't for her. I don't think I could have survived but she tells me, 'You're not giving up, you're a great artist, it kills me that people don't see this.' She really takes it on as one of her missions."
So in hindsight, was the banjo battle worth it?
Hawkins says the story has gotten oversimplified as a kind of cautionary tale for supposedly overambitious pop singers — as in, "Remember Sophie B. Hawkins? Look what happened to her."
She says it was more an issue of increasing pressure to write songs in huge groups of collaboration Hawkins found unwieldy and artistically stifling. She says she would have agreed to remove the banjo line for the radio version and kept it on a remix or B-side version ("Believe me, all those scenarios were discussed"), but push came to shove when label execs put their foot down over her using it for a live TV appearance.
"It was really the straw that broke the camel's back," she says. "It was such a clear thing to me. They were taking away my horse, in a way. I thought, 'I can't ride into battle without my horse. I can't win without the horse.' It just made me realize we weren't on the same team anymore. … They were no longer rooting for me to win, they were trying to destroy me."
Hawkins says she's learned to find rewards in non-traditional places. Even though her relationship with her mother is still every bit as complicated as it was portrayed in "Cream," Hawkins says there are sparks of healing and inspiration there too.
"There are artistic people out there struggling who never make at all," she says. "So when somebody tells me they get it, it's like winning an Oscar. My mother called me the other day and told me she'd listened to the new album. She said she'd felt it, whatever it was, this profound thing in the music. If your parents are alive and you get that, that's my Grammy."
Out Olympian Kenworthy & Paralympian Dunkin on Tokyo & LGBTQ Sports
"The fact that LGBTQ youth drop out of sports at twice the rate of their heterosexual & gender counterparts, it doesn't have to be that way."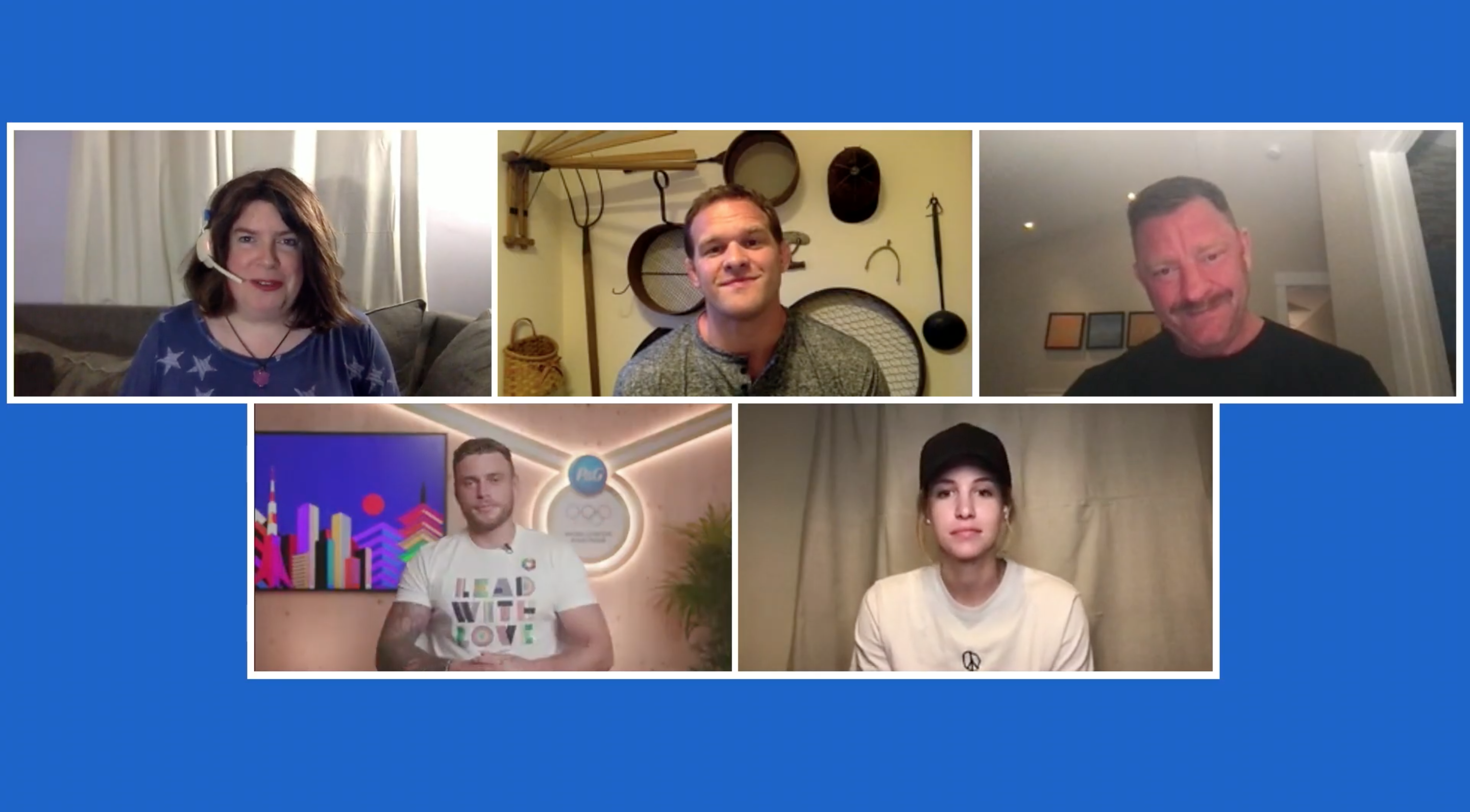 TOKYO – Gus Kenworthy is in Tokyo for the Summer Games, but not to compete. The Olympic Gold Medalist recently joined Paralympian Gold Medalist Abby Dunkin in a Zoom conversation with Athlete Ally founder and executive director Hudson Taylor and the head of LGBTQ+ equality and inclusion for Procter & Gamble, Brent Miller.
"I felt like I knew that if I came out, there must be someone else," Kenworthy said. "I was like, there's someone else in skiing or an action sports or another kid who is going to resonate with my story. And if I can even help one person, then it will be worth it."
This group of athletes and allies tackled the difficult issues of coming out in sports, fears of rejection, suicide attempts and competing authentically as well as the controversy over transgender inclusion in sports, both at the Olympics and in high schools and colleges across the U.S.
"Only 24% of LGBTQ youth participate in sports," noted Taylor. "The fact that LGBTQ youth drop out of sports at twice the rate of their heterosexual and gender counterparts, it doesn't have to be that way."
Dunkin credited Paralympian gold medalist Stephanie Wheeler as an inspiration both on the court and in everyday life as an out lesbian.
"Stephanie really creates such a great environment for me and other athletes and also our staff, too, that were out at the time," said Dunkin. "And that really impacted me to come out and be myself." Wheeler is also head coach of the Univ. of Illinois women's wheelchair basketball team.
As the Los Angeles Blade has reported, there are more than 142 out LGBTQ athletes competing in Tokyo, a record for any Olympic Games. And with trans nonbinary soccer player Quinn on their way to a potential gold medal, making history with out trans woman Laurel Hubbard and out trans BMX competitor Chelsea Wolfe in Tokyo, Miller says their first steps are inspiring to people all around the world, no matter what their gender identity or sexual orientation is.
"It's about bringing people together, supporting people, creating mutual understanding, and really celebrating all of humanity," Miller said. "And now for us, bringing those LGBTQ+ stories forward is critically important because we see the value of what sport can bring."
Watch their conversation with sports editor Dawn Ennis by clicking here.
Equal Representation in Sports: Why LGBTQ+ Visibility Matters
Rapper DaBaby pulled by Lollapalooza over homophobic comments
"Lollapalooza was founded on diversity, inclusivity, respect, and love. With that in mind, DaBaby will no longer be performing."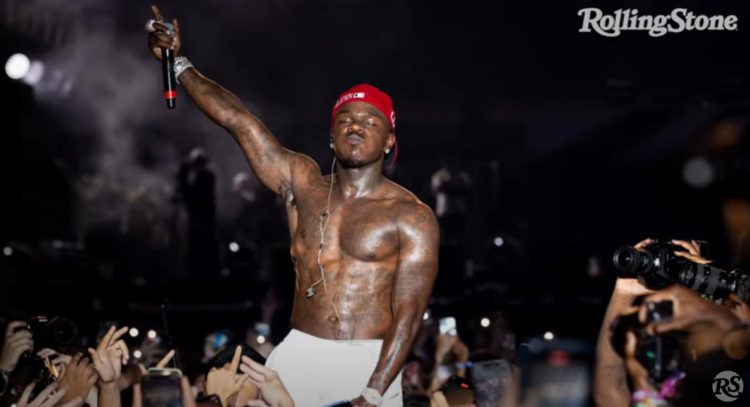 CHICAGO – In an announcement Sunday morning, the organizers of Chicago's Lollapalooza Music Festival said they had pulled artist DaBaby from tonight's closing show after a series of public homophobic remarks by the rapper last weekend in Miami at the Rolling Loud music festival.
On Twitter Lollapalooza officials wrote; "Lollapalooza was founded on diversity, inclusivity, respect, and love. With that in mind, DaBaby will no longer be performing at Grant Park tonight. Young Thug will now perform at 9:00pm on the Bud Light Seltzer Stage, and G Herbo will perform at 4:00pm on the T-Mobile Stage."
Lollapalooza was founded on diversity, inclusivity, respect, and love. With that in mind, DaBaby will no longer be performing at Grant Park tonight. Young Thug will now perform at 9:00pm on the Bud Light Seltzer Stage, and G Herbo will perform at 4:00pm on the T-Mobile Stage. pic.twitter.com/Mx4UiAi4FW

— Lollapalooza (@lollapalooza) August 1, 2021
The Grammy-nominated rapper's comments onstage at the Miami festival last weekend brought swift condemnation from other artists in the music industry including British Rockstar Elton John and Madonna among many others.
In the middle of his set last weekend in Miami the rapper told the crowd, "If you didn't show up today with HIV/AIDS, or any of them deadly sexually transmitted diseases, that'll make you die in two to three weeks, then put your cellphone lighter up! Ladies, if your pussy smell like water, put your cellphone lighter up! Fellas, if you ain't sucking dick in the parking lot, put your cellphone lighter up!"
DaBaby later issued an apology via Twitter that read, "Anybody who done ever been effected by AIDS/HIV y'all got the right to be upset, what I said was insensitive even though I have no intentions on offending anybody. So my apologies" However, the addendum in the same tweet of; "But the LGBT community… I ain't trippin on y'all, do you. y'all business is y'all business." was immediately decried as further proof of the rapper's intolerance of the LGBTQ community.
Anybody who done ever been effected by AIDS/HIV y'all got the right to be upset, what I said was insensitive even though I have no intentions on offending anybody. So my apologies 🙏🏾

But the LGBT community… I ain't trippin on y'all, do you. y'all business is y'all business.

— DaBaby (@DaBabyDaBaby) July 27, 2021
Michael J. Stern, a Los Angeles attorney and a former federal prosecutor who is now a noted featured columnist for USA Today blasted DaBaby's 'apology;'
Yeah, we've got the right to be upset.

We've also got the right to refuse to accept an apology that was prompted by public outcry and not a genuine understanding of, and remorse for, the horrific things you said.

— Michael J. Stern (@MichaelJStern1) July 28, 2021
In his response to Dababy's remarks Elton John, who founded the Elton John AIDS Foundation in 1992, a nonprofit organization which funds frontline partners to prevent infections, fight stigma and provide care for the most vulnerable groups affected by HIV, responded in a lengthy series of tweets:
(2/5)

👉 HIV has affected over 70 million people globally: men, women, children and the most vulnerable people in our communities.

— Elton John (@eltonofficial) July 28, 2021
(4/5)

👉 You can live a long and healthy life with HIV. Treatment is so advanced that with one pill a day, HIV can become undetectable in your body so you can't pass it onto other people.

— Elton John (@eltonofficial) July 28, 2021
(5/5)

👉 Homophobic and HIV mistruths have no place in our society and industry and as musicians, we must spread compassion and love for the most marginalised people in our communities.

A musician's job is to bring people together.

— Elton John (@eltonofficial) July 28, 2021
Madonna took to her Instagram telling the rapper to "know your facts," before spreading misinformation.
"AIDs is not transmitted by standing next to someone in a crowd," she wrote on Instagram. "I want to put my cellphone lighter up and pray for your ignorance, No one dies of AIDS in 2 or 3 weeks anymore. Thank God."
This year's Lollapalooza festival, which is one of the first major festivals to return in full force since the start of the coronavirus pandemic in the United States, concludes Sunday with headlining performances by musical acts Brockhampton, the Foo Fighters, and Modest Mouse.
Dua Lipa 'Horrified' at DaBaby's Homophobic Remarks at Rolling Loud | RS News 7/28/21
IOC: 'Trans Women Are Women' Laurel Hubbard set to make sports history
Laurel Hubbard is set to make sports history on Monday and the International Olympic Committee clearly has her back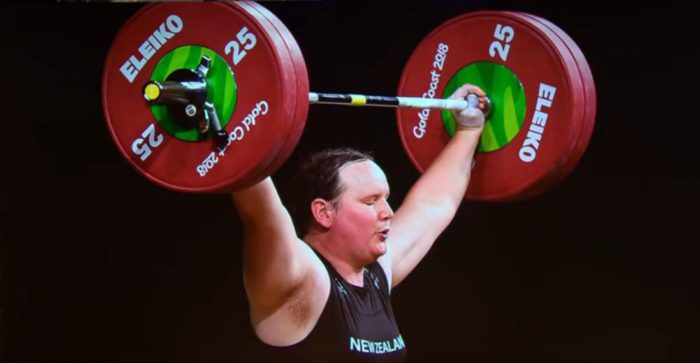 TOKYO – The director of medicine and science for the International Olympic Committee praised weightlifter Laurel Hubbard's "courage and tenacity" as she prepares for her upcoming competition as the world's first out transgender woman Olympian.
In speaking to reporters in Tokyo Thursday, Dr. Richard Budgett directly addressed those who have attacked and mocked the 43-year-old New Zealander and claimed she shouldn't be competing with cisgender women, saying "everyone agrees that trans women are women."
"To put it in a nutshell," he said, "the IOC had a scientific consensus back in 2015. There are no IOC rules or regulations around transgender participation. That depends on each international federation. So Laurel Hubbard is a woman, is competing under the rules of her federation and we have to pay tribute to her courage and tenacity in actually competing and qualifying for the Games."
Hubbard herself has not made any public comments except for a statement following her qualifying for the Summer Games, saying she was "humbled" by the support which had helped her "through the darkness" following a near career-ending injury in Australia in 2018.
Reports around the world have claimed Hubbard is the first trans Olympic athlete, which is actually not the case. As the Los Angeles Blade has reported, Quinn, a trans nonbinary soccer midfielder for Team Canada, last Wednesday became the first out trans athlete ever to complete in the Olympic Games. They posted about it on Instagram, saying, "I feel proud seeing 'Quinn' up on the lineup and on my accreditation. I feel sad knowing there were Olympians before me unable to live their truth because of the world."
The IOC is expected to review and likely revise its policies on transgender participation following Tokyo. Trans athlete and researcher Joanna Harper, who has advised the organization and other sports policy groups, told the Los Angeles Blade her recommendation will be for the IOC to continue to regulate trans athletes sport-by-sport. "There shouldn't be a one-size fits all policy," said Harper.
She also noted how the mainstream cisgender media is consumed with coverage of Hubbard and missing out on the bigger picture, and what it will mean for the next generation watching on TV and online.
"The lack of attention paid to Quinn and to Chelsea Wolfe has been interesting," said Harper.
"A few news outlets have commented on their presence in Tokyo and in Quinn's case the comments have been mostly favorable. On the other hand, the storm of mostly negative press heaped on Laurel Hubbard has been disappointing, although predictable. I hope that the negative press that Laurel has gotten won't dissuade young trans athletes from following their dreams. I think that the next trans woman to compete in the games will get less negative press, and eventually (although probably not in my life) there will come a time when trans women in sport generate little or no controversy."
Hubbard issued a statement Friday via the New Zealand Olympic Committee in which she said: "The Olympic Games are a global celebration of our hopes, our ideals and our values. I commend the IOC for its commitment to making sport inclusive and accessible."
According to a French news outlet, NZOC spokesperson Ashley Abbott told reporters the committee had seen a "particularly high level of interest" in Hubbard's Olympic debut, and much of it has been negative.
"Certainly we have seen a groundswell of comment about it and a lot of it is inappropriate," Abbott said. "Our view is that we've got a culture of manaaki (inclusion) and it's our role to support all eligible athletes on our team. In terms of social media, we won't be engaging in any kind of negative debate."
Abbott reminded the media that the NZOC's job was to support its athletes, including Hubbard. "We all need to remember that there's a person behind all these technical questions," she said. "As an organization we would look to shield our athlete, or any athlete, from anything negative in the social media space. We don't condone cyberbullying in any way."
RELATED: CBS This Morning from 22 Jun 2021