'Lots of tacos and strong margaritas'
'Top Chef' finalist brings bold flair to Bandolero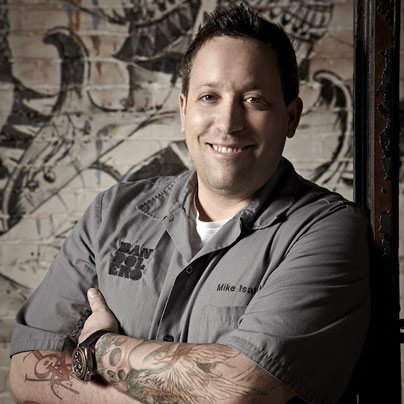 Mike Isabella's idea of a perfect dinner out has three essential components — a welcome feel, cocktail in hand and delicious food at the ready.
Those are the elements the "Top Chef All Stars" runner-up is incorporating at his new restaurant Bandolero (3241 M Street, N.W.) where he likes to "have fun with his food by changing flavors and textures" in the traditional Mexican dishes he offers up with new twists.
A reservation for eight is difficult to get at Bandolero, but in my opinion it's the perfect number to experience all Bandolero has to offer. We walked in, the hostess greeted us warmly, brought us to the remainder of our party, and we were seated. Our waiter approached, explained the small plates concept, and took our drink orders. In moments drinks were being passed around the table. Throughout the evening the exceptional staff including general manager, James Horn, served us and others attentively but not intrusively. Our glasses were always full, we never searched for a plate and there was always food on the table.
When opening Bandolero, Isabella wanted two things: "lots of tacos and strong margaritas." Drinks by head mixologist, Sam Babcock, are not only strong but delicious renditions of classics. Each drink is perfectly balanced. The basic margarita falls short on flavor, but don't waste time on the basic when standouts like the frozen prickly pear margarita exist; it's Isabella's favorite. Other well-crafted drinks include the El Dorado with a five-spice syrup that adds a deep warmth to the cocktail, the fresh Jesus Malverde has cucumber, lime, agave and pork barrel hellfire bitters, and the Casa En Fuego was a mouth full of rich fire from a habanero-infused tequila.
The moment the first dish arrived, flavors began exploding in our mouths. The guacamole is tangy and fresh, and not only does Bandolero succeed with its guacamole but it also serves up an exquisite dip called sikil pak composed of pumpkin seeds, jalapenos and orange. After the dips, we moved on to taquitos and tostadas, a course we quickly dubbed "Mexican sushi." These fresh raw bites were perfect combinations of unexpected flavors. The blue crab with coconut and red chili was too good to pass up, even though I'm sensitive to shellfish. The tuna with ginger and sweet potato as well as the snapper with charred mango and jicama were the two overall favorites at the table.
Then it was time for tacos. We couldn't wait to try the crispy mahi mahi with chipotle, avocado and lime but we ended up being blown away by the complexity of flavors in the suckling pig tacos with apple and habanero mustard. Each bite of this taco with its fresh ingredients was absolute perfection. The BBQ chicken taco however, was dry and bland.
We started getting full, but couldn't resist ordering a few more items. I had been eying the nachos with crispy goat and goat cheese and they turned out to be amazing. Also, the queso fundido with duck confit, manchego and egg was delectable. The sweet plantains were almost as good as my Cuban grandmother's. After such fantastic courses, we couldn't possibly eat anything else, at least until dessert. We ordered the sopapillas — fried donuts with dulce de leche, the besitos de coco (little coconut cookies) and the spicy chocolate ice cream. Before we knew it the plates were scraped clean.
As I look back at the meal I realize that Bandolero gets high marks with almost every drink and dish. Isabella's menu is creative, playful and full of unexpected combinations. The Day of the Dead theme of the restaurant feels authentic, but it also creates a very dark and loud dining room. We found ourselves yelling across the table when conversing. However, the bar at the front of the restaurant is a bright warm spot with reclaimed materials where the playfulness of the theme shines through. Bandolero is an absolute must try, and without a doubt serves up some of the best Mexican cuisine I have tasted in the city.
DC Center to host estate planning seminar series
Three sessions presented by Murray Scheel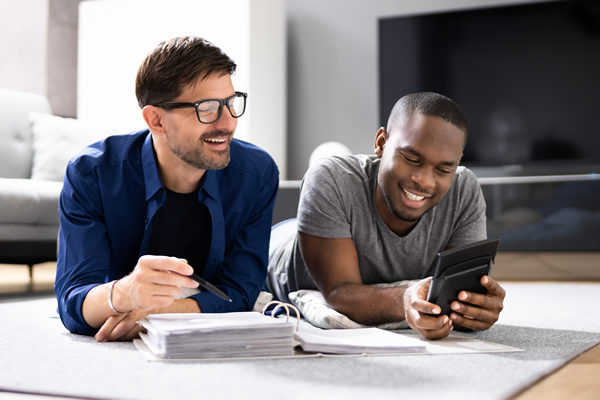 The DC Center for the LGBT Community and the DC Department on Aging and Community Living will host "Estate Planning Tools with Murray Scheel" via Zoom. 
Scheel will walk guests through the process of taking care of the end-of-life planning business that needs to be addressed during the golden years. Scheel is Senior Staff Attorney at Whitman-Walker Health's Legal Services.
This event series will consist of three 1.5-hour sessions:
Jan. 19, 3 p.m. – "Tools for while you're living" (overview, general power of attorney, healthcare power of attorney, disposition of remains, etc.)
Jan. 26, 3 p.m. – "Tools for after you're gone" (living wills, last wills, assets, etc.)
Feb. 2, 3 p.m. – "Healthcare insurance & long term care" (Medicare, Medicaid, correcting misinformation, skilled nursing, hospice care, etc.)
To register for this event, visit the DC Center website.
DC Center to host legal seminar for trans people
Attorney Richard Tappan and paralegal Miranda Shipman to give legal advice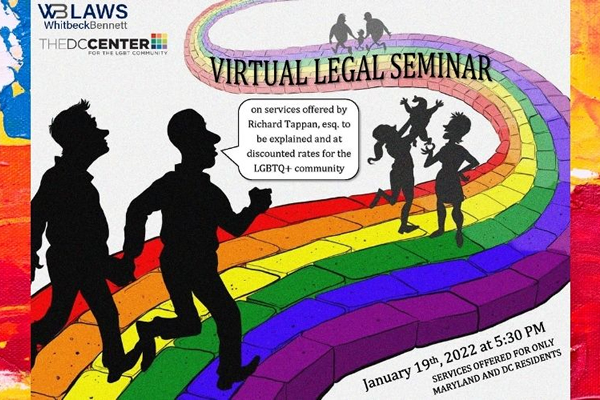 The DC Center for the LGBT Community will host a "Gender and Name Change Legal Seminar" on Wednesday, Jan. 19 at 5:30 p.m. online.
Attorney Richard Tappan and paralegal Miranda Shipman will give legal advice and speak on the importance of the legal community within the LGBTQ community, the difficulties of the LGBTQ community in the legal field and name and gender changes.
Guests can find the link at the DC Center website.
Seeking love and community in Nicaragua
'High-Risk Homosexual' explores author's youth, coming out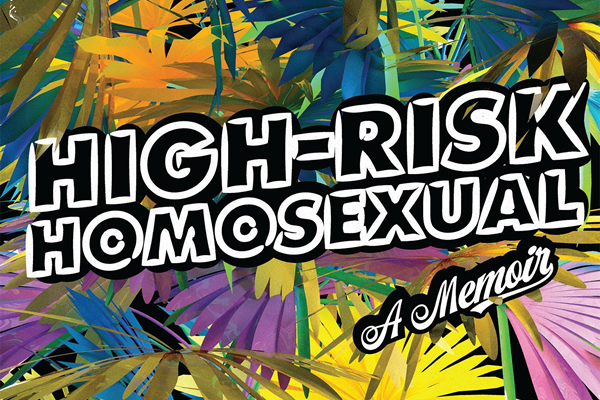 'High-Risk Homosexual: A Memoir'
By Edgar Gomez
c.2022, Soft Skull Press
$16.95/304 pages
Here. Try this.
It fits you, but the color isn't flattering. It's too long, too short, too tight, too loose. That's not your style, so try something else until you find the thing that looks like you. The perfect thing is out there. As in the new book "High-Risk Homosexual" by Edgar Gomez, when something's right, it's right.
He was 13 when he figured out that he was a problem to be solved.
Edgar Gomez' mother had left him in her native Nicaragua with his tíos, just for a while because she had to return to Florida to work. He wasn't there without her for long, but it took years for him to understand that his time with his uncles was meant to make him more masculine.
In retrospect, he says, nobody wanted him to be a man more than he did. He wanted to be liked by other kids and so he told lies in school to make himself stand out. He wanted his mother to see his love of pretty things and say that it was OK. He wanted his brother to acknowledge that Gomez was gay, and to tell him that he loved him.
Instead, after his brother left for college, Gomez got his first boyfriend, a boy he came out to but who couldn't come out to himself. He was called names in school. He came out to his mother, who freaked out about it. He befriended a drag queen, but "Princess" used him.
Things he wanted: a real boyfriend. Love. A ban on the stereotype of a macho Latinx man.
Things he still had, while in college: his mother and older brother. A tormentor-turned-mentor. A part-time job. His weirdness. His virginity.
Things he wanted to lose, while in college: his room at his mother's house. His virginity, but that wouldn't happen until later, during a painful one-afternoon-stand with a hot man who said he had a girlfriend. That hurt, both physically and emotionally but like so many things at so many times, Gomez tried not to think about it.
If he never considered what he didn't have, he says, "I wouldn't miss it."
In a way, you could say that "High-Risk Homosexual" is a book in search of a point. It's really quite random and told (mostly) linearly, but not quite. It has its peaks, but also low valleys. And you won't care about any of this, because you'll be enjoying every bit of it.
Yeah, this memoir is good: author Edgar Gomez's literary wandering makes it feel much like an honest conversation with readers. There are wince-worthy moments that allow empathy here, and experiences that are unique but oddly ubiquitous, that leave space for a sense of sympatico. There are passages that are so wistfully uncomfortable that you might squirm, or start "snort-laughing," or want to stop a moment and just think.
And there's room for that, too, so take your time. "High-Risk Homosexual" is an affable book with just enough seriousness to make it worth a try.