Reel Affirmations returns
Abbreviated film festival features dramas, docs and comedies exploring a wide spectrum of LGBT life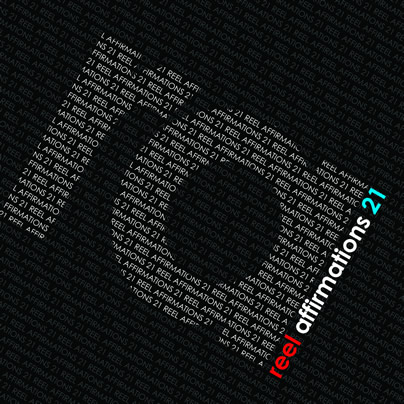 The Reel Affirmations Film Festival is scheduled to kick off tonight (Thursday) with screenings of "Kiss Me" and "I Do" (go here for reviews), but most of the films will be screened Friday and through the weekend at either the D.C. Jewish Community Center (1529 16th St., N.W.), the Goethe Institut (812 7th St., N.W.) or the Carnegie Institution for Science (1530 P St., N.W.).
Tickets start at $10 but various packages are available. Visit reelaffirmations.org to purchase or for more information. Also be sure to pick up a Blade-produced program book, which has all the information you need about the One in Ten event.
The program book contains descriptions but the Blade had exclusive access to review the films. Our critiques follow. Contributing writers are Patrick Folliard, Brian T. Carney, Robbie Barnett, Santiago Melli-Huber and Joey DiGuglielmo.
'Molly's Girl'
Friday, 7 p.m.
D.C. Jewish Community Center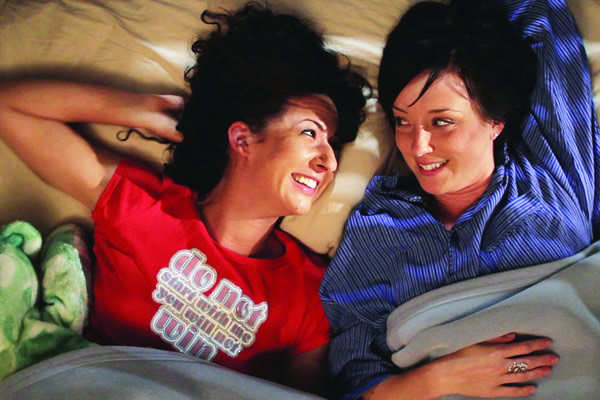 Everyone has that one clingy ex who can't take no for an answer, but there are better ways to deal with it than in "Molly's Girl."
Molly (Kristina Valada-Viars) is a pathological liar and a straight girl, who has her first lesbian experience with Mercedes (Emily Schweitz), whose girlfriend broke up with her for focusing too much on her job as a gay rights activist. Mercedes has a drunken one-night stand with Molly, and Molly proceeds to stalk Mercedes to the point of violating a restraining order. Mercedes then learns that Molly is the daughter of an independent state senator whose opinion on LGBT rights she has been trying to sway.
Molly, desperate for attention and affection, agrees to Mercedes' insane proposal to go to the senator's house for a weekend under the guise of being an engaged couple. Mercedes believes it will make the senator vote in her favor. The plan is flawless, except for the fact that it blows up in everybody's faces. Molly's family has been tired of her lying and delusions for years and sees it as just another cry for attention.
Schweitz's performance as Mercedes and her character development almost save the movie, but the premise of trying to trick a senator that way would ruin anybody's career and probably do further damage to her cause. There are some genuinely funny moments and a couple of strong performances, but between the ill-conceived plot and the character of Molly, it's only worth seeing if you enjoy clingy exes and disapproving families. (SMH)
'Yossi'
Friday, 9 p.m.
D.C. Jewish Community Center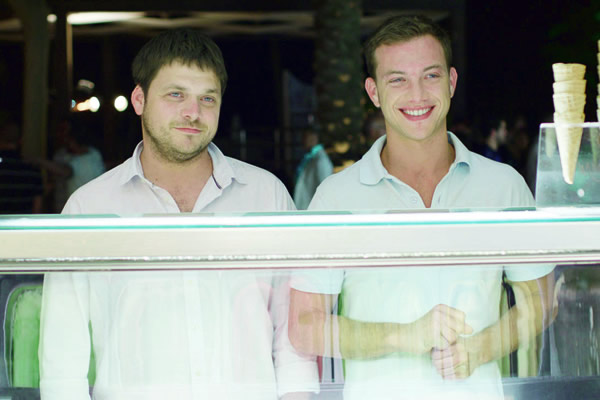 "Yossi" is a sequel to the surprise Israeli gay indie hit "Yossi and Jagger" (2002). In the first movie, Yossi Guttman is a commander in the Israeli army stationed on the Lebanon border. When Lior joins the unit as Yossi's second-in-command, the two begin a passionate but secret affair.
Lior (who is called Jagger because he has "the moves like Jagger") is killed in an ill-considered skirmish. Yossi goes to sit shiva with Lior's family, but does not tell them about their relationship.
"Yossi" picks up the action 10 years later. Yossi is now Dr. Guttman, a successful cardiologist. But, despite his professional achievements, Yossi remains in an emotional and social fog. His well-meaning colleagues try to break him out of his shell. Despite rumors about his sexuality, Nina, a nurse, asks Yossi out on a date, and Moti, a fellow doctor, asks Yossi to be his wingman when he hits the bars to celebrate his divorce.
Yossi decides to return to return the region where he and Lior met. His plans are changed, however, when he encounters a group of rowdy young soldiers and slowly begins to drop his emotional barriers.
Surrounded by a strong cast, award-winning Israeli actor Ohad Knoller offers a powerful performance as Yossi. He amazingly brings Yossi's stupor to vivid life, offering a rich and nuanced portrayal of a man frozen in place, but bravely trying to move forward. Knoller is achingly vulnerable as he makes the journey through a disastrous online hook-up (his date berates him for sending a picture of his younger and thinner self), his meeting with Lior's family and his heart-rending emotional and physical undressing when he finally embraces a new lover.
Knoller is given strong support by writer Itay Segal and director Eytan Fox. The taut screenplay balances moments of solitary silence with a series of tense encounters and moves the action forward at an appropriately measured pace. The direction is strong and assured. Fox lets the camera linger on Knoller's expressive face, but never lets the story lag.
In Hebrew, with English subtitles. (BTC)
'Lesbiana'
Saturday, 11 a.m.
D.C. Jewish Community Center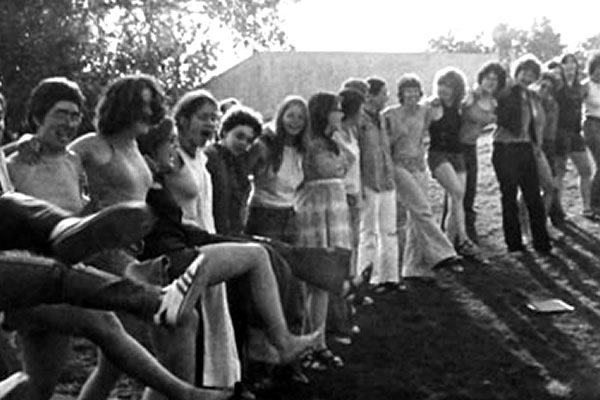 Tight (just 63 mins.) but with a leisurely feel, "Lesbiana" is a documentary about the separatist movement among lesbians and feminists in the '70s and '80s that found groups of women, to varying degrees, living in women-only communes on various beaches and rural lands all over the country.
Recounted mostly by the women themselves — some now in their senior years — this piece from filmmaker Myriam Fougere (a participant herself) is a fascinating look into a world few in the LGBT world, even most lesbians, didn't get to experience first hand. The era comes roaring to life through evocative first-hand testimony and archival stills and video footage. The film deftly balances the more philosophical and academic side of the convictions with stories from more "everyday"-type lesbians who share the more practical and experiential side of things. D.C.-based lesbian author Evelyn Torlon Becker makes a memorable appearance talking about her Jewish identity.
While the film never lags, it suffers from being a bit too vague. About half the testimony is from French-speaking Canadian lesbians (presented with subtitles), yet the geographic connections between them and their American counterparts are not so much as hinted at. The filmmaker introduces herself into the narrative, early on saying this is her story of her travels to find out whatever happened to many of these women, yet she disappears almost entirely from the rest of the piece which gives the film a dangling feeling. She deserves credit for not forcing herself too extensively into the work, but a bit more personal context would have been helpful.
Slightly clearer but still not fully explored are the arguments for separatist living and what the women hoped to gain from ridding themselves fully from patriarchy. Hearing these women tell their stories, one does get a sense of why they felt the way they did and how they interacted with each other at various music festivals and communal gathering places, yet the film could have used a bit more structure. We get little sense of the degree, if any, to which these women felt a sense of sisterhood with either straight feminists or urban lesbian feminists who chose not to sequester themselves. (JD)
'Difficult Love'
Shown in a double bill with 'Lesbiana' (see above)
Photographer and visual activist Zanele Muholi takes us into her world through the eyes of her photographic lens in "Difficult Love."
The subject of her activism and photography is black lesbians living day to day in her native country of South Africa. Rampant sexism and the legacy of Apartheid are the main issues Zanele challenges in her work. Even through extreme violence and homophobia, Zanele and other lesbians manage to embrace and celebrate their lives.
Through her photographs, Zanele humanizes women loving women in beautiful and inspiring images and has become something of a role model for lesbians in South Africa. It's quite clear that she is a hero and positive force for these women who would otherwise go voiceless. Her photography is not the only thing showcased in this documentary. Zanele's relationships with her subjects, friends and family are explored and these segments become some of the most poignant moments of the film. (RB)
Women's shorts, various
Saturday, 1 p.m.
D.C. JCC
'Mosquita y Mari'
Saturday, 3 p.m.
D.C. JCC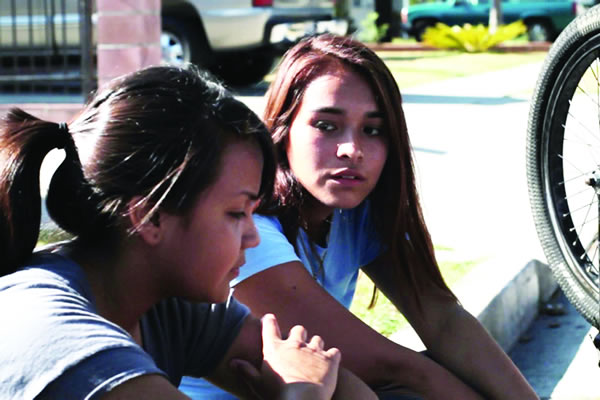 Written and directed by lesbian filmmaker Aurora Guerrero, "Mosquita y Mari" isn't the usual coming-of-age story. Set against the gritty backdrop of Huntington Park, a working class Chicano neighborhood in Southeast Los Angeles, this heartening festival favorite portrays the tender friendship of teenage Latina classmates as they navigate adolescent confusion and family pressures to create an emotional refuge where they can be themselves.
Though very different, the girls — Yolanda and Mari, played by Fenessa Pineda and Venecia Troncoso — are both typical of their community. Yolanda, a promising student and good girl, is the hope of her struggling parents' ambition, their American dream. Her mother warns her to concentrate on school, saying, "I'm not busting my ass all day so you can throw it all away."
Mari, on the other hand, smokes weed, shoplifts, and, though smart, pulls lousy grades. But she also works hard handing out fliers on Huntington Park's busy main drag to help pay her undocumented family's overdue bills. But interestingly, it's shy but determined Yolanda who doggedly strives to make a connection when bad girl beauty Mari moves in across the street, and not the other way around.
Mari nicknames Yolanda "Mosquita" ("little fly" in Spanish). Initially it's as a comment on her new acquaintance's peskiness; but as the girls become friends the derisive tag changes into a term of endearment. They begin meeting after school in an abandoned body shop where they share confidences and Yolanda helps Mari with her homework. Rather rapidly, a mostly chaste romantic relationship develops.
A first time feature film director, Guerrero is a subtle but powerful storyteller. Her screenplay is based on her own life experiences. And even though the tale's events aren't particularly extraordinary, it feels completely unlike other films based on young gay love. Guerrero combines simplicity with authenticity to deliver something both searing and quietly touching.
Most of the characters are bilingual, switching fluidly from English to Spanish (Spanish dialogue is subtitled in English) depending on time and place; the film's gorgeous Spanish language soundtrack and its location with bodegas, quinceañera shops, and lively street life reinforce the cultural connection. Pineda and Troncoso turn in astonishingly natural performances as the smitten teenagers.
While nothing about "Mosquita y Mari" is tied up neatly with a bow, it does end on a hopeful note. (PF)
'Carl(a)'
Saturday, 5 p.m.
Goethe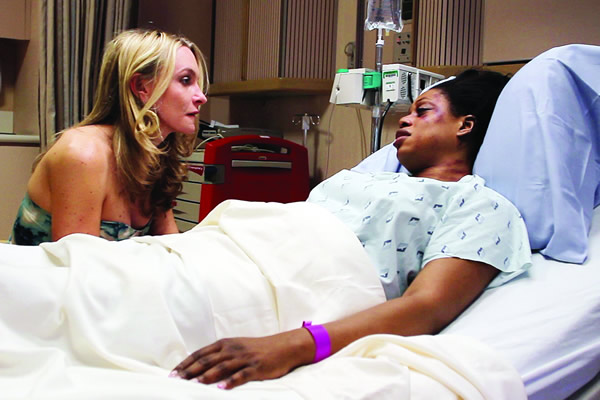 Will she or won't she? When male-to-female pre-op transsexual Carla unexpectedly receives a surprisingly large inheritance from her grandfather, she can finally afford the gender reassignment surgery she's always wanted. To move forward seems a no brainer. But like everything in Carla's life, nothing is that simple.
After a long losing streak with men, Carla (transgender actress Joslyn DeFreece) is enjoying a new and promising relationship, and therein lies the rub: Carla's boyfriend Sam, a kindhearted, socially awkward nerd played by Gregg Bello, loves his transgender girlfriend just the way she is (anatomy and all). In fact, Sam is so opposed to Carla pursuing her life's dream that he threatens to leave her should she go under the knife.
Carla loves Sam too, and truly wants to keep him in her life. Then again, she didn't get this far on her journey toward claiming a true identity by doing what other people wanted.
When we first meet Carla, she is living alone, grappling with the problems that face a lot of transgender people: employment challenges, harassment and some family rejection (her parents and brother are openly hostile to her decision to transition). Fortunately, Carla finds a haven in both her understanding grandfather (feature film veteran Mark Margolis) and best pal Cinnamon (Laverne Cox), a feisty transgender streetwalker. (Cox garnered some fame a few years back as the first African-American transgender woman to appear on an American reality show when she was featured as a finalist on VH1′s "I Want to Work for Diddy.")
Rather abruptly, Carla's situation dramatically changes. How she deals with the newness of her life is what makes this film interesting. Directed by Eli Hershko, "Carl(a)," feels part love story, part "After School Special" for grownups, and a little P.S.A. (public service announcement). What could be too preachy is saved by leading lady DeFreece. Using her real life personal story and a light touch, DeFreece succeeds in both giving a terrifically honest performance and further acquainting audiences with the transgender experience. (PF)
'Mixed Kebab'
Saturday, 7 p.m.
Goethe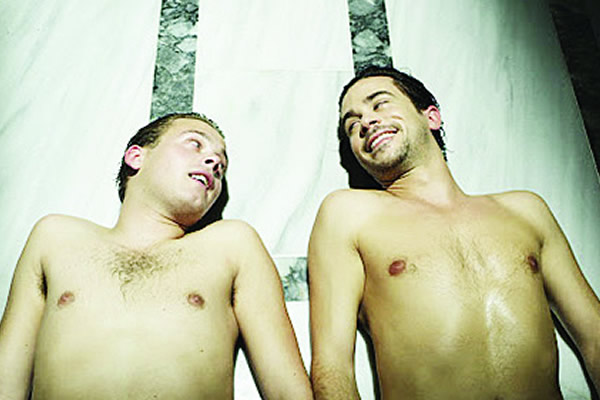 Coming out to your family can be disastrous, especially if your brother is psychotic.
"Mixed Kebab" is a feature film written and directed by Guy Lee Thys. It stars Cem Akkanat as Bram and Simon Van Buyten as Kevin. The film explores the clash of religion and sexuality in an international setting.
Set in Belgium, Bram's family arranged for him to marry his cousin Elif. Bram, however, secretly begins dating Kevin. Elif discovers this, but is determined to move to Belgium, live comfortably and marry Bram anyway. Bram's brother Furkan joins an Islamic fundamentalist group with connections to the Taliban.
Furkan discovers Bram's affair and exposes him to his family, who disown him when he refuses to marry Elif. Word of their son's homosexuality spreads around the community and Bram's parents are ostracized by those around them. In an attempt to redeem his family's honor, Furkan plans to kill Kevin. Eventually, Bram is faced with a choice between his family and the love of his life.
The film is in about a half-dozen languages, making it difficult to follow at times, but many young gays and lesbians can relate to the choices Bram is constantly faced with. He must weigh his family's expectations of him with what he wants and every decision he makes throughout the film hurts someone else in his life.
Parts of the plot make little sense, such as why Bram would bring Kevin with him on his trip to Turkey to meet Elif. However Akkanat and Van Buyten have great chemistry as a couple and carry the movie with the evolution of their relationship. (SMH)
'Welcome to New York'
Saturday, 9 p.m.
Shown in a double bill with 'Gayby' (see below)
Goethe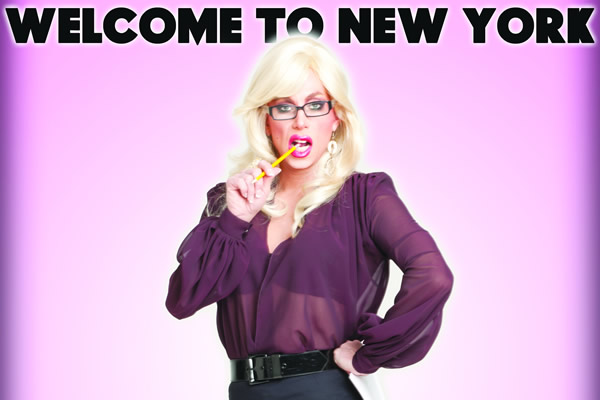 "Welcome to New York" is campy fun that plays like a pilot for a TV show that would air on the LOGO network and would fit right in with same audience that watches "RuPaul's Drag Race."
Famed drag queen Sherry Vine stars in this short film as Dr. Kitty Rosenblatt, a therapist to a bunch of whiny, young Big Apple newbies whose comedic stories of love in the city unravel during their separate therapy sessions. The amateur acting is redeemed by amusing situations. One segment has a drag queen telling Dr. Rosenblatt that she "did the nasty … with her face on," while another centers around a character who cannot remember the name of his date. Perhaps you've been there?
In all, there are five stories. Though it's only 30 minutes long, it feels as though it covers a lot of ground and leaves you wanting another episode. (RB)
'Gayby'
The plot of "Gayby" treads familiar ground. Despite an awkward one-night stand, college friends Jenn (straight) and Matt (gay) have remained BFFs. Now single and in their 30s, they decide to have a baby. A variety of hilarious hijinks and complicated emotions ensue, starting with Jenn's decision that she wants to conceive "the old-fashioned way" (for no apparent reason other than the comic possibilities) and ending with the challenges of juggling baby care schedules.
Fortunately, this familiar territory is freshened by a lively supporting cast, most notably Jonathan Lisecki as Matt's flamboyant friend Nelson. Striking out on the dating scene, Nelson has recast himself as a bear, complete with a full beard, a new screen name (NellieBear8 — you can guess what the 8 stands for) and a delightfully fey growl. Beyond providing comic relief, Nelson also helps the plot lurch forward introducing Matt to online dating, teaching Matt and Jenn how to use a syringe when the "old-fashioned way" doesn't work out, counseling Jenn through her "break-up" with Matt, and still finding time to find a boyfriend of his own.
Unfortunately, Lisecki's work as writer and director is less assured than his work as actor. The feature-length version of "Gayby" started life as a 2010 short (a two-hander starring Jenn Harris and Matthew Wilkas, who also star in the full-length version) and the strain of expanding the material shows. The story meanders and the plot twists sometimes seem arbitrary. The tone is also uncertain; sometimes it's not clear whether scenes are supposed to be comic or serious. The writing, however, is sharp, fast and furious; the zingers fly by quickly and enjoyably.
While the supporting cast is strong, Jenn Harris and Matt Wilkas are somewhat bland as the leads, a problem that is highlighted by the fact that both characters are just drifting through life. Jenn is a yoga instructor who is underappreciated by her boss. Matt works at a comic book store, blocked at working on his own comics and still not over his ex-boyfriend Tom. Harris has exquisite comic timing, but not enough opportunities for banter or physical comedy.
Their blandness is offset by the strong supporting cast and the witty writing, but Lisecki ultimately fails to bring the complex central relationship to life. He's not alone on this. The same problem has plagued movies like "The Object of My Affection" and "The Next Best Thing" and TV shows like "Will & Grace." It's never easy for a gay guy and his straight gal pal.
Nonetheless, there are lots of laughs in Gayby, even if the whole is less than the sum of its parts. (BTC)
'I Want Your Love'
Saturday, 11 p.m.
Goethe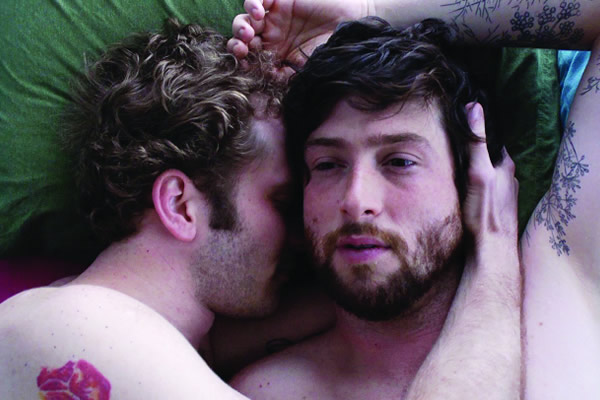 Following in the tradition of "Shortbus" (which showed real people having real sex in a variety of situations), "I Want Your Love" tells the story of eight gay men in San Francisco in explicit and searing detail. Over the course of 48 hours, the men test the boundaries of their relationships and stumble through decisions large and small.
The central character is Jesse (Jesse Metzger), a 30-something performance artist. Still licking the wounds from his break-up, short on cash, creatively blocked and unable to get a foothold in San Francisco's art scene, Jesse has decided to return to his family home in Ohio. (The trendy urbanites keep referring to the entire state and not Jesse's hometown of Columbus.)
As Jesse prepares to leave the city, he says goodbye to his friends while avoiding his actual farewell party. He also avoids phone calls from his anxious family while finally settling emotional scores with his ex-boyfriend Ben (Ben Jasper) and Keith (Keith McDonald), his downstairs neighbor and a successful artist. In the meantime, his hairy hipster roommate uneasily prepares to move his younger boyfriend into the apartment and Jesse's friend Brontez rekindles his acquaintance with Ben.
"I Want Your Love" is the first feature-length film by writer/director Travis Mathews, known for his series "In Their Room," which documents what goes on in the bedrooms of gay men around the world. He also made the short film of the same title (2010), which also featured Metzger, but in a different scenario.
Mathews has degrees in both documentary filmmaking and counseling psychology and he puts them to excellent use here. The realistic dialogue and naturalistic camerawork beautifully capture the look and feel of contemporary San Francisco. The narrative is fleshed out (quite literally) by sexual encounters between the men. Although we see lots of body parts and bodily fluids, and although the film was produced by adult film distributor Naked Sword, this movie is hardly your standard porn flick.
The intimate physical contact details the relationships between the characters in fascinating ways and touch is often a more effective means of communication (between characters and between the film and the audience) than words.
The graphic nature of "I Want Your Love" may not be for all tastes, but it offers intriguing insights into the many ways gay men connect with each other. (BTC)
'Entry Denied'
Shown in a double bill with 'The Queen Has No Crown' (see below)
Sunday, 11 a.m.
Carnegie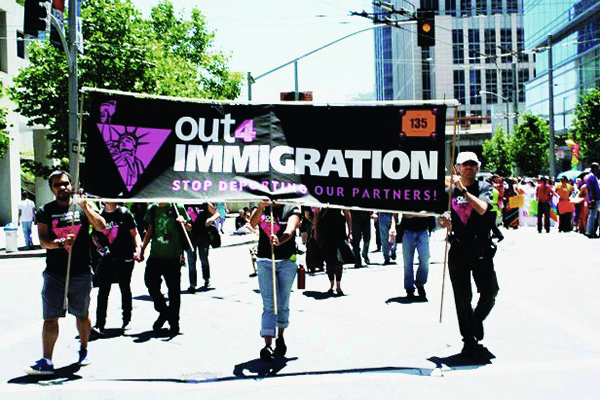 The stories of three same-sex international couples are explored in this short about the strict and unfair U.S. immigration policies gay couples face.
Seeing the personal stories of those affected shows just how hard these couples struggle to stay together while risking deportation when one is not a U.S. citizen.
For one couple, things are further complicated by an HIV diagnosis. Up until 2010 an HIV ban restricted any travel or immigration into the U.S. by those infected. Another couple makes the decision to move out of the U.S. altogether and find solace in Canada, which accepts the immigration of gay couples. Each story is both sad and frustrating, but sheds light on this tragic situation.  It's clear the goals of the filmmakers were to raise awareness on this issue and they succeed. (RB)
'The Queen Has No Crown'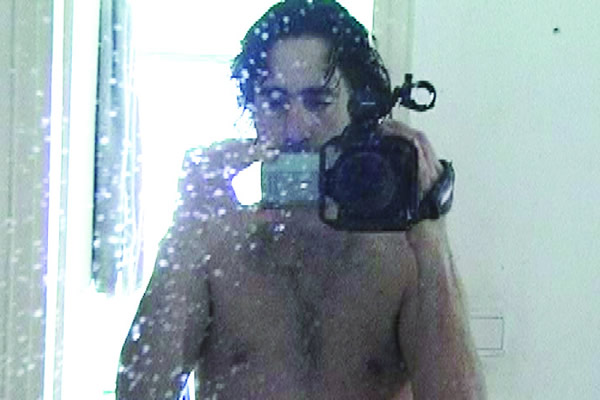 An Israeli man documents life with his parents, siblings, nieces and nephews and their views on his sexuality, but his emotionally dependent mother is the main focus.
"The Queen Has No Crown" is a bio-documentary from Tomer Heymann that combines home movies with his own footage of his family and friends. He asks them about their lives, their thoughts on his homosexuality and his relationships. Through the years, his parents divorce and three of his four siblings move from Israel to America, much to his mother's chagrin.
His mother looks back on her life, everything she missed out on and the growing divide between her and her state-side sons. While she believes they should all stay in Israel, Tomer tries to reason with her, saying they are happy in America and she should be happy for them. Meanwhile, Tomer pours his energy into his relationship with Erez, whom he wants to marry. Erez leaves Tomer who delves into the local gay community and its nightlife, despite harsh anti-gay protests.
The film was shot by Heymann with a handheld camera over the course of 10 years and features a cringe-worthy conversation between Tomer and his twin, also named Erez, about how Tomer is selfish for being gay and not reproducing.
Every frame of the film is worth seeing. The ending does leave something to be desired in terms of a resolution but does a wonderful job highlighting Tomer's mother's disappointment in how her son sees her. (SMH)
'Trans'
Shown in a double bill with 'Mathi(eu)' (see below)
Sunday, 1 p.m.
Carnegie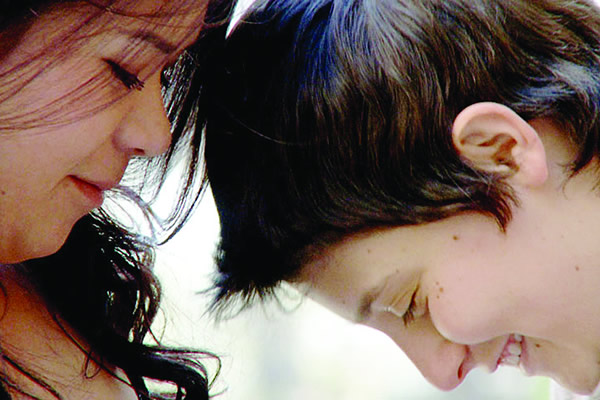 Flawed yet fascinating, "Trans" is a 96-minute documentary that shares a wide variety of transgender experiences — everything from a young child born male who insists she's a girl to her remarkably accommodating parents, to a trans surgeon overachiever who manages to conceive twins with her partner, to two middle-aged trans women who transition later in life to the sad story of Justin/Chloe, a California teen who commits suicide overwhelmed by what she felt were a lack of options.
While always interesting and touching, "Trans" for many LGBT viewers will feel a bit tired. That's not a slight at all at the subjects — their stories are always engrossing. But trans issues, thankfully, are integrated enough into LGBT U.S. culture to the point that, by now, viewers, especially at an LGBT film festival, don't really need first-hand tutorials on what it means to be trans or how these realizations come about. Most of us, again thankfully, get it — trans folks feel trapped in the wrong biological body, it's really not an esoteric concept. So while there's a large degree of a "preaching-to-the-choir" feel to this, if straights would give it the time of day, it would likely find a more appropriate audience.
And while its intentions are always noble — one can't help but tear up at several of the personal accounts — director Chris Arnold often takes a disappointingly hammy approach. Arnold successfully gets a camera present for key moments in several lives — two women being wheeled into the operating room for gender reassignment surgery, a young man telling his girlfriend he's more trans than lesbian and the surgeon's wife giving birth. But just as often, things get melodramatic — a graphic saying "surgery" flashes while ominous-sounding cellos thud out scary chords. Other key moments meant to be narrative surprises can be detected a mile away. And did we really need to see one man's removed testicles being placed in a vial? D.C. trans activist Earline Budd makes a brief appearance.
The film ultimately works, though, as the power of the individual stories manages to overpower Arnold's hardworking-yet-melodramatic approach. And, as always, the stories are what make the issues come to life and resonate. (JD)
'Mathi(eu)'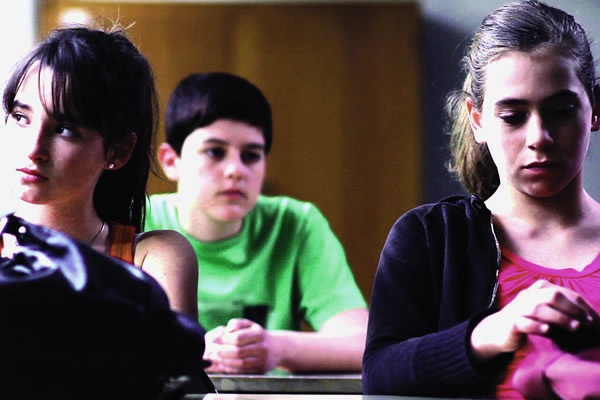 A young transgender student struggles to find love and yearns for people to see him as he sees himself.
"Mathi(eu)" tells the story of Mathilde (Tomy Kleinermanns), who prefers to go by Mathieu while undergoing hormone treatment to transition to a man. He dreams of undergoing gender reassignment surgery but laments to his accepting mother that he'll never be able to impregnate his future wife. She assures him his life will get better. Her role is minimal, but it's clear she is a wonderful support system for Mathieu.
Mathieu develops a relationship with fellow student Laure (Valentine Feral), who is initially hesitant, saying she doesn't date women. Soon enough, she begins seeing Mathieu as a man and the two grow close. However, her homophobic friend disapproves and threatens violence against Mathieu.
A touching scene early in their courtship shows Mathieu serenading Laure on the piano with a beautiful rendition of Edith Piaf's "La Vie en Rose." Laure joins in despite her initial reluctance to sing. They share their present worries and their hopes for the future. Their budding romance is cute, but doomed.
The film is just under 19 minutes long and entirely in French. It accurately depicts the struggles of a bullied teenager trying to understand his body and future. Laure herself struggles to understand Mathieu. The characters' choices are believable and the Kleinermanns gives a brilliant performance as Mathieu from the first scene to his last glare. The movie is a must-see. (SMH)
'Stud Life'
Sunday, 3 p.m.
Carnegie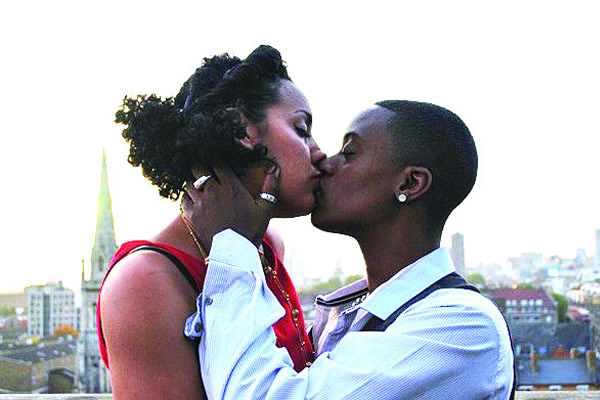 Balancing relationships and friendships is tough when your girlfriend and best friend don't get along.
"Stud Life," a British film starring T'Nia Miller and Kyle Treslove, depicts a challenge many relationships face, but in the context of a same-sex couple. JJ (T'Nia Miller) begins dating Elle (Robyn Kerr), which puts a strain on her friendship with Seb (Kyle Treslove), leading to several fights and break-ups.
While many conflicts in the film are dependent on the characters' sexualities, including arguments about femme and butch lesbians, anyone can relate to the dynamic of JJ and Elle's relationship in the first half of the film. JJ struggles, with little success, to balance her commitments to her girlfriend and her best friend. The drama, however, becomes harder to relate to when it is revealed that Elle works as a dominatrix. This revelation angers JJ not because of the nature of the job itself, but because Elle's clients are men, so they break up.
Meanwhile, Seb spends a significant amount of time cruising for men online, which leads to a nasty encounter between a trick's foot and Seb's stomach. Seb then immediately develops a relationship with Smack Jack (Simon Savory), a drug dealing college student. The whirlwind romance felt contrived and predictable, as Seb spent most of the movie spurning him. Also, Jack had the audacity to insult someone else's taste in clothes, which is ridiculous considering that throughout the movie, he wears, exclusively, an all-white suit.
The dialogue is, at times, difficult to understand, given the quick exchanges and British colloquialisms, and some scenarios are implausible at best. However, the relationship dynamics are the highlight of the film. (SMH)
'Bear City 2'
Sunday, 7 p.m.
(also Nov. 9 at 7 and 9 p.m.)
Carnegie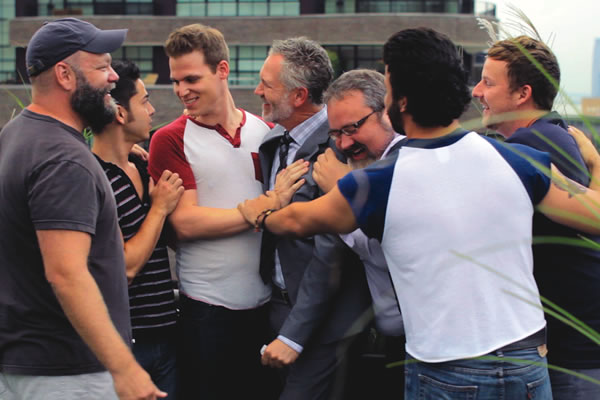 "Bear City 2" is a sequel to the popular "Bear City" (2010), a love story between Ty, a struggling actor and chaser, and Roger, a successful businessman who hangs out with the muscle bears (even though he's not really a bear himself).
They're surrounded by a circle of funny friends — neurotic unemployed Michael and his incredibly understanding lover Carlos, aspiring-but-unmotivated filmmaker Fred and his acerbic boyfriend Brent, and Simon, Ty's twink friend who is confused but supportive when Ty "comes out" as a chaser.
"Bear City 2" starts out with a confusing prologue that includes cameos by Kevin Smith and Frank DeCaro and reintroduces the characters. It's not clear how much time has elapsed between the movies. Somehow, Michael has acquired a Tony nomination and Carlos has bought a bar, and since marriage is now legal in New York, Roger has decided to propose to Ty. After a few moments of soul-searching, Ty says yes. The cast heads off to Provincetown for a Bear Week wedding.
Unfortunately, "Bear City 2" inherits some of the flaws of its predecessor and feels like it was rushed into production following the success of the first movie. Both are written and directed by Douglas Langway. The writing is frequently formulaic, relying on stock characters and situations, and the acting is uneven. There is a palpable lack of chemistry between Joe Conti and Gerald McCullouch as Ty and Roger. McCullouch is awkwardly miscast. His performance in both movies is dull and he's not Ty's type. Their physical mismatch does become an issue in the second movie, but it is hard to see why these two ever got together.
Despite these flaws, the film is clearly a labor of love for everyone involved and that passion shows in every frame. Partly financed by fans, their names and faces are shown in the credits and some appear as extras. And the movie is a joyous exploration and celebration of bear culture. It is wonderful (and unusual) to see guys with big bellies and fur portrayed as sexual objects. "Bear City 2" displays these bodies with pride, both in the principal cast and in crowd shots of bears on the beach. (BTC)
Must-attend D.C. Pride events for 2023
Don't miss out on these fun events during D.C. Pride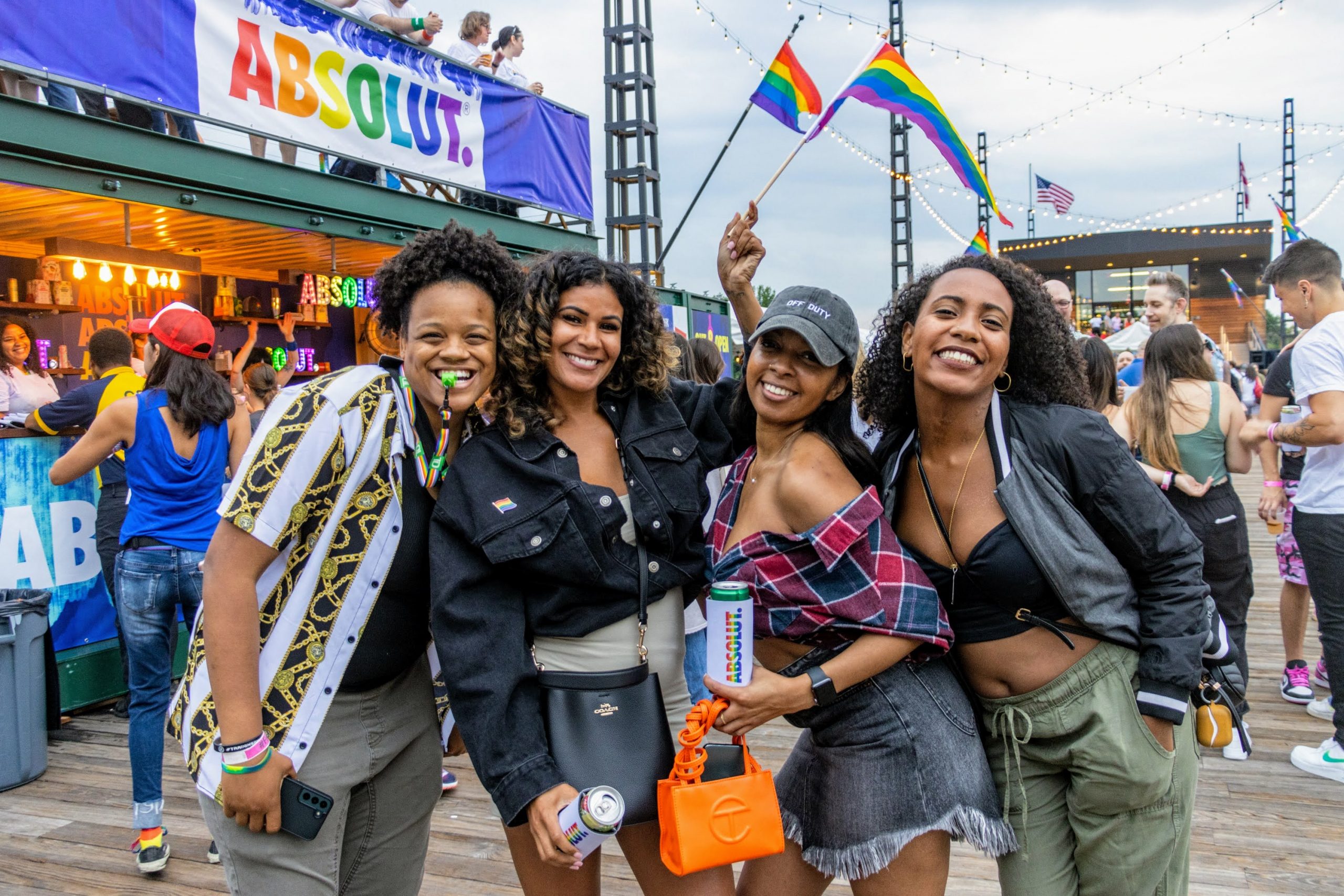 Pride Month has arrived, bringing along a vibrant array of events to explore throughout the month of June. Don't miss out on the opportunity to participate in our favorite events over the upcoming weeks!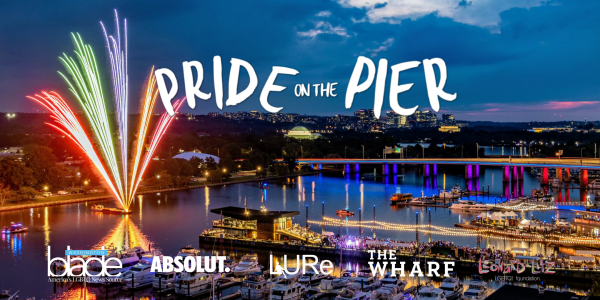 PRIDE ON THE PIER & FIREWORKS | JUNE 10TH

The Washington Blade, in partnership with LURe DC and The Wharf, is excited to announce the 4th annual Pride on the Pier and Fireworks show during DC Pride weekend on Saturday, June 10, 2023, from 2-9 p.m.
The event will include the annual Pride on the Pier Fireworks Show presented by the Leonard-Litz Foundation at 9 p.m.
3PM: Drag Show
4PM: Capital Pride Parade Viewing on the Big Screen
9PM: Fireworks Show presented by the Leonard-Litz Foundation
---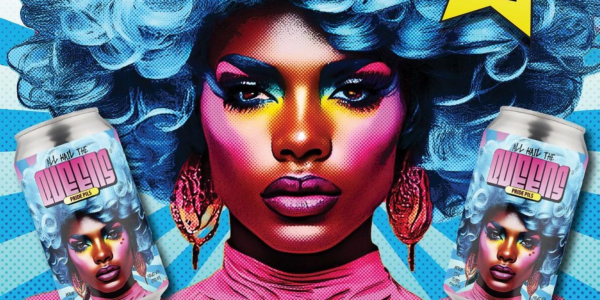 PRIDE PILS LAUNCH PARTY | JUNE 1ST

Once again we're celebrating Pride in DC with the release of Pride Pils!
The 2023 design has been created and donated by the talented Chord Bezerra of District CO/OP.
Attendance is "FREE" but please RSVP via this Eventbrite or donating at the event to further support our non-profit partners SMYAL and The Blade Foundation. 100% will be donated. As always, DC Brau and Red Bear Brewing Co. will be donating all profit from the sale of this year's Pride Pils to our non-profit partners.
---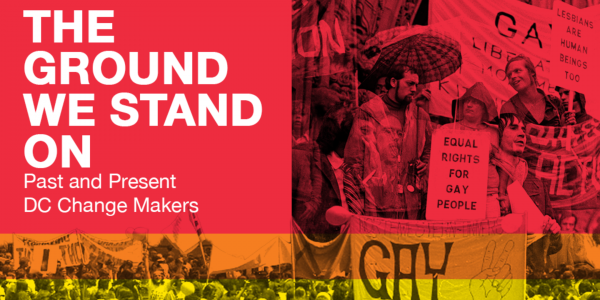 'THE GROUND WE STAND ON' OPENING RECEPTION | JUNE 2ND
Dupont Underground, in partnership with the Washington Blade presents The Ground We Stand On: Past and Present DC LGBTQ Changemakers. DC's vibrant LGBTQ+ community stands as a testament to the unwavering spirit of countless individuals throughout the years. In recognition of their indomitable courage and resilience, an inspiring exhibition titled "The Ground We Stand On: Past and Present DC LGBTQ Changemakers" will showcase the remarkable journeys of both past and present changemakers who have left an indelible mark on the tapestry of Washington, DC. The exhibit underscores the enduring legacy of these remarkable individuals, serving as an inspiration for present and future generations. By shining a light on their remarkable contributions, this exhibition aims to empower and encourage the continuous evolution of the DC LGBTQ+ community and its influence that transcends boundaries.
---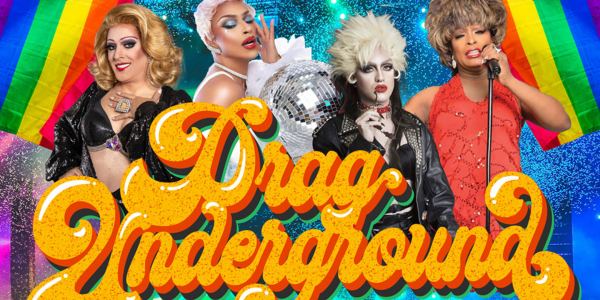 DRAG UNDERGROUND | JUNE 2ND

Join Dupont Underground and the Washington Blade every Friday for Drag Underground. Featuring some of the best Drag Queens in DC!
Performers include Destiny B Childs, Elecktra Gee, Jane Saw, and Shi-Queeta Lee
---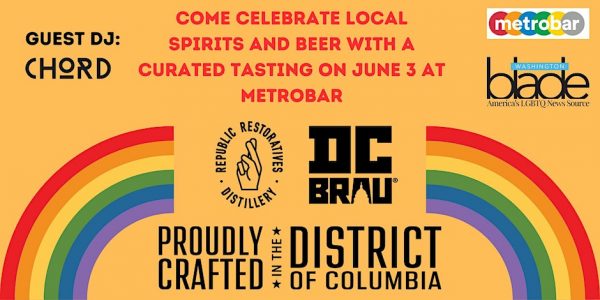 SPIRTS & BEER SHOWCASE | JUNE 3RD
metrobar prides itself on serving locally-produced beer, wine and spirits. As part of this mission, we are hosting a curated tasting event featuring Civic Vodka & Assembly Gin from local, woman-owned and operated distillery, Republic Restoratives. We will also have a selection of beers from DC Brau, including their annual Pride Pils for tasting.
---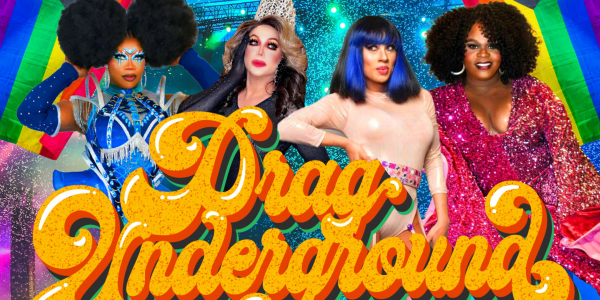 DRAG UNDERGROUND | JUNE 9TH
Join Dupont Underground and the Washington Blade every Friday for Drag Underground. Featuring some of the best Drag Queens in DC!
Performers include Cake Pop, GiGI Paris Couture, Kabuki Bukkake, Delila B. Lee
Washington Blade, Dupont Underground spotlight D.C. LGBTQ Changemakers with new exhibit
'The Ground We Stand On' highlights 25 queer pioneers during Pride month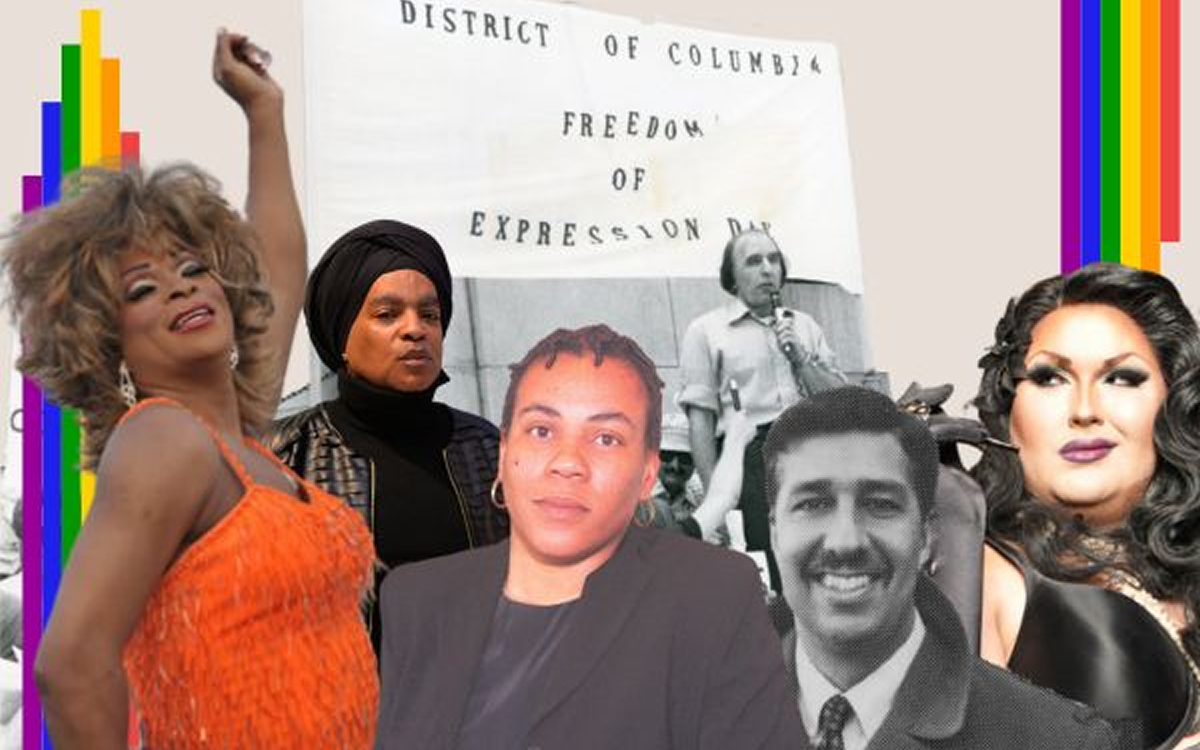 The Washington Blade and Dupont Underground present "The Ground We Stand On: Past and Present DC LGBTQ Changemakers," a new exhibit that highlights D.C. LGBTQ pioneers.
The exhibit, featuring 25 changemakers will be on view beginning Friday, June 2, through Sunday, June 25.
The inspiring exhibition will showcase the remarkable journeys of both past and present changemakers who have left an indelible mark on the tapestry of Washington, D.C. The exhibit underscores the enduring legacy of these remarkable individuals, serving as an inspiration for present and future generations.
The exhibition opens on June 2 at 5 p.m., where all the living honorees will be present for the opening reception, followed by Drag Underground starting at 8:30 p.m., featuring some of the best Drag Queens in DC such as Shi-Queeta Lee, Cake Pop, Jane Saw, and Destiny B Childs.
"By shining a light on their remarkable contributions, this exhibition aims to empower and encourage the continuous evolution of the D.C. LGBTQ+ community and its influence that transcends boundaries," said Stephen Rutgers, director of Sales and Marketing for the Washington Blade.
"We are thrilled to highlight so many living changemakers who will visit us for opening night, and to honor the memories and work of those changemakers who are no longer with us," said Ana Harvey, Dupont Underground CEO.
For more information about Dupont Underground, visit www.dupontunderground.org.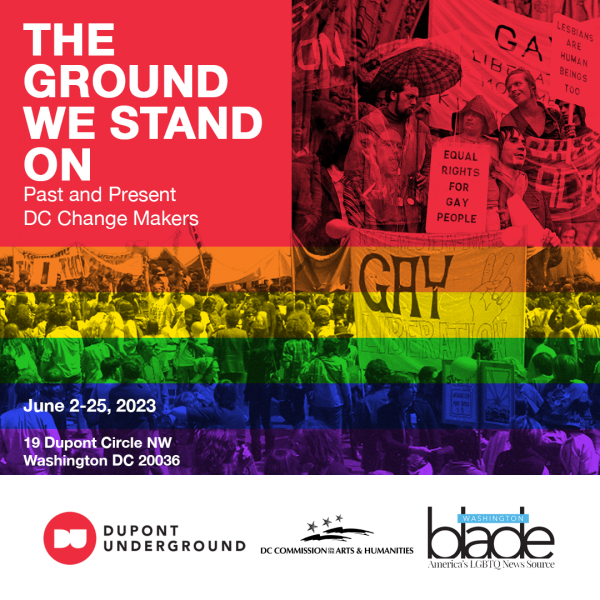 PHOTOS: Pride in the Park
Us Helping Us holds annual DC Black Pride event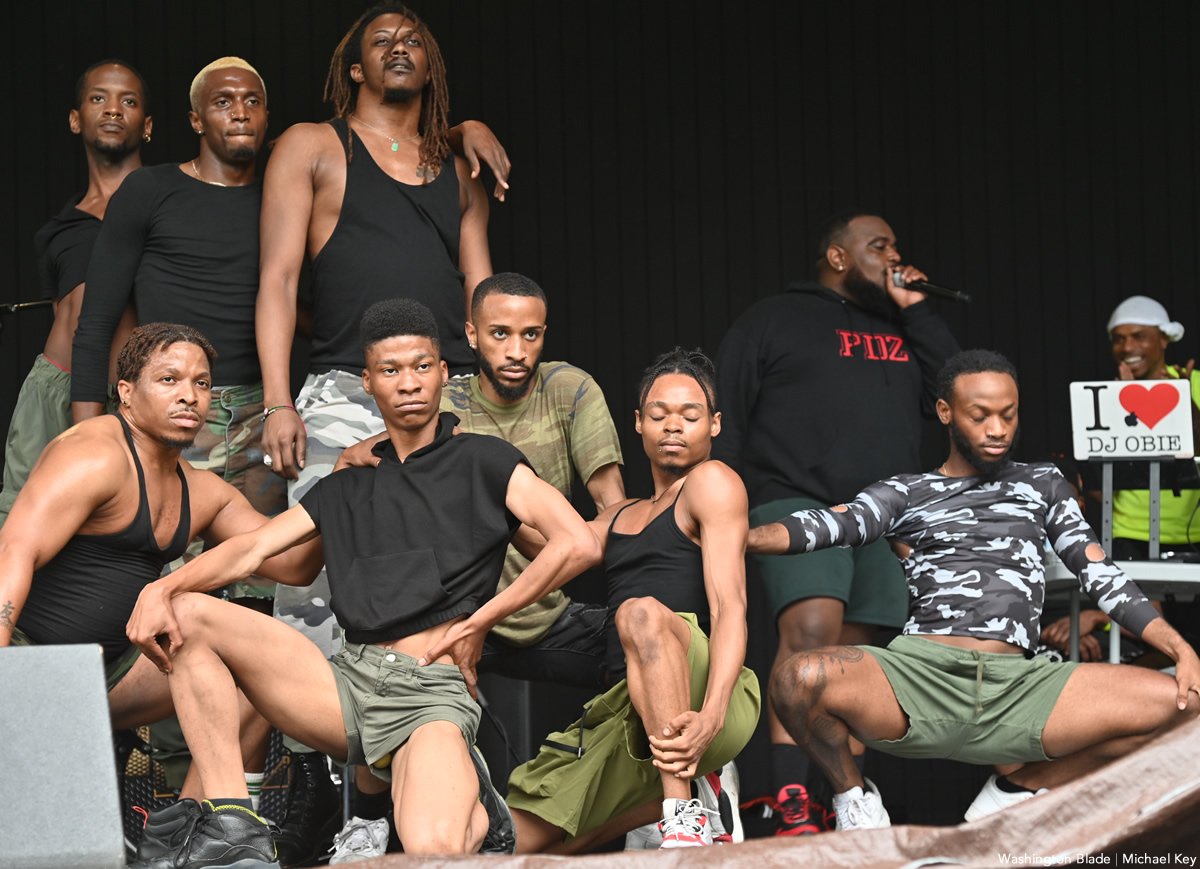 Us Helping Us and DC Black Pride held the annual Pride in the Park at Fort Dupont Park on Monday, May 29.
(Washington Blade photos by Michael Key)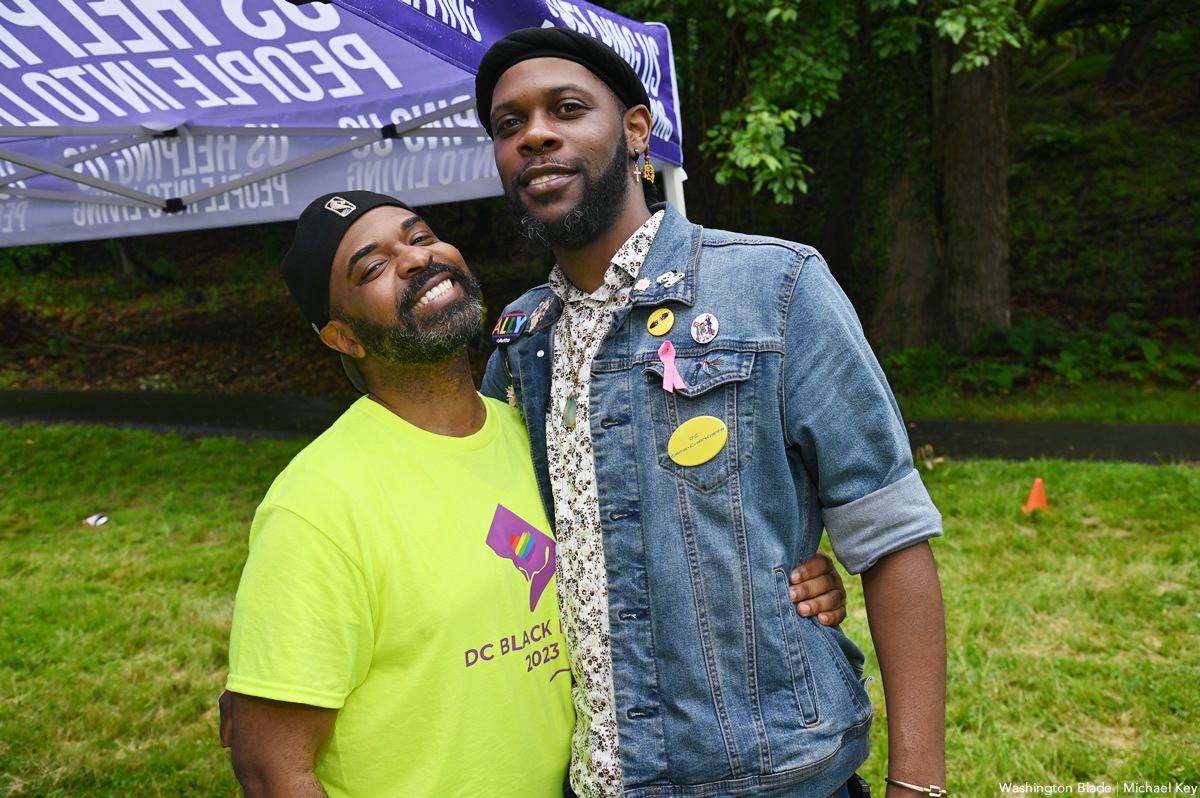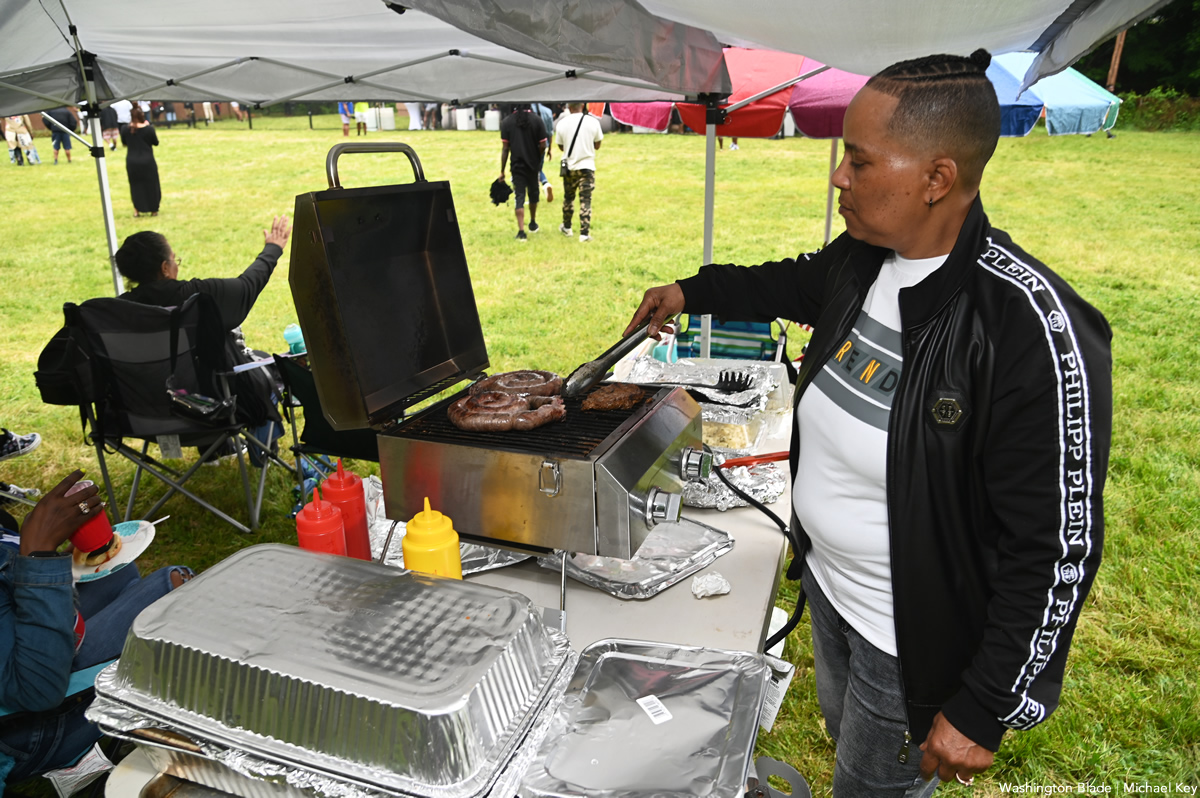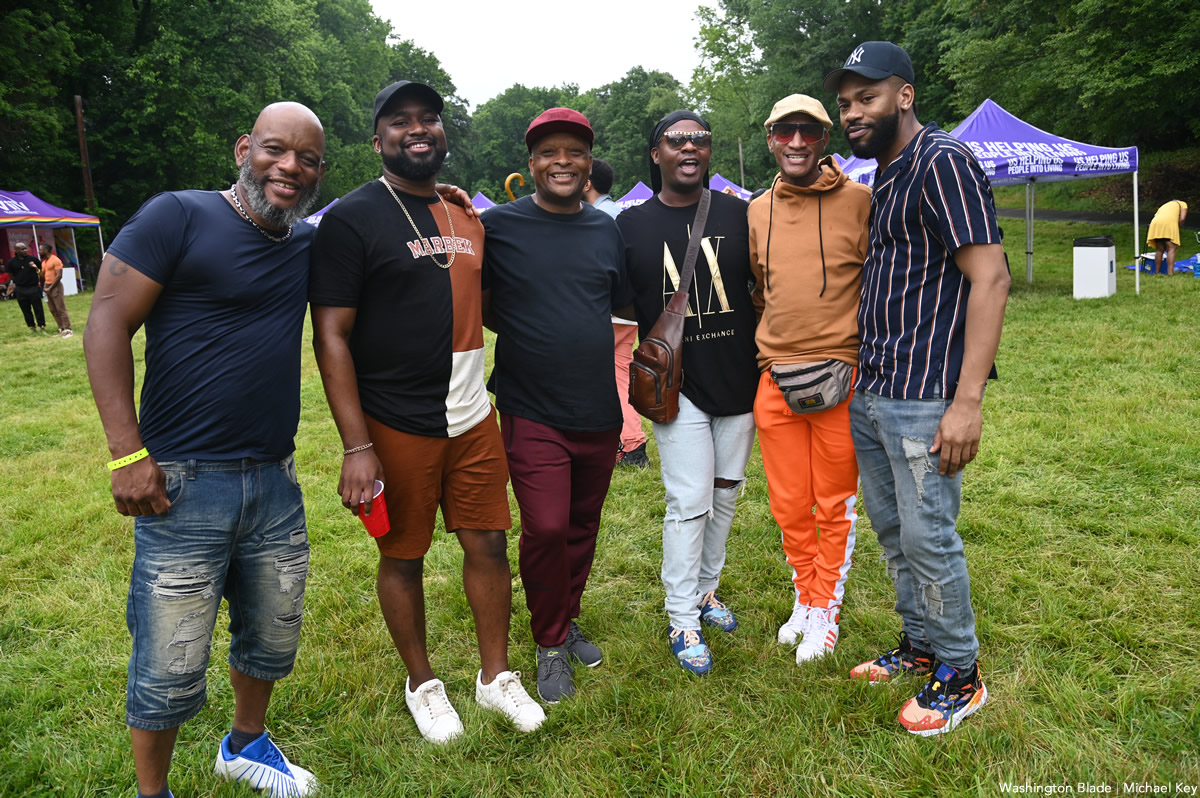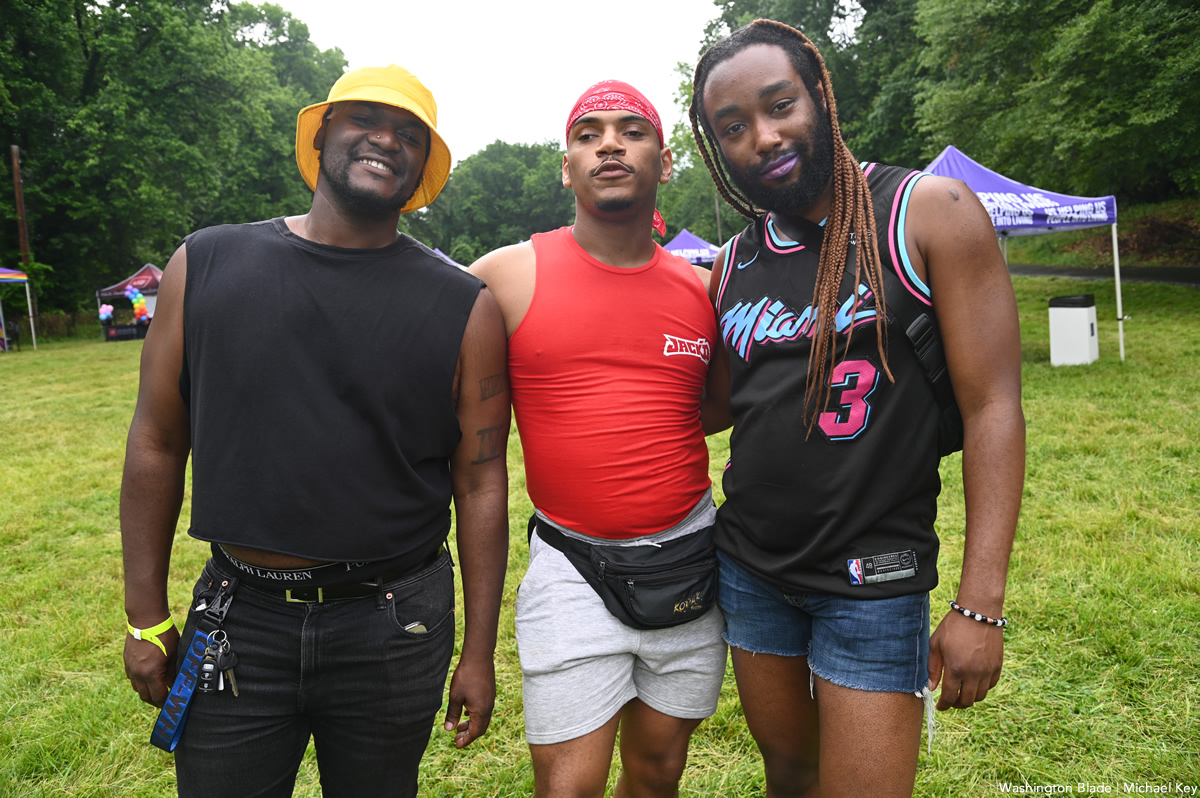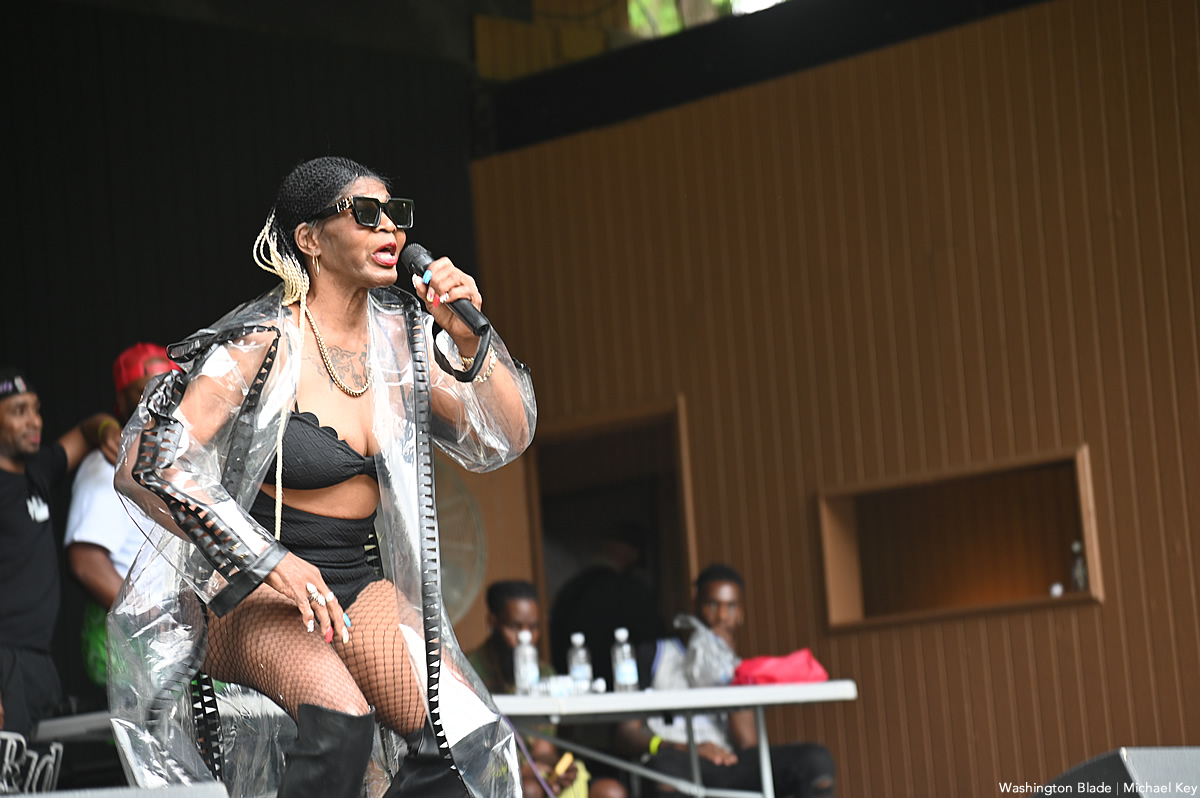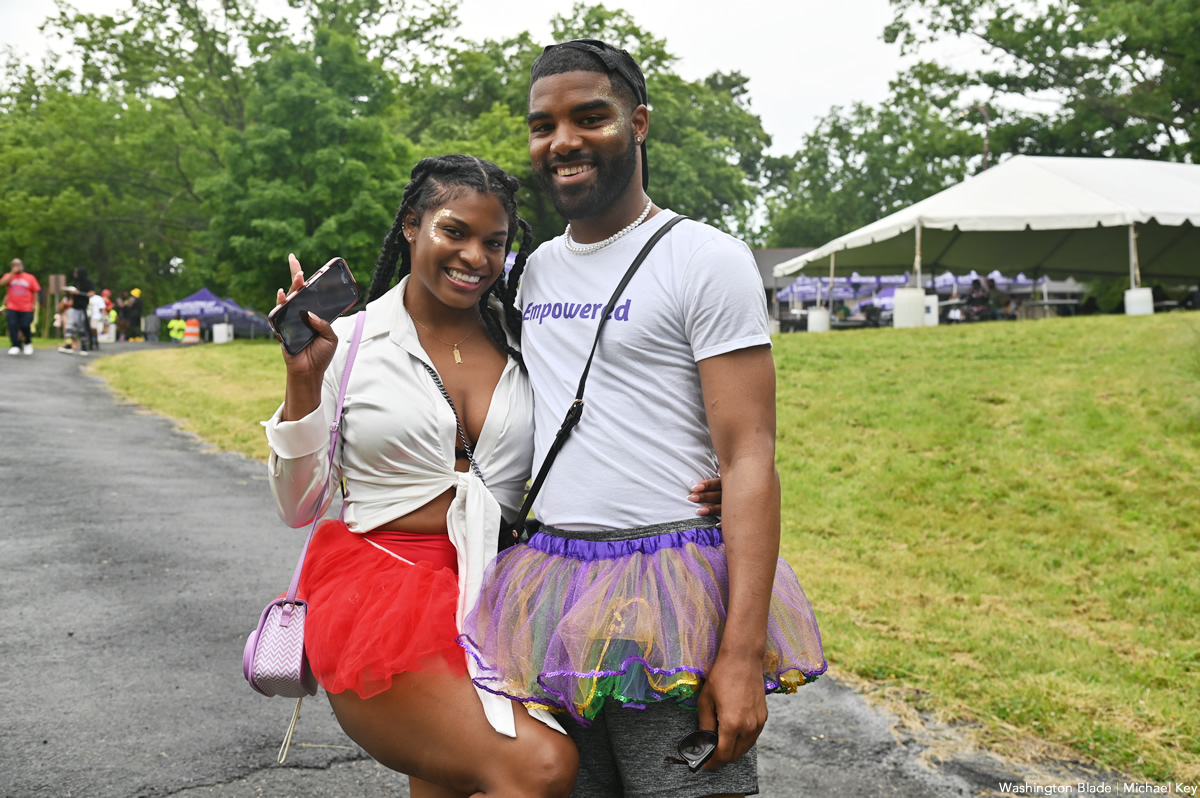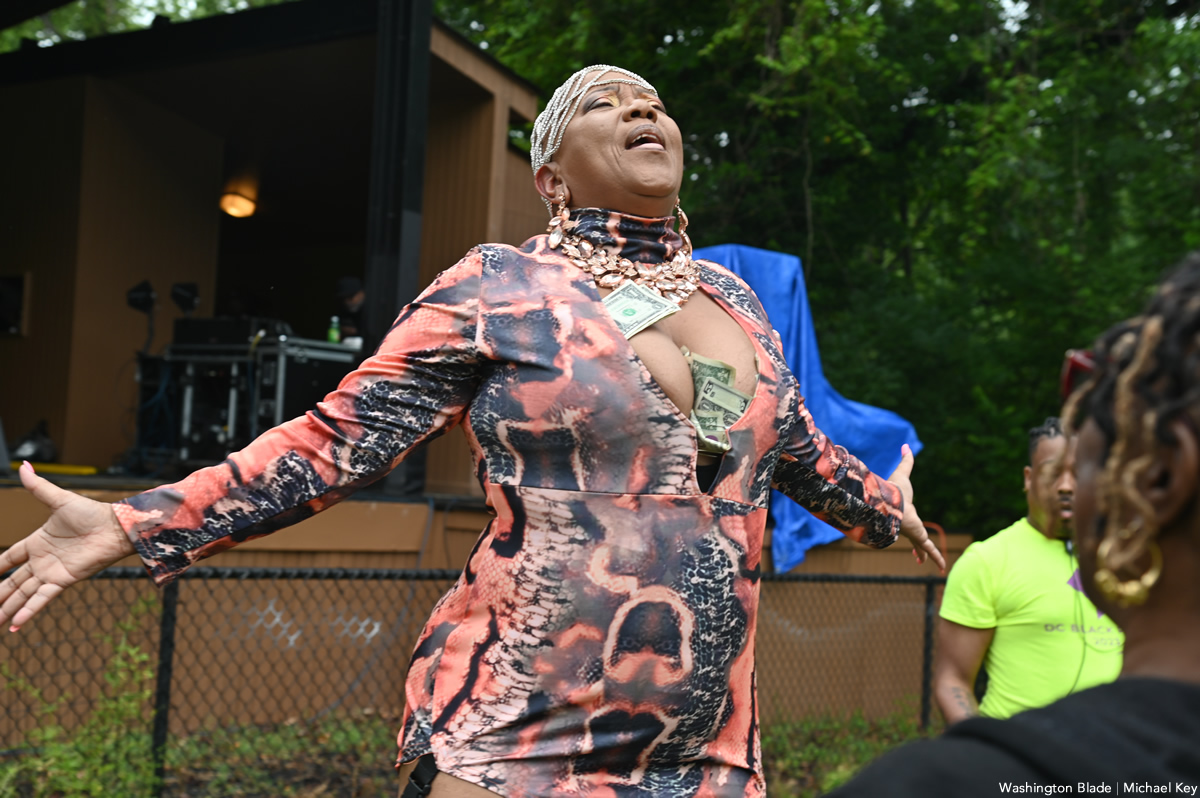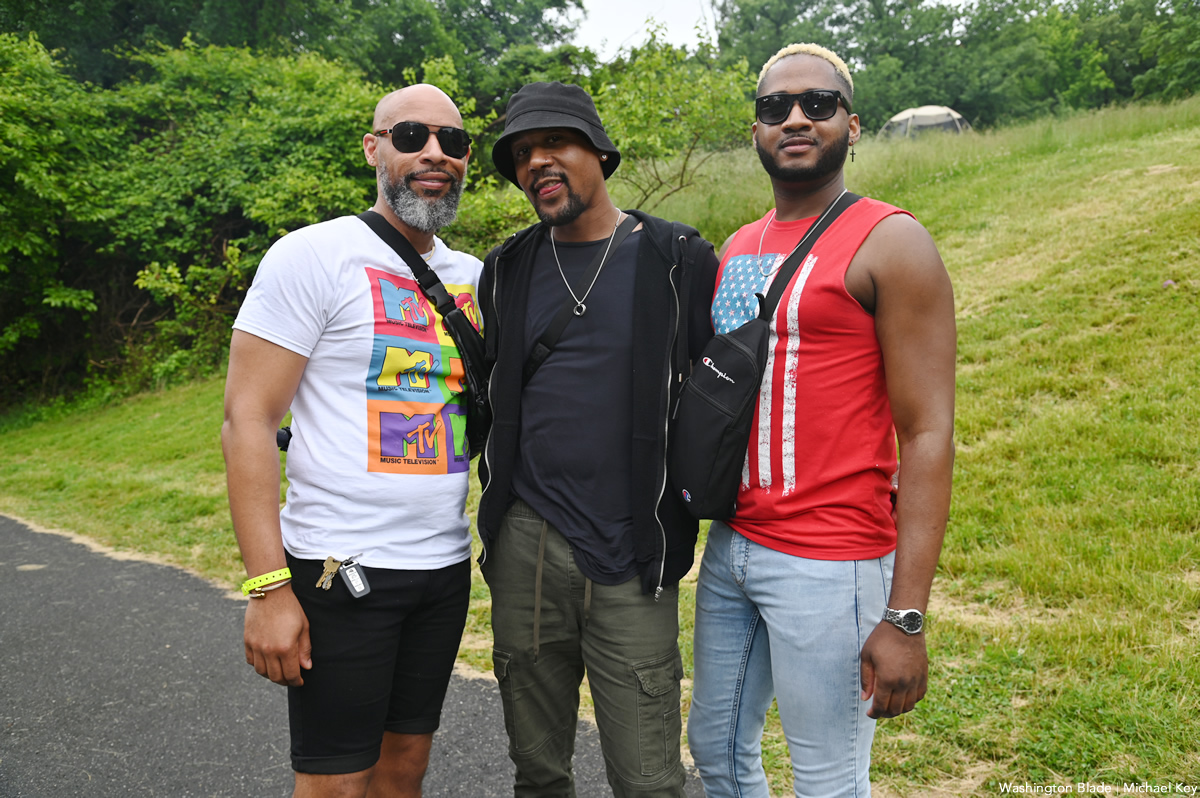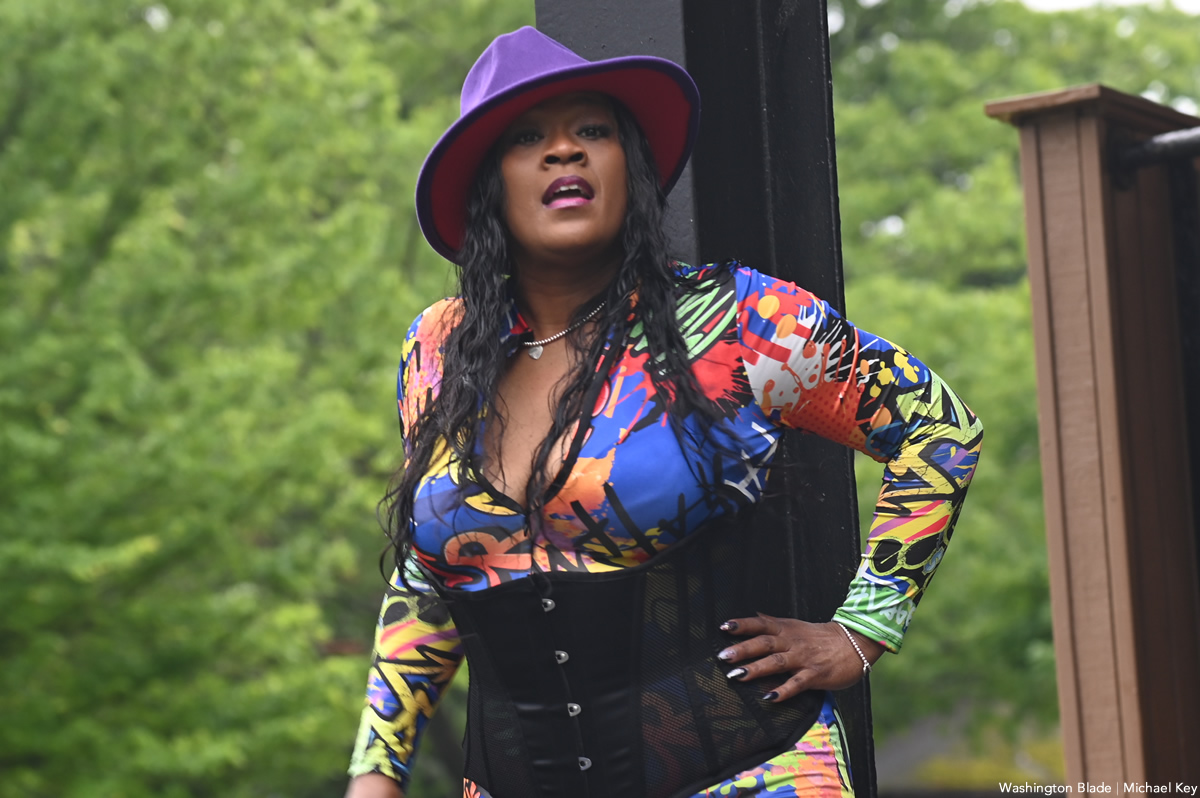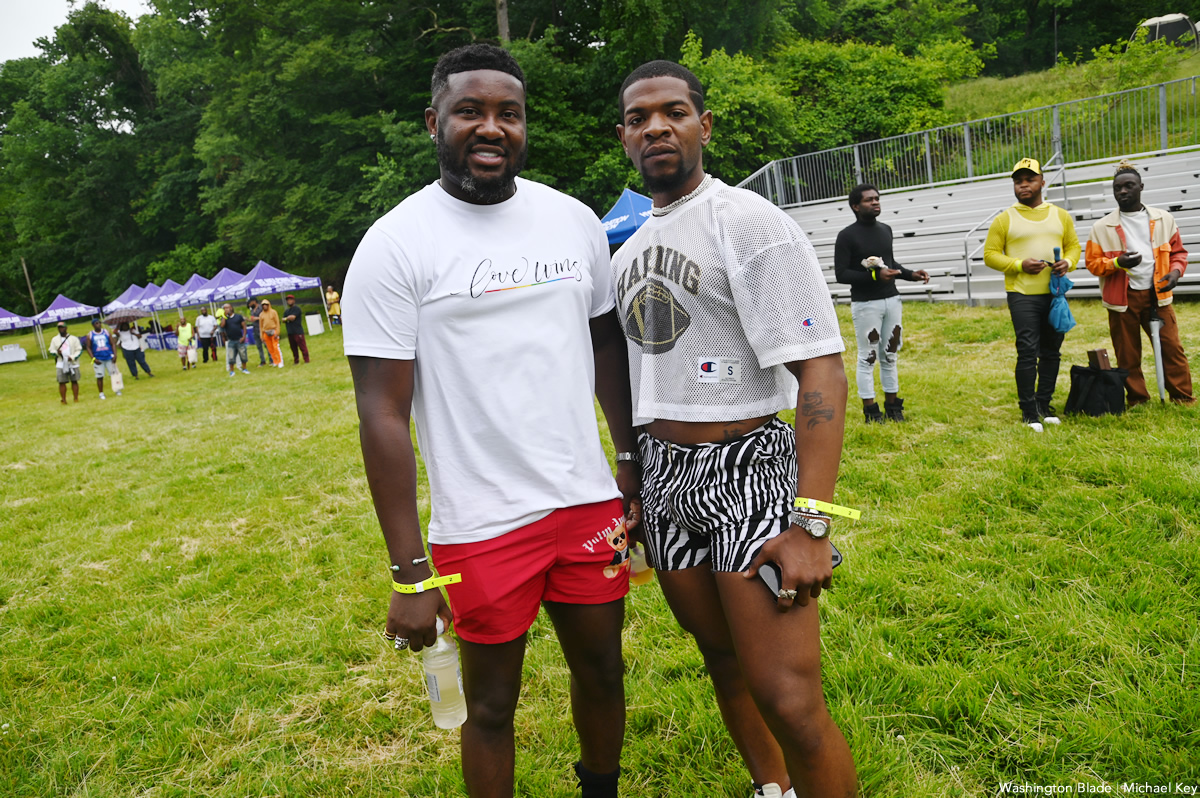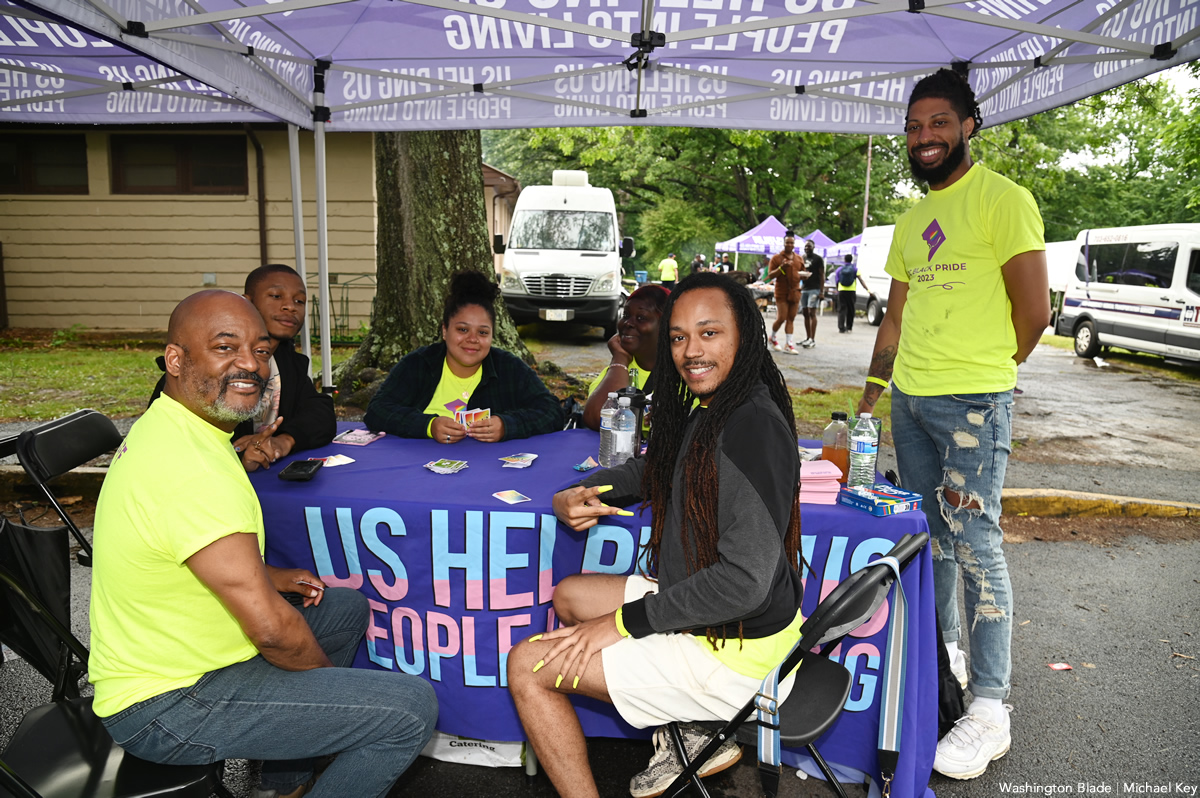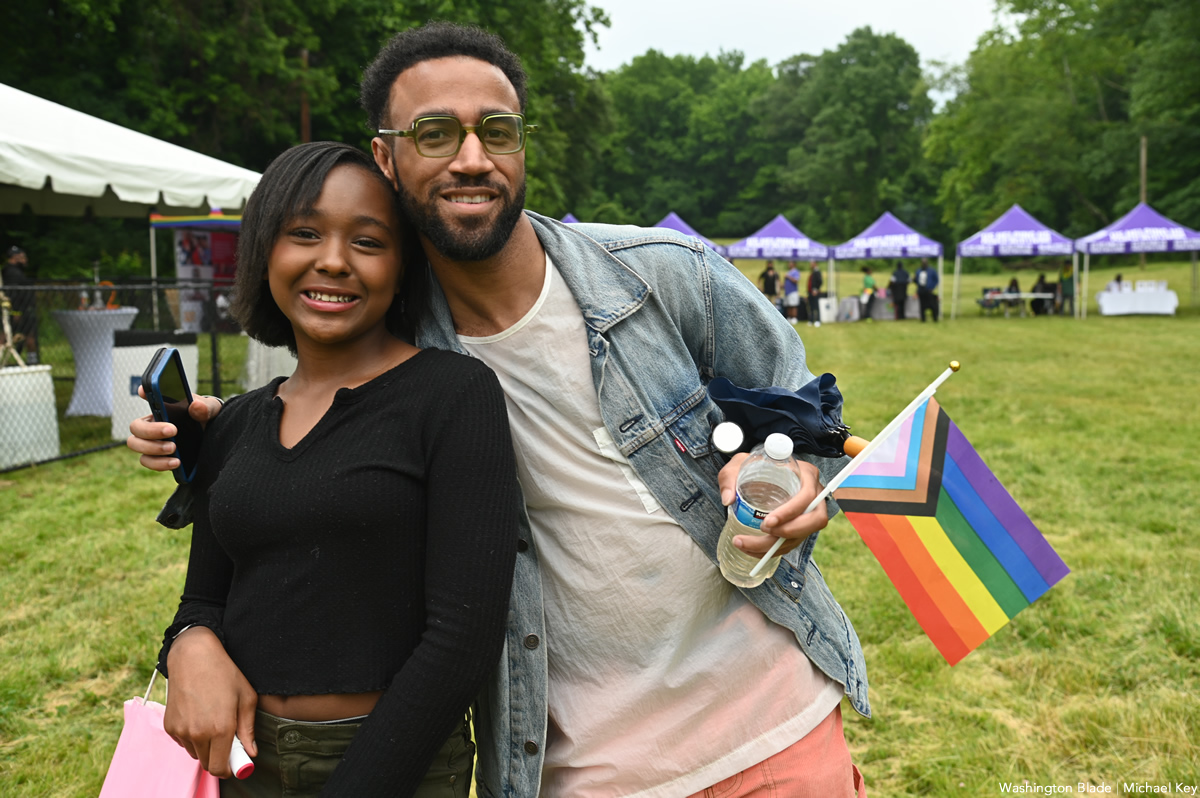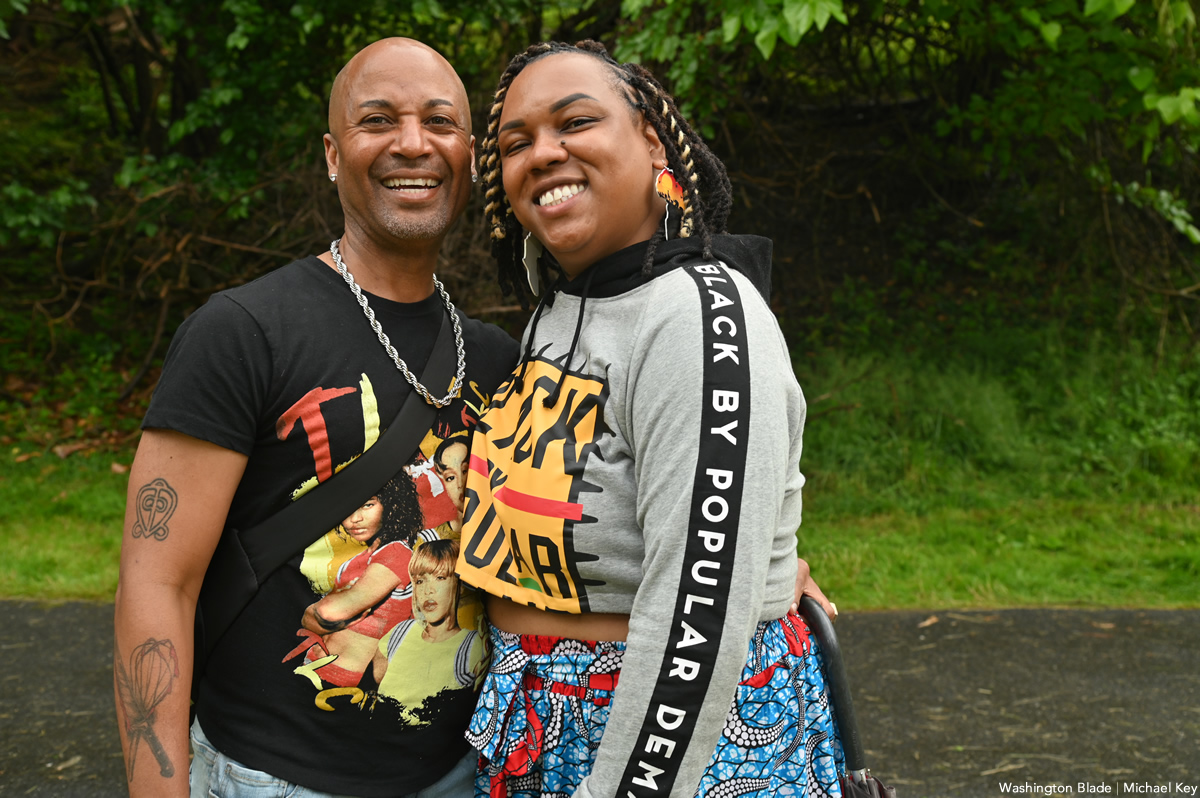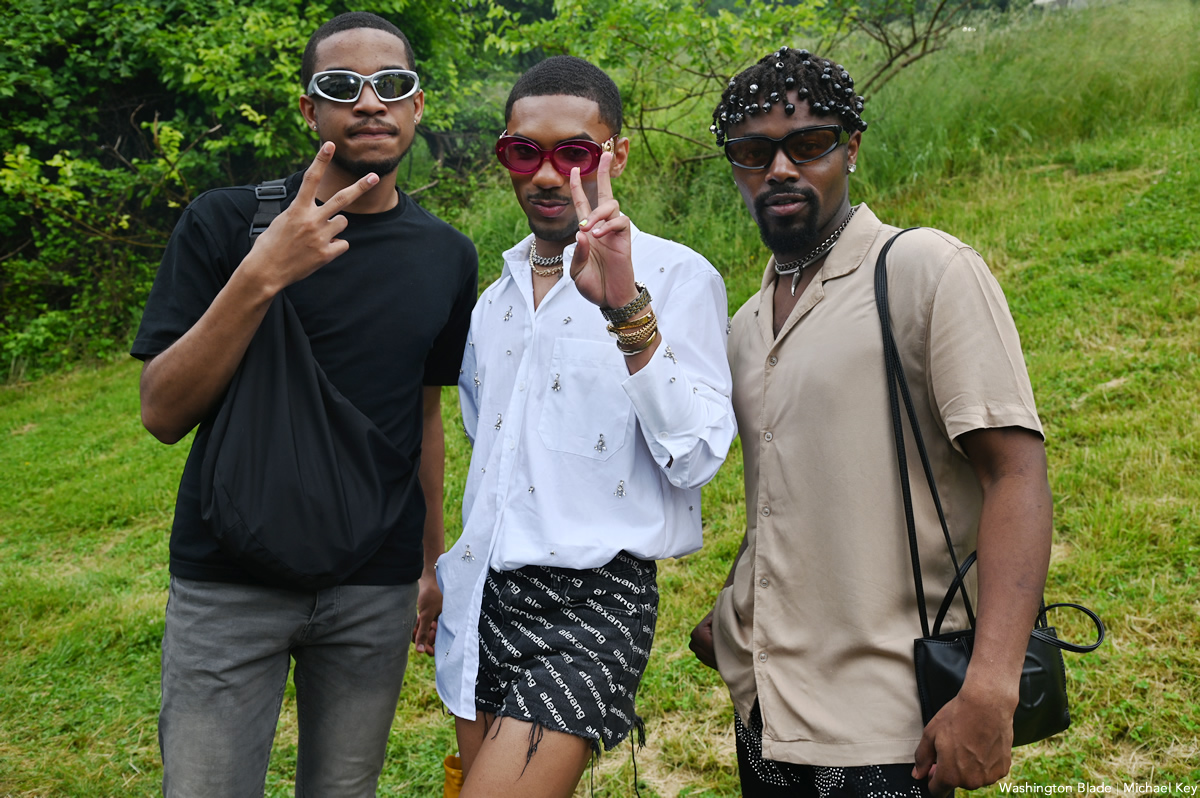 Covering DC Black Pride Festival in the Park for @WashBlade . pic.twitter.com/amw66FZ7gs

— Michael Patrick Key (@MichaelKeyWB) May 29, 2023