D.C. arts briefs: events through Nov. 8
Etheridge plays the Strathmore, Gay Men's Chorus kicks off season with cabaret and more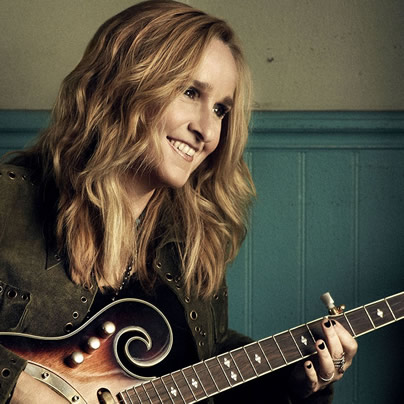 Melissa Etheridge at Strathmore
Academy Award- and Grammy-winning singer-songwriter Melissa Etheridge recently released her 12th studio album, "4th Street Feeling," and plays the Music Center at Strathmore (5301 Tuckerman Lane, North Bethesda) tonight.
The "Come To My Window" singer received a star on the Hollywood Walk of Fame in 2011 and is currently on tour.
While in the area, Etheridge will also perform at the National Museum of Women in the Arts and receive their Award for Excellence in the Performing Arts on Sunday, though tickets are no longer available.
Tickets for the concert at Strathmore begin at $57.50 and can be purchased at strathmore.org.
Gay Men's Chorus at Town
The Gay Men's Chorus of Washington is holding its fourth annual Home Cooked Cabaret at Town Danceboutique (2009 8th St NW) on Saturday at 6:30 p.m.
The theme this year is "Showmen and Showstoppers" and includes cocktails and a cabaret show with songs of Broadway shows such as "Chicago," "Gypsy," "A Chorus Line" and more.
Following the show are a variety of dinner parties in homes across D.C., Maryland and Virginia.
Doors open at 6 p.m. Tickets are $100 for reserved seating and $75 for general admission. For more information, visit gmcw.org.
Rachael Sage at the Birchmere
Rachael Sage, an LGBT ally, plays the Birchmere (3701 Mt. Vernon Ave., Alexandria) Saturday night at 7:30 p.m.
The singer-songwriter is joined by UK troubadour Al Stewart ("Year of the Cat").
She then embarks on a European tour for the remainder of November before returning for more U.S. shows in December and January.
Sage released her 10th album, "Haunted by You," this year as well as an acoustic EP version of "Haunted by You."
She won the 2009 OUTMusic Award for Outstanding Songwriter and the 2009 and 2011 OUTMusic Awards for Outstanding Producer.
Tickets for the show are $29.50. To purchase tickets or for more information, visit rachaelsage.com or birchmere.com.
PHOTOS: Miss Gay D.C.
Courtney Kelly crowned winner of annual drag competition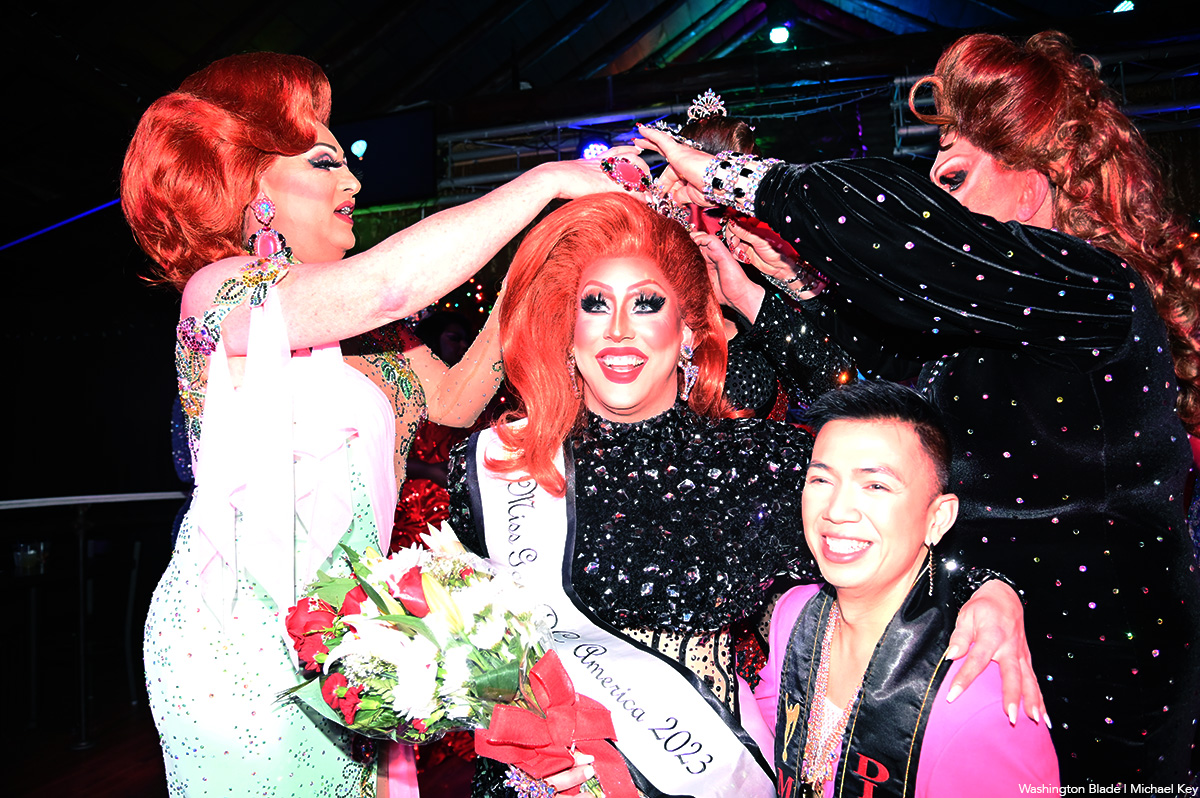 The 2023 Miss Gay D.C. competition was held at The Lodge in Boonsboro, Md. on Saturday, Dec. 2. Six contestants vied for the crown, and Courtney Kelly was crowned the winner.
(Washington Blade photos by Michael Key)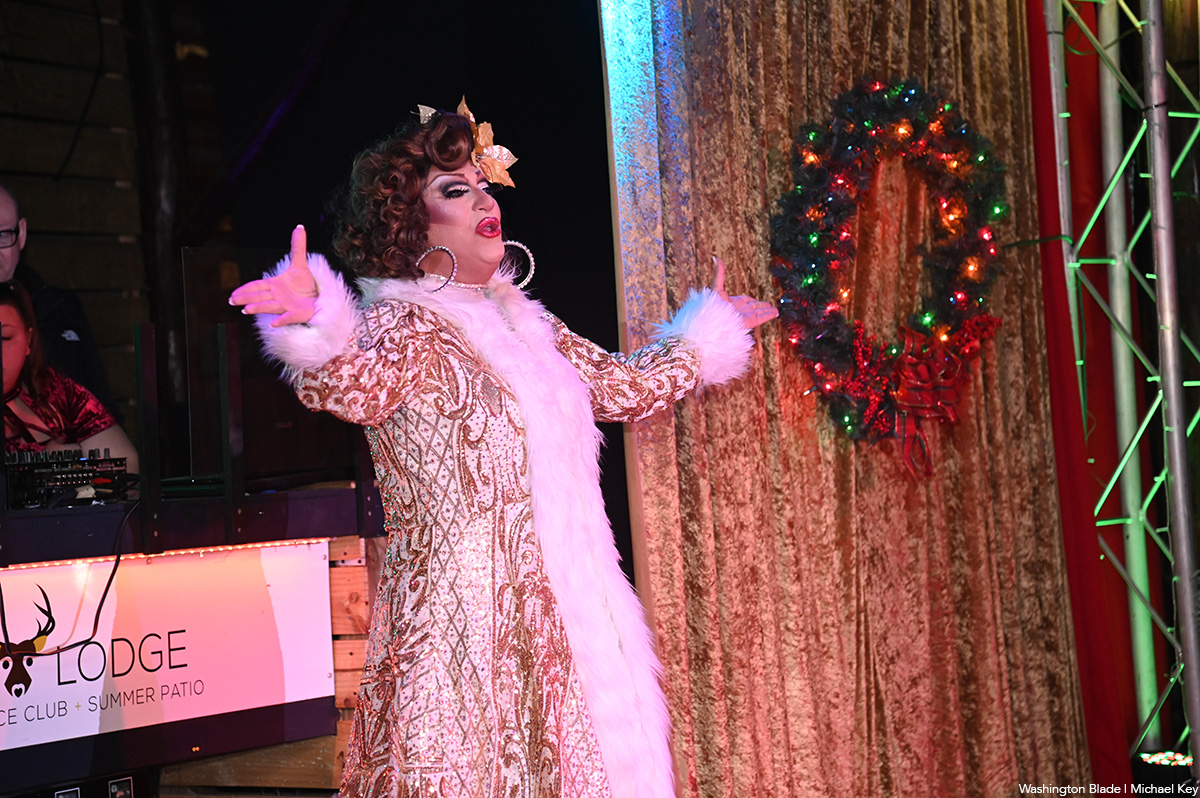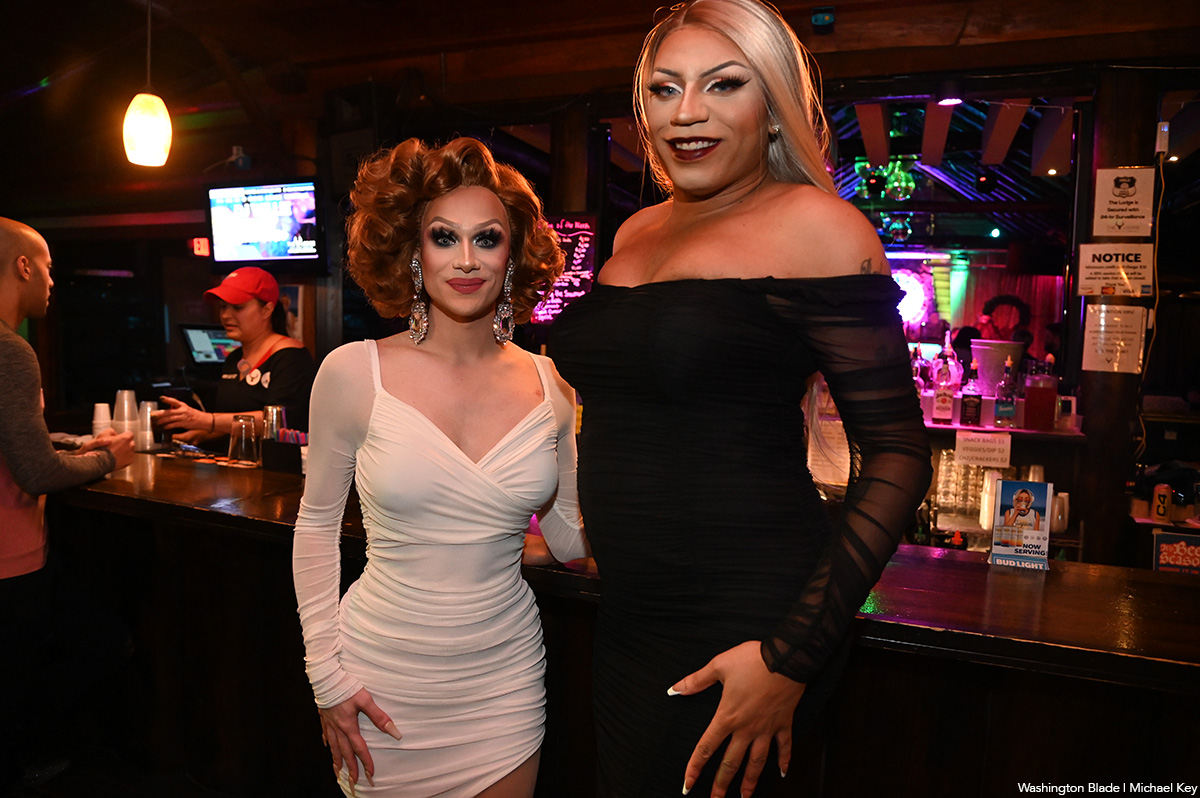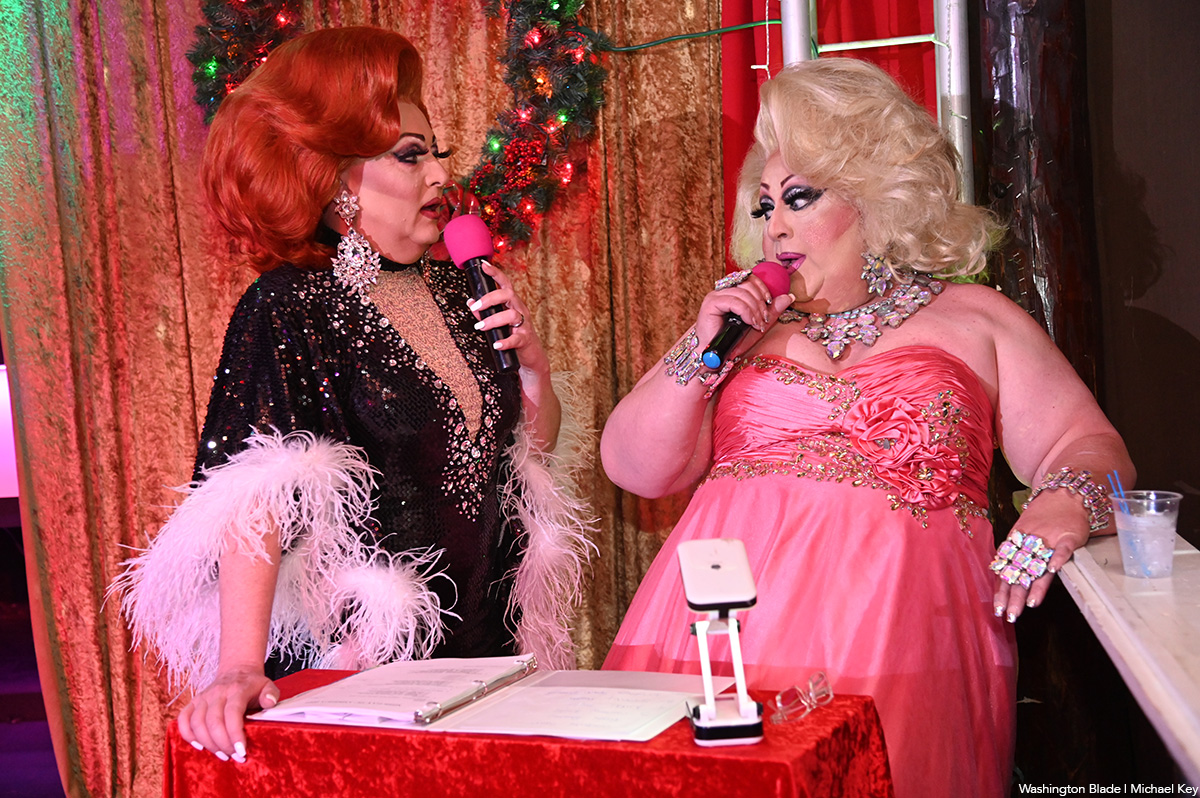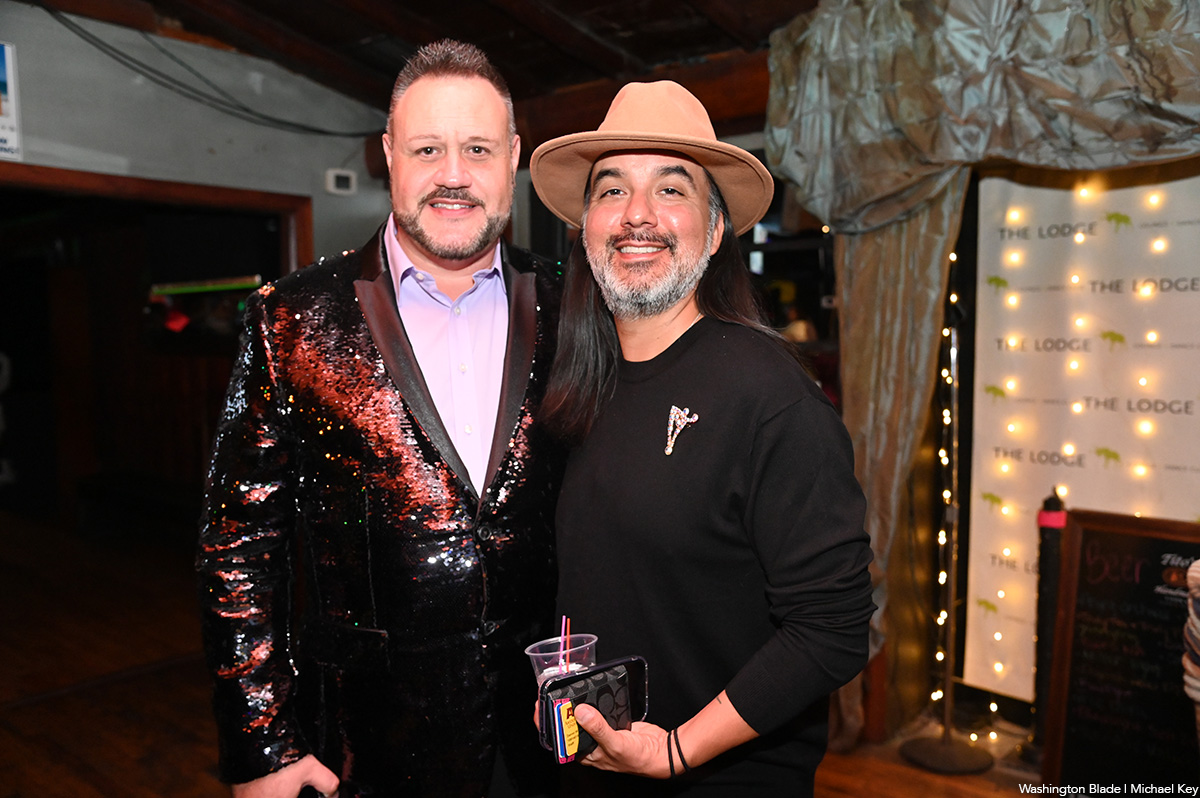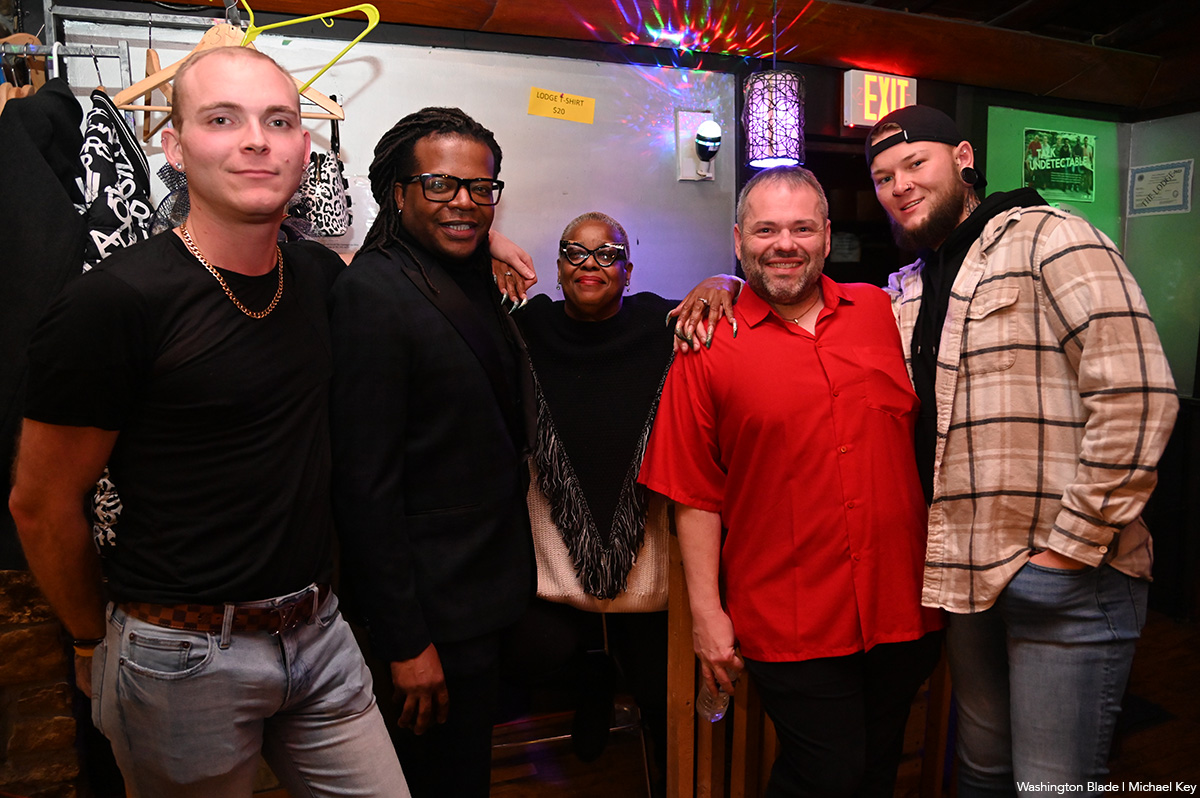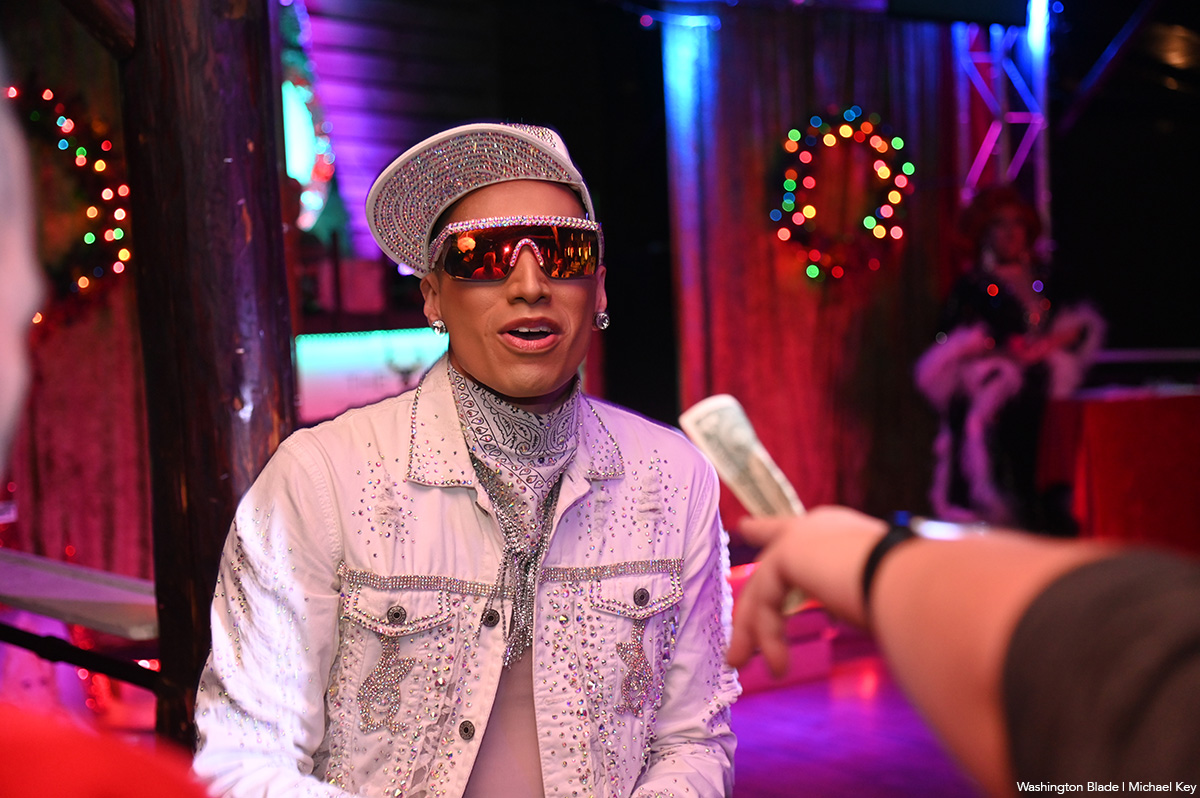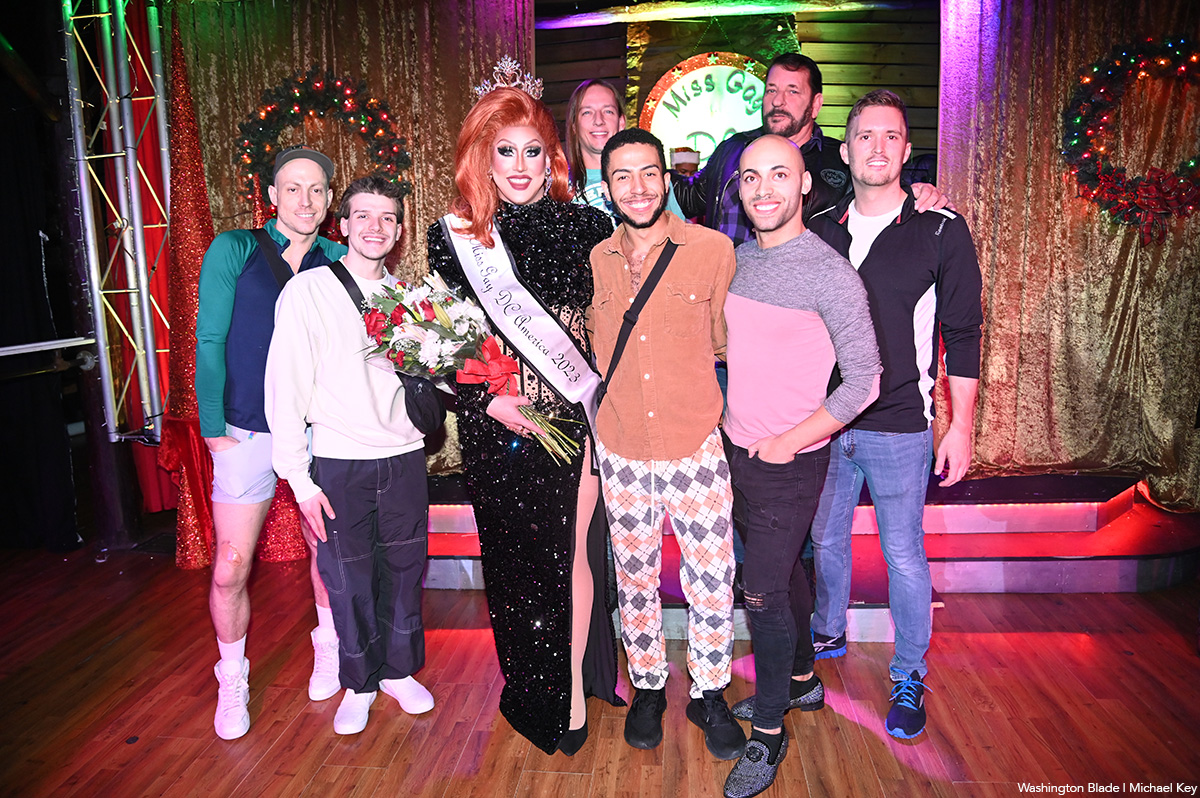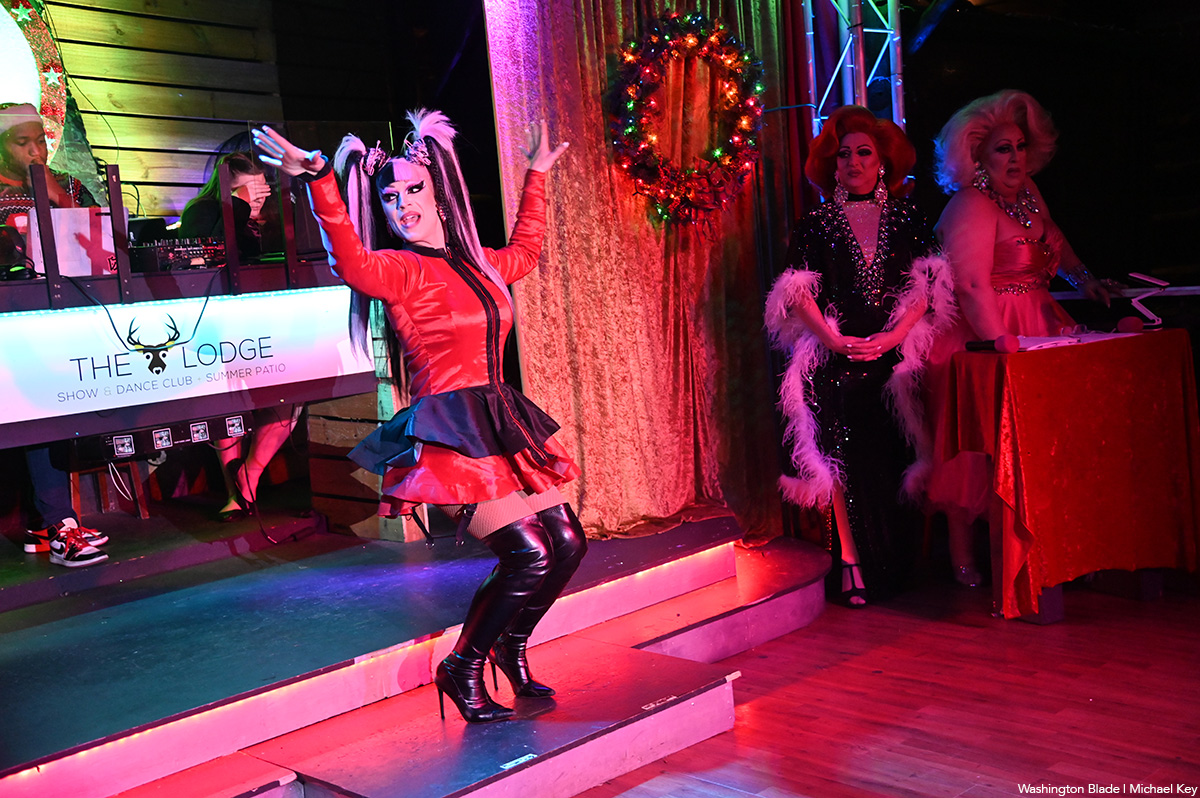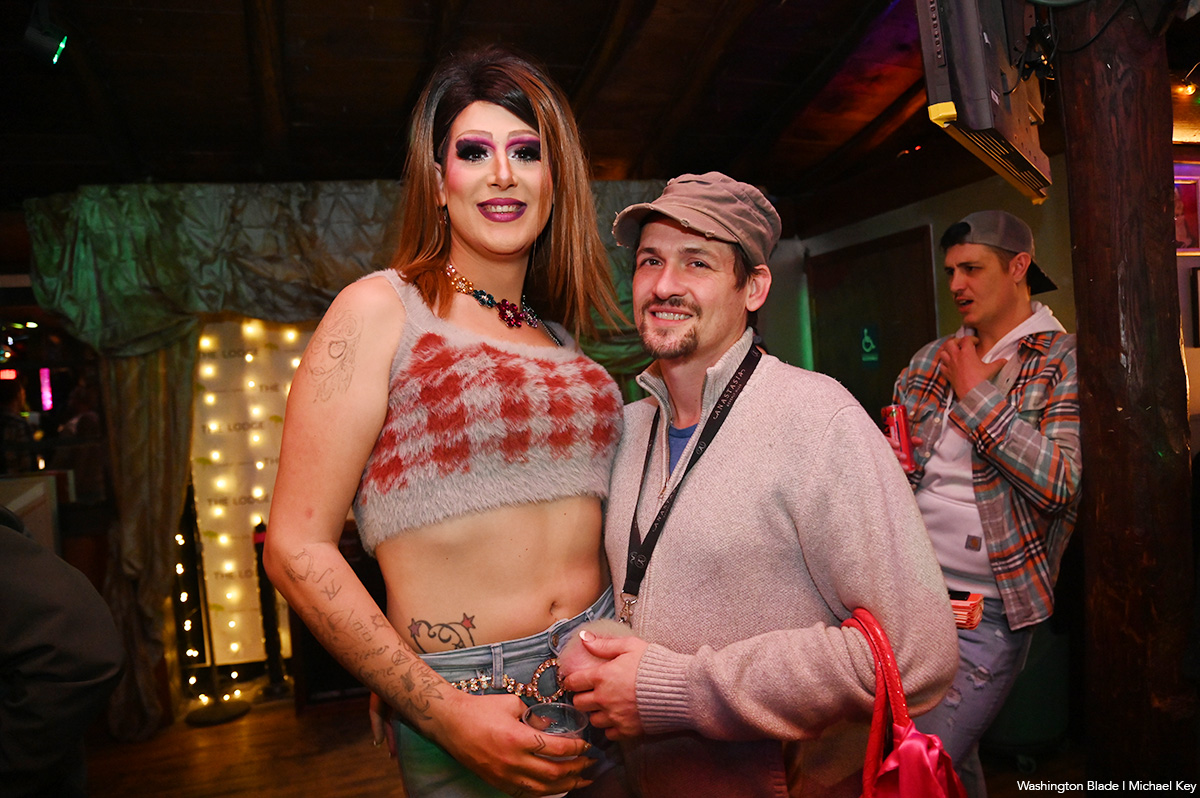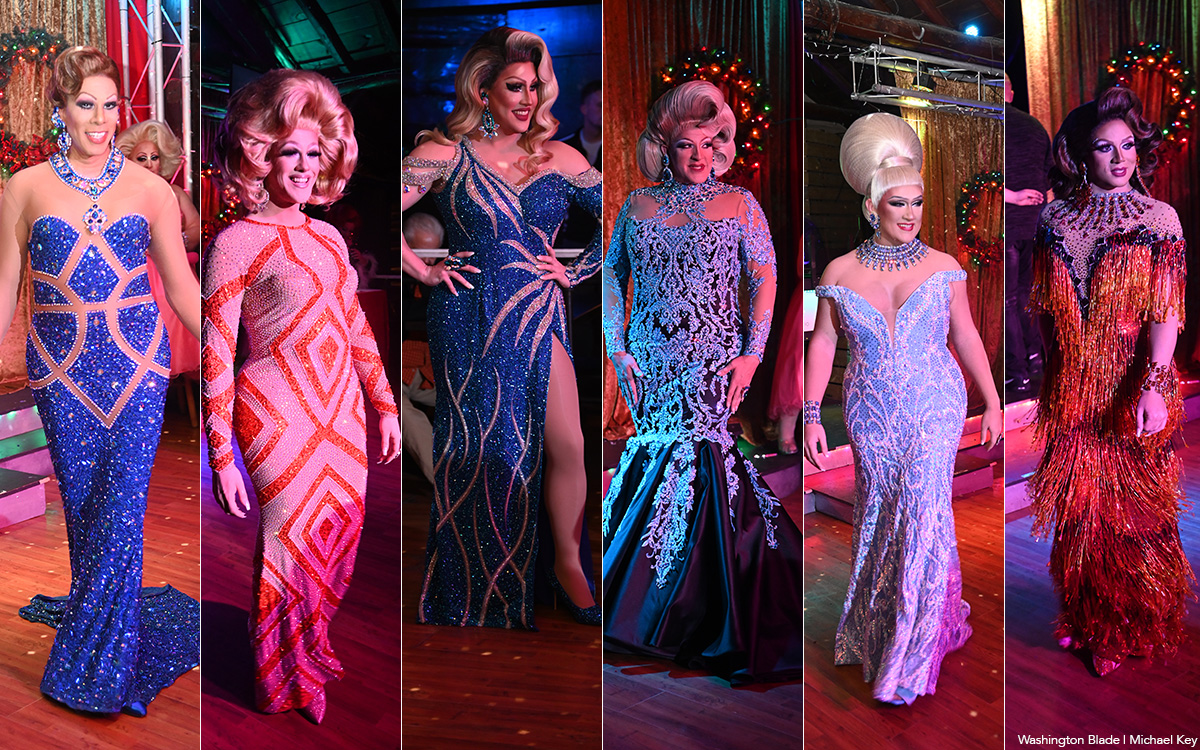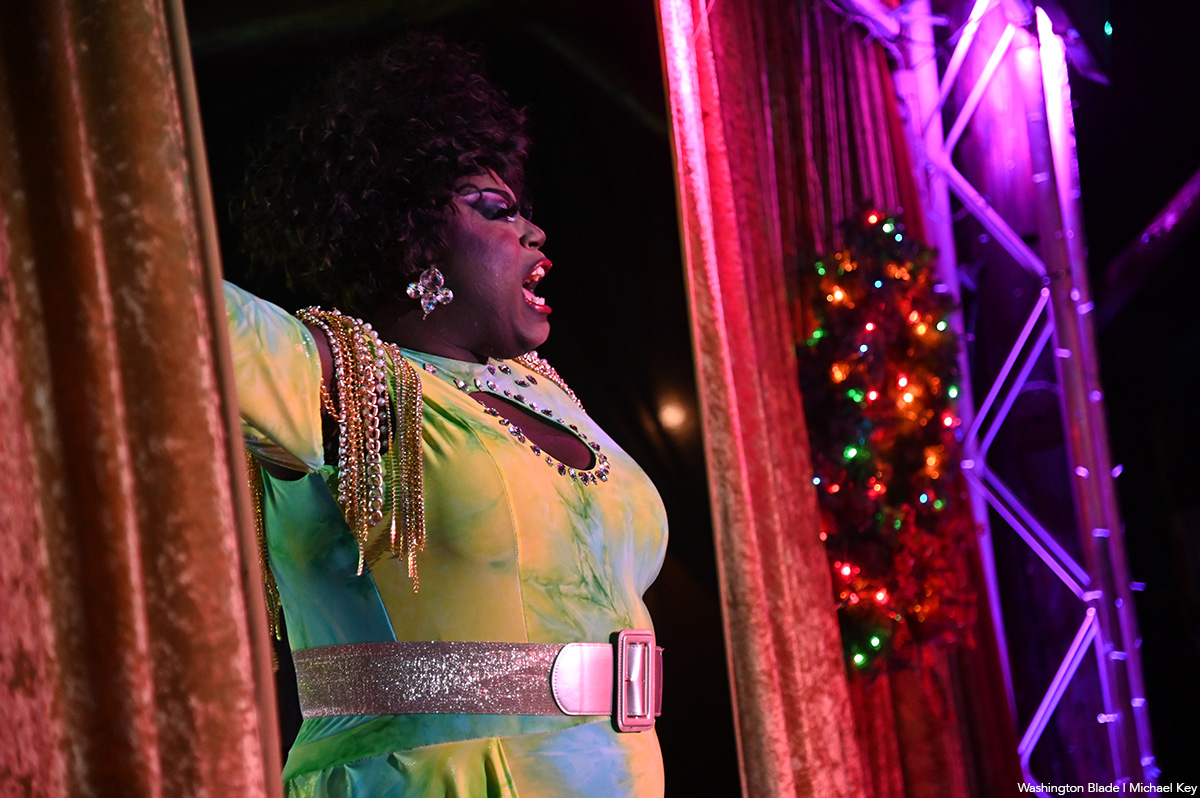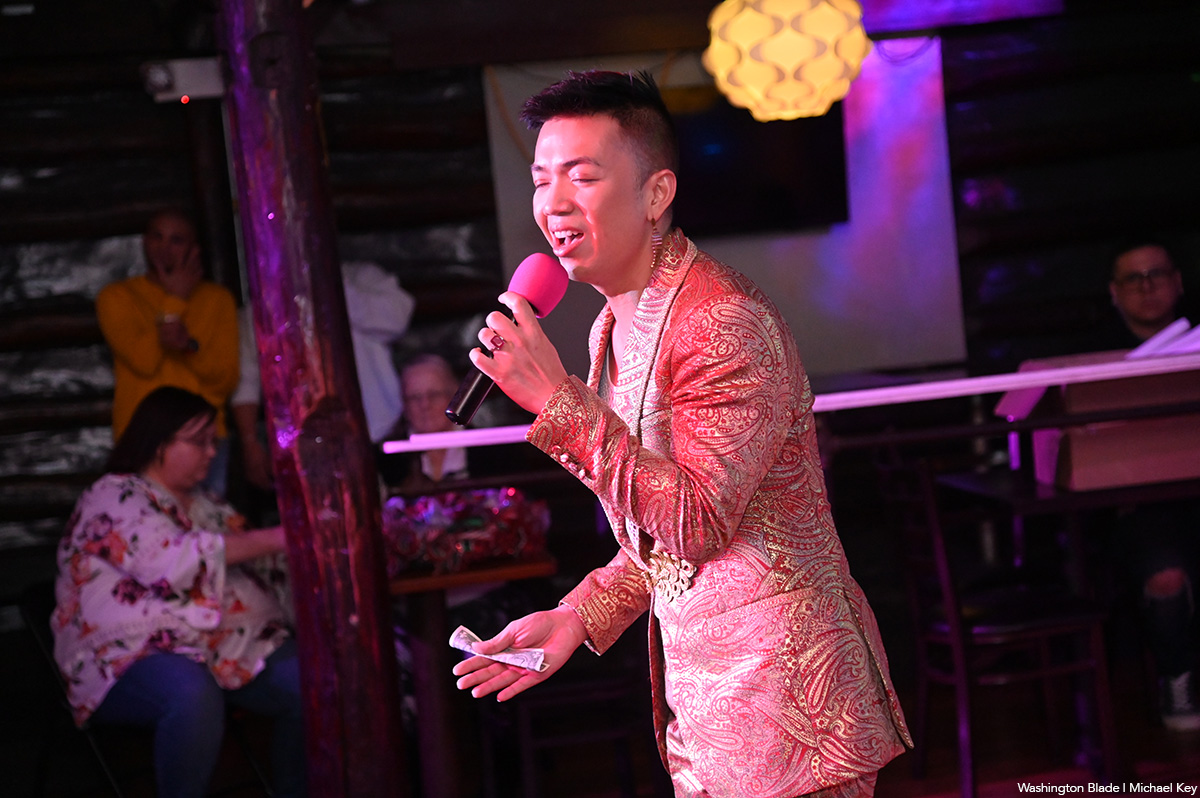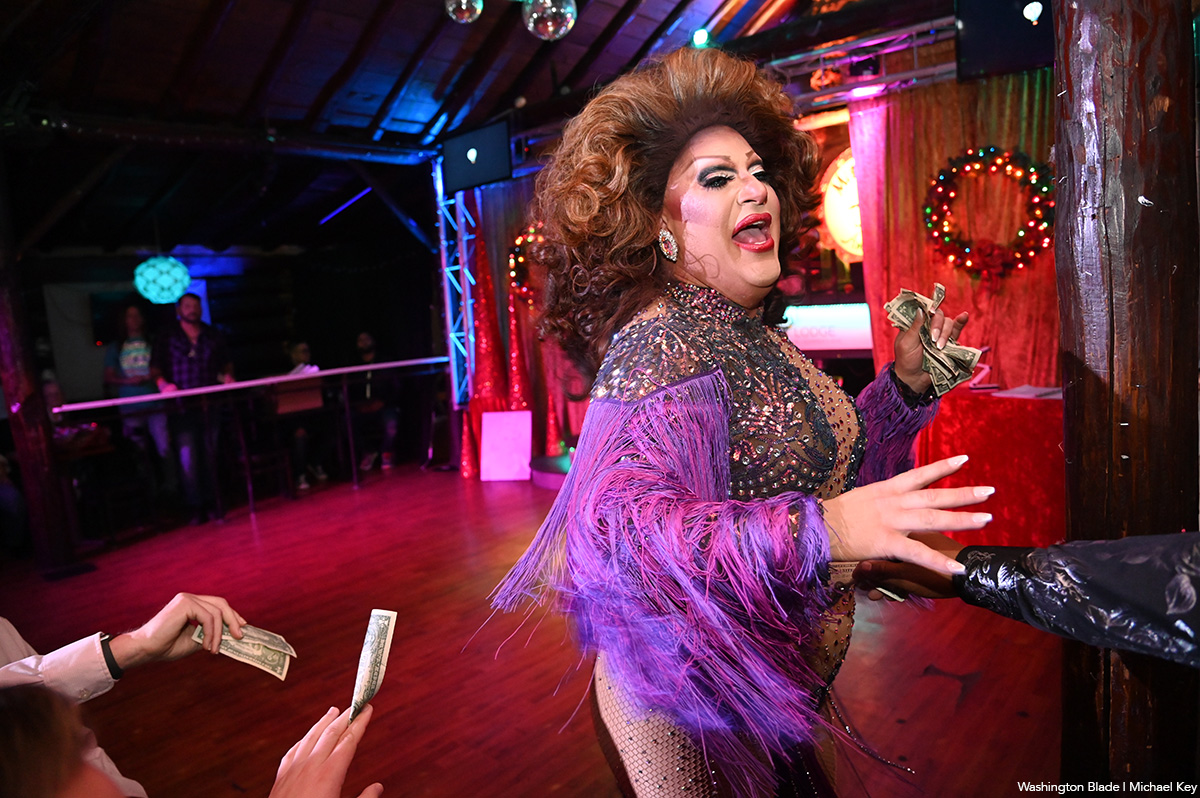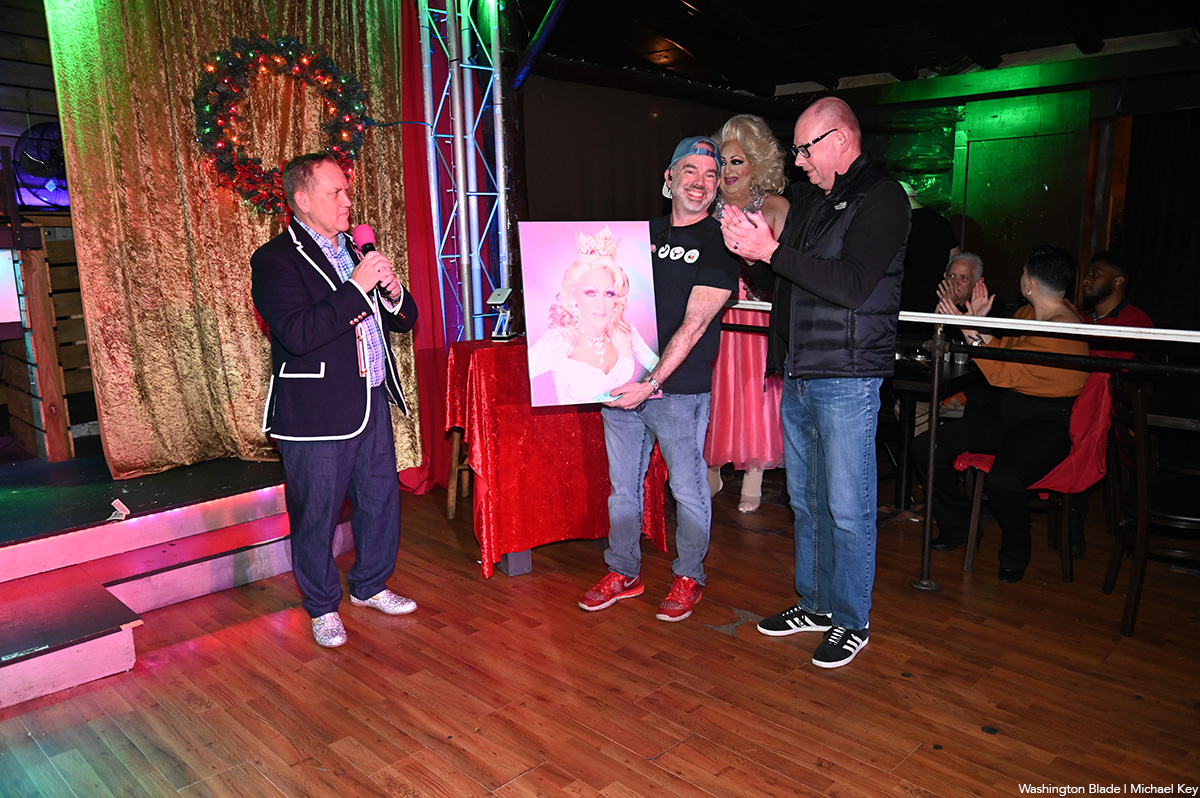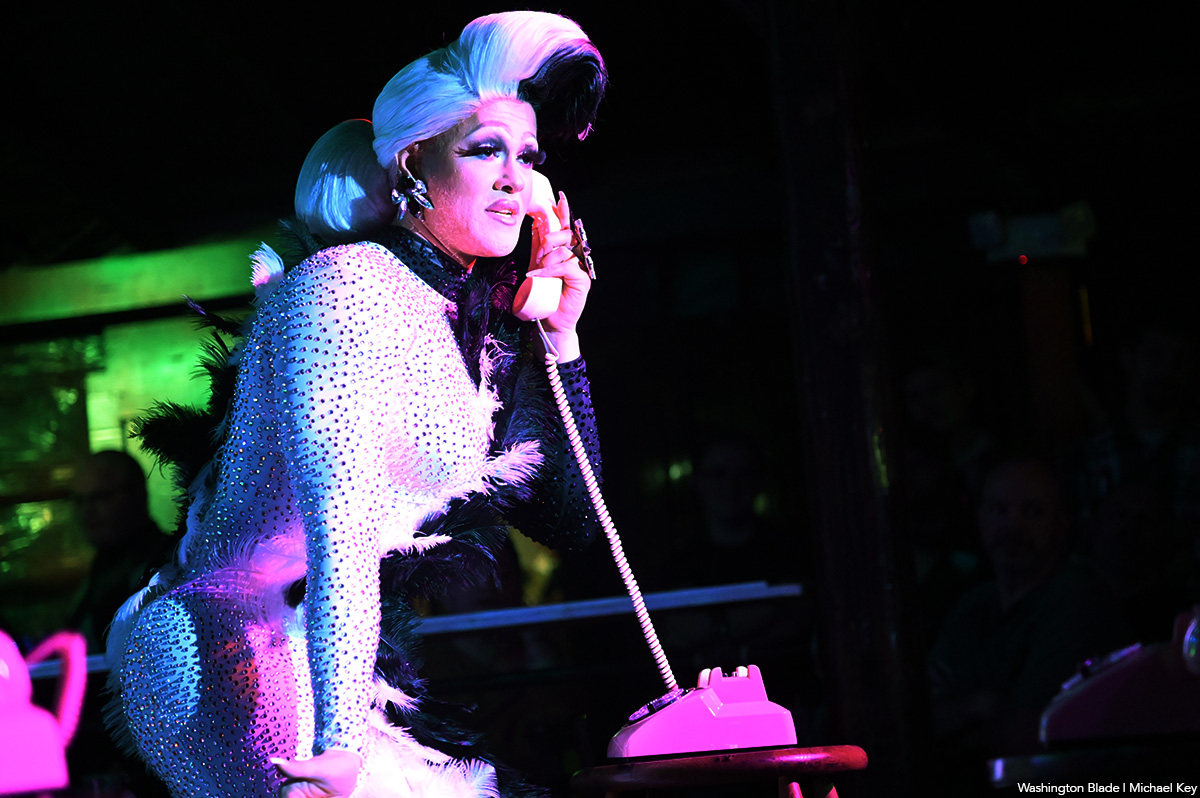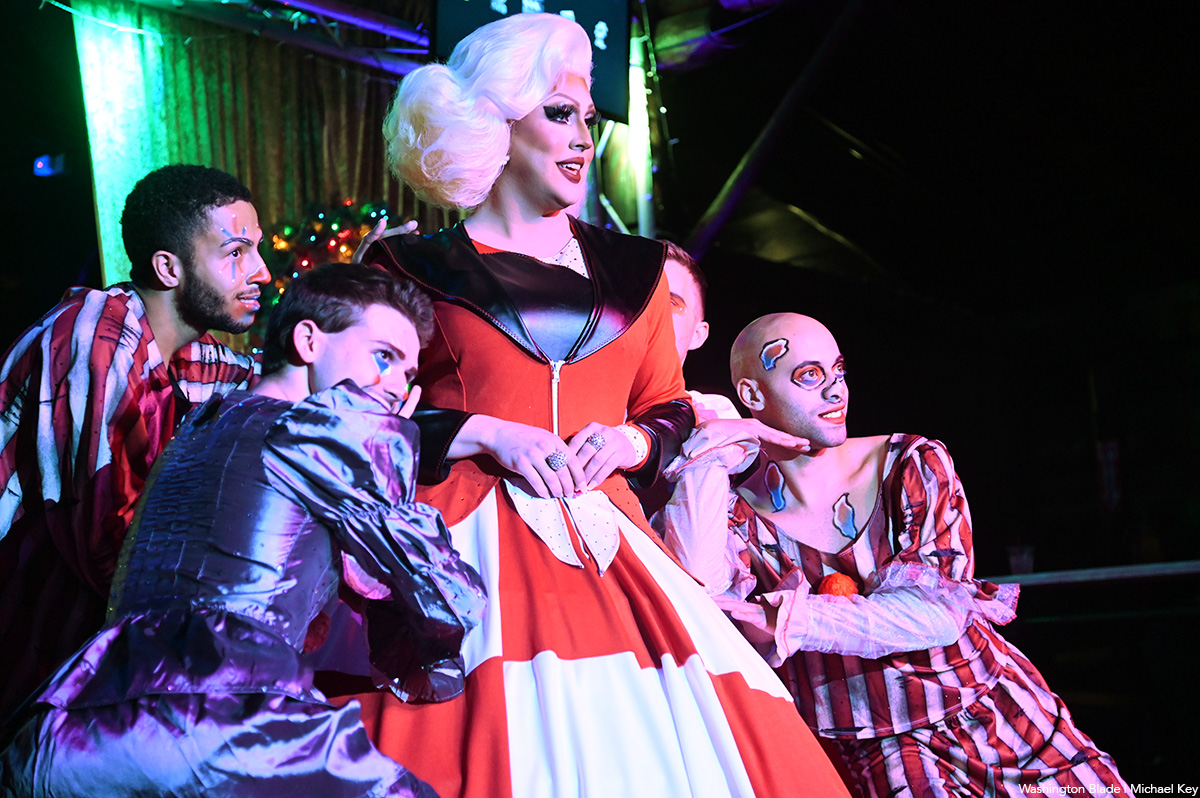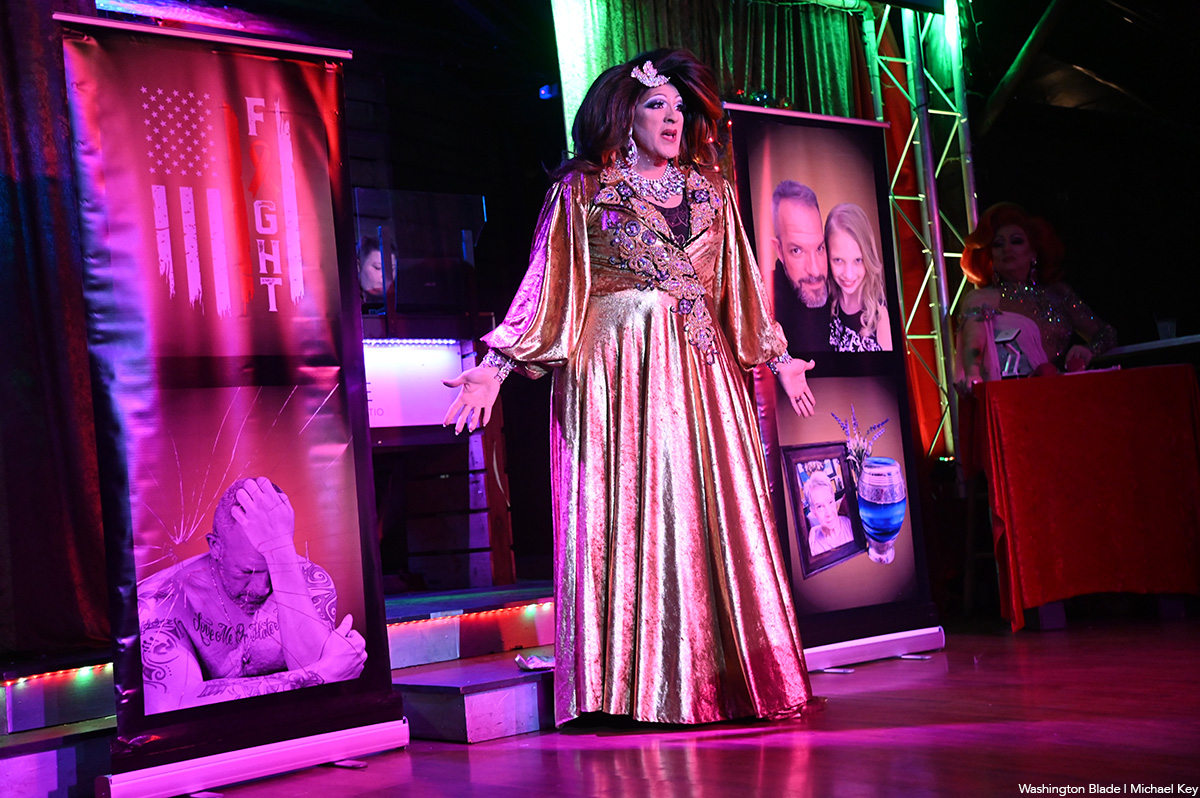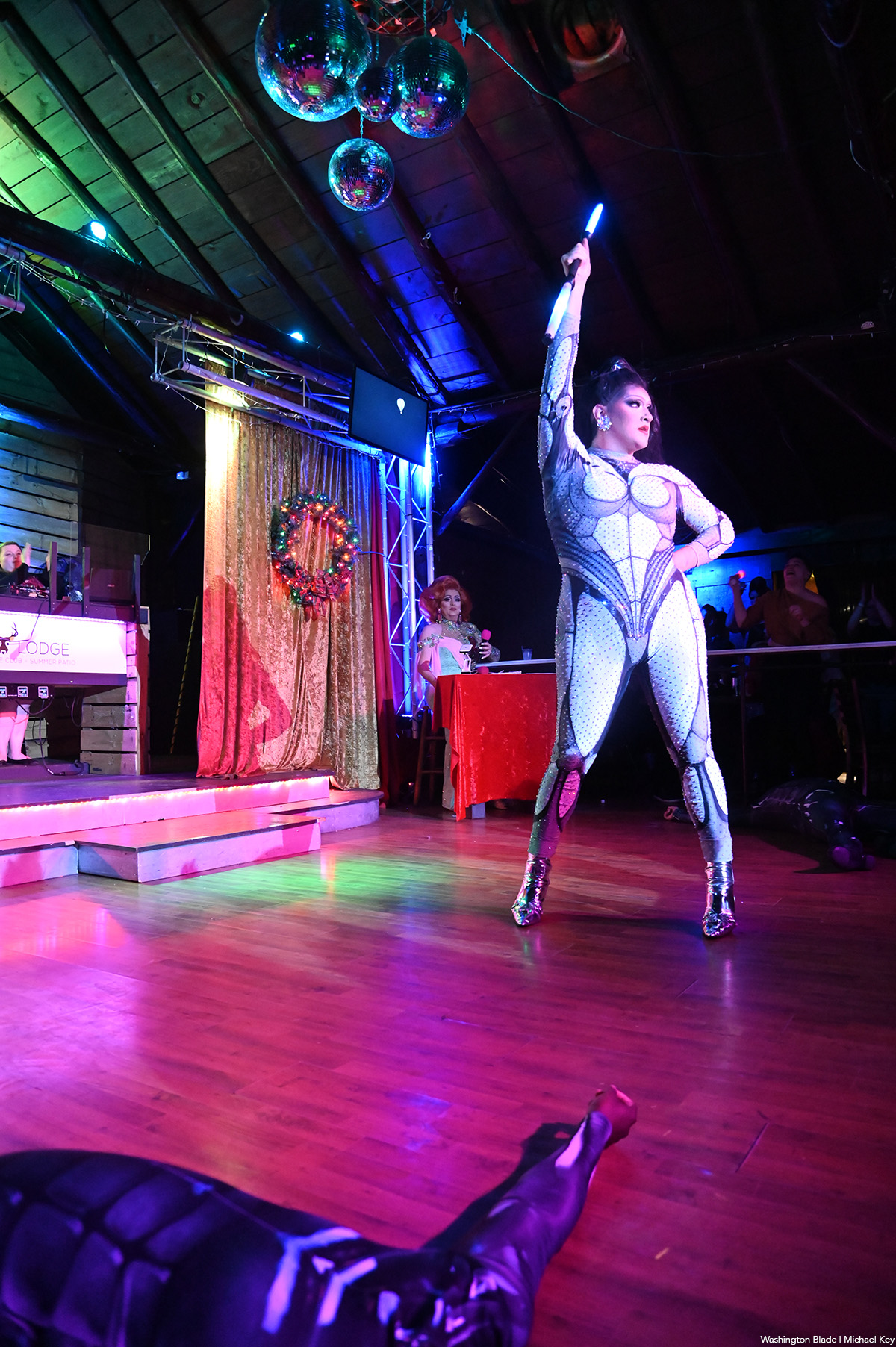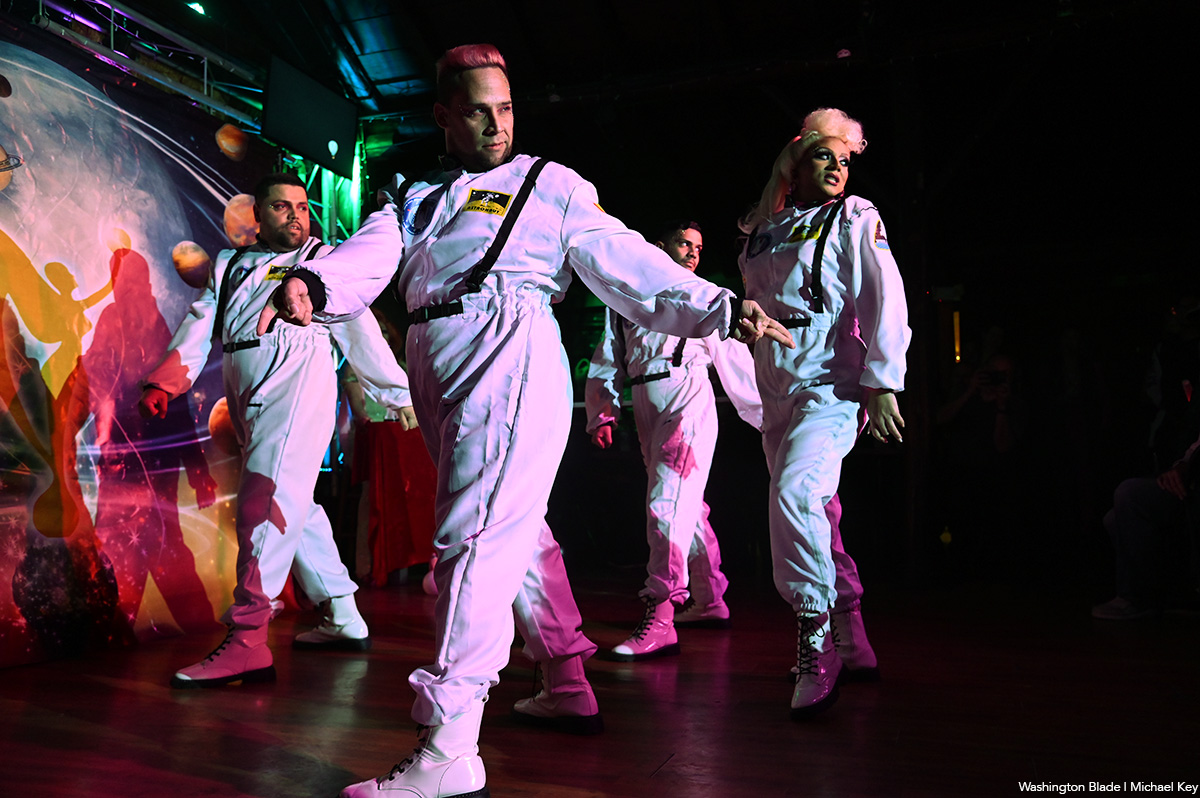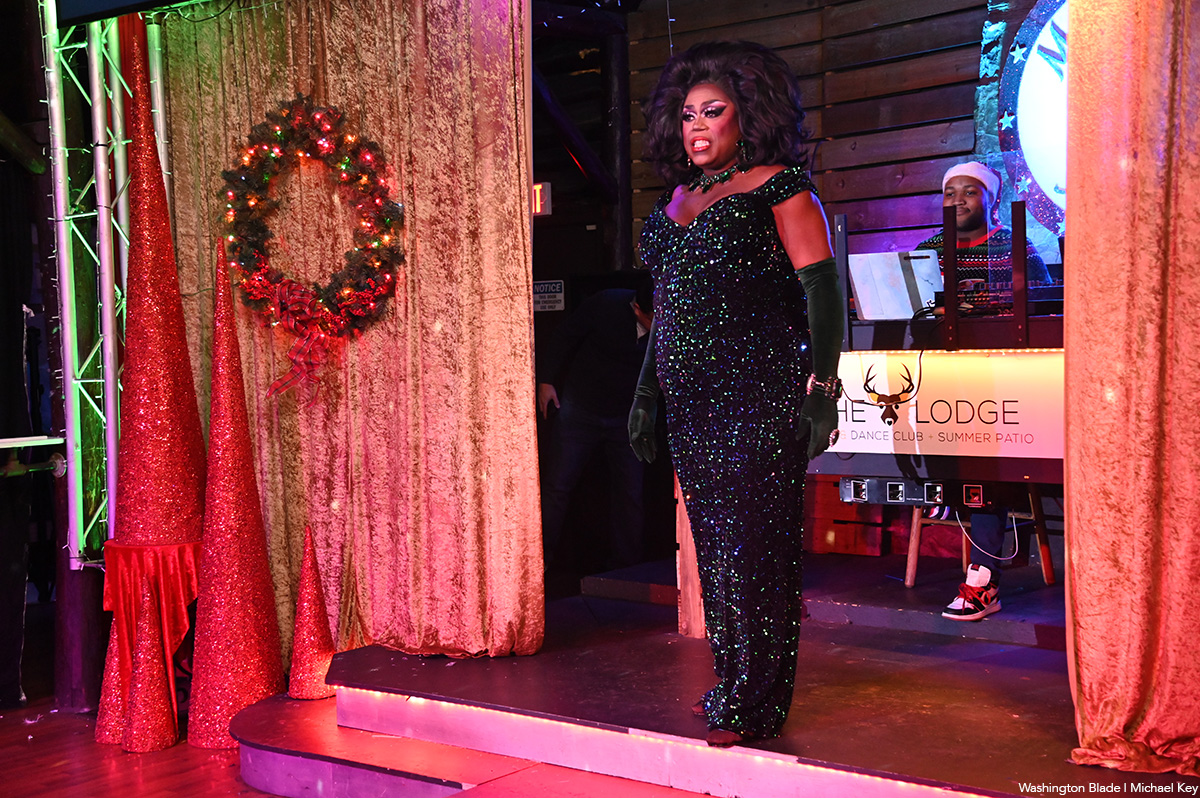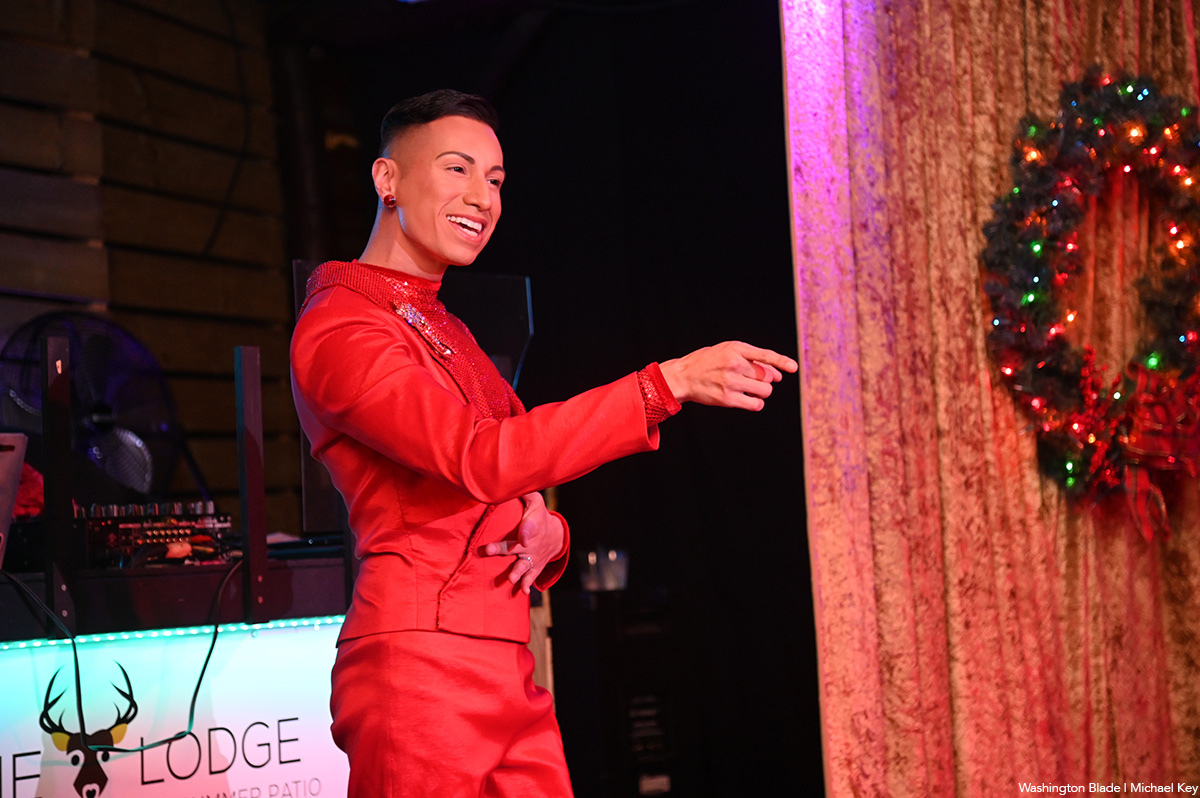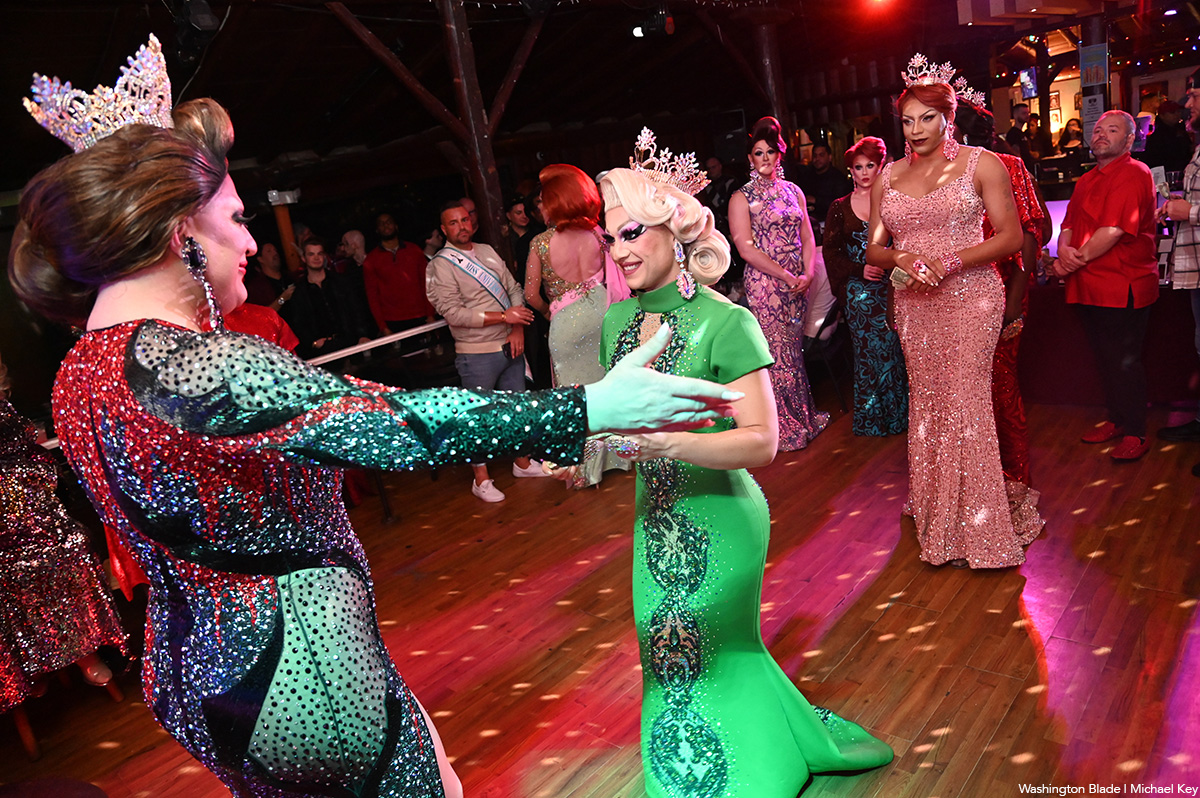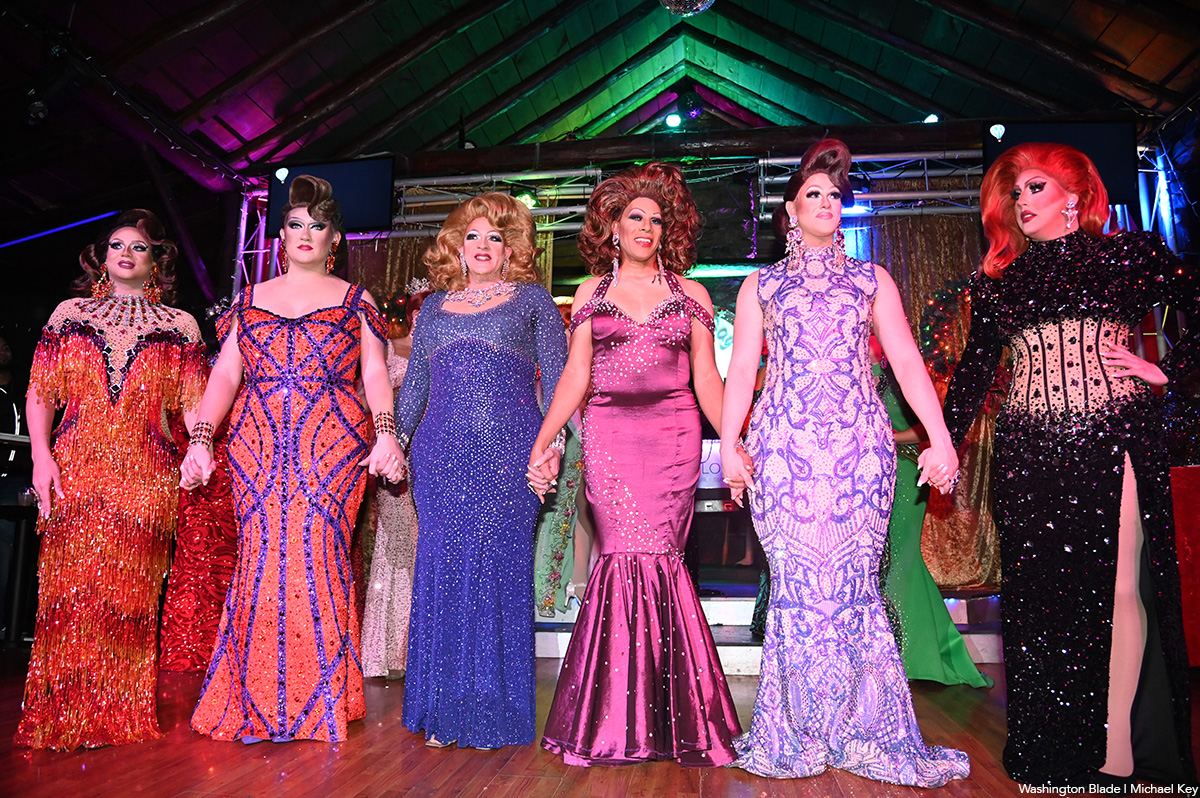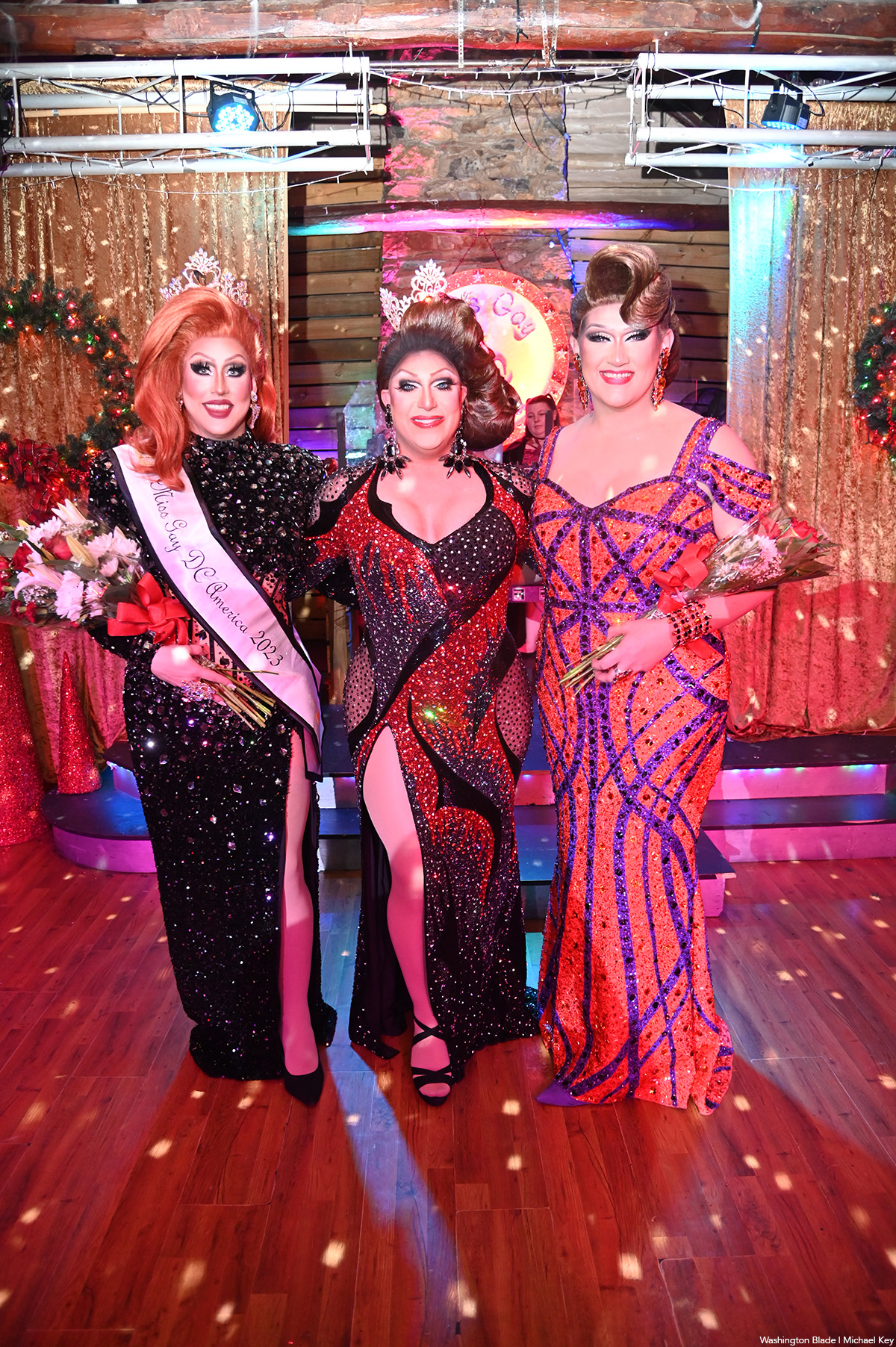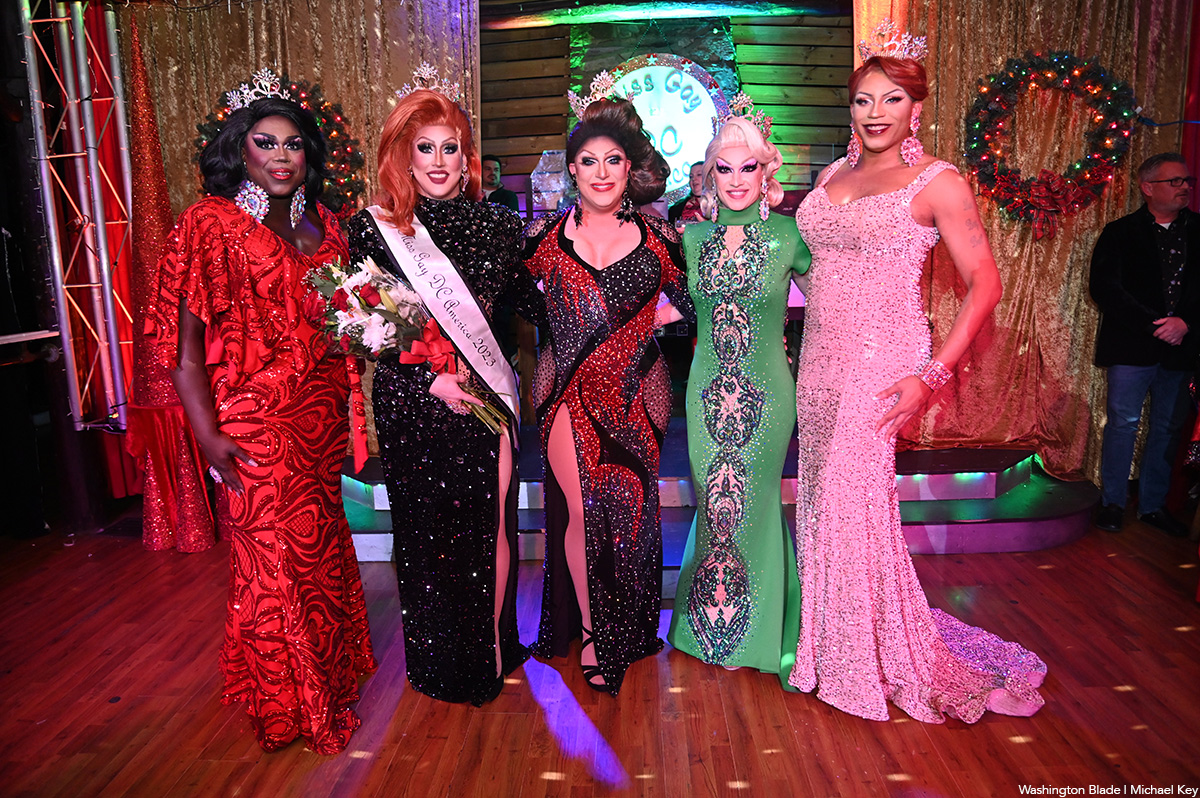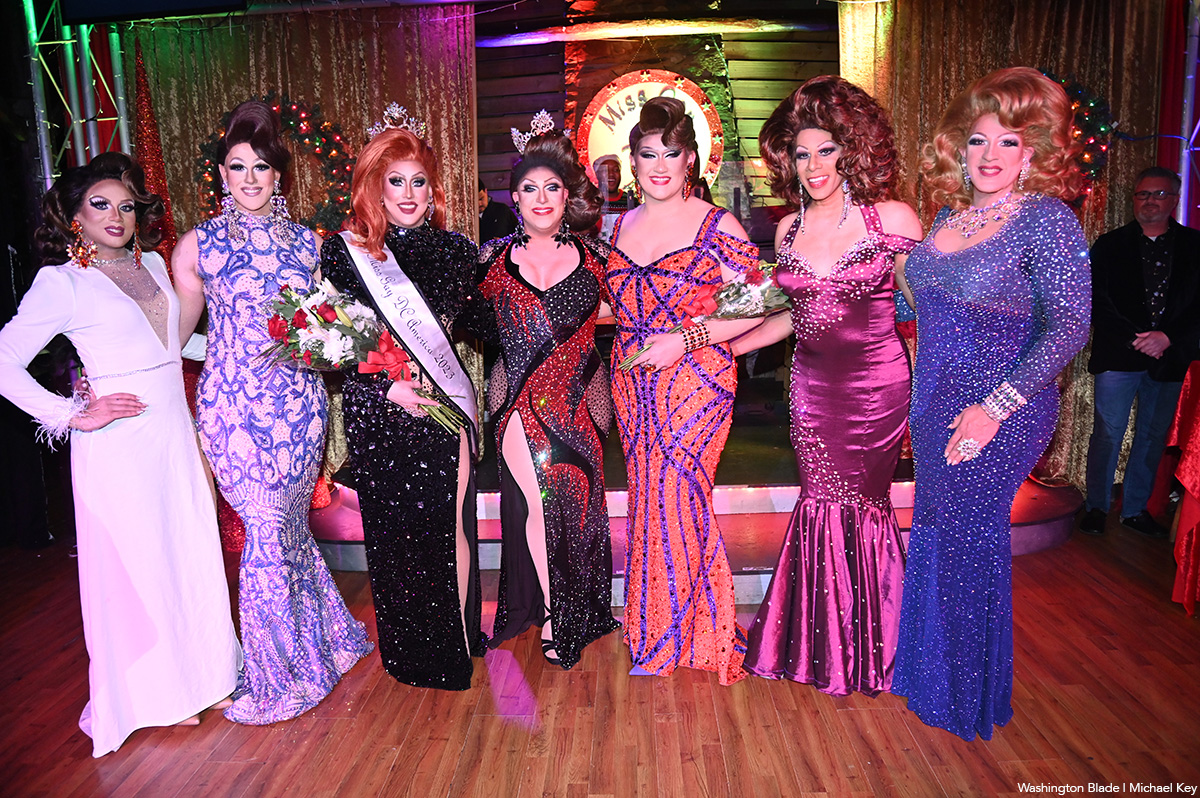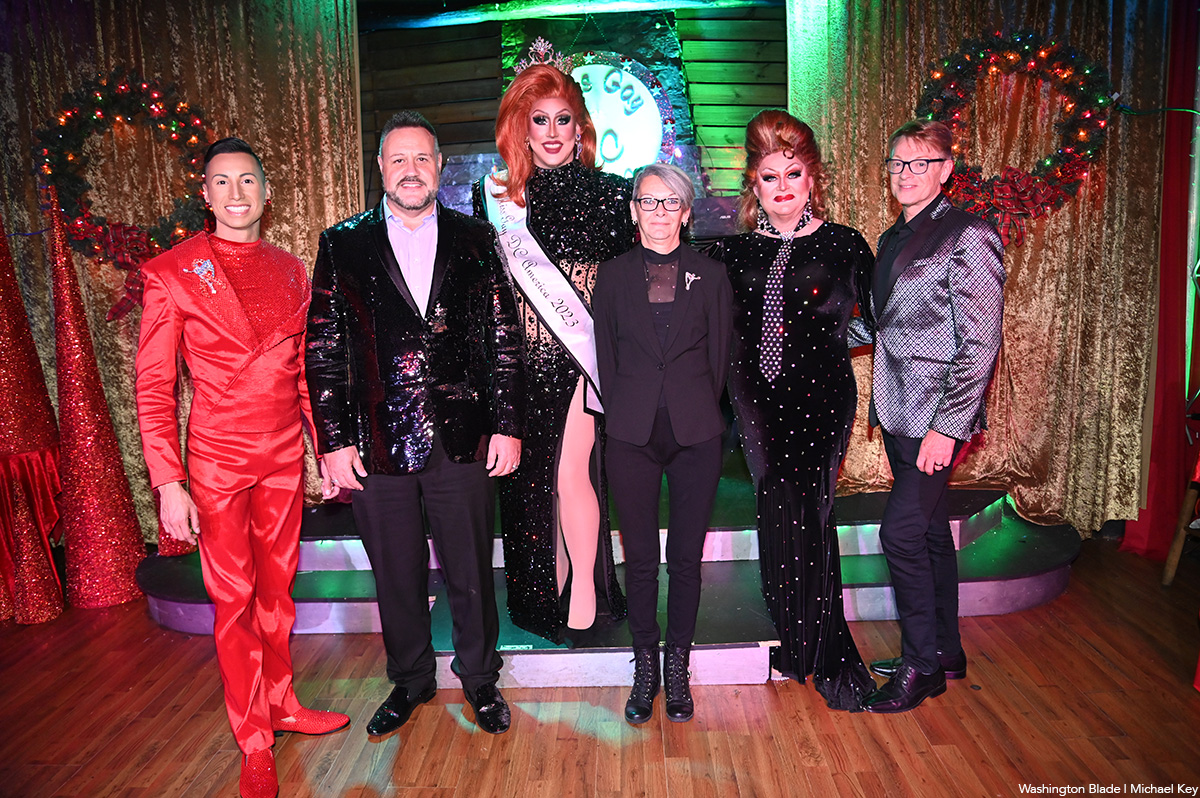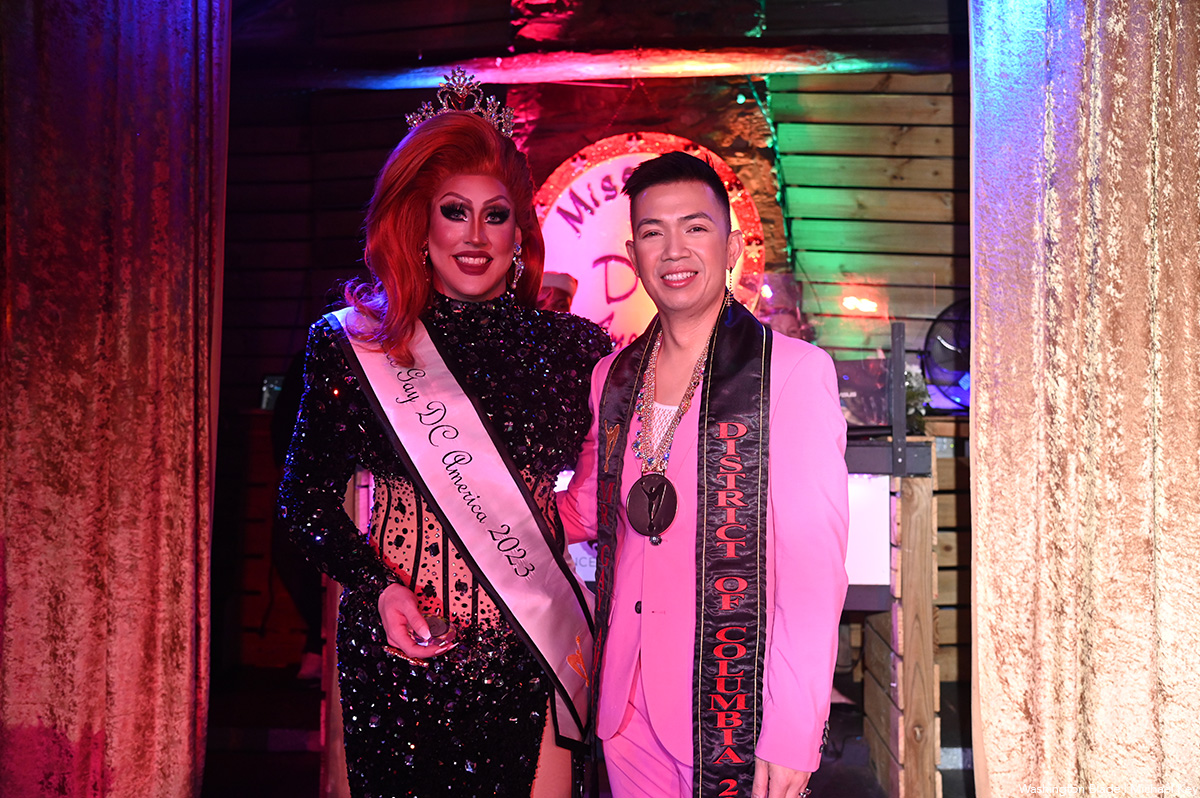 Covering Miss Gay DC at @TheLodgeMD for @WashBlade pic.twitter.com/LSYpfzmKM5

— Michael Patrick Key (@MichaelKeyWB) December 3, 2023
More queer books we love
Bellies: A Novel, Time Out and more for your gift list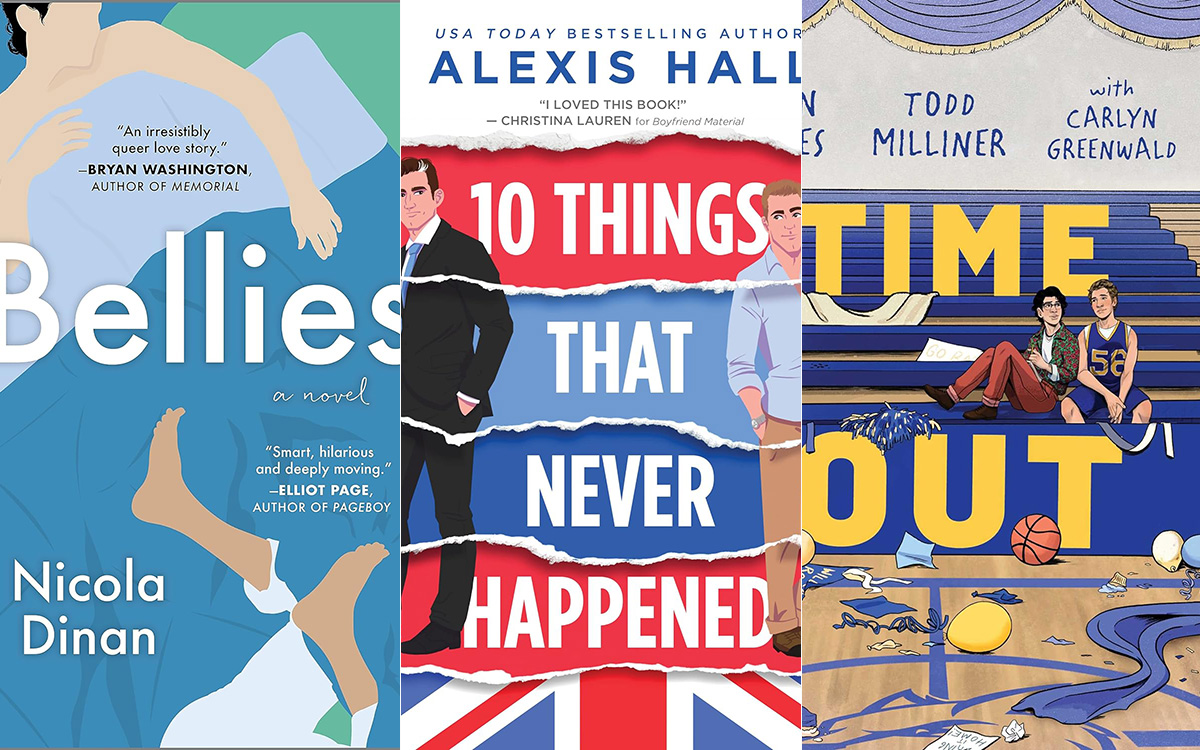 For the person on your gift list who'd love a boy-meets-boy story, wrap up "Bellies: A Novel" by Nicola Dinan (Hanover Square Press), the tale of a playwright and the man who loves him wholly, until a transition threatens to change everything.
If there's a romantic on your list, then you're in luck: finding a gift is easy when you wrap up "10 Things That never Happened" by Alexis Hall (Sourcebooks), the story of Sam, whose job is OK, and his boss, Jonathan, who should have never hired Sam. Too late now, except for the romance. Wrap it up with "Time Out" by Sean Hayes and Todd Milliner with Carlyn Greenwald (Simon & Schuster), the story of a basketball player who's newly out of the closet, and a politically minded boy who could easily get his vote.
For the person on your list who likes to read quick, short articles, wrap up "Inverse Cowgirl: A Memoir" by Alicia Roth Weigel (HarperOne). It's a collection of essays on life as an intersex person, and the necessity for advocating for others who are, too.
Our favorite books for holiday gifts
Hitchcock, Britney, Barbra, and more!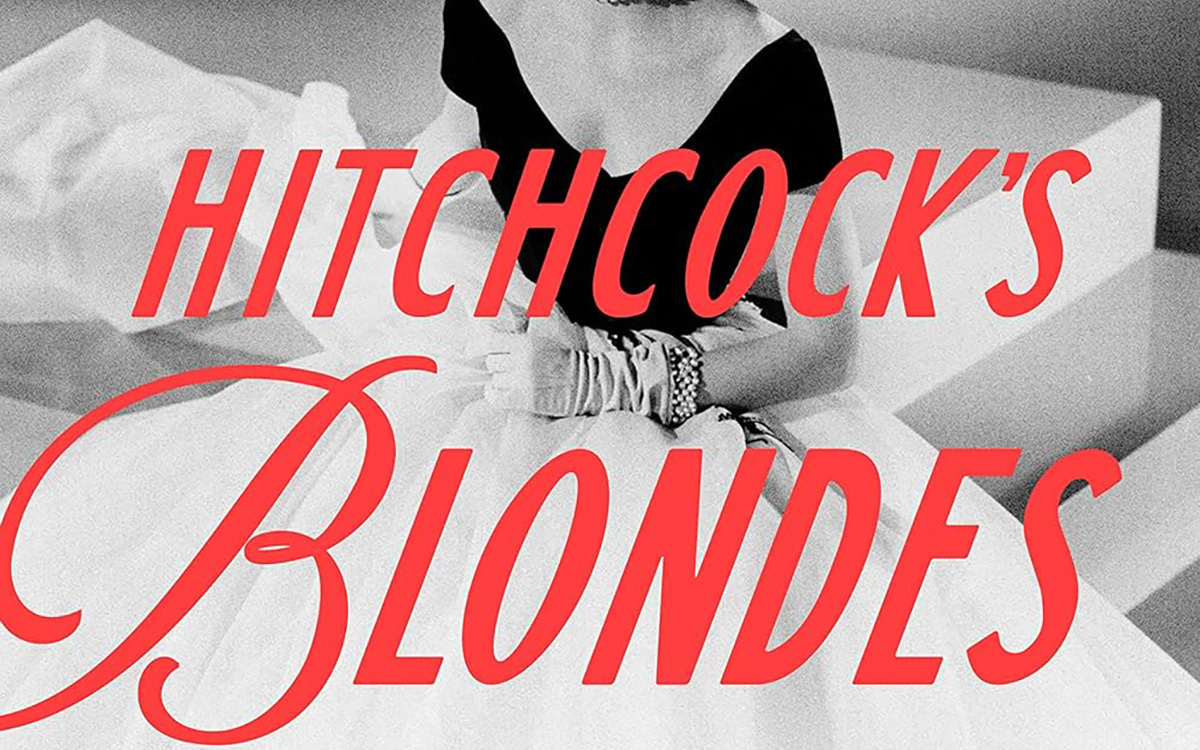 When it gets dark early, it's cold outside and you want to spice up your life, what's more intriguing than a book? Here are some holiday gift ideas for book lovers of all ages.
Who isn't fascinated by the dark, twisty, sometimes, mordantly witty, movies of Alfred Hitchcock, or by Grace Kelly, Tippi Hedren, Ingrid Bergman and the other actresses in his films? "Hitchcock's Blondes: The Unforgettable Women Behind the Legendary Director's Dark Obsession" by Laurence Leamer, author of "Capote's Women," is an engrossing story not only of Hitchcock, but of the iconic "blondes" he cast in some of his most beloved movies from "39 Steps" to "Rear Window" to "Vertigo" to "Psycho." $29. G.P. Putnam's Sons.
Reading about Hitchcock, no matter how intriguing the book, is never as good as watching his films. "Alfred Hitchcock: The Essentials Collection" (Blu-ray $39.96. DVD: $32.40) features "Rear Window," "North by Northwest," "Psycho" and "The Birds."
"Corona/Crown," by D.C.-based queer poet Kim Roberts in collaboration with photographer Robert Revere, is a fab present for lovers of photography, museums, and poetry. Revere and Roberts were deeply affected by the closure of museums during the COVID pandemic. In this lovely chapbook, they create a new "museum" of their own. "This is what I learned when the pandemic struck," Roberts writes, "when I couldn't stop thinking about the artwork in all the museums, bereft of human eyes." $21.25 WordTech Editions
Few things are as scary and/or captivating as a good ghost story. "The Night Side of the River," by acclaimed lesbian writer Jeanette Winterson, author of "Why Be Happy When You Could Be Normal?" and "Oranges Are Not the Only Fruit," is a provocative and engrossing collection of ghost stories. These deliciously chilling stories feature spirits, avatars, a haunted estate, AI and, pun intended, lively meetings between the living and the dead. $27. Grove.
"Blackouts," a novel by queer writer Justin Torres that received this year's National Book Award for fiction, is a breathtaking book about storytelling, queer history, love, art, and erasure. A perfect gift for aficionados of characters that become etched into your DNA. $30. Farrar, Straus & Giroux.
"The Woman in Me," the memoir by Britney Spears will be devoured by queers of all ages – from tweens to elders. Much of Spears's story is known – from her youth in Louisiana to her rapid rise to fame to her conservatorship (when her father controlled her life). Yet the devil, as the saying goes, is in the details. In this riveting memoir, Spears reveals the horrifying and exhilarating aspects of her life: from how her father controlled what she ate and when she took a bath to the restrictions put on her ability to see her sons to her love of singing, dancing, and creating music. Spears writes of the queer community's "unconditional" love and support for her.  $32.99. Gallery.
Few memoirs have been more eagerly anticipated than Barbra Streisand's "My Name Is Barbra." In its nearly 1,000 pages, EGOT-winning (Emmy, Grammy, Oscar and Tony), divine, queer icon Streisand, 81, tells seemingly everything about her life. She quarreled with Larry Kramer over filming "The Normal Heart." It didn't work out: Streisand thought mainstream audiences would be turned off by explicit sex scenes. Marlon Brando and Streisand were good friends, she loves Brazilian coffee ice cream and her mother was a horror show. Contrary to how some lesser mortals see her, she doesn't see herself as a diva. The print version of "My Name is Barbra" is fab. The audio version, a 48-hour listen, which Streisand narrates, is even better. $47. Viking. $45 on Audible.
"Chasing Rembrandt," by Richard Stevenson is a terrific gift for mystery lovers. Richard Stevenson was the pseudonym for Richard Lipez, the out queer author, who wrote witty, engaging mysteries featuring the openly gay detective Donald Strachey. Sadly, Stevenson died in 2022. But, "Chasing Rembrandt," a novel featuring Strachey and his romantic partner Timmy, was published this year. The idea for the story was sparked by a real-life incident when paintings were stolen from the Isabella Stewart Gardner Museum. "Robbers wreak havoc, smashing the glass covers protecting masterpieces and slicing paintings out of their frames," Stevenson writes at the beginning of this entertaining story, "They make off with thirteen works, including three Rembrandts and a Vermeer, worth more than half a billion dollars and beloved in the world of art. It is arguably the greatest property theft in human history."
With the repartee of Nick and Nora and the grit of Philip Marlowe, Strachey works to solve this mystery. $16.95. ReQueered Tales.
Some books never get old. "The Wild Things," the beloved children's picture book written and illustrated by acclaimed gay writer and illustrator Maurice Sendak, was published in 1963. Sixty years later, the Caldecott Medal-winning classic is still loved by three to five-year-olds, their parents, siblings, aunts, and uncles. A new digital audio version of "Where the Wild Things Are," narrated by Michelle Obama, was released this fall. Who can resist the Wild Things, when they plead: "Oh, please don't go–we'll eat you up–We love you so!"? Widely available in hard cover, paperback and e-book format. Audio: $5.50.
What's more fun than playing a festive album while you're reading during the holidays? Deck the halls! This year, queer icon Cher has released "Christmas," her first holiday album. Highlights of the album include: Cher singing with Cyndi Lauper on "Put A Little Holiday In Your Heart," Stevie Wonder on "What Christmas Means to Me" and Darlene Love on "Christmas (Baby, Please Come Home)" and the rapper Tyga on "Drop Top Sleigh Ride." The perfect gift for Cher aficionados.
The Blade may receive commissions from qualifying purchases made via this post.