AIDS group NAPWA declares bankruptcy
Source says Md. prosecutor investigating after funds go missing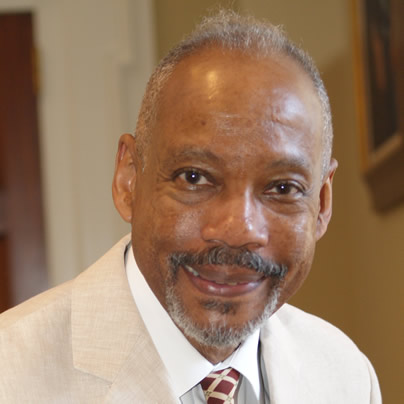 With creditors owed more than $750,000, the National Association of People with AIDS filed for Chapter 7 bankruptcy on Thursday and announced it is going out of business 30 years after it was founded in 1983.
"The National Association of People with AIDS (NAPWA) – the largest, oldest, and most trusted voice for the 1.2 million people living with HIV/AIDS in the U.S. – has ceased operations and has filed a petition in United States Bankruptcy Court to discharge its debts in bankruptcy and liquidate," the chair of the group's Board of Trustees, Tyler TerMeer, said in a Feb. 14 statement.
The two-page statement highlights NAPWA's pioneering work on behalf of the rights and wellbeing of people with HIV and AIDS but provides no further information on how NAPWA's financial health deteriorated to the point where the group was forced into bankruptcy.
One source familiar with NAPWA and some of its board members said the bankruptcy filing follows reports late last year that as much as $700,000 in NAPWA funds was either missing or unaccounted for.
According to the source, the discovery that funds were unaccounted for prompted the board to ask the Montgomery County States Attorney's office to investigate the matter.
Ramon Korionoff, a spokesperson for the Montgomery County State's Attorney's Office, would neither confirm nor deny his office was investigating NAPWA's finances, saying the office never discloses an ongoing investigation.
Questions about the reported missing funds surfaced at a time when NAPWA was facing a financial crisis that, among other things, prevented it from paying the rent for its Silver Spring, Md., offices for several months and prevented it from meeting its payroll.
The bankruptcy filing shows that many of NAPWA's former employees are listed as creditors who are owed sums of money ranging from several hundred dollars to more than $4,000.
NAPWA's landlord, Brookfield Properties, is owed $75,000 in back rent, according to the bankruptcy filing.
Last October, Frank Oldham, who served as NAPWA's president and CEO since 2006, announced his resignation effective Dec. 31. But Oldham left his post in November, one month earlier than expected, sources familiar with the group said, raising speculation that he was forced out by the board.
In what the group called a restructuring initiative to cut costs, the board dismissed NAPWA's Executive Vice President Stephen Bailous, in November.
In December, NAPWA Board Chair TerMeer told the Blade the board eliminated the positions of executive vice president, vice president for development, and vice president for communications as a "cost cutting measure" in November. He declined to comment on whether Oldham was forced out a month sooner than his announced resignation date, saying the organization never discusses personnel matters.
Oldham and Bailous couldn't immediately be reached for comment.
Among the creditors listed in the bankruptcy filing is the District of Columbia HIV/AIDS, Hepatitis, and Sexually Transmitted Disease Administration (HAHSTA), which reportedly is owed $54,000. It couldn't immediately be determined why NAPWA owes money to the D.C. AIDS administration. However, NAPWA has received grants and contracts from HAHSTA in recent years to provide AIDS-related services.
In a Dec. 5 open letter to the community, TerMeer for the first time mentioned publicly that NAPWA was having financial problems.
"These are difficult times for the nonprofit sector," he said. "This is no less true for local, state and national AIDS Service Organizations (ASOs), which across the United States are struggling to retain services and keep their doors open. These challenging times present new opportunities to focus on excellence, bring new accountability, promote re-organization for long-term stability and implement strategic vision," he said.
Nonbinary Energy Department official charged with second luggage theft
Sam Brinton placed on administrative leave after first allegation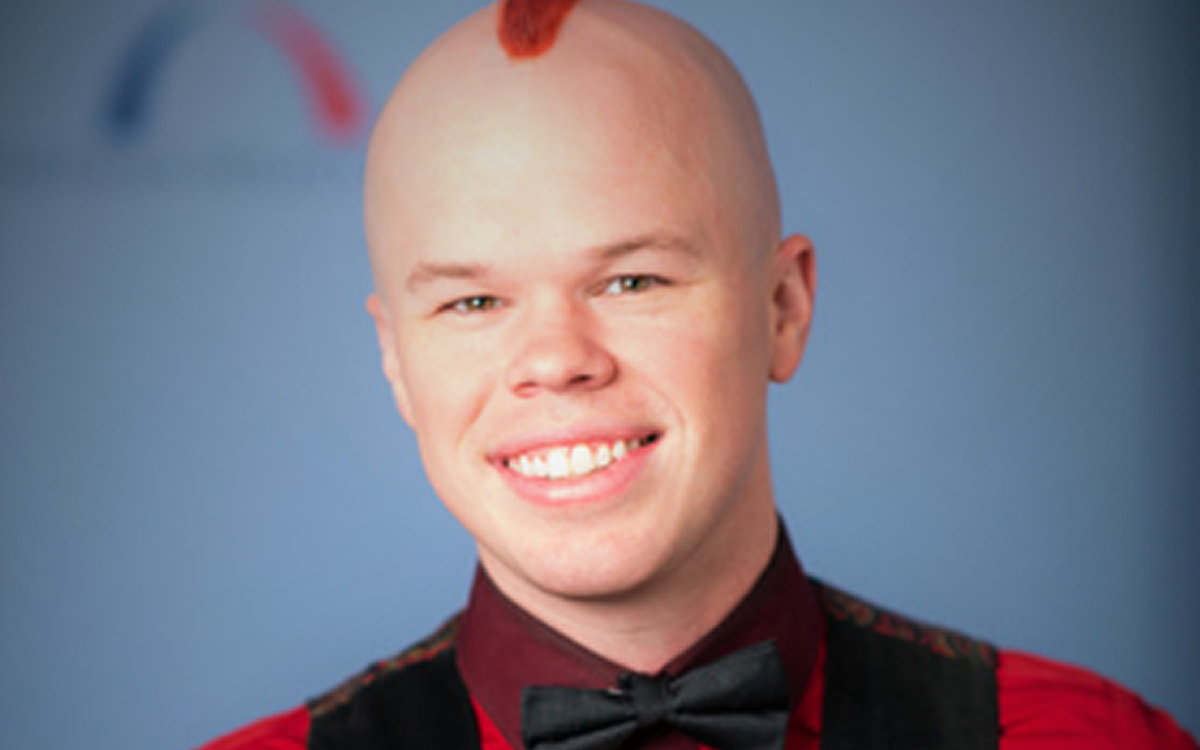 Sam Brinton, the first openly genderfluid person appointed to a senior government post, was served with a felony arrest warrant Friday following a second incident in which they were accused of stealing luggage from an airport.
New charges accuse Brinton of grand larceny of property valued between $1,200 and $5,000, for stealing luggage at Harry Reid International Airport in Las Vegas. They were previously charged with a felony for lifting a suitcase from baggage claim at the Minneapolis-St. Paul International Airport on Sept. 16.
Brinton joined the U.S. Department of Energy this year as deputy assistant secretary for spent fuel and waste disposition. The New York Post reported they were put on leave following the first incident.
"The Department of Energy takes criminal charges against DOE employees and clearance holders very seriously," a Department of Energy spokesperson told the Washington Blade in a statement. "Sam Brinton, a career civil servant, is on administrative leave. The department is limited by law on what it can disclose on personnel matters, such as an employee's clearance status. Generally, as the department has previously stated, if a DOE clearance holder is charged with a crime, the case would be immediately considered by DOE personnel security officials, and depending on the circumstances, that review could result in suspension or revocation of the clearance."
On Dec. 7, a group of 16 Republicans in the U.S. House of Representatives, including far-right Congress members Marjorie Taylor Greene (Ga.), Andy Biggs (Ariz.) and Louie Gohmert (Texas), called on Energy Secretary Jennifer Granholm to demand Brinton's resignation.
Sen. Sinema changes party affiliation from Democrat to independent
Lawmaker made history in 2018, becoming first bi member to serve in Senate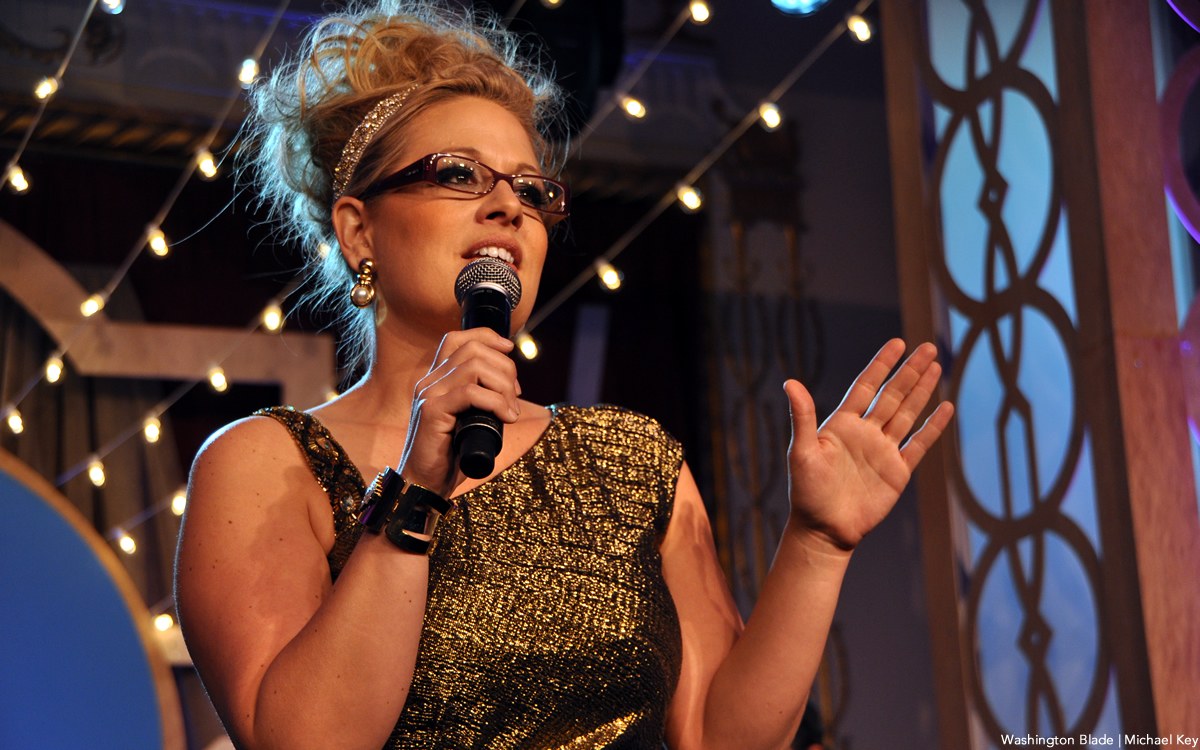 Sen. Kyrsten Sinema of Arizona said during an interview with POLITICO on Friday that she will switch her party affiliation from Democrat to independent but pledged not to change the way she has voted over the past four years in the Senate.
Sinema's announcement comes just two days after Democratic Sen. Raphael Warnock of Georgia prevailed in a runoff election against Republican challenger Herschel Walker, widening Democrats' razor thin majority in the upper chamber.
"I don't anticipate that anything will change about the Senate structure," Sinema told POLITICO. "I intend to show up to work, do the same work that I always do. I just intend to show up to work as an independent."
White House Press Secretary Karine Jean-Pierre released a statement on her decision:
"Senator Sinema has been a key partner on some of the historic legislation President Biden has championed over the last 20 months, from the American Rescue Plan to the Bipartisan Infrastructure Law, from the Inflation Reduction Act to the CHIPS and Science Act, from the PACT Act to the Gun Safety Act to the Respect for Marriage Act, and more.
"We understand that her decision to register as an independent in Arizona does not change the new Democratic majority control of the Senate, and we have every reason to expect that we will continue to work successfully with her."
Sinema's reputation as an iconoclast has occasionally frustrated her Democratic colleagues in the chamber as well as progressives more broadly. Critics were puzzled by what they saw as the Arizona Senator's fealty to multinational pharmaceutical companies, hedge funds, and venture capital firms.
More recently, however, Sinema was credited for her instrumental work earning her GOP colleagues' support for the Respect for Marriage Act, which earned a filibuster proof majority and is now on its way to be signed into law.
Sinema made history with her election to the Senate in 2018, becoming the first bisexual and second LGBTQ person (behind Democratic Sen. Tammy Baldwin of Wisconsin) to serve in the upper chamber.
Brittney Griner returns to U.S.
WNBA star released in exchange for Russian arms dealer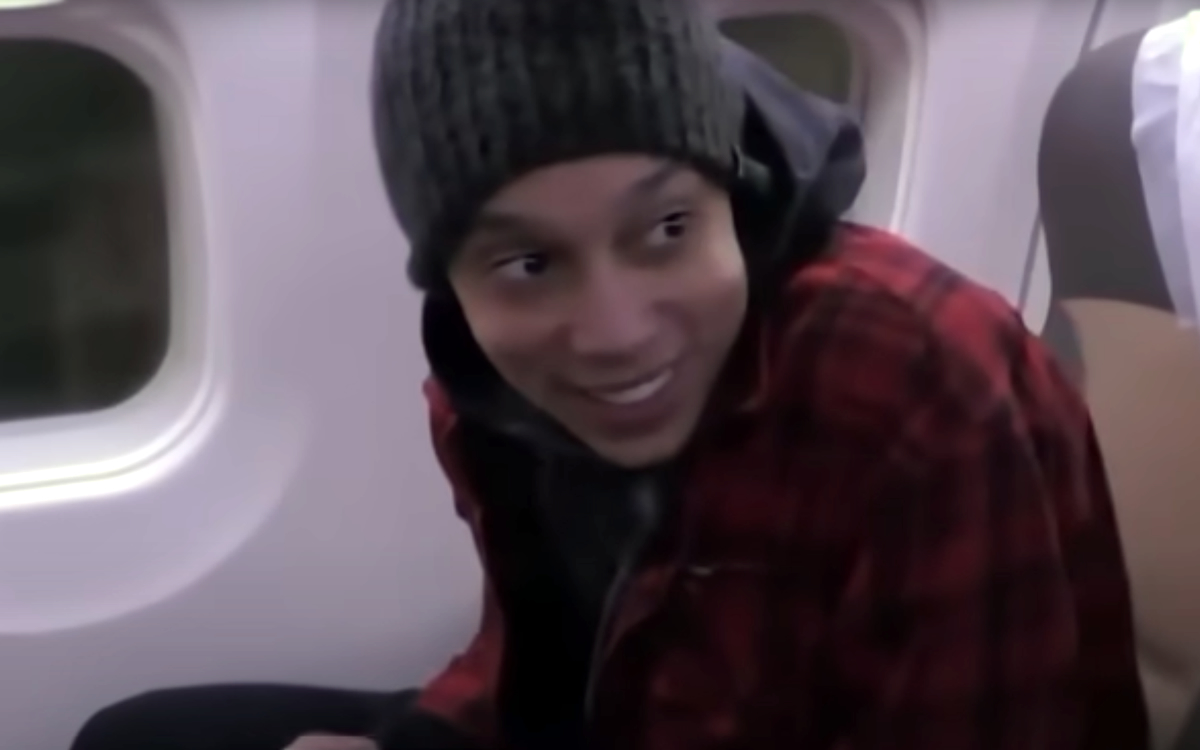 WNBA star Brittney Griner returned to the U.S. on Friday after Russia released her in exchange for a convicted arms dealer.
Griner landed at Kelly Air Force Base in San Antonio at around 5:30 a.m. ET.
Media reports indicate Griner then went to the U.S. Army's Joint Base San Antonio-Fort Sam Houston. They also said she will undergo a medical examination at the Brooke Army Medical Center.
"So happy to have Brittney back on U.S. soil," tweeted "Welcome home BG."
So happy to have Brittney back on U.S. soil. Welcome home BG!

— U.S. Special Presidential Envoy Roger D. Carstens (@StateSPEHA) December 9, 2022
Griner had been serving a nine-year prison sentence in a penal colony after a Russian court convicted her on the importation of illegal drugs after Russian customs officials in February found vape canisters containing cannabis oil in her luggage at Moscow's Sheremetyevo Airport.
President Biden on Thursday announced Russia had released Griner in exchange for Viktor Bout, a Russian arms dealer who is serving a 25-year prison sentence in the U.S.
Russian media broadcast a video of the exchange that took place at an airport in Abu Dhabi in the United Arab Emirates.
Griner's wife, Cherelle Griner, was with Biden and Vice President Kamala Harris and Secretary of State Antony Blinken when they spoke with Griner from the Oval Office before she left for the U.S.
"She is safe," said Biden. "She is on a plane. She is on her way home."
Advocacy groups are among those who welcomed Brittney Griner's release. Cherelle Griner and the Biden administration have said they remain committed to securing the release of Paul Whelan, a former U.S. Marine who is serving a 16-year prison sentence in Russia for spying.