Lawyer advocating for gay Cameroonians speaks in D.C.
RFK Center hosted Michel Togué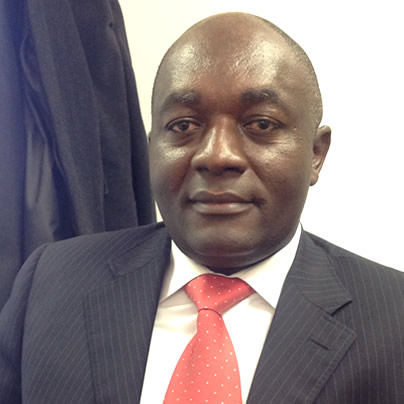 A lawyer who represents LGBT Cameroonians on Thursday urged his African country's government to stop the persecution of gay men and lesbians.
"Gay people are not seeking everyone to approve of their behavior," Michel Togué said during a roundtable at the Robert F. Kennedy Center for Justice and Human Rights in Northwest D.C. "They are seeking freedom."
Authorities since 2010 have prosecuted nearly 30 people under the section of the country's penal code that imposes a sentence of up to five years in prison and a roughly $400 fine against anyone convicted of same-sex sexual activity. These include Jean-Claude Roger Mbede, whom police in the Cameroonian capital of Yaoundé arrested in March 2011 after he sent a flirtatious text message to another man.
Police in July 2011 arrested Jonas Kimie and Franky Ndome outside a Yaoundé nightclub and charged them under Cameroon's anti-homosexuality law.
A judge referenced the couple's clothes and their "feminine" speech before sentencing them to five years in prison. Kimie and Ndome last month went into hiding after an appellate court released them. (The Washington Blade's attempts to interview them were unsuccessful.)
Togué, who represents Mbede alongside fellow Cameroonian lawyer Alice Nkom, said those charged under the anti-homosexuality law routinely face human rights abuses while in custody.
He said a doctor asked Mbede to bend over during an examination at a local hospital to prove whether he is gay.
Togué further alleged authorities also beat Mbede, who received a three year prison sentence and was re-sentenced in December after he unsuccessfully appealed his original conviction, while in custody. He said they also distributed naked pictures of Mbede they took inside the police station.
"There's no dignity there," Togué said. "There's no respect or dignity of humanity."
All Out, Amnesty International and the U.S. State Department are among the groups and governmental agencies that have criticized Cameroon's LGBT rights record in recent years.
President Paul Biya told journalists last month after meeting with French President François Hollande that attitudes towards gay Cameroonians are changing.
"Cameroon is part of a global community and the world has become a global village," Togué, who moved his family to Silver Spring because of the death threats he said he and his colleagues continue to receive, said. "It is not in the interests of my beloved country to not live in isolation."
Togué's D.C. appearance coincided with the possibly imminent debate in the Ugandan Parliament on the so-called "Kill the Gays" bill that would impose the death penalty upon anyone convicted of repeated same-sex sexual acts. It also took place less than a month after President Obama mentioned gay men and lesbians, marriage rights for same-sex couples and the Stonewall riots in his second inaugural address.
Lawmakers in France, which partially colonized Cameroon until it gained independence in the early 1960s, earlier this month approved a bill that would allow gays and lesbians to marry and adopt children.
"It can have an impact [in] my country and of the LGBT issues in Cameroon," Togué told the Blade after the roundtable. "My president is really aware of what international opinion thinks about what he is doing."
He returned to Cameroon on Sunday.
Latvia elects first openly gay president
Edgars Rinkēvičs has been country's foreign minister since 2011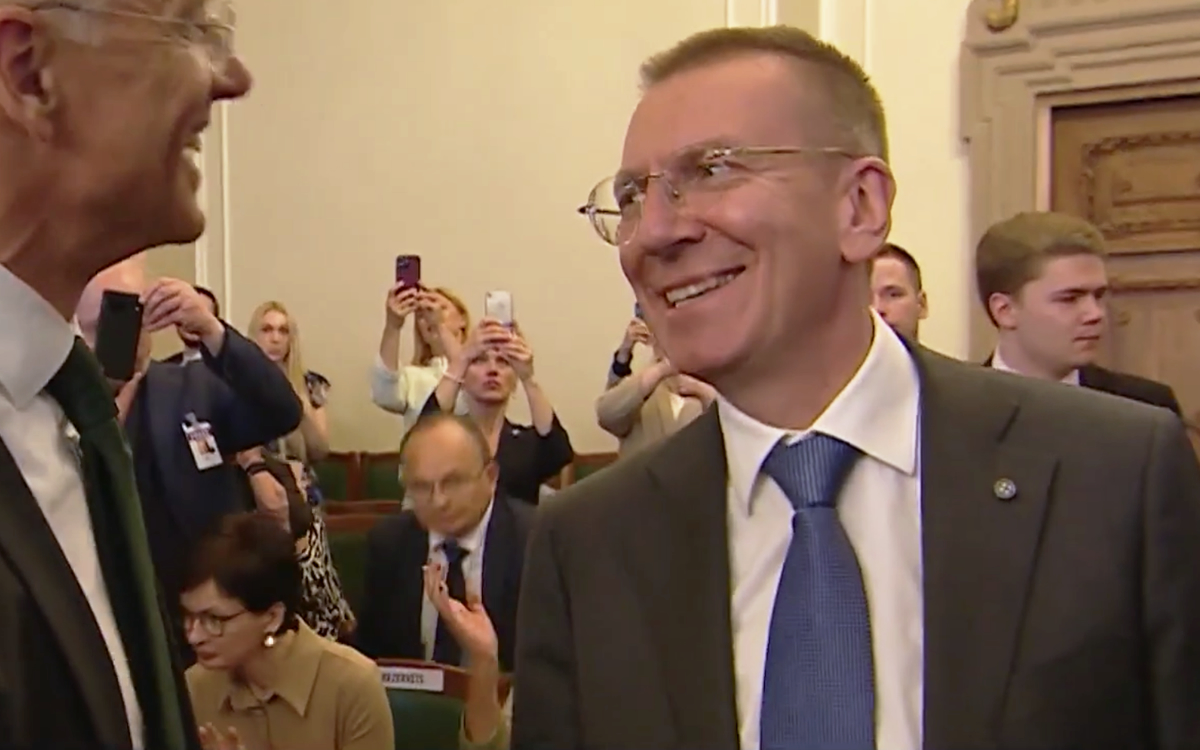 The Latvian Parliament elected Edgars Rinkēvičs as the country's next president in a vote held Wednesday. When he assumes office on July 8, he will be the country's first openly gay head of state, as well as the first openly gay head of state of an EU country or a former Soviet country.
Latvia's president is a largely ceremonial role that is elected by the national Parliament. He won a narrow majority of 52 out of 100 votes on the third ballot, held coincidentally during Pride week in the capital, Riga.
Rinkēvičs has served as Latvia's foreign minister since 2011, a post where he became popular for championing European integration.
In 2014, he became the first Latvian political figure to come out publicly, while the country debated a same-sex civil union law. To date, the Latvian Parliament has still been unable to pass any laws recognizing same-sex couples, despite multiple court decisions ordering it to do so.
Reached for comment after the election, the Latvian LGBTQ advocacy group Mozaika and Riga Pride released a joint statement saying they are thrilled with the election.
"We are thrilled about the fact that Edgars Rinkēvičs will be the next president of Latvia.  First and foremost, he is one of the most popular and professional politicians in Latvia, and with this election he broke the glass ceiling. He is an absolute inspiration to many young people and the LGBTQ community at large. 
We are hopeful that he will stand behind his promise to have human rights and democracy as one of his priorities and we believe he will play an instrumental role to strengthen Latvia's society and will make it safer not just for the LGBT community but for many vulnerable groups," the groups say.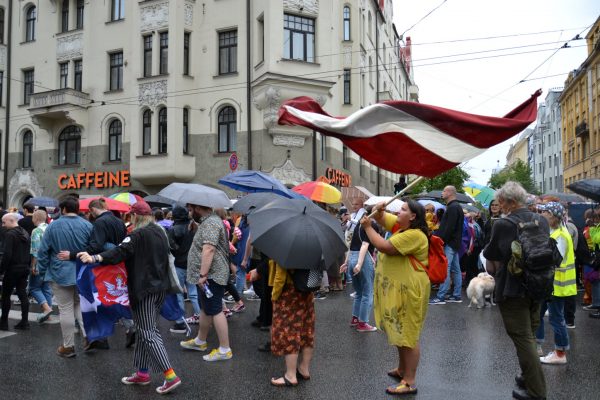 Not everyone has been so thrilled. Former Member of the European Parliament Andrejs Mamikins, tweeted that "God will no longer bless Latvia," in response to the election.
"Today, godlessness won the presidential election in Latvia. Disgrace and misery @edgarsrinkevics," he wrote.
Latvian TV reports that the State Police have opened an investigation into Mamikins' post for possible violations of the law banning incitement to hatred.
Latvia, a deeply conservative Baltic nation of about 1.8 million people about one-third of whom are Russian-speakers, regained its independence amid the breakup of the Soviet Union. Since that time, it has taken a stridently pro-Western political orientation, including joining NATO, the European Union and the Eurozone.
But the country's political elite has never warmly embraced LGBTQ rights. According to ILGA-Europe's Rainbow Index 2023, Latvia scored only 22 percent on a list of legislated rights for LGBT people, placing it 37th among 49 ranked countries.
Latvia's neighbors on the Baltic Sea have also been slow to advance LGBTQ rights, although Estonia's government is expected to advance a same-sex marriage bill in Parliament next week, and Lithuania's parliament passed a civil union bill through a second reading vote in May.
While openly gay and lesbian people have served as prime minister of several other EU countries — including Ireland's Leo Varadkar, Luxembourg's Xavier Bettel and Belgium's Elio Di Rupo — Rinkēvičs will be the first gay person to hold the role of head of state of an EU country. The only other openly gay head of state in modern history was Paolo Rondelli, who was one of the two Captains Regent of the microstate San Marino for six months in 2022.
********************************************************************************
Rob Salerno is a writer, journalist and actor based in Los Angeles, California, and Toronto, Canada.
African advocacy groups condemn Uganda's Anti-Homosexuality Act
South African organizations criticize government's silence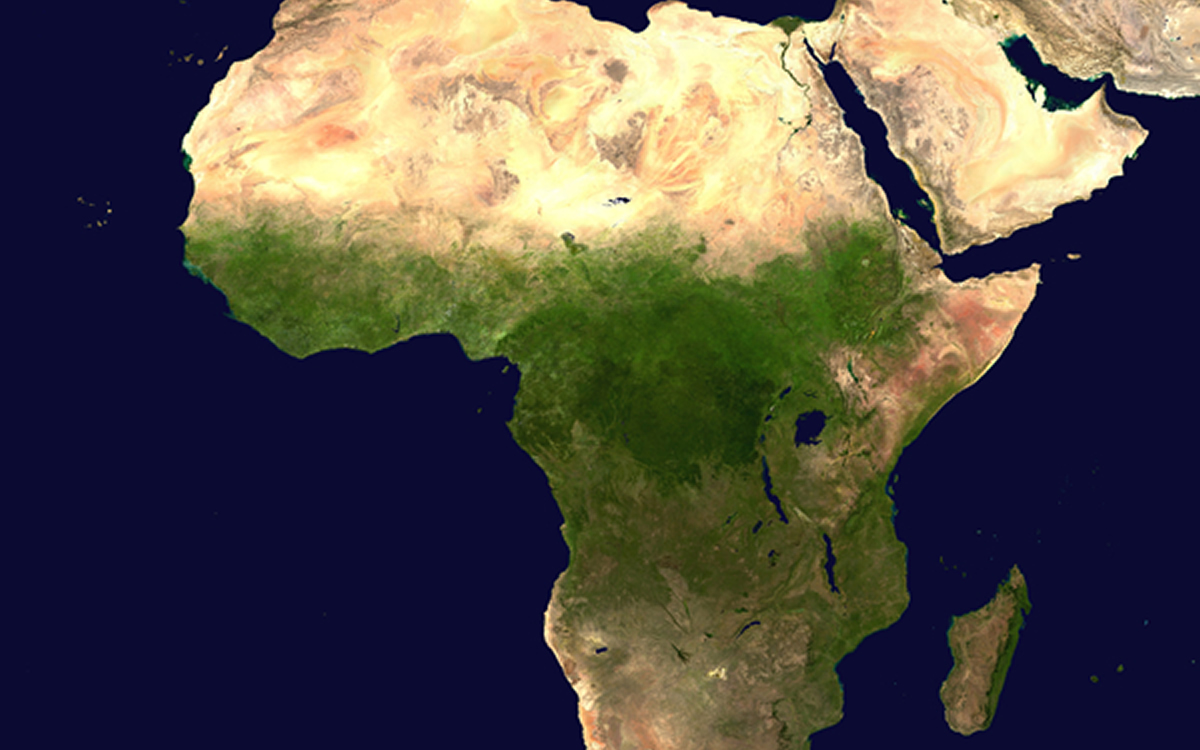 LGBTQ and intersex rights groups across Africa have condemned the signing of Uganda's Anti-Homosexuality Act that calls for the death penalty for "aggravated homosexuality."
Mpho Buntse, a spokesperson for Access Chapter 2, a South African LGBTQ and intersex advocacy organization, said it was very worrisome the South African government did not condemn the law, even though the country is the only one on the continent that fully upholds LGBTQ and intersex rights.
"It has really been apparent that South Africa would rather protect its diplomatic relations rather than impose on the sovereignty of a country like Uganda. However, we are not dealing with an issue of economic or financial diplomacy, but we are dealing with a human rights crisis. We are dealing with a situation where we could see potential violence being subjected to the LGBTQ+ community in Uganda, but not only to the LGBTQ+ community but the rest of the Ugandan population stands to be affected by this law because even if you don't identify as LGBTQ+ you will be compelled to report to the state those that you know that identify as LGBTQ+," said Buntse. "So we find it really problematic that we choose to be just spectators when we could or potentially have played an active role from the start of this."
Buntse noted Ugandan President Yoweri Museveni, who signed the Anti-Homosexuality Act on Monday, was in South Africa in late February.
"We didn't seize the opportunity to play an active role, so South Africa is always on a missed opportunity where we are now seeing a country to be a spectator instead of being an ally of the LGBTQ+ community," added Buntse.
Bruce Walker of Pretoria Pride, another South African advocacy group, said he was not surprised by the government's stance.
"They are showing their true colors," said Walker. "The governing party is full of homophobes. It's written in the constitution, the rights for the LGBTQI+ community, but they never support the LGBTQI+ community. They flatly ignore it. You either support and respect our constitution or not but as it stands they do not. They are far too scared to take a stand." 
Gays And Lesbians of Zimbabwe also condemned the law, saying it violates human rights.
"This law blatantly violates the human rights of LGBTQ individuals in Uganda including the right to privacy, freedom from discrimination and the right to equal protection under the law We stand shoulder to shoulder with the Ugandan LGBTQ community through this difficult time," said GALZ in a statement. "We call on the Ugandan leadership to engage in constructive dialogue, and to work towards solutions that are inclusive and respectful to all individuals."
Lesbians, Gays and Bisexuals of Botswana, like GALZ, also condemned the law and expressed solidarity with LGBTQ and intersex Ugandans.
"It's a great disappointed to have the president assent the Anti-Homosexuality Bill," said LEGABIBO. "To all LGBTIQ+ identifying persons in Uganda, we stand in solidarity with you."
East Africa Trans Health and Advocacy Network also castigated the law. EATHAN, like LEGABIBO and GALZ, said it will continue to stand up for LGBTQ and intersex rights in Uganda.
"Sad day for LGBTIQ Ugandans. We stand with our trans, intersex and nonbinary Ugandans and the entire LGBTIQ community. We must keep fighting and have the law declared unconstitutional," said EATHAN.
We Are All Ghana, a Ghanaian LGBTQ and intersex rights group, in its reaction said the community in Uganda and across Africa should not be silenced.
"As we stand in solidarity with the Ugandan queer community, let us remind ourselves as the Ghanaian LGBTQ+ community and Africans as a whole that we must not allow ourselves to be bullied into silence. our rights are as human as anyone else's," said We Are All Ghana.
Shemerirwe Agnes, executive director of Africa Queer Network, a Uganda-based advocacy group, said there was nothing anyone or any particular organization could have done to dissuade Museveni from signing the bill.
"We are being attacked and killed since that bill was passed because the society and the police thought that just because that bill was passed it was now law so one would think that just because it's now law then it's now going to be implemented," said Agnes. "It was implemented even before it was signed into law there is nothing we can do now because President Museveni doesn't listen to anyone."
U.S. President Joe Biden is among those who have also condemned the Anti-Homosexuality Act.
The White House has announced it will "evaluate" the law's implications and how it may impact U.S. aid to Uganda. Advocacy groups, meanwhile, have challenged the Anti-Homosexuality Act in the Ugandan Constitutional Court.
Daniel Itai is the Washington Blade's Africa Correspondent.
Transgender woman from Kashmir makes her mark
Shoaib Khan has been in corporate India for 11 years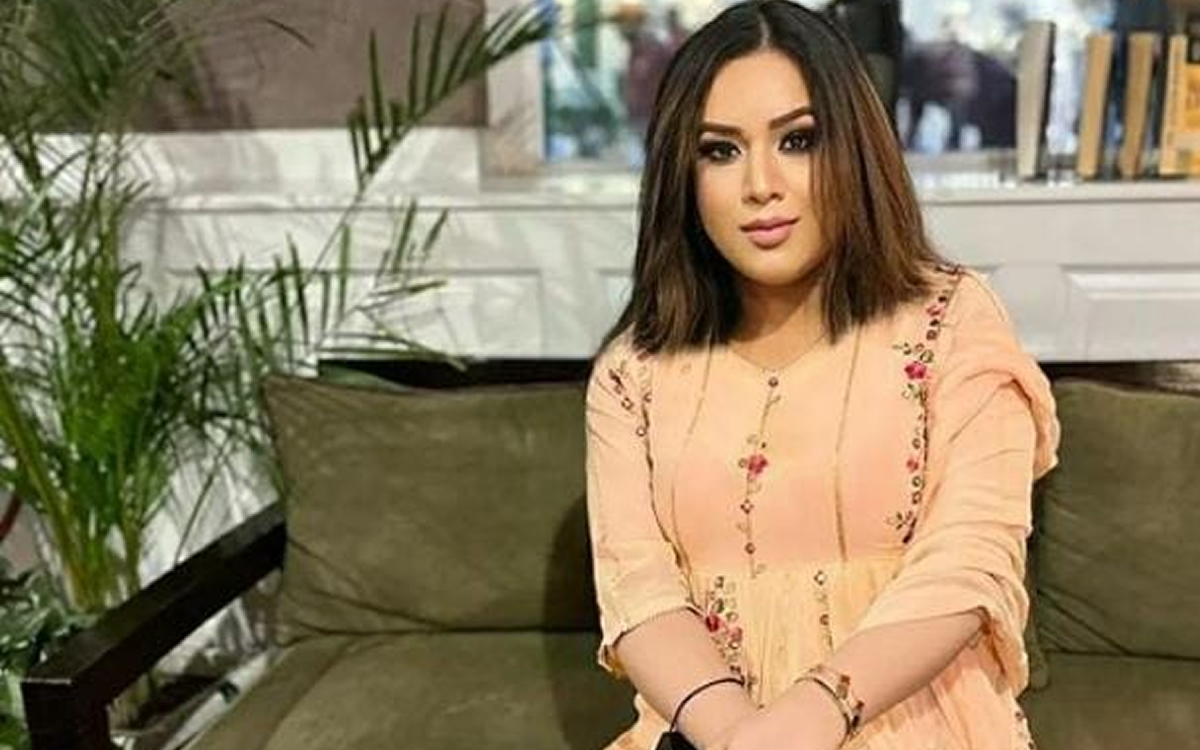 Kashmir, the crown of India, the world's largest democracy, has been the center of the flourishing of Hinduism, Islam, Buddhism and other religions. 
The transgender community since ancient times has had cultural roots in every state in India, including Kashmir, but a conservative society did not let the community spread its wings properly. Breaking all odds, Shoaib Khan finished her studies and became the first trans person from Kashmir to work in India's corporate world. 
Khan is a person who believes that people do not come out, but they feel the same from childhood. Her journey was never to come out, but she felt the same from her childhood.
"I was dependent on people, like my family, for lots of things," said Khan. "When I got the ability to stand by myself, when I was independent, I started behaving the way I wanted to and I started accepting the way I was from my childhood."
Before the India Supreme Court's historic ruling that struck down Section 377, a colonial-era law that criminalized consensual same-sex sexual relations in the country, talking about trans people was a taboo topic for many. 
Khan told the Washington Blade it was difficult to come out because trans people face ridicule and bullying. She believed that if one can have determination and confidence, the world starts to adjust and accept.
Khan also believes that family plays an important role, but her family's reaction was not good when she told them about herself. Khan told the Blade that since the family knows their own from childhood, it was not a surprise for them. She stood her ground, and she is still fighting for her rights in her social circle.
Through the Blade, Khan wants to encourage other families anywhere in the world to support their kids if they are from the LGBTQ and intersex community.
"At least do not deprive them of their basic human rights," said Khan. "Try to educate them, and if they gets any opportunity then these people will excel in multiple fields."
As a trans person, Khan's journey to get an education was not easy.
She faced humiliation, harassment and mental torture. When Khan was in seventh grade, someone bullied her, and when she went back home, she cried and counted the remaining days of school.
"I counted days that how many days I have to go to school to face this humiliation till 10th standard," said Khan, while talking about her childhood. "The journey was not easy."
Khan said society has a major role to play to make the lives of trans people easy. She urged her community to stay strong and connect to excel in life where they are accepted.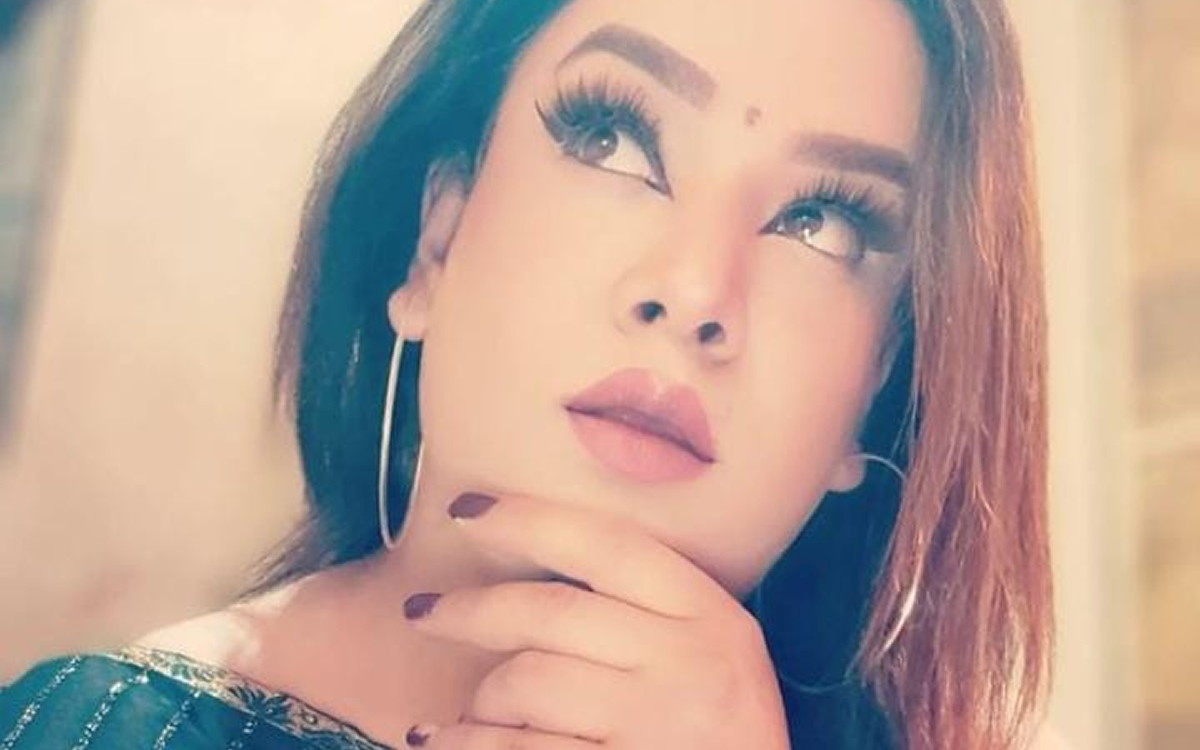 Khan has completed her bachelor's in commerce and master's in business administration with a specialization in human resources. She is currently working with a corporation in India.
While talking with the Blade, Khan said that India's trans community is facing a lot of discrimination, not only in Kashmir but around the country. Khan believes discrimination is present because of the lack of awareness about the community, but at the same time she believes the community is seeing improvements.
"Before decriminalization of homosexuality, there was no option to choose for gender other than male or female, but now if you go to the Aadhaar link (India's biometric ID card,) you have the option to choose between male, female and others," said Khan. "This is a great example in that our country is leading the improvements. Our country is behaving democratically, where people have the right to choose what they are."
Khan suggested the government should spread awareness about gender identity so that people know it is natural and people do not choose it.
While talking with the Blade, Khan thanked close friends and family who supported her throughout her journey. She said that many people have supported her, but some close ones made her competent enough to fight her way to where she is at.
"I would like to thank them for their unconditional love and support," said Khan. "They will be happy to see my work published, where I am talking about rights and standing for my community. That is a big achievement."
'Journey is not easy'
Khan has worked in the corporate world for 11 years.
She began her career in the airline industry before she entered the corporate sector. Khan said her experience in the airline industry was not as good as she expected because there was no sensitization about gender. She said corporate policies are not bad, but people should be sensitized before introducing someone from the LGBTQ community.
While talking about her previous experience, she said she was subjected to some harassment and humiliation. Although she raised her voice and actions were taken at the time, Khan said her current corporate journey has gone well, and she feels satisfied. 
She said other members of the LGBTQ and intersex community feel proud of what she has accomplished, and they say she is their representative from Kashmir.
"The journey is not easy," said Khan. "You can look on to the lives of where people from trans community or LGBTQ community have achieved success. Because they did not put themselves in a confined zone where they are subjected to humiliation only. So, they concentrated on education. I would like to give an important message to my community that you need to be educated, you need to have a light in your eyes, and where you can differentiate between right and wrong."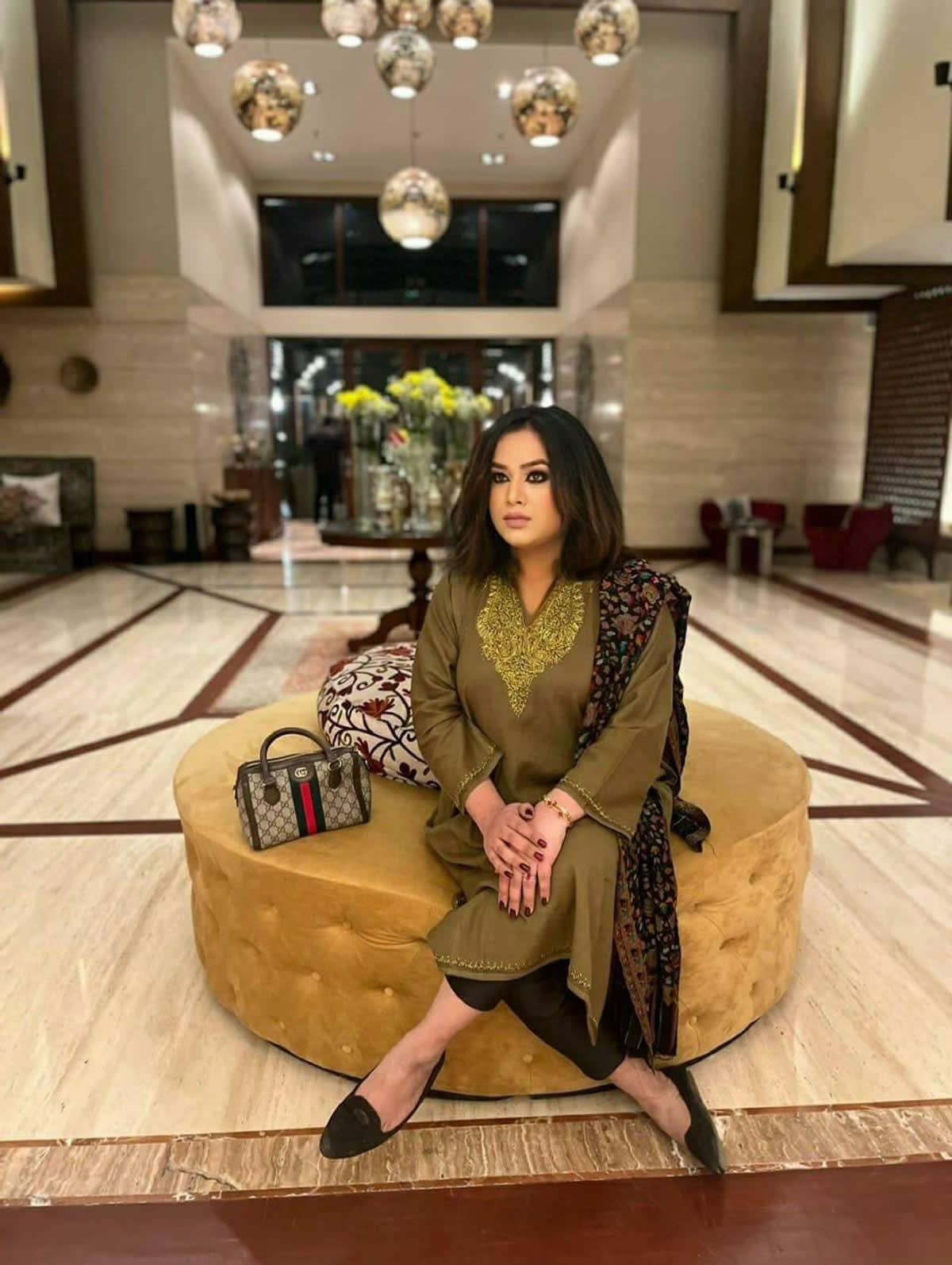 Ankush Kumar is a reporter who has covered many stories for Washington and Los Angeles Blades from Iran, India and Singapore. He recently reported for the Daily Beast. He can be reached at [email protected]. He is on Twitter at @mohitkopinion.