Mexican Supreme Court finds gay marriage ban unconstitutional
Ruling cites two U.S. Supreme Court cases on racial segregation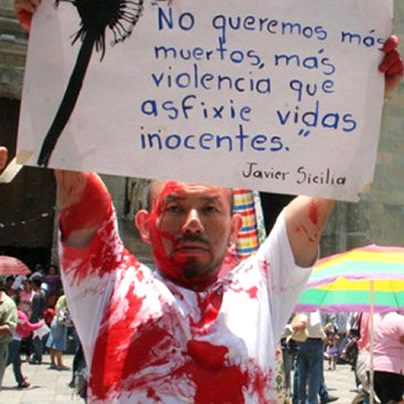 The 56-page decision cites two U.S. Supreme Court cases that specifically addressed race-based discrimination and segregation: Loving v. Virginia that found state bans on interracial marriages unconstitutional and Brown v. Board of Education that struck down laws that allowed separate public schools for black and white students.
"The historic disadvantages that homosexuals have suffered have been amply recognized and documented: public scorn, verbal abuse, discrimination in their places of employment and in the access of certain services, including their exclusion from certain aspects of public life," the judges wrote. "In comparative law it has been argued that discrimination that homosexual couples have suffered when they are denied access to marriage is analogous with the discrimination suffered by interracial couples at another time."
They further point out the U.S. Supreme Court said in Loving v. Virginia that restricting marriage on the basis of race is "incompatible" with the Equal Protection Clause under the 14th Amendment of the Constitution.
"In connection with this analogy, it can be said that the normative power of marriage is of little use if it does not give the possibility to marry the person that one chooses," the judges wrote.
The court released its decision more than two months after the judges unanimously struck down the Oaxaca law that defined marriage as between a man and a woman.
Three couples tried to apply for marriage licenses in the state, but local authorities denied their applications. Lawyer Alex Alí Méndez Díaz filed lawsuits on behalf of two of the couples in Aug. 2011 and a third in Jan. 2012 who sought legal recourse — an "amparo" in the Mexican judicial system — to ensure local authorities would protect their constitutional rights.
The ruling also comes roughly six weeks before the U.S. Supreme Court will hear oral arguments in cases challenging the constitutionality of California's Proposition 8 and the Defense of Marriage Act.
"They do it when in our country there is no previous rulings on the subject," Méndez told the Washington Blade from Mexico City when asked whether it is common for Mexican Supreme Court judges to cite cases from other countries in their decisions. "These rulings are the first at the national level that support the topics in the way in which we had planned."
Marriage debate continues throughout Latin America
Same-sex couples have been able to legally marry in the Mexican capital since 2010, and the Mexican Supreme Court has ruled other states must recognize gay marriages legally performed in Mexico City. Gays and lesbians have also married in Quintana Roo on the Yucatán Peninsula, while the state of Coahuila offers property and inheritance rights and other limited legal protections to same-sex couples.
The Uruguay House of Representatives in December overwhelmingly approved a bill that would allow gays and lesbians to tie the knot. Same-sex marriage advocates expect the measure will easily pass in the country's Senate in April — President José Mujica has said he will sign it into law.
A Colombian Senate committee in December also approved a same-sex marriage bill. A court in the Brazilian state of São Paolo later that month ordered registries to begin offering marriage licenses to same-sex couples without a judge's approval.
Argentina has allowed same-sex couples to marry since 2010, while Chilean President Sebastián Piñera in 2011 said he would introduce a bill that would allow gay men and lesbians to enter into civil unions. Same-sex couples would be allowed to tie the knot and adopt children in French Guiana under a proposal the French Senate is scheduled to begin debating on April 2.
The Inter-American Court of Human Rights in Feb. 2012 ruled in favor of lesbian Chilean Judge Karen Atala who lost custody of her three daughters to her ex-husband in 2005 because of her sexual orientation. Three gay couples from Chile who had been denied marriage licenses filed a lawsuit with the tribunal last September after the South American country's Supreme Court ruled against them.
The Mexican Supreme Court cited the Atala case its decision that only applies to the three same-sex couples who had sought marriage licenses in Oaxaca.
"It just confirms that fighting for marriage equality on a federal level makes more sense and is becoming an increasingly global trend," Enrique Torre Molina, an LGBT activist and blogger in Mexico City, told the Blade.
The Mexican Supreme Court on Wednesday is expected to formally announce its decision on whether the Oaxacan law that defines marriage as between a man and a woman is discriminatory. The judges will have to rule on an additional "amparo" from Oaxaca before gays and lesbians can legally tie the knot in the state.
"For there to be same-sex marriage throughout the country, if there is not a reform of the civil laws of each state, we will need five rulings in each one of the states that comprise the federation [of Mexico,]" Méndez noted.
The Mexican Supreme Court on Monday formally released its ruling that found a Oaxacan law that bans same-sex marriage unconstitutional.
New anti-LGBTQ propaganda bill sent to Putin
LGBTQ Russians 'will cease to be publicly known'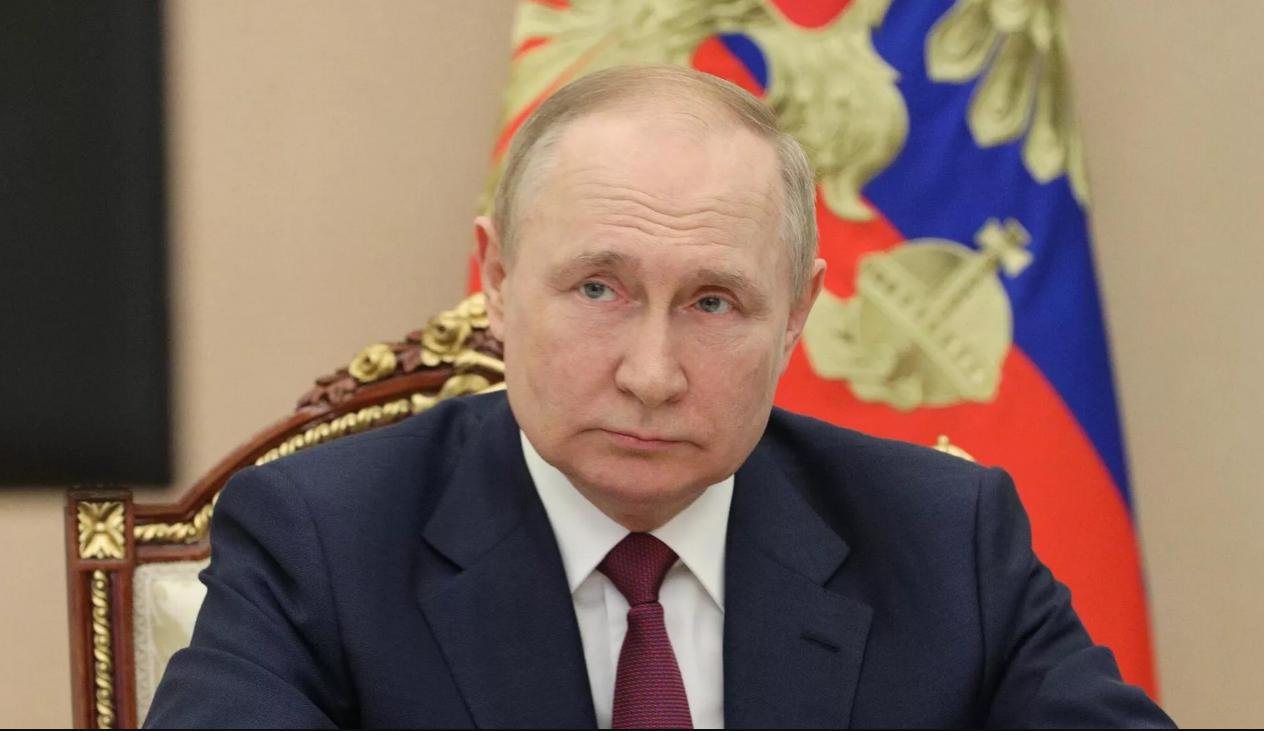 The upper chamber of the Russian State Duma voted Nov. 30 to approve legislation banning LGBTQ propaganda as well as materials that promote discussion of gender reassignment and mention of LGBTQ issues to minors, which is categorized as promotion of pedophilia. Violation of the ban will result in fines of up to 10 million rubles ($160,212.80.)
The legislation now heads to Russian President Vladimir Putin, who is expected to sign it within the next few days. Russian State Media outlet RIA News reported the new ban on LGBTQ propaganda, gender reassignment and pedophilia will apply to films, books, commercials, media publications and computer games.
The legislation broadens the scope of the existing "Protecting Children from Information Advocating a Denial of Traditional Family Values," statute signed into law by Putin on June 30, 2013.
That statute amended the country's child protection law and the Code of the Russian Federation on Administrative Offenses to prohibit the distribution of "propaganda of non-traditional sexual relationships" among minors.
The definition includes materials that "raises interest in" such relationships, cause minors to "form non-traditional sexual predispositions," or "[present] distorted ideas about the equal social value of traditional and non-traditional sexual relationships."
Businesses and organizations can also be forced to temporarily cease operations if convicted under the law, and foreigners may be arrested and detained for up to 15 days then deported, or fined up to 5,000 rubles ($80.11) and deported.
The new law will extend "responsibility for propaganda of LGBTQ+ people among adults," in addition to the earlier law regarding minors.
The language of the bill also introduces a ban on issuing a rental certificate to a film if it contains materials that promote non-traditional sexual relations and preferences is established. The document also provides for the introduction of a mechanism that restricts children's access to listening to or viewing LGBTQ information on paid services. 
The newly expanded law provides for the Russian Federal Service for Supervision of Communications, Information Technology and Mass Media to be vested with the right to determine the procedure for conducting monitoring on the Internet to identify information, access to which should be restricted in accordance with the federal law on information.
A requirement is also set on paid services to enter codes or perform other actions to confirm the age of the user. At the same time, access to LGBTQ information is prohibited for citizens under 18 years of age.
In addition, it provides for a ban on the sale of goods, including imported goods, containing information, the dissemination of which provides for administrative or criminal liability.
Also, the law "on the protection of children from information harmful to their health and development" is supplemented by an article on the promotion of non-traditional sexual relations, pedophilia and information that can make children want to change their sex.
The latter language pointedly inserted as transgender people have been a frequent target of attacks by the Russian president in speeches recently blaming the West for a global decay in moral values that run counter to what Putin describes as "Russia's strong morals."
Human Rights Watch noted that given the already deeply hostile climate for LGBTQ people in Russia, there will be uptick in often-gruesome vigilante violence against LGBTQ people in Russia — frequently carried out in the name of protecting Russian values and Russia's children.
Legal scholars say the vagueness of the bill's language gives room for government enforcers to interpret the language as broadly as they desire, leaving members of the Russian LGBTQ community and their allies in a state of even greater fear and stress filled uncertainty.
The Moscow Times newspaper and webzine, which publishes outside of the Russian Federation to avoid censorship, ran an article Dec. 2 reporting on St. Petersburg LGBTQ activist Pyotr Voskresensky, who in an act of defiance opened up a small "LGBTQ museum" in his apartment prior to Putin's signing the measure into law.
"The museum is a political act," said Voskresensky. "As this era is coming to an end, I felt I wanted to say one last word."
Voskresensky — who has spent years acquiring Russian-made statues, jewelry, vases, books and other art objects that tell stories about the country's LGBTQ subculture — decided this was his last opportunity to share his collection with ordinary people he told the Times.
For safety reasons, the museum's location has not been made public: Hopeful visitors must contact Voskresensky via Facebook to receive the address.  
On a recent tour, the first thing visible to visitors at the entrance was a portrait of composer Pyotr Tchaikovsky, one of the most famous gay men in pre-revolutionary Russia.
At the end of the exhibition, there were a few contemporary art pieces, including a satirical model depicting Russian Duma Deputy Vitaly Milonov, a prominent supporter of the anti-gay legislation, wearing a bridal veil.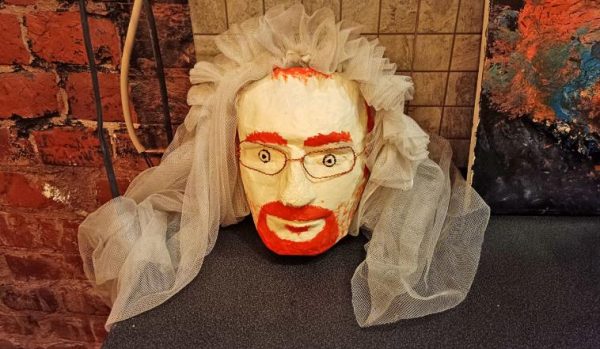 In a phone call with the Washington Blade on Saturday, a young Russian LGBTQ activist who asked to not be identified for fear of Russian government reprisals and who has communicated with the Blade previously from their Helsinki safe space, reiterated:
"These [Russian obscenity] politicians want to so-called "non-traditional" LGBTQ+ lifestyles erased out of public life. They and their so called colluders in church are ignorant of truth that LGBTQ+ people will exist no matter what. It is scientific fact not their religious fairytales and fictions."
The activist also noted that with Putin's signature, Russian LGBTQ people "will cease to be publicly known" effectively driving them underground. "Those bastards have tried to make us erased — they stupidly think we no longer [will] exist" The activist angrily vowed; "we are not disappeared — never. We are human and we are natural and they will not defeat our humanity."
Far-right Israeli politician vows to cancel Jerusalem Pride
Avi Maoz rebuked by Benjamin Netanyahu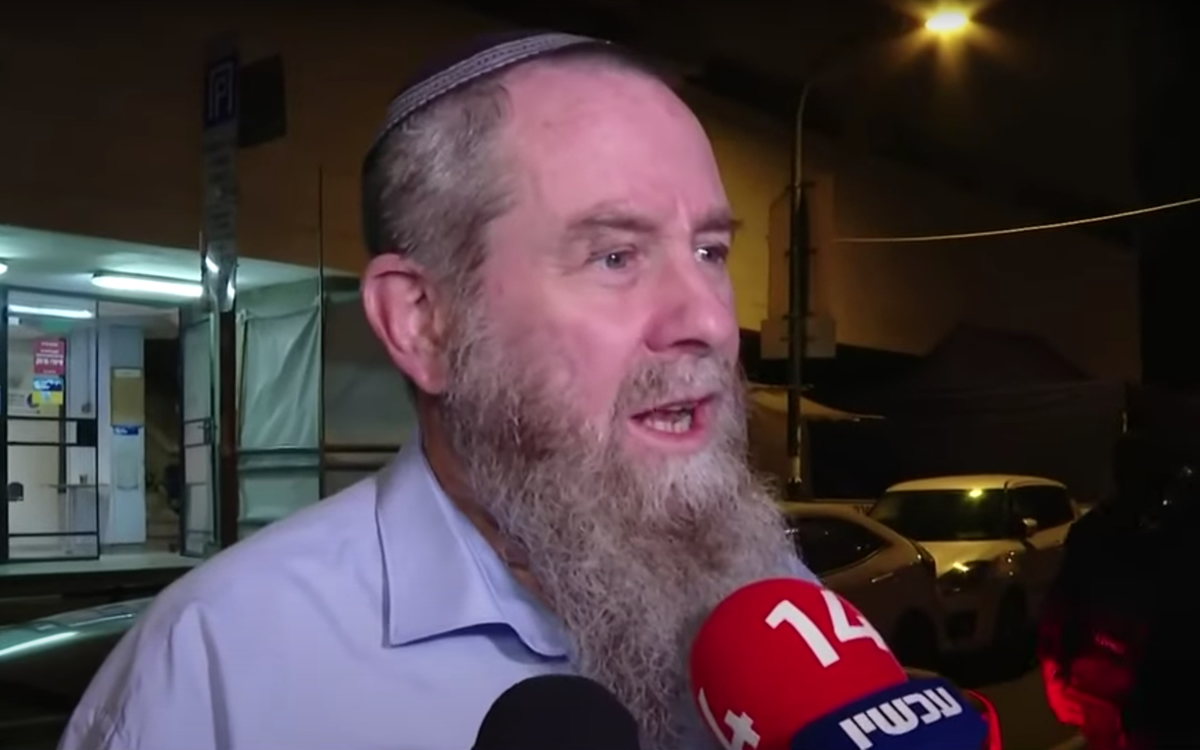 A far-right Israeli politician on Wednesday said the country's new government should not allow the annual Jerusalem Pride parade to take place.
Walla News Diplomatic Correspondent Barak Ravid noted Avi Maoz, a member of the Israeli Knesset who is a member of the far-right Noam party, told the Olam Katan newspaper the incoming government needs "to cancel the Jerusalem Pride parade."
"It's a disgrace," said Maoz. "I am as serious as I can be. It didn't come up in the coalition agreement, but I am not hiding, I want it cancelled."
President Isaac Herzog has asked Netanyahu to form a government after his Likud Party won the election that took place on Nov. 1. Maoz's party is among those that could form a coalition government with Netanyahu as prime minister.
WDG, the Washington Blade's media partner in Israel, previously reported Maoz promotes an anti-LGBTQ agenda based on the preservation of family values.
Ravid noted Netanyahu has said the Jerusalem Pride parade "will continue."
"My government will not harm the rights of the LGBT community or any of Israel's citizens," said Netanyahu.
Netanyahu: "The Jerusalem pride parade will continue. My government will not harm the rights of the LGBT community or any of Israel's citizens" https://t.co/2g9ZNGMszm

— Barak Ravid (@BarakRavid) December 1, 2022
Japanese court rules same-sex marriage ban is constitutional
Ruling said lack of legal protections violate couples' human rights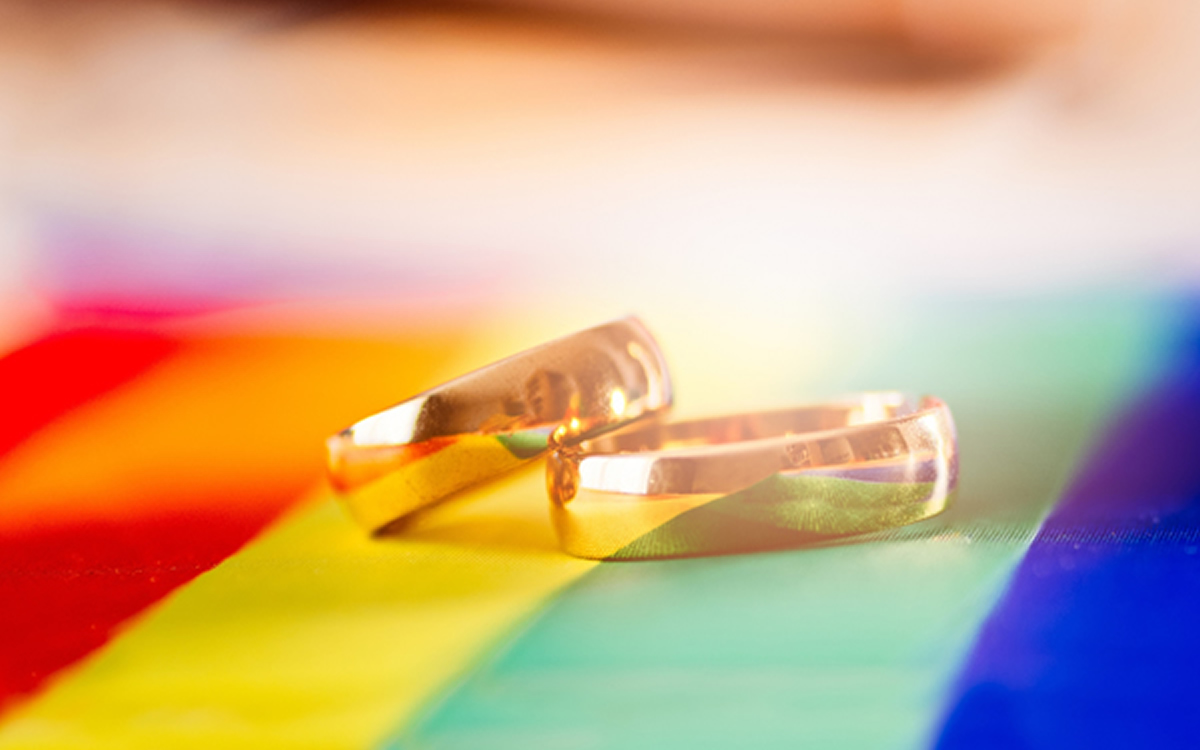 A district court in the Tokyo Prefecture ruled on Wednesday that Japan's constitutional ban on same-sex marriage is legal. The court added that the absence of a legal system to protect same-sex families infringed upon their human rights.
In a statement to Reuters, Nobuhito Sawasaki, an attorney for the plaintiffs told the wire service, "This is actually a fairly positive ruling," said Sawasaki who added, "While marriage remains between a man and a woman, and the ruling supported that, it also said that the current situation with no legal protections for same-sex families is not good, and suggested something must be done about it."
This past June in Osaka Prefecture, the district court in that jurisdiction said that the country's ban on same-sex marriage was not unconstitutional. The case had been filed by three same-sex couples — two male, one female — and is only the second legal challenge to have been filed in Japan. 
In March 2021, the Sapporo District Court issued its ruling the country's constitution does not ban same-sex couples from legally marrying and ensures them a right to marry. Under current Japanese law, same-sex couples are banned from legally marrying, which means partners cannot inherit each other's assets upon death and have no parental rights over the other's child.
In the Sapporo case, Nikkei Asia reported three couples — also two male and one female — tried to register their marriages in 2019, but local officials turned them away.
The couples sued and the court ruled the government's actions violated two provisions of the Japanese Constitution: Article 14 that ensures the right to equal treatment and Article 24, which does not expressly deny the right of marriage to same-sex couples.
Prime Minister Fumio Kishida has said the issue needs to be carefully considered, his ruling Liberal Democratic Party has disclosed no plans to review the matter or propose legislation, though some senior party members favor reform.
An opinion poll by the Tokyo Prefecture late last year found some 70 percent of people were in favor of same-sex marriage.
Reuters reported that the Tokyo ruling promises to be influential as the capital has an outsized influence on the rest of Japan.
Gon Matsunaka, head of the activist group Marriage for All Japan told Reuters "This is hard to accept. Both heterosexual and same-sex couples should be able to benefit equally from the system of marriage, as everyone is equal under the law," he said and added. "It (the ruling) clearly said that is not possible." Yet the recognition that same-sex families lacked legal protections was "a big step" he noted.
Reuters reported that two more cases are pending in Japan, and activists and lawyers hope an accumulation of judicial decisions supporting same-sex marriage will eventually push lawmakers to change the system, even if this is unlikely soon.
"I hope there will be legislative debate about this," said plaintiff Shizuka Oe. "We will keep making efforts."
Tokyo court ruling upholds ban on same-sex marriage: