Mexican Supreme Court finds gay marriage ban unconstitutional
Ruling cites two U.S. Supreme Court cases on racial segregation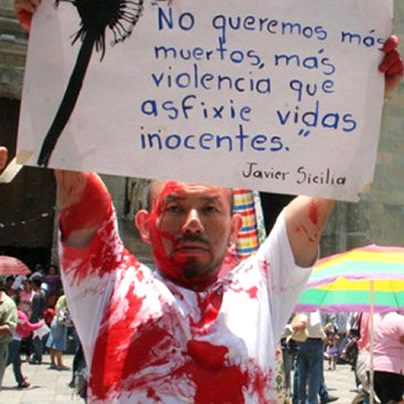 The 56-page decision cites two U.S. Supreme Court cases that specifically addressed race-based discrimination and segregation: Loving v. Virginia that found state bans on interracial marriages unconstitutional and Brown v. Board of Education that struck down laws that allowed separate public schools for black and white students.
"The historic disadvantages that homosexuals have suffered have been amply recognized and documented: public scorn, verbal abuse, discrimination in their places of employment and in the access of certain services, including their exclusion from certain aspects of public life," the judges wrote. "In comparative law it has been argued that discrimination that homosexual couples have suffered when they are denied access to marriage is analogous with the discrimination suffered by interracial couples at another time."
They further point out the U.S. Supreme Court said in Loving v. Virginia that restricting marriage on the basis of race is "incompatible" with the Equal Protection Clause under the 14th Amendment of the Constitution.
"In connection with this analogy, it can be said that the normative power of marriage is of little use if it does not give the possibility to marry the person that one chooses," the judges wrote.
The court released its decision more than two months after the judges unanimously struck down the Oaxaca law that defined marriage as between a man and a woman.
Three couples tried to apply for marriage licenses in the state, but local authorities denied their applications. Lawyer Alex Alí Méndez Díaz filed lawsuits on behalf of two of the couples in Aug. 2011 and a third in Jan. 2012 who sought legal recourse — an "amparo" in the Mexican judicial system — to ensure local authorities would protect their constitutional rights.
The ruling also comes roughly six weeks before the U.S. Supreme Court will hear oral arguments in cases challenging the constitutionality of California's Proposition 8 and the Defense of Marriage Act.
"They do it when in our country there is no previous rulings on the subject," Méndez told the Washington Blade from Mexico City when asked whether it is common for Mexican Supreme Court judges to cite cases from other countries in their decisions. "These rulings are the first at the national level that support the topics in the way in which we had planned."
Marriage debate continues throughout Latin America
Same-sex couples have been able to legally marry in the Mexican capital since 2010, and the Mexican Supreme Court has ruled other states must recognize gay marriages legally performed in Mexico City. Gays and lesbians have also married in Quintana Roo on the Yucatán Peninsula, while the state of Coahuila offers property and inheritance rights and other limited legal protections to same-sex couples.
The Uruguay House of Representatives in December overwhelmingly approved a bill that would allow gays and lesbians to tie the knot. Same-sex marriage advocates expect the measure will easily pass in the country's Senate in April — President José Mujica has said he will sign it into law.
A Colombian Senate committee in December also approved a same-sex marriage bill. A court in the Brazilian state of São Paolo later that month ordered registries to begin offering marriage licenses to same-sex couples without a judge's approval.
Argentina has allowed same-sex couples to marry since 2010, while Chilean President Sebastián Piñera in 2011 said he would introduce a bill that would allow gay men and lesbians to enter into civil unions. Same-sex couples would be allowed to tie the knot and adopt children in French Guiana under a proposal the French Senate is scheduled to begin debating on April 2.
The Inter-American Court of Human Rights in Feb. 2012 ruled in favor of lesbian Chilean Judge Karen Atala who lost custody of her three daughters to her ex-husband in 2005 because of her sexual orientation. Three gay couples from Chile who had been denied marriage licenses filed a lawsuit with the tribunal last September after the South American country's Supreme Court ruled against them.
The Mexican Supreme Court cited the Atala case its decision that only applies to the three same-sex couples who had sought marriage licenses in Oaxaca.
"It just confirms that fighting for marriage equality on a federal level makes more sense and is becoming an increasingly global trend," Enrique Torre Molina, an LGBT activist and blogger in Mexico City, told the Blade.
The Mexican Supreme Court on Wednesday is expected to formally announce its decision on whether the Oaxacan law that defines marriage as between a man and a woman is discriminatory. The judges will have to rule on an additional "amparo" from Oaxaca before gays and lesbians can legally tie the knot in the state.
"For there to be same-sex marriage throughout the country, if there is not a reform of the civil laws of each state, we will need five rulings in each one of the states that comprise the federation [of Mexico,]" Méndez noted.
The Mexican Supreme Court on Monday formally released its ruling that found a Oaxacan law that bans same-sex marriage unconstitutional.
Immigration Equality condemns deportation of Haitian migrants, asylum seekers
Prominent activist found dead in Port-au-Prince home in 2019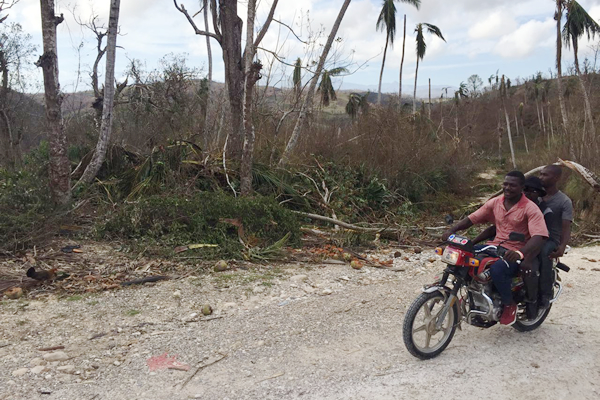 Immigration Equality on Wednesday sharply criticized the Biden administration over the deportation of Haitian migrants and asylum seekers from the U.S.
"Over 10,000 Haitian migrants and asylum seekers are waiting at America's doorstep, but the Biden administration won't uphold their basic right to ask for protection," said Immigration Equality Legal Director Bridget Crawford in a press release. "This is blatantly illegal and morally reprehensible. Many of these people are asylum seekers who face grave danger if returned to Haiti. They have traveled thousands of miles to escape a country torn apart by devastating earthquakes and political turmoil."
The White House in recent days has been struggling to respond to the influx of Haitian migrants and asylum seekers in Del Rio, Texas, which is across the Rio Grande from Ciudad Acuña, Mexico. Pictures of U.S. Border Patrol agents on horseback chasing and whipping Haitians have sparked widespread outrage.
Title 42, a Centers for Disease Control and Prevention rule that closed the Southern border to most migrants and asylum seekers because of the pandemic, remains in place. The U.S. Department of Homeland Security has begun to deport Haitian migrants and asylum seekers from Texas.
Immigration Equality in its press release notes Charlot Jeudy, a member of Kouraj, a Haitian LGBTQ rights group, was found dead inside his home in Port-au-Prince, the country's capital, in 2019.
Violence and discrimination based on sexual orientation and gender identity remain commonplace in Haiti.
President Jovenel Moïse's assassination on July 7 and an 7.2 magnitude earthquake on Aug. 14 that left scores of people dead and displaced hundreds of thousands of others have caused additional turmoil in Haiti, which is the Western Hemisphere' poorest country.
A 7.0 magnitude earthquake that devastated Port-au-Prince and surrounding areas in 2010 killed an estimated 200,000 people.
Fondation SEROvie, a Haitian HIV/AIDS service organization, contributed to relief efforts after Hurricane Matthew caused widespread damage on the country's Tiburon Peninsula in 2016. Last month's earthquake struck in the same area.
"For LGBTQ people in particular, expulsion means returning to a society that rejects them. They are frequent targets of violence and sexual assault, including by the police," said Crawford. "The country is fundamentally unsafe for the queer and transgender community."
"Instead of welcoming Haitian asylum seekers as the U.S. should, the Biden administration is sending them back to life-threatening conditions," added Crawford. "We call on the administration to halt the deportation flights immediately and end Title 42 in its entirety. The disturbing images of border agents on horseback chasing down terrified Haitian migrants go against the administration's professed ideals. Shame on the Biden administration for embracing this xenophobic and illegal Trump-era policy and mistreating vulnerable migrants."
Biden highlights LGBTQ rights in UN General Assembly speech
President noted crackdowns in Chechnya, Cameroon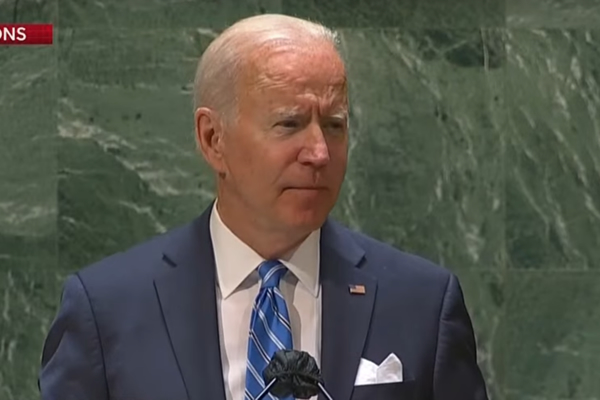 President Biden on Tuesday in his speech to the U.N. General Assembly spoke in support of LGBTQ rights around the world.
"We all must defend the rights of LGBTQI individuals so they can live and love openly without fear," he said.
Biden in his speech specifically cited anti-LGBTQ crackdowns in Chechnya and Cameroon. He spoke after Brazilian President Jair Bolsonaro, who is a vocal opponent of LGBTQ rights, addressed the General Assembly.
"As we pursue diplomacy across the board, the United States will champion the democratic values that go to the very heart of who we are as a nation and a people: freedom, equality, opportunity and a belief in the universal rights of all people," said Biden.
The White House earlier this year released a memorandum that committed the U.S. to promoting LGBTQ rights abroad.
The decriminalization of consensual same-sex sexual relations and protecting LGBTQ migrants and asylum seekers are two of the administration's five priorities in its efforts to promote LGBTQ rights abroad. Secretary of State Antony Blinken last week expressed concern over the fate of LGBTQ Afghans who remain in their country after the Taliban regained control of it, but it remains unclear how many of them the U.S. has been able to evacuate.
Bolsonaro: Brazil has president who believes in 'family principles'
Brazilian president opened U.N. General Assembly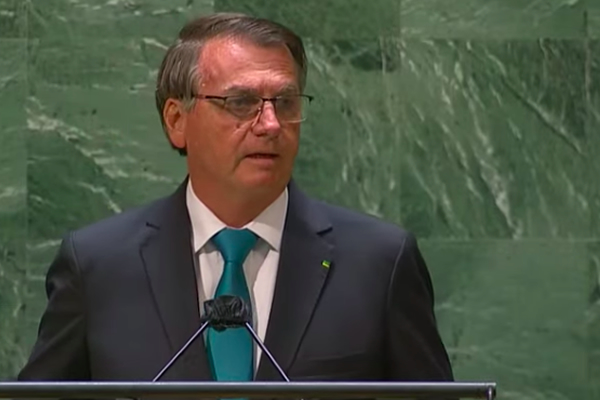 Brazilian President Jair Bolsonaro on Tuesday told the U.N. General Assembly he believes in "family principles."
"We believe the traditional nuclear family is the foundation of civilization," said Bolsonaro.
Bolsonaro — a former Brazilian Army captain who previously represented Rio de Janeiro in the country's Congress — has faced widespread criticism over his rhetoric against LGBTQ Brazilians and other underrepresented groups since he took office in 2018.
Bolsonaro in 2019 spoke about his government's "respect of traditional family values" and opposition to "gender identity" when he appeared alongside then-President Trump at a White House press conference. Bolsonaro during the same trip also met a group of evangelical Christians who included Pat Robertson.
Bolsonaro's 2019 decision to suspend public funding of LGBTI-specific television projects and films sparked further criticism.
One of the former police officers who was charged with the 2018 murder of Marielle Franco, a bisexual Rio de Janeiro councilwoman, lived in the same exclusive condominium complex in which Bolsonaro had a home when he was a congressman. Former Congressman Jean Wyllys, an openly gay man who was a vocal Bolsonaro critic, in 2019 resigned and fled Brazil because of death threats.
Bolsonaro in recent months has faced calls for his impeachment over his handling of the pandemic in the country and corruption allegations. Former President Luiz Inacio Lula da Silva is among those who are running against him in next year's presidential elections.