Classical closet?
Van Cliburn's death inspires questions about how elite music treats its gay icons
It was publicly acknowledged in obituaries in the New York Times and the Los Angeles Times and at a funeral held last weekend that concert pianist Van Cliburn, one of the most famous classical musicians of the 20th century, was gay, but the references — the "g" word was not used — were as discreet and low key as the keyboard virtuoso was in his lifetime.
Cliburn, whose triumph at the 1958 International Tchaikovsky Competition in Moscow at age 23 was the crowning achievement of what had been a white-hot track record of competition winning and concertizing after a lauded three-year stint at the famous Juilliard School, died Feb. 27 at his home in Fort Worth, Texas, at age 78 following a battle with bone cancer. The story of his win in Moscow at the height of the Cold War when he was exalted as a symbol of overcoming the fear and paranoia of the era with great art, has been oft told, especially over the last week as his life has been remembered and celebrated. The long decades since it happened have cemented its mythic status and though Cliburn's return to performing in the late '80s and '90s after nearly a decade-long hiatus drew mixed reviews, the fire and talent he brought to his early career is pretty much universally acknowledged by critics.
Cliburn plays Tchaikovsky Piano Concerto No.1 Mvt III

"With the iconic nature of his rise to fame so to speak, he really became this symbol because what really happened there in Moscow was about so much more than the music," says Scott Beard, a gay concert pianist and professor at West Virginia's Shepherd University. "It wasn't like Glenn Gould with the 'Goldberg Variations,' it was a highly politicized thing and to [Nikita] Khruschev's credit, he said, 'He's the best, he should win.' I think with that came a lot of pressure."
And while one wouldn't expect Cliburn to have been out at the time — it was, after all, only a year after gay rights pioneer Frank Kameny was fired by the U.S. government for being gay and years before Stonewall — Cliburn's low-key handling of his homosexuality has been so understated that, at times, the references to it in mainstream media outlets are almost, one might argue, comically opaque.
The Los Angeles Times mentioned "Thomas L. Smith, his friend and manager who survives him." The New York Times said he was "survived by [Smith], with whom he shared his home for many years." A 2008 New York Times article commemorating the 50th anniversary of his Tchaikovsky win, mentioned "his home in Fort Worth, which he shared with a longtime friend." (Smith spoke briefly at Cliburn's funeral saying, "Van's death is a crater-sized void that is felt around the world but for me, it is the loss of my soul mate, the deepest friendship …")
A sunny 1993 biography from Chicago Tribune arts critic Howard Reich is more than 400 pages long yet includes not one mention of Cliburn's love life. (Reich wrote in an e-mail to the Blade this week regarding Cliburn that "my area of study is really the music itself.")
There was one episode the papers did dutifully report — a former boyfriend, Thomas Zaremba, sued Cliburn in 1996 seeking millions in palimony. The suit was eventually dismissed. Cliburn did briefly comment on the matter at the time, telling the Fort Worth Star-Telegram it was "absolutely a shocking surprise." Cliburn said there was no way he could have exposed Zaremba to HIV, as Zaremba had claimed, as Cliburn himself was negative.
If anything, though, the lawsuit did break the ice for acknowledgement of Cliburn's being gay in the press. Although friends and associates who knew him early in his career say he was never particularly closeted, it was not a topic ever publicly discussed. Aside from the fact that more gays were in the closet in the '50s, '60s and '70s than today, the near-constant presence of Cliburn's mother, the famous Rildia Bee O'Bryan Cliburn, who had been his first piano teacher, is generally acknowledged as a factor in his low-key lifestyle.
"When I first knew him, I knew he was gay from the very beginning, but I can't remember quite how I knew," says Robert Croan, a former classical music critic for the Pittsburgh Post-Gazette who's gay. "His mother, whom I met many times, was sort of a grand dame type, but very down to earth. She had a great sense of humor but she watched over him very carefully. I think he had his excursions with various men but she traveled with him and was just there all the time. … She was very proprietary with him and the father was sort of invisible as far as the public really knew." (Cliburn's father died in 1974.)
Croan says although he and Cliburn were not close friends, they were friendly over many years and saw each other multiple times, including when Croan covered the Van Cliburn International Piano Competition, a highly regarded quadrennial contest Cliburn started in the late '60s in Fort Worth, for the Post-Gazette. Croan helped facilitate an honorary doctorate for Cliburn from Pittsburgh's Duquesne University, where Croan previously taught.
Fans inevitably wondered to what degree — if any — Cliburn was out to his mother. Cliburn never publicly commented on the matter.
"I would say she had to have known," Croan says. "Whether they actually discussed it, I have no way of knowing but she couldn't have been around him all that time and not known. This was not a stupid woman. … I would guess at the very least she closed her eyes to what was going on or maybe acknowledged it privately."
But it's unlikely Rildia Bee, who died in 1994 at age 97, was the only factor. Cliburn spent his later years living in his native Texas (in a swanky suburb of Fort Worth), was a lifelong Baptist, member and regular attendee at Fort Worth's large Broadway Baptist Church and was also a Republican. Former President George W. Bush, also from Texas, spoke at Cliburn's funeral. (In 2009, Cliburn's church severed ties with the Southern Baptist Convention in a disagreement over the church's welcoming of LGBT members.)
And for all his musical achievements, Cliburn — at least so far as is publicly known — was not involved in LGBT advocacy work of any kind.
Philip Johnson, an 87-year-old Fort Worth gay activist who worked with Kameny and was involved in LGBT work for decades, says, "I don't think he ever associated with the gay movement at all."
"I used to see him sometimes at the Highland Park Cafeteria, this place where wealthy people ate that had really excellent food," Johnson says. "But we never crossed paths at any sort of gay rights rally or anything like that."
Darren Woods, general director of the Fort Worth Opera, agrees.
"I did not know him well outside of his attending operas occasionally and the occasional hello at a restaurant," Woods, who's gay, wrote in an e-mail. "He and his long-time partner, Tommy, were deeply involved with many straight married couples who were big arts patrons."
SIDEBAR: Mono recording of Cliburn's Moscow triumph available
The degree to which Cliburn was out at various periods of his life, while interesting enough in and of itself, also raises a bounty of other questions. Were many classical pianists of Cliburn's day — Liberace, for the record, was considered more of a pop entertainer and was never taken seriously by the classical establishment — gay? If so, how many were out? Are the numbers any different today? How does it compare to other classical professionals such as orchestra players, conductors and composers? And did the classical world warm to out gays more quickly than pop culture? Or the world at large? Or did the blue-blooded, elderly art patron types keep gays in the closet longer? And with so much emphasis in pop culture with who's sleeping with whom and the personal lives of celebrities, why do such questions seldom get asked of classical artists?
Nobody has numbers, but the anecdotal assessments are entertaining.
"Generally it's thought that a lot of concert pianists were gay," says David Patrick Stearns, a classical music critic at the Philadelphia Inquirer, who's gay. "Nobody really knows why, but it seems to be somewhere around 50 percent. Violinists? Almost never. Again, nobody really knows why. Cellists? That's a little up for grabs. Organists? Almost all of them. Countertenors? Most of the American ones are gay, but the non-American ones are not. … Opera is kind of a separate thing. Opera, I mean talk about queer energy, though. I've heard people talk about there being straight opera queens but I don't know."
Croan says more American composers have traditionally tended to be gay than pianists.
"(Fellow Cliburn Juilliard pianist) John Browning was out," Croan says. "Samuel Barber and Gian Carlo Menotti, certainly a large number of American composers of the mid-20th century were gay. Aaron Copland is another. They weren't out in the sense that there was any public announcement about it and the media wouldn't have touched on it unless there was some sort of a scandal, but it was kind of quietly acknowledged. I met a lot of gay performers of that generation. Some got married but most didn't. Ned Rorem was gay and was very open about it in his memoirs."
One wonders the degree to which this was acknowledged among the musicians themselves. Was anybody hosting pool parties on Sunday afternoons the way gay director George Cukor famously did in Hollywood?
"I don't know about pool parties, but I think there was a large degree of socializing," Croan says. "Classical music is a pretty small world to begin with so you have a smaller pool of people. … The difference from then and Van Cliburn is they didn't all travel with their mothers, that's a big difference. I think he stayed a bit more to himself in that way. … And I also think these groups could be very productive. It wasn't all just drinking and carousing. Their interactions were very artistically productive. You had a lot of interaction and influence and a lot of good artistic results, ramifications."
Stephen Hough, a highly regarded classical concert pianist who's released many recordings, remembers a "wonderful evening" of dinner and a recital Cliburn gave at Tanglewood, an estate and music venue in Lenox and Stockbridge, Mass., in the '90s.
"I didn't know him well but I found him to be a completely charming person at dinner," Hough, who's gay, says. "He was very humble and modest and always interested in what other people were saying. … He was a lovely person and I wish I'd been able to meet him more."
Hough says many factors likely contributed to Cliburn's discretion.
"He had a huge female audience," Hough says. "Women always found him very attractive. He was sort of the perfect bachelor everyone wanted to marry. There were older women who simply fell at his feet. There's a story I'm told where an older female fan greeted him once and told him with tears, 'You've made my life worth living.' He took her hands in his and held her to him and said, 'This is such a special moment in my life, you've touched my heart deeply.' Back in the earlier years, I don't think his audience would have even known what homosexuality was much less accepted it. It was a much different era."
Hough says he's seen the matter handled in many different ways by classical performers over the years.
"Jorge Bolet was a pianist of the same generation as Cliburn," he says. "He had a partner for decades who traveled with him always. He was just always there but it was never really laid out clearly who this was. You could think he was a boyfriend, you could think he was a secretary, a manager or whatever you chose, but there he was. We really shouldn't demand too much heroism in the past because it was so different."
As to how quickly the classical world warmed to the idea of its heroes being out, many say it pretty much mirrored the rates of society at large. It was never particularly unwelcoming, insiders say, but the seriousness with which its fans and artists approach their work made it perhaps an easier topic, historically, to avoid dealing with head on.
"Yes, you had all these staid, wealthy board members but they weren't stupid people," Croan says. "They put a blind eye to it in some ways, but they also liked socializing with the stars, just like they do in Hollywood. I'd say it was acknowledged on Broadway long before it was in Hollywood or in the classical music world. Broadway, I think, has always been pretty gay. I think Hollywood was probably the last. It was a medium for more people, more democratic and thus perhaps more conservative. You'd have children watching movies whereas classical music was pretty much an adult group."
'An old-fashioned institution'
Stearns says other arenas of performing lend themselves more easily to issues of sexuality.
"Movie stars and rock stars, too, they're presented as these sexual objects so of course the public is interested in their sex lives," he says. "But then you have people like [late gay pianist] Vladimir Horowitz and even gay people don't want to know what he was doing in the bedroom. It's a completely different playing field."
The inherent formality in classical music is also a factor, it is widely thought.
"Classical music is a more old-fashioned institution," Hough says. "You have Rufus [Wainwright] and he's on stage singing songs he just wrote last year. I'm playing with a whole different flavor and a much longer time frame. It's just generally a more formal art form. Some say they'd like us to come out in torn jeans and talking to the audience, but there's also something about that formality that provides its own kind of theater in a way. When the lights go down and the conductor or soloist comes out, it's a very theatrical moment and I think a certain amount of mystery can be a good thing."
Hough says he experienced no backlash after coming out several years into his career. "A couple youngsters wrote to tell me I'd encouraged them," he says. "Otherwise nothing good or bad really."
Patricia Racette, currently on stage in the opera "Manon Lescaut" at the Kennedy Center, writes in an e-mail (she's saving her voice, understandably, for the stage) that the demands placed on classical musicians are also a factor. Racette is in a lesbian relationship and has been out for years.
"We now live in a world inundated by reality TV," she writes. "And the reality for a classical musician is the demand of a continually honed skill, never-ending study, preparation and execution of all of the above in order to sustain this unrelenting art form. While so many artists are indeed fascinating in their personal lives, the emphasis on the work (in classical music) is the most relevant."
Racette, who earned her music degree from the University of North Texas, says she can relate to the conservative nature of the state being a factor in Cliburn's quiet life.
"I was so buried in my music and working to pay for my school that I honestly did not tap into a specific LGBT community there," she writes. "The campus itself was quite conservative making it a bit of a scary place to come into one's own as it were."
Others say too much personal information is sometimes seen as a distraction in classical music.
"I think it's just the issue of let the music speak for itself," Beard says. "Maybe on some level it helps to be out to help you build an audience … so I don't know if it's taboo per se, but … I think the focus is much more on the craft which I why maybe in a marketing sense you don't see it more often. You want the music critics to take you seriously so you can imagine them thinking, 'OK why are you telling me this, tell me how you play Beethoven,' or whatever. It's just kind of this unwritten thing of, 'OK, you're gay, you have your life, but the focus is not on your personal life.'"
Others are delighted to see how quickly the classical world and the world at large are changing in their acceptance.
Stearns says he and others at the Inquirer were debating how to address or broach the topic of the personal life of Yannick Nezet Seguin, who's gay and last September became music director of the Philadelphia Orchestra.
"We were all thinking, 'OK, how do we handle this?'" Stearns says. "People are always curious. They want to know who the wife is but we don't out people at the Inquirer so, the mayor was there and said, 'We welcome Yannick and his partner,' and it was like, 'OK, thank you.'" … Three or four years ago, I would have said yes, there might have been some squeamishness, but nobody batted an eye. Now he's the first conductor of one of the five biggest orchestras in the country to be out. And, you know, Philly isn't known to be the most progressive town on the planet. I think people were just really glad to just sort of snag this really wonderful up-and-coming talent. He's very extroverted and a real people person and people are just really drawn to him and his boyfriend."
Charles Miller, organist and music director at Washington's National City Christian Church, says it's up to each public figure to decide how to handle it depending on his or her comfort level.
"I think there are some good examples even in pop culture," Miller, who's gay, says. "You think of someone like David Hyde Pierce. We all know now and he's never really shied away from it, but he's not flaunting himself or his partner or activities in every magazine. In some cases, it's the artist sort of preserving something of their lives under wraps so that it doesn't detract from the art form. … [With Cliburn], you wouldn't just have expected, now it's the 2000s we're gonna see him come flying out of the closet and jump up on a float. It's really the individual's preference of how they want to live their life."
Cliburn did eventually tire of public life and for much of the '70s, lived quietly. He eventually returned to public life and performing and is widely acknowledged for starting the Cliburn Competition, but even so, there was an unexpected gay side to him in addition to his many eccentricities such as staying up all night, running late for recitals, hoarding antiques, opening recitals with "The Star-Spangled Banner" and saving dead flowers.
"If you really wanted to engage him and get him talking, you brought up Cher," Stearns says with a hearty laugh. "He absolutely loved Cher."
An exciting revival of 'Evita' at Shakespeare Theatre
Out actor Caesar Samayoa on portraying iconic role of President Perón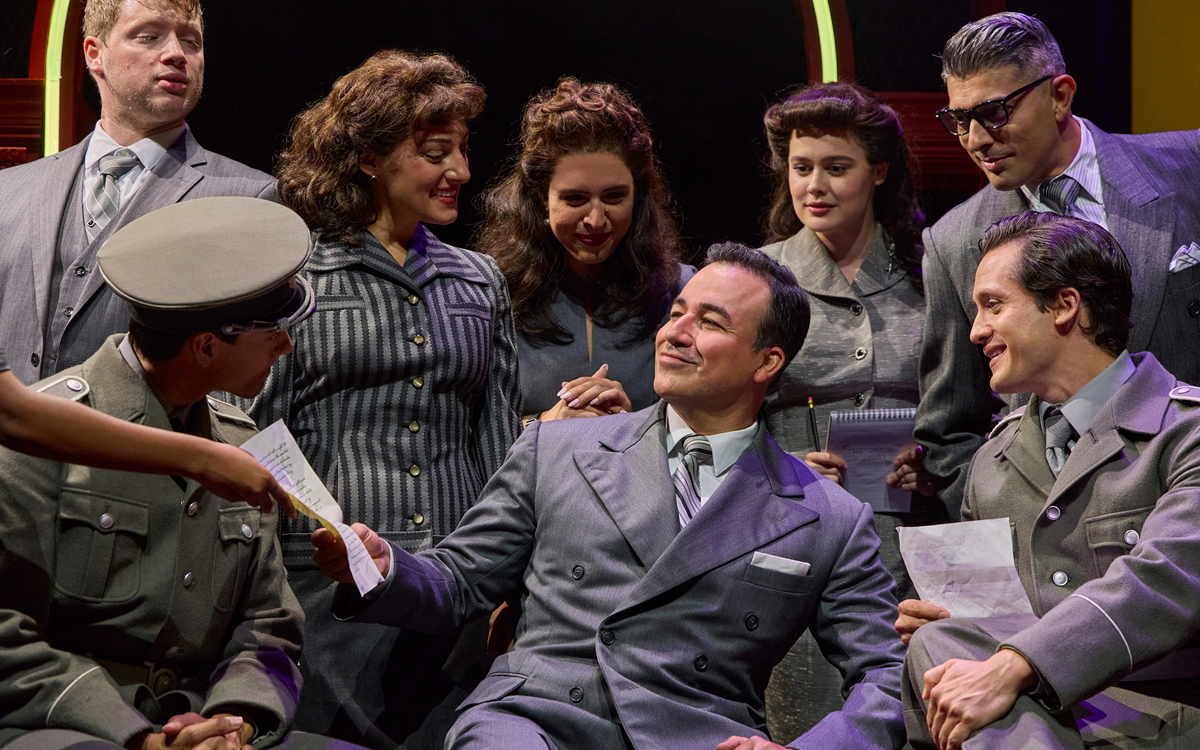 'Evita'
Through Oct. 15
Shakespeare Theatre Company
Harman Hall
610 F St., N.W.
$35–$134
Shakespearetheatre.org
When Eva Perón died of cancer at 33 in 1952, the people's reaction was so intense that Argentina literally ran out of cut flowers. Mourners were forced to fly in stems from neighboring countries, explains out actor Caesar Samayoa.
For Samayoa, playing President Perón to Shireen Pimental's First Lady Eva in director Sammi Cannold's exciting revival of Andrew Lloyd Webber's "Evita" at Shakespeare Theatre Company is a dream fulfilled.
As a Guatemalan-American kid, he had a foot in two worlds. Samayoa lived and went to school in suburban Emerson, N.J. But he spent evenings working at his parents' botanica in Spanish Harlem.
During the drives back and forth in the family station wagon, he remembers listening to "Evita" on his cassette player: "It's the first cast album I remember really hearing and understanding. I longed to be in the show."
As an undergrad, he transferred from Bucknell University where he studied Japanese international relations to a drama major at Ithica College. His first professional gig was in 1997 playing Juliet in Joe Calarco's off-Broadway "Shakespeare's R&J." Lots of Broadway work followed including "Sister Act," "The Pee-Wee Herman Show," and most significantly, Samayoa says, "Come From Away," a musical telling of the true story of airline passengers stranded in Gander, Newfoundland during 9/11. He played Kevin J. (one half of a gay couple) and Ali, a Muslim chef.
He adds "Evita" has proved a powerful experience too: "We're portraying a populist power couple that changed the trajectory of a country in a way most Americans can't fully understand. And doing it in Washington surrounded by government and politics is extra exciting."
WASHINGTON BLADE: How do you tap into a real-life character like Perón?
CAESAR SAMAYOA: Fortunately, Sammi [Connald] and I work similarly. With real persons and situations, I immerse myself into history, almost to a ridiculous extent.
First day in the rehearsal room, we were inundated with artifacts. Sammi has been to Argentina several times and interviewed heavily with people involved in Eva and Peron's lives. Throughout the process we'd sit and talk about the real history that happened. We went down the rabbit hole.
Sammi's interviews included time with Eva's nurse who was at her bedside when she died. We watched videos of those interviews. They've been an integral part of our production.
BLADE: Were you surprised by anything you learned?
SAMAYOA: Usually, Eva and Perón's relationship is portrayed as purely transactional. They wrote love letters and I had access to those. At their country home, they'd be in pajamas and walk on the beach; that part of their life was playful and informal. They were a political couple but they were deeply in love too. I latched on to that.
BLADE: And anything about the man specifically?
SAMAYOA: Perón's charisma was brought to the forefront. In shows I've done, some big names have attended. Obama. Clinton. Justin Trudeau came to "Come From Away." Within seconds, the charisma makes you give into that person. I've tried to use that.
BLADE: And the part?
SAMAYOA: Perón is said to be underwritten. But I love his power and the songs he sings ["The Art of the Possible," "She is a Diamond," etc.]. I'm fully a baritone and to find that kind of role in a modern musical is nearly impossible. And in this rock opera, I can use it to the full extent and feel great about it.
BLADE: "Evita" is a co-production with A.R.T. Has it changed since premiering in Boston?
SAMAYOA: Yes, it has. In fact, 48 hours before opening night in Washington, we made some changes and they've really landed. Without giving too much away, we gave it more gravity in reality of time as well as Eva's sickness and the rapid deterioration. It's given our second act a huge kind of engine that it didn't have.
BLADE: You're married to talent agent Christopher Freer and you're very open. Was it always that way for you?
SAMAYOA: When I started acting professionally, it was a very different industry. We were encouraged to stay in the closet or it will cast only in a certain part. There was truth in that. There still is some truth in that, but I refuse to go down that road. I can't reach what I need to reach unless I'm my most honest self. I can't do it any other way.
HRC's National Dinner is back
LGBTQ rights organization's annual gala features Rhimes, Waithe, Bomer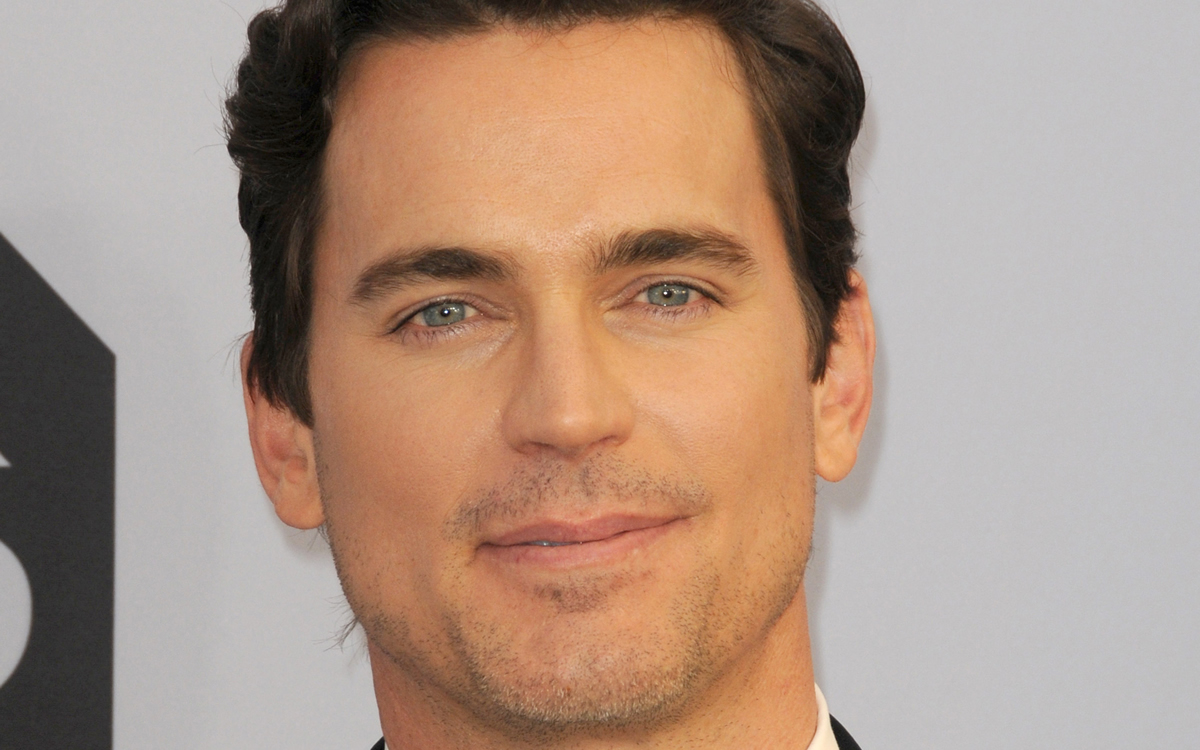 The Human Rights Campaign will host its annual National Dinner on Saturday, Oct. 14 at the Walter E. Washington Convention Center.
The dinner's honorees include world-famous producers, actors and entertainers whose work spotlights the fight for civil rights and social justice, including Shonda Rhimes, Lena Waithe and Matt Bomer.
A new event, as part of the weekend, — the Equality Convention — will take place the night before the dinner on Friday, Oct. 13. The convention will showcase the power of the LGBTQ equality movement, feature influential political and cultural voices, and bring together volunteer and movement leaders from across the country to talk about the path ahead.
For more details about the weekend, visit HRC's website.
MLK Library to spotlight queer Asian writer
Trung Nguyen's 'The Magic Fish' explored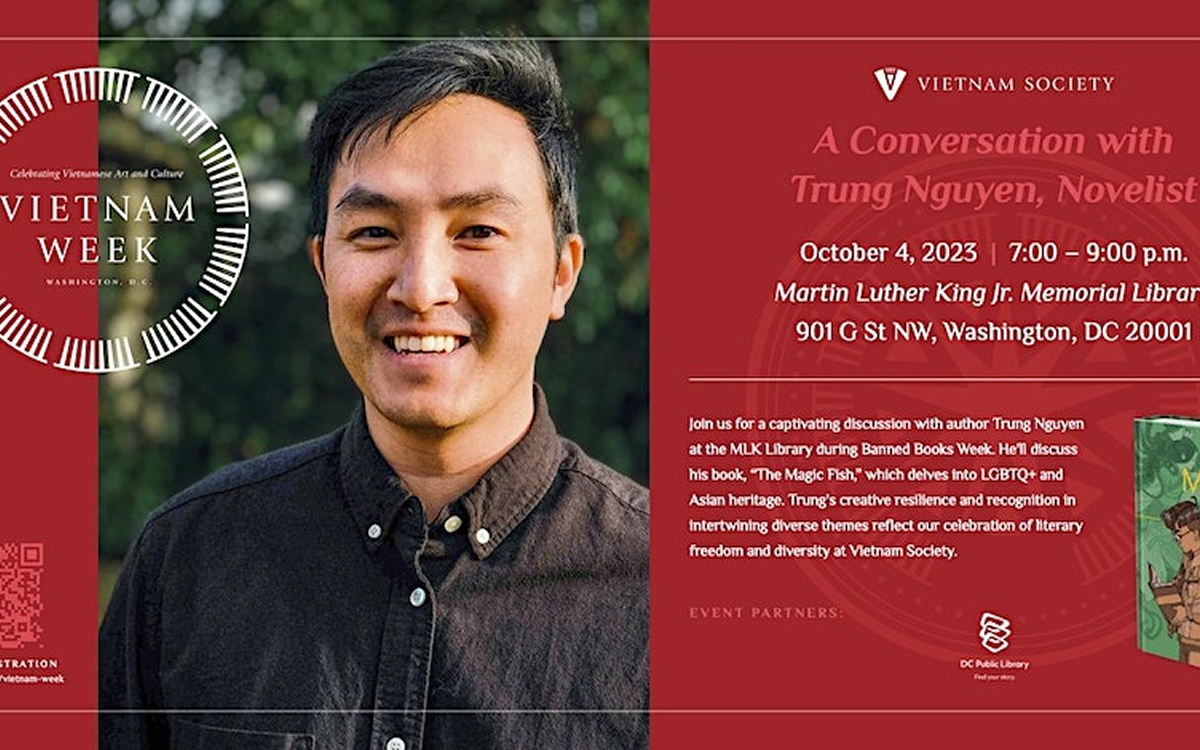 The Martin Luther King Jr. Memorial Library will host "A Conversation with Trung Nguyen, Novelist" on Wednesday, Oct. 4 at 7 p.m.
Nguyen's book, "The Magic Fish" explores the LGBTQ experience and dives deep into Asian heritage and culture. United States Ambassador to Vietnam Ted Osius will attend the event and introduce Nguyen.
Admission is free and more details are available on Eventbrite.