A tribute to the bathhouse
Let's face it, the real stigma is about sex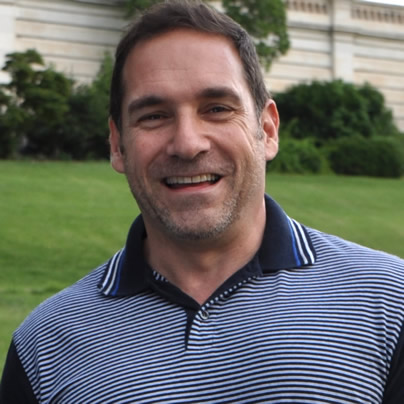 In gay bathhouses, saunas, membership-only gyms and clubs, there is plenty of stigma to go around.  It's one of those "I would never go to one of those places" until you enter a steam room and bump into someone you know.  Still, you won't talk about it, at least publicly.  There's stigma with AIDS. And there's also stigma with bathhouses. What we really are talking about is stigma and sex.
This week, D.C. Allen, the owner of Crew Club, a gay private membership gym and club in Washington, D.C., once again acted beyond the call of duty: He donated $25,000 to the DC Center for the LGBT Community to help defray the cost of renovating the Center's new space at the Reeves Center on 14th Street.
We can only hope that other members of the D.C. community follow Allen's lead and match his generous contribution. (Full disclosure:  I serve on the relocation committee for the DC Center and know the challenges of finding a permanent space for the community, not to mention funding.)
Through the Crew Club, Allen has supported several safe-sex campaigns and helped make available health-related information. In fact, most gay membership-only gyms and clubs conduct free HIV testing on-site for both members and non-members.
If there's an outbreak of syphilis in the city, after the D.C. Department of Health alerts the Centers for Disease Control, the staff contacts D.C. Allen because of his record of alerting the gay community right away to help prevent Sexually Transmitted Diseases (STD) epidemics.
In last week's column, I wrote that every gay-dating website and app should include a "health alert," with "health" as one of the most prominent navigation buttons.  The Crew Club already has "health" on its homepage.
A year ago, the Capital Area Gay and Lesbian Chamber of Commerce honored D.C. Allen with its Business Leadership Award. Allen also helped create the Gay & Lesbian Liaison Unit (GLLU) of the D.C. Metropolitan Police Department.
In 2005, Allen was honored by the Greater Washington, D.C., STD Community Coalition for making a significant difference in getting the word out about a syphilis outbreak to gay, bisexual and men who have sex with men. When the director of the D.C. Department of Health presented the award, he pointed out Allen had stepped up to the plate by putting his money where his mouth is.
Allen refuses to place a stigma on sex. You also get the feeling he wants every customer to enjoy a great experience, leaving happier than when he arrived.  If you ever walk past the Crew Club, you will see a lot of happy faces.
A little history of bathhouses:  For a few thousand years, they definitely had a stronghold in the community. There are gay bathhouses and there are straight bathhouses. There are Russian bathhouses and you'd find them lining New York's beaches. There are gay bathhouses in numerous countries. China has them, including in its capital of Beijing.  In some countries, bathhouses serve alcohol and have full restaurants.
The first raid on a bathhouse happened in 1903, when New York Police raided the Aniston Hotel Baths and arrested 26 men. Twelve were tried for sodomy and seven given prison terms of four to 20 years.
In the 1970s, "The Divine Miss M," singer Bette Midler, and songwriter and pianist Barry Manilow launched their careers at the world-famous Continental Baths, also in New York City.  There, Midler earned her nickname "Bathhouse Betty." In 1980, the Saint Mark's Baths used its premises for voter registration, in concert with the League of Women Voters.
Yet today bathhouses still are stigmatized. Why does sex still carry a stigma? (I will know I have made my point if someone contacts me and says, "I really wish you would have used the term "health club" instead of "bathhouse."
Quite frankly, before AIDS, going to a bathhouse was not only considered socially acceptable, but encouraged as a gathering place. A bathhouse offered a place where it is safe to be gay. The movement to secure civil rights for gays got help from meetings in bathhouses.  Bathhouses have transformed many young gay lives by banishing shame and offering them an accepting community. I am no exception.
Bathhouses are the most honest and real way to meet men if your intentions are straightforward. It's either in or out, yes or no. There is no in between. You can't get more real than that.
D.C. Allen stands as a shining example of how one person can truly change lives.
Dave Purdy is Founder and CEO of the World AIDS Institute (www.worldaidsinstitue.org) he can be reached at [email protected]
Should we vacation in homophobic countries?
Secret gay bar in St. Petersburg seemed unfathomable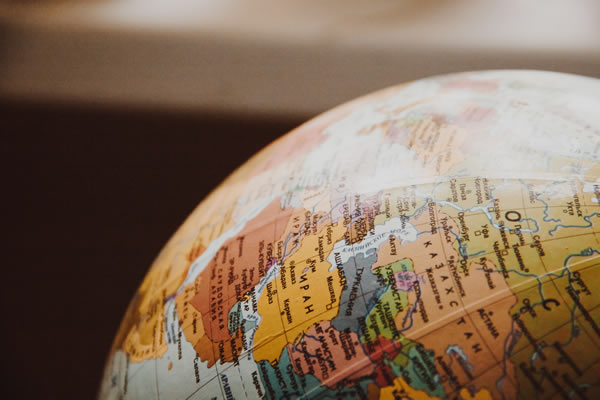 ST. PETERSBURG, Russia — The tiny rainbow light projecting onto the corner baseboard of the bar and tipsy people constantly belting out Mariah Carey karaoke songs clued me in. There was something unique happening here. It wasn't until a gentleman with glittered cheeks approached me to say how fabulous my dress was that I suddenly clocked it. I'd unknowingly ended up in a gay bar in the middle of Saint Petersburg, Russia.
A flood of overwhelming joy first took over. Before coming to Russia on vacation, I knew all too well the discrimination and fear LGBTQ Russians lived in. A gay bar in Russia, even a secret one like this, seemed unfathomable, so being where people could unapologetically be out and proud — even if it was only in the compounds of these four walls — was emotionally profound.
But within seconds, dread took over. Were we all safe? If you didn't know what to look out for, you'd assume this was just like every other neighboring non-gay bar — it wasn't hidden or anything. I wondered what was stopping a homophobe, if they found out, from vandalizing the bar or doing something much worse.
After all, Russia approved a legislation in 2013 prohibiting the distribution of information about LGBTQ matters and relationships to minors. The legislation, known as the "gay propaganda law," specifies that any act or event that authorities believe promotes homosexuality to individuals under the age of 18 is a punishable felony. According to a 2018 report by the international rights organization Human Rights Watch, anti-LGBTQ violence in the country spiked after it passed. The bill perpetuates the state's discriminatory ideology that LGBTQ individuals are a "danger" to traditional Russian family values.
A recent poll indicated that roughly one-fifth of Russians want to "eliminate" gay and lesbian individuals from society. In a poll conducted by the Russian LGBT Network — a Russian queer advocacy group — 56 percent of LGBTQ respondents said they had been subjected to psychological abuse, and disturbing reports of state-sanctioned detention and torture of gay and bisexual men in Chechnya, a semi-autonomous Russian region, have surfaced in recent years.
Considering this, it was no surprise that most of my gay friends refused to come on vacation with me to Russia. In our everyday, gay people don't march around with a gay Pride flag so homophobic Russians would probably never be able to tell which tourists are gay. However, many LGBTQ people will never travel to Russia or any other homophobic country for one logical reason: Fear.
Unfortunately, many exotic locations abroad are dangerous territory for the LGBTQ community to be in. Physical safety isn't guaranteed in countries like Nigeria, Iran, Brunei and Saudi Arabia where same-sex relationships are punishable by the death penalty. Not to mention the numerous transgender people who've been detained and refused entry to similar countries — even when it's only been a layover! However, an alternative reason why someone may refuse to vacation in a homophobic country is having a conscience.
When you pay for accommodation, nights out and sightseeing tours, your money doesn't just reach the hotel staff and waiters pockets — you're also financially supporting that country's government. Money talks so not giving homophobic countries tourism puts pressure on them. Ethically, why would anybody ever want to support a country through tourism that treats their LGBTQ community like dirt? Homophobia shouldn't be shrugged off simply as a local "culture."
Other LGBTQ people firmly embrace the right to go anywhere they choose, and that choosing to go gives them power. Homophobic countries still have closeted LGBTQ folks living there running underground gay spaces and groups. Is turning our back on the wonderful people and beautiful culture of a new place turning our back on their gay community too? There are countries where gay marriage is legal and trans rights are progressive, but abortion laws remain backwards. Do we boycott these countries too? And, how do we collectively define what a homophobic country is? Is legalizing gay marriage a requisite? Gay marriage is still illegal in Thailand when it is one of the most gay and trans-friendly countries in the world.
Increasingly the line of what is "right" and "wrong" erases all grey areas. Morality and activism — particularly when politics is involved — is never straightforward. The biggest surprise about Russia was how my own stereotypes I'd picked up from the media weren't always true. Saint Petersburg in Russia is far more liberal and gay-friendly compared to rural Russia but the fact still stands that my bisexual friend and I actively chose to go to a homophobic country for pleasure. In an ideal world, anybody of any sexual orientation or gender identity would be able to vacation wherever they want but that's sadly not reality. In the meantime, the wanderlust LGBTQ community will go on gay cruises that guarantee safe refuge or put civil rights and ideological differences aside to experience the world's natural wonders and incredible cultures.
Ash Potter is a writer and radio host.
The Gift of Life: Sam's Story
Sam is a passionate organ donation advocate who is determined to give back to the transplantation community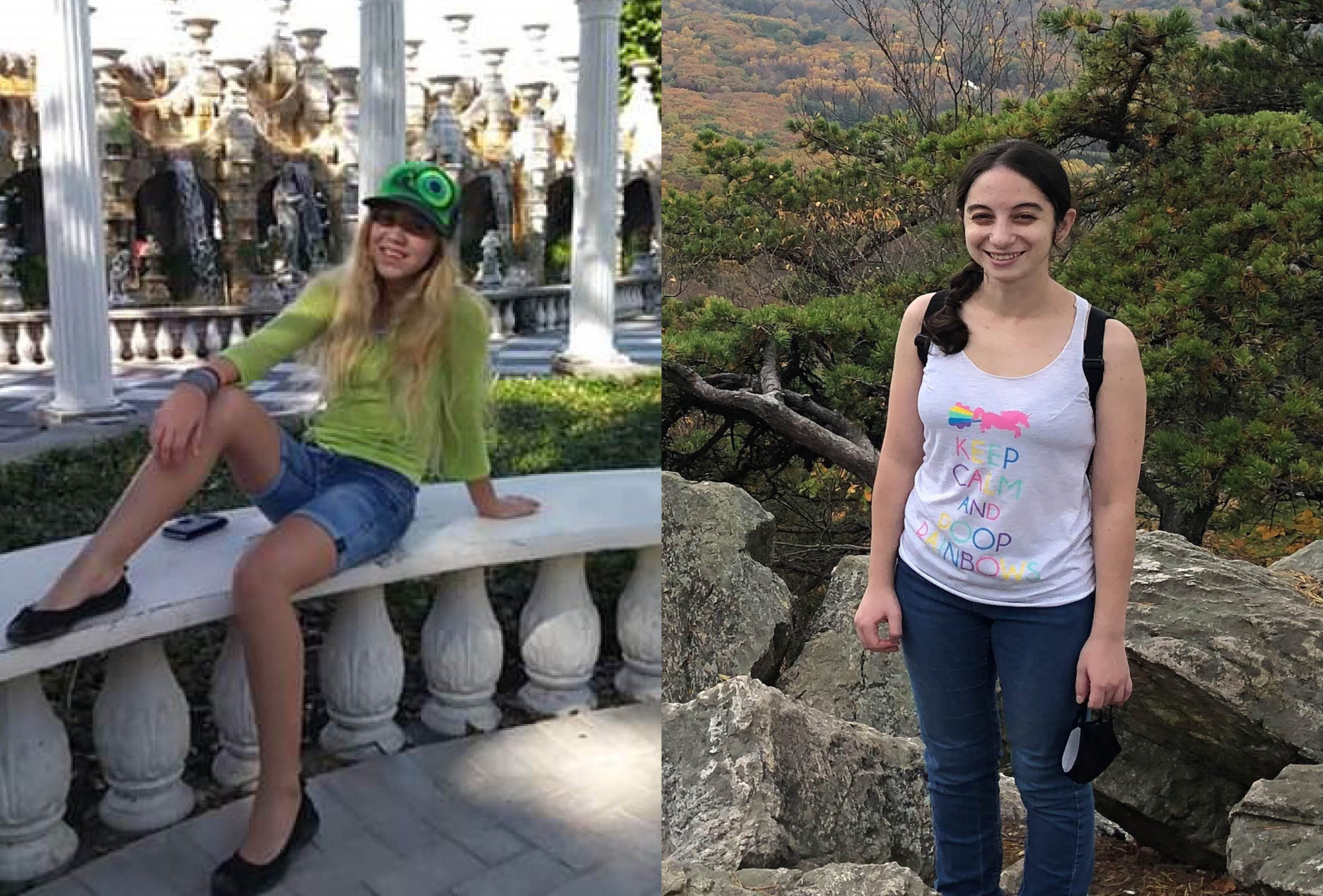 Life for Samantha, or "Sam" as she is affectionately known, was fairly ordinary until 2013. That's when she first started experiencing symptoms such as a low appetite and abdominal distension. Sam tried to not overthink it until her condition worsened. "I was routinely curled up in a ball sobbing due to the intense stabbing feeling in my abdomen." 
One day the pain was so agonizing, Sam went to the Emergency Room and learned that her intestine had somehow rotated 360 degrees. She was rushed into surgery, but unfortunately, the procedure was a Band-Aid and did not resolve her medical woes.
After many hospitalizations, Sam was referred to specialists at MedStar Georgetown Transplant Institute and ultimately was diagnosed with a severe case of intestinal dysmotility, where the intestine doesn't properly move food or waste products. Unable to eat or drink, Sam's only source of nutrition came through an IV.
While the IV kept Sam alive, it was in no way a long-term solution. So, in March 2019, she received a lifesaving bowel transplant from a deceased organ donor. "My life has completely changed. I now eat anything I can get my hands on, and I'm not in pain. I can do anything I want without worrying that my health will inhibit me. People who meet me now have no idea that I was ever sick unless I tell them."
Post-transplant Sam has accomplished several milestones including returning to work, beginning graduate school and eating again. Breakfast, lunch and dinner are mundane parts of the day that are often taken for granted. But not for Sam. One recent memory dear to her heart was celebrating her one-year anniversary with her girlfriend Ali over a meal together, at a restaurant, for the very first time.
Sam continues to make memories that are only possible because of her organ donor who coincidentally was also named Samantha or "Sammie." Sammie, who loved aerial acrobatics and dreamed of being part of the Cirque du Soleil, died unexpectedly at the young age of 15.

According to her mother, Sammie was proud to be pansexual and loved Pride. "I'm so proud of my daughter. Even one life saved by donation is a miracle. Knowing that several people were saved by Sammie makes her loss so much easier to bear. Sammie loved helping people and is still doing that after her death," said Kitty Ellis.
"I am so thankful to Sammie for her amazing gift. I can't put into words how grateful I am that in the midst of terrible pain, her family made the decision to save others' lives. Sammie not only saved my life, but she gave me a life worth living. I will do everything I can to honor her gift."
Sam is a passionate organ donation advocate who is determined to give back to the transplantation community. Her hope is that everyone registers to be an organ donor so that one day all those waiting for a transplant will receive their lifesaving gift in time.
Everyone can register to be an organ donor. To learn more about donation, visit BeADonor.org.
One non-binary person's perspective on how to transition thoughtfully and safely
Q and A: Transitioning and its long-term impact
Miami and Baltimore– Urban Health Media Project reporter Vanessa Falcon, a high school student in Miami, interviewed Arin Jayes, 30, of Baltimore, about his gender identity journey and experience transitioning to a non-binary trans man. Jayes, a behavioral health therapist, is also an urban farmer and embroidery artist.
Q: How was your transitioning process? Was it overall very difficult? Why? How long did it last?
A: As a non binary person, I have a flexible view of how individuals develop their gender identity. It's something that may evolve throughout a person's lifetime, based on experiences; changes in personal values and relationships; bodily changes; and other factors. Gender identity also intersects and interacts with many other identities, such as race, ethnicity, physical ability or disability, sexual orientation and class.
For many trans folks, the gender transition process is lifelong and never-ending! Pronouns can change multiple times (hence the "pronoun check" posts we see on Facebook). Similarly, physical changes or adjustments may happen over years, instead of all at once. I mention this before bringing up my own story because it is important to normalize the idea of flexible, changing genders. After all, gender is a social construct designed to categorize people. When we view gender on a continuum, we can recognize a galaxy of gender journeys that a person can take.
My own transition is a prime example. I came out as genderqueer in 2012, and used "they/them" pronouns exclusively. In 2015, after further introspection, I realized that I wanted to live in a more masculine body. I came out to my family and friends as a non-binary trans man, using "he" pronouns and physically transitioning. I made this decision with the understanding that I wasn't transitioning because I identified as a "man" per se, but that I felt more comfortable in a body that had more masculine characteristics. Since physically transitioning seven years ago, I've passed as male about 90% of the time. (Masks can sometimes make passing complicated for trans folks!) When people ask me nowadays what my gender is, I just say "non-binary," and that my pronouns are "he or they — either as fine." I am leaning into presenting as femme or as masc as I want on any given day, and being as gay as I want. It can be tempting to present in a way that is more conventionally masculine or feminine, because sometimes it is just easier (fewer questions, comments, or worse). But if COVID-19 has taught me anything, it is that time is not guaranteed, and we must consider what makes life worth living, and embrace it. Every time Pride Month rolls around, I recommit to my true self. But this year it feels all the more important.
Q: Throughout the transitioning journey, many clients are informed of possible negative side effects. Despite hearing about them, you still decided to transition. Why?
A: Deciding to transition was one of the most important and difficult decisions I have ever made. Like many trans people, I didn't initially know what being transgender meant. I had to do a lot of research, introspection and support group work before I realized that being transgender described how I felt. When deciding whether to physically transition, a person can do research about the changes that they may experience, talk to other people that have gone through similar changes, and seek individual or group therapy for support. I decided to physically transition after weighing my options based on the information that I gathered, the changes that I wanted, and my financial budget.
Luckily, there is a lot of information and help available. Trans folks are resourceful, and do a lot to support and inform our communities. For example, there are numerous databases developed by trans people for trans people that allow you to review different surgeons or healthcare providers; compare photos or results of surgeries; and share resources and educational information about physically transitioning. Many community mental health centers have legal clinics that help people navigate the name and gender marker change process.
One side effect that I didn't entirely understand until after I transitioned was the significant impact that being transgender has on how we navigate the world. It affects where we go to school and receive healthcare, even which streets we choose to walk down late at night. On a job interview, we often feel the need to consider, "Will people here be accepting of me? Will there be a restroom that I can safely use?" As a white and masculine-adjacent person, my navigation of the world is privileged based on systems of white supremacy. I will not for a second forget the trans women of color who paved the way for us to demand justice; their leadership — and that of their successors in our movements — must be recognized.
Q: Did you have, or do you currently have, any regrets about transitioning?
A: What I think this question is getting at is, "How do you know you're sure?" This was a question that I asked myself many times as I considered making irreversible (or at least, not easily reversible) changes to my body. My answer to that is: I didn't truly know it was right until after I did it. That may seem radical or scary. One may ask, "Why on earth would you do something so permanent if you weren't sure?" But It took a leap of faith. And, as someone who has been there, I can say that if it doesn't feel right, you know. It is important to trust yourself and your bodily autonomy. Also, if you decide to stop your physical transition, you don't need to think of it as "de-transitioning." The path of your gender journey is unique to you. You call the shots.
Q: How has transitioning helped you and your image of yourself? How has it affected your self-esteem and mental health?
A: Much of what is written about trans people focuses on the challenges of being trans. While I said that deciding to transition was one of the most important and difficult decisions I ever made, it was also one of the best ones I ever made. I love being trans! Trans people are unique, creative, and resilient. Trans culture is rooted in grassroots community organizing. It is humbling to think of all the amazing thinkers, writers, and artists who walked this journey. I have had the privilege to meet a lot of amazing trans people who remind me of the power of our community.
Q: What advice would you give to other people who want to follow the path you did?
A: Despite what society tells you about bodies and gender, there are no rules! You don't have to justify or explain to anyone your decision to transition. You're in the driver's seat. Your body belongs to you and no one else. You will live in your body for the rest of your life. Therefore, you get to decide on what terms you will occupy it.
This article is part of our 2021 Youth Pride Issue in partnership with Urban Health Media.