ENDA to be introduced on Thursday
Long-sought bill would ban anti-LGBT job discrimination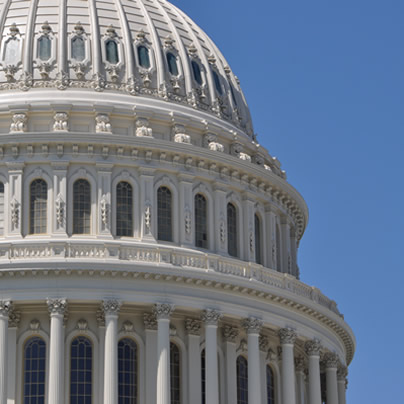 The Employment Non-Discrimination Act is set to be introduced in both chambers of Congress on Thursday, according to multiple sources, but without major changes that were previously under consideration.
The bill will be reintroduced in the House by Rep. Jared Polis (D-Colo.), the most senior openly gay member of the chamber, who's taking over the legislation now that former Rep. Barney Frank has retired. In the Senate, the legislation will be reintroduced by Sen. Jeff Merkley (D-Ore.). The lawmakers' offices confirmed they would introduce ENDA concurrently on Thursday.
The Senate version of the bill will have five original sponsors: Merkley and lesbian Sen. Tammy Baldwin (D-Wis.) will be two Democrats, Sens. Mark Kirk (R-Ill.) and Susan Collins (R-Maine) will be two Republicans and Senate Health, Education, Labor and Pensions Committee Chair Tom Harkin (D-Iowa) will round out the quintet.
The number of original co-sponsors in the House remains to be seen. Conchita Cruz, a Polis spokesperson, said many House members have told her boss "they want to make sure that they are included" as original co-sponsors.
Tico Almeida, president of Freedom to Work, said his organization will push for a committee vote and movement on the Senate floor for ENDA "as soon as possible."
"ENDA had a recent committee hearing where not a single Republican senator bothered to show up to express any opposition or even ask questions about the drafting of the bill, so I think Chairman Harkin should schedule the committee vote on ENDA as soon as possible in May or June," Almeida said. "It would be great to have ENDA teed up to go to the Senate floor in July."
Harkin, whose committee has jurisdiction over ENDA, has already pledged to mark up the legislation this year. The office of Senate Majority Leader Harry Reid (D-Nev.) has said Democratic leadership "looks forward to working with" Harkin to set up a floor vote on the bill.
Almeida said the time period immediately after Supreme Court decisions are expected on California's Proposition 8 and the Defense of Marriage Act would make July an excellent opportunity for a floor vote on ENDA, which would ban anti-LGBT employment discrimination.
"After the Supreme Court rules in the Windsor marriage case, many right-wingers are going to denounce marriage equality for same-sex couples, but claim that they don't believe in discrimination against LGBT Americans," Almeida said. "That's the time when we should call some of those bluffs by putting ENDA on the Senate floor and letting all 100 senators go on the record about whether hardworking Americans should get fired just because of who they are or who they love."
One question about the bill was whether ENDA would be changed upon reintroduction. LGBT advocates had previously told the Washington Blade the legislation has been under review prior to reintroduction in the 113th Congress.
Two areas that were said to be under review were the religious exemption as well as the area of disparate impact, which ENDA hadn't previously addressed. However, multiple sources familiar with ENDA said these changes were ultimately not made to the bill.
Jamal Raad, a Merkley spokesperson, said "there will be a few changes to update the language" on ENDA, but said he couldn't provide actual legislative text until reintroduction on Thursday.
Almeida said another change he's seeking for ENDA as it progresses through the legislative process is an update to the bill in the aftermath of the Supreme Court ruling in Gross v. FBL Financial. That 2009 decision raised the bar for the standard of proof in making certain employment discrimination claims.
"If this legal loophole does not get fixed before ENDA becomes law, there will be gay and transgender victims of discrimination with meritorious cases who are denied justice because of the unequal standard that the conservative activists on the Supreme Court created a few years ago," Almeida said. "Gay and transgender plaintiffs deserve to have the same standard of proof applied to their cases as plaintiffs alleging racial or religious discrimination under Title VII of the Civil Rights Act."
Almeida said the fix would be along the lines of the bipartisan legislation introduced by Harkin and Sen. Charles Grassley (R-Iowa) known as the Protecting Older Workers Against Discrimination Act. That bill hasn't yet been reintroduced in the 113th Congress.
"Especially since Chairman Harkin is the author of the bi-partisan legislation to address the Gross case, I'm hoping that he and the committee staff will close this loophole when ENDA goes to mark-up," Almeida said.
As ENDA advances, many eyes will be on the U.S. senators who've recently come out for marriage equality, but haven't yet articulated a position on the legislation.
Those who've come to support marriage equality, but didn't co-sponsor ENDA in the previous Congress are Sens. Jon Tester (D-Mont.), John Rockefeller (D-W.Va.), Max Baucus (D-Mont.), Bill Nelson (D-Fla.), Tim Johnson (D-S.D.) — and most notably Sen. Rob Portman (R-Ohio). Also in question among the U.S. senators who support marriage equality is Sen. Heidi Heitkamp (D-N.D.), who's new to Congress.
Eyes also will be Sen. Lisa Murkowski (R-Alaska), who voted for "Don't Ask, Don't Tell" repeal and recently said she's "evolving" on the issue of marriage equality.
Reid also wasn't a co-sponsor in the previous Congress, but he typically doesn't co-sponsor bills because of his leadership position.
Freshmen senators who were formerly U.S. House members — Sens. Joe Donnelly (D-Ind.), Mazie Hirono (D-Hawaii), Martin Heinrich (D-N.M.) and Chris Murphy (D-Conn.) — were co-sponsors of ENDA in the lower chamber of Congress, so would likely support the bill again in the Senate. Sen. Tim Kaine (D-Va.) has said he supports ENDA and Sen. Angus King (I-Maine) signed an LGBT non-discrimination bill into law as governor of the state in 1998.
Other freshman Democrats — Sens. Mo Cowan (D-Mass.), Brian Schatz (D-Hawaii) and Elizabeth Warren (D-Mass.) — signed a letter in February identifying themselves as ENDA supporters.
NOTE: An earlier version of this article neglected to include Sen. Martin Heinrich as among the freshmen Senate Democrats who supported ENDA as U.S. House members. He also signed the letter identifying himself as an ENDA supporter. Whitney Potter, a Heinrich spokesperson, said the senator intends to support ENDA as a U.S. senator.
Mixed reviews from transgender Republicans on Caitlyn Jenner's run
Remarks on kids in sport a sore point among LGBTQ advocacy groups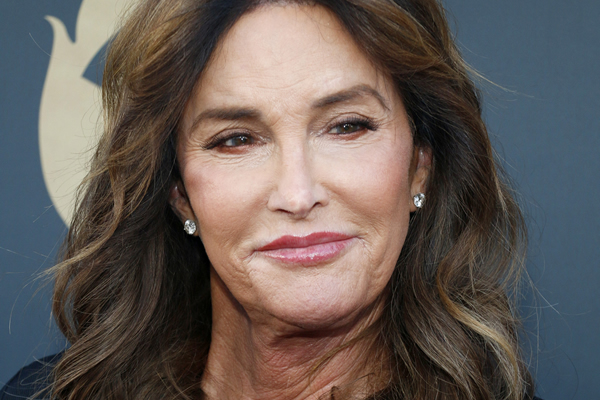 Caitlyn Jenner was quickly repudiated by LGBTQ advocates after she entered California's recall election as a gubernatorial candidate — and her fellow transgender Republicans are mixed over whether or not to back her up.
Transgender Republicans are few in number, but some are in high-profile positions and have been working with their party to change its approach and drop its attacks on transgender people, whether it be in the military, public bathrooms, or school sports.
Jordan Evans, a Charlton, Mass.-based transgender Republican who unsuccessfully last year ran to become a Massachusetts Republican State Committee Woman, told the Washington Blade she had high hopes for Jenner as a fellow transgender candidate, but they were quickly dashed after her campaign launched.
"My feelings changed quickly after Caitlyn made it clear that she was less interested in using this opportunity to present the Republican Party and conservative movements with an accessible and high-profile introduction to the trans community and simply wanted to be a trans woman who espoused the same destructive approaches that we just so happen to be seeing all over the country," Evans said.
Evans said the high hopes she had were based on the transgender advocacy she said Jenner was doing behind the scenes and the potential for two prominent LGBTQ Republicans to run for governor in California. After all, Jenner may soon be joined in the race by Richard Grenell, who was U.S. ambassador to Germany and acting director of national intelligence before becoming the face of LGBTQ outreach for Trump's failed re-election.
But Jenner's approach to the gubernatorial recall in California, Evans said, is "putting trans youth at risk for a campaign that isn't even transformative for Republicans during this volatile time."
"Even her current messaging is superficial and does nothing to help dispel claims that she's unqualified," Evans said. "The only positive thing that I've seen come from this is conservative mainstream media using her correct pronouns, but that is not worth the damage that she's inflicting."
Much of the disappointment over Jenner's campaign is the result of her essentially throwing transgender kids under the bus as part of her campaign at a time when state legislatures are advancing legislation against them, including the bills that would essentially bar transgender girls from participating in school sports.
Jenner, declining to push back on these measures and assert transgender kids have a place in sports, instead essentially endorsed the bills shortly after she announced her candidacy.
"If you're born as a biological boy, you shouldn't be allowed to compete in girls' sports," Jenner told TMZ, which asked her about the hot-button issue during a Sunday morning coffee run.
Jenner dug deeper into MAGA-world at the expense of solidarity with the transgender community. Last week, Jenner retweeted Jenna Ellis, who has a notoriously anti-LGBTQ background and was criticized just last year for refusing to use the personal pronouns of Rachel Levine, who's now assistant secretary of health and the first openly transgender presidential appointee to win Senate confirmation.
Jennifer Williams, a New Jersey-based transgender Republican who unsuccessfully ran for a seat in the New Jersey General Assembly last year, said via email Jenner "did much good for several years by educating millions of people around the world about transgender folks," but won't countenance the candidate's remarks on transgender kids in sports.
"In regard to her current run for California governor, her recent comments regarding transgender youth playing sports are confusing," Williams said. "Just last year, she said that she supported transgender female athletes. Caitlyn should consult with tennis great Billie Jean King, soccer star Megan Rapinoe or WNBA legend Candace Parker on the subject of transgender athletes in women's sports, as they are very well versed on the matter."
At a time when state legislatures are pushing through legislation targeting transgender youth, restricting their access to sports and transition-related care, Jenner's refusal to repudiate those measures has become a focal point for opposition to her candidacy from LGBTQ advocacy groups, who say she's "out of touch" (although none were supporting her even before she made those comments).
The LGBTQ Victory Fund, which supports LGBTQ political candidates and public officials, has signaled it wants nothing to do with Jenner.
Sean Meloy, vice president of political programs for LGBTQ Victory Fund, said Jenner hasn't applied for an endorsement from the Victory Fund "and she shouldn't bother to."
"Her opposition to full trans inclusion – particularly for trans kids in sports – makes her ineligible for the endorsement," Meloy said. "There are many great trans candidates running this cycle who are champions for equality."
To be sure, Jenner used her celebrity status as a former reality TV star and Olympic champion on behalf of transgender lobbyists, urging donations to groups like the National Center for Transgender Equality and going to Capitol Hill to lobby Republicans on transgender issues. Jenner has also given money for transgender kids to attend college, giving transgender advocate Blossom Brown a check for $20,000 on "The Ellen Show" in 2015.
Blaire White, a transgender conservative and YouTube personality, drew on these examples of Jenner helping transgender youth in a video earlier this month and said the two once had dinner together, but wasn't yet ready to make a endorsement.
"I will say that until she lays out all of her policy positions and until she's more on record in long form really talking about what she wants to do for the state of California, I can't say for sure I would vote for her and would not vote for her," White concluded in the video. "What I can say is: I'm interested. And also, being under Gavin Newson's governorship, I would literally vote for a triple-amputee frog over Gavin Newsom, so she already has that going for her."
Jenner's campaign couldn't be reached for comment for this article on the repudiation of her campaign from LGBTQ advocacy groups.
Gina Roberts, who's the first transgender Republican elected to public office in California and a member of the San Diego GOP Central Committee, said she's neutral for the time being as an elected Republican Party leader, but nonetheless had good things to say about Jenner's candidacy.
"I think it's awesome," Roberts said. "It's kind of indicative of how cool the Republican Party in California is because nobody really cares or it makes any difference. I mean, I was the first elected GOP transgender person in California and I think we're ready for No. 2."
Asked whether Jenner's comments about allowing transgender kids in sports was troubling, Roberts said that wasn't the case because she has her own reservations.
"I have pretty much the same opinion because … there's so many nuances in that," Roberts said. "If somebody transitions after they've gone through puberty, there is a big difference, especially in high school. If they transition beforehand, it's not a big deal."
A gun enthusiast and supporter of gun owner's rights, Roberts said she competes in women's events in shooting sports, but there's a difference because she doesn't "really have any advantages all those young, small ladies can pull a lot faster than I do and shoot faster than I do."
Roberts concluded she'll personally make a decision about whom she'll support in the California recall election after Grenell announces whether or not he'll enter the race, but can't say anything until the San Diego GOP Central Committee issues an endorsement.
"He's a good friend of mine, too," Roberts said. "I know both of them. I think they'd both be certainly better than Gavin Newsom, I have to stay neutral until the county party decides who they're going to endorse. I will support somebody or another in the endorsement process, but I can't publicly announce it."
Although LGBTQ groups want nothing to do with her campaign, Jenner's approach has garnered the attention of prominent conservatives, who are taking her seriously as a candidate. One of Jenner's first interviews was on Fox News' Sean Hannity, a Trump ally with considerable sway among his viewers. Hannity was able to find common ground with Jenner, including agreement on seeing California wildfires as a problem with forest management as opposed to climate change.
Kayleigh McEnany, who served as White House press secretary in Trump's final year in the White House and defended in the media his efforts to challenge his 2020 election loss in court, signaled her openness to Jenner's candidacy after the Hannity interview.
"I really enjoyed watching @Caitlyn_Jenner's interview with @seanhannity," McEnany tweeted. "I found Caitlyn to be well-informed, sincere, and laser-focused on undoing the socialist, radical, a-scientific policies of Biden & the left. Very good."
In theory, that support combined with Jenner's visibility might be enough to propel Jenner to victory. In the recall election, California will answer two questions, whether California Gov. Gavin Newsom should be recalled, and if so, which candidate should replace him. The contender with the plurality of votes would win the election, even if that's less than a majority vote, and become the next governor. There isn't a run-off if no candidate fails to obtain a majority.
With Jenner's name recognition as a celebrity, that achievement could be in her reach. After all, Arnold Schwarzenegger won the 2004 recall election in California as a Republican based on his celebrity status, and ended up becoming a popular governor.
But the modest inroads Jenner has made with the acceptance of conservatives and potential to win isn't enough for other transgender Republicans.
Evans, for example, said Jenner's candidacy is not only a disappointment, but threatening the potential candidacies of transgender hopefuls in the future.
"It's difficult to be in electoral politics, and that's even more true when you're a member of a marginalized community," Evans said. "Caitlyn's behavior is making it even more challenging for the trans community to be visible in a field where we desperately need to be seen. She's casting a tall shadow on our ability to have a voice and is giving credibility to lawmakers and local leaders simply unwilling to view us with decency and respect."
Williams said Jenner should avoid talking about transgender issues over the course of her gubernatorial run "and instead focus on the hard, critical policy issues facing California."
"It is a state in crisis and she has to run a very serious campaign and not rely on her celebrity or LGBTQ status to win over voters' hearts and minds — just like all other LGBTQ candidates around the country need to do when they run for public office," Williams said.
Anticipation builds amid delay: Will Biden name LGBTQ ambassadors?
United States has never had lesbian woman, trans person as envoy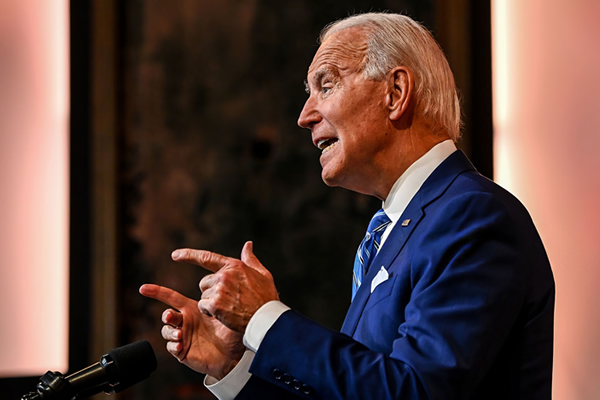 More than 100 days into his presidency, President Biden has yet to name picks for a multitude of ambassadorial positions in a delay unusual for a presidency at this stage, raising questions about whether he'll miss an opportunity to exhibit America's LGBTQ community overseas through the appointment of the first-ever lesbian and transgender person as ambassadors.
Many of these ambassadorial vacancies, which complement the diplomatic corps of the U.S. government to serve as a representation of American diversity overseas, are in key positions. Nearly 90 ambassadorial positions, including sought-after posts in Israel, the United Kingdom, Mexico, Italy and China, remain vacant according to an April article in USA Today.
The delay in ambassadorial appointments appears to come from pressure on Biden to refrain from the traditional practice of naming donors who bundled for his presidential campaign to the prestigious posts as opposed to foreign policy experts. Biden declined during his campaign to commit to refusing to reward donors with ambassadorial appointments, but the issue has taken hold in progressive circles.
On the other hand, many donors and bundlers for Biden's presidential campaign were LGBTQ people, who would reasonably expect an ambassadorial appointment as a reward for helping get Biden to the White House.
White House Press Secretary Jen Psaki, under questioning from the Washington Blade on Tuesday on whether Biden is missing an opportunity to name lesbian and transgender ambassadors in historic firsts, urged patience.
"Given we haven't named many ambassadors quite yet — and we hope to soon; stay tuned — certainly the president looks to ensuring that the people representing him, not just in the United States, but around the world, represent the diversity of the country, and that certainly includes people who are LGBTQ, members of the transgender community," Psaki said.
Asked to clarify her definition of "soon" in this context — whether it means days, weeks, or months — Psaki declined to provide a more definite timeline.
"I think it depends on when the president makes some decisions," Psaki said. "And he'll continue to consider a range of options for a lot of the positions that are out there and still remain vacant."
At the same time, Psaki made a point to commend the work of Foreign Service officers at the State Department with whom Biden has sought to restore trust after years of scorn from former President Trump.
"I will say, having served at the State Department for a couple of years, there are incredible career service employees who are serving in these embassies around the world who are representing the United States and our values." Psaki said. "That continues to be the case, but, of course, we're eager to have ambassadors in place and confirmed to represent the president and the vice president and the United States."
The appointment of members of the LGBTQ community to ambassadorships has a significant place in the movement's history. In 1998, Jim Hormel became the first openly gay person to serve as U.S. ambassador after being named U.S. ambassador to Luxembourg. But the victory came after a struggle when anti-gay senators, including the late Jesse Helms, refused to confirm Hormel explicitly because he's gay. President Clint0n ended up appointing Hormel as an ambassador through a recess appointment, which averted the need for Senate confirmation.
Presidents regardless of party have achieved historic firsts with the appointment of openly gay men as ambassadors. Michael Guest in the George W. Bush administration was confirmed as U.S. ambassador to Romania, making him the first openly gay person to obtain Senate confirmation for an ambassadorship. Former President Obama over the course of two terms appointed a record seven openly gay men as ambassadors, including John Berry as U.S. ambassador to Australia and Daniel Baer as U.S. ambassador to the Organization for Security & Cooperation in Europe.
Richard Grenell, named by President Trump as U.S. ambassador to Germany, currently has the distinction of being the openly gay person with the most prestigious ambassadorial appointment. Consistent with his reputation as a firebrand on social media, Grenell hit Germany hard as ambassador to compel the G-5 country to meet its military spending obligations as a NATO partner. Grenell has something to show for his efforts: The country began to spend closer to 2 percent of its GDP on defense.
And yet for all these appointments, no president has ever named an open lesbian or trans woman for a position as U.S. ambassador, an oversight that stands out after the rapid progress on LGBTQ rights in recent years. At a time when transgender rights are in focus amid anti-trans attacks in state legislatures, the appointment of an openly transgender ambassador would also send a signal of solidarity with the transgender community.
There's no indication Biden won't appoint an LGBTQ person for a position as U.S. ambassador, which could be an easy achievement from him with the LGBTQ community, but the delay raises questions on whether or not they will happen, in addition to keeping the diplomatic corps from being fully staffed and functional.
Moreover, the position of LGBTQ international liaison at the State Department, a position Biden campaigned on filling after Trump let the position remain vacant, remains unfilled. During the Obama years, Randy Berry served in that role and travelled internationally to work with LGBTQ groups overseas and demonstrate U.S. solidarity with them.
It's unclear why the international LGBTQ liaison position continues to remain vacant within the Biden administration. A State Department spokesperson referred the Blade on Wednesday back to the White House on potential LGBTQ ambassadorial appointments or the international LGBTQ liaison role.
To be sure, Biden has made several key LGBTQ appointments in the limited time in his presidency. Among them are Pete Buttigieg as transportation secretary, making him the first-ever openly gay person to win Senate confirmation for a Cabinet-level role, and Rachel Levine as assistant secretary of health, which made her the first openly transgender person to win Senate confirmation for any presidential appointment.
In the past few weeks alone, Biden has signaled he'd name openly lesbian and transgender people to high-ranking civilian positions at the Defense Department. Brenda Sue Fulton, a lesbian activist who fought to repeal "Don't Ask, Don't Tell" and the transgender military ban, got the nod as assistant secretary of defense for manpower and reserve affairs, while Shawn Skelly, a transgender national security expert who served in the Air Force for 20 years as a Naval Flight Officer, obtained the nod to become assistant secretary of defense for readiness. Meanwhile, Gina Ortiz Jones, a lesbian Iraq war veteran who twice ran to represent Texas' 23rd congressional district, was nominated to become Air Force under secretary.
Even the State Department itself has a person from the LGBTQ community serving as its public face. Ned Price, who conducts daily briefings with the media as State Department spokesperson, is the first openly gay person to serve in that prominent position.
The LGBTQ Victory Institute, which at the start of the Biden administration had signaled the appointment of a lesbian, transgender person and LGBTQ person of color as U.S. ambassadors were among its goals, expressed confidence Biden would name these appointments in due time.
"President Biden will roll out his picks for ambassadorships over the next few months and it presents an incredible opportunity to choose diverse and groundbreaking LGBTQ nominees," said Ruben Gonzales, executive director of the LGBTQ Victory Institute. "As President Biden has already made history with the number of LGBTQ women and transgender people he has nominated for Senate-confirmed positions, we predict this commitment to LGBTQ diversity will continue when ambassadors are nominated. The impact of our first LGBTQ women ambassadors, first LGBTQ ambassadors of color and first trans ambassadors would be enormous – an impact not lost on the Biden administration."
White House: Biden to use bully pulpit to back transgender youth
Biden made commitment to transgender youth in speech to Congress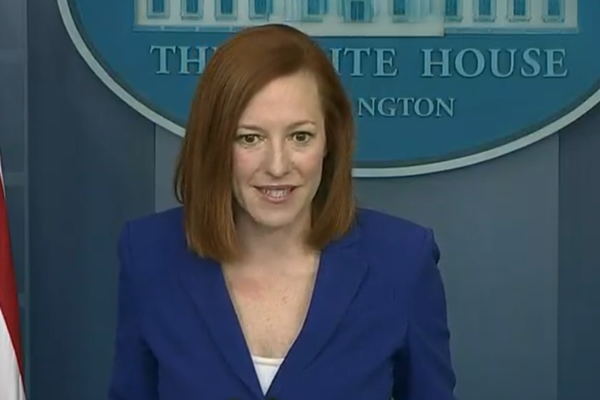 White House Press Secretary Jen Psaki said Tuesday President Biden will fulfill the pledge he made in his speech to Congress to have the backs of transgender youth by using the bully pulpit, deferring to the U.S. Justice Department on potential legal action against attacks from state legislatures.
Psaki made the remarks under questioning from the Washington Blade in the aftermath of Biden's speech last week before a joint session to Congress, when he called on lawmakers to pass the Equality Act and told transgender youth he'd have their back amid a flurry of anti-transgender in state legislatures.
"Well, certainly the president has put in place – has signed executive orders, he's also used the power of the bully pulpit and his presidency to convey that transgender rights are human rights, and that is the view and belief of his administration and how he expects policies to be implemented," Psaki said.
Many of the state measures are aimed at restricting transgender youth's access to school sports by prohibiting biological boys from playing in girls' events, essentially transgender girls from participation. Other measures prohibit transition-related health care. Tennessee Gov. Bill Lee on Tuesday signed legislation requiring parental notification for LGBTQ-inclusive school curricula.
Psaki specifically addressed measures that would prohibit transgender youth from playing sports in her remarks on how Biden would follow-up on his pledge.
"That includes ensuring that transgender youth have the opportunity to play sports and to be treated equally in states across the country, so he will look to members of his administration to implement what his view and what his value is as president," Psaki said.
Asked in a follow-up if she would rule out legal action against states as part of that effort, Psaki deferred entirely to the Justice Department.
"I will leave that to the Department of Justice," Psaki said.
The Justice Department for weeks hasn't respond to multiple requests to comment on whether it will tale legal action against the measures against transgender youth, which critics say amount to unlawful sex discrimination under the law.