Schumer receives 6,500 names calling for gay-inclusive reform
N.Y. senator is lone committee Dem to withhold support for inclusive bill
The office of Sen. Chuck Schumer (D-N.Y.) received on Thursday via hand delivery 6,500 petition signatures from LGBT rights supporters urging him to include bi-national gay couples as part of comprehensive immigration reform.
The signatures — collected over the course of one day — were the result of the efforts from the LGBT grassroots advocacy group GetEQUAL in coordination with the pro-immigrant organizations Presente.org, DRM Action and Uniting We Dream.
According to the LGBT group Immigration Equality, Schumer is the only one of the 10 Democrats on the Senate Judiciary Committee who hasn't committed to supporting amendments that would include bi-national couples as part of immigration reform. Given Republican opposition, Schumer's vote will be necessary for a majority vote in committee to amend the larger bill.
Felipe Sousa-Rodriguez, co-director of GetEQUAL, personally handed the names to Schumer's staff on Thursday as part of a group of about a half-dozen activists.
"It's interesting because he's making a political mistake," Sousa-Rodriguez told the Blade. "The whole reason why this is even happening is because of Latinos, and Latinos hold the key to the White House. But 64 percent of voters support the inclusion of same-sex couples in immigration reform and 59 percent of Latino voters support same-sex marriage. Latinos have turned a page, the country has turned a page, but D.C. keeps being stuck in the '90s."
A Brazilian native who's married to a U.S. citizen, Sousa-Rodriguez is an undocumented immigrant who came to the United States at a young age and would be able to gain citizenship through a marriage-based green card application if the immigration reform included the provision for bi-national couples.
Cesar Vargas, executive political director of DRM Action Coalition, represented pro-immigrant groups who want to see the inclusion of bi-national same-sex couples as part of a reform bill pending before the Senate.
"During 2012, we worked during the campaign season to ensure that the Latino community was heard and to ensure that Democrats and positive-minded Republicans were on board [with immigration reform]," Vargas said. "But … we fought for immigration reform for all families, not to exclude anyone else. So, that's one of the things that we want to send to Sen. Schumer that New York voters and Latinos from New York are demanding immigration reform for all families and not just for a few."
The staffer who received the signatures on behalf of Schumer was Veronica Duron, who embraced Sousa-Rodriguez when he came into the office because the two knew each other before she started work with the senator.
Duron noted that Schumer is a co-sponsor of the Uniting American Families Act as a standalone bill, but couldn't say the senator could commit to a vote to include the measure as part of immigration reform at this time.
"I don't know; that's the question we've been asking," Duron said. "In every scenario, how we can possibly have UAFA in the bill and still get it to pass on the floor? And so, we're trying to come up with best scenario possible to get it in the bill and still get it to come to the floor and get 60 votes."
The Senate Judiciary Committee will on Monday begin considering family unification issues relevant to immigration reform, which would include two amendments filed by Sen. Patrick Leahy (D-Vt.) for bi-national gay couples. Consideration of family unification issues is likely to continue for the period of that week.
One of the amendments mirrors UAFA, which is for "permanent partners" and the other would be limited to married bi-national same-sex couples. Both measures, according to legal experts, would be inoperable in the event that the U.S. Supreme Court strikes down the Defense of Marriage Act.
Meanwhile, Senate Republicans continue to express opposition to the idea of including bi-national same-sex couples as part of immigration reform. On Tuesday, Sen. Lindsey Graham (R-S.C.), a member of the committee and the "Gang of Eight" that produced the bill, tweeted, "If the Judiciary Committee tries to redefine marriage in the immigration bill they will lose me and many others."
His comments are along the lines of what Sens. Marco Rubio (R-Fla.), John McCain (R-Ariz.) and Jeff Flake (R-Ariz.) have said in opposition to the idea of including gay couples in the bill. Additionally, Sen. Orrin Hatch (R-Utah) made comments to the Washington Blade urging Leahy not to include the pro-gay amendments.
Nonetheless, Sousa-Rodriguez said his organization is focusing its attention on Schumer because his vote is necessary for unanimous support among the Democrats on the committee.
"Sen. Schumer is the only Democrat that hasn't committed to the inclusion of UAFA into the bill in the committee," Sousa-Rodriguez said. "All of the other Democrats on the committee already agree that they will vote for UAFA and he hasn't yet, so that's why we're doing this right."
Asked whether an immigration bill without these LGBT provisions is worth supporting, Sousa-Rodriguez said it would still protect LGBT people — noting that among the 11 million undocumented immigrants are an estimated 270,000 LGBT people — but maintained the package could be better.
"UAFA is key piece of legislation that we want to include in order to protect our families as well," he said.
Biden on freeing Brittney Griner: 'I'm hopeful. We're working very hard.'
U.S. puts deal on table as Griner sentenced to nine years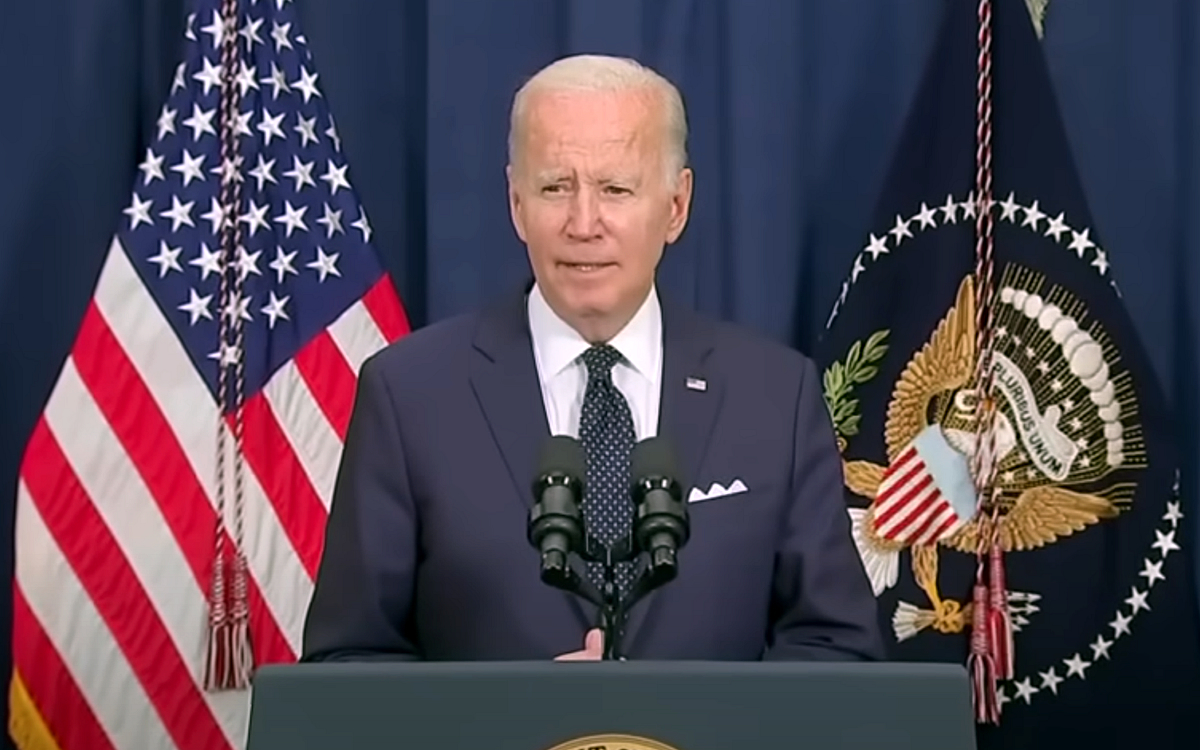 President Biden made brief comments on Friday expressing optimism about securing the release of Brittney Griner the day a Russian judge sentenced the lesbian basketball player to nine years in a penal colony.
"I'm hopeful. We're working very hard," Biden said in response to a shouted question from a reporter following a bill signing at the White House.
Griner has been detained in Russia since February on charges of entering the country with vape cartridges containing cannabis oil and was later arrested on drug charges. The Biden administration has proposed a prisoner swap with Russia for the release of Griner in exchange for a Russian arms dealer in U.S. custody.
White House Press Secretary Karine Jean-Pierre said Friday the optimism Biden expressed was based on general feelings as opposed to a new development in negotiations.
"He's the president, he has to feel hopeful," Jean-Pierre said. "This is something that is important to him. I don't think — if he had said something else — it would have not, you want to be sure you zero in, he's focused on the task that is at hand. His team is working on this, his national security team, you've heard from Secretary Blinken, you've heard from us. This is something — again, has been top of mind, bringing U.S. nationals home who are being wrongfully detained, who are being held hostage has been a priority of his. There's no other place but to be hopeful and to do the work that we need to do to get this done."
Asked if there was any specific development, Jean-Pierre replied, "No. I wouldn't read into it. I think as president, he's doing what presidents do, giving hope."
House Dems seek IRS review of anti-LGBTQ organization's tax status
Family Research Council designated 'association of churches'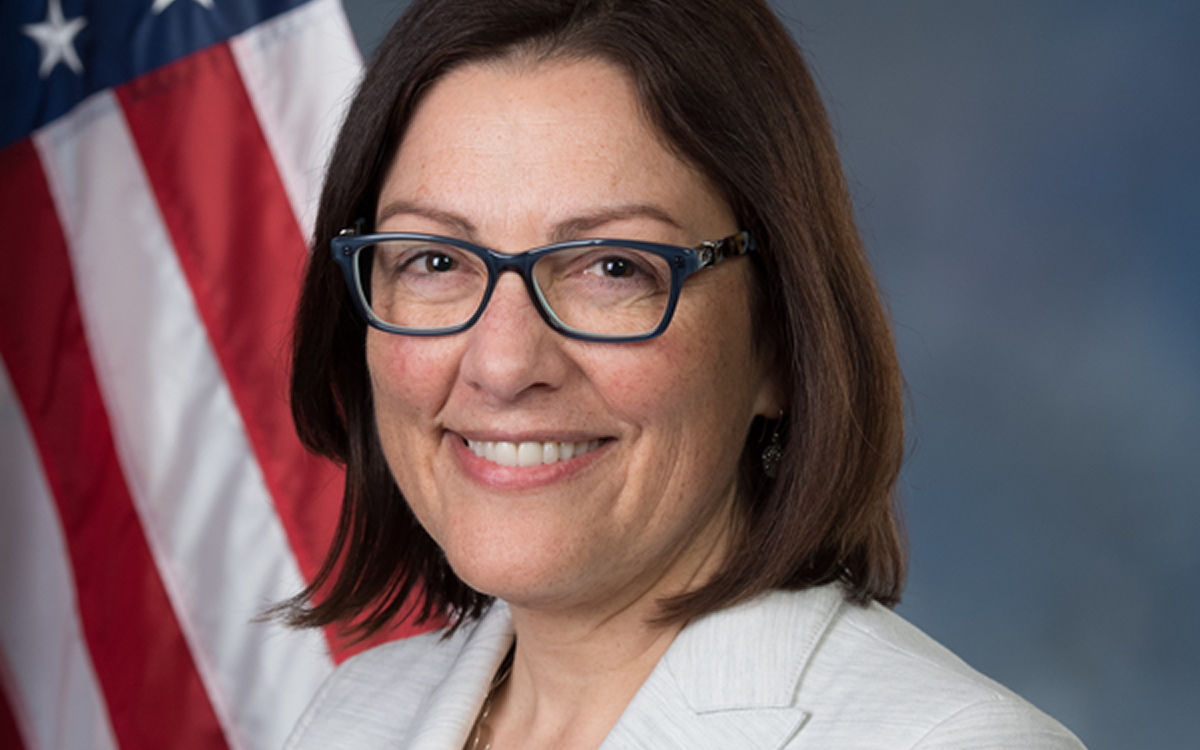 A group of House Democrats, in the wake of a report finding the Family Research Council has been granted a special tax status as an "association of churches," is calling on the Internal Revenue Service to investigate the prominent anti-LGBTQ organization's designation under the tax code.
The 38 House Democrats — led by Reps. Suzan DelBene (D-Wash.) and Jared Huffman (D-Calif.) — articulate the call in an Aug. 1 letter to the IRS, arguing the Family Research Council is "primarily an advocacy organization and not a church."
"We understand the importance of religious institutions to their congregants and believe that religious freedom is a cherished American value and constitutional right," the letter says. "We also believe that our tax code must be applied fairly and judiciously. Tax-exempt organizations should not be exploiting tax laws applicable to churches to avoid public accountability and the IRS's examination of their activities."
The impetus for the letter was a July report in ProPublica revealing the Family Research Council — which pushes for legislation against gender reassignment surgery for youth, filed friend-of-the-court briefs in favor of overturning of Roe v. Wade, and pushed for exemptions for individuals refusing to provide services for LGBTQ people over religious objections — is considered an "association of churches" with Tony Perkins, president of the anti-LGBTQ group, as its religious leader.
According to ProPublica, the Family Research Council is among a number of social conservative groups in recent years that have sought and been granted tax status as churches, which shields them from financial scrutiny. As a result, Family Research Council won't be required to issue an IRS 990 detailing its finances and salaries of key staff members, nor can the IRS initiate an audit of the organization without approval from a high-ranking Treasury Department official, ProPublica reports.
The letter from House Democrats seeks from the IRS: 1) An expeditious review of the status of the Family Research Council; 2) Investigation on whether other political advocacy organizations have obtained church status, but do not satisfy the IRS requirements for churches; 3) Improvement of the review process for organizations seeking church status to ensure that organizations that aren't churches can't abuse the tax code; and 4) a determination on whether existing guidance is sufficient to prevent abuse and whether more congressional actions are necessary.
The Washington Blade has placed a call with the Family Research Council and the Internal Revenue Service seeking comment on the letter and calls to review the organization's tax status.
Senate holds off on marriage bill, may vote in September
Sen. Baldwin says 10 GOPers could support measure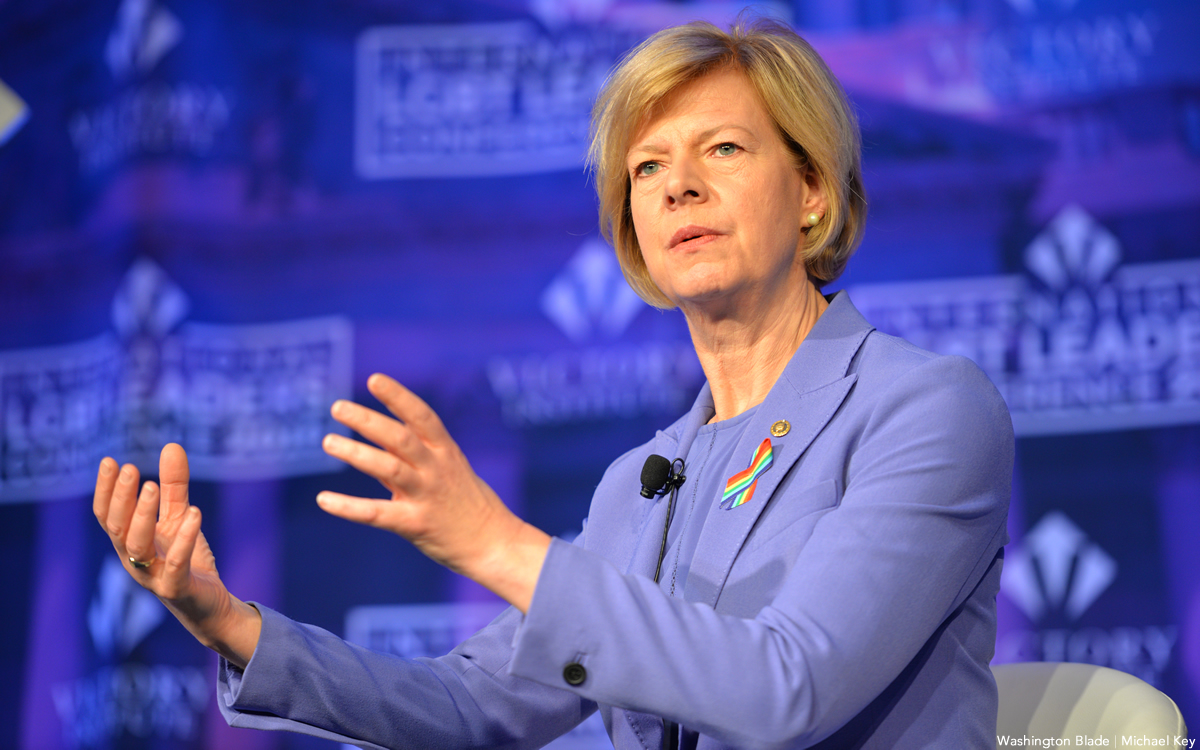 A vote in the U.S. Senate on legislation to codify same-sex marriage, following a surprise bipartisan approval in the U.S. House, now appears on track for consideration in September after lawmakers return from summer recess.
Questions emerged on when the Senate would take up the Respect for Marriage Act, which was advanced amid fears the U.S. Supreme Court would act to rescind same-sex marriage next after the decision overturning Roe v. Wade, after the House voted 267-157 in favor of the bill. Among the "yes" votes were 47 Republicans, a full one-fourth of the caucus, which triggered momentum for a Senate vote on the legislation.
Sen. Tammy Baldwin (D-Wis.), a lesbian, has been credited with taking the lead on the legislation. She said over the weekend on PBS Wisconsin the vote would likely be put off until September when lawmakers return from recess, and anticipated 10 Republicans may vote to join Democrats in ending a filibuster to advance the measure.
"There are five Republicans who have publicly stated that they will support the Respect for Marriage Act, and I have spoken with an additional — well, additional many, but five additional members have indicated they are leaning in support, but I think because of how crowded the calendar is for next week, which is our last week before the August recess, and in light of the fact that we can't have any absences, we need everybody there, and we have a few members with COVID, this is probably going to be a vote that occurs, what I would hope would be early September," Baldwin said.
Senate Majority Leader Charles Schumer (D-N.Y.) has expressed interest in bringing the legislation to the Senate floor, but an effort to push for a vote in the Senate last week was dropped as two senators — Lisa Murkowski (R-Alaska) and Joe Manchin (D-W.Va.) — were out with COVID and another, Sen. Patrick Leahy (D-Vt.), was recovering from a broken hip after a fall. Much of the oxygen in Congress is also now absorbed by the spending deal Schumer reached with Manchin, which provides for nearly $370 billion in climate investments.
David Stacy, government affairs director for the Human Rights Campaign, echoed in a statement to the Washington Blade the optimism about the bill and expectation the vote would be held in September.
"Given the exceptionally strong, bipartisan House vote and extensive conversations with and among senators from both parties, we agree with Sen. Baldwin's public statements that there is a realistic, viable path to secure the 60 votes needed in the U.S. Senate to ensure passage this year, likely after the August recess," Stacy said. "The U.S. Senate should have a vote on the legislation at the earliest opportunity."