Gay donor cuts off Dems over immigration bill
Lewis, Bastian split on donation decisions after gay exclusion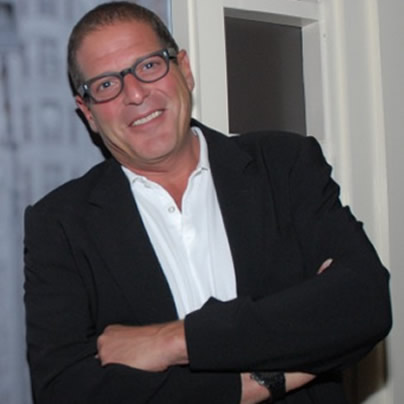 Prominent gay Democratic Party donor Jonathan Lewis is pledging to cut off funds to the party over his disappointment that bi-national same-sex couples were excluded from the immigration reform bill.
In a statement provided to the Washington Blade on Tuesday, the Miami-based philanthropist said he's turning off the tap for Democrats and urging others to do the same over the immigration issue and President Obama's reluctance to issue an executive order barring LGBT workplace discrimination.
"During the immigration reform debate Senate Democrats had the opportunity to reverse some of the harm caused by DOMA and they buckled under pressure, essentially taking LGBT families for granted," Lewis said. "With the president failing to deliver on his promised federal contractor executive order and with Senate Democrats caving to Republican threats, now is the time to stop investing in Democratic cowardice and stand proud by withholding donations until we see our friends' actions and deeds align with their rhetoric — I will be withholding my donation and asking all of my friends and family members to do the same until such time."
Last week, Senate Judiciary Committee Chair Patrick Leahy (D-Vt.) withheld from the committee amendments that would allow gay Americans to sponsor their foreign partners for residency along the lines of the Uniting American Families Act after Democrats on the committee — Sens. Chuck Schumer (D-N.Y.), Richard Durbin (D-Ill.), Dianne Feinstein (D-Calif.) and Al Franken (D-Minn.) — said they couldn't vote for the measures out of fear of losing Republican support for the larger bill.
Lewis, who provided money to fund LGBT groups such as Freedom to Work and GetEQUAL, provided the maximum amount of $30,800 to the Democratic National Committee and the maximum amount of $2,500 to President Obama's re-election campaign in the last election cycle. His fortune comes from his family, founders of Progressive Insurance.
Neither the White House nor the DNC responded to a request for comment on Lewis' statement.
Lewis' statement to the Blade builds off an op-ed piece he published on the same day in The Huffington Post, titled "No More Excuses: Mr. President," in which he calls on Obama to issue the executive order barring federal contractors from engaging in LGBT workplace discrimination as a way to make amends for the absence of UAFA in immigration reform.
The op-ed and the statement to the Blade come on the eve of the annual LGBT DNC gala held in New York City. This year, first lady Michelle Obama and gay NBA player Jason Collins are set to headline the event while "Love Song" singer Sara Bareilles will perform as the musical guest. It remains to be seen whether Lewis' statements will have any impact on the funds that the DNC raises at the event.
But the anger at Senate Democrats isn't universal among LGBT donors. Bruce Bastian, a gay Utah-based philanthropist known for his support of the Human Rights Campaign, told the Blade via email he blames Republicans for the exclusion of UAFA from immigration reform and said his donations to Democrats will continue to flow.
"Like most if not all LGBT Americans, I am very disappointed that Republicans continue to define our relationships as 'less' than straight couples and have derailed the Uniting American Families amendment," Bastian said. "But this is not the time to pull back in support of any kind. We are moving in the right direction. Those who do not want us to have full equality will continue to try to stop our momentum. I will continue to fight them with my time, effort and money."
Still, one LGBT advocacy group that worked to include UAFA is saying Lewis' sentiment is shared by others who've supported the Democratic Party.
Steve Ralls, a spokesperson for Immigration Equality, said he's heard from Democratic donors that they're "rethinking the political contributions and priorities" following the exclusion of the amendment for gay couples from immigration reform, although he wasn't immediately able to provide names.
"I can assure you that in private conversations, significant Democratic donors have had with our executive director and with other people working on this said they were very disappointed in what happened last week, and they're looking at where they invest their donations moving forward," Ralls said.
Ralls further pointed to the comments on Schumer's Facebook page expressing anger over his refusal to back UAFA as part of immigration reform — along with warnings not to attend New York City Pride — as evidence this anger is felt not just by donors, but the LGBT community at large.
"There is palpable anger among the LGBT community in social media, in conversations that we've had with supporters," Ralls said. "I do think there will be a political price for senators to pay."
Kamala Harris hosts Pride month reception
Upwards of 200 people attended Naval Observatory event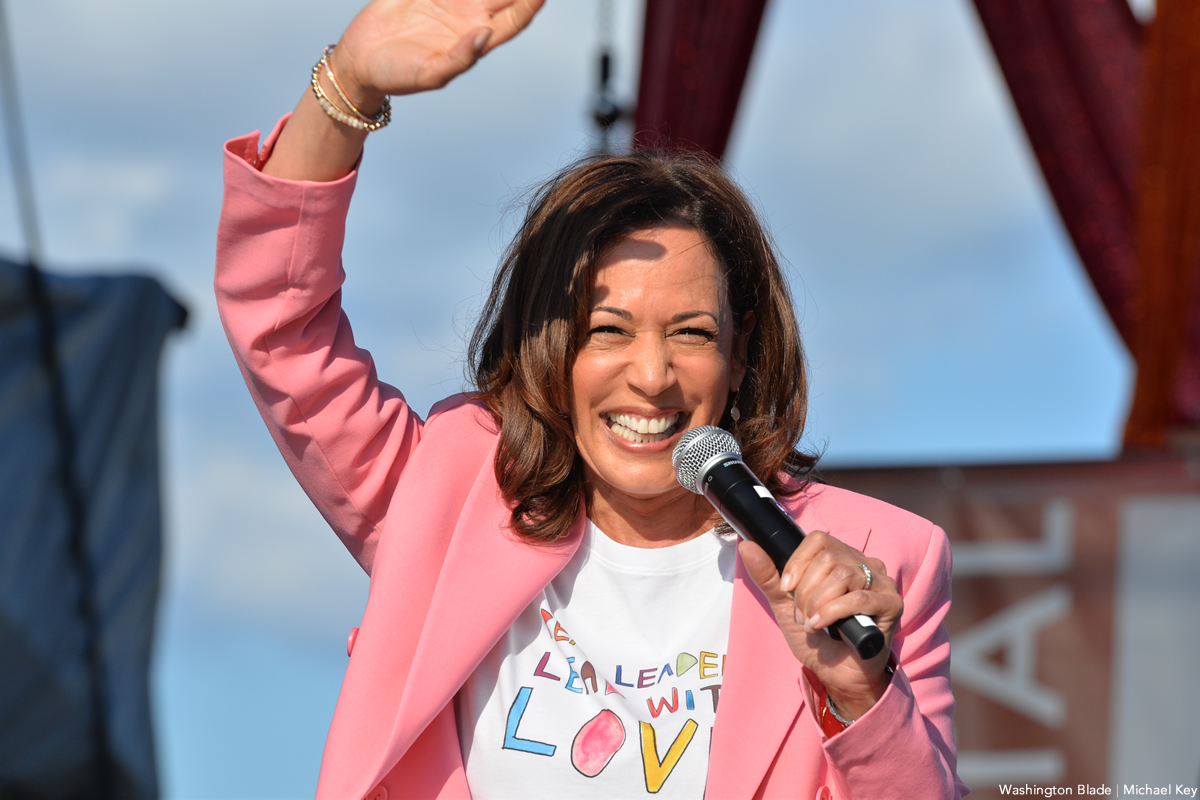 Vice President Kamala Harris helped bring Pride Month to a close Tuesday at her residence with a celebration for high-profile members of the LGBTQ community, recognizing successes achieved but also urging continued movement.
"When we celebrate Pride, it's because we understand not only the strength of what we have accomplished, and the fight for equality, but we [also] understand the fragility of these gains, and so we know what we must do to be vigilant and maintain [those rights]," Harris said.
The Advocate reported in coverage of the event the Pride celebration was the first ever to take place at the vice president's residence, but that's incorrect.
President Biden as vice president hosted a Pride event with LGBTQ leaders in 2014. Harris also said during the event her understanding was it was a first for a sitting vice president.
An estimated 200 attendees were present for the event at the Naval Observatory in D.C., which serves as the vice president's official residence. Guests at the party mingled by the pool and partook of drinks served on a spinning wheel placed just outside.
High-profile officials from the Biden administration who were present included Transportation Secretary Pete Buttigieg and Interior Secretary Deb Haaland. Neither delivered remarks. Also at the event was "RuPaul's Drag Race" star Shangela, who addressed the crowd.
Kris Perry and Sandy Stier, who were among in plaintiffs in the litigation against California's Proposition 8, were also present at the event. Harris married the couple in 2013 as soon as the U.S. Supreme Court issued a ruling restoring marriage equality to the state.
Perry and Stier spoke before the crowd and urged them to continue to stand strong in the aftermath of the Supreme Court's recent decision overturning Roe v. Wade.
White House: 'We have made clear' Brittney Griner is being 'unjustly detained'
Biden officials spoke to athlete's wife 'in the last few days'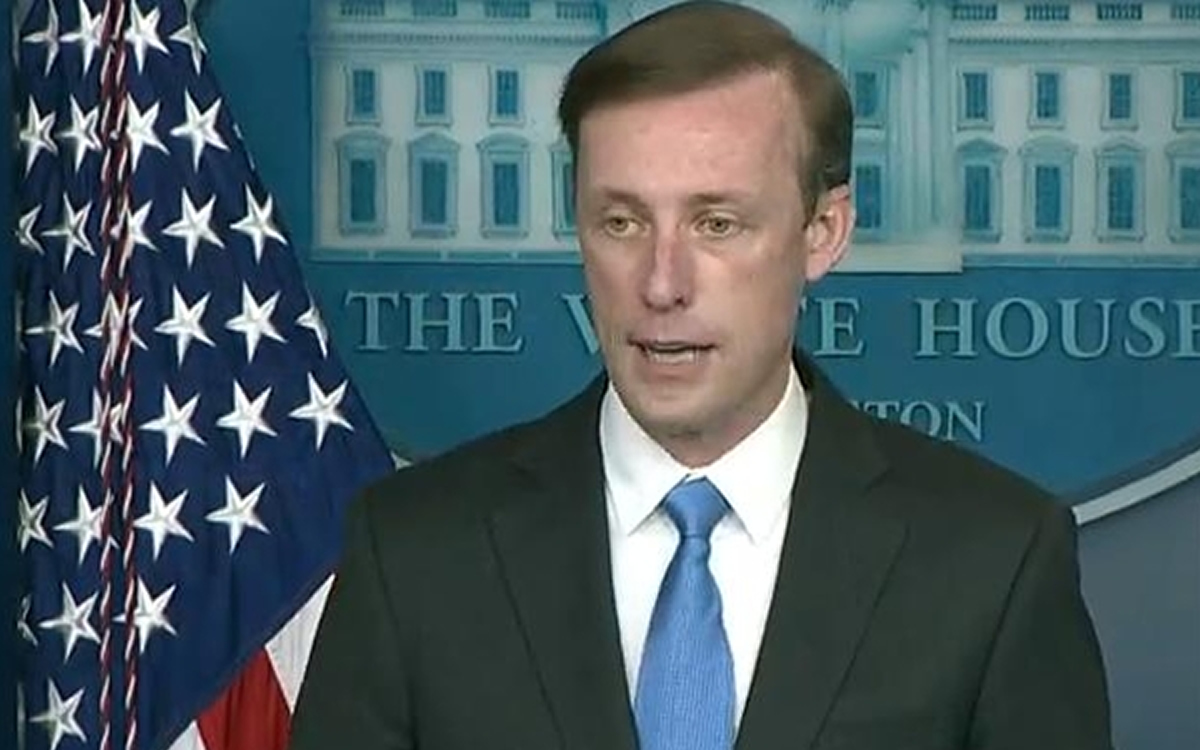 White House National Security Adviser Jake Sullivan said Tuesday he has spoken in the last few days with the wife of Brittney Griner as part of a larger effort within the Biden administration to secure the release of the lesbian basketball player in Russia whom supporters say is being unlawfully detained.
Sullivan made the comments speaking with reporters aboard Air Force One during President Biden's trip to Europe in response to a question about efforts within the Biden administration to bring Griner home ahead of her expected trial in Russia.
"So first, Brittney Griner is wrongfully detained, unjustly detained, and we have made that clear as an official determination of the U.S. government," Sullivan said. "Second, the Russian government should release her and allow her to be returned and reunited with her family and come home safe and sound."
Sullivan added he — as well as Secretary of State Antony Blinken — have spoken with Griner's wife Cherelle, to "convey our very deep sympathy, to convey that, you know, we just can't even begin to imagine what the family must be going through, what Brittney — what Brittney must be going through."
Griner, a professional basketball player for the Phoenix Mercury within the Women's National Basketball Association, was detained in February by Russian Customs on allegations that cartridges of hashish oil were found in her luggage. Griner had gone to Russia to play with the Russian Premier League during the WNBA off-season.
Sullivan said the U.S. government "is actively engaged in trying to resolve this case and get Brittney home," but added he's constrained in what he could say because of confidentiality about the sensitive issue.
"But I will tell you it has the fullest attention of the president and every senior member of his national security and diplomatic team," Sullivan said. "And we are actively working to find a resolution to this case, and will continue to do so without rest until we get Brittney safely home."
The Biden administration, Sullivan added, is additionally working to return all unjustly detained Americans and hostages being held overseas," including detainees in Iran, Afghanistan, Russia, Venezuela, and China.
The Washington Blade has placed a request with the State Department for a readout on Blinken's role in the Biden administration's talks with Griner.
Pelosi hints at legislation to codify same-sex marriage rights
House Dems lay out plans following end to Roe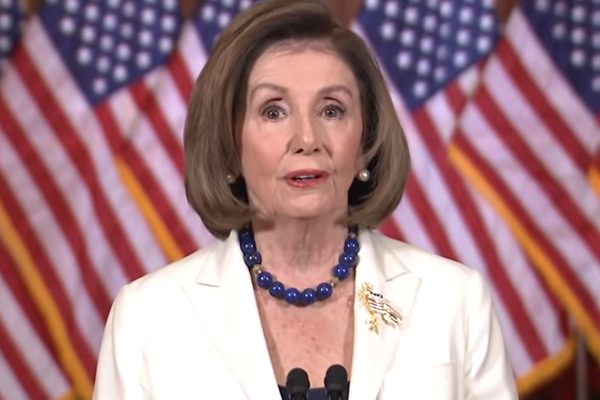 House Speaker Nancy Pelosi hinted at the possibility of legislation to codify the right of same-sex couples to marry, which many fear is in danger after the U.S. Supreme Court's decision overturning Roe v. Wade, as part of an effort to secure "freedoms which Americans currently enjoy."
Pelosi suggested such legislation could be in the works in a "Dear Colleague" letter on Monday to fellow members of the House Democratic caucus addressing plans for congressional action after the ruling last week in Dobbs v. Women's Health Organization, which eliminated the right for women to access an abortion.
The concurrence of U.S. Associate Justice Clarence Thomas is a core component of the letter from Pelosi, who expressed consternation about his rejection of finding unenumerated rights under the 14th Amendment of the U.S. Constitution.
"It is still appalling to me that the Chief Justice of the Supreme Court would agree that a Constitutional right does not exist if it was not spelled out explicitly and in public when the 14th Amendment was ratified over 150 years ago," Pelosi said. "While this extremist Supreme Court works to punish and control the American people, Democrats must continue our fight to expand freedom in America. Doing so is foundational to our oath of office and our fidelity to the Constitution."
Thomas said in his concurring opinion he welcomes vehicles that would allow the court to revisit other major decisions, such as the Griswold decision guaranteeing the right to contraceptives; the Lawrence decision decriminalizing sodomy for same-sex couples and others; and the Obergefell decision legalizing same-sex marriage nationwide.
Although Pelosi doesn't explicitly say she'll introduce legislation on same-sex marriage, she brought up "access to contraception and in-vitro fertilization to marriage equality," then added, "Legislation is being introduced to further codify freedoms which Americans currently enjoy. More information to follow."
"It is clear from how Donald Trump and Mitch McConnell stacked the Supreme Court that elections have ramifications," Pelosi said. "It is essential that we protect and expand our pro-choice Majorities in the House and Senate in November so that we can eliminate the filibuster so that we can restore women's fundamental rights – and freedom for every American."
Any legislation seeking to codify marriage equality would have to get around marriage being an issue administered by the states under the guidelines of the U.S. Constitution. In the past, Rep. Jerrold Nadler (D-N.Y.) has introduced the Respect for Marriage Act, which would have required the federal government to recognize same-sex marriage and states to recognize same-sex marriage performed elsewhere.
Pelosi's office didn't respond to a request for comment on the possibility of marriage legislation or the timeline for U.S. House approval of such a measure. Nadler's office also didn't immediately respond to a request for comment.