USAID-supported gay training to take place in Colombia
Bogotá gathering is LGBT Global Development Partnership's first
The first training as part of a USAID-backed public-private partnership designed to promote LGBT rights around the world will take place in the Colombian capital from May 30-June 2.
Advocates from across Colombia are expected to attend the Bogotá training that is designed to teach participants how to become involved in the country's political process. The Gay and Lesbian Victory Institute and the Astraea Lesbian Foundation for Justice will conduct the four-day seminar with Colombia Diversa, a nationwide LGBT advocacy group, as part of the LGBT Global Development Partnership that will contribute $11 million over the next four years to activist groups in neighboring Ecuador and other developing countries.
Colombia Diversa Executive Director Marcela Sánchez on Thursday will also moderate a panel on the role out public officials play in the advancement of LGBT rights in Colombia and the United States. Bogotá City Council member Angélica Lozano; Tatiana Piñeros, a transgender woman whom Bogotá Mayor Gustavo Petro appointed last year to run the Colombian capital's social welfare agency; Gay and Lesbian Victory Institute President Chuck Wolfe and Francisco Herrero, director of the Democratic National Institute, a group that encourages underrepresented groups to become involved in the South American country's political process, are scheduled to take part.
"I hope there will be an opportunity to have a conversation about opportunities for LGBT people to be involved in their government," Wolfe told the Washington Blade before he traveled to Bogotá.
The training will take place less than a week after Vice President Biden met with Colombian President Juan Manuel Santos in Bogotá during a six-day trip that also brought him to Trinidad and Tobago and Brazil.
Biden's office did not return the Blade's request for comment on whether the vice president discussed LGBT-specific issues with Santos. A senior administration official who briefed reporters before the trip said the Obama administration's objective "is to work with our partners across the hemisphere to promote a hemisphere that's middle class, secure and democratic."
"They each have a government that share our democratic values, that are focused on delivering for their citizens and on working as partners to advance common interests across the region and around the world," the official said.
Marriage debate provides training backdrop
The Colombian Senate in April struck down a bill that would have extended marriage rights to same-sex couples.
The same chamber in 2007 defeated a measure that would have allowed gays and lesbians to enter into civil unions; but the country's Constitutional Court in three separate rulings later that year and in 2008 extended property, social security and other rights to same-sex couples. The tribunal in 2009 ruled gays and lesbians who live together must receive the same rights that unmarried heterosexual couples receive under Colombian law.
The Constitutional Court in 2011 ruled the country's Congress must pass legislation within two years that extends the same benefits heterosexuals receive through marriage to same-sex couples. They can legally register their relationships on June 20 if lawmakers fail to act on this judicial mandate.
Lawmakers in the South American country in 2011 also passed a new anti-discrimination law that includes sexual orientation.
Colombia was also among the countries that helped secure passage of the United Nations' first-ever resolution in support of LGBT rights earlier in the same year.
Anti-LGBT violence remains pervasive
Colombia Diversa estimates 58 of the reported 280 LGBT Colombians who were murdered between 2010-2011 were killed because of their sexual orientation or gender identity and expression. A report from the Latin American and Caribbean Network of Transgender Women (REDLACTRANS) notes 61 trans women in Colombia have been reported killed between 2005-2011.
Federico Ruíz Mora of the Santamaría Fundación, a group based in Cali that advocates on behalf of trans women, told the Blade last month while he and other Colombian LGBT rights activists and officials visited the United States that local police often exacerbate the problem.
USAID in 2009 began to work with the Colombian National Police on how to more effectively engage the country's LGBT advocacy organizations. Law enforcement personnel from Colombia, Sweden and the United Kingdom took part in a 2010 seminar the agency and the Swedish Embassy co-sponsored on how police can better interact with LGBT Colombians.
Colombia Diversa and the Santamaría Fundación has also received USAID grants and other support to expand their efforts to document anti-LGBT violence and work with authorities to better prosecute the perpetrators.
Dan Baer, deputy assistant secretary of the Bureau of Democracy, Human Rights and Labor at the U.S. State Department, acknowledged to the Blade during an interview on Tuesday that trans Colombians in particular face "very serious violence." He added the Colombian government's protection of freedom of association that allows LGBT advocacy groups and other non-governmental organizations to operate freely allows it to adequately respond to the problem.
"That makes a huge difference because you have the facts out in the open," Baer said. "The challenge is just implementing policies that deliver full protections."
While applauding the Colombian government's efforts to address anti-LGBT violence, he conceded "there are more steps that they could take."
"That's a conversation that's happening principally between domestic NGOs and the government," Baer said. "There are very committed people I've met with in the Colombian government for whom this is a priority issue."
Santos' spokesperson Pedro Ignacio Camacho Ramírez told the Blade in an e-mail on Tuesday his country remains committed to protecting the rights of LGBT people.
"Colombia is a nation founded upon the inherent dignity of every human being," he said. "In this sense, we understand that it is a priority for the country to move forward with the construction of politics and spaces that contribute to the development of the right to equality without discrimination in support of groups like the LGBTI community with special constitutional protection."
Editor's note: Blade reporter Michael K. Lavers will speak to training participants in Bogotá on Saturday.
Pan Africa ILGA urges authorities to investigate anti-LGBTQ, anti-intersex murders
Sheila Lumumba's death in Kenya in April among cases cited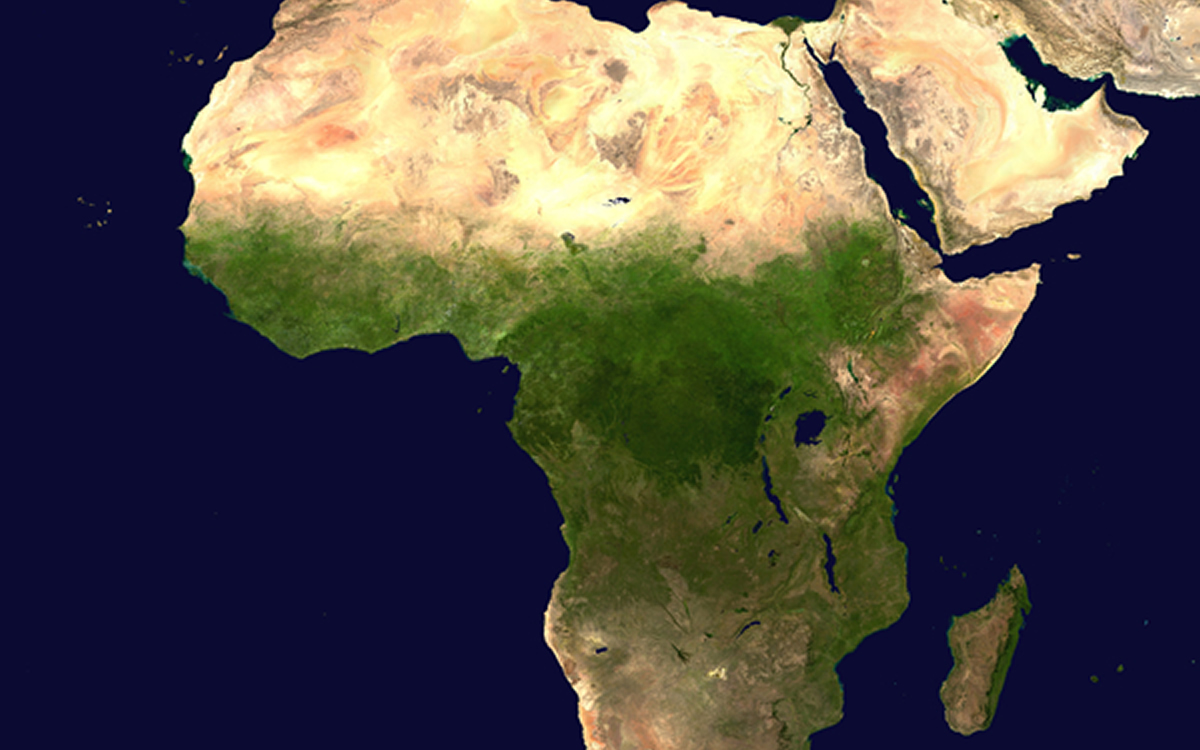 Pan Africa ILGA once again urged authorities across the continent to investigate the murders of LGBTQ and intersex people and to work to reduce violence based on sexual orientation and gender identity.
The organization — which comprises 268 groups that work for LGBTQ and intersex rights across Africa — in a report it issued in July noted a number of high profile murders that have taken place this year. They include Sheila Lumumba, a 25-year-old Kenyan woman who was murdered in April, Pinky Shongwe, a 32-year-old South African who was stabbed to death in March, and Obisike Donald Ibe, a 31-year-old doctor in Nigeria who was slain in January.
Lumumba, a lesbian who was reportedly targeted because of her sexual orientation, was raped before her murder. A South African court in April sentenced two men to life in prison for raping a 19-year-old lesbian woman in 2020
"LGBTIQ+ persons deserve to thrive without fear of being persecuted," said Pan Africa ILGA Executive Director Nate Brown. "The recent murder of Sheila in Kenya reflects the realities of the LGBTIQ+ community in Africa. It bears mentioning that unfortunately, these are not isolated incidents. They are part of a pattern of attacks, violence and murders against LGBTIQ+ persons across the continent."
Pan Africa ILGA board co-chairs Star Rugori and Barbra Wangere at the same time said the organization is in the process of developing a crisis reporting center that will document human rights violations against LGBTQ and intersex people in Africa and advocate for increased protections and respect for them.
"The inhumane violations and slaughter of LGBTIQ+ persons should prompt thorough investigations, aimed at prosecuting those responsible," said Rugori and Wangere in a joint statement. "Government needs to protect activists and the greater LGBTIQ+ community and to call a halt to the impunity that links this chain of vicious murders. LGBTIQ+ lives matter and should be protected at all costs just like the rest of our African citizens."
Bishop Sithembele Sipuka of the Catholic Diocese of Mthatha in South Africa during an interview with the Catholic Information Service for Africa said people who identify as LGBTQ or intersex should be treated with dignity.
"The most we can do, for now, is to grapple with it, to try and understand, and to see how to continue treating these people with the dignity that they have because, despite their sexual orientation, they are still children of God, they have the same dignity," said Sipuka. "I have known people, credible people, authentic people who are gay or lesbian, very intelligent, very integral people, very committed people, very loving people, and so it is difficult to say that there's something wrong with this one, you know because some of them really are in terms of integrity full of admiration, the way they are as a person that is difficult for me to condemn them, and say that there is something wrong with them."
Sipuka also touched the issue of marriage equality, which is usually a catalyst for homophobic statements.
"The process and teaching of the church so far is still that marriage is between a man and a woman, but on the other hand, it does not mean at all that we should despise or think of people who are gay and lesbian as any less than heterosexual people," said Sipuka.
I cannot say you can go ahead and get married because I don't have the mandate to do that. I do things on the mandate of the church. I am open to hearing more on how pastorally to deal with this matter. I am also open for it to be discussed theologically. In the end, the teachings about the church are always about love even exactly everything that they touch is about love," added Sipuka.
Colombia's first leftist president takes office
Gustavo Petro has pledged to support LGBTQ, intersex rights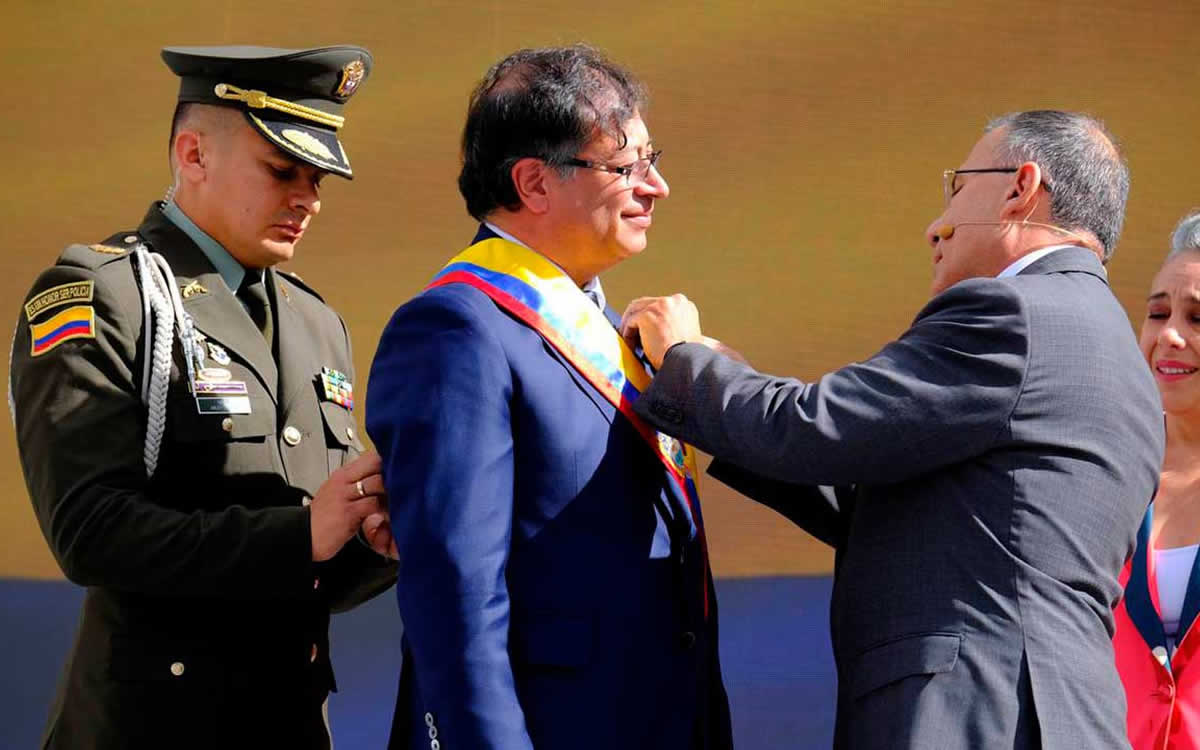 Former Bogotá Mayor Gustavo Petro on Sunday took office as Colombia's first leftist president.
The former Colombian senator who was once a member of the M-19 guerrilla movement that disbanded in the 1990s, in June defeated former Bucaramanga Mayor Rodolfo Hernández in the second round of the country's presidential election. Petro's running mate, Francia Márquez, on Sunday took office as Colombia's first female vice president of African descent.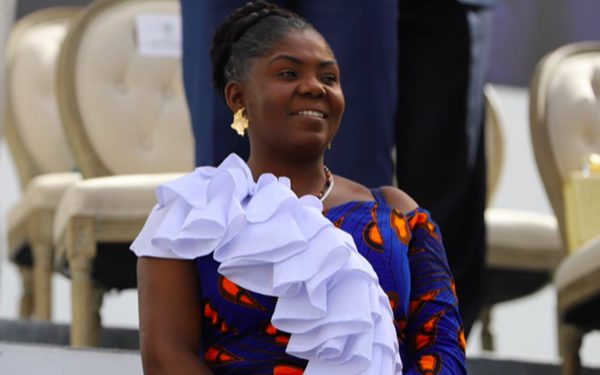 Petro before his inauguration named Néstor Osuna, an openly gay man, as the country's new justice minister.
"I am honored and thankful to President Gustavo Petro for the appointment as Colombia's justice minister," tweeted Osuna on Sunday. "I commit myself to working with your team to achieve the change for which so many of our compatriots yearn."
Me siento muy honrado y agradecido con el Presidente @petrogustavo por el nombramiento como @MinjusticiaCo. Asumo el compromiso de trabajar en su equipo para lograr el cambio que anhelan tantos millones de compatriotas.

— Néstor Osuna (@osunanestor) August 7, 2022
Petro in his inaugural speech did not specifically reference LGBTQ and intersex Colombians, but OrgulloLGBT.co, the Washington Blade's media partner in the country, published pictures that show LGBTQ and intersex people were among those who attended the inauguration.
#Historico Por primera vez vídeo Himno Oficial de la República de Colombia 🇨🇴 incluye escenas de activismo LGBTIQ 🏳️‍⚧️ 🏳️‍🌈

Imágenes quedaron en minuto 1:29 aproximadamente, fueron grabadas en #MarchaLGBTBogota https://t.co/1hux0BDRCk @MesaLGBT pic.twitter.com/ZSaUpQ06wT

— OrgulloLGBT® 🏳️‍🌈🏳️‍⚧️ (@OrgulloLGBT) August 8, 2022
Petro during the campaign pledged to fight violence and discrimination based on sexual orientation and gender identity and to implement policies "for the reaffirmation of gender and sexual orientation identities without barriers for all nonbinary and transgender people in Colombia." Márquez noted LGBTQ and intersex Colombians after she and Petro won the election.
Wilson Castañeda, director of Caribe Afirmativo, an LGBTQ and intersex rights group in northern Colombia, told the Blade after Petro and Márquez won the election that the campaign held "various meetings" with advocacy groups. Castañeda also noted that Petro, among other things, named Tatiana Piñeros, a transgender woman, to run Bogotá's social welfare and tourism office when he was mayor.
Castañeda and U.S. Agency for International Development Administrator Samantha Power are among those who attended Sunday's inauguration that took place in Bogotá's Bolívar Square.
"Full squares; happy faces; the flags of Colombia, Bogotá; rural, indigenous and LGBTI communities received the president and the vice president in an emotive and historic act that inaugurated the first popular and leftist Colombian government," tweeted Bogotá Mayor Claudia López on Sunday.
López is married to Angélica Lózano, a bisexual woman who in 2018 became the first LGBTQ and intersex person elected to the Colombian Senate.
Plazas llenas, caras felices, las banderas de Colombia, Bogotá, las comunidades campesinas, indígenas y lgbti, recibieron al Presidente y la Vicepresidenta en un acto emotivo e histórico para inaugurar el primer gobierno popular y de izquierda de Colombia!#ComienzaTuGobierno pic.twitter.com/qF6Ho5bGNp

— Claudia López Hernández (@ClaudiaLopez) August 8, 2022
Lozano in March won re-election in the country's national elections. Colombians also elected five openly LGBTQ and intersex people to the country's House of Representatives.
Tamara Argote in March became the first non-binary person elected to the Colombian Congress.
Landmark intersex rights law takes effect in Kenya
Activists praise Children Act 2022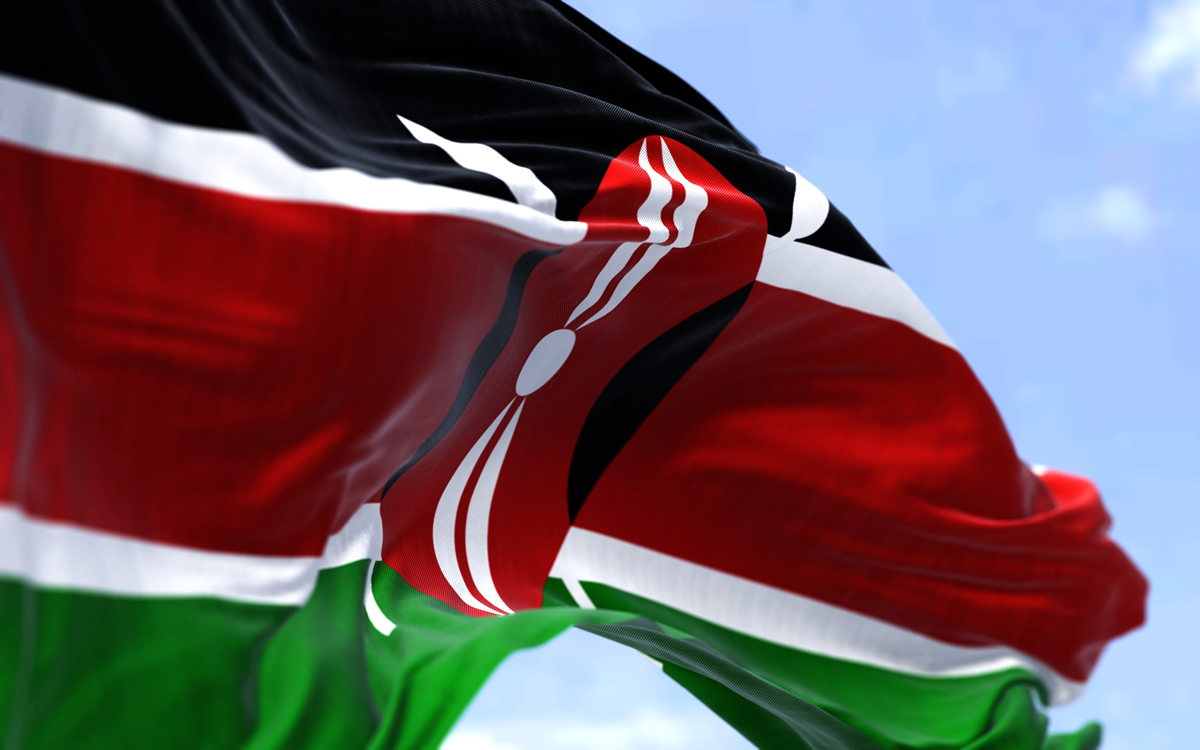 A new law that took effect late last month in Kenya has granted equal rights and recognition to intersex people
Intersex people are now recognized as Kenya's third gender with an 'I' gender marker in response to the Children Act 2022. Kenya is the first African country that has granted the intersex community this universal right.
The new law requires intersex children to be treated with dignity and have equal access to basic services like medical treatment and education, in addition to social protection services as a special need. It also requires the accomodation of intersex children in child protection centers and other facilities.
Courts are also required to consider the needs of intersex children who are on trial — including the calling of an expert witness — before they issue any ruling. The law further stipulates that anyone can be a foster parent without restrictions of gender, age or marital status.
It also protects intersex children from so-called sex normalization surgeries, and such procedures will only be done with a doctor's recommendation. Those who violate the law will face at least three years in jail and a fine of at least $5,000.
"This is a great and major milestone globally for Kenya. We are now way ahead and can teach our neighbors and the whole globe good practices," said Jedidah Wakonyo, a human rights lawyer and former chair of the Intersex Persons Society of Kenya.
The long journey for recognition started dramatically in 2006 when some human rights organizations petitioned courts about a detainee who had been accused of a violent robbery.
Authorities perceived the suspect was a man after police strip-searched him before he entered prison.
This followed numerous court battles by intersex people who demanded the right to recognition as another gender in their birth certificates.
Being denied birth certificates from the discriminatiory law that only recognized male and female genders further limited their access to national identity cards, passports and other crucial documents and government services.
The Births and Deaths Registration Act under the new law's Section 7 (3) "shall take measures to ensure correct documentation and registration of intersex children at birth."
Intersex people commonly have a combination of male and female gonads (ovaries or testicles) or ambiguous genitalia.
Wakonyo, who also chaired the Intersex Persons Implementation Coordination Committee and was named the International Court of Justice's 2020 jurist of the year, describes the law's enactment as a historic moment because of its comprehensive definition of an intersex person.
It defines an intersex child as "a child with a congenital condition in which the biological sex characteristics cannot be exclusively categorized in the common binary of female or male due to inherent and mixed anatomical, hormonal, gonadal or chromosomal patterns which could be apparent before, at birth, in childhood, puberty or adulthood."
Kenyan law considers anyone under 17 to be a child.
"Defining an intersex from a child's perspective while taking care of many aspects and not just the physical notion of being intersex is the best practice because in future they don't find themselves in the state of gender confusion between males and females like the current situation," stated Wakonyo.
This provision essentially protects intersex persons from being deprived of their constitutional rights of gender recognition under the country's Bill of Rights.
Veronica Mwangi, the deputy director at Kenya's National Commission on Human Rights, that helped secure the law's implementation, said it addresses issues for which the intersex community has been fighting for years.
"It is very progressive and we are glad about the gains because it provides for the existence of the intersex which all state actors have to accept. Full implementation is what we now need to focus on," she said.
The law took effect roughly five years after Kenya became the first African nation and the second country in the world after Australia to count intersex people in a Census. The 2019 survey showed 1,524 Kenyans were intersex.
Intersex rights groups had initially petitioned the courts for a total ban of surgeries on intersex children unless they were a medical emergency.
Wakonyo backs the provision for a doctor's approval on grounds that the surgeries will only be done "in the best interest of the intersex child, informed consent of the parents and the participation of the child depending on the age." Wakonyo and other activists say the relaxation of the requirements for adopting intersex children not only seeks to end the problem of neglect and abandonment but also the stigma that has left some to die by suicide.
The law safeguards adoptive parents' rights and parental responsibility and intersex children from child labor, online expuse and other forms of exploitation.
"Intersex children who are just like other children will no longer be killed at birth because of their gender ambiguity," said Wakonyo.
Despite the law's huge benefits for the intersex community, Wakonyo notes it is a "very significant foundation" for the group because gender-specific accommodations in social gatherings and facilities remain needed.
Another historic win for intersex Kenyans this year was the Kenyan National Commission on Human Rights' decision to hire an intersex commissioner.
"Dr. Dennis Wamalwa applied as an intersex (person), interviewed as an intersex (person), and the shortlist comprised male, female, and 'I' gender for intersex. He emerged (at the) top and his intersex friends and associates came to witness his swearing," stated Wakonyo, who also served as a Kenyan National Commission on Human Rights commissioner.