USAID-supported gay training to take place in Colombia
Bogotá gathering is LGBT Global Development Partnership's first
The first training as part of a USAID-backed public-private partnership designed to promote LGBT rights around the world will take place in the Colombian capital from May 30-June 2.
Advocates from across Colombia are expected to attend the Bogotá training that is designed to teach participants how to become involved in the country's political process. The Gay and Lesbian Victory Institute and the Astraea Lesbian Foundation for Justice will conduct the four-day seminar with Colombia Diversa, a nationwide LGBT advocacy group, as part of the LGBT Global Development Partnership that will contribute $11 million over the next four years to activist groups in neighboring Ecuador and other developing countries.
Colombia Diversa Executive Director Marcela Sánchez on Thursday will also moderate a panel on the role out public officials play in the advancement of LGBT rights in Colombia and the United States. Bogotá City Council member Angélica Lozano; Tatiana Piñeros, a transgender woman whom Bogotá Mayor Gustavo Petro appointed last year to run the Colombian capital's social welfare agency; Gay and Lesbian Victory Institute President Chuck Wolfe and Francisco Herrero, director of the Democratic National Institute, a group that encourages underrepresented groups to become involved in the South American country's political process, are scheduled to take part.
"I hope there will be an opportunity to have a conversation about opportunities for LGBT people to be involved in their government," Wolfe told the Washington Blade before he traveled to Bogotá.
The training will take place less than a week after Vice President Biden met with Colombian President Juan Manuel Santos in Bogotá during a six-day trip that also brought him to Trinidad and Tobago and Brazil.
Biden's office did not return the Blade's request for comment on whether the vice president discussed LGBT-specific issues with Santos. A senior administration official who briefed reporters before the trip said the Obama administration's objective "is to work with our partners across the hemisphere to promote a hemisphere that's middle class, secure and democratic."
"They each have a government that share our democratic values, that are focused on delivering for their citizens and on working as partners to advance common interests across the region and around the world," the official said.
Marriage debate provides training backdrop
The Colombian Senate in April struck down a bill that would have extended marriage rights to same-sex couples.
The same chamber in 2007 defeated a measure that would have allowed gays and lesbians to enter into civil unions; but the country's Constitutional Court in three separate rulings later that year and in 2008 extended property, social security and other rights to same-sex couples. The tribunal in 2009 ruled gays and lesbians who live together must receive the same rights that unmarried heterosexual couples receive under Colombian law.
The Constitutional Court in 2011 ruled the country's Congress must pass legislation within two years that extends the same benefits heterosexuals receive through marriage to same-sex couples. They can legally register their relationships on June 20 if lawmakers fail to act on this judicial mandate.
Lawmakers in the South American country in 2011 also passed a new anti-discrimination law that includes sexual orientation.
Colombia was also among the countries that helped secure passage of the United Nations' first-ever resolution in support of LGBT rights earlier in the same year.
Anti-LGBT violence remains pervasive
Colombia Diversa estimates 58 of the reported 280 LGBT Colombians who were murdered between 2010-2011 were killed because of their sexual orientation or gender identity and expression. A report from the Latin American and Caribbean Network of Transgender Women (REDLACTRANS) notes 61 trans women in Colombia have been reported killed between 2005-2011.
Federico Ruíz Mora of the Santamaría Fundación, a group based in Cali that advocates on behalf of trans women, told the Blade last month while he and other Colombian LGBT rights activists and officials visited the United States that local police often exacerbate the problem.
USAID in 2009 began to work with the Colombian National Police on how to more effectively engage the country's LGBT advocacy organizations. Law enforcement personnel from Colombia, Sweden and the United Kingdom took part in a 2010 seminar the agency and the Swedish Embassy co-sponsored on how police can better interact with LGBT Colombians.
Colombia Diversa and the Santamaría Fundación has also received USAID grants and other support to expand their efforts to document anti-LGBT violence and work with authorities to better prosecute the perpetrators.
Dan Baer, deputy assistant secretary of the Bureau of Democracy, Human Rights and Labor at the U.S. State Department, acknowledged to the Blade during an interview on Tuesday that trans Colombians in particular face "very serious violence." He added the Colombian government's protection of freedom of association that allows LGBT advocacy groups and other non-governmental organizations to operate freely allows it to adequately respond to the problem.
"That makes a huge difference because you have the facts out in the open," Baer said. "The challenge is just implementing policies that deliver full protections."
While applauding the Colombian government's efforts to address anti-LGBT violence, he conceded "there are more steps that they could take."
"That's a conversation that's happening principally between domestic NGOs and the government," Baer said. "There are very committed people I've met with in the Colombian government for whom this is a priority issue."
Santos' spokesperson Pedro Ignacio Camacho Ramírez told the Blade in an e-mail on Tuesday his country remains committed to protecting the rights of LGBT people.
"Colombia is a nation founded upon the inherent dignity of every human being," he said. "In this sense, we understand that it is a priority for the country to move forward with the construction of politics and spaces that contribute to the development of the right to equality without discrimination in support of groups like the LGBTI community with special constitutional protection."
Editor's note: Blade reporter Michael K. Lavers will speak to training participants in Bogotá on Saturday.
South Korean electronics giant pulls pro-LGBTQ ad after backlash
Singapore campaign showed mother supporting drag queen son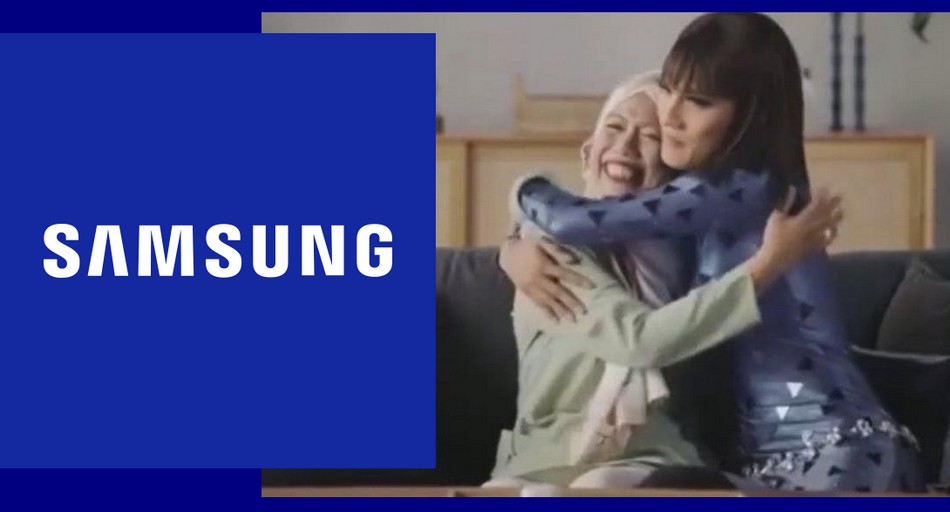 An advert campaign by South Korean electronics giant Samsung was yanked after significant backlash in Singapore from some members of its Muslim-majority community.
The ad, part of the company's "Listen to Your Heart" campaign to promote its Galaxy Buds2 and Watch4, featured a Muslim mother expressing support for her drag queen son.
The ad was meant to promote Samsung's new wearable products, like noise-cancelling earbuds and a smart watch with a heart rate monitor, the BBC reported.
The video featured several participants' reactions as they listened to heartfelt recorded messages from their loved ones. One of the pairs of participants featured a Muslim woman wearing a headscarf as she heard a message from her son, who was a drag performer.
"You are just unbothered having people looking or judging you differently, having a son that does drag," he tells her in his message.
The scene of the Muslim mother embracing her drag queen son sparked a torrent of negative commentary on virtually all social media platforms with some ad hominem remarks directed at Samsung which caused the electronics company to pull the ad.
In a Facebook post Samsung wrote;
"We acknowledge that we have fallen short in this instance, and have since removed the content from all public platforms," Samsung said. "Samsung believes that innovation and growth are driven by diversity and inclusivity. We will certainly be more mindful and thorough in considering all perspectives and viewpoints for our future marketing campaigns."
Members of the local LGBTQ community similarly expressed their disappointment at the ad being taken down.
"It was the first of its kind video coming from a minority group on a relationship between mother and son [and] was so affirming," Hilmi, a center manager at local LGBTQ organization Oogachaga, told BBC News.
"As a queer Malay man, I am saddened to see a video that expresses unconditional love [being] taken down abruptly due to societal pressure from a group of people with conservative values."
Marketing Interactive, an online Singapore-based daily news and email news service which is emailed every work day to advertising and marketing professionals in Singapore, Hong Kong, and Malaysia, interviewed Anand Vathiyar, managing director at Cheil Singapore, the ad agency Samsung partnered with.
The campaign was meant for people from all walks of life to be able to express their true feelings to their loved ones, Vathiyar said.
"What is heartening is that for everyone who is getting politically correct about this episode, there are many others, especially younger Singaporeans, who seem to get that we can do better to listen to each other with due care, empathy, respect, and consideration," Vathiyar added.
Meanwhile, in a video posted on Instagram on Jan. 20, the BBC noted that the son featured in the video also reassured followers that he and his mother were "doing well."
"I'm not going to talk about the comments that [were] said in [that video]," the drag performer known as Vyla Virus said.
"It was all about a mother's love in that video, nothing else was mentioned."
Two LGBTQ people named to Chilean president-elect's Cabinet
Gabriel Boric and his government takes office on March 11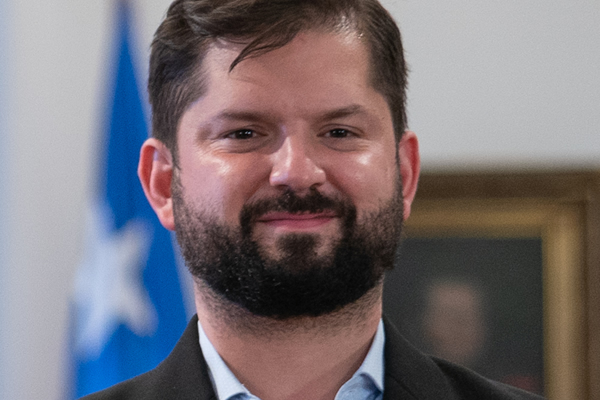 Chilean President-elect Gabriel Boric on Friday named two openly LGBTQ people to his Cabinet.
Marco Antonio Ávila, who is a gay man, will be the country's education minister. Alexandra Benado, who is a lesbian, will be Chile's sports minister.
Javiera Zúñiga, a spokesperson for Movilh (Movimiento de Integración y Liberación Homosexual), a Chilean LGBTQ rights group, applauded Boric for naming Ávila and Benado to his Cabinet.
"The visibility of sexual orientation and gender identity is no longer an impediment to access any position in Chile," said Zúñiga in a press release. "Sexual orientation and gender identity are irrelevant for the positions, whether they are public or private. Capability is the only thing that matters."
Boric and his government will take office on March 11. Chile's marriage equality law goes into effect the day before.
Lesbian couple murdered, dismembered in Mexico border city
Julissa Ramírez and Nohemí Medina Martínez killed in Ciudad Juárez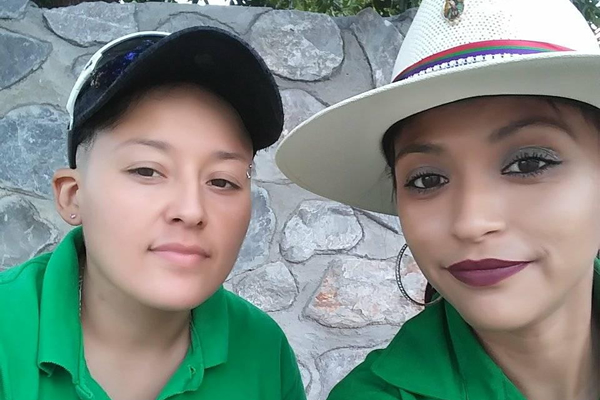 Authorities in the Mexican border city of Ciudad Juárez on Sunday found the dismembered bodies of a lesbian couple along a local highway.
The dismembered body parts of Julissa Ramírez and Nohemí Medina Martínez were found in plastic bags that had been placed along the Juárez-El Porvenir Highway.
El Diario, a Mexican newspaper, reported the married women lived in El Paso, Texas, which is across the Rio Grande from Ciudad Juárez. Authorities said relatives last spoke with Ramírez and Medina on Saturday afternoon.
A source in Ciudad Juárez with whom the Washington Blade spoke on Thursday confirmed Ramírez and Medina "were lesbian women" and their murder was "very violent."
Members of Comité de la Diversidad Sexual de Chihuahua, an LGBTQ rights group in the state of Chihuahua in which Ciudad Juárez is located, and Chihuahua Gov. María Eugenia Campos Galván are among those who have expressed outrage over the women's murders. Comité de la Diversidad Sexual de Chihuahua on Wednesday also urged local and state authorities to investigate whether the murder was a hate crime.
"People of sexual diversity are questioned, including their existence through heteronormative discourse," said the group in a statement. "They have the right to a life free of violence in which they exercise all their rights, in addition to living without fear or fear of rejection and aggressions that can unfortunately escalate to hate crimes."
EXHORTA SECRETARÍA DE GOBERNACIÓN A @MaruCampos_G A ACABAR CON LESBOFOBIA@SEGOB_mx a través de @CONAPRED y @CONAVIM_MX pidió al Gob del Estado que esclarezca el asesinato de Yulizsa y Nohemí…#JusticiaParaYulizsaYNohemi (1/3) pic.twitter.com/kLC7UNIoV2

— Comité de la Diversidad Sexual de Chihuahua (@DiversidadChih) January 19, 2022
El Diario reported Ramírez and Medina are two of the nine women who have been reported killed in Ciudad Juárez since the beginning of the year.
Personas de las Diversidades Afectivo Sexuales, an LGBTQ rights group in Ciudad Juárez, and feminist organizations on Thursday organized a protest during which participants demanded local, state and federal authorities do more to end to violence against women in the city. The press release that announced the demonstration specifically cited Ramírez and Medina.
"We seek justice and clarification in the murder of Nohemí and Yulissa, a lesbian couple who was found in Juárez-Porvenir Highway," it reads.