USAID-supported gay training to take place in Colombia
Bogotá gathering is LGBT Global Development Partnership's first
The first training as part of a USAID-backed public-private partnership designed to promote LGBT rights around the world will take place in the Colombian capital from May 30-June 2.
Advocates from across Colombia are expected to attend the Bogotá training that is designed to teach participants how to become involved in the country's political process. The Gay and Lesbian Victory Institute and the Astraea Lesbian Foundation for Justice will conduct the four-day seminar with Colombia Diversa, a nationwide LGBT advocacy group, as part of the LGBT Global Development Partnership that will contribute $11 million over the next four years to activist groups in neighboring Ecuador and other developing countries.
Colombia Diversa Executive Director Marcela Sánchez on Thursday will also moderate a panel on the role out public officials play in the advancement of LGBT rights in Colombia and the United States. Bogotá City Council member Angélica Lozano; Tatiana Piñeros, a transgender woman whom Bogotá Mayor Gustavo Petro appointed last year to run the Colombian capital's social welfare agency; Gay and Lesbian Victory Institute President Chuck Wolfe and Francisco Herrero, director of the Democratic National Institute, a group that encourages underrepresented groups to become involved in the South American country's political process, are scheduled to take part.
"I hope there will be an opportunity to have a conversation about opportunities for LGBT people to be involved in their government," Wolfe told the Washington Blade before he traveled to Bogotá.
The training will take place less than a week after Vice President Biden met with Colombian President Juan Manuel Santos in Bogotá during a six-day trip that also brought him to Trinidad and Tobago and Brazil.
Biden's office did not return the Blade's request for comment on whether the vice president discussed LGBT-specific issues with Santos. A senior administration official who briefed reporters before the trip said the Obama administration's objective "is to work with our partners across the hemisphere to promote a hemisphere that's middle class, secure and democratic."
"They each have a government that share our democratic values, that are focused on delivering for their citizens and on working as partners to advance common interests across the region and around the world," the official said.
Marriage debate provides training backdrop
The Colombian Senate in April struck down a bill that would have extended marriage rights to same-sex couples.
The same chamber in 2007 defeated a measure that would have allowed gays and lesbians to enter into civil unions; but the country's Constitutional Court in three separate rulings later that year and in 2008 extended property, social security and other rights to same-sex couples. The tribunal in 2009 ruled gays and lesbians who live together must receive the same rights that unmarried heterosexual couples receive under Colombian law.
The Constitutional Court in 2011 ruled the country's Congress must pass legislation within two years that extends the same benefits heterosexuals receive through marriage to same-sex couples. They can legally register their relationships on June 20 if lawmakers fail to act on this judicial mandate.
Lawmakers in the South American country in 2011 also passed a new anti-discrimination law that includes sexual orientation.
Colombia was also among the countries that helped secure passage of the United Nations' first-ever resolution in support of LGBT rights earlier in the same year.
Anti-LGBT violence remains pervasive
Colombia Diversa estimates 58 of the reported 280 LGBT Colombians who were murdered between 2010-2011 were killed because of their sexual orientation or gender identity and expression. A report from the Latin American and Caribbean Network of Transgender Women (REDLACTRANS) notes 61 trans women in Colombia have been reported killed between 2005-2011.
Federico Ruíz Mora of the Santamaría Fundación, a group based in Cali that advocates on behalf of trans women, told the Blade last month while he and other Colombian LGBT rights activists and officials visited the United States that local police often exacerbate the problem.
USAID in 2009 began to work with the Colombian National Police on how to more effectively engage the country's LGBT advocacy organizations. Law enforcement personnel from Colombia, Sweden and the United Kingdom took part in a 2010 seminar the agency and the Swedish Embassy co-sponsored on how police can better interact with LGBT Colombians.
Colombia Diversa and the Santamaría Fundación has also received USAID grants and other support to expand their efforts to document anti-LGBT violence and work with authorities to better prosecute the perpetrators.
Dan Baer, deputy assistant secretary of the Bureau of Democracy, Human Rights and Labor at the U.S. State Department, acknowledged to the Blade during an interview on Tuesday that trans Colombians in particular face "very serious violence." He added the Colombian government's protection of freedom of association that allows LGBT advocacy groups and other non-governmental organizations to operate freely allows it to adequately respond to the problem.
"That makes a huge difference because you have the facts out in the open," Baer said. "The challenge is just implementing policies that deliver full protections."
While applauding the Colombian government's efforts to address anti-LGBT violence, he conceded "there are more steps that they could take."
"That's a conversation that's happening principally between domestic NGOs and the government," Baer said. "There are very committed people I've met with in the Colombian government for whom this is a priority issue."
Santos' spokesperson Pedro Ignacio Camacho Ramírez told the Blade in an e-mail on Tuesday his country remains committed to protecting the rights of LGBT people.
"Colombia is a nation founded upon the inherent dignity of every human being," he said. "In this sense, we understand that it is a priority for the country to move forward with the construction of politics and spaces that contribute to the development of the right to equality without discrimination in support of groups like the LGBTI community with special constitutional protection."
Editor's note: Blade reporter Michael K. Lavers will speak to training participants in Bogotá on Saturday.
Botswana attorney general seeks to recriminalize homosexuality
High Court heard case on Oct. 12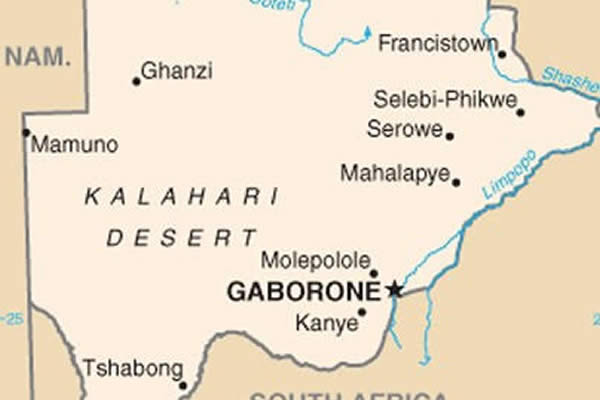 GABORONE, Botswana — On June 11, 2019, Botswana moved toward being a state that no longer held some of its citizens (and, by extension, visitors) as criminals if they identified within the LGBTQ spectrum. However, the government didn't take too long before it declared its intention to appeal the High Court judgment that asserted that consensual same-sex sexual activity in private was not to be a criminal act.
The appeal hearing took place on Oct. 12.
There are some key things to understand about what the High Court did for people in Botswana. The judgment, written and delivered by Justice Leburu, not only put a clear delineation between the state's powers to intrude in people's private sexual lives, but it also stated that laws that served no purpose in the governance of the people they oversaw were most likely worthy of "a museum peg" more than being active laws of the land.
In the hearing on Oct. 9, a full bench of five judges of the Court of Appeal was treated to the government's case—as presented by advocate Sydney Pilane of the Attorney General's Chambers—along with hearing the rebuttals from the legal counsel representing Letsweletse Motshidiemang, who brought the original case against the government, and LEGABIBO, an NGO admitted as amicus curiae, a friend of the court. The appeal, two years in the making, would have been expected to be based on facts rather than opinions of what could and could not be accepted by hypothetical Batswana. Pilane even went so far as to contest that President Mokgweetsi Masisi's utterances about how people in same-sex relationships were "suffering in silence" were taken out of context as he was talking about gender-based violence and not endorsing their relationships.
The 2019 ruling of the High Court, the most supreme court of incidence in the country, not only declared people who were or had interest in engaging in consensual same-sex sexual activity not criminals, but it also allowed non-queer people to engage in sex acts that would otherwise be considered "against the order of nature" freely. The latter clause had often been interpreted as being solely about non-heterosexuals but on greater interrogation one realizes that any sex act that doesn't result in the creation of a child was considered against this 'order of nature' and that nullified much of heterosexual sexual exploration—further painting these clauses as out of touch with contemporary Botswana as Leburu expressed.
In some of his appeal arguments, Pilane stated that Batswana "do not have a problem with gay people", yet he based his contention on the fact that Batswana "respect the courts' decisions;" as such they would not take up arms at the court's decision to decriminalize consensual same-sex sexual activity. Pilane maintained that the decision to decriminalize should be left to the Parliament on the recommendation of the courts. The bench was swift to query whether a body of politicians elected by a majority would be the best representatives of a minority that was oppressed by laws that the very politicians benefitted from.
Botswana's legal system allows for the High Court ruling to remain the law of the land until such a point as it's struck down. The Court of Appeal ruling in favor of Batswana's sexual liberties will be a nail in the proverbial coffin of residual colonial sex-related laws plaguing Botswana. This will not be the end by any means though. Where the attorney general can form a case stating that decriminalizing consensual same-sex relations could be likened to people locking themselves in their houses with animals and having their way with them, we know that mindset changes need to be prioritized to ensure that all Batswana understand their constitutionally protected rights to privacy, expression, and freedom of association as relates to their personal and sexual lives.
The 2010 Employment Act of Botswana already protects people from being discriminated against based on their sex or gender identity. The nation's sexual violence laws were made gender neutral, thus covering non-consensual sex (rape) in all its possibilities. In upholding the ruling of the High Court, the Court of Appeal will allow the LGBTQ and SOGIESC (sexual orientation, gender identity and expression and sex characteristics) movements in Botswana some respite as attention is then channeled toward other pressing matters such as name changes, access to healthcare, and other culturally pertinent issues.
The Court of Appeal is expected to hand down a judgement following their deliberations in 4-6 weeks (mid to late November), however, this remains at their discretion. As it stands, since the High Court ruling in 2019, Botswana has experienced increased social accommodation for LGBTQ matters and figures—however, this is not to say there have not been any negative instances. With the continued sensitization, the expectation is that the courts, the government and NGO players will all contribute to a broad, national, culturing of LGBTQ rights in Botswana devoid of colonial residues.
U.S. regains seat on U.N. Human Rights Council
Previous administration withdrew from body in 2018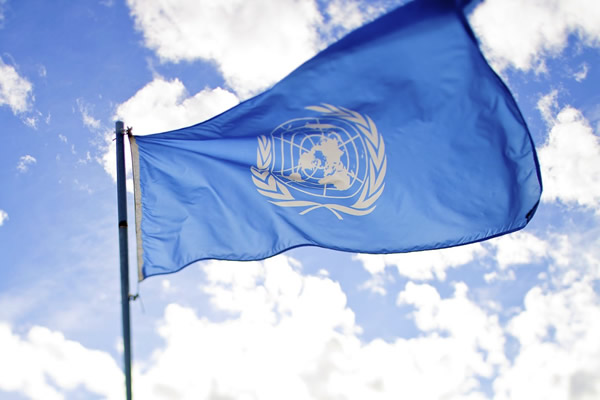 The U.S. on Thursday regained a seat on the U.N. Human Rights Council, three years after the previous administration withdrew from it.
The U.S. won election to the council alongside Argentina, Benin, Cameroon, Eritrea, Finland, Gambia, Honduras, India, Kazakhstan, Lithuania, Luxembourg, Malaysia, Montenegro, Paraguay, Qatar, Somalia and United Arab Emirates.
The council in recent years has emerged as a champion of LGBTQ rights around the world, even though Cuba and other countries with poor human rights records are among the 47 countries that are currently members. Venezuela and Russia are also on the council.
Yoan de la Cruz, a gay man who used Facebook Live to livestream the first of more than two dozen anti-government protests that took place across Cuba on July 11, remains in custody and faces eight years in prison. The Washington Blade last month spoke with several Venezuelan LGBTQ activists who said persecution forced them to flee to neighboring Colombia.
Russia's crackdown on LGBTQ rights and the Kremlin's close relationship with Chechen President Ramzan Kadyrov continue to spark criticism around the world.
Then-U.S. Ambassador to the U.N. Nikki Haley during a 2018 press conference that announced the U.S. withdrawal from the council noted Cuba and other countries "with unambiguous and abhorrent human rights record" are members. Haley also said the council has a "chronic bias against" Israel.
U.S. Ambassador to the U.N.  Linda Thomas-Greenfield on Thursday in a statement said LGBTQ rights will be one of the U.S.'s focuses once it officially rejoins the council on Jan. 1.
"Our initial efforts as full members in the Council will focus on what we can accomplish in situations of dire need, such as in Afghanistan, Burma, China, Ethiopia, Syria and Yemen," she said. "More broadly, we will promote respect for fundamental freedoms and women's rights, and oppose religious intolerance, racial and ethnic injustices, and violence and discrimination against members of minority groups, including LGBTQI+ persons and persons with disabilities.  And we will oppose the council's disproportionate attention on Israel, which includes the council's only standing agenda item targeting a single country."
President Biden in February issued a memorandum that commits the U.S. to promoting LGBTQ rights abroad.
The previous White House tapped then-U.S. Ambassador to Germany Richard Grenell to lead a campaign that encouraged countries to decriminalize consensual same-sex sexual relations, but many LGBTQ activists in the U.S. and around the world have questioned its effectiveness. The Washington Blade in August filed a federal lawsuit against the State Department that seeks Grenell's emails around his work on the decriminalization initiative.
"The President and Sec. Blinken have put democracy and human rights—essential cornerstones of peace and stability—at the center of our foreign policy," said State Department spokesperson Ned Price on Thursday after the U.S. regained a seat on the council. "We have eagerly and earnestly pursued these values in our relationships around the world."
"We will use our position to renew the council's focus on the core human rights principles enshrined in the Universal Declaration of Human Rights and the U.N. Charter, which undergird the council's founding," added Price at the beginning of his daily press briefing. "Our goal is to hold the U.N. Human Rights Council accountable to the highest aspirations of its mandate and spur the actions necessary to carry them out."
HRC global workplace initiative expands to Argentina, Brazil
Program based on Corporate Equality Index
The Human Rights Campaign on Thursday announced its initiative to promote LGBTQ equality in workplaces around the world has expanded to two South American countries.
A press release notes the HRC Foundation has launched Equidad AR in Argentina with the country's Instituto de Políticas Públicas LGBT+, and Equidad BR in Brazil with Instituto + Diversidade.
The initiatives, which are based on HRC's Corporate Equality Index, have three specific objectives for the businesses that take part. They are the adoption of non-discrimination policies that include sexual orientation and gender identity, the creation of employee resource groups or "diversity and inclusion councils" and "engagement in public activities to support LGBTQ+ inclusion."
"Argentina is one of the most advanced countries in terms of rights for the collective of lesbian, gay, bisexual, trans and non-binary people in the region," said Instituto de Políticas Públicas LGBT+ President Esteban Paulón in the press release. "However, the formal equality achieved does not always transform into real equality of opportunities. We believe that in the corporate sphere there is a great opportunity to achieve the equality that we dream."
HRC's annual Corporate Equality Index is the blueprint for Equidad AR and Equidad BR. Similar indexes have been launched with LGBTQ rights groups in Chile and Mexico.
"An index that recognizes inclusive companies and practices is a must to push forward and accelerate LGBTI+ inclusion in Brazil," said Instituto + Diversidade Executive President Joao Torres.
Thursday's announcement comes less than two months after HRC fired then-President Alphonso David after his implication in the sexual harassment scandal around now former New York Gov. Andrew Cuomo. Joni Madison is HRC's interim president.