Colombia panel examines impact of out politicians, officials
Event took place at start of four-day Victory Institute, Astraea training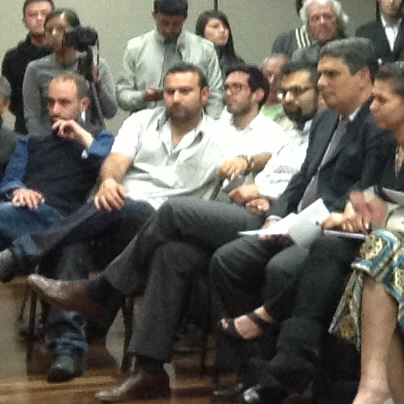 BOGOTÁ, Colombia—More than 150 people attended a panel discussion in the Colombian capital on Thursday that discussed how out politicians and elected officials can advance the LGBT rights movement in Colombia and in the United States.
Gay and Lesbian Victory Institute President Chuck Wolfe; lesbian Bogotá City Councilwoman Angélica Lozano; Tatiana Piñeros, a transgender woman whom Bogotá Mayor Gustavo Petro last year appointed to run the city's social welfare agency and Francisco Herrero, director of the National Democratic Institute, which encourages underrepresented groups to become involved in the South American country's political process, were panelists. Marcela Sánchez, executive director of Colombia Diversa, a nationwide LGBT advocacy organization, moderated the panel.
Wolfe said the most basic reason he feels it is important for LGBT people to become involved in the political process is because there are some people "who think that being gay, lesbian, bisexual or transgender is something wrong."
"The basic premise of serving in public office means you represent people," he said. "They see you as a fellow person who represents you and other elected or appointed officials also have to work with you and they begin to say there's nothing wrong with being gay or lesbian or bisexual or transgender."
Lozano, who served as the mayor of Chapinero, a district of Bogotá that has a large gay population, from 2005-2008, was an activist before she decided to enter politics. She stressed anti-LGBT attitudes persist, but out elected officials have a responsibility to effectively communicate messages that counter homophobia and transphobia.
"The focus in our community and on our rights is not only in how they think about them," Lozano said. "It is how they are communicated with their public that wants to claim it."
Piñeros acknowledged trans people continue to face barriers in education and employment and religious and moral stigmas. She stressed that "bit by bit" people are becoming more comfortable with trans people as they grow more visible.
"In this moment I feel more empowered," Piñeros said. "I am allowed to be an equal person. It can be done because I believe it."
The panel took place at the start of a four-day USAID-sponsored training the Gay and Lesbian Victory Institute and the Astraea Lesbian Foundation for Justice will conduct with Colombia Diversa that is designed to teach participants how to become involved in the South American country's political process.
The Bogotá gathering will also take place against the backdrop of Colombia's same-sex marriage debate.
The country's highest court in 2011 ruled same-sex couples can legally register their relationships in two years if Colombian lawmakers don't pass a bill that would extend to them the same benefits heterosexuals receive through marriage. The Colombian Senate last month overwhelmingly rejected a gay marriage bill, and the tribunal's deadline is June 20.
Sánchez told the Washington Blade after the panel that the Victory Institute and Astraea training is important because it will allow participants to strengthen their capacity to run a political campaign, develop their message and raise funds. She added she feels it will further empower them to become more involved in Colombian politics as lawmakers continue to debate LGBT-specific issues.
"[The training] is an informational event for lesbians, gays, bisexuals and trans people that are interested in accessing or participating in politics out of the closet," Sánchez said.
India penal code reform bills do not include LGBTQ, intersex rights
Supreme Court earlier this year heard marriage equality cases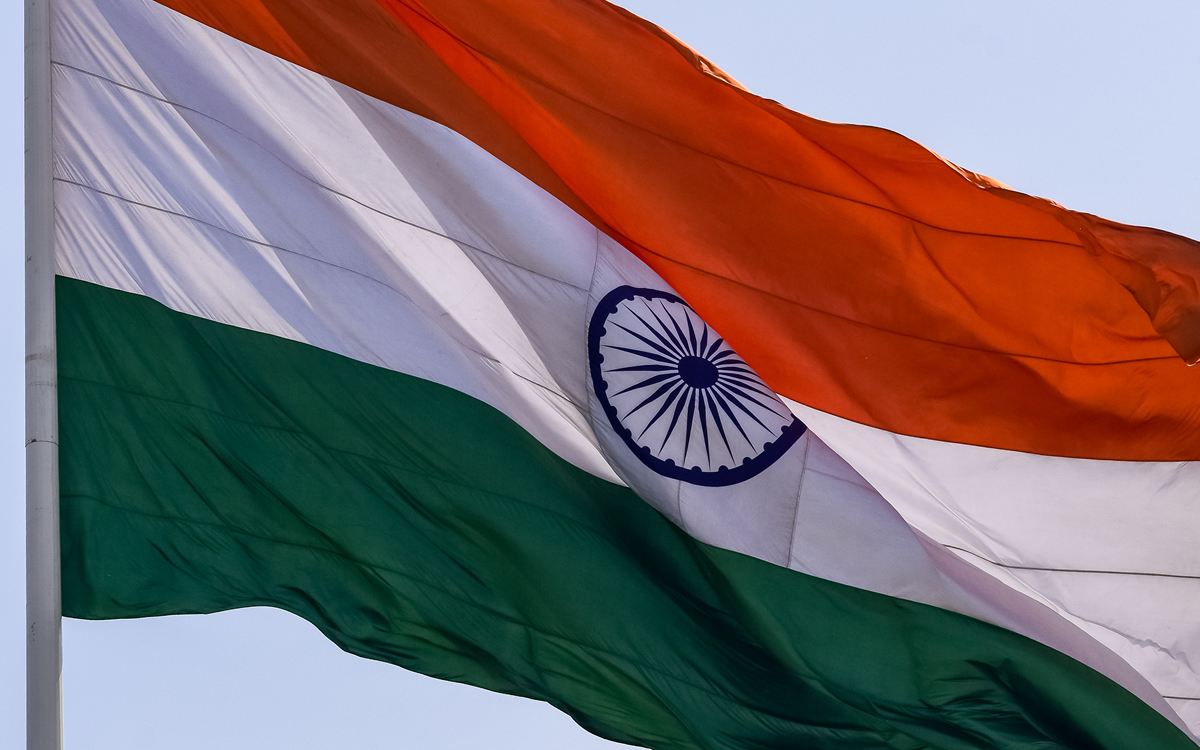 Indian Prime Minister Narendra Modi in 2019 said that all the laws implemented during British rule should be made in accordance with modern norms and with society's interests in account after adequate discussion and consideration. The government this year introduced a bill that would amend India's criminal laws, but the measure is not inclusive.
Home Minister Amit Shah on Aug. 11 introduced the Bharatiya Nyaya Sanhita Bill 2023, Bharatiya Nagarik Suraksha Sanhita Bill 2023 and Bharatiya Sakhshya Bill 2023 in the Lok Sabha, the lower house of the Indian Parliament. The three bills would replace the Indian Penal Code of 1860, the Criminal Procedure Code of 1898 and the Indian Evidence Act of 1872.
Shah said while introducing the bill that these three laws strengthened and protected British rule, and their purpose was to punish, not to give justice.
"The soul of three new laws will be to protect all the rights given to Indian citizens by the constitution, and their purpose will not be to punish but give justice," said Shah. "These three laws made with Indian thought process will bring a huge change in our criminal justice system."
Shah, while introducing the bill, also said that the government has taken a very principled decision to bring citizens to the center, instead of governance. These laws, however, still fail to be inclusive.
Chapter Five of the proposed revision to the penal code, which deals with offenses against women and children, did not talk about people who do not fall under specified categories, leaving out LGBTQ and intersex rights.
Section 63 of the code still defines rape as sexual assault by a man against a woman and continues to preserve gender stereotypes. The definition fails to recognize sexual assault by a man against another man or by a woman against another woman.
Another concerning section of the proposed criminal code, Section 38, would extend the right to private defense of the body to voluntarily causing the death of or any other harm to an assailant if an assault is with the intention of gratifying "unnatural lust." The code does not define "unnatural lust" though it is very similar to now abolished Section 377 that criminalized consensual same-sex sexual relations.
The Supreme Court in 2018 decriminalized homosexuality in India, thus repealing Section 377.
The British first introduced Section 377 and it was modelled on the Buggery Act of 1533. Thomas Macaulay in 1838 wrote the colonial-era law and it came into force in 1860. The Buggery Act defined buggery as an unnatural sexual activity against the will of God and man.
Section 377 of the Indian Penal Code defines unnatural offenses as whoever voluntarily has carnal intercourse against the order of nature with any man, woman or animal, shall be punished with imprisonment for life or with imprisonment of either description for a term which may extend to 10 years, and shall also be liable to fine.
Even though Section 377 has been repealed, the new criminal laws do not include the LGBTQ and intersex community under the same legal protection that is available to others. The new bill fails to mention LGBTQ and intersex people, leaving out any protection against violent crime.
There are no official statistics available on crimes against LGBTQ and intersex people, including those based on sexual orientation or gender identity, in India.
"The language of the new laws has undergone substantial positive changes to further include the LGBTQ community. After the passage of the Transgender Persons (Protection of Rights) Act 2019, the proposed new criminal laws also have gender-inclusive language," said Krishna Deva Rao, vice chancellor of the National Academy of Legal Studies and Research in Telangana state. "For instance, the meaning of the term 'gender' has been expanded as section 2(9) of Bharatiya Nyaya Sanhita (the law to replace the existing Indian Penal Code 1860) now defines 'gender' as the pronoun 'he' and its derivatives are used of any person, whether male, female or transgender. The penal law in Bharatiya Nyaya Sanhita has also formally removed the controversial provision Section 377 from the IPC."
Rao said that the government should have done a better job of further addressing the discriminatory treatment meted out to such marginalized communities.
In an email to the Washington Blade, Rao said that despite the Supreme Court's landmark NALSA verdict in 2014, the government has yet to provide horizontal reservations to the transgender community.
"Despite the passage of the Transgender Persons Act 2019, the concerns of the community remain unredressed as the penalties provided therein are very low. Similarly, despite the 2014 Supreme Court verdict providing for self-determination of gender identity without having to undergo surgical intervention, the 2019 Act and related rules are interpreted in a way to mandate surgery," said Rao. "Recently, in August 2023 Hyderabad police came under heavy scrutiny for cracking down on a begging racket. The police personnel discriminated against members of the transgender community because they had not undergone surgery or had genitalia not corresponding to their identified gender."
In a statement made about Chapter Five of the newly proposed Bharatiya Nyaya Sanhita Act, Rao said that the law catered to address crimes against women and children. Rao added it should have been expanded to include the LGBTQ and intersex community as well.
"While Section 377 has been struck down from the IPC, as per the landmark Navtej Singh Johar decision by the Supreme Court of India in 2018 the provision was only partially read down to exclude consensual homosexual relationships. By removing the provision entirely, non-consensual or illegal acts of intercourse against men as well as transgender community are left completely unaddressed by the new penal law," said Rao. "The arrest and medical examination safeguards under the criminal procedure have been exclusively catered to the protection of women. For instance, women survivors of sexual abuse have to be medically examined in a prescribed way, women can't be arrested after sunset and before sunrise, etc. Such procedures should also be extended to people from the LGBTQ community. Similarly, when transgender persons have to be examined, they should be allowed to provide their written consent for the gender of the doctor."
Two Supreme Court judges in their 2014 NALSA vs. Union of India ruling said that trans people fall within the purview of the Indian constitution and thus are fully entitled to the rights guaranteed therein.
"In a country which once considered us to be a 'minuscule populace', the LGBTQIA+ community has been overlooked as a demographic group to be considered during any revelations of the constitution," said Ankana Dey of Sappho for Equality, an activist forum for lesbian, bisexual woman and trans men. "In research in 2018, the LGBTQIA+ group was one of the 12 groups in India that was least represented in any research or legislative amendments. In context to the Bharatiya Nyaya Sanhita bill, it is no different for us. However, the LGBTQIA+ movement will continue to fight for its rights and representation in legal reforms. LGBTQIA+ activists and groups will continue to navigate the laws and policies in order to bring relief of some form to the community and will continue spreading that information with a bottoms-up approach."
In an email to the Blade, Dey said that every time Sappho for Equality's team is in the field, they work along the lines of advocacy and try to strike a dialogue with the legal representatives of the state such as police, lawyers and paralegal workers.
"Through these dialogues, we understood that the laws which have been passed and have not been circulated enough within the networks of legal representatives. Most of the lawyers in our state are unaware of what constitutes the NALSA judgment, The Transgender Persons Protection of Rights Act and Bill, and even the Mental Healthcare Act. The State Legal Services Authority (SALSA) categorically mentions that any person from the LGBTQIA+ community who has faced violence and discrimination has the right to free legal services from the state," said Dey. "Albeit most of the community persons are not aware of this service and even if they are, money extortion and intimidation are grave concerns that make these services severely inaccessible. Some of these dialogues have translated into heated conversations since most lawmakers do not enjoy being told that their knowledge lacks constructive information and their work generally surrounds misinformation, stigma, and stereotypes associated with us. Despite this, we are hellbent on continuing our fight to counter the legalities that affect us negatively. We are intently striving towards working with lawyers at a regional level and sensitizing them about queer-trans* lives and liveabilities."
Dey said that most of these bills that would specifically address trans lives have not been implemented since the NALSA ruling in 2014. She said there is a severe lack of implementation of these laws at the grassroots level.
"We strongly believe that with the revised IPC that deals with offenses against women and children, there is an urgent need to expand the very definition of a 'woman,'" said Dey.
While talking to the Blade, Harish Iyer, an equal rights activist, said he hopes that the actual draft will be more inclusive for all genders and sexualities.
"I think culture is not static, culture is evolutionary. Our laws also have evolved from time to time. We have made more progressive laws. With gender and sexuality, I would hope that the changes in laws would be more inclusive for all citizens of India," said Iyer. "It is an Indian culture to accept different sexuality. British culture was Section 377 of IPC. If we are going to define the law that is not IPC, it becomes imperative for us to follow Indian culture. We have always accepted and respected LGBTQI+ people."
Ankush Kumar is a reporter who has covered many stories for Washington and Los Angeles Blades from Iran, India and Singapore. He recently reported for the Daily Beast. He can be reached at [email protected]. He is on Twitter at @mohitkopinion.
Global anti-LGBTQ rights backlash overshadows UN General Assembly
Uganda's Anti-Homosexuality Act signed into law in May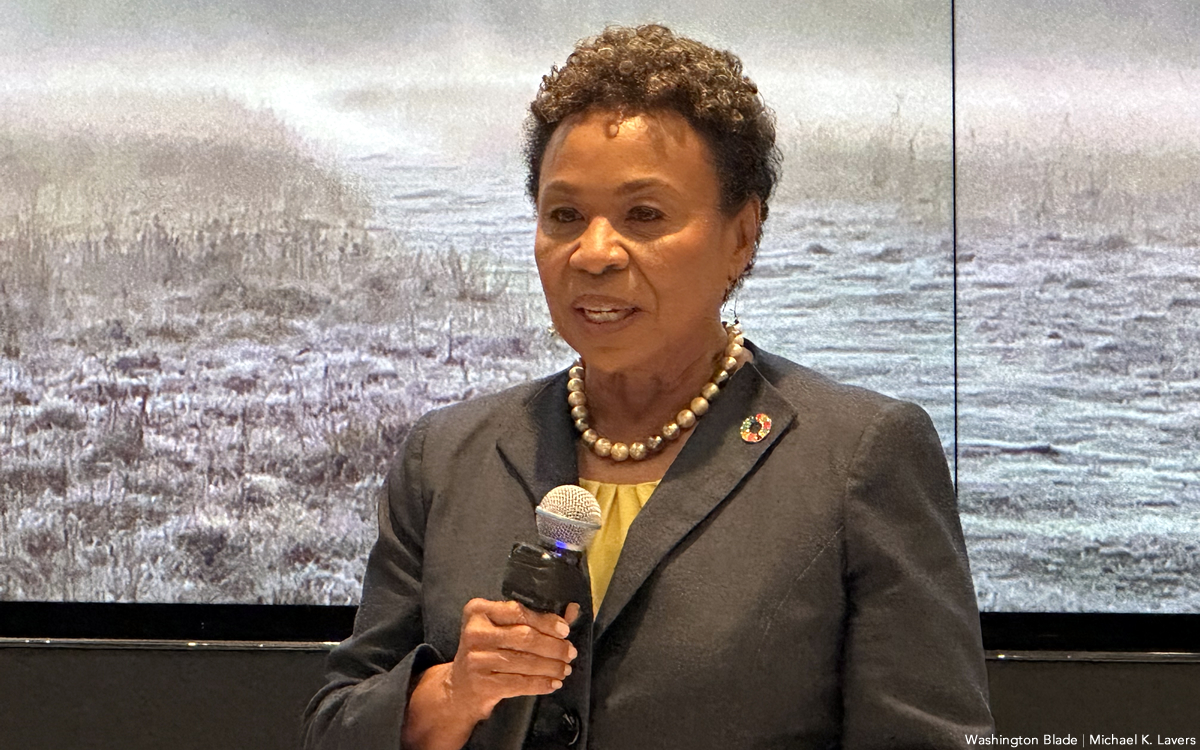 NEW YORK — Government officials, politicians and activists who traveled to New York for the U.N. General Assembly expressed their growing concern over the global backlash against LGBTQ and intersex rights.
"The emergence of this new wave of anti-LGBTQ+ laws first of all is scary, but secondly is deadly," said U.S. Rep. Barbara Lee (D-Calif.) on Monday during an event the African Services Committee hosted in Manhattan. "We have to really understand what's at stake with these laws."
Jessica Stern, the special U.S. envoy for the promotion of LGBTQ and intersex rights abroad, and Dr. Rebecca Bunnell, acting principal deputy coordinator for the President's Emergency Plan for AIDS Relief, are among those who also spoke at the event. Outright International Executive Director Maria Sjödin, Rainbow Railroad Executive Director Kimahli Powell, activists from Uganda, Kenya, Tanzania and Ghana and journalist Anne-Christine d'Adesky also participated.
Ugandan President Yoweri Museveni on May 29 signed his country's Anti-Homosexuality Act, which contains a death penalty provision for "aggravated homosexuality." Lawmakers in Kenya and Tanzania over the last year have proposed similar measures.
A bill that would criminalize LGBTQ and intersex identity and allyship in Ghana is currently before the country's lawmakers. Police in Nigeria's Delta state last month arrested more than 200 people at a same-sex wedding.
Lee noted African leaders who champion these bills and laws have alliances with U.S.-based groups that oppose LGBTQ and intersex rights.
"Hate is everywhere and it's really important that our government do a better job of tracking — of course U.S. persons and organizations and what their role has been advancing these laws," said the California Democrat.
D'Adesky noted Congress has yet to reauthorize PEPFAR and there is "an enormous fight."
"The anti-LGBTQ forces, which are the family values (supporters) in the GOP and the extreme right, have been using this issue of HIV funding and HIV programs as a kind of proxy … to go after democratic societies, not just here in the United States, but everywhere," said D'Adesky. "It's a very deliberate strategy to link the issue of LGBTQ rights and homosexuality with HIV service provision."
President Joe Biden on Tuesday in his U.N. General Assembly speech noted PEPFAR has saved "more than 25 million lives" in more than 55 countries around the world.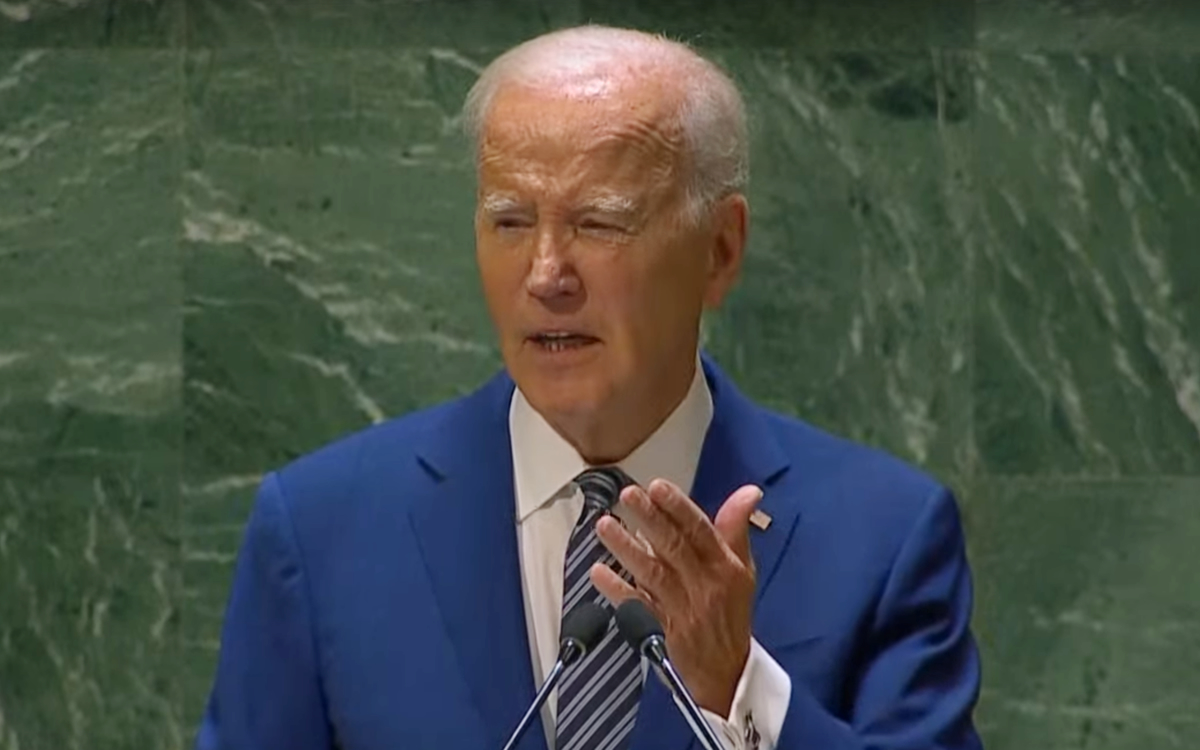 American officials earlier this year postponed a meeting on PEPFAR's work in Uganda in order to assess the Anti-Homosexuality Act's potential impact on it.
UNAIDS in a report it released in July raised concerns over a spike in HIV among gay and transgender people in eastern and southern Africa due to anti-homosexuality laws. The U.N. body noted laws that criminalize consensual same-sex sexual relations remain a significant obstacle in preventing and treating HIV among LGBTQ and intersex people.
"We have been trying to find communities and groups that can ensure that everybody has access to life saving services for HIV testing, prevention, PrEP, treatment, etc.," said Bunnell during the African Services Committee event.
Bunnell, who previously lived and worked in Uganda, described the country's Anti-Homosexuality Act as "horrific." Bunnell nevertheless added the law has made LGBTQ, intersex and HIV-specific issues more visible.
"At some level it's really heartening to see that we are at least able to talk openly and have a conversation where we are now addressing issues that were completely hidden at that time," she said. "We're in a very challenging, but better place in that sense."
Bunnell said she and her colleagues are in "active communication" with Stern and other Biden-Harris administration officials to see "what we can do, where could we restrict funding, where could we make statements, where can we protest against the absolutely horrific legislation in Uganda, where can we more proactively look at other countries that we've heard from today."
The U.S. in June imposed visa restrictions on Ugandan officials.
The World Bank Group on Aug. 8 announced the suspension of new loans to Uganda. The European Union last week said it would continue to provide funding to the country.
Sjödin after the African Services Committee event noted to the Washington Blade that the World Bank has human rights safeguards in place. Sjödin stressed, however, the issue of cutting aid to countries with anti-LGBTQ and anti-intersex rights records is "extremely nuanced."
"I don't think that cutting aide is a general remedy for any of this," said Sjödin. "I don't think that in general you can say, oh stop all foreign aid to any country where discrimination occurs because as we know this is not isolated to a few countries in Africa. We do know that LGBTIQ people are actively persecuted in many more."
Openly gay Irish prime minister speaks at UN LGBTQ, intersex rights event
Biden in his General Assembly speech referenced violence and persecution based on sexual orientation and gender identity.
U.S. Ambassador to the U.N. Linda Thomas-Greenfield during an interview with MSNBC's Rachel Maddow on Monday described Uganda's Anti-Homosexuality Act as "horrific" and said the U.S. "is doing everything in our power to support the LGBTQ community in Uganda, to ensure their safety and to ensure they are not damaged by this law."
"We are looking at … how we can continue to provide the good support that PEPFAR provides directly to individuals, to help save their lives without putting that funding through the Ugandan government or through individuals in the Ugandan government who are responsible for implementing this law," said Thomas-Greenfield. "It's a huge dilemma, but we have to find a way to do that and we have to find a way to hold those accountable who are basically violating the human rights of the LGBTQ community in Uganda."
Lee reiterated her criticisms of the Anti-Homosexuality Act when she spoke at an event at the U.N. on Monday that marked the U.N. LGBTI Core Group's 15th anniversary.
"The United States is deeply troubled by Uganda's passage of the Anti-Homosexuality Act," said Lee. "The legislation has already led to arrest, violence and evictions of LGBTQI+ Ugandans and undermine the safety of human rights defenders and healthcare providers serving this population."
"The United States and Uganda have enjoyed long standing cooperation that have benefited our bilateral relationship and made the region healthier, more prosperous and more secure," she added. "However, our partnership and Uganda's standing on the world stage is at risk due to the worsening trends of a closing political and civic space and increasing violations and abuses of human rights, the threat of privacy and the safety of everyone in Uganda, including through the enactment and enforcement of the Anti-Homosexuality Act. These actions ferment hate, support violence, and are no threat to the principle of human rights, development and good governance enshrined in the (Universal) Declaration (of Human Rights.)"
The U.S. is among the dozens of countries that are members of the U.N. LGBTI Core Group, a group of U.N. countries that have pledged to support LGBTQ and intersex rights.
Lee noted Singapore, the Cook Islands, Antigua and Barbuda and St. Kitts and Nevis over the last year have decriminalized consensual same-sex sexual relations. The California Democrat also highlighted Switzerland and Slovenia in 2022 extended marriage rights to same-sex couples; while Iceland, Spain and Cyprus banned so-called conversion therapy.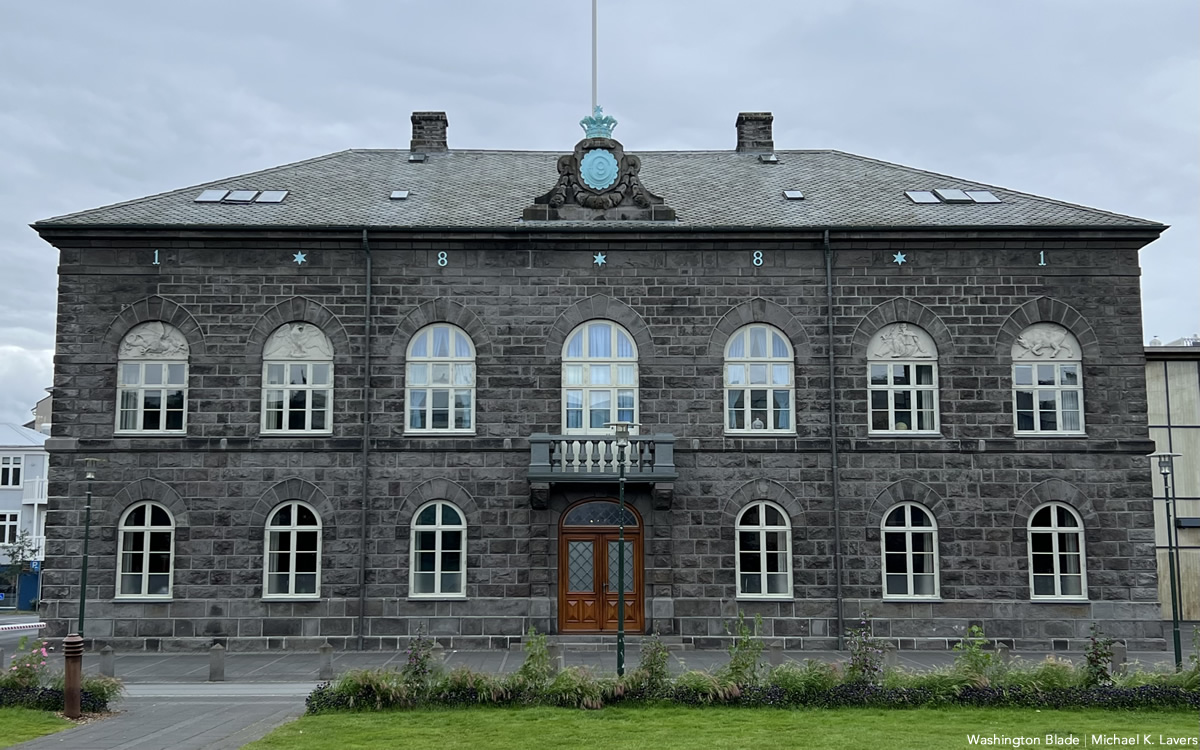 Edgars Rinkēvičs in June became Latvia's first openly gay president. Spanish lawmakers in February approveda landmark transgender rights law that allows anyone who is over 16-years-old to legally change their gender without medical intervention.
"Despite these gains, LGBTQI+ persons worldwide continue to experience alarming levels of violence, discrimination and isolation," said Lee. "We are seeing increasingly coordinated efforts to undermine progress on human rights of LGBTQI+ persons worldwide, while seemingly targeted at a small slice of the population."
Lee in her remarks specifically referenced the U.S. as one of the countries in which "we are seeing hateful shameful attacks on and against the LGBTQI+ persons, especially against LGBTQI children." 
Openly gay Irish Prime Minister Leo Varadkar, Chilean Foreign Minister Alberto Van Klaveren, Norwegian Foreign Affairs Minister Anniken Huitfeldt, Danish Development Cooperation and Global Climate Policy Minister Dan Jørgensen, Belgian Foreign Affairs Minister Hadja Lahbib, French Europe and Foreign Affairs Minister Catherine Colonna, Colombian Multilateral Affairs Vice Minister Elizabeth Taylor Jay, Brazilian Multilaterial Political Affairs Vice Minister Carlos Marcio Bicalho Cozendey and South African Department of International Relations and Cooperation Director General Zane Dangor are among those who also spoke at the event that Victor Madrigal-Borloz, the outgoing independent U.N. expert on LGBTQ and intersex issues, chaired.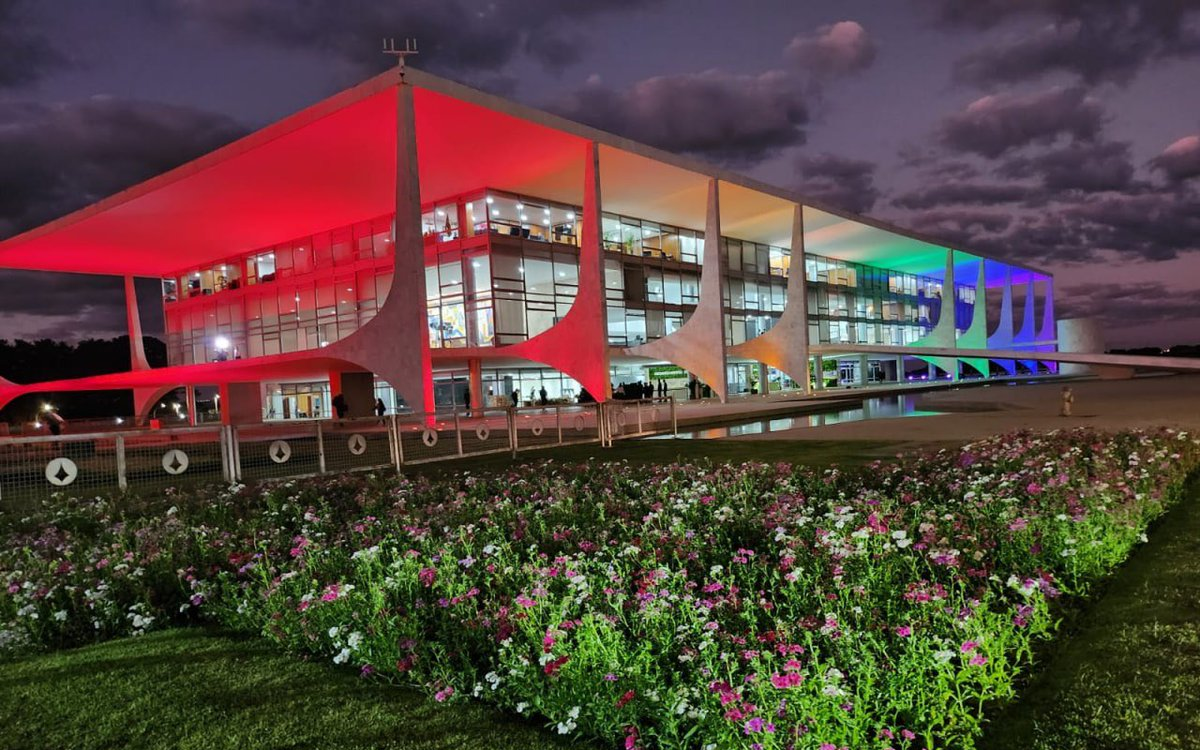 Human Rights Watch Executive Director Tirana Hassan and Chitsanupong Best Nithiwana, a transgender rights activist from Thailand, also participated. Openly gay Luxembourgish Prime Minister Xavier Bettel spoke virtually.
"My country, Ireland, has come a long way in recent years, particularly when we think about its LGBTI+ inclusion," said Varadkar.
Varadkar said he was in high school when Ireland decriminalized consensual same-sex sexual relations in 1993.
Ireland in 2015 became the first country to extend marriage rights to same-sex couples through a popular vote. Ireland's Gender Recognition Act took effect the same year. Varadkar noted his government is currently working to expunge convictions under the country's sodomy law and plans to ban conversion therapy in the country.
"These are major legislative changes, but I think the real effect runs much deeper," he said. "Our culture and our society has changed and there's a better understanding of family and inclusion. The Ireland of today is a more understanding or accepting more inclusive and more equal country than it was in the past and more willing to respect fluidity, diversity and personal freedom."
Varadkar, like Lee and others who spoke at the LGBTI Core Group event, expressed concern "about the alarming pushback against LGBT rights in some parts of the world, particularly criminalization, and the rise of violence, hatred towards members of our community at home and abroad."
"We see in some countries, the reintroduction of draconian laws, including threat of the death penalty, openness, discrimination, as an increasing backlash against very vulnerable transgender people, and heightened political polarization, including here in the U.N," he said. "I deeply regret the escalating attempts made by some states to undermine existing international commitments and standards."
Biden references LGBTQ, intersex rights in UN General Assembly speech
'We cannot turn away from abuses'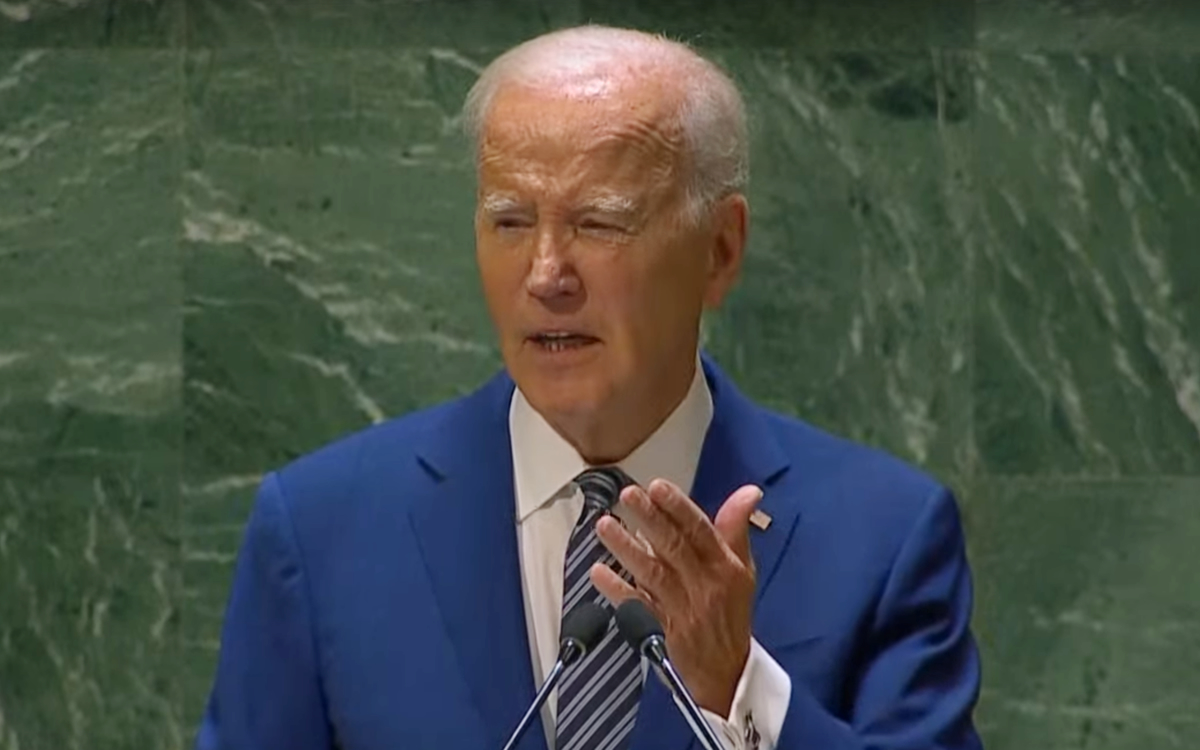 President Joe Biden on Tuesday noted LGBTQ and intersex rights in his speech to the U.N. General Assembly.
"We cannot turn away from abuses, whether in Xinjiang, Tehran, Darfur or anywhere else. We have to continue working to ensure that women and girls enjoy equal rights and equal participation in their society; that indigenous groups, racial, ethnic, religious minorities, people with disabilities do not have their potential stifled by systemic discrimination, that the LGBTQI+ people are not prosecuted or targeted with violence because of who they are," said Biden. "These rights are part of our shared humanity. When they're absent anywhere, their loss is felt everywhere. They are essential in the advancement of human progress that brings us together."
Biden in 2021 signed a memo that committed the U.S. to promoting LGBTQ and intersex rights abroad as part of his administration's overall foreign policy.
The General Assembly is taking place less than five months after Ugandan President Yoweri Museveni signed his country's Anti-Homosexuality Act, which contains a death penalty provision for "aggravated homosexuality."
The U.S. in June imposed visa restrictions on Ugandan officials. The World Bank Group last month announced the suspension of new loans to Uganda.
Biden in 2022 reiterated his administration's commitment to LGBTQ and intersex rights abroad in his General Assembly speech.
U.S. Ambassador to the U.N. Linda Thomas-Greenfield earlier this year chaired a U.N. meeting that focused on the integration of LGBTQ and intersex rights into the U.N. Security Council's work.
The U.S. is among the dozens of countries that are members of the U.N. LGBTI Core Group, a group of U.N. countries that have pledged to support LGBTQ and intersex rights. California Congresswoman Barbara Lee and openly gay Irish Prime Minister Leo Varadkar are among those who spoke at an event on Monday on the sidelines of the General Assembly that commemorated the group's 15th anniversary.
PEPFAR has saved more than 25 million lives
Biden in his speech also highlighted the President's Emergency Plan for AIDS Relief.
"HIV/AIDS infections and deaths plummeted in no small part because of PEPFAR's work in more than 55 countries, saving more than 25 million lives," he said.
American officials earlier this year postponed a meeting on PEPFAR's work in Uganda in order to assess the Anti-Homosexuality Act's potential impact on it.
U.S. Capitol Police on Sept. 11 arrested seven HIV/AIDS activists who refused to leave House Speaker Kevin McCarthy (R-Calif.)'s office in the Rayburn House Office Building. Housing Works CEO Charles King, Housing Works President Matthew Bernardo and Health GAP Executive Director Asia Russell are among those who demanded the California Republican to reauthorize PEPFAR.
Ukraine, climate change and democracy are three of the other issues that Biden noted in his General Assembly speech.