June 27, 2013 at 6:31 pm EST | by Michael K. Lavers
Gay Pa. lawmaker to introduce same-sex marriage bill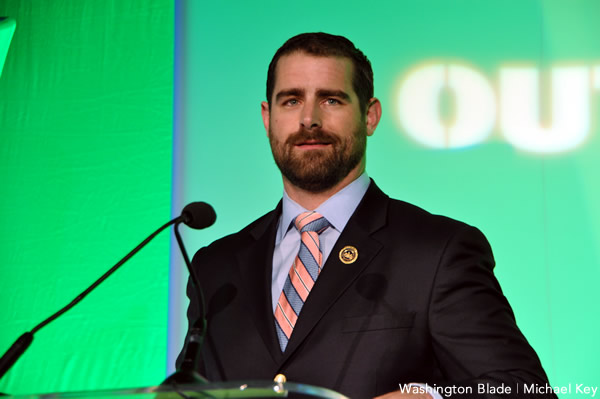 Gay Pennsylvania state Rep. Brian SimsDefense of Marriage Act unconstitutional and struck down California's Proposition 8 that he and state Rep. Stephen McCarter (D-Montgomery County) have begun to seek additional co-sponsors to the measure. Sims said the two lawmakers plan to formally introduce the bill sometime next month or in August.
"This legislation would re-define the definition of marriage as a civil contract between two people who enter into matrimony, and eliminate the current prohibition against same-sex marriage in our commonwealth," reads a memo that Sims and McCarter sent to fellow lawmakers earlier on Thursday. "It is important to note that this bill provides protections for religious organizations and entities that do not wish to sanction, perform or in any way recognize such marriages."
Maryland is among the nine states and D.C. that currently allow gays and lesbians to tie the knot.
Delaware's same-sex marriage law takes effect on Monday, while gays and lesbians in Minnesota and Rhode Island can begin to marry in August 1.
State Sen. Daylin Leach (D-Montgomery County) last month introduced a same-sex marriage bill in the Pennsylvania Senate. State Rep. Mark Cohen (D-Philadelphia) in April put forth a measure that would allow gays and lesbians to enter into civil unions in the commonwealth.
A Franklin and Marshall College poll released in May found 54 percent of respondents support same-sex marriage, compared to 41 percent who oppose the issue.
Sims will introduce his marriage bill even though Pennsylvania's anti-discrimination and hate crimes law do not include sexual orientation or gender identity and expression.
Lawmakers in May reintroduced two bills that would ban anti-LGBT discrimination in housing, employment and public accommodation. Legislators in January also put forth an LGBT-inclusive anti-bullying measure and two bills that would add sexual orientation and gender identity and expression to the commonwealth's hate crimes law.
Sims, who tried to speak in support of the DOMA and Prop 8 rulings in the Pennsylvania House of Representatives on Wednesday until state Rep. Daryl Metcalfe (R-Butler County) thwarted him, conceded the same-sex marriage bill will face an uphill climb in Harrisburg, He said, however, this week's Supreme Court rulings and increasing support for gay nuptials in the commonwealth make it "the right time" to introduce it.
"It's a big task, no question about it, but we needed to start," he said.