New Mexico AG won't defend state marriage law
King latest to determine prohibition on same-sex marriage unconstitutional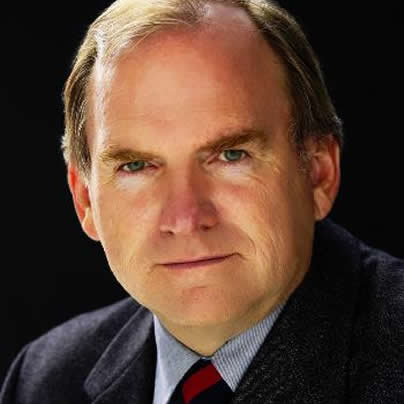 The attorney general of New Mexico has become the latest chief legal authority in a state to declare he won't defend its marriage law in court.
In a 29-page filing on Tuesday, Attorney General Gary King said New Mexico's marriage law is unconstitutional because the state constitution's guarantee of equal protection to citizens demands same-sex couples "be permitted to enjoy the benefits of marriage."
"There is no doubt that Article II [Section] 18 of the New Mexico Constitution requires the state to treat equally any of its citizens seeking legal recognition of their marriage, and that any statutory scheme interfering with that guarantee is flatly unconstitutional," King said.
King issued the opinion in the case of Hanna v. Salazar, a state lawsuit that the National Center for Lesbian Rights and the American Civil Liberties Union of New Mexico filed on behalf of Alexander Hanna and Yon Hudson, a Santa Fe couple seeking marriage rights.
Taking a line from the Obama administration's views on the Defense of Marriage Act, King argues that same-sex couples should be permitted to marry in New Mexico because the marriage law should be subject to heightened scrutiny, or a greater assumption it's unconstitutional. The opinion maintains gay people are a suspect class based on their history of discrimination and their political powerlessness.
King, who's expected to run for governor, is the latest in a series of state attorneys general who have elected not to defend a state's marriage law on the basis that it prohibits same-sex couples from marrying. Others are California Attorney General Kamala Harris and Illinois Attorney General Lisa Madigan. Most recently, Pennsylvania Attorney General Kathleen Kane said she won't defend her state's marriage law against a lawsuit filed by American Civil Liberties Union.
Chris Stoll, a staff attorney for the National Center for Lesbian Rights, praised King for joining other attorneys general in deciding not to defend a law prohibiting same-sex couples from marrying.
"It's great to see Attorney General King join many state officials around the country who have decided that excluding same-sex couples from marriage is indefensible under the constitution," Stoll said. "These laws serve only to harm same-sex couples and demean their families and children while helping no one."
The office of New Mexico Gov. Susana Martinez, a Republican who opposes same-sex marriage, didn't respond to multiple requests from the Washington Blade to comment on King's position.
But King's opinion goes further than just determining that the state's marriage law is unconstitutional. The filing also rejects an argument that same-sex marriage is already legal in New Mexico because the marriage law is gender neutral and doesn't explicitly ban same-sex marriage.
King says the marriage law currently doesn't allow same-sex marriage because the New Mexico's statutory scheme uses both gender-specific and non-gender specific terms and because other states that had similar statutes determined gay couples can't marry.
"State courts in New York, New Jersey, Massachusetts and Minnesota have considered analogous statutory schemes and concluded a mix of gender-specific and gender-neutral terminology does not convey the right for same sex couples to marry," King writes.
The position that same-sex marriage is already legal in New Mexico under current law was a view put forward by Santa Fe officials, including the city's mayor, David Coss, as part of a resolution approved in March.
Further, the attorney general rejects an argument that the New Mexico Supreme Court should issue a writ of mandamus so that plaintiffs in the case can receive a marriage license before the lawsuit ends. The couple had a filed a petition for mandamus as part of the relief.
"Issuing a writ of mandamus would to Respondent would thus represent an expansion of the jurisdiction conferred by Article VI [Section 3] and presents the very real threat of overloading the court's docket with mandamus actions concerning any dispute a party has with any local and county official: county tax assessment protests, local zoning disputes, and any other dispute concerning only county or local officials would all be fair game," King writes.
The opinion comes on the heels of a request from NCLR and ACLU for the New Mexico Supreme Court to issue a different writ of mandamus and take up the case so that it doesn't have to proceed through lower courts. Stoll said that petition before the court is still pending.
"It asks the court to hold that the New Mexico Constitution requires the state to permit same-sex couples to marry, and also to respect the marriages of those married in other states," Stoll said. "That petition remains pending alongside the one the attorney responded to yesterday."
Anti-LGBTQ conservative Christian activist Pat Robertson is dead at 93
Televangelist was infamous for making outrageous and offensive statements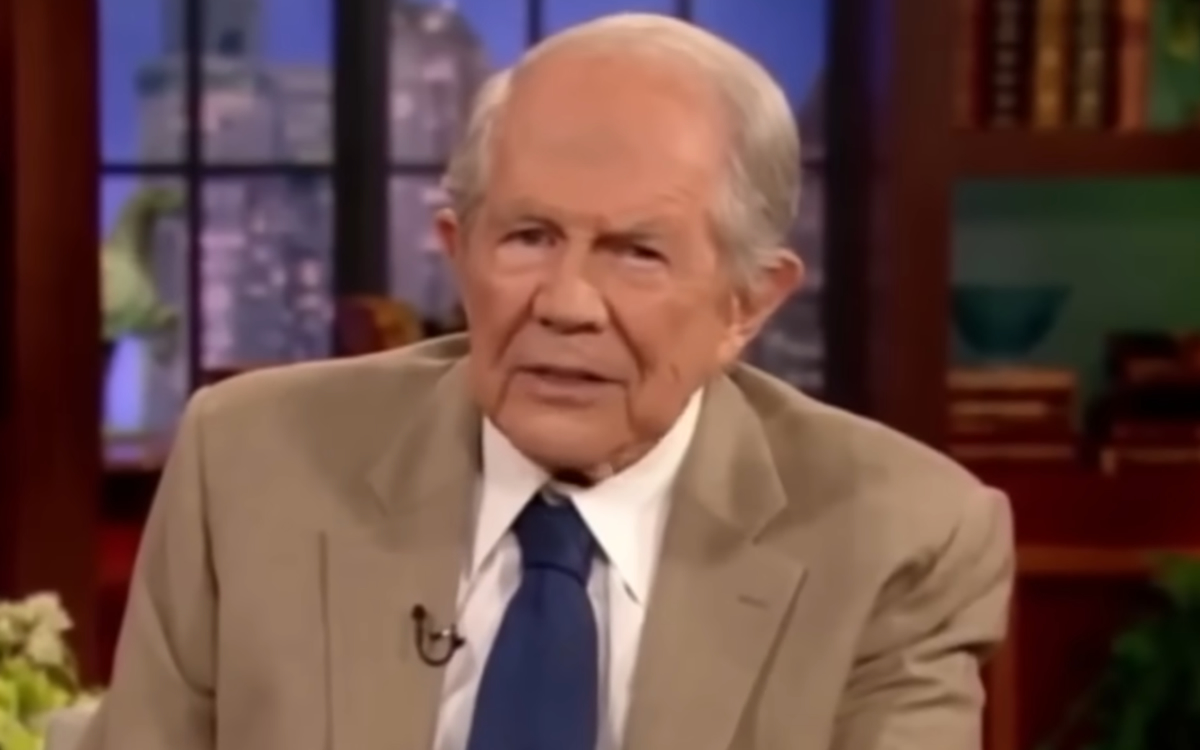 Anti-LGBTQ Christian-media mogul, televangelist, conservative political activist, and evangelical Southern Baptist minister Pat Robertson died at 93, representatives from his Christian Broadcasting Network confirmed on Thursday.
A public figure who was active in American politics since the 1960s, Robertson became as known for making Christianity central to the Republican Party as he was for his outrageously offensive comments targeting LGBTQ people as well as Haitians, Black People, Muslims, Jewish people, Buddhists, and many others.
When fellow anti-LGBTQ evangelical televangelist and erstwhile rival Jerry Falwell appeared on his flagship television program The 700 Club on the week of September 11, 2001, Robertson replied "I totally concur" when Falwell laid blame for the terror attacks on "the ACLU" along with "the pagans and the abortionists, and the feminists, and the gays, and the lesbians."
In 2020, Robertson falsely predicted that "without question Trump is going to win the election," going on to support efforts to keep Trump in office and vowing that "God himself would intervene" on the former president's behalf.
"These people are crazed fanatics," Robertson said on the 700 Club, talking about Muslims, "and I want to say it now: I believe it's motivated by demonic power. It is Satanic and it's time we recognize what we're dealing with."
Three years later, in 2009, he said, "Islam is a violent – I was going to say, 'religion', but it's not a religion; it's a political system. It's a violent political system bent on the overthrow of the governments of the world, and world domination."
Feminism, Robertson famously wrote in a 1992 fundraising letter, "is about a socialist, anti-family political movement that encourages women to leave their husbands, kill their children, practice witchcraft, destroy capitalism and become lesbians."
After the U.S. Supreme Court's 2015 ruling in Obergefell v. Hodges, which established the constitutional right to same-sex marriage, Robertson warned Christian business that gay customers will "make you conform to them": "You're gonna say that you like anal sex, you like oral sex, you like bestiality," he said. "Sooner or later, you're going to have to conform your religious beliefs to the group of some abhorrent thing. It won't stop at homosexuality."
In 1998, Robertson said divine retribution would soon ensnare the city of Orlando as punishment for Disney World's Gay Days, in the form of "earthquakes, tornadoes and possibly a meteor."
"This is a devastating blow to religious freedom and to the sanctity of America," he said in 2019 in response to the U.S. House's passage of the Equality Act, which would codify nondiscrimination protections for LGBTQ people. He continued, "If you want to bring the judgment of God on this nation, you just keep this stuff up. You know, I was reading in Leviticus where it said, 'Because of these things, the land will vomit you out.' Vomit you out. I think God will say, 'I've had it with America, if you do this kind of stuff, I'm going to get rid of you as a nation.'" Robertson then warned of "the potential of atomic war" and the possibility of an attack on the country's electric grid.
In 2006, on his website Robertson began claiming that he could leg-press 2,000 pounds through training and an "Age-Defying energy shake."
The following year, commenting on people who have had too much plastic surgery, Robertson said "they got the eyes like they're Oriental" and manually stretched his eyelids.
Another of his more infamous rants came in 2010, when Robertson claimed on The 700 Club that the earthquake in Haiti that year — which killed hundreds of thousands and impacted millions — was caused because Haitians made a deal with the devil when the country won independence from French colonial rule in 1791.
When a viewer called in to The 700 Club in 2012 to request advice, complaining that his wife did not respect him, Robertson said the caller could move to Saudi Arabia and become a Muslim so he could beat her.
Discussing AIDS in 2013, Robertson said, "You know what they do in San Francisco, some in the gay community there they want to get people so if they got the stuff they'll have a ring, you shake hands, and the ring's got a little thing where you cut your finger," Robertson said. "Really. It's that kind of vicious stuff, which would be the equivalent of murder."
In 2021, Robertson said critical race theory will give people of color "the whip handle" over white people.
When a gunman killed 60 people and wounded hundreds more in Las Vegas in 2017, Robertson blamed "disrespect" for then-President Donald Trump and the practice among professional football players and others of taking the knee during the national anthem to protest racial injustice.
In February of 2022, Robertson said Russian President Vladimir Putin was "compelled by God" to invade Ukraine to fulfill the "end times prophecy" in Israel.
Likely one of the ugliest hate-mongering statements he made, and which especial condemnation was leveled at him, occurred in the aftermath of the June 12, 2016, massacre when 49 LGBTQ+ people were killed at Pulse, an LGBTQ+ nightclub in Orlando, Florida, by a shooter who'd pledged allegiance to a radical form of Islam.
Robertson told viewers on his religious 700 Club broadcast the following day that Americans should just let LGBTQ+ people and Muslims kill each other:
"The left is having a dilemma of major proportions, and I think for those of us who disagree with some of their policies, the best thing to do is to sit on the sidelines and let them kill themselves," he said.
Dina Titus introduces bill to require U.S. to promote LGBTQ, intersex rights abroad
White House reconsidering aid to Uganda over Anti-Homosexuality Act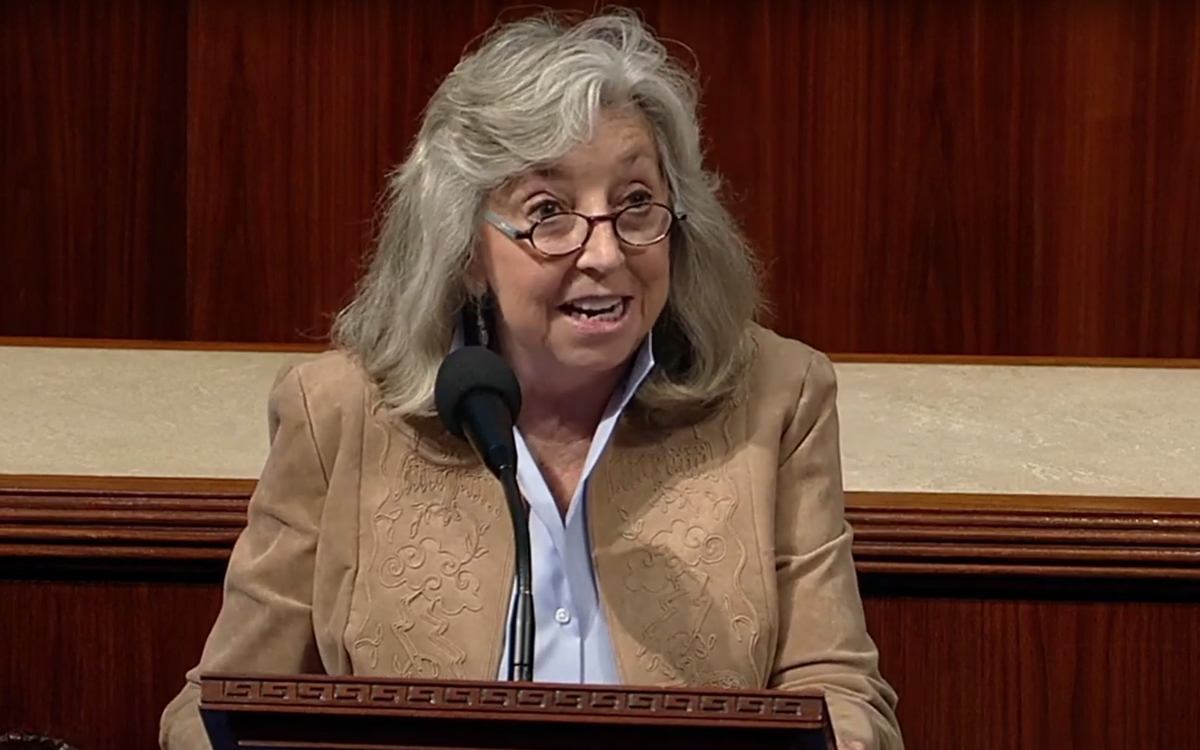 U.S. Rep. Dina Titus (D-Nev.) on Thursday introduced a bill that would require the U.S. to promote LGBTQ and intersex rights abroad through its foreign policy.
The Human Rights Campaign, the Council for Global Equality, the National Center for Transgender Equality, ORAM (Organization for Refuge, Asylum and Migration), Outright International, Rainbow Railroad and the Trevor Project are among the organizations that support the Greater Leadership Overseas for the Benefit of Equality (GLOBE) Act. U.S. Sen. Edward Markey (D-Mass.) will introduce the bill in the U.S. Senate.
Titus on Tuesday told the Washington Blade during an exclusive interview the bill, among other things, would endorse the selective use of existing sanctions to punish those responsible for murders and other human rights abuses against LGBTQ and intersex people. She also said the measure would require the State Department to allow LGBTQ and intersex people to choose their gender marker on passports and other travel documents.
"It's a way of putting into action our attempts to be a leader in the area of LGBTQ+ rights and to be a leader, not just at home, but around the world," said Titus.
President Joe Biden in 2021 signed a memorandum that committed the U.S. to promoting LGBTQ and intersex rights abroad as part of the Biden-Harris administration's overall foreign policy.
Jessica Stern has been the special U.S. envoy for the promotion of LGBTQ and intersex rights since 2021. She told the Blade in a previous interview the White House's continued support of LGBTQ and intersex rights includes marriage equality in countries where activists say such a thing is possible through legislation or the judicial process.
The State Department last year began to offer passports with an "X" gender marker. The U.S. Agency for International Development and the President's Emergency Plan for AIDS Relief has delivered millions of doses of antiretroviral drugs for Ukrainians with HIV/AIDS.
U.S. Ambassador to the U.N. Linda Thomas-Greenfield in March chaired a U.N. meeting that focused on the integration of LGBTQ and intersex rights into the U.N. Security Council's work.
Biden, along with U.S. Sen. Ted Cruz (R-Texas) others, have condemned the signing of Uganda's Anti-Homosexuality Act that contains a death penalty provision for "aggravated homosexuality." The National Security Council has said it will "evaluate" the law's implications in terms of U.S. aid to the country.
Titus is among the lawmakers who have previously introduced bills that are similar to the GLOBE Act.
She noted the Anti-Homosexuality Act when she spoke with the Blade. Titus also discussed Republican-led efforts to curtail LGBTQ rights in Florida and other states.
"It's harder, certainly, to get Republicans on board, but I'm optimistic," she said when asked if she expects any Republicans will co-sponsor his bill. "The more they hear from their constituents and the more they see the backlash to what some state legislatures are doing and the more they hear from members of their own families, I think that we may get some to join us in this."
Mark Milley defends cancellation of drag show at Nevada Air Force base
Move followed pressure from anti-LGBTQ Rep. Gaetz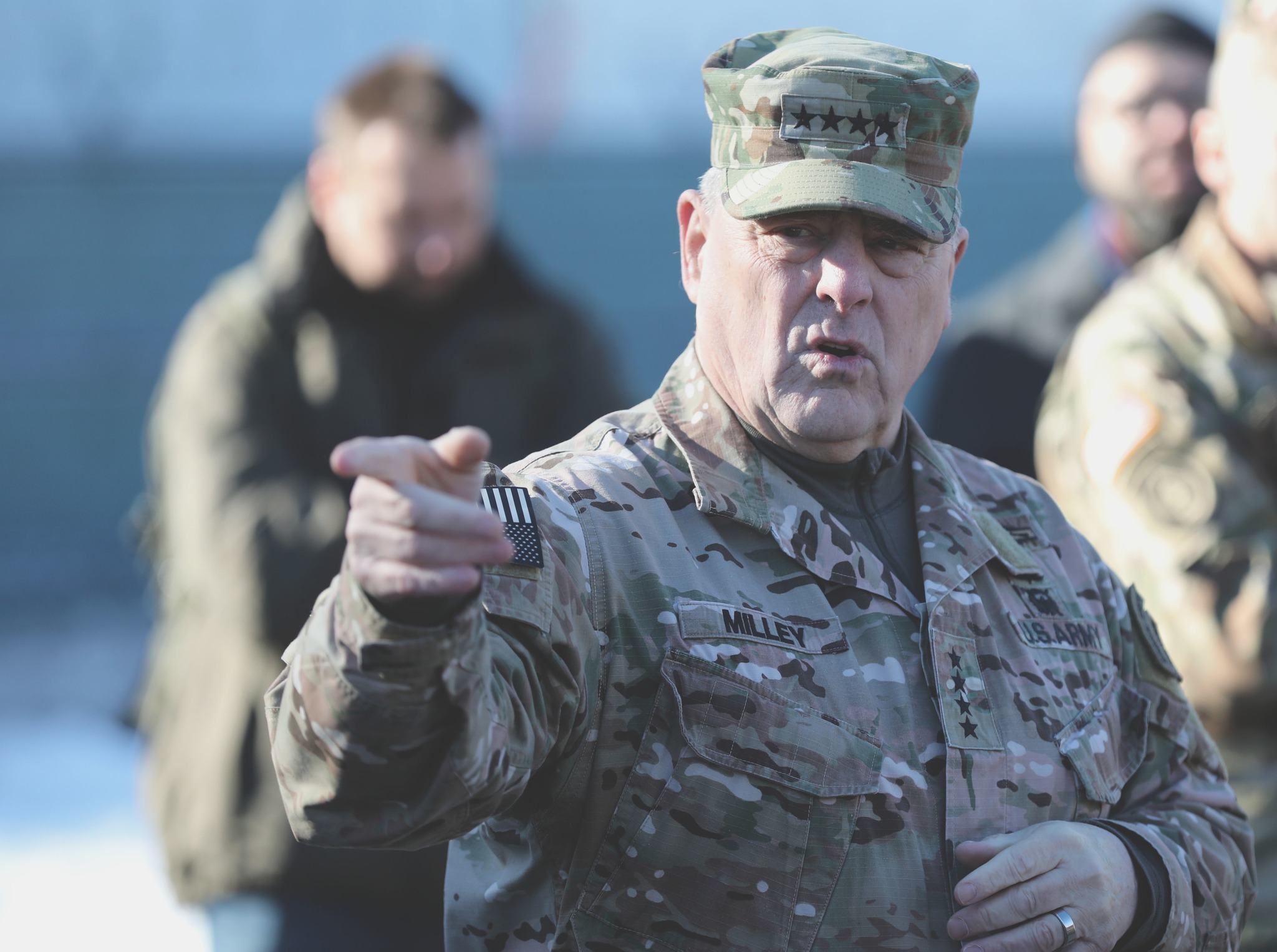 U.S. Army General Mark Milley, chair of the U.S. Joint Chiefs of Staff, told CNN's Oren Liebermann during an interview Monday that last week's cancellation of a drag show at Nellis Air Force base in Nevada was "the absolute right thing to do."
The top U.S. military officer said the decision came from U.S. Secretary of Defense Lloyd Austin, but added that he agreed with the move.
A Pentagon source familiar with the matter told the Washington Blade on Thursday that Milley informed Air Force Chief of Staff Gen. Charles Q. Brown, Jr. that it is not Pentagon policy to fund drag shows on bases and the show needed to be canceled or moved off base.
He echoed those comments during Monday's interview, asserting that the performances "were never part of [Department of Defense] policy to begin with, and they're certainly not funded by federal funds."
"DoD resources should be used for mission-essential operations, not diverted toward initiatives that create cultural fissures within our service ranks," anti-LGBTQ U.S. Rep. Matt Gaetz (R-Fla.) said in a May 23 letter to Milley and Austin.
"I find it completely unacceptable that DoD is using taxpayer dollars to fund DEI programs that are divisive in nature," said Gaetz, referring to diversity, equity, and inclusion – programs typically administered by corporations that have increasingly become targets of conservative outrage.
Milley pushed back on accusations that the military had "gone woke" during the interview, which took place in Normandy, France, marking the 79th anniversary of the D-Day invasion into Nazi-occupied Europe on June 6, 1944.