Russian activist: Gay crackdown seeks to 'shut down' advocacy
Polina Andrianova's group fined 500,000 rubles under "foreign agent" law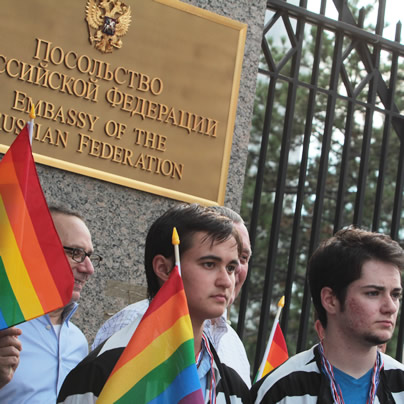 "These laws are aimed at driving LGBT people back into silence, back underground, back to the invisibility," Polina Andrianova of Coming Out, a St. Petersburg-based advocacy group, told the Washington Blade. "That's the whole point of them."
Andrianova spoke to the Blade from St. Petersburg after an appellate judge in the city on July 25 overturned a lower court's ruling that fined Coming Out 500,000 rubles or slightly more than $15,000 for violating a 2012 law that requires groups that receive funding from outside Russia to register as a "foreign agent."
"We were extremely surprised the appeal judge actually dismissed the decision of the lower court and sent our case back for trial," she said. "Even though it's clear we're not guilty of anything, we did not expect that."
The Coming Out case comes against the backdrop of growing outrage over Russia's LGBT rights record.
President Vladimir Putin in late June signed a broadly worded law that bans gay propaganda to minors across the country. A second statute that prohibits foreign same-sex couples and any couple from a country in which gays and lesbians can legally marry from adopting Russian children took effect last month.
Andrianova told the Blade only a handful of people have been charged and found guilty of violating the gay propaganda law. She said the statute's true impact, however, is felt outside the Russian legal system.
"The propaganda terminology is so vaguely defined that nobody knows what is right or wrong to do," Andrianova said. "All I know is it has something to do with me being openly gay. If I am on the streets and I hold hands with my girlfriend or kiss my girlfriend — something that any heterosexual couple can do at any time — I'm afraid now that somebody will call the police. Some mother with a child will call the police and the police will arrest me and harass me."
Authorities in the Russian capital in May arrested 30 people who tried to stage a Pride march outside Moscow City Hall. Police in Murmansk on July 21 arrested four Dutch LGBT rights advocates who were filming a documentary about gay life in Russia.
St. Petersburg police on June 29 took dozens of LGBT rights advocates into custody as they tried to stage their own Pride event.
Andrianova, who did not attend the gathering, told the Blade that several Coming Out volunteers and clients are among the roughly 50 people whom authorities arrested. She said her organization is representing them in court.
Anti-gay laws way for Putin to 'gain more conservative support'
Andrianova told the Blade she feels the ongoing anti-LGBT crackdown is part of what she described as a "much wider campaign" for Russia to "define itself and define itself in opposition to the West, Europe and the United States."
"Russia is defining traditional values and Christian orthodox heterosexual values, patriarchal when a man has a role and a woman has a role with a traditional family with kids," she said. "Gay people, non-Christian orthodox people, all of them are viewed as kind of dangerous to the traditional values of Russia and so they're viewed as non-Russian and [have] imported values from the West."
Andrianova added she feels Putin signed the gay propaganda to minors and adoption bans into law as a way to maintain his popularity within the country, especially after protests erupted after the country's 2012 presidential election the former KGB officer won.
"He got a bit worried about it," Andrianova said. "He's trying to gain more conservative support."
Andrianova blasts Russian sports minister over Sochi comments
Andrianova spoke to the Blade as concerns over whether Russian authorities plan to exempt athletes and visitors who will visit Sochi for the 2014 Winter Olympics in February from the country's gay propaganda law mount.
The Associated Press on August 5 reported the International Olympic Committee is engaged in "quiet diplomacy" with senior Russian officials on the issue.
Russian Sports Minister Vitaly Mutko told a Russian sports website last week the gay propaganda law will apply to those who travel to Sochi for the Olympics. He told reporters during a Moscow press conference on Thursday that the statute's critics need to "calm down."
"Does that mean that during all the rest of the time you don't need to be tolerant and we don't need to be correct in your behavior towards your own citizens?" Andrianova asked, referring to Mutko's statements. "This double standard and hypocrisy needs to be picked up and highlighted by the rest of the world."
All Out and Athlete Ally on August 7 presented a petition with more than 340,000 signatures to the IOC in Lausanne, Switzerland, that urges it to pressure Russian officials to protect the rights of their LGBT citizens. Andre Bank, executive director of All Out, on Thursday discussed the issue with Russian Ambassador to the United Nations Vitaly Cherkin before he met with U.N. Secretary General Ban Ki-moon in New York.
The Associated Press earlier on Friday reported IOC President Jacques Rogge sought further clarification from the Russian government over the application of the gay propaganda ban during the Sochi games.
Andrianova suggested to the Blade that President Obama's decision to cancel his meeting with Putin that had been scheduled to take place in Moscow before next month's G-20 summit in St. Petersburg is among the ways to continue to highlight Russia's LGBT rights record. She said she does not support calls to boycott the Sochi games.
"It's going to be much more effective to use the Olympics to raise this issue as loud and as visibly as possible," Andrianova said. "We should call on the athletes and the sponsors and staff and volunteers to make this issue as visible as they can, to speak as loudly as they can to speak about how shameful it is and how absurd it is for Russia to be acting like this towards its LGBT citizens. That's going to be more effective and more visible in Russia than some athletes not coming to the Olympics."
A member of a Russian LGBT rights group that was fined under the country's "foreign agent" law said on Friday the ongoing gay crack down in Russia seeks to "shut down any kind of possibility for LGBT advocacy."
Harsh anti-LGBTQ bill introduced in Ghana
Measure would criminalize LGBTQ identity, allyship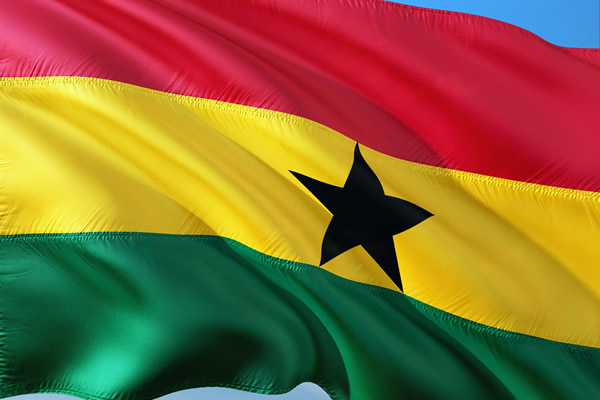 A bill that would criminalize LGBTQ identity and allyship in Ghana was officially introduced in the country's Parliament on Monday.
The "Proper Human Sexual Rights and Ghanaian Family Values Bill" went to the Constitution and Legal Affairs Committee after its first reading.
Eight conservative lawmakers who are from the opposition and ruling parties sponsored the bill. Thomson Reuters Foundation News reports Samuel Nartey George, a member of the National Democratic Congress party, is the lead sponsor.
The bill, if passed, would outlaw LGBTQ identity and subject anyone who identifies as part of the LGBTQ community or as an ally with up to 10 years in prison.
A draft of the bill that was leaked online last week listed some of the punishable offenses that include "gross indecency," which is defined as "the public show of amorous relations between or among persons of the same sex." This act, labeled a misdemeanor, can result in "a term of imprisonment no less than six months and not more than one year."
Activists in Ghana and across the world have sought to raise awareness of the bill on social media with the hashtags #KillTheBill and #GhanaIsEnoughForUsAll. A Change.org petition that urges Ghanaian lawmakers to oppose the measure has been created.
Critics say the measure would violate human rights and would make LGBTQ people more vulnerable to persecution and violence. The Coalition of Muslim Groups in Ghana and other religious organizations have welcomed the bill, with Thomson Reuters reporting they say it is needed to "prevent the dilution of cultural values and beliefs in Ghanaian society."
Naa Seidu Fuseini Pelpuo, the overlord of the Waala Traditional Area, and other traditional leaders have condemned the LGBTQ+ community as "unnatural and [perverted]." Pelpuo has also banned activities between LGBTQ individuals in the Waala Traditional Area and warned of "firm and swift" punishment if found engaging in "such acts," according to the Ghana Broadcasting Corporation.
The bill's introduction comes after the May arrest of 21 activists and paralegals who attended a conference on how to advocate for LGBTQ rights.
Hundreds participate in first-ever Cayman Islands Pride parade
Territory's governor, premier among marchers
Upwards of 600 people participated in the first-ever Pride parade in the Cayman Islands that took place on Saturday.
Caymanian Gov. Martyn Roper, Premier Wayne Panton and opposition MP Barbara Conolly are among those who participated in the parade that the Cayman LGBTQ Foundation, a local advocacy group, organized.
Caymanian authorities required that all participants were vaccinated against COVID-19. Noel Cayasso-Smith, founder and president of the Cayman LGBTQ Foundation, on Monday told the Washington Blade on Monday during a WhatsApp interview that his group did not allow alcohol in the parade and "discouraged" public displays of affections "in order to maintain a respectful event."
"This is the first time in history the Cayman Islands has ever been able to put on a Pride," said Cayasso-Smith. "I'm excited because we had no protesters. We had no negativity throughout the entire parade."
Cayasso-Smith said he and members of the Cayman LGBTQ Foundation decided to organize the parade, in part, because the pandemic has drastically reduced travel to and from the Cayman Islands. Cayasso-Smith noted hotels, condominium associations, restaurants, bars and local businesses all supported the event.
"Pride month came in and you know for every year I got really tired of seeing our Cayman people leaving to go to Atlanta, New York, San Francisco, Canada to enjoy themselves for Pride," he said, while noting the travel restrictions that remain in place because of the pandemic. "We thought it would be great to have our Pride here since we're in our own little bubble."
The Cayman Islands is a British territory that is located in the western Caribbean Sea between Jamaica and Cuba.
The Caymanian government in 1998 refused to allow a gay cruise ship with 900 passengers to dock. Religious officials in the British territories pressured authorities to prohibit an Atlantic Events vessel from visiting the territory.
Cayasso-Smith, who was born in the Cayman Islands, told the Blade that "growing up here has been very difficult for me as a gay person." Cayasso-Smith lived in the U.K. for 13 years until he returned to the Cayman Islands to help his family rebuild their home after Hurricane Ivan devastated the British territory in 2004.
"I decided to stay because I thought, you know, I should be able to live in my country as a free gay man where there's no laws restricting me from being who I am," said Cayasso-Smith. "I feel that as a gay man contributing to the island I should have the right to live free."
Caymanian Grand Court Chief Justice Anthony Smellie in 2019 struck down the territory's same-sex marriage ban. The Caymanian Court of Appeal a few months later overturned the ruling.
The territory's Civil Partnership Law took effect last September.
LULAC Lambda announces 2021 scholarship awards
Castro, Javier Rodriguez win $1,000 honors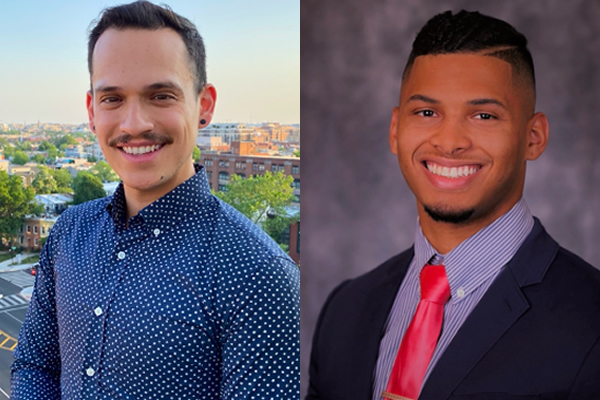 The D.C.-based LGBTQ Latinx organization LULAC Lambda has announced it has selected two D.C. residents bound for graduate studies in foreign affairs and higher education to receive its 2021 annual scholarship award.
"For a fourth year in a row, LULAC Lambda will provide scholarships to outstanding scholars who come from our LGBTQ+ Latinx community," said Erik Rodriquez, the LULAC Lambda president, in a statement released by the group. "Our scholarship program will help these scholars achieve their academic goals and reduce their student debt," Rodriquez said.
The statement says one of the two scholarship awards, for $1,000, will go to Brian Castro, who will begin studies for a master's degree in the fall of 2021 at Georgetown University's Walsh School of Foreign Service.
"The generous scholarship provided by LULAC Lambda will complement my studies by going directly into my tuition costs," Castro said in the statement. "Though I have been a resident of Washington, D.C., working full-time at a leading public health consulting firm, I am grateful to have received the support from an organization that is also committed to social justice," he said.
The other scholarship, for $1,300, will go to Victor Javier Rodriguez for his doctoral work in education at Florida State University. The LULAC Lambda statement says Javier Rodriquez's academic interest lies in "exploring the relationship between school communities and districts' implementation of anti-racist practice and student success."
In his own words, Javier Rodriquez said, "A long-term career goal of mine is to affect change at the federal level through the United States Department of Education, in which I would work to address our nation's education crisis by advocating for equitable policies and practices that improve the outcome for all our students, especially those who are most vulnerable."
LULAC Lambda says it was founded in October 2014 "to mobilize and strengthen the LGBTQ+ and Latinx communities of Washington, D.C. through community and civic engagement." It is one of 1,000 chapters across the country affiliated with the League of United Latin American Citizens (LULAC), the nation's largest and oldest Latinx volunteer-based civil rights organization, the group's statement says.