Russian police arrest 30 at gay rights rally
Organizer punched in the face before authorities detained him, others
Reuters reported authorities took the advocates into custody outside Moscow City Hall for violating the Russian capital's ban on gay rights marches. A photo that Nikolai Alekseev, co-founder of Moscow Pride, posted to his Facebook page shows a man punching him in the face before his arrest.
Gay Star News on Friday reported Russian authorities came to Alekseev's home and warned him, his mother and another Pride organizer that they could face charges under Russian law if they staged the event.
"I don't know what will happen tomorrow and how many people will be courageous enough to turn up for Moscow Pride," Alekseev told the website.
The Moscow arrests took place against the backdrop of increasing criticism against the Russian government for widespread anti-LGBT discrimination and violence in the country.
The State Department in January criticized the passage of a bill in the Russian Duma that would prohibit the "promotion of homosexuality" to minors. Russian lawmakers are expected to give final approval to the measure in the coming weeks.
A St. Petersburg court in February upheld a previous ruling that dismissed a lawsuit against Madonna for violating the city's ban on "homosexual propaganda" to children during an August 2012 concert.
Two men remain in custody after they allegedly sodomized Vladislav Tornovoi with empty beer bottles and set his body on fire near Volgograd on May 10 after he reportedly came out to them following a night of drinking.
Gay Ukrainian advocates rally; Georgian activists attacked
Dozens of advocates held the Ukraine's first gay rights rally in the country's capital, Kiev, in spite of an earlier court ruling that banned it on the same day Russian authorities arrested Alekseev and other Moscow Pride participants.
The Ukraine march took place eight days after thousands of people attacked a few dozen Georgian gay rights advocates who tried rally in Tbilisi, the country's capital, to commemorate the annual International Day Against Homophobia.
Irakli Vacharadze, founder of Identoba, a Georgian LGBT advocacy group that organized the rally, told the Washington Blade earlier this month that violence against gays and lesbians in the former Soviet republic remains a serious concern. He said on May 19, two days after the mob attacked him and other rally participants, that "we are sitting in our homes" and "can't get out."
As for Alekseev, authorities released him from custody a few hours after his arrest.
"I am now safe and in the safe location," he said in post to his Facebook page on Saturday. "We did it! Thanks to all [who] came out without fear despite the bans."
Russian police on Saturday arrested 30 gay activists who attempted to stage a Pride celebration in Moscow.
Pope Francis meets with transgender people at Vatican
Meeting took place during weekly audience at St. Peter's Basilica on Aug. 10.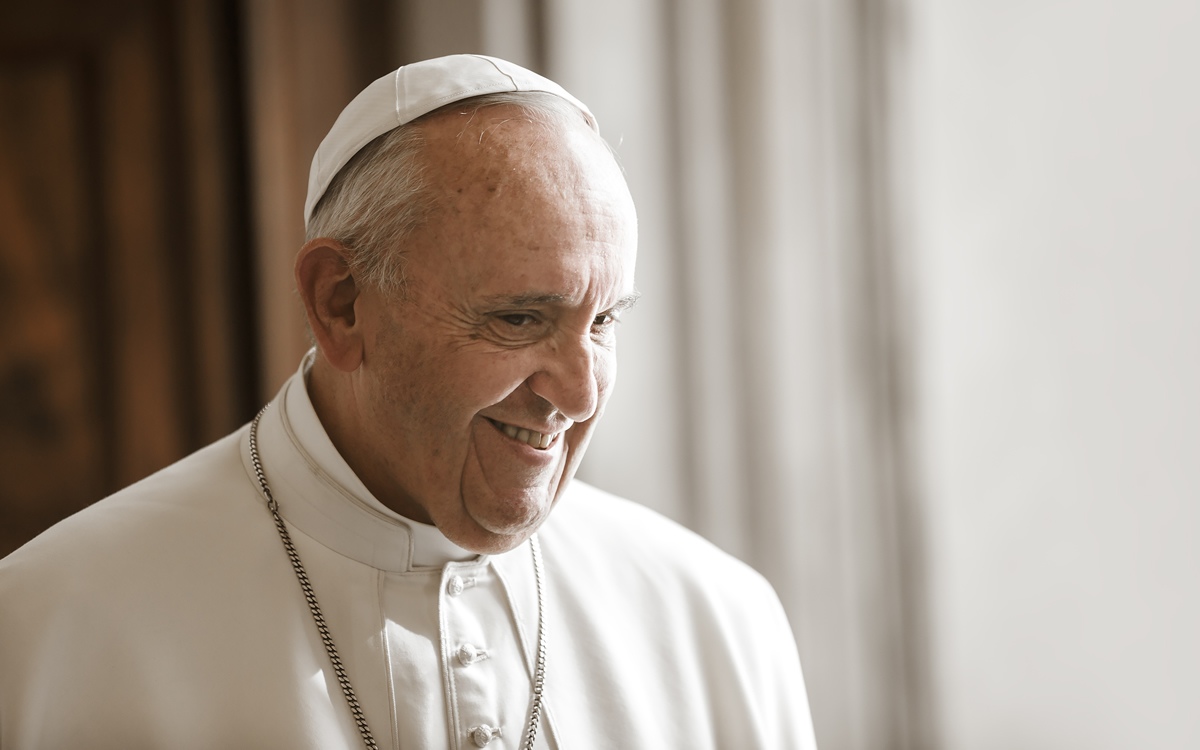 The Vatican's newspaper L'Osservatore Romano reported that during the weekly papal audience in St. Peter's Basilica on Aug. 10, Pope Francis met with a fourth group of transgender people who are staying in a church on the outskirts of Rome.
Sister Genevieve Jeanningros and the Rev. Andrea Conocchia told L'Osservatore Romano that this was the fourth papal audience since the Blessed Immaculate Virgin Church in the Torvaianica neighborhood of Rome's suburbs opened its doors to trans people during the coronavirus pandemic.
L'Osservatore Romano noted that the pope previously met with some of the trans residents sheltering in the church on April 27, June 22 and Aug. 3.
"No one should encounter injustice or be thrown away, everyone has dignity of being a child of God," the paper quoted Jeanningros as saying.
Francis has earned praise from some members of the LGBTQ and intersex community for his outreach.
When asked in 2013 about a purportedly gay priest, he replied, "Who am I to judge?" He has met individually and in groups with trans people over the course of his pontificate the Associated Press reported.
But he has strongly opposed "gender theory" and has not changed church teaching that holds that same-sex sexual acts are "intrinsically disordered." In 2021, he allowed publication of a Vatican document asserting that the Catholic Church cannot bless same-sex unions since "God cannot bless sin," the AP noted.
Brittney Griner appeals 9-year prison sentence
Russian court on Aug. 4 convicted WNBA star of drug smuggling.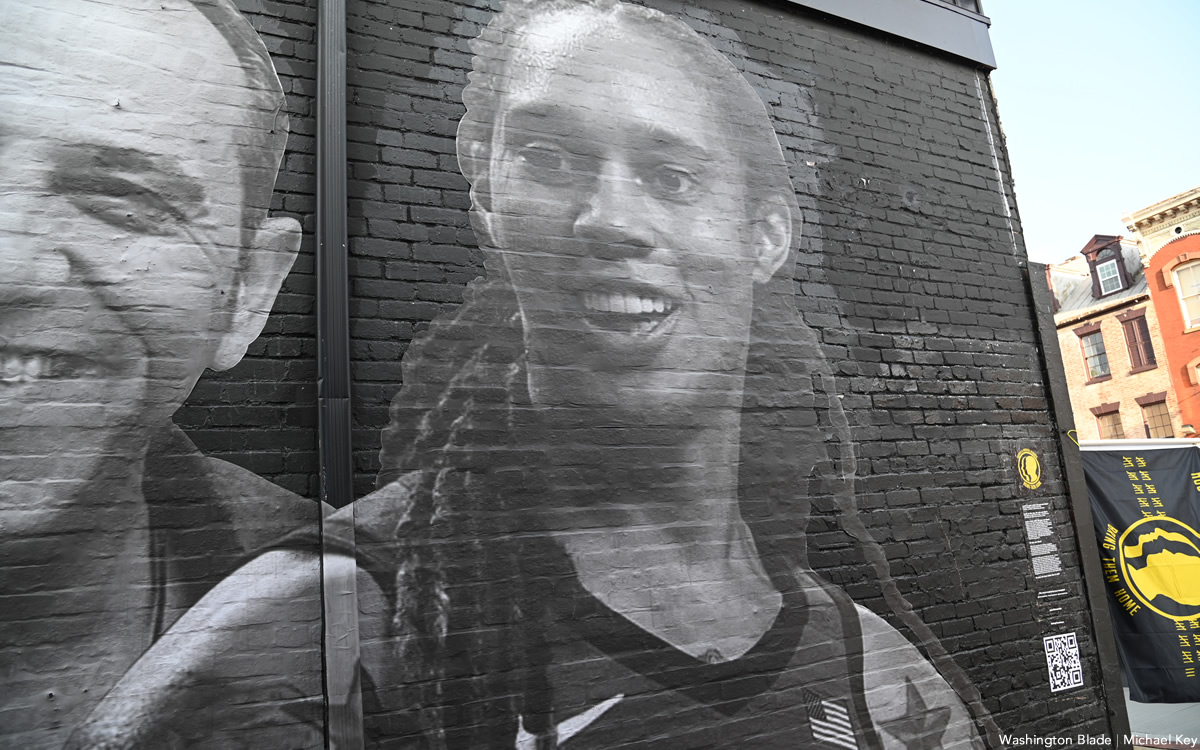 Lawyers for WNBA star Brittney Griner on Monday appealed the nine-year prison sentence she received earlier this month after a Russian court convicted her of smuggling drugs into the country.
The court on Aug. 4 convicted Griner — a Phoenix Mercury center and two-time Olympic gold medalist who is a lesbian and married to her wife, Cherelle Griner — and sentenced her to nine years in a penal colony.
Officials at Moscow's Sheremetyevo Airport in February detained Brittney Griner after customs inspectors allegedly found hashish oil in her luggage. The State Department subsequently determined that Russia "wrongfully detained" her.
Brittney Griner in July pleaded guilty to the drug smuggling charges.
U.S. Secretary of State Antony Blinken has publicly acknowledged the U.S. has offered Russia a deal to secure the release of Brittney Griner and Paul Whelan, another American citizen who is serving a 16-year prison sentence after his conviction for spying.
American officials have reportedly expressed a willingness to release Viktor Bout, a Russian arms dealer who is serving a 25-year prison sentence in the U.S., as part of a prisoner swap.
Russian Foreign Minister Sergey Lavrov last week said his country was "ready to discuss" a potential deal with the U.S. A spokesperson for Russia's Foreign Ministry later confirmed negotiations between the two countries over a potential prisoner swap have begun.
LGBTQ and intersex communities in Pakistan forge ahead
Colonial-era criminalization law remains in place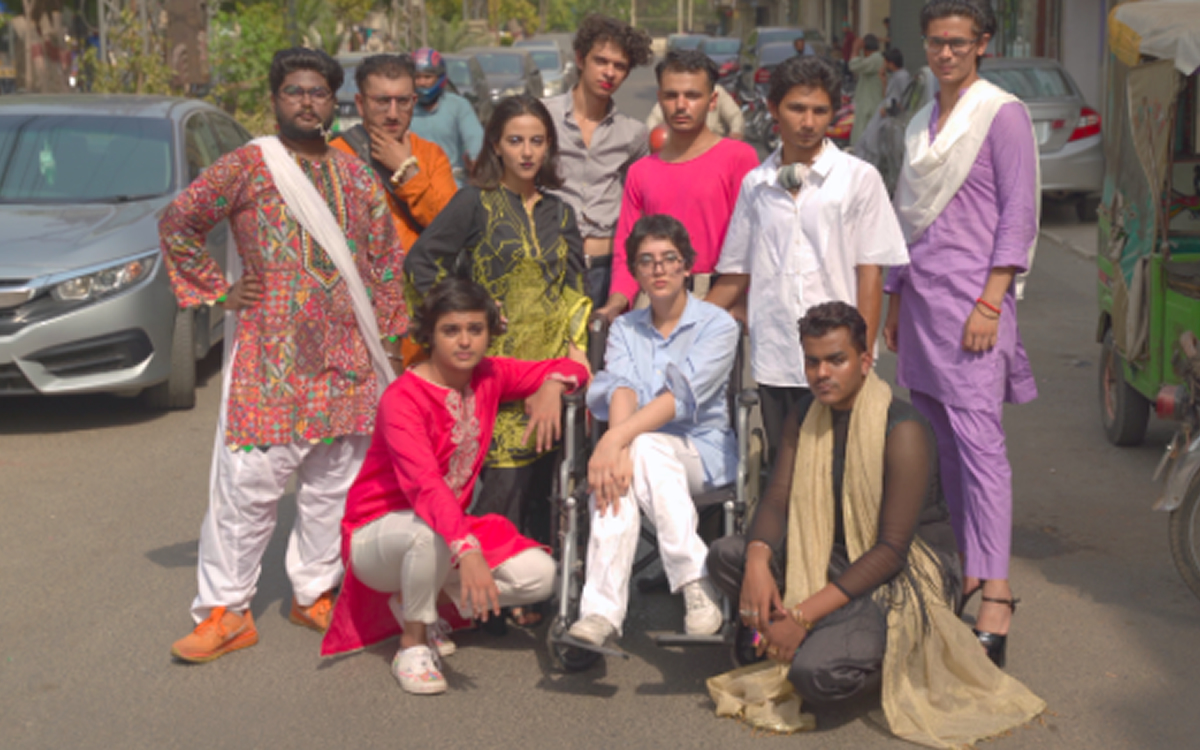 Pakistan is a country that is notorious for its human rights violations, and the LGBTQ and intersex community is one of the most vulnerable groups in the country. Despite the challenges, the community is fighting for their rights and slowly making progress.
Since homosexuality is illegal in Pakistan, the LGBTQ and intersex community is often forced into hiding. This makes it difficult to estimate the size of the community, but it is thought that there are tens of thousands of LGBTQ and intersex people living in Pakistan. Many of them live in wealthy areas of Karachi, the country's largest city, without fear, as do community members in similar parts of Pakistan.
The community, however, continues to face many challenges in Pakistan. They experience discrimination and violence both from individuals and the government.
In 2018, for example, the Pakistani government passed a law under Section 377 of the country's colonial-era penal code that made same-sex marriage punishable by up to 10 years in prison. Homosexuality remains criminalized in Pakistan.
In addition to the criminalization of LGBTQ and intersex Pakistanis, the community also continues to face discrimination and violence that family members often perpetuate.
Many LGBTQ and intersex people face verbal, emotional and even physical abuse from their families due to societal and religious pressures. This can lead to them dropping out of school or foregoing higher education altogether.
Discrimination in the workplace and education system forces many LGBTQ and intersex Pakistanis to remain in the closet, and those who are out often cannot find work or continue their education. Access to health care — including testing and treatment for sexually transmitted diseases and infection — is an ongoing challenge.
A law that permits transgender people to legally change the gender on their national ID cards and other official documents, allows them to vote and bans discrimination based on gender identity in employment, health care, education and on public transportation took effect last year. Pakistan's Supreme Court in 2009 ruled in favor of recognizing trans people as a third gender on identity cards. Discrimination against trans Pakistanis remains pervasive in spite of these advances.
Pakistan's LGBTQ and intersex rights organizations fight for change
Some of the country's LGBTQ and intersex advocacy groups organizations are based in Lahore, but most of them are in Karachi.
Pakistan's first gay rights organization was founded in Lahore in 1994. There are now more than 20 groups that are working to spread awareness and understanding about the LGBTQ and intersex community.
O, also known as O Collective, was founded in Lahore in March 2009 by activists dedicated to the protection of the rights of sexual minorities, specifically LGBTQ and intersex people. They are committed to the education and support of queer communities, sexual minorities, and their families and friends. O provides a safe space for the community to meet and discuss issues such as sexual health and legal rights.
The Naz Health Alliance is a public health NGO that works with the government and other stakeholders to provide technical assistance to public health programs, conduct research, provide capacity building, advocate for policy changes and social inclusion, and create awareness regarding the sexual health and human rights of MSM (men who have sex with men) and transgender communities.
The group also works towards building a healthy and inclusive society by addressing social exclusion faced by the MSM and transgender community. Qasim Iqbal founded the Naz Health Alliance in 2011.
Uzma Yaqood founded the Forum for Dignity Initiatives in 2013.
FDI is a research and advocacy organization that aims to improve the lives of sexual and gender minorities in Pakistan through education, health and other social services that are sensitive to their respective identities. The organization works to ensure women, young people and trans individuals are able to live their lives without fear.
Jannat Ali — who describes herself as an "artivist" — is the executive director of Track T, a trans rights organization that is based in Lahore.
Her organization in 2018 organized Pakistan's first-ever trans Pride parade that nearly 500 people attended. The country's first-ever Pride parade — which violence marred — took place in Karachi the year before.
Ali in March 2021 launched a program with episodes on Instagram and YouTube. She is the first openly trans person to host her own show in Pakistan.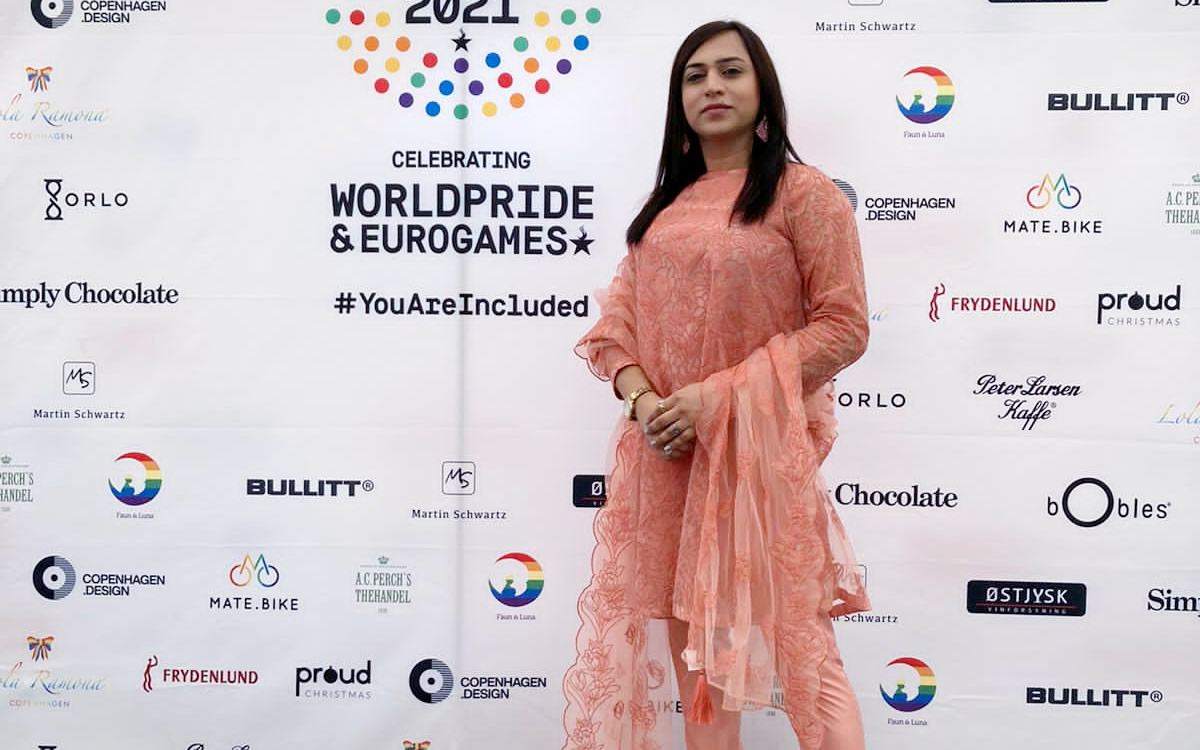 Hussain Zaidi is a recent Swarthmore College graduate who has worked tirelessly to ensure trans people can access public health care in Pakistan. Zaidi spoke with the Washington Blade about how Pakistani's view LGBTQ and intersex communities and what can be done to ensure their safety.
"LGBTQ+ communities are typically seen as communities adopting a Western framework for sexuality that is incongruent with the cultural norms within Pakistan," said Zaidi. "There is an indigenous culture in Pakistan where queerness and trans bodies can thrive, but our conception of this cultural praxis and way removed from global narratives of LGBTQ+ freedom and self-autonomy."
Zaidi added "labels for the LGBTQ+ community are considered illegitimate and propaganda arguing that Pakistani individuals on the queer/trans spectrum are coopting identities oriented towards Western frameworks and lenses."
"Even within communities that would be considered LGBTQ+, we see people rejecting the LGBTQ+ framework and instead arguing for the acceptance of local, indigenous praxis of transness and queerness," added Zaidi. "So overall the social landscape of LGBTQ+ rights is complex and intersectional, with the perception of the label differing based on what class, status, educational level and background the Pakistani acting as the perceiver comes from."
Zaidi said safety for LGBTQ and intersex Pakistanis "starts first by doing the work to understand how communities in Pakistan want to represent themselves in broader Pakistani culture."
"Practicing the construction of systems of protection for LGBTQ+ allied people requires a culturally sensitive and community-informed approach," said Zaidi. "Often foreign organizations providing aid and support expect programming to revolve around terminologies and ideas that are globally accessible and originated from/digestible by the West. Due to this, the important work of understanding how to support existing communities in establishing and advocating for their identities and rights goes ignored or under-prioritized."
"By understanding what existing communities want, a community-informed strategy to safely advocate for LGBTQ+ aligned people can be implemented that also doesn't put the community itself at risk in any way," added Zaidi. "There are not many organizations doing work of this nature, due to the level of public censorship and policing that is arranged by dissenting opponents to the LGBTQ+ framework. By guaranteeing basic systems of protection and safety, we can expect the number of people and organizations committed to supporting variant sexual and gender identities to increase."
U.S., German embassies support LGBTQ, intersex activists
The U.S. Embassy in Pakistan works to raise awareness and understanding of LGBTQ and intersex issues and people in the country.
It organizes community and educational events to build connections and support among LGBTQ and intersex Pakistanis and works to fight discrimination and oppression based on sexual orientation or gender identity. The embassy, which is located in Islamabad, the Pakistani capital, in 2011 hosted an LGBTQ and intersex event.
"Mission Pakistan works to strengthen and support the LGBTQI+ community," tweeted the embassy on May 17, which is the International Day Against Homophobia, Biphobia and Transphobia. "We strive every day to ensure the human rights of the LGBTQI+ community are respected and protected from oppression. We continue to press for full equality."
The German Embassy in Karachi in 2021 also hosted an event for queer Pakistanis.