Putin signs 'anti-gay propaganda' bill into law
Measure comes amid increased anti-gay violence, discrimination in Russia
The Associated Press reported Putin signed the measure — under which individuals will face fines of between 4,000 and 5,000 rubles ($124-$155) and government officials would face fines of between 40,000 and 50,000 rubles ($1,241-$1,551) — less than a week after Russia's upper house of Parliament approved it.
Organizations will also face a fine of up to 1 million rubles ($31,000) or suspension of their activities for up to 90 days. Foreigners will also face up to 15 days in jail and deportation.
The Russian Duma on June 11 passed the bill in an unanimous vote.
"I was sure it would be passed," Nikolai Alekseev of Gay Russia, an LGBT advocacy group, told the Washington Blade during an interview from Moscow after the Duma vote. "It will now be signed by the president, who is very much using this fight against homosexuals in his campaign to attract voters."
Putin signed the bill into law against the backdrop of growing concern over anti-LGBT discrimination and violence in Russia.
Two men in Volgograd and on the Kamchatka Peninsula in Russia's Far East in recent weeks have been killed during what local authorities have described as anti-gay attacks.
Police in St. Petersburg on Saturday arrested 40 LGBT advocates and a handful of the estimated 200 nationalists who challenged them during a gay rights rally. Authorities on May 24 arrested Alekseev and 29 other gay activists who tried to stage a Pride celebration outside Moscow City Hall.
The State Department, the European Union and retired tennis champion Martina Navratilova are among those who have criticized Russian lawmakers and Putin over their opposition to LGBT rights in the country.
Alekseev and a growing number of other LGBT rights advocates have also called for a boycott of the 2014 Winter Olympics in Sochi and the 2018 World Cup that will also take place in Russia.
"[They are] a very good opportunity to raise particular concerns," Alekseev told the Blade earlier this month. "One of the ways for many countries would be to boycott these international sporting events because they take place in a country which doesn't respect basic human rights."
Russian President Vladimir Putin on Sunday signed a bill into law that bans the "promotion of homosexuality" to minors.
IDAHOBiT events to promote intersectionality, resilience, allyship
HRC president to participate in virtual panel in Canada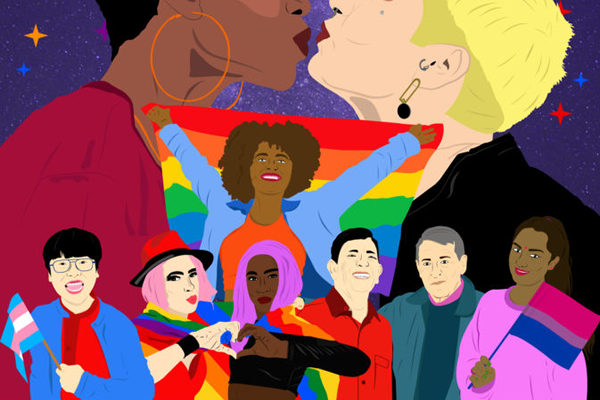 Intersectionality, resilience and allyship are among the themes that this year's International Day Against Homophobia, Biphobia and Transphobia events will highlight.
Dignity Network Canada and the Black Coalition for AIDS Prevention on May 17 will hold a virtual panel that will feature Human Rights Campaign President Alphonso David, Canadian Center for Gender and Sexual Diversity Executive Director Debbie Owusu-Akyeeah, Kaleidoscope Trust Executive Director Phyll Opoku-Gyimah, COC Nederland Executive Director Marie Ricardo and Rainbow Railroad Executive Director Kimahli Powell. The British High Commission and the Dutch Embassy in Canada have co-sponsored the event.
"We hope that this will be a really interesting and important conversation on intersectionality and transnational solidarity — and what it means for these leaders and their organizations during these times," reads a description of the event.
The U.N. LGBTI Core Group on May 17 will host a virtual IDAHOBiT event that will focus on ways to develop an "inclusive and diverse post-pandemic world." The World Bank Group, the International Monetary Fund, the European Bank for Reconstruction and Development, the Inter-American and Asian Development Banks host a similar IDAHOBiT commemoration.
"In order to heal from the economic, social, and public health dire impact the pandemic has had and still has, every plan of recovery must take into account a human-rights based, intersectional and gender responsive approach that addresses the specific needs of LGBTI persons in order not to leave them further behind," reads a description of the U.N. LGBTI Core Group event.
Several Russian LGBTQ rights groups on May 17 will hold a "Vaccine for Acceptance" event that seeks to bolster allyship in the country.
Retired South Africa Constitutional Court Justice Edwin Cameron on May 16 will moderate a virtual panel that will focus on religion and anti-LGBTQ violence.
Workplace Pride and the Dutch Embassy in Budapest on May 17 will host a symposium on LGBTQ-inclusive workplaces in Hungary. M.V. Lee Badgett, an economics professor at the University of Massachusetts, on the same day will participate in a webinar the U.S. Embassy in Singapore is hosting with Oogachaga, a local LGBTQ advocacy group.
Haver Srbija, a Serbian NGO, on May 15-16 will hold Falafel, a film festival that seeks to build "bridges and promotes Israeli, Jewish and LGBTQI culture and communities" and highlight "various social issues in the context of the fight against prejudice, discrimination, anti-Semitism, homophobia and xenophobia and encourages the audience to develop critical thinking on the issue of these topics." Proud Lebanon is slated to hold a series of six webinars between May 17-22 that will focus on feminism, LGBTQ rights and other topics.
The National Center for Sexual Education in Cuba will hold a series of virtual forums and other events through the month to commemorate IDAHOBiT.
CENESEX Director Mariela Castro, whose father is former Cuban President Raúl Castro, during a May 4 press conference in Havana said the IDAHOBiT events are part of the process of amending the country's family code to make it more equitable for LGBTQ Cubans. Mariela Castro said a bill to amend it will be introduced in the Cuban Parliament in July.
"I was able to appreciate that the majority of the population … is in favor of recognizing the rights of LGBTI+ people and especially the rights in the family sphere that include the possibility, the option, of marriage," said Mariela Castro during the press conference, according to Tremenda Nota, the Washington Blade's media partner in Cuba.
IDAHOBiT commemorates the World Health Organization's 1990 decision to declassify homosexuality as a mental disorder.
This year's events will take place against the backdrop of a pandemic that continues to exacerbate existing inequalities for LGBTQ people and other vulnerable groups around the world.
Consensual same-sex sexual relations remain criminalized in dozens of countries. Violence based on gender identity and sexual orientation remains rampant in the U.S. and throughout the world.
Queen calls for conversion therapy ban in UK
British government urged to move quickly to prohibit practice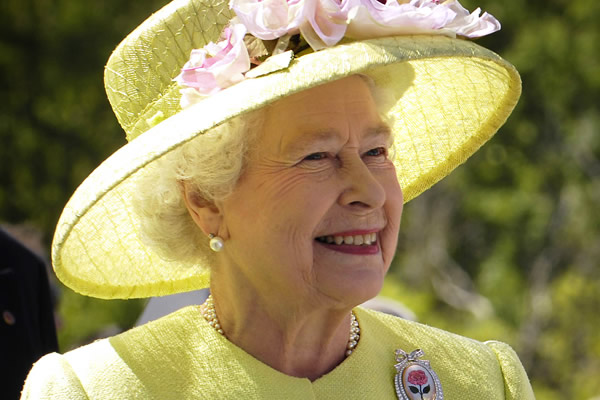 Queen Elizabeth II on Tuesday in a speech that marked the opening of Parliament called for a ban on so-called conversion therapy in England and Wales.
"Measures will be brought forward to address racial and ethnic disparities and ban conversion therapy," Elizabeth said. 
While this announcement forecasts a step forward in LGBTQ activism and a change in the culture surrounding LGBTQ acceptance in the U.K.; the queen's statement was met with hesitation, especially with regards to the when and how the ban will be implemented. 
According to the U.K.'s public sector information website, the passing of legislation to implement the ban will be preceded by a consultation and a survey of public opinion to ensure that the ban can address conversion therapy while "protecting the medical profession; defending freedom of speech; and upholding religious freedom."
"We welcome the commitment to introduce legislation to ban so-called 'conversion therapy'," commented Nancy Kelley, CEO of Stonewall, one of the U.K.'s leading LGBTQ rights organizations. "However, the news of a consultation is concerning and will be hard for our communities to hear."
"We don't need a consultation to know that all practices that seek to convert, suppress, cure or change us are dangerous, abusive and must be banned," Kelley further mentioned. "Lesbian, gay, bi, trans, intersex and ace communities have been waiting almost three years for the U.K. government to follow through on their promise to ban all conversion practices, and any delay leaves us at further risk of abuse."
Peter Tatchell, director of the Peter Tatchell Foundation, also welcomed the queen's announcement on the introduction of the new legislation, however, he expressed distaste at the "further delay, lack of clarity, and absence of a timetable for the ban."
"The government has been promising this ban for nearly three years and still we don't have it. All we've had is more than 1,000 days of dithering," said Tatchell. "We have had countless studies and consultations. We don't need any more. It's time (Prime Minister) Boris (Johnson) got on with it and got this ban done." 
"We need to see the proposed legislation," Tatchell further proposed. "It must not allow religious exemptions. Faith bodies are the main proponents. The ban needs to be full and comprehensive and provide statutory support for victims and survivors."
Similar sentiments have frequented social media platforms, with various LGBTQ individuals and allies criticizing the action plan to implement legislation that addresses conversion therapy.
"The U.K. government wants to consult the public before the ban, but we don't need to consult before the banning," Twitter user @jakepayne1994 tweeted. "There shouldn't be consultation on torture and abuse. There should be a full ban on LGBT+ conversion therapy with no exceptions."
"The government promised a blanket ban on gay conversion therapy years ago," @ohkelliott tweeted. "Every waking second that goes by, people in the U.K. are undergoing torment, physical and psychological abuse, and vile life changing torture whilst the government are delaying its legislation."
Calls to action for the British government to expedite the process of introducing the legislation have emerged and Tatchell mentions "the U.K. government must publish a comprehensive bill now, as well as a clear timeline for its implementation." 
"As part of the Ban Conversion Therapy Coalition, we will continue to hold the U.K. government to account on their promise to ban this abhorrent practice for good, everywhere it happens and to everyone it harms, and protect our communities from harm," said Tatchell.
Gay Iranian man murdered in so-called honor killing
State Department describes Ali Fazeli Monfared's death as 'appalling'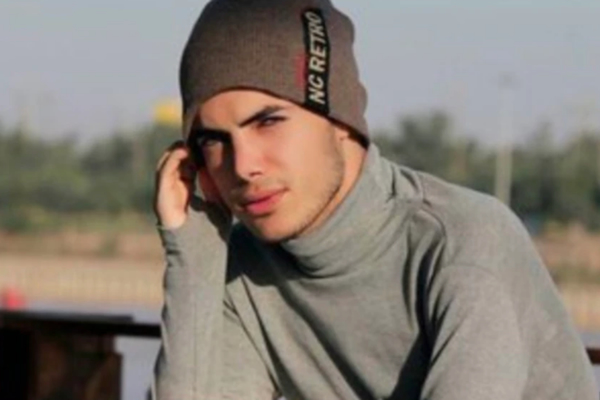 Reports indicate an Iranian man's relatives killed him after they discovered he was gay.
The Iranian Lesbian and Transgender Network wrote on its website that Ali Fazeli Monfared, 20, was kidnapped in Ahvaz, a city in Iran's Khuzestan's province on May 4.
The advocacy group said Monfared, who was known as Alireza, was beheaded. His body was reportedly found on May 5, the day after he was kidnapped.
The Iranian Revolutionary Guard Corps had exempted Monfared from military service because he is gay, even though consensual same-sex sexual acts remain punishable by death in the country. An activist who has known Monfared since late 2019 told the Iranian Lesbian and Transgender Network his half-brother discovered he was gay when he opened an envelope from the Iranian Revolutionary Guard Corps that contained his military exemption card.
Masih Alinejad, an Iranian journalist and activist, reported Monfared at the time of his murder was planning to flee Iran and live with his boyfriend, who previously sought refuge in Turkey. Alinejad said Monfared's half-brother and cousins killed him "as part of an honor killing."
2-Alireza was killed by being beheaded by his family. After beheading him, the family dumped this poor man's body under a tree outside of the city of Ahwaz. Alireza was about to flee Iran to join his boyfriend, who's a refugee waiting for him in Turkey. #علیرضا_فاضلی_منفرد pic.twitter.com/QMqAoINHIm

— Masih Alinejad 🏳️ (@AlinejadMasih) May 8, 2021
The Iranian Lesbian and Transgender Network says authorities have arrested Monfared's half-brother and cousins and charged them with first-degree murder. A State Department spokesperson on Tuesday in a statement to the Washington Blade described the Fazeli Monfared's murder as "appalling."
"The United States firmly opposes abuses against LGBTQI+ persons. The struggle to end violence, discrimination, criminalization and stigma against LGBTQI+ persons is a global challenge, and one that remains central to our commitment to promote human rights and fundamental freedoms for all individuals," said the spokesperson.
"Iran must do more to ensure the human rights of LGBTQI+ persons are protected," added the spokesperson. "We extend our deepest sympathies to Mr. Monfared's loved ones."