'Dangerous' time in Russia
Violence, anti-gay legislation prompt calls for Sochi Olympics boycott
As LGBT rights advance in the United States, gays in Russia are experiencing the opposite trend: an erosion of rights and a violent backlash against those fighting for equality there.
Russian lawmakers on Tuesday approved a bill that would ban the "promotion of homosexuality" to minors, leading some to urge a U.S. boycott of the 2014 Winter Olympics in Sochi.
The measure passed in the Duma by a 436-0 vote margin with one abstention. Individuals would face fines of between 4,000 and 5,000 rubles ($124-$155,) and government officials would face fines of between 40,000 and 50,000 rubles ($1,241-$1,551.)
Media organizations and other groups would face a fine of up to 1 million rubles ($31,000) or suspension of their activities for up to 90 days. Foreigners could also face up to 15 days in jail and deportation.
Nikolai Alekseev of Gay Russia, an LGBT advocacy group, told the Washington Blade from Moscow on Wednesday he "was expecting" lawmakers would support the measure. He noted programs on Russian television were largely supportive of the measure – and some of its supporters publicly compared homosexuality to pedophilia.
The Federation Council, Russia's upper house of parliament, still needs to approve the bill, but observers expect it will easily pass.
President Vladimir Putin, who announced his divorce from his wife of 30 years last week, is expected to sign it into law.
"I was sure it would be passed," Alekseev said. "It will now be signed by the president, who is very much using this fight against homosexuals in his campaign to attract voters."
The State Department in January criticized the passage of the "promotion of homosexuality" bill on its first reading. The United Nations, Amnesty International and German Chancellor Angela Merkel are among those who have also spoken out against the measure.
"Russia is trying very hard to make discrimination look respectable by calling it 'tradition,' but whatever term is used in the bill, it remains discrimination and a violation of the basic human rights of LGBT people," Graeme Reid, LGBT rights program director at Human Rights Watch, said. "To try to exclude LGBT people as 'non-traditional' is to try and make them less than human. It is cynical, and it is dangerous."
"This is a very sad day for the Russian LGBTI community and for Russian democracy," Martin K. I. Christensen, co-chair of ILGA-Europe's Executive Board, added.
The measure passed amid growing concerns over anti-LGBT violence and discrimination in the country.
Two men allegedly sodomized Vladislav Tornovoi with empty beer bottles and set his body on fire near Volgograd on May 10 after he reportedly came out to them. Reuters on June 3 reported authorities on the Kamchatka Peninsula in Russia's Far East said three men stabbed and trampled a gay man to death late last month before they set his car on fire with his body inside.
Russian lawmakers are also poised to ban foreign same-sex couples from adopting Russian children.
Alekseev said hundreds of skinheads and other anti-gay demonstrators confronted the few dozen LGBT protesters who kissed outside the Duma before Tuesday's vote. He noted several of the advocates were attacked; and one of them remains in the hospital.
Alekseev said authorities arrested many of the LGBT activists and "didn't touch any of the anti-gay protesters."
"We're quite used to such hostility and to such arrest," he told the Blade.
Boycott Sochi Olympics?
HereTV.com host Jim Morrison posted a petition to the White House's website after Tuesday's vote that calls for a boycott of the 2014 Winter Olympics that will take place in the Russian city of Sochi in February.
"For my country to participate in this is outlandish," he told the Blade.
A Russian appeals court in March 2012 upheld a lower court ruling that blocked a group that sought to disseminate information on the Russian LGBT rights movement during the Sochi games.
Alekseev, who has appealed the decision to the European Court of Human Rights, noted the country will also host the 2018 World Cup.
He said economic sanctions against Russia is one way to pressure the government to improve its record on LGBT rights and other human rights issues. Alekseev added, however, the international community "should think" before it decides to participate in the Sochi Olympics and the World Cup.
"[They are] a very good opportunity to raise particular concerns," he said. "One of the ways for many countries would be to boycott these international sporting events because they take place in a country which doesn't respect basic human rights."
The United States and other countries boycotted the 1980 Summer Olympics in Moscow in response to the Soviet Union's invasion of Afghanistan the year before.
Cyd Zeigler, Jr., co-founder of Outsports.com, described the boycott as "the biggest black eye this country has ever self-inflicted."
"The Olympics are supposed to be apolitical," he said, noting gay Olympic diver Greg Louganis was unable to compete because then-President Jimmy Carter decided to boycott the games. "To start playing politics by removing an opportunity for these athletes to participate — something they've been working for all their lives would be a disgrace."
Blake Skjellerup, a gay short track speed skater from New Zealand who plans to compete in Sochi, said he would not support a boycott of the games.
"The Olympic games for athletes is something they dream of their whole life and spend their whole life working for," he told the Blade during an interview on Tuesday night from Calgary where he continues to train. "To have that swept away from underneath you is pretty shocking."
Gay gymnast Josh Dixon, who finished 13th at the Olympic trials ahead of last summer's London games, said there would be "nothing more disheartening" than to "discredit the years of work put into accomplishing a goal taken away for political reasons."
"To have that work taken away, let alone the time it took to reach such a level, would be gut-wrenching," he told the Blade.
Zeigler and Skjellerup both said they support any athlete who decides to publicly speak out against LGBT rights abuses in Russia.
"I'll be focusing 110 percent on my competing," Skjellerup said. "I'm not going to tone down the sort of person that I am just because I'm in a country that has these barbaric laws that exist saying that who I am is wrong."
The U.S. Olympic Committee did not respond to the Blade's request for comment.
Conservatives blame pro-trans policy after assaults in Loudoun schools
'Gender fluid' 15-year-old accused of attacking female students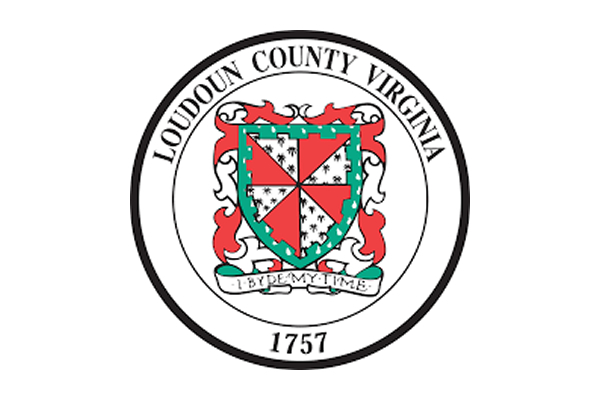 The Loudoun County, Va., public school system's recently adopted policy of allowing students to use the bathroom that matches their gender identity has come under fire over the past two weeks by outraged parents and conservative political activists following reports that a 15-year-old "gender fluid" boy allegedly sexually assaulted two girls in different high schools.
The parents of one of the girls released a statement through the Virginia-based Stanley Law Group blaming school officials for failing to put in place safeguards to prevent the boy, who they say was dressed in a skirt, from entering the girl's bathroom to assault their daughter at Stone Bridge High School in Ashburn, Va., on May 28.
The statement accuses Loudoun County Schools officials and the Loudoun County Board of Education of failing to take steps to prevent the same 15-year-old boy from allegedly sexually assaulting another female student at Broad Run High School, also located in Ashburn, on Oct. 6 in a vacant classroom.
School officials acknowledge that the boy was transferred to the second school after law enforcement authorities released him from a juvenile detention facility following his arrest for the first case, in which the Loudoun County Sheriff's Office said he was charged with two counts of forceable sodomy against his female victim.
"The sexual assault on our daughter and the subsequent sexual assault by the same individual were both predictable and preventable," the parents' statement says. "Subsequent to the sexual assault on our daughter, Loudoun County Public Schools formalized the policy regarding restroom use that was easily exploitable by a potential sexual assailant," the statement continues.
"Because of poor planning and misguided policies, Loudoun Schools failed to institute even minimal safeguards to protect students from sexual assaults," says the statement.
Loudoun County Schools Superintendent Scott A. Ziegler apologized at an Oct. 15 news conference for what he acknowledged was the school systems' mishandling of the two sexual assault cases. He noted that school officials should have publicly disclosed the two cases or at least alerted parents at the time they occurred. But he said a federal civil rights law known as Title IX that mandates how schools must respond to cases of sexual harassment appeared to prevent Loudoun school officials from initially disclosing the two cases of sexual assault until they were investigated by law enforcement authorities.
Ziegler said the school system was revamping its disciplinary procedures and its interaction with the Loudoun Sheriff's Office to ensure that parents and students are alerted to potential danger similar to the cases where the 15-year-old boy allegedly assaulted the two female students.
Meanwhile, school officials and the LGBTQ advocacy group Equality Loudoun have pointed out that law enforcement officials have yet to confirm whether the 15-year-old boy charged in the two cases was actually dressed in women's clothes during the first incident or whether he is trans or gender fluid.
Equality Loudoun's president, Cris Candice Tuck, released a statement to the Washington Blade on Oct. 18 that she said was the first official known statement responding to the Loudoun school controversy from an LGBTQ organization.
"In light of the reporting of recent sexual assault allegations, the Board of Directors of Equality Loudoun wishes to extend our deepest sympathies to the victims of these heinous attacks and their families," the statement says. "Equality Loudoun advocates for due process and justice for the victims regardless of whether the alleged perpetrator was a member of the LGBTQ+ community," the statement continues. "Such actions have no place in our community, and Equality Loudoun does not condone any form of sexual violence, assault, or harassment," it says.
"However, the accusations that the alleged perpetrator of these assaults is transgender or genderfluid have so far been unverified," the Equality Loudoun statement asserts. "Attempts to shift blame of this incident to any individual, group, or policy – other than the alleged perpetrator – does a grave disservice to the victims of these crimes and already marginalized youth in our community."
The statement adds, "We remind those advocating for change to the laws and policies that the initial assault predated any enactment of Policy 8040 by almost 4 months."
The Equality Loudoun statement was referring to the fact that the Loudoun County School Board did not vote to approve the school system's trans nondiscrimination policy until August of this year, more than three months after the first of the two sexual assault incidents occurred.
The policy, among other things, allows transgender and genderfluid students to use the school bathrooms and locker rooms that match their gender identity. The policy also requires that teachers, school administrators and fellow students address a trans or genderfluid student by their chosen name and pronouns.
"Inadvertent slips in the use of names and pronouns may occur," the policy states. "However, staff or students who intentionally and persistently refuse to respect a student's gender identity by using the wrong name and gender pronoun are in violation of this policy," it states.
The statement says that rumors of a bathroom "pilot" program that predated the official approval of Policy 8040 that would have allowed female trans or genderfluid students to use the girls' bathrooms "are simply untrue" and were never put in place.
In a separate statement to the Blade, Equality Loudoun's Cris Candice Tuck challenged claims by some parents and conservative political activists, some of whom are supporting Virginia's GOP gubernatorial candidate Glenn Youngkin over Democrat Terry McAulliffe, that the trans nondiscrimination policy is placing students at risk for sexual assault.
"The adoption of nondiscrimination policies are in no way endangering students," Candice Tuck said. "Across the country, sexual assaults have occurred in schools for decades before any transgender inclusive policies were passed," she said. "And in those counties and states where such protections have passed in recent years, there has been no verified incidence of anyone abusing such policies to commit such attacks in schools."
Candice Tuck added, "The focus should be on improving systems of reporting, coordination, and investigation, protecting the victims of these attacks, and creating safer school environments by creating modernized areas and bathrooms that increase protection for all students, including LGBTQ+ students who are statistically more likely to be the victim of such a crime."
Jamaica man attacked after using gay dating app
Victim's penis partially severed before he was set on fire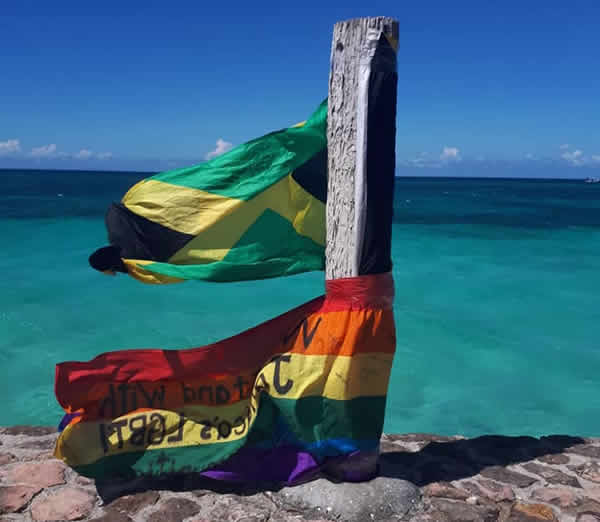 An 18-year-old man in Jamaica remains hospitalized in critical condition after he was targeted on a gay dating app.
The Jamaica Gleaner reports the victim on Oct. 11 went to a neighborhood in Montego Bay, a resort city that is the capital of Jamaica's St. James Parish, to meet the man with whom he was speaking.
The newspaper reports the man and two other men abducted the victim, robbed him and partially severed his penis before they set him on fire. Officials said the three men took his cell phone and used his bank card to withdraw money from his account.
"He is a very lucky young man because although they left him in a critical condition, he managed to make his way to a security checkpoint in the community where they assisted him to the hospital, where he was admitted in critical condition," a local police officer told the Jamaica Gleaner.
The Jamaica Gleaner reported a 43-year-old man in St. James Parish disappeared in January 2020 after he went to meet someone with whom he had spoken on a gay dating website. Authorities later found the man's body, and two men have been charged with his murder.
Violence against LGBTQ Jamaicans remains commonplace. Consensual same-sex sexual relations also remain criminalized in the country.
J-FLAG, a Jamaican LGBTQ rights group, has condemned the latest attack.
"Like all well-thinking Jamaicans at this time, JFLAG is outraged at the recent attack on an 18-year-old man in St. James," tweeted J-FLAG on Sunday. "His attackers must be brought to justice."
‼️TRIGGER WARNING‼️

This is not the time for victim-blaming nor slut-shaming. Justice is our only focus at this time. We appeal to community members, allies and every other Jamaican who may have information to make a report to the police. pic.twitter.com/Lmz6lYAY5s

— Equality Jamaica (@EqualityJa) October 17, 2021
Colin Powell, leaving mixed legacy on 'Don't Ask, Don't Tell,' dies at 84
Key figure once opposed gays in military, then backed review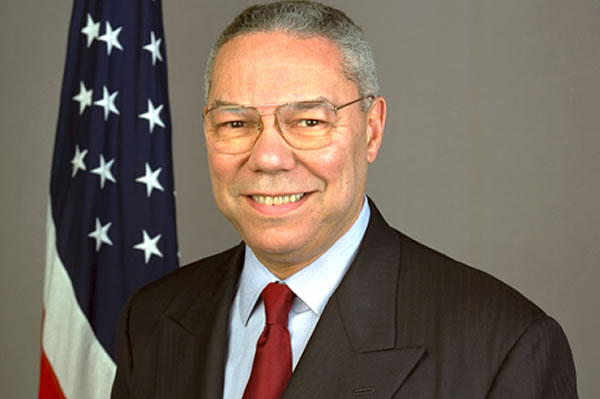 Colin Powell, the first ever Black secretary of state who served in top diplomatic and military roles in U.S. administrations, died Monday of coronavirus at age 84, leaving behind a mixed record on "Don't Ask, Don't Tell."
The world continues to grapple with the pandemic and the public grows increasingly frustrated with its persistence as many remain unvaccinated despite the wide availability of vaccines. Powell was fully vaccinated, according to a statement released upon his death. Powell reportedly suffered from multiple myeloma, a condition that hampers an individual's ability to combat blood infections.
Rising to the top of the military as chair of the Joint Chiefs of Staff, Powell supported in 1993 Congress moving forward with "Don't Ask, Don't Tell," a law that barred openly gay people from serving in the U.S. military.
During a key moment congressional testimony, Powell and other top military officials were asked whether or not allowing gay people in the military would be compatible with military readiness. Each official, including Powell," responded "incompatible." Congress would enact "Don't Ask, Don't Tell" that year.
Things changed when President Obama took office 15 years later and advocates for repeal of "Don't Ask, Don't Tell" were eager to claim Powell's voice among their ranks. After all, Powell was highly respected as a bipartisan voice after having served as secretary of state in the administration of George W. Bush and endorsing Obama in the 2008 election.
After the Obama administration in 2010 announced it would conduct a review of the idea of allowing gay people to serve openly in the military, Powell came out in support of that process. Advocates of repeal called that a declaration of reversal, although the statement fell short of a full support for gay people serving openly in the military.
"In the almost 17 years since the 'Don't Ask, Don't Tell' legislation was passed, attitudes and circumstances have changed," General Powell said in a statement issued by his office, adding, "I fully support the new approach presented to the Senate Armed Services Committee this week by Secretary of Defense Gates and Admiral Mullen."
Congress acted to repeal "Don't Ask, Don't Tell" and the policy was lifted in 2011. At the time, Powell was widely considered a supporter of ending "Don't Ask, Don't Tell" and publicly counted among supporters of repeal, although the Blade couldn't immediately find any statements from him to that effect.
In 2012, Powell had similar vaguely supportive words on same-sex marriage, saying he had "no problem with it" when asked about the issue.
"As I've thought about gay marriage, I know a lot of friends who are individually gay but are in partnerships with loved ones, and they are as stable a family as my family is, and they raise children," Powell said. "And so I don't see any reason not to say that they should be able to get married."
The Blade also couldn't immediately find any statement from Powell on transgender people serving in the military. After the Obama administration in 2016 lifted decades-old regulations against transgender service, former President Trump issued a ban by tweet the following year. President Biden reversed that ban and allowed transgender people to serve and enlist in the military in his first year in office.