IOC prohibits athletes from challenging anti-gay Russian law at Olympics
Those who violate the rule could face potential disqualification from Sochi games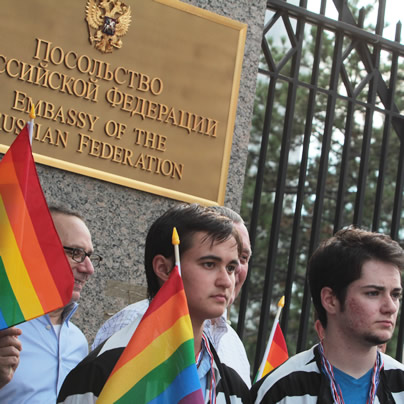 The IOC referred the Blade to a portion of the Olympic Charter adopted in 2001 that states "no form of publicity or propaganda, commercial or otherwise, may appear on persons, on sportswear, accessories or, more generally, on any article of clothing or equipment whatsoever worn or used by the athletes or other participants in the Olympic Games" outside of a manufacturer's logo.
"This rule has been in place for many years and aims to separate sport from politics, honor the context of the Olympic games and ensure the peaceful gathering of athletes from over 200 nations, officials and spectators from all kinds of different cultures and backgrounds," the IOC told the Blade in a statement. "By its nature, the Olympic games cannot become a platform for any kind of demonstration and the IOC will not accept any proactive gesture that could harm their spirit and jeopardize their future."
The Olympic Charter further states any athlete who violates the aforementioned rule could face disqualification or loss of their accreditation at the Sochi games.
The IOC Executive Board's decisions "shall be final," but the Olympic body told the Blade it would "always treat case individually and take a sensible approach depending on what was said or done." The IOC did not respond to a follow-up question about what other potential sanctions an athlete who publicly criticizes the law while competing in Sochi could face.
The IOC's comments come amid widespread outrage over Russia's ban on gay propaganda that President Vladimir Putin signed into law in June.
Actor and playwright Harvey Fierstein last month called for a boycott of the Sochi games. Author Dan Savage and LGBT rights advocate Cleve Jones are among those who have called for a boycott of Russian vodka.
Andy Cohen on Wednesday told E! News he turned down a request to co-host the 2013 Miss Universe pageant that will take place in Moscow in November, in part, because "he didn't feel right as a gay man stepping foot into Russia."
Gay Olympic diver Greg Louganis, who was unable to compete in the 1980 Summer Olympics in the Russian capital because then-President Jimmy Carter boycotted them over the Soviet Union's invasion of Afghanistan the year, is among those who feel the U.S. should compete in the Sochi games. President Obama, retired tennis champion Martina Navratilova and a coalition of LGBT advocacy groups that include Outsports.com also oppose an Olympic boycott.
Gay New Zealand speed skater Blake Skjellerup last month announced he will wear a Pride pin while in Sochi.
American runner Nick Symmonds on August 13 criticized the gay propaganda ban during an interview with the Russian news agency RIA Novosti after he completed the men's 800 meter final at the International Association of Athletics Federations World Championship in Moscow. Figure skater Johnny Weir, whose husband is of Russian descent, told CBS News earlier this month he is "not afraid of being arrested" while at the Sochi games.
IOC has 'received assurances' from Russian government over law
The IOC reiterated to the Blade its previous statements that said it has "received assurances" from the highest level of the Russian government that the gay propaganda ban will "not affect those attending or taking part" in the Sochi games.
The Russian Interior Ministry said in a statement it released on August 12 that it would enforce the law during the Olympics. Russian Sports Minister Vitaly Mutko told reporters during a Moscow press conference last week that those who continue to criticize the statute need to "calm down."
The IOC did not return the Blade's follow-up request for comment on Mutko's statements. It also did not respond to an additional question about Navratilova and others who maintain the IOC should have never awarded Russia the 2014 Winter Olympics because of concerns over its human rights record.
"The International Olympic Committee is clear that sport is a human right and should be available to all regardless of race, sex or sexual orientation," the IOC told the Blade. "The games themselves should be open to all, free of discrimination and that applies to spectators, officials, media and of course athletes. We would oppose in the strongest terms any move that would jeopardize this principle."
The International Olympic Committee on Wednesday reaffirmed to the Washington Blade it will not allow athletes who compete in the 2014 Winter Olympics to publicly challenge Russia's gay propaganda to minors ban during the games.
British prime minister backs transgender athletes ban
Boris Johnson made comments during Commonwealth meeting in Rwanda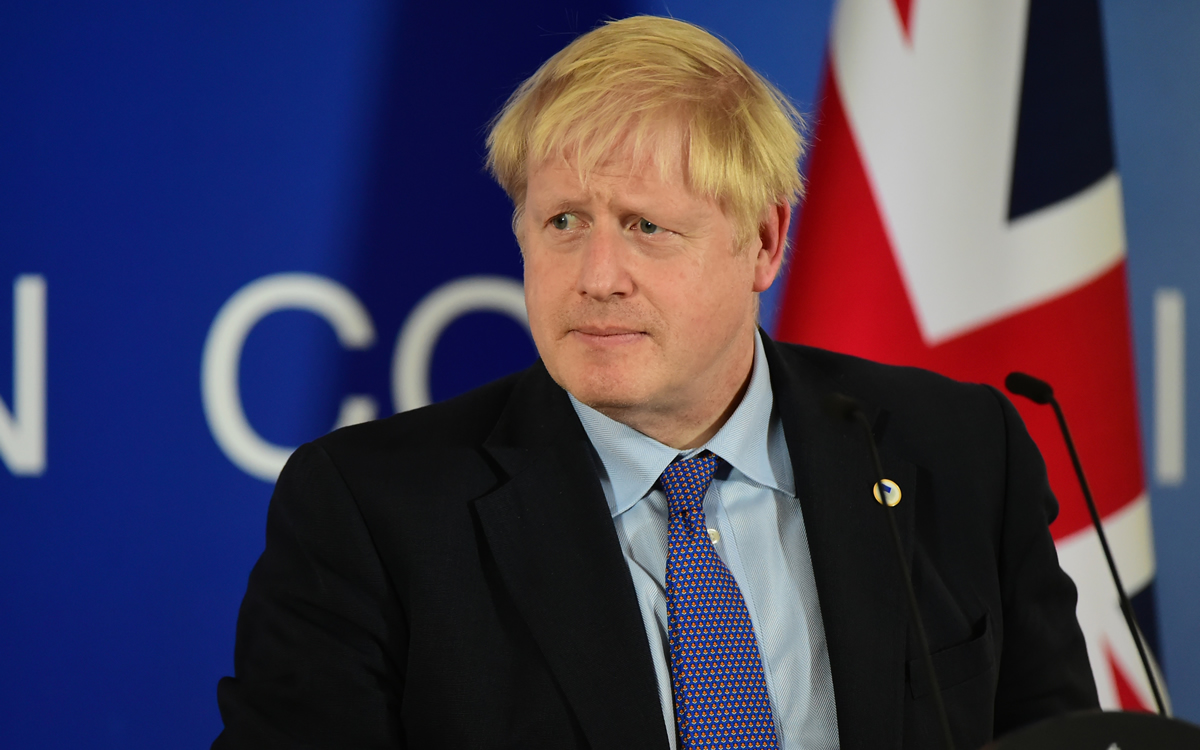 During a break between sessions during the first summit meeting of the Commonwealth nations since the coronavirus pandemic in the Rwandan capital this past weekend, British Prime Minister Boris Johnson was asked by a reporter about the FINA ban on transgender women athletes.
The prime minster's response was that there were "particular problems" around "issues of gender."
"Look it's very, very important that as a society we should be as understanding of everybody else as possible. I've always stood for that. When it comes to, when you start to move from issues of sexuality to issues of gender, you start to raise particular problems," Johnson told reporters.
In a follow-up question the prime minster was also asked whether women can be born with a penis, he replied: "Not without being a man."
"I think I've spoken of three concerns I've had in the past. They are to do with the age at which you can deem it competent to transition, the question of safe spaces for women, and the difficulties you have with sporting competitions," Johnson continued.
"These are all very difficult problems and you have to be very sensitive. But these are the areas."
Pressed on whether he backed the swimming ban, Johnson said: "I haven't studied it in detail but I see no reason to dissent. That follows from what I've previously said."
British Secretary of State for Digital, Culture, Media and Sport Nadine Dorries in a column published this past weekend by the Mail on Sunday wrote:
"I have the greatest compassion for anyone who finds themselves living in a body they don't recognize. But we can't pretend that sex doesn't matter. Sex has biological consequences. If you're born a male, and you go through puberty as a male, your body develops natural physical advantages over a woman's. That makes you stronger and faster.
I'm setting a very clear line on this: competitive women's sport must be reserved for people born of the female sex. Not someone who was born male, took puberty blockers or has suppressed testosterone, but unequivocally and unarguably someone who was born female. I want all of our sporting governing bodies to follow that policy."
The Guardian UK noted that Dorries, said she will make it "crystal clear" to British sporting bodies that competitive women's sport must be reserved for people born of the female sex when she meets them on Tuesday to discuss their trans policies.
Dorries will urge organizations representing football, cricket, rugby, tennis, athletics and other sports to follow the lead of FINA, the governing body of swimming, by barring from female events trans women who have "gone through male puberty."
PinkNewsUK reported Monday that since FINA announced its revised trans eligibility policy, several national and international sporting administrators have followed.
The International Rugby League, FIFA and World Athletics, among others, have either temporarily banned or launched reviews into their trans inclusion policies.
Brittney Griner's trial scheduled to begin July 1
WNBA star detained in Moscow airport in February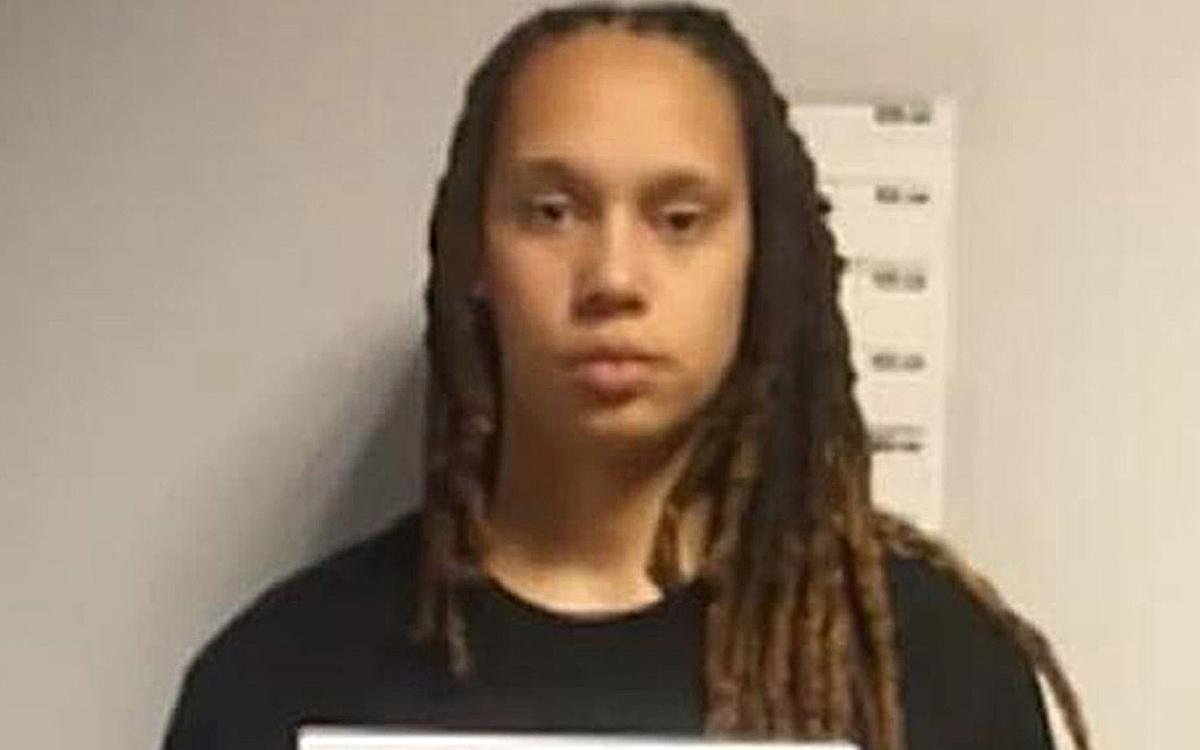 A Russian court on Monday said detained WNBA star Brittney Griner's trial will begin on July 1.
The Associated Press reported the Phoenix Mercury center and two-time Olympic gold medalist who is a lesbian and married to her wife, Cherelle Griner, will remain in custody through the duration of her trial.
Officials at Moscow's Sheremetyevo Airport in February detained Brittney Griner after customs inspectors allegedly found hashish oil in her luggage. The State Department has determined that Russia "wrongfully detained" her.
Secretary of State Antony Blinken on May 14 spoke with Cherelle Griner.
Officials with the State Department's Office of the Special Presidential Envoy for Hostage Affairs and Bureau of Educational and Cultural Affairs on June 13 met with Brittney Griner's teammates to discuss her detention and efforts to secure her release.
Brittney Griner on June 18 was unable to speak with her wife on their fourth anniversary because the phone at the U.S. Embassy in Moscow that she called went unanswered. A State Department spokesperson later admitted a "logistical error" prevented Brittney Griner from speaking with Cherelle Griner.
Brittney Griner faces up to 10 years in prison if she is convicted.
The Human Rights Campaign and the Council for Global Equality are among the dozens of advocacy groups who signed a letter to President Joe Biden and Vice President Kamala Harris last week that urged them to do more to secure Brittney Griner's release.
Equality Loudoun hosts its first Pride celebration
'Our plans for next year are going to be bigger, bolder'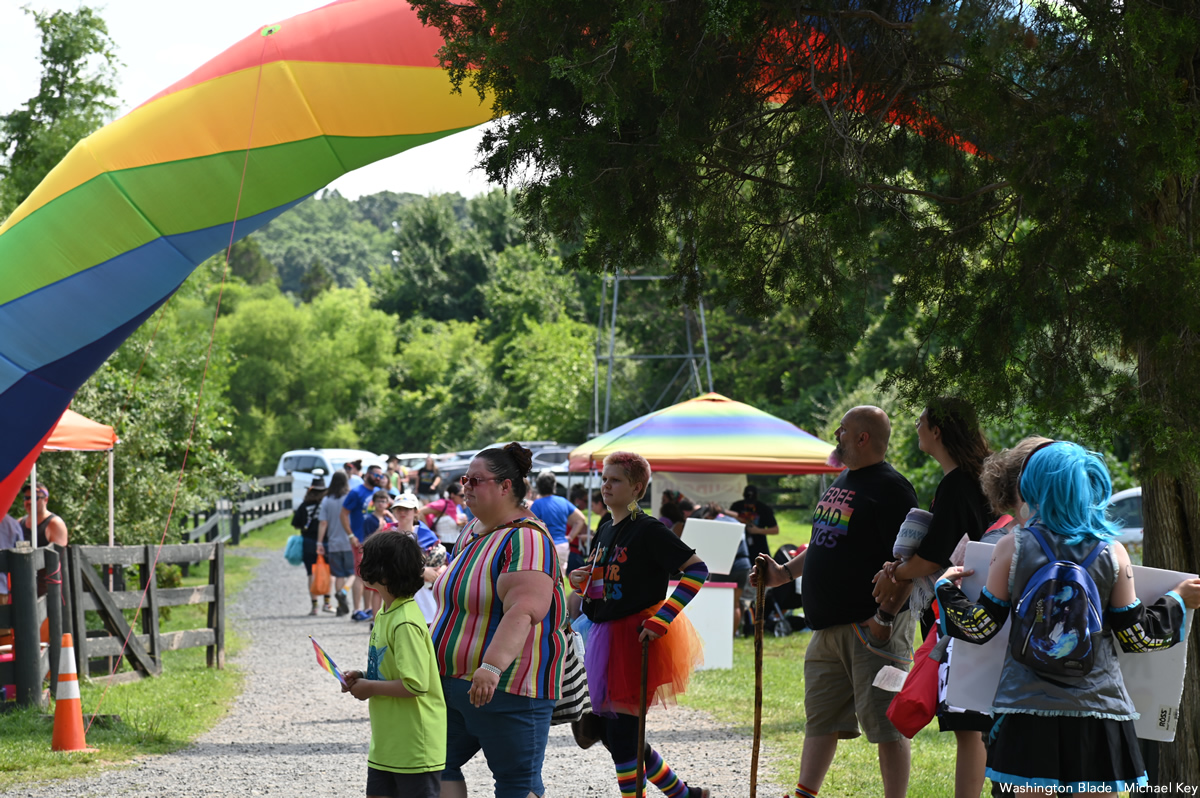 A year after a controversial brawl between parents and administration officials regarding the implementation of trans-friendly policies in public schools in Loudoun County, Va., a local LGBTQ organization hosted its inaugural Pride festival in solidarity with the area's LGBTQ community.
"Pride means a chance to show this county that the loud voices who have been standing against LGBTQ equality do not represent the voices of [everyone] in the [county]," said Cris Candiace Tuck, president of Equality Loudoun. "[A lot of us] here believe in equality."
Equality Loudoun hosted its Pride celebration on June 26 at Claude Moore Park in Sterling, Va.
When planning for Pride month festivities, the organization designed the events to reflect the diverse interests and identities of Loudoun County's queer population. There was a wide collection of vendors selling Pride merchandise, advocacy non-profit organizations and musical acts featured on the main stage.
There was also a "Loudoun Pride Drag Stage" event where the "hottest of Loudoun Royalty" showcased their musical talents.
"We want everyone to … recharge emotional batteries that have been drained," said Tuck.
Planning Equality Loudoun's Pride festival did not come without its fair share of surprises. Initially, the organization had planned for a smaller event. However, when more individuals began showing interest, the organization was forced to switch to a bigger venue to allow more vendors to attend.
"We had many vendors call in and we had to turn a [number] away," said Tuck.
The organization planned its festivities in 90 days, two weeks during which it raised $45,000 — three times as much as it had originally expected.
Equality Loudoun has its sights set on getting LGBTQ community members and allies connected to the resources the organization offers through education and health advocacy.
"Pride [will always be] a celebration of our heritage," said Tuck. "It's a moment to recognize what we have gained and lost."
Tuck said that ideas for next year are already underway.
"Our plans for next year are going to be bigger, bolder and brighter," he said.
Click HERE to see more photos from the event.