IOC prohibits athletes from challenging anti-gay Russian law at Olympics
Those who violate the rule could face potential disqualification from Sochi games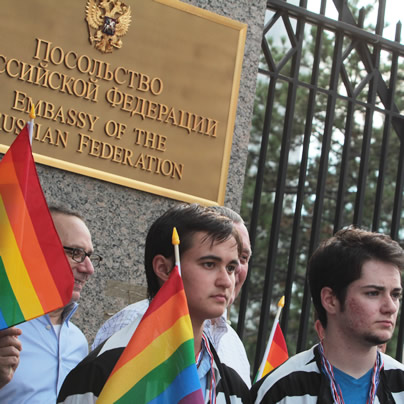 The IOC referred the Blade to a portion of the Olympic Charter adopted in 2001 that states "no form of publicity or propaganda, commercial or otherwise, may appear on persons, on sportswear, accessories or, more generally, on any article of clothing or equipment whatsoever worn or used by the athletes or other participants in the Olympic Games" outside of a manufacturer's logo.
"This rule has been in place for many years and aims to separate sport from politics, honor the context of the Olympic games and ensure the peaceful gathering of athletes from over 200 nations, officials and spectators from all kinds of different cultures and backgrounds," the IOC told the Blade in a statement. "By its nature, the Olympic games cannot become a platform for any kind of demonstration and the IOC will not accept any proactive gesture that could harm their spirit and jeopardize their future."
The Olympic Charter further states any athlete who violates the aforementioned rule could face disqualification or loss of their accreditation at the Sochi games.
The IOC Executive Board's decisions "shall be final," but the Olympic body told the Blade it would "always treat case individually and take a sensible approach depending on what was said or done." The IOC did not respond to a follow-up question about what other potential sanctions an athlete who publicly criticizes the law while competing in Sochi could face.
The IOC's comments come amid widespread outrage over Russia's ban on gay propaganda that President Vladimir Putin signed into law in June.
Actor and playwright Harvey Fierstein last month called for a boycott of the Sochi games. Author Dan Savage and LGBT rights advocate Cleve Jones are among those who have called for a boycott of Russian vodka.
Andy Cohen on Wednesday told E! News he turned down a request to co-host the 2013 Miss Universe pageant that will take place in Moscow in November, in part, because "he didn't feel right as a gay man stepping foot into Russia."
Gay Olympic diver Greg Louganis, who was unable to compete in the 1980 Summer Olympics in the Russian capital because then-President Jimmy Carter boycotted them over the Soviet Union's invasion of Afghanistan the year, is among those who feel the U.S. should compete in the Sochi games. President Obama, retired tennis champion Martina Navratilova and a coalition of LGBT advocacy groups that include Outsports.com also oppose an Olympic boycott.
Gay New Zealand speed skater Blake Skjellerup last month announced he will wear a Pride pin while in Sochi.
American runner Nick Symmonds on August 13 criticized the gay propaganda ban during an interview with the Russian news agency RIA Novosti after he completed the men's 800 meter final at the International Association of Athletics Federations World Championship in Moscow. Figure skater Johnny Weir, whose husband is of Russian descent, told CBS News earlier this month he is "not afraid of being arrested" while at the Sochi games.
IOC has 'received assurances' from Russian government over law
The IOC reiterated to the Blade its previous statements that said it has "received assurances" from the highest level of the Russian government that the gay propaganda ban will "not affect those attending or taking part" in the Sochi games.
The Russian Interior Ministry said in a statement it released on August 12 that it would enforce the law during the Olympics. Russian Sports Minister Vitaly Mutko told reporters during a Moscow press conference last week that those who continue to criticize the statute need to "calm down."
The IOC did not return the Blade's follow-up request for comment on Mutko's statements. It also did not respond to an additional question about Navratilova and others who maintain the IOC should have never awarded Russia the 2014 Winter Olympics because of concerns over its human rights record.
"The International Olympic Committee is clear that sport is a human right and should be available to all regardless of race, sex or sexual orientation," the IOC told the Blade. "The games themselves should be open to all, free of discrimination and that applies to spectators, officials, media and of course athletes. We would oppose in the strongest terms any move that would jeopardize this principle."
The International Olympic Committee on Wednesday reaffirmed to the Washington Blade it will not allow athletes who compete in the 2014 Winter Olympics to publicly challenge Russia's gay propaganda to minors ban during the games.
HHS awards more than $48 million to HRSA centers in effort to beat HIV/AIDS
Biden campaigned on beating epidemic by 2025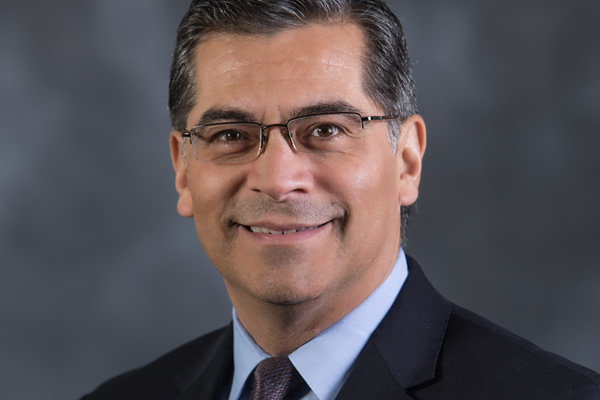 The Biden administration has awarded more than $48 million to medical centers under Health Resources & Services Administration in localities with high incidents of HIV infection as part of the initiative to beat the disease, the Washington Blade has learned exclusively.
Xavier Becerra, secretary of health and human services, said in a statement the contributions are key component of the initiative, which is called "Ending the HIV Epidemic in the U.S." and seeks to reduce new infections by 90 percent by 2030.
"HHS-supported community health centers are often a key point of entry to HIV prevention and treatment services, especially for underserved populations," Becerra said in a statement. "I am proud of the role they play in providing critical services to 1.2 million Americans living with HIV. Today's awards will ensure equitable access to services free from stigma and discrimination, while advancing the Biden-Harris administration's efforts to ending the HIV/AIDS epidemic by 2025."
The $48 million contribution went to HRSA centers 71 HRSA-supported health centers across 26 states, Puerto Rico and D.C. — areas identified with the highest rates of HIV infections — to expand HIV prevention and treatment services, including access to pre-exposure prophylaxis (PrEP) as well as outreach and care coordination, according to HHS.
The Ending the HIV Epidemic was set up under the Trump administration, which made PrEP a generic drug after an accelerated effort and set a goal of beating HIV by 2030. Biden has continued the project, after campaigning on beating HIV a full five years earlier in 2025. Observers, however, are skeptical he can meet that goal.
Diana Espinosa, acting HRSA administrator, said in a statement the $48 million will go a long way in reaching goals to beat HIV/AIDS.
"We know our Health Center Program award recipients are well-positioned to advance the Ending the HIV Epidemic in the U.S. initiative, with a particular focus on facilitating access to PrEP, because of their integrated service delivery model," Espinosa said. "By integrating HIV services into primary care, and providing essential enabling services like language access or case management, HRSA-supported health centers increase access to care and improve health outcomes for patients living with HIV."
Draft of new Cuba family code contains marriage equality provision
National Assembly expected to vote on proposal in December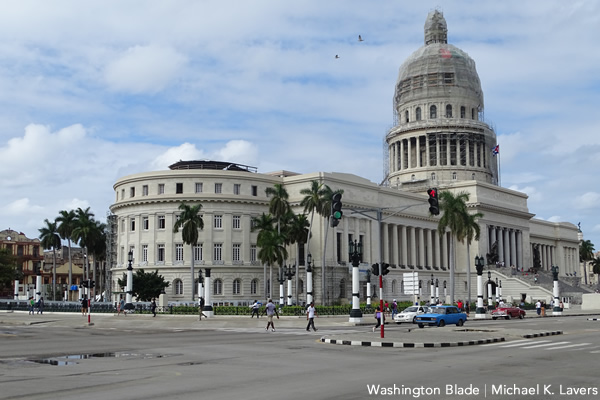 Cuba's Justice Ministry on Wednesday released a draft of a proposed new family code that would extend marriage rights to same-sex couples in the country.
Tremenda Nota, the Washington Blade's media partner in Cuba, reported the proposed Article 61 of the new family code defines "marriage as a union of two people with legal aptitude who voluntarily agreed to enter into it in order to build a life together based on affection and love."
The Justice Ministry, according to Tremenda Nota, released the draft a week after a commission that has been charged with writing the new family code met with President Miguel Díaz-Canel and other officials.
Tremenda Nota reported the National Assembly is expected to vote on the new family code in December. The Associated Press noted a referendum on it would then take place.
"It protects all expressions of family diversity and the right of each person to establish a family in coherence with the constitutional principles of plurality, inclusion and human dignity," National Union of Jurists of Cuba Vice President Yamila González Ferrer told the Associated Press.
The draft's release comes nearly three years after the government removed an amendment from a draft of Cuba's new constitution that would have extended marriage rights for same-sex couples after evangelical groups on the Communist island publicly criticized it. Cuban voters in February 2019 overwhelmingly approved the new constitution without marriage equality.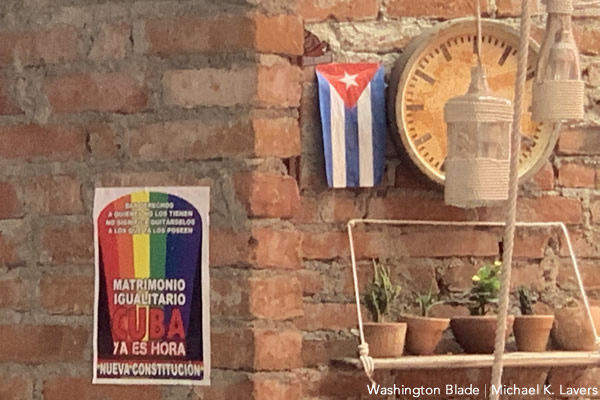 Cuba would join Costa Rica, Colombia and a handful of other Latin American countries with marriage equality if the new family code draft becomes law.
Former President Fidel Castro in the years after the 1959 revolution that brought him to power sent gay men and others to work camps known by the Spanish acronym UMAP. His niece, Mariela Castro, the daughter of former President Raúl Castro who spearheads LGBTQ-specific issues as director of Cuba's National Center for Sexual Education (CENESEX), and Díaz-Canel both publicly support marriage equality.
Tremenda Nota Director Maykel González Vivero is among the hundreds of people who Cuban police arrested on July 11 during anti-government protests that took place in Havana and across the country. Luis Ángel Adán Roble, a gay man who was once a member of the National Assembly, is among those who have been banned from leaving the country.
Hong Kong Gay Games postponed for one year
Organizers cite potential COVID-related travel restrictions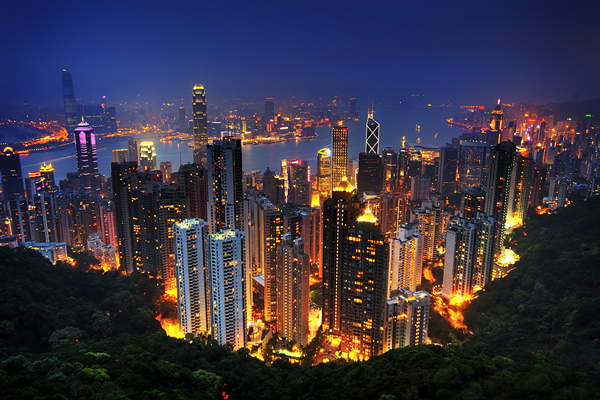 Officials with Gay Games Hong Kong 2022, the committee organizing the quadrennial international LGBTQ sports event scheduled to take place in Hong Kong in November 2022, announced on Sept. 15 that the Gay Games will be postponed for one year due to concerns over the COVID-19 pandemic.
"After much internal deliberation and in consultation with the Federation of Gay Games (FGG) leadership and board, it has been decided that Gay Games 11, originally scheduled for November 2022, will be postponed to November 2023 in Hong Kong," a statement released by the organizing committee says.
"This decision has been made primarily due to the unpredictable progression of COVID variants and the corresponding travel restrictions that continue to make it challenging for participants from around the world to make plans to travel to Hong Kong," the statement says.
"With many parts of the world, including many across Asia, still struggling to contain the virus and facing uneven access to vaccines, we felt that delaying the Games until November 2023 will enhance the likelihood of delivering on our promise to have the Hong Kong Games serve as a beacon of hope for the wider community across the region," it says.
In 2017, when the U.S.-based Federation of Gay Games selected Hong Kong to host the Games it predicted at least 12,000 athletes would participate in 36 sports at the Hong Kong Games. It also predicted that at least 75,000 spectators from throughout the world would turn out in Hong Kong to watch the games and participate in at least 20 accompanying arts and cultural events.
In its statement this week announcing the one-year postponement, the Gay Games Hong Kong committee also referred to opposition to the event expressed by some officials with the local Hong Kong government who are said to be aligned with China.
The Washington Post reported last month that one pro-Beijing lawmaker called the Gay Games "disgraceful" and a "wolf in sheep's clothing" that could violate a strict security law imposed on Hong Kong by China that has led to the arrest and imprisonment of many pro-democracy protesters over the past year. Some have expressed concern that Gay Games spectators from Europe, North America or elsewhere could be subjected to arrest if they make statements critical of China during the Gay Games cultural events.
"Anti-inclusion objections to Gay Games Hong Kong from a small but vocal minority have galvanized the resolve of our 300 volunteers, and brought overwhelming support from the general public, business community and establishment legislators," the Gay Games Hong Kong statement says. "Mrs. Carrie Lam, Hong Kong Chief Executive, has also expressed her support for the spirit of inclusion and diversity of the games," according to the statement.
"We would like to thank everyone for their early support and will ride this wave of positivity to the most successful hosting of Gay Games 11 Hong Kong in 2023," the statement concludes.
D.C. and Guadalajara, Mexico were the two finalist cities competing with Hong Kong to host the 2022 Gay Games. D.C. Mayor Muriel Bowser traveled to Paris in 2017 to join officials with Team DC, the local LGBTQ sports organization that helped prepare D.C.'s bid to host the Games, to deliver D.C.'s final but unsuccessful presentation before the FGG in support of its bid to host the Games.
Under FGG rules and past practice, the finalist city or cities that competed to host the Gay Games are given an opportunity to reinstate their bid in the unlikely event that the city selected to host the Games can no longer serve as the host city.
Brent Minor, executive director of Team D.C., who served as chair of D.C.'s Gay Games Bid Committee in 2017, did not respond to a request from the Blade for comment on whether Team D.C. would consider renewing its effort to push for D.C. to host the Gay Games if Hong Kong were unable to remain as the host city.