Court allows lawsuit against U.S. pastor for helping with Uganda anti-gay bill
Judge determines LGBT people eligible for protection under int'l law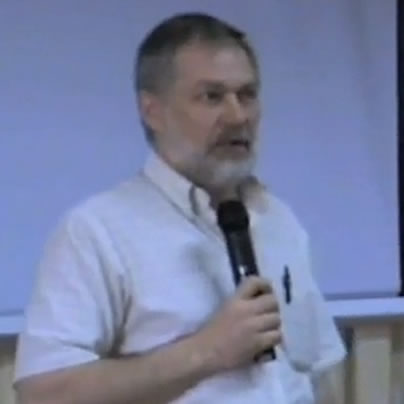 A federal district court in Massachusetts announced on Wednesday it will allow a case to proceed against evangelical Christian Scott Lively for unlawfully fomenting anti-gay sentiment in Uganda and encouraging passage of the country's pending "Kill the Gays" bill.
In a 79-page decision denying summary judgment in favor of Lively, U.S. District Judge Michael Ponsor refers the case to Magistrate Judge Kenneth Neiman for a pretrial scheduling conference.
"The history and current existence of discrimination against LGBTI people is precisely what qualifies them as a distinct targeted group eligible for protection under international law," Ponsor writes. "The fact that a group continues to be vulnerable to widespread, systematic persecution in some parts of the world simply cannot shield one who commits a crime against humanity from liability."
Lively, president of the California-based Abiding Truth Ministries, is known for advocating that gay people should be jailed — even in countries overseas. In 2009, Lively was one of three pastors who went to Uganda to deliver a series of talks on the threat of homosexuality to African society.
According to the New York Times, Lively, in addition to these talks, met with Ugandan lawmakers to discuss the now infamous anti-homosexuality legislation colloquially known as the "Kill the Gays" bill, which in some circumstances would institute the death penalty for homosexual acts. Still, Lively later reportedly said he doesn't support a bill that includes the death penalty.
The California-based pastor has argued for the criminalization of homosexuality at least since 2007, when he wrote an open letter to the Russian people calling for them to make it illegal. The anti-gay propaganda law that has generated significant outcry in recent weeks is along the lines of what Lively envisioned in the letter.
"My philosophy is to leave homosexuals alone if they keep their lifestyle private, and not to force them into therapy if they don't want it," Lively wrote "However, homosexuality is destructive to individuals and to society and it should never publicly promoted. The easiest way to discourage "gay pride" parades and other homosexual advocacy is to make such activity illegal in the interest of public health and morality."
The lawsuit was filed against Lively in March 2012 by the Massachusetts-based Center for Constitutional Rights on behalf of Sexual Minorities Uganda, or SMUG, a Uganda LGBT group working to stop passage of the Uganda's anti-homosexuality law.
Frank Mugisha, the director of SMUG, told the Washington Blade he's "very pleased the court ruled to proceed" with the case against Lively.
"This shows that no one can violate international and abuse human rights," Mugisha said. "LGBT rights are universal."
The Center for Constitutional Rights is suing Lively on the basis of state law and the Alien Tort Statute, which allows U.S. courts to hear human-rights cases brought by foreign citizens for conduct committed outside the United States. The organization is seeking compensatory damages, declarative relief that Lively's actions violated the law of nations and an injunction prohibiting him for engaging in such activity again.
Pam Spees, a senior staff attorney with the Center for Constitutional Rights, said she's "elated" the court allowed the case to proceed.
"I think it's going to have a long-term effect in different places, not only in Uganda, but elsewhere where persecution is happening in this way," Spees said. "The recognition that LGBT people are entitled to the same protections as anyone else and are entitled to be protected against persecution like any other group is a historic confirmation that this is a basic fundamental principle of international law."
The social conservative legal firm known as the Liberty Counsel is representing Lively in the case. The organization didn't immediately respond to the Blade's request to comment, but Spees said she expects his attorneys to appeal one or more of the grounds the court cited to allow the case to proceed. Resolution to the case, Spees said, could take a number of years.
Mark Bromley, chair of the LGBT international group Council for Global Equality, said the court's decision to allow the case to proceed "is both persuasive and groundbreaking" because it establishes persecution LGBT people may constitute a crime against humanity.
"This is also a small but important first step in exposing those who seek to export homophobia from the United States to the rest of the world," Bromley added. "And I hope it serves as a common-sense warning to those political and religious leaders around the world who continue to target LGBT individuals for their own selfish political gain."
Meet 4 candidates vying for 2 Rehoboth commissioner seats
Clear Space Theatre permit flap roils race
Four candidates are competing for two seats for City Commissioner in the Aug. 14 City of Rehoboth Beach election. The Blade interviewed each; below are their remarks and a preview of the key issues in the race.
Incumbent Richard Byrne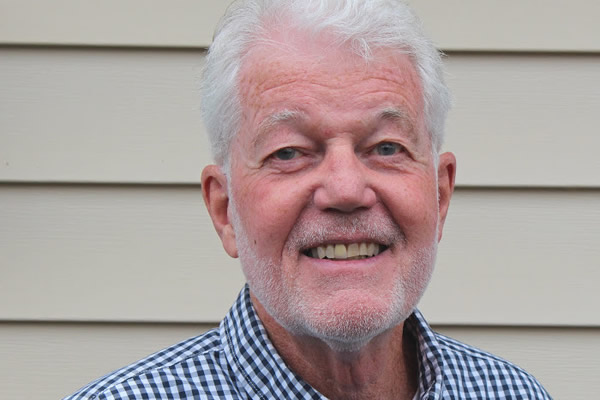 Byrne was elected a city commissioner in 2018, contributing to projects like the creation of Steve Elkins Way and adding city committees to improve Rehoboth.
"It's been just an honor to serve these past three years, very inspiring, challenging and a very productive time," Byrne said. "I feel that I have the energy, I have the know-how and I certainly have the experience to continue in this role working on behalf of the residents, and our voters all across the city."
Byrne voted against reversing the approval for Clear Space Theatre's site plan in June. The planning commission's and inspectors' effort toward its approval seemed neither arbitrary nor capricious, Byrne said.
"I've also been one of many who is advocating the need for our city to in the future, employ the services of a professional urban planner to help us and guide our work as we go forward," Byrne said. "This is my community. It's my only community. My only home. I just love this community, and I care deeply about it."
Planning Commissioner Rachel Macha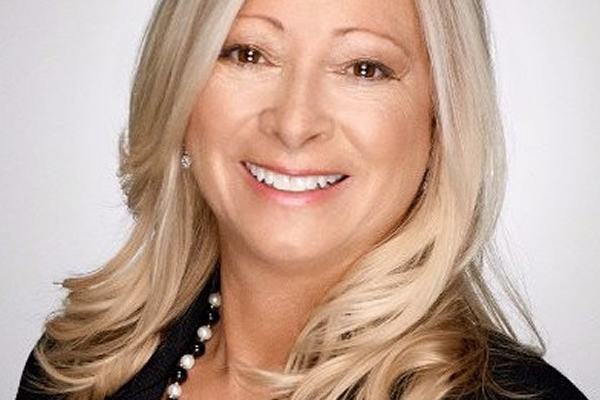 Macha has been a member of the planning commission since 2019 and works through the comprehensive development plan alongside the other members and additionally reviews residential and commercial land use projects.
Macha is also involved in the plant, shade, and tree commission that approves the removal of trees in order to preserve the canopy. She has worked on projects such as Rehoboth's Main Street and a campaign called Respect Rehoboth, a way to enforce social distancing and mask mandates.
"Rehoboth is a hidden gem, I mean it has 'the nation's summer capital' as its tagline. I think there are just a lot of people that have found this is kind of a slice of heaven," Macha said. "I just have had a real love for Rehoboth all my life and my kids have now had that same love for it, and I just want that to continue for generations to come."
The reversed approval of Clear Space Theatre's construction plan was disappointing, according to Macha.
"There were some commissioners and the mayor that were undermining the hours and effort that the planning commission not once, but twice worked through," Macha said. "I just think it was unfair, and also just disrespectful, frankly, to really call out the planning commission on not doing a thorough job."
Former Commissioner Toni Sharp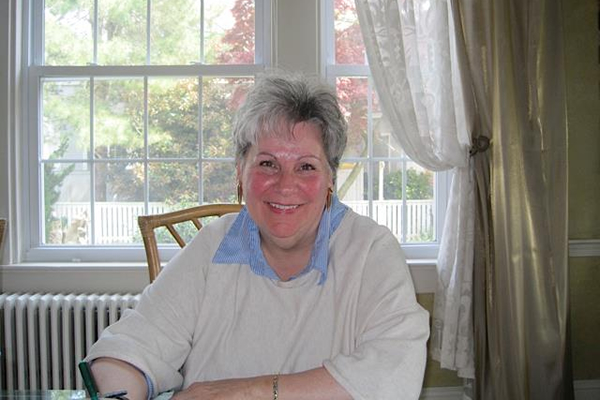 Sharp served as a city commissioner from 2013 to 2019 and, in her tenure, Sharp worked to budget a communications position within the commission and helped launch a platform to receive feedback from the community.
Sharp was involved in many other committees during her term and needed some time away, she said.
"I am reinvigorated, I have much more perspective and I think, it may happen this way for a lot of people, that when you step away from something, you really get a clarity of exactly what you want to do," Sharp said. "I know how to be a commissioner, I know how to get things done. And now it is just a matter of what are the most pressing things that I believe we need to get done here in Rehoboth."
Like many residents in Rehoboth, Sharp wants to see Clear Space Theatre have a place in the city, despite Rehoboth's restrictions for parking.
"Now, what's the right process to get from point A, which is where we are now, to point B, to keep moving forward to get a mutually agreeable situation?" Sharp asked her then fellow commissioners at an April 2019 hearing. "Do we have to have a different discussion about parking in this particular area of town? It feels like a different discussion."
Tim Bennett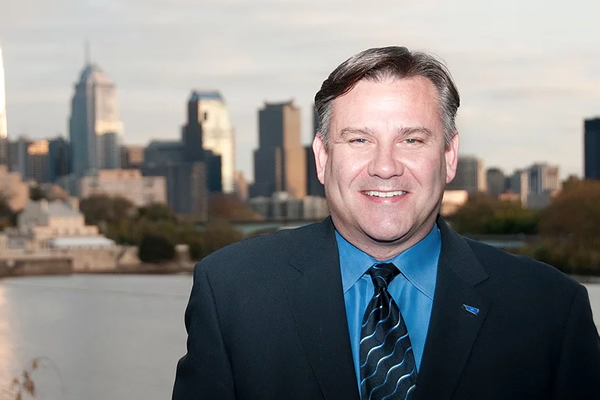 Bennett worked as the director of marketing and advertising programs at Subaru of America for 15 years, including his help to hire lesbian former tennis champion Martina Navratilova. He has worked to benefit the LGBTQ community through marketing.
Bennett gained interest in working on city committees and offered his services wherever they were needed, he said.
"I decided to come in as someone with no political history here, unencumbered," Bennett told the Blade. "I've had no history here, I'm a new person, it's time for getting some fresh ideas and new voices into the city."
Bennett supports a full-time city planner position that would help in land redevelopment for the city, according to his website. Clear Space Theatre's reversed approval was rushed and traffic, parking and the building size were the main problems, said Bennett.
"I think it's such sloppy government, and I think it's sad all around because if the plans exist, we wouldn't even be having this conversation," Bennett said. "I understand that there are going to be traffic problems, there are going to be parking problems. It needs to be mitigated, of course, and we just have to follow the rules and do the right thing."
Bennett attributes much of his passion to his time at Marietta College, a small school in Ohio.
"There was always this thing of being taught when you graduated to find a way to be of use and try to make things a little better than you found them, or in the importance of showing up," Bennett said. "I've always remembered that and I've tried to always strive to do that with work. When you're involved in something or you take on a project it's, 'Can I be of use, can I contribute something, and can I be of help?'"
Jenner's campaign to replace Newsom in recall race in debt
A recent Berkeley Institute of Governmental Studies/Los Angeles Times poll showed her tied for fifth place with 3 percent support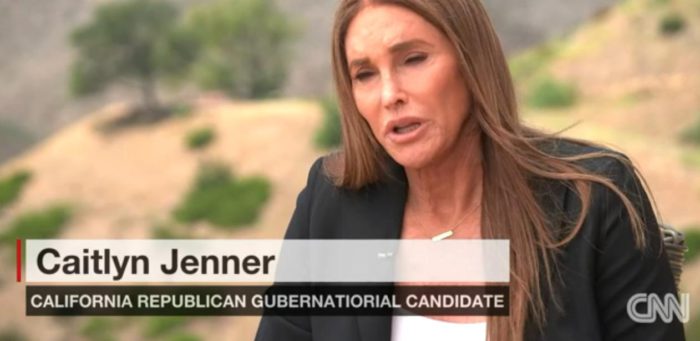 LOS ANGELES – According to campaign filings as reported by Politico Monday, the gubernatorial recall campaign of Trans reality-television personality Republican Caitlyn Jenner to replace Democratic California Governor Gavin Newsom has amassed significant debt.
In required disclosure of campaign finances to the California Secretary of State, Jenner's campaign has raised through to the end of July from its launch $747,000 and spent some $910,000, leaving her campaign with about $156,000 in unpaid bills and roughly $21,000 on hand for the race's critical final stretch.
Politico noted that; "The campaign has sent about $67,000 to Parscale Strategy, LLC, the firm run by former Trump campaign strategist Brad Parscale. It spent $25,000 on former Bush press secretary Ari Fleischer's media strategy company Ari Fleischer Communications.
Among Parscale Strategy's reported spending was a $1,800 "staff meeting" at Nobu, a fancy Malibu restaurant, and $1,300 for a limousine service that ferried Jenner to Los Angeles meetings."
Jenner is temporarily residing in Australia filming a reality-television show, although her campaign told the online portal for the San Francisco Chronicle in a statement that "Caitlyn has not paused her campaign at all," and will be back in California for a bus tour in August.
Jenner,71, has barely gained momentum since her entrance to the race this past April. A recent Berkeley Institute of Governmental Studies/Los Angeles Times poll showed her tied for fifth place with 3 percent support. Politico pointed out that media buys statewide in California are several million dollars and with her campaign in debt it makes gaining traction with potential voters difficult.
The date set for the recall is September 14 and midway through this month the mail-in ballots will be sent out by elections officials statewide.
Peru LGBTQ activists express concern over country's new government
Prime minister has made homophobic, transphobic comments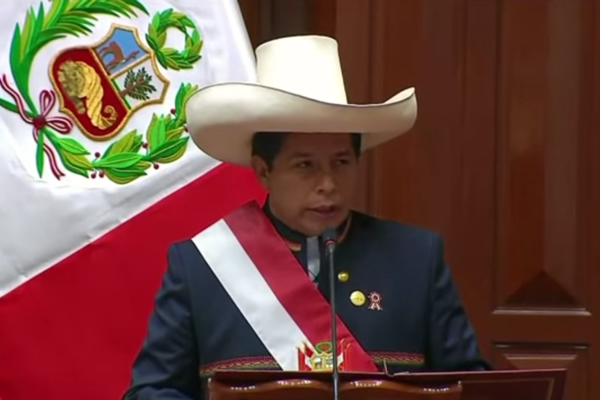 Activists in Peru have expressed concern over their country's new government and whether it will actively oppose LGBTQ rights.
President Pedro Castillo, a teacher from Cajamarca region of northern Peru who is a member of the leftist and socialist Free Peru party, in June narrowly defeated Keiko Fujimori, his right-wing opponent who is the daughter of former President Alberto Fujimori, in the second round of Peru's presidential election. Castillo's inauguration took place in Lima, the Peruvian capital, on July 28.
The Associated Press reported Castillo during his campaign expressed his opposition to marriage rights for same-sex couples, but stressed LGBTQ issues "are not a priority."
Castillo named Congressman Guido Bellido, an indigenous man who represents Cuzco, as his prime minister.
Bellido in a 2019 Facebook post praised former Cuban President Fidel Castro and specifically his 1963 comments in which he said "the (Cuban) revolution does not need hairdressers and work will make them men. The 'new man' cannot be a faggot. The socialist society cannot allow this type of degenerates."
Media reports indicate Bellido in 2020 made transphobic comments in response to gender-based coronavirus prevention measures that activists said discriminated against trans people. Bellido also reportedly said "the woman is so destructive and ruthless when it comes to mixing her grudges and selfishness" and "I don't see any lesbian or gay (person) mobilizing" against it.
"Violence is going to intensify every day if things continue as they are," Bellido said.
Bellido has also been criticized for his previous comments in support of the Shining Path rebel group.
"(Shining Path) has been the biggest violator of human rights in the history of Peru and it concerns me a lot," Alberto de Belaúnde, an independent congressman from Lima who is openly gay, told the Washington Blade on Monday as he discussed Bellido's comments. "It is not a good scenario for the human rights agenda in general and specifically for the LGBT agenda."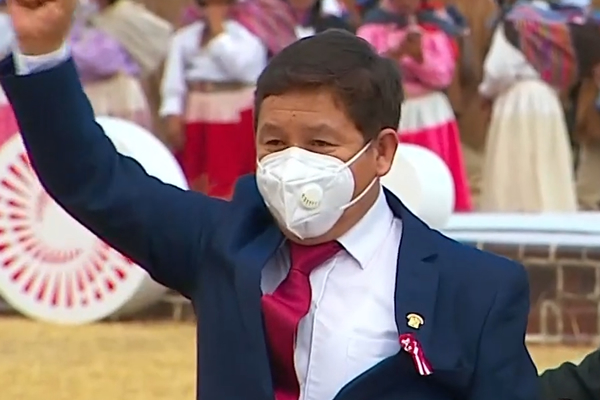 Gabriela Oporto Patroni, a Peruvian human rights lawyer, described Bellido's comments as "concerning." George Hale of Centro de Promoción y Defensa de los Derechos Sexuales y Reproductivos (PROMSEX), an LGBTQ and women's rights group in the South American country, echoed Oporto.
"Prime Minister Bellido's previous comments that reflect his homophobia, transphobia and misogyny are unfortunate," Hale told the Blade.
Bellido, for his part, in recent days has said he "categorically rejects all forms of violence and terrorism in all of its extremes." Hale noted to the Blade that Finance Minister Pedro Francke has publicly said his government will support LGBTQ rights.
"I will fight for equality of opportunities without discrimination based on gender, ethnic identity or sexual orientation," said Francke on July 31. "I will combat homophobia and I will strongly support the fight against the killer (Shining Path), in line with the public promise that our prime minister has made."
Asimismo, lucharé por la igualdad de oportunidades sin discriminación de género, identidad étnica u orientación sexual. Combatiré la homofobia y apoyaré una lucha firme contra el senderismo asesino, en línea con el compromiso público hecho por nuestro Primer Ministro. pic.twitter.com/3ycacbrXxM

— Pedro Francke (@pedrofrancke) July 31, 2021
The Latin American and Caribbean Network of Trans People (REDLACTRANS) on Tuesday noted Foreign Affairs Minister Héctor Béjar has said his government supports the Yogyakarta Principles, a set of global LGBTQ rights principles that advocacy groups adopted in 2006.
"We support the 2016 Yogyakarta Principles' 29 principles about the application of international human rights norms for sexual orientation and gender identity to avoid abuses and to protect the human rights of lesbians, gays, bisexuals and transsexuals," said Béjar. "The human rights of sex workers will also be part of our agenda."
#Peru Celebramos las palabras del Ministro de Relaciones Exteriores Sr. Héctor Béjar Rivera. ¡Por los derechos de las personas Trans, la población LGBTI, por los derechos sexuales y reproductivos! Que estas palabras se traduzcan en una política exterior por los #DerechosHumanos pic.twitter.com/jBd1Erjbi4

— RedLacTrans (@REDLACTRANS) August 3, 2021
Miluska Luzquiños is a transgender activist who lives in Lambayeque, a city in northern Peru.
She told the Blade on Monday the situation for LGBTQ Peruvians remains "very complicated and uncertain" because of the pandemic. Luzquiños also noted the country does not have a trans rights law.
"It is necessary for the LGBTIQ movement to keep doing advocacy in government spaces as (part of) civil society," she said.