The ties that bind?
Despite religious affiliations, 7 schools earn high marks for LGBT friendliness
Religiously affiliated universities often are not associated with LGBT friendliness or visibility. Recent studies by Campus Pride reveal, however, that more and more Catholic and Protestant universities are actively seeking to improve the campus climate for their LGBT students.
Campus Pride, the nation's leading non-profit that advocates for LGBT acceptance on college campuses, compiles an extensive "Campus Climate Index" that universities can use free of charge to gauge their LGBT-friendliness. LGBT campus housing and LGBT retention rates are among the many criteria schools are judged by. Since the index's creation in 2007, many religious universities have looked to Campus Pride for self-assessment.
"We have encouraged religiously affiliated campuses to participate and find out what they're doing well. You see so much momentum around faith, spirituality and being LGBT, and young people have been leading the way on college campuses," says Shane Windmeyer, co-founder and executive director of Campus Pride. "Even some of the staunchest conservative campuses, like Notre Dame, finally have some sort of LGBT recognition of their groups. These seven campuses are perfect examples of different religiously affiliated universities that are doing really good work."
The following are Campus Pride's seven most LGBT-Friendly Religiously Affiliated Universities, which all scored at least four out of five stars on the Campus Climate Index:
Agnes Scott College: 4.5 stars; Presbyterian-affiliated women's college in Decatur, Ga.; 904 undergraduates; has "LGBTQIQ Safe Zone Committee"
Baldwin-Wallace College: 4 stars; Methodist-affiliated private, liberal arts college in Berea, Ohio; total enrollment of 4,177; has Office of GLBT Services and "Allies" student group
Elmhurst College: 4 stars; Affiliated with the United Church of Christ, located in Elmhurst, Ill.; 3,052 undergraduates; first American college to add optional LGBT identity question on applications
Georgetown University: 4 stars; Catholic and Jesuit university in Washington; 17,130 students total; has LGBTQ resource center
Hamline University: 4.5 stars; Methodist-affiliated university in St. Paul, Minn,; 1,866 undergraduate enrollment; has faculty and student-run "Safe Zone Network"
Macalester College: 5 stars; Presbyterian affiliation, located in St. Paul, Minn.; 2,070 students; has "all gender" bathrooms, Gender and Sexuality Resource Center, Office of Multicultural Life and an "Allies Project Training" group
Muhlenberg College: 4.5 Stars; Lutheran-affiliated liberal arts college, located in Allentown, Penn.: 2,225 undergraduates; has gay-straight alliance, counseling services specifically for LGBT students
The seven colleges and universities listed have different levels of adherence to their religious affiliations. Macalester College, for example, now has a very tenuous relationship with Presbyterianism.
"Most students don't even realize that we are Presbyterian in nature. It's actually quite a secular place, so that has probably made it easier (for LGBT students)," says Chris MacDonald-Dennis, Macalester College's Dean of Multicultural Life. "We have always been known as very, very gay friendly. A lot of people don't realize that a lot of schools are religiously affiliated, especially mainline Protestant ones. I would say we probably are similar to a lot of other religiously affiliated schools."
Even if "religiously affiliated" can be a relative term, Campus Pride still recognizes these seven schools as having improved in their approaches to LGBT student life over the past few years.
"The seven we chose are the seven that are highest rated among the religiously affiliated universities. They have participated since 2007, and every year they come back and improve something," Windmeyer says. "Now all seven have room for improvement, but are true examples of campuses that really have taken responsibility for their LGBT students."
Make the most of the market and keep a positive perspective
Home sales are slowing and interest rates are rising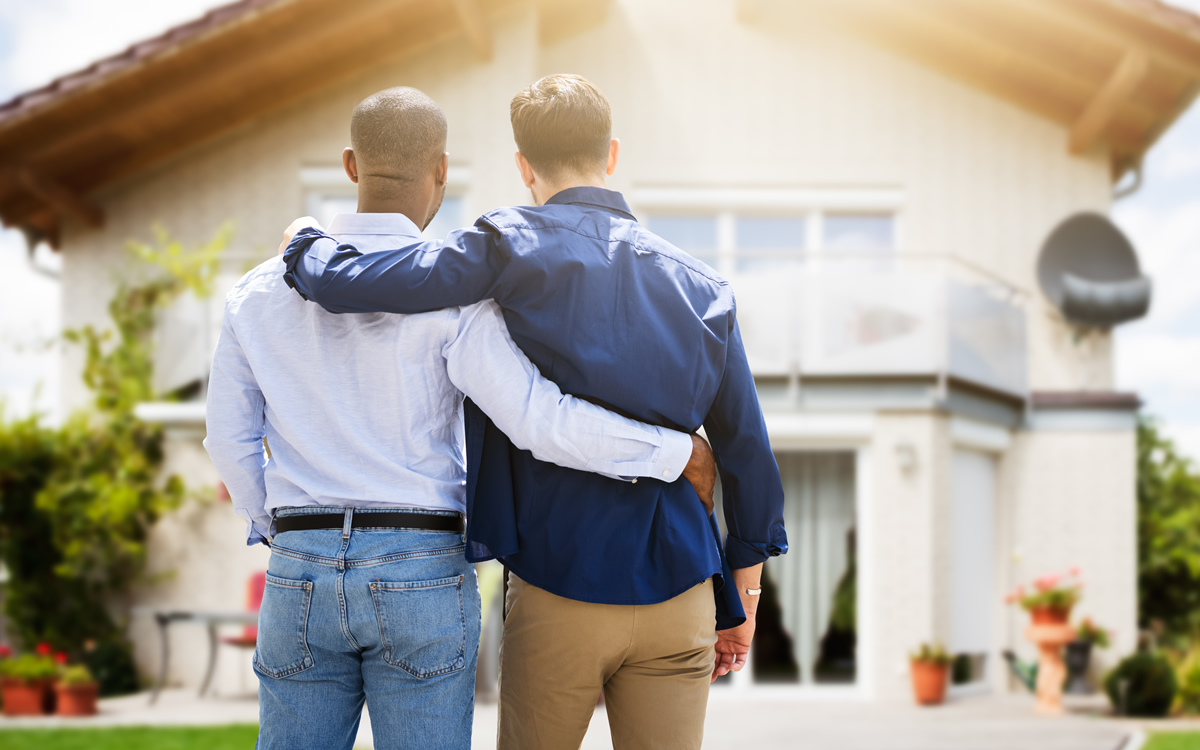 Over the course of the last year, what was once a red-hot housing market has experienced a cool-down. Home sales have been slowing, and interest rates are rising as the Federal Reserve continues to try and tame inflation and soaring prices. Rates are currently sitting at their highest point since late 2008, and are more than double their level a year ago.
Any time interest rates rise and the market slows down, concern is understandable – but there are always silver linings, and viewing the market from a broader historical perspective is important. A few of those silver linings include:
• Interest rates remain historically low: Since the end of 2021, mortgage interest rates have jumped by more than 2 percentage points, climbing above 6% as of September 2022. As a result, mortgage payment amounts have also risen. It's easy to look at rising interest rates and higher mortgage payments and worry – but when viewed in perspective over the course of the last several decades, rates are still very low. According to Freddie Mac, over the past half-century, rates have averaged nearly 8 percent, and in the early 1980s, even reached as high as 18 percent. When considered in that context, today's housing market is still far healthier than at other points in recent history.
• Inventory is up: Another benefit of the current market is that inventory is up. For those interested in purchasing a home, this means that there is a wider variety to choose from, and time can be devoted to truly finding a home that checks all of the boxes, rather than simply rushing to make an offer on one of the few that are available.
• Offers are more likely to be accepted: The fact that more inventory exists in the current market allows buyers to potentially place a reasonable offer on a home and have it accepted. This is a stark contrast to the situation of a year ago, where buyers frequently had to rather worry about engaging in an ongoing bidding war where prices became inflated and offers were less likely to be accepted.
Ultimately, conditions are much better in the real estate market now, even with slightly rising interest rates, than they were the last time the housing market went through a major correction. In fact, following the subprime mortgage crash of 2007 and the subsequent recession, home values dropped by nearly half in some markets. Millions of borrowers found themselves underwater on their mortgages, and many buyers were hesitant to make purchases in such a difficult and unpredictable market. Currently, many expect that while home appreciation may decline slightly, it will likely remain above the historical average.
While the market may not be as robust as it was a year ago, there are still plenty of positives. A key aspect of making the most of any market is finding a real estate agent who can guide you through the process and help you reach your goals. This can make all the difference between a smooth and successful experience, and a stressful one. At GayRealEstate.com, we're here to help you find the perfect agent for your needs.
At GayRealEstate.com – We're Here for You
One thing is certain about the real estate market – over time, it will change and fluctuate. There will be ups and downs. At times it may be ideal for sellers, at other times, more ideal for buyers. Regardless of how the market shifts, however, one thing is constant – at GayRealEstate.com, we're here for you. It is our passion to connect LGBTQ home buyers and sellers across the country with excellent and experienced LGBTQ-friendly realtors who know and love their communities. We are committed to helping you achieve your real estate goals, whatever they may be. If we can help you, visit us at GayRealEstate.com today to get connected and get started. 
Jeff Hammerberg is founding CEO of Hammerberg & Associates, Inc. Reach him at 303-378-5526 or [email protected].
Maryland LGBT Chamber holds expo
Business event held in Columbia, Md.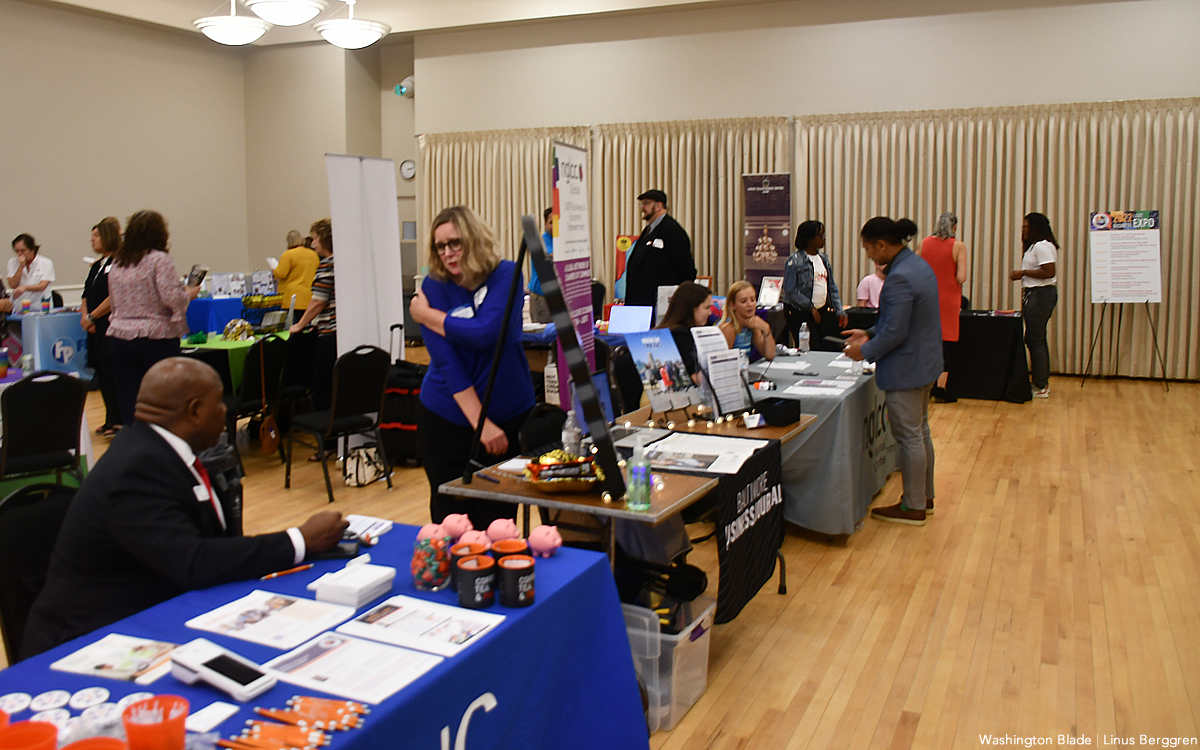 Over 35 Maryland LGBT Chamber of Commerce member businesses and organizations participated in the 2022 LGBT Business Expo in Columbia, Md. on Thursday, Sept. 15.
Panels and presentations at the event covered a variety of business topics, including:
We will also feature panel talks and presentations on a variety of business topics throughout the afternoon including: "Master Your Budget: 3 Simple Steps to go from Surviving to Thriving" presented by Financial Coach, Amy Scott; How we got our Rehoboth Beach cottage (without saving up for it)… And how YOU can too!!!" presented by the Retire on Real Estate author, K. Kai Anderson and "Why and How to get your small business LGBTQ Certified", presented by NGLCC.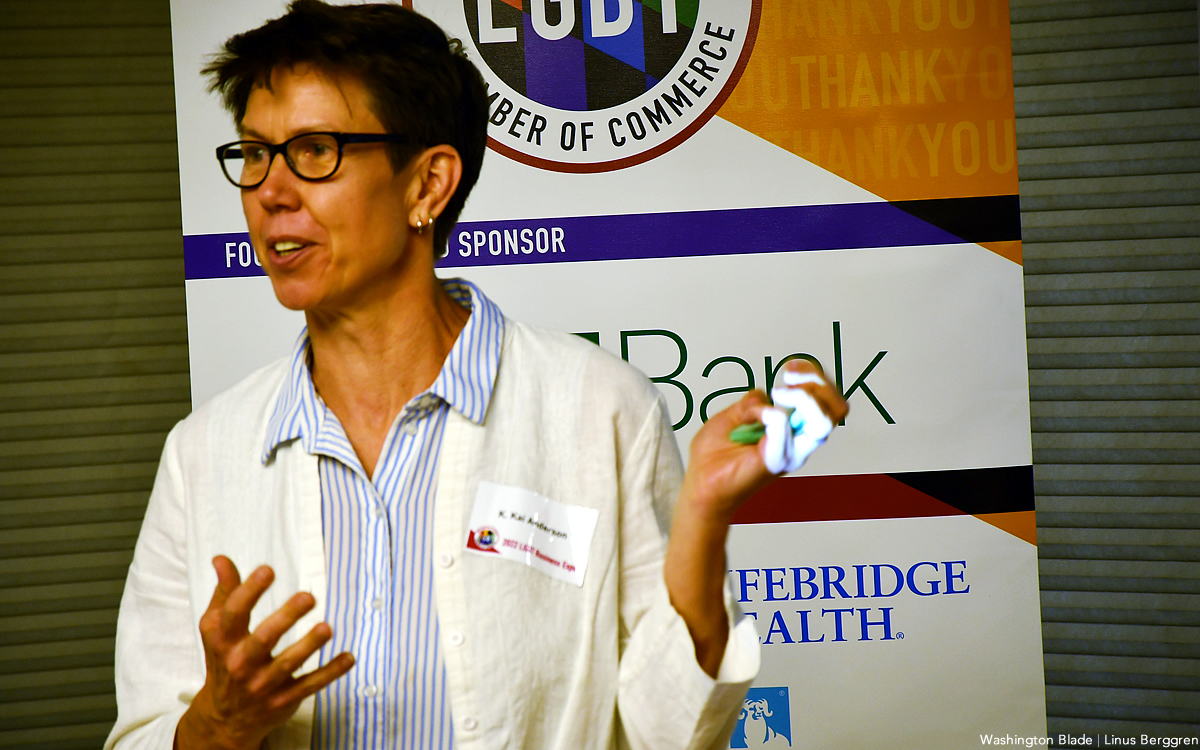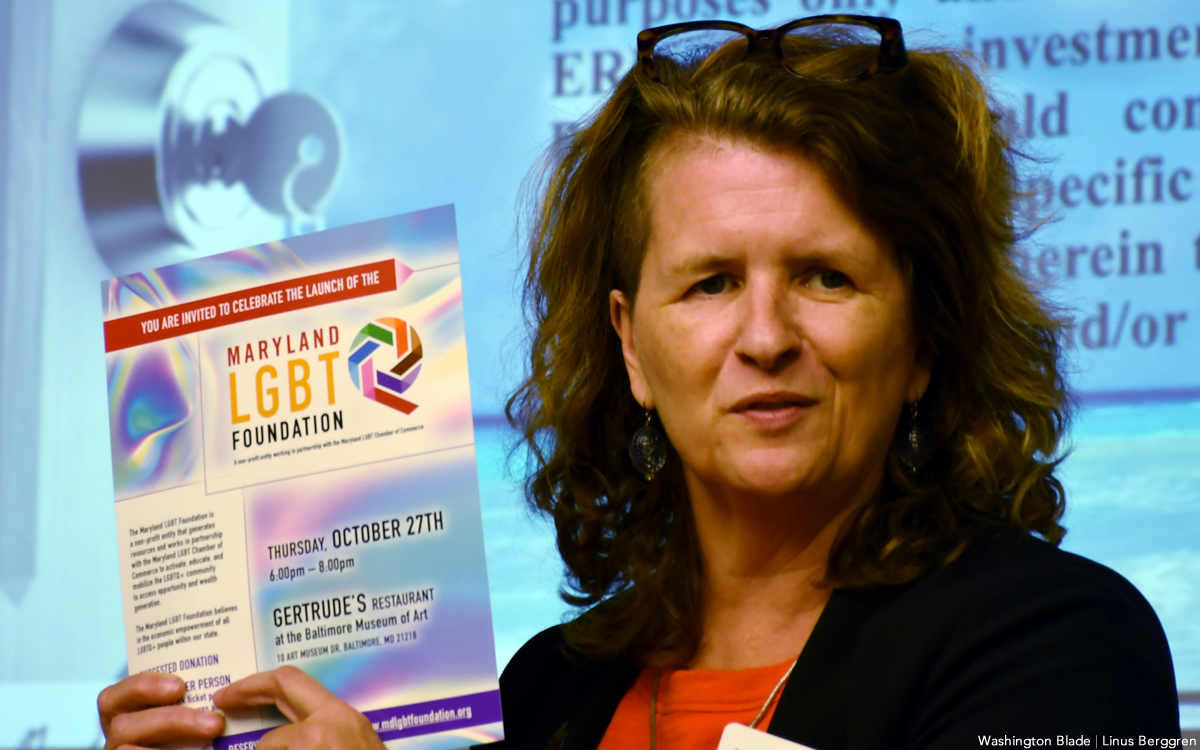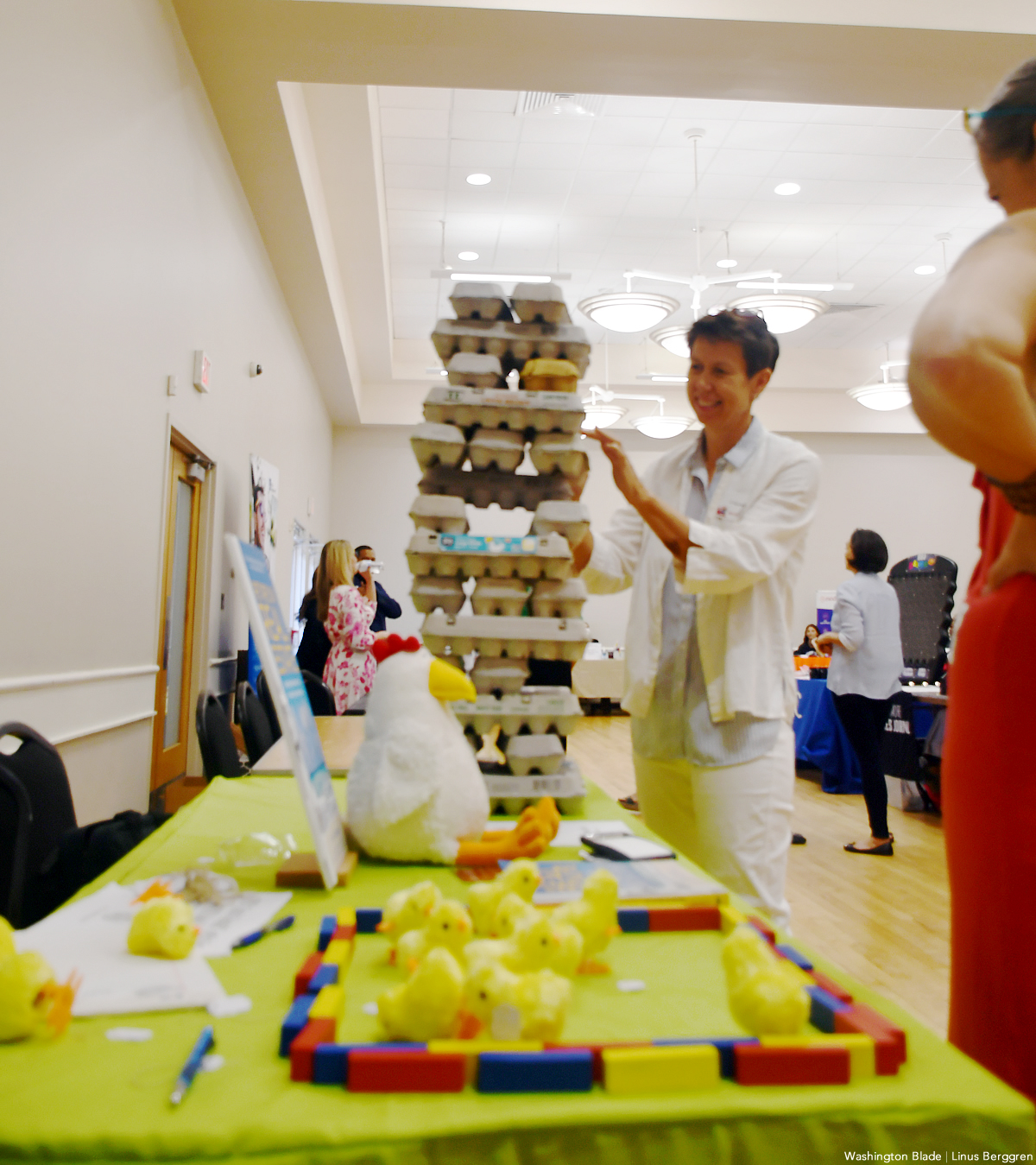 Standing on both feet in the current real estate market
Interest rates are up and contingencies are back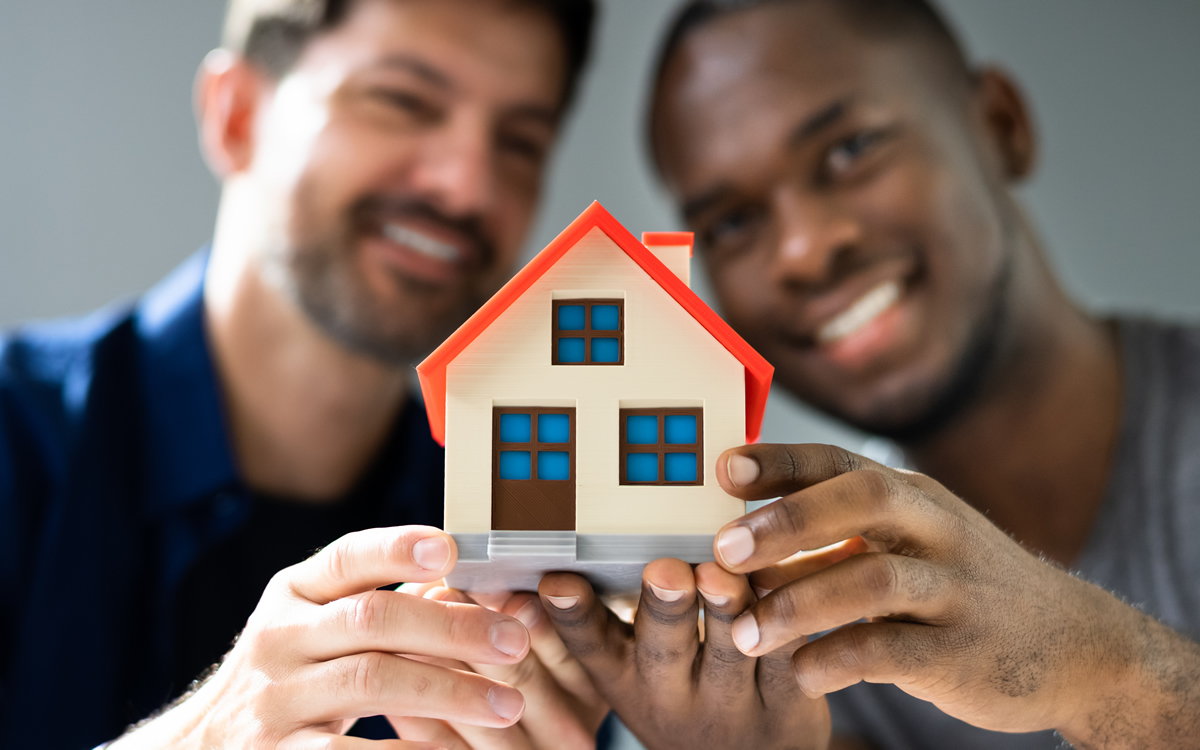 Gone are the days of a home receiving 25 offers and going well over asking price by more than $250,000. One would think…
The housing market in our immediate area as well as most of the United States has changed from what we've seen during the earlier pandemic days. Here in the nation's capital, we have seen a market that is more in keeping with what we have historically seen. The fall market this year has brought on a substantial amount of new inventory to the market, which is consistent with earlier market trends. We have seen the prices reduce a bit and we have seen days on market linger a bit. But what exactly is going on here?
RISING MORTGAGE RATES
For two years we saw a wild real estate market that was fueled by the need for more space, new space, fresh space, and insanely low interest rates. The lack of inventory in the market also assisted in allowing sellers to get substantial amounts of money over their asking price and left buyers giving everything away. Since then the landscape has changed. Due to higher than the "old normal" interest rates, the market has begun to correct itself a bit. I would like to point out that the interest rates are NOT the only reason for the market correcting itself, this is also due to the influx of inventory coming to the market. Buyers now have so many options to look at, things to consider, and time is truly back on their side in order to make a more sound and informed decision when it comes to home ownership.
Please don't get it twisted — if a home is well photographed, well marketed, and well priced in addition to having a brilliantly charming Realtor at the open house — it will surely sell with several offers and over asking. That is just no longer the norm.
TIT-FOR-TAT NEGOTIATIONS
Although we no longer live in a world where sellers can expect to receive $250,000 above asking, we also don't live in a world where buyers can expect to offer 30-50 percent less than asking and expect for the results to be positive. Similar to dating – we are back to a more intimate handholding experience when it comes to both the home buying and selling experience. As a seller it is important to ensure that your home is in tip-top shape while pricing it properly. As a buyer you should ensure that you have a great pre-approval, provide an appropriate EMD and realize that now you can include CONTINGENCIES! Yes! Once again, you can actually have a home inspection, financing contingency and even a radon test if you are feeling frisky. Those are the most valuable changes in the market for buyers.
INFLATION OR INFLATEGATE?
While turning on the news might be grim these days between inflation, the stock market, and interest rates – home prices are still over 6 percent more expensive than this time last year. If you look at the job market for example, unemployment is at an all-time low. You are still getting paid every week and if your manager makes you angry enough you have the flexibility to quit one job and find another relatively quickly. This mindset combined with an increase in active home listings and decrease in demand – you will likely still say: "Let's go buy a home."
Justin Noble is a Realtor with Sotheby's international Realty licensed in D.C., Maryland, and Delaware for your DMV and Delaware Beach needs. Specializing in first-time homebuyers, development and new construction as well as estate sales, Justin is a well-versed agent, highly regarded, and provides white glove service at every price point. Reach him at 202-503-4243,  [email protected] or BurnsandNoble.com.