Quinn losing ground in NYC mayor's race: polls
De Blasio leads by 15 percent in new Quinnipiac University survey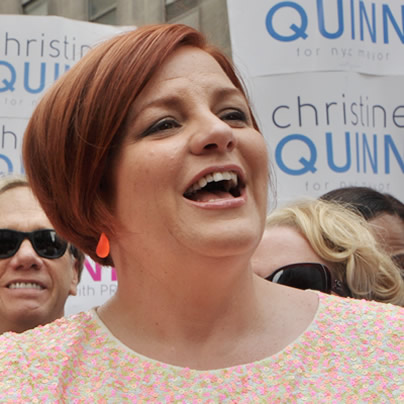 Two new polls suggest New York City Council Speaker Christine Quinn's lead over her Democratic challengers in the mayoral campaign has evaporated less than two weeks before the Sept. 10 primary.
A Quinnipiac University poll conducted between Aug 22-27 found New York City Public Advocate Bill de Blasio leads Quinn by a 36-21 percent margin. Twenty percent of likely Democratic primary voters backed former New York City Comptroller William Thompson, Jr., while former Congressman Anthony Weiner received 8 percent.
Another Quinnipiac University poll released on July 29 showed Quinn ahead of de Blasio by a 27-21 percent margin. Thompson came in third with 20 percent, while 16 percent of respondents backed Weiner.
An amNewYork-News 12 poll that Pen Schoen Berland conducted between Aug. 22-27 found 29 percent of likely Democratic voters support de Blasio, compared to 24 percent who back Thompson. Quinn came in a distant third with 17 percent.
Quinn needs at least 40 percent of the vote in the Sept. 10 primary to avoid a run-off.
"The polling in this race has been topsy-turvy for months," Quinn campaign spokesperson Mike Morey told the Washington Blade. "We expect a tight race and we expect that on primary night Christine Quinn will be in a runoff, because New Yorkers want an effective progressive who can actually get things done."
Quinnipiac University and amNewYork-News 12 released their polls four days after the New York Times endorsed Quinn, who would become the city's first female and first openly LGBT mayor if voters elect her to succeed Mayor Michael Bloomberg in November. The Gay and Lesbian Victory Fund; the Stonewall Democratic Club of New York City; the New York Daily News; Empire State Pride Agenda and Edith Windsor, the Manhattan widow who successfully challenged the Defense of Marriage Act before the U.S. Supreme Court, have also endorsed Quinn.
De Blasio and Quinn have clashed over the New York Police Department's controversial stop-and-frisk policy a federal judge last month found unconstitutional and other issues on the campaign trail and during a number of recent debates. Quinn continues to face criticism over her decision to support the extension of term-limits in 2008 that allowed Bloomberg, herself and other city officials to seek a third term in office.
Quinn in 2008 also acknowledged a City Council slush fund had since 2001 appropriated more than $17 million to community organizations that did not exist.
Brooklyn, N.Y., attorney Garfield Heslop in June asked the New York City Campaign Finance Board to investigate Quinn over the more than $20,000 in campaign contributions she received from donors in Houston, San Diego and Chicago after she attended Victory Fund events in the three cities in 2011 and 2012.
Pauline Park, a transgender activist in Queens who frequently criticized Quinn, told the Blade she feels the latest Quinnipiac University poll shows "the more the voters see of her the less they like."
"Voters just aren't buying Quinn's phony baloney about being the one who's delivered for New Yorkers," Park said. "This survey also shows that 65 percent of Democratic primary voters want real change and a clean break with the plutocratic policies of the billionaire Bloomberg. And that is damaging Quinn, who as Council speaker has acted as a de facto deputy mayor in the Bloomberg administration."
The Victory Fund did not respond to the Blade's request for comment.
Paul Schindler, editor of Gay City News, which endorsed Quinn last month, noted to the Blade the polls have "bounced around a lot this year." He said de Blasio's numbers have only been good for the last few weeks, and he has come under more scrutiny as the current frontrunner ahead of the Sept. 10 primary.
"Clearly, de Blasio has made big strides," Schindler told the Blade, referring to contributing factors that include Weiner's growing unpopularity among voters and de Blasio's position against the closure of St. Vincent's Catholic Medical Center in lower Manhattan and other city hospitals. "He, Quinn and Thompson all remain in the mix. I'd be surprised if there is not a runoff."
Inside the battle over Republican Senate votes for Respect for Marriage Act
Some advocates for religious liberty joined forces with LGBTQ groups to play a vital role in passage of the Respect for Marriage Act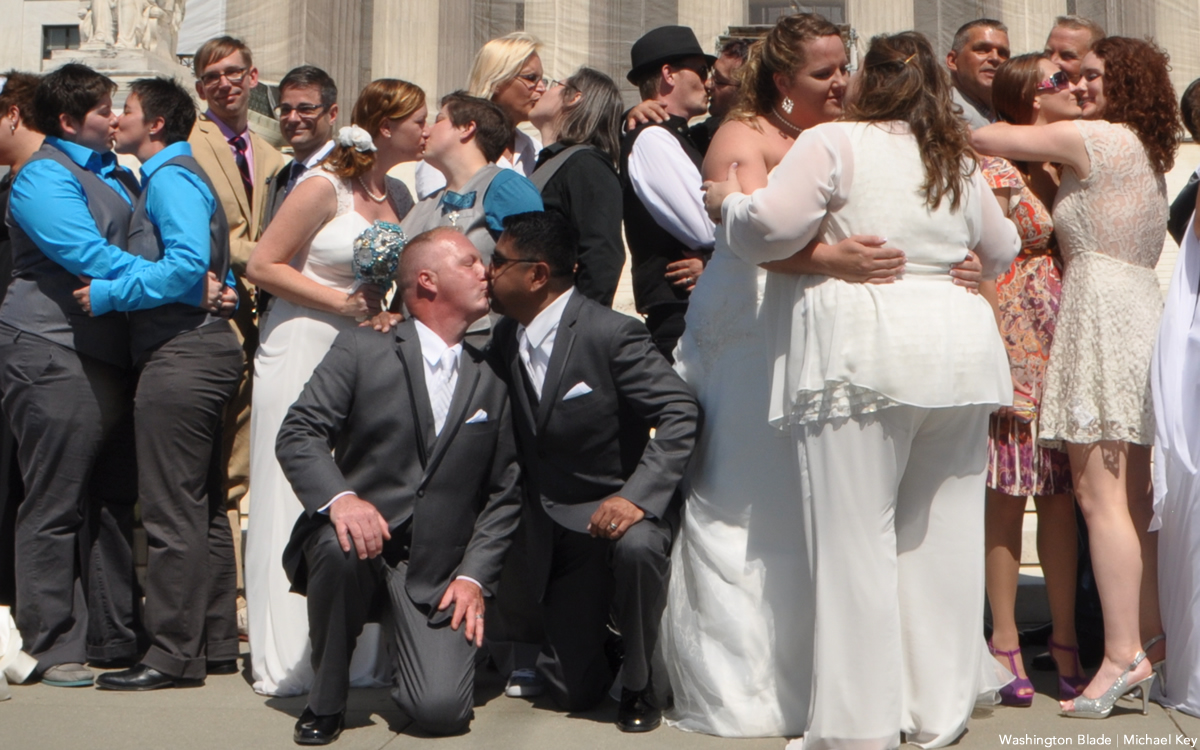 The U.S. Senate passed the Respect for Marriage Act on Tuesday 61-36, clearing the threshold required to secure a filibuster-proof majority by just one vote, thereby sending the bill on its way to becoming law.
The landmark legislation's path out of the evenly divided upper chamber was, until that 60th "yea" vote, far from clear. Tuesday's passage of the Respect for Marriage Act marked the third time this month in which a few Republican senators held the keys to its fate.
Before and just after Thanksgiving break, the Senate managed to avoid having to debate amendments to the bill proposed by some conservative members of the Republican caucus who felt the bipartisan addition of supplemental protections for religious liberties was insufficient.
Success on the first procedural move was won with a margin of just two Republican senators who voted with their Democratic colleagues. The second, with only one.
Had the Senate chosen instead to consider these amendments, the Respect for Marriage Act could easily have been defeated, with time running out to pass legislation before the new Congress is seated in January, at which point control of the House will flip from blue to red.
Particularly in the days leading up to this week's votes, lobbyists with a wide spectrum of views on the Respect for Marriage Act were laser focused on winning over members of the small camp of GOP senators who were on the fence or, perhaps, relatively tepid in their support for (or opposition to) the bill.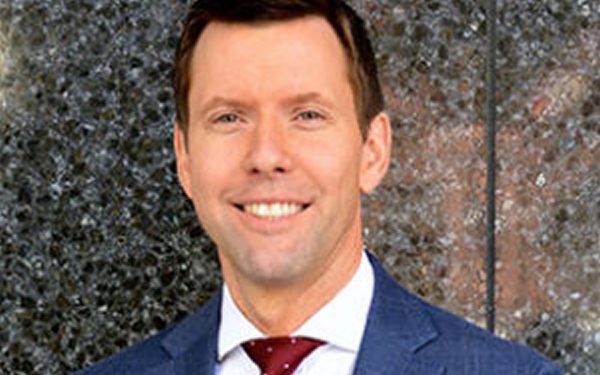 Among the parties representing special interests engaged in ongoing discussions with Senate Republicans was Tim Schultz, president of the 1st Amendment Partnership (1AP), a nonprofit group focused on education and public engagement to promote and protect religious freedom. Schultz's work on behalf of the organization includes some lobbying activity.
Speaking with the Washington Blade by phone on Tuesday before the final vote was held, Schultz said the key to winning support from these Republican senators was to show them how the Respect for Marriage Act does not threaten – and in some respects, may in fact strengthen – protections for religious liberty.
Other GOP senators opposed to the bill cited different reasons, arguing for example that it is unnecessary or improper for the legislature to preempt the fallout of a potential future U.S. Supreme Court ruling on same-sex marriage.
Schultz noted that unlike the conservative lawmakers whose primary focus was on religious freedoms, these other objections raised by Senate Republicans were mostly brought forth by members who were never going to vote in favor of the Respect for Marriage Act in the first place. In some cases, they believed the landmark cases establishing marriage equality as a fundamental right in the United States were wrongly decided, which is a non-starter.
"The lawmakers who have been the margin of victory [in key votes] have cared a lot about religious protections," Schultz said. They are sincere in their efforts to understand precisely whether and how religious liberties might be affected by passage of the Respect for Marriage Act, he said. "They are serious in their efforts to try to get their arms around those questions."
The primary arguments happening in the Senate "have been held by [Republican Senators] who all have a broad conception of religious freedom," Schultz said. "So, the question has been, 'is this sufficient? Or should we demand quite a bit more?'"
Engaging these GOP lawmakers, he said, often involved "trying to get the senators accurate information, including responses from faith groups and scholars." This sometimes required addressing and dispelling arguments against the legislation "point by point," Schultz added.
Schultz said it was an amusing twist to lock horns over the Respect for Marriage Act with other groups that promote and fight for religious liberties, organizations with which he has some deep and longstanding relationships.
"It's weird, because I am a professional religious freedom advocate and I share their conception of religious liberty. But I think their analysis of this bill is incorrect. So, it's been a bit strange to be having an argument among folks who, otherwise, I agree with."
Strange bedfellows?
The bill's passage through the Senate could be read as a signal of the efficacy of a model of government relations by which LGBTQ groups in some circumstances can reach mutually beneficial compromises with organizations that are concerned with religious liberty, Schultz said.
Compromise was also the goal for the bipartisan coalition of lawmakers in the House and Senate who sponsored, co-sponsored, or otherwise championed the Respect for Marriage Act.
Writing the legislation within bounds of universally accepted constitutional precepts, part of their aim was to lessen the likelihood that it might face a successful legal challenge. The other primary reason for backing a narrowly construed bill: greater chances of securing the support necessary from congressional Republicans to get it passed.
But the Respect for Marriage Act was conservative in focus, if not in effect, from the jump. It was meant to address the very specific consequences and fallout for same-sex couples that would result if the U.S. Supreme Court's conservative supermajority opts to overturn or substantially weaken the two landmark rulings that established marriage equality as a constitutional right in America.
Practically speaking, however, compromise did not come at a cost. "This will be the biggest federal legislative victory for gay rights since the repeal of "Don't Ask, Don't Tell," Schultz said. (Incidentally, that hard-won victory also happened during a lame duck session, following the 2010 midterm elections.)
Though some groups acknowledged its limitations, the Respect for Marriage Act was publicly backed by a diverse swath of LGBTQ civil rights and legal advocacy organizations, including: the Human Rights Campaign, the National Center for Transgender Equality, GLSEN, PFLAG National, GLAAD, Equality California, the Transgender Legal Defense and Education Fund, and Lambda Legal, the Interfaith Alliance, the National Center for Lesbian Rights, LGBTQ Victory Fund, and the National LGBTQ Task Force.
The Respect for Marriage Act faced a tumultuous road to passage through Congress
In July, the House passed the Respect for Marriage Act with a decisive margin, picking up 47 Republican "yeas" for a total of 267 votes in favor of the bill (with 157 members, all Republican, voting no).
At the time, there was little to no concern expressed publicly by GOP lawmakers in either chamber over the Respect for Marriage Act's threat to religious liberties, Schultz said. He added that this may be explained, at least to some extent, by members' focus on the then-upcoming Nov. 8 midterm elections.
After Congress reconvened with Republicans poised to take control of the House next year, the Biden administration and congressional Democratic leadership had made clear that the Respect for Marriage Act would be a top priority for the brief legislative session before the next Congress is seated in January.
"By the Monday after election week, people started focusing again," Schultz said. "It was game time."
Logistically, it was a heavy lift for Congress. Lawmakers had just a few weeks to pass legislation and cobble together end-of-year must-pass spending packages.
Democratic congressional leadership were under pressure from President Biden to allocate more funding for COVID-19 and aid to Ukraine, proposals that both faced resistance from their Republican colleagues. The Senate was way behind on the National Defense Authorization Act, another must-pass bill to fund the military that happens to also require a lengthy review process. And finally, momentum was building behind the bipartisan legislative proposal to revise the Electoral Count Act.
For the key GOP senators, all other considerations were secondary to religious liberty
As the Senate vote neared, campaigns by special interest groups were dialed up, including by opponents of the bill, which ranged from extreme anti-LGBTQ organizations deemed hate groups by the Southern Poverty Law Center to conservative think tanks with close ties to Capitol Hill.
Liberty Counsel President Matt Staver made the outrageous argument that the protections for same-sex couples provided in the Respect for Marriage Act would lead to "pedophilic marriages," perpetuating the dangerous lie that queer people are linked to child sexual abuse.
Fortunately, "the crazy stuff you see online doesn't penetrate into how senators talk about and think about this stuff," Schultz said. "They are concerned with substantive objections" to the Respect for Marriage Act.
And while there was some discussion of the deadly Nov. 19 shooting at an LGBTQ nightclub in Colorado Springs, the tragedy did not play a major part in GOP senators' deliberations over passage of the Respect for Marriage Act, Schultz said – perhaps partly because much of the substantive talks had already happened with the Senate vote just days away.
FDA to loosen restrictions on blood donations by gay, bi men
"While today's reports of an overdue move from the FDA is an important step, our community and leading medical experts will not stop advocating for the FDA to lift all restrictions against qualified LGBTQ blood donor candidates, said GLAAD President Sarah Kate Ellis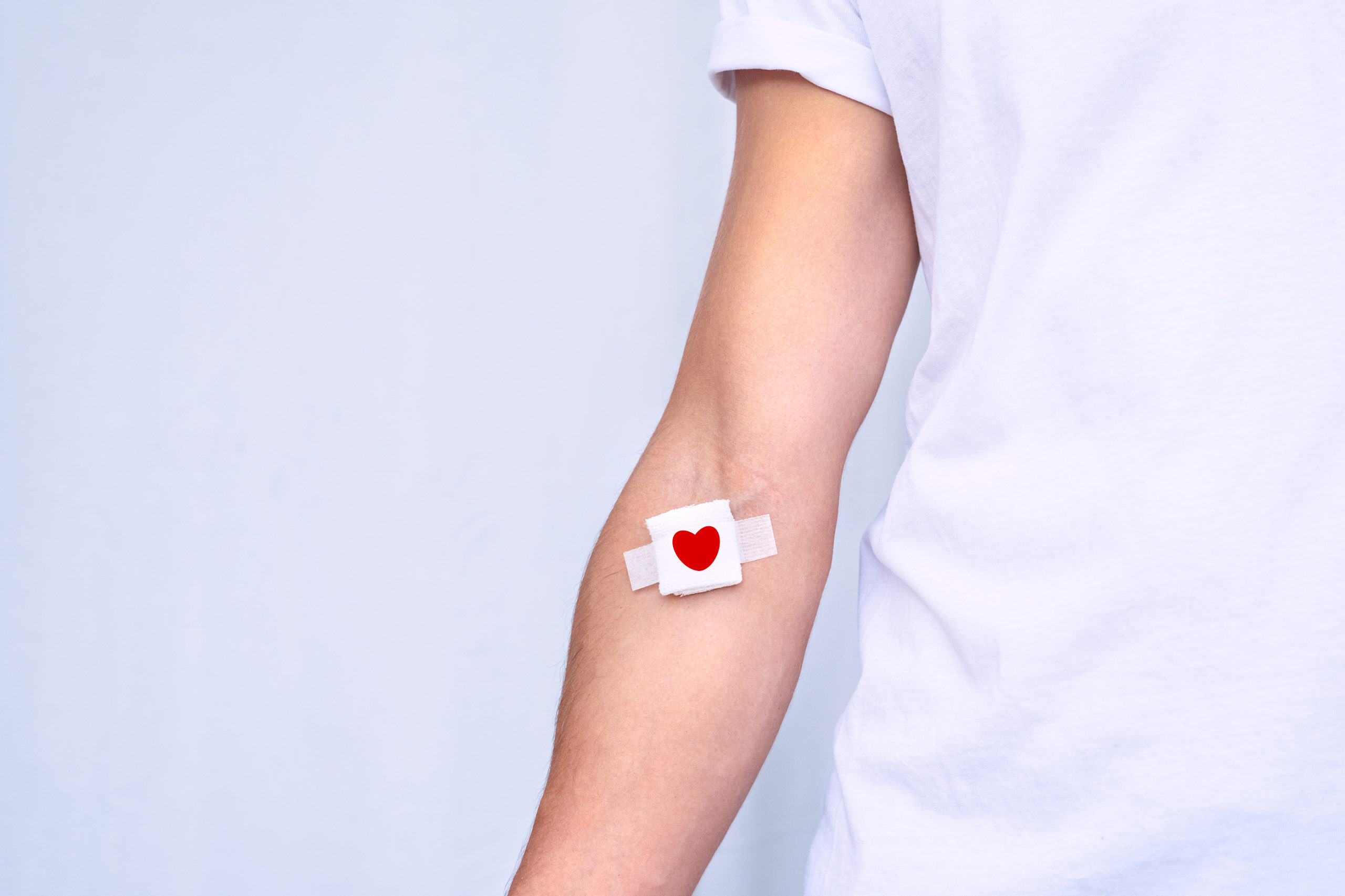 The Food and Drug Administration is reportedly drafting guidelines to ease restrictions on blood donations by gay and bisexual men by removing the required one-year period of sexual abstinence for those in exclusively monogamous relationships.
New rules can be expected in coming months as the agency is now finalizing an individualized risk assessment questionnaire to determine eligibility, sources briefed on the matter told The Wall Street Journal.
According to an FDA spokesperson, potential donors who have had anal intercourse with a new sexual partner within the past three months would likely be asked to wait an additional three months before donating.
The FDA issued a blanket ban on blood donation from all men who have sex with men amid the AIDS epidemic of the 1980s. Since then, the agency has narrowed those restrictions only twice.
Gay and bisexual men who abstained from sex for a year or longer were permitted to donate blood with a 2015 policy change. Then, faced with severe blood shortages during the COVID-19 pandemic, the FDA shortened the required abstinence period to three months.
GLAAD responded to Wednesday's news of the FDA's planned issuance of new guidelines with a statement that praised the move – while stressing that any restriction on blood and plasma donation by gay and bisexual men "is rooted in stigma, not science."
"While today's reports of an overdue move from the FDA is an important step, our community and leading medical experts will not stop advocating for the FDA to lift all restrictions against qualified LGBTQ blood donor candidates," said GLAAD President Sarah Kate Ellis.
Senate passes Respect for Marriage Act
Bill approved by 61-36 vote margin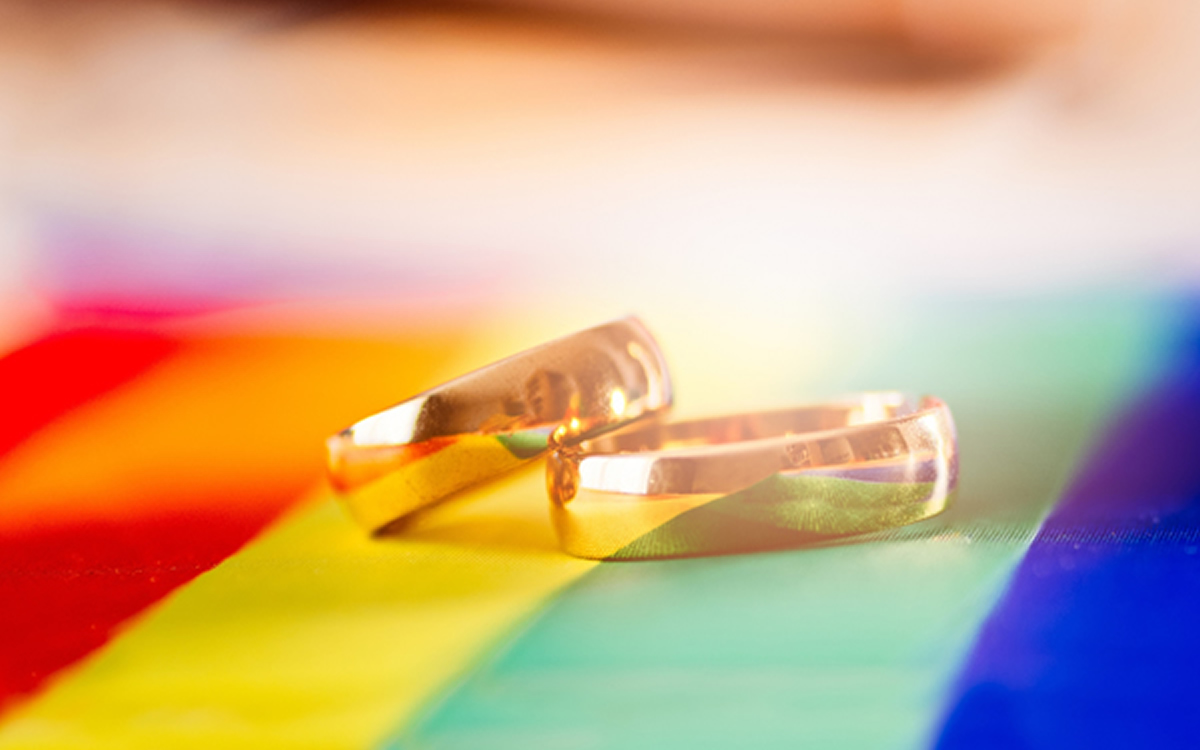 The U.S. Senate voted 61-36 on Tuesday to officially pass the Respect for Marriage Act, a historic piece of legislation that is expected to soon become law after members in the U.S. House of Representatives sign off on a bipartisan amendment added by their Senate colleagues.
Designed as a vehicle to mitigate the fallout if the U.S. Supreme Court's conservative supermajority guts the constitutional protections for marriage equality, the bill was narrowly construed — in part to help guarantee that it withstands potential challenges from conservative legal actors.
Nevertheless, the Respect for Marriage Act is a landmark bill that has been backed by virtually every LGBTQ advocacy organization in the country. The legislation repeals the Clinton-era Defense of Marriage Act while enshrining into law substantive protections for same-sex couples.
Regardless of whether or how the high court might decide to revisit the marriage question, the Respect for Marriage Act will protect the federally ordained rights and benefits that have long been enjoyed by married gay and lesbian couples. And should the court pave the way for conservative states like Texas to renew their bans on same-sex marriage, the law will require them to officially recognize and honor those that are performed in jurisdictions where they remain legal.
Despite earning broad bipartisan support from lawmakers in the House, which passed its version of the bill this summer with an overwhelming majority — including votes from 47 Republican members — the Respect for Marriage Act faced an uncertain future in the Senate.
Conservative members in the chamber's Republican caucus argued the bill would jeopardize religious freedoms, concerns that a group of five bipartisan senators sought to allay with an amendment that, among other provisions, clarifies the right of religious nonprofit organizations to refuse "any services, facilities, or goods for the solemnization or celebration of a marriage."
Writing the amendment were Sens. Susan Collins (R-Maine), Rob Portman (R-Ohio), Kyrsten Sinema (D-Ariz.), Thom Tillis (R-N.C.) and Tammy Baldwin (D-Wis.), who was considered the driving force behind the bill's passage through the Senate.
Several Republican senators proposed additional amendments that — per a narrow procedural vote before and another shortly after the Thanksgiving break — were not put up for debate, thereby allowing the Respect for Marriage Act to clear the Senate with Tuesday's vote.
Barely surpassing the 60-vote filibuster-proof majority with one extra "yea," the Senate's passage of the bill came despite the best efforts of conservative opponents who had run coordinated campaigns to erode support among GOP members.
President Joe Biden and Vice President Kamala Harris each issued statements shortly after Tuesday's vote.
The president celebrated the "bipartisan achievement" by Congress, writing: "For millions of Americans, this legislation will safeguard the rights and protections to which LGBTQI+ and interracial couples and their children are entitled. It will also ensure that, for generations to follow, LGBTQI+ youth will grow up knowing that they, too, can lead full, happy lives and build families of their own."
Harris wrote: "The Respect for Marriage Act ultimately stands for a simple principle: all Americans are equal and their government should treat them that way. Today, we are one step closer to achieving that ideal with pride."
The Congressional LGBTQ+ Equality Caucus also praised the victory.
"Today, a bipartisan group of 61 Senators made clear that this country will not roll back the clock on marriage equality," said Congressman David Cicilline (D-R.I.), chair of the Equality Caucus. "The Respect for Marriage Act is a crucial safeguard for LGBTQ+ people whose lives have been forever changed by Obergefell v. Hodges and Americans who are in interracial marriages thanks to Loving v. Virginia. On June 26, 2015, the Supreme Court declared marriage equality as the law of the land. Today, the Senate ensured those marriages will continue to be protected."
LGBTQ groups celebrate the win
"Diverse faith traditions across the nation came together to demand respect for LGBTQ+ Americans – we staked our ground and refused to let this opportunity slip away, " said Rev. Paul Brandeis Raushenbush, president of the Interfaith Alliance, in a statement Tuesday.
"The LGBTQ+ community has faced ongoing deadly violence, legislative assaults and constant threats — including the deadly shooting in Colorado Springs barely one week ago," said Kelley Robinson, president of the Human Rights Campaign, in a statement from the organization.
"Today, with the passage of the Respect for Marriage Act in the Senate — a historic moment that marks the first federal legislative win for LGBTQ+ equality in over 10 years, since the repeal of Don't Ask Don't Tell — the 568,000 same-sex married couples in this country can breathe a sigh of relief that their marriages will be protected from future attacks," said Robinson, who yesterday began her tenure as the first Black queer woman to lead America's largest LGBTQ organization.
GLAAD President Sarah Kate Ellis responded on Twitter and in a statement, writing: "As so many LGBTQ people face uncertainty and harm on the state level and extremists on the Supreme Court vow to reconsider the landmark Obergefell decision, this victory will provide comfort and security to millions of people and their families."
"Today's bipartisan vote in the Senate to pass the Respect for Marriage Act is a proud moment for our country and an affirmation that, notwithstanding our differences, we share a profound commitment to the principle of equality and justice for all," reads a statement from National Center for Lesbian Rights Executive Director Imani Rupert-Gordon.
LGBTQ Victory Institute President Annise Parker said, "This landmark piece of legislation protects the marriages of millions of LGBTQ Americans who have not slept well for months, wondering if our marriages would be dissolved by an activist court. While the Respect for Marriage Act is undoubtedly one of the most important pro-LGBTQ laws ever passed, it does not require states to grant marriages to LGBTQ couples. Until then, our fight is not over."