Judge orders recognition of another same-sex marriage in Ohio
State must list Michener as surviving spouse on partner's death certificate
More than one month after the story of same-sex couple seeking recognition of their marriage moved the country, the federal judge that ordered Ohio to observe that union has now done the same for a gay man seeking recognition of his union to his departed spouse.
In a three-page restraining order, U.S. District Judge Timothy Black on Tuesday ordered the State of Ohio recognize the marriage of a Cincinnati couple that married in Delaware in July, but where one person in the relationship unexpectedly died of natural causes last month.
Black ruled that David Michener, the surviving spouse in the relationship, is eligible for the restraining order because of immediate need for action as well as the likely success of his claim that the state constitutional amendment in Ohio barring recognition of his marriage violates the First and Fourteenth Amendments under the U.S. Constitution.
"On this record, there is insufficient evidence of a legitimate state interest to justify this singling out of same sex married couples given the severe and irreparable harm it imposes on David Michener," Black writes.
Additionally, the judge allows Michener to join with plaintiff James Obergefell as part of the lawsuit seeking marriage equality in Ohio known as Obergefell v. Kasich.
Michener and his partner, William Herbert Ives, had been together 18 years and adopted three children together. After they lawfully married in Delaware last month, Ives unexpected died of natural causes on Aug. 27.
Ives' remains are at the funeral home, and his cremation was scheduled for Wednesday. For the cremation to proceed, a death certificate must be issued. However, under current law, Ohio won't recognize the couples as married. Michener sought a death certificate that lists him as a "surviving spouse" and recognizes him as married.
The judge on Tuesday granted that request through another temporary restraining order that enjoins state officials, including Gov. John Kasich and Attorney General Mike DeWine, from enforcing the state's ban on same-sex marriage with respect to this couple. The order is set to expire on Sept. 17 unless the court decides to extend it.
Alphonse Gerhardstein, the private attorney representing Michener, said his client is unavailable to answer questions from the media.
"He must cremate his spouse and be strong for his three children," Gerhardstein said. "That is his focus now and he cannot respond to press questions."
Dan Tierney, a DeWine spokesperson, said the attorney general declines to comment at this time, but added there's no way to appeal a temporary restraining order.
Michener is granted a restraining order after the same judge granted an earlier restraining order requiring Ohio to recognize the marriage of Obergefell to John Arthur, who's terminally ill with Lou Gehrig's disease.
The couple flew to Maryland in the plane specially fitted for Arthur, married on the Baltimore airport tarmac and returned to Ohio the next day. They sued Ohio to ensure Obergefell would be listed as a surviving spouse on Arthur's death certificate.
Evan Wolfson, president of Freedom to Marry, said the judge was correct in his order and it demonstrates the need to lift the prohibition on same-sex marriage in Ohio.
"Ohio's marriage discrimination imposes 'severe and irreparable harm' on loving and committed same-sex couples who deserve and need the same respect and legal safety-net as other married couples," Wolfson said. "Ohioans were stampeded into putting marriage discrimination into their state constitution before they had a chance to really think it through. The amendment violates the U.S. Constitution and thus must fall."
[h/t] Kathleen Perrin
Anti-LGBTQ provisions removed from NDAA
New version omits restriction on gender affirming care, book and drag bans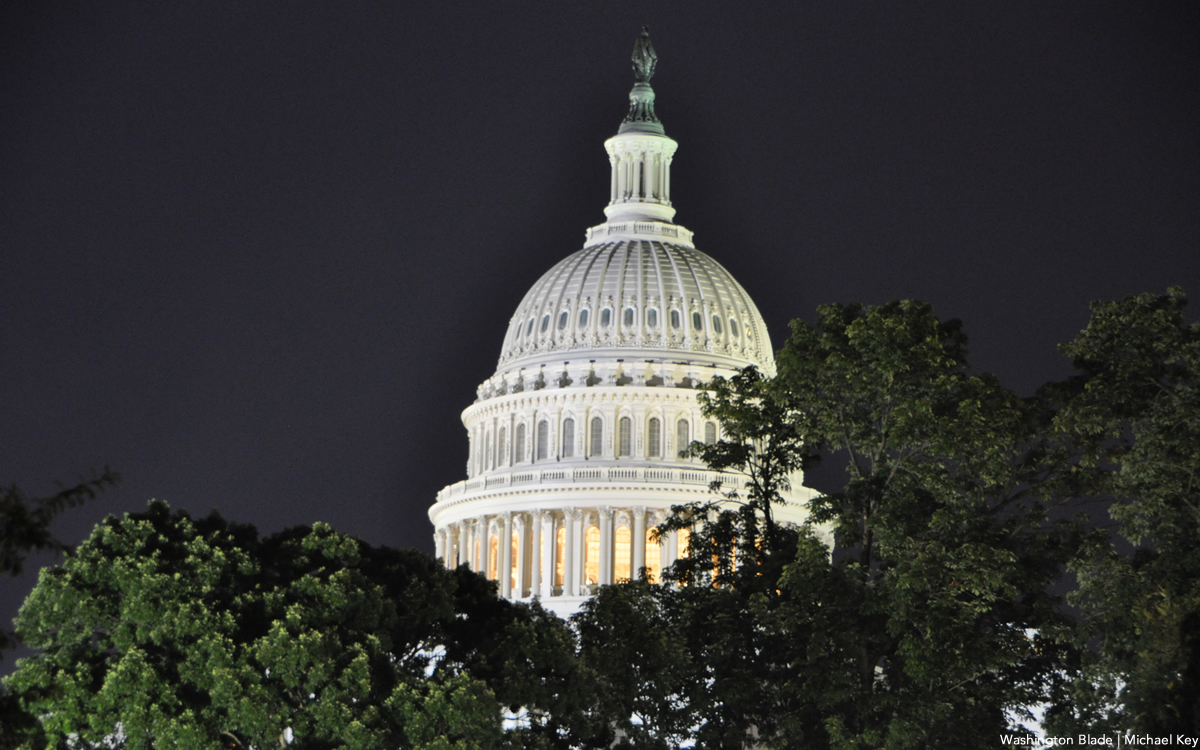 Anti-LGBTQ provisions submitted by House Republicans to the National Defense Authorization Act (NDAA) have been removed from the defense spending bill, triggering outrage from conservative lawmakers and praise from LGBTQ groups.
The conference version of the bill was released on Thursday.
This week saw the revocation of two measures targeting gender affirming care along with the book ban and drag ban. Language stipulating the list of approved flags that can be flown at military bases was amended such that more flags can be added on a discretionary basis.
"MAGA members of Congress tried to hijack the National Defense Authorization Act to advance their anti-LGBTQ+ agenda, attempting to riddle it with discriminatory riders," Human Rights Campaign National Press Secretary Brandon Wolf said in a statement to the Washington Blade.
His statement continued, "They failed and equality won. Anti-LGBTQ+ provisions, including efforts to restrict access to gender affirming care, were rejected. The anti-LGBTQ+ agenda continues to be deeply unpopular across the country and a failing political strategy."
Wolf thanked U.S. Sen. Jack Reed (D-R.I.) and U.S. Rep. Adam Smith (D-Wash.) for "defending equality and defeating attacks on the community."
Pledging to vote "no" on the bill, Republican U.S. Rep. Marjorie Taylor Greene (Ga.) said in a post on X, "I was appointed to the NDAA conference committee but NEVER got to work on the final version of the NDAA bc they made the deal behind closed doors and here are the horrible results."
I was appointed to the NDAA conference committee but NEVER got to work on the final version of the NDAA bc they made the deal behind closed doors and here are the horrible results 👇

I'm voting NO!!! pic.twitter.com/jnmTHCgzNG

— Rep. Marjorie Taylor Greene🇺🇸 (@RepMTG) December 8, 2023
New bill would protect LGBTQ-owned businesses from lending discrimination
Legislation introduced by Sens. Padilla, Gillibrand and Rep. Torres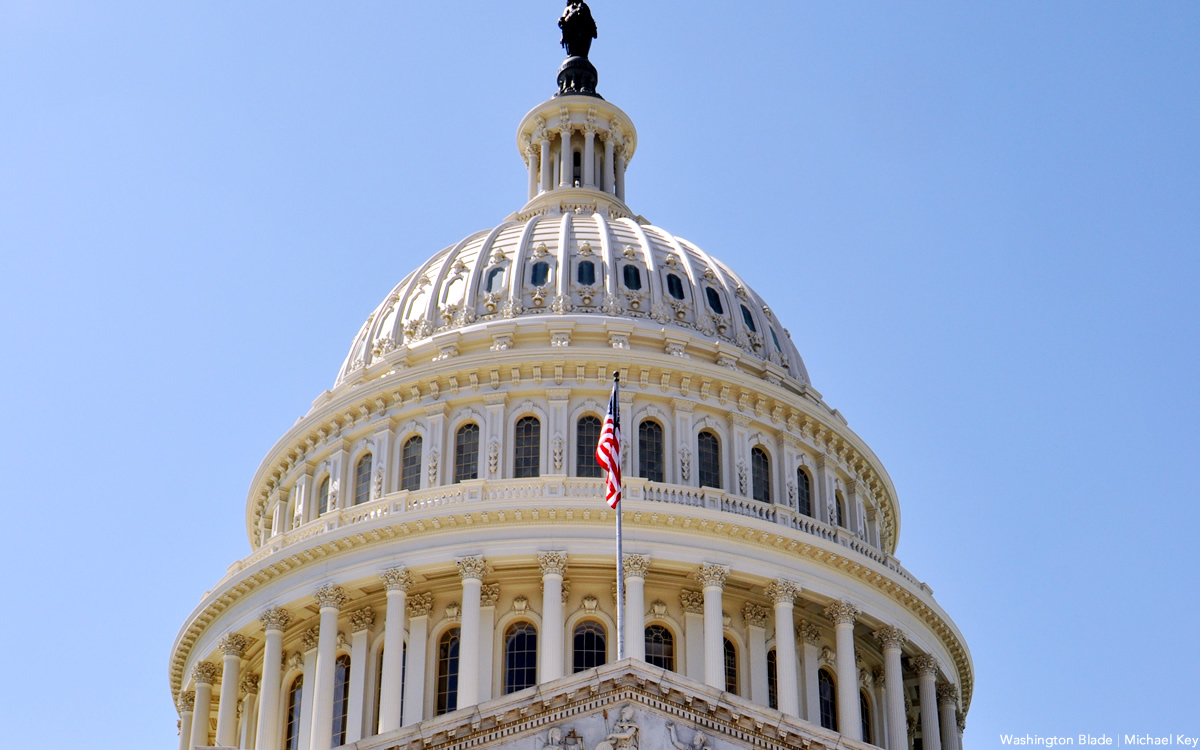 A bicameral bill introduced on Wednesday by U.S. Sens. Alex Padilla (D-Calif.) and Kirsten Gillibrand (D-N.Y.), along with U.S. Rep. Ritchie Torres (D-N.Y.) would require financial institutions to collect data on access to credit and capital by LGBTQ-owned businesses.
The legislation would thereby allow regulators to better identify and potentially remedy instances of anti-LGBTQ discrimination in these areas.
CNBC reported in June that a study by the Movement Advancement Project found LGBTQ-owned businesses encountered more rejections than non-LGBTQ-owned businesses that applied for funding, amid a tightening of lending standards across the board.
Specifically, the bill would "clarify that Section 1071 of the Dodd-Frank Wall Street Reform and Consumer Protection Act (Dodd-Frank) requires financial institutions to collect the self-identified sexual orientation and gender identity of the principal owners of small businesses, in addition to their sex, race, and ethnicity," according to a press release by Padilla's office.
The California senator said, "With anti-LGBTQ+ legislation and hate crimes on the rise, LGBTQ+ business owners continue to face persistent and unjust barriers to financial success," adding that "LGBTQ+-owned small businesses are a cornerstone of local economies, and they deserve equitable resources to help them grow and thrive."
Padilla's press release notes the legislation "would also add a definition for businesses owned by lesbian, gay, bisexual, transgender, queer, and intersex individuals to the ECOA statute."
Additionally, "The legislation also includes a Sense of Congress confirming that sexual orientation and gender identity are already covered under the ECOA (including the current data collection requirements)" while clarifying "that the sex, sexual orientation, and gender identity of the principal owners of a business should be collected as three separate forms of information."
The Congressional Equality Caucus, Ali Forney Center, Center for American Progress, Destination Tomorrow, Drag Out The Vote, Human Rights Campaign, Immigration Equality Action Fund, InterAct, and New Pride Agenda have backed the bill.
Endocrine Society corrects misinformation about gender affirming care at GOP debate
Presidential candidates clashed in Ala. on Wednesday.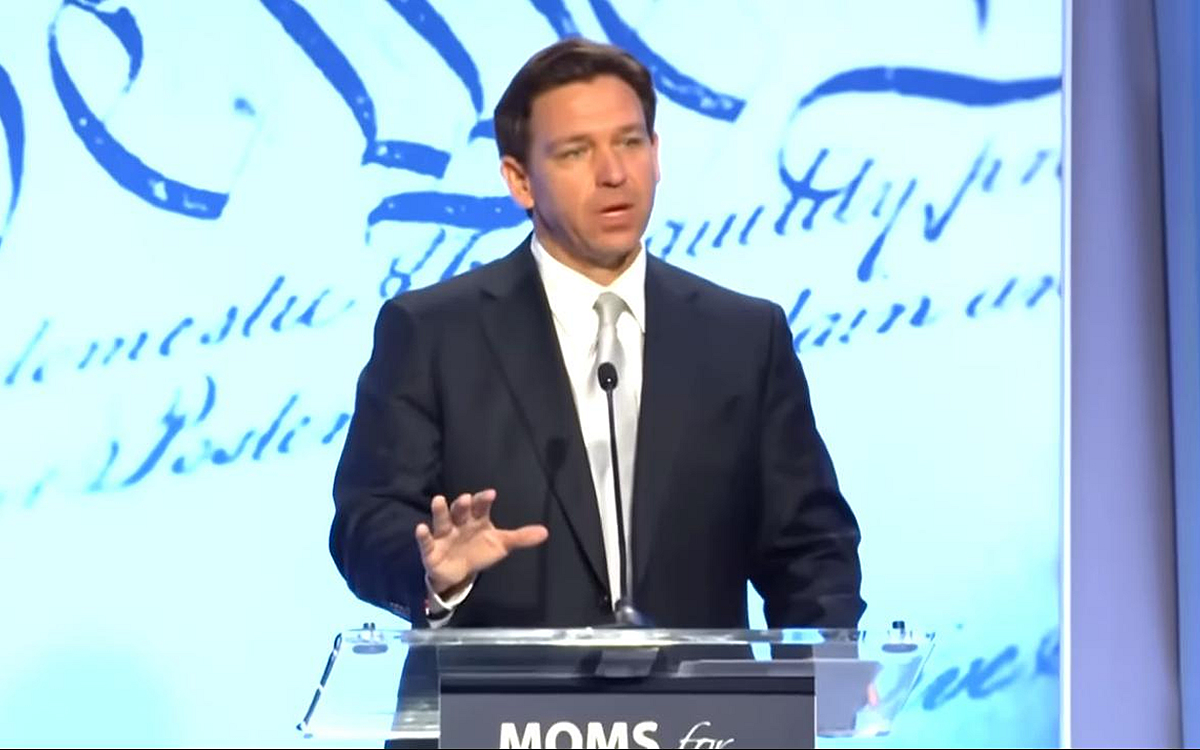 The Endocrine Society, the world's oldest and largest organization dedicated to the clinical practice of endocrinology, released a statement correcting misinformation about gender affirming healthcare that was spread at the fourth Republican presidential primary debate on Wednesday night.
The group said comments in which Florida Gov. Ron DeSantis (R) characterized care for transgender and gender-diverse youth as child abuse and genital mutilation "do not reflect the health care landscape" and contradict "mainstream medical practice and scientific evidence."
"Pediatric gender-affirming care is designed to take a conservative approach," the Endocrine Society wrote. "When young children experience feelings that their gender identity does not match the sex recorded at birth, the first course of action is to support the child in exploring their gender identity and to provide mental health support, as needed."

The statement continues, "Medical intervention is reserved for older adolescents and adults, with treatment plans tailored to the individual and designed to maximize the time teenagers and their families have to make decisions about their transitions."
Notwithstanding the remarks by DeSantis, other debate participants, and moderator Megyn Kelly, "gender-affirming genital surgery is rarely offered to anyone under the age of 18," the statement says.
Additionally, "More than 2,000 scientific studies have examined aspects of gender-affirming care since 1975, including more than 260 studies cited in the Endocrine Society's Clinical Practice Guideline."
Other major scientific and medical groups like the American Medical Association, the American Psychological Association and the American Academy of Pediatrics are "in alignment" with the Endocrine Society on "the importance of gender affirming care," the statement notes.
Further, research shows it "can be life saving for a population with high suicide rates."