Dutch LGBT advocacy spans more than a century
Formal gay activism in the Netherlands began in 1911 over consent law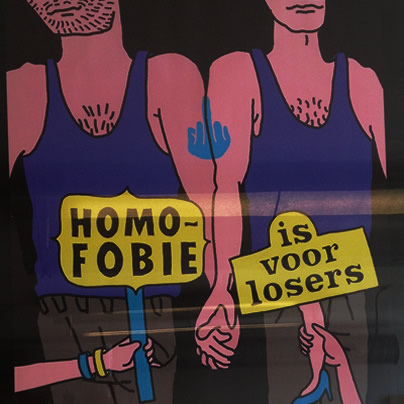 AMSTERDAM — Formal Dutch LGBT advocacy began in 1911 when the Netherlands raised the age of consent for same-sex sexual relations from 16 to 21.
Koen van Dijk, executive director of COC Nederland, a Dutch LGBT advocacy group, told the Washington Blade during an interview in his Amsterdam office earlier this month the measure prompted gay men to respond against it.
"That spurred gay men that were insulted by this legislation, but were also offended by it to become more organized and start working on change," he said.
COC Nederland can trace its origins back to the late 1930s when a group of gay men who primarily lived in Amsterdam begin to publish a magazine called "The Right to Live."
Gay organizing in the Netherlands came to an abrupt halt in 1940 when Germany invaded the Netherlands. Those who published the magazine burned their archives and went underground because van Dijk said they "heard stories of what happened to gay people in Germany" under the Nazi regime.
Café t'Mandje, the country's first gay bar that lesbian Bet van Beeren opened in what is now Amsterdam's Chinatown in 1927, remained open during the war. Van Beeren hid Jews and smuggled weapons to the Dutch resistance in her establishment throughout the occupation. She even bribed German soldiers with alcohol.
"The Right to Live" began to publish after the war ended in 1945, and COC Nederland formally came into existence on Dec. 7, 1946. It began as a social club under the acronym Center for Relaxation and Culture or Cultuur-en Ontspanningscentrum (COC) in Dutch, and had two offices in Amsterdam and The Hague.
"It was a social club where people could meet behind closed doors," van Dijk said. "Discrimination was still very high in the Netherlands at that time. People would actually lose their jobs if they were out at work and could lose their homes."
LGBT equality and acceptance remain group's objectives
COC Nederland has two broad goals: Personal emancipation of LGBT people and the promotion of greater acceptance of gay men and lesbians in the country through legislation and social acceptance.
Lawmakers in 1971 equalized the age of consent for same-sex and opposite-sex sexual relations. The Dutch government in 1973 formally recognized COC Nederland, which at that time was known as the Dutch Association for Integration of Homosexuality COC.
The Netherlands in 2001 became the first country in the world to extend marriage rights to gays and lesbians.
Van Dijk was quick to point out COC Nederland continues to work on a host of issues in spite of the country's liberal and pro-gay reputation.
A 2009 report the Dutch Ministry of Justice commissioned found 70 percent of LGBT people in the Netherlands have experienced harassment because of their sexual orientation and/or gender identity and expression. A third of respondents said they experienced physical violence.
One-third of Dutch LGBT employees are not out in the workplace, while more than 30 percent of people in the Netherlands said they find gay people kissing in public shocking.
Van Dijk said anti-LGBT bullying in Dutch schools remains a problem — COC Nederland in 2008 launched a program based on Gay-Straight Alliances in the U.S. to combat homophobia and transphobia. The initiative is now in two-thirds of the country's public high schools.
"The layer of tolerance is thinner than it looks at first glance," van Dijk told the Blade, noting anti-LGBT attitudes remain among specific religious and ethnic groups in the Netherlands. "There's a whole spectrum of intolerance that is still really worrying."
COC Nederland: Dutch government is an ally
Van Dijk said lawmakers have been responsive to concerns his organization and other LGBT advocacy groups have had over specific issues.
Dutch lawmakers last September passed a law that said a resident of the Netherlands could only sponsor their partner for immigration purposes if the couple had already legally married in the foreign-born spouse's country of origin. The Netherlands is one of only 14 countries in which gays and lesbians can legally marry.
Lawmakers quickly repealed the statute after COC Nederland and other LGBT advocates expressed concern.
"We had to go to Parliament, go to our government to say you probably don't mean this happening, but this will make our lives more difficult," van Dijk said. "They've been very responsible."
Van Dijk said LGBT asylum seekers in the Netherlands remain particularly vulnerable because the government places them in housing with their countrymen who may subject them to anti-gay harassment and violence. He noted officials are sometimes unaware of this treatment, while others may blame the victim who experiences mistreatment because of their sexual orientation or gender identity and expression.
"For them a gay man is 40, wearing a pink boa standing on a boat at gay Pride," van Dijk told the Blade. "They don't recognize LGBT people and that they have a different view of how good they should be or take care of themselves in that situation. So we need to really work with organizations like them, or care organizations for the elderly."
State Secretary for Security and Justice Fred Teeven in 2011 introduced a bill for which COC Nederland and the Transgender Network Netherlands had lobbied for years that would allow trans people to change their gender on their birth certificates, passports and other official documents without undergoing sterilization and sex-reassignment surgery before petitioning a judge to grant the request.
Argentina President Cristina Fernández de Kirchner last year signed a law that allows trans Argentinians to legally change their gender on official documents without surgery and an affidavit from a doctor or another medical provider. The Dutch measure is similar to the Argentine law, but it would still require a trans person to obtain a statement from an "expert" to legally change their gender.
The proposal would also eliminate the need to petition a judge to approve a person's request to legally change gender.
"It's an invasion of rights," van Dijk said in reference to current Dutch law. "It's the integrity of the body; it's privacy."
The main chamber of the Dutch Parliament earlier this year approved the bill, but the country's Senate has yet to act upon it. Van Dijk said he remains hopeful senators will vote on the measure in the fall once they debate a bill that would allow a married lesbian to petition municipal officials – and not go before a judge as current Dutch law mandates — to receive full parental rights of her spouse's child she conceived through artificial insemination.
"The Senate is not working very fast at the moment, but we have good hopes that within a year it will all be fixed," van Dijk said.
COC Nederland also works with LGBT rights advocates in Eastern Europe, Africa and other areas throughout the world.
The organization in April staged a protest outside the meeting between Russian President Vladimir Putin and Dutch Prime Minister Mark Rutte over Russia's LGBT rights record. More than 3,000 people last month protested a Russian law that bans gay propaganda to minors and other anti-LGBT measures in the country during a Kremlin-sponsored concern in Amsterdam's Museumplein that van Dijk said was designed to "acquaint the Dutch audience with the beauty and diversity of Russian culture."
Authorities in the Russian city of Murmansk in July arrested four Dutch LGBT rights advocates who are not affiliated with COC Nederland for violating the country's gay propaganda law while filming a documentary about LGBT life in Russia.
Van Dijk described Russia's LGBT rights record as a "disgrace," but said COC Nederland does not support calls to boycott the 2014 Winter Olympics over the issue.
"What we're doing is listening to our counterparts in Russia and [they've asked] us to come over instead of to boycott," van Dijk said. "We're not going to explain to them what's best for them. They should explain to us what is best for them."
Kenyan lawmaker's bill would further crackdown on LGBTQ rights
Provisions include 50-year prison sentence for gays and lesbians convicted of non-consensual sex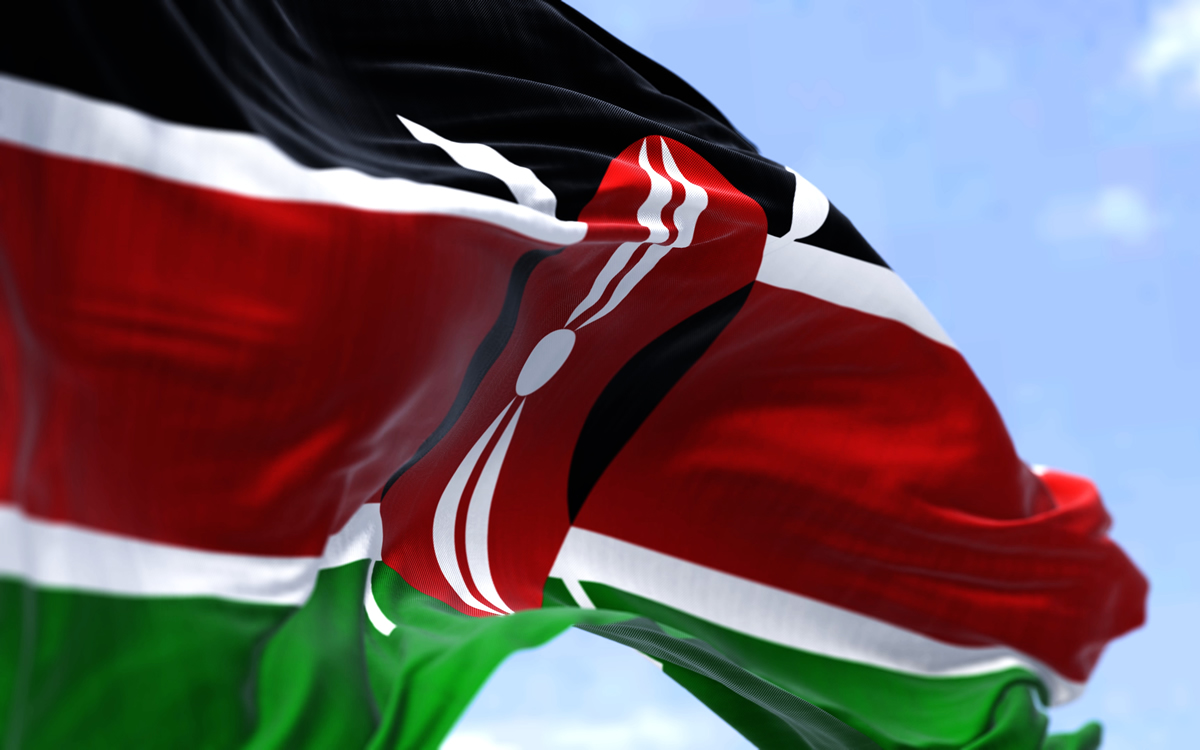 A fresh bid to prevent the recognition of and equal rights for LGBTQ people in Kenya through a constitutional amendment has been introduced in Parliament.
The move is in response to this month's ruling from Kenya's highest court affirming its February decision that allowed the National Gay and Lesbian Human Rights Commission to register as a non-governmental organization.
Opposition MP Peter Kaluma, an outspoken critic of homosexuality, is the sponsor of the new initiative that is part of tightening the noose on LGBTQ people after the Kenyan Supreme Court dismissed his petition that challenged its February ruling. 
Kaluma wanted the ruling reversed since the National Gay and Lesbian Human Rights Commission advocates for homosexuality, which is against the law, and sought the court's clarification on the term "sex" to exclude LGBTQ persons.
Kaluma has already written to National Assembly Speaker Moses Wetang'ula, notifying him of his proposal to have the term "sex" redefined in the constitution by repealing Article 259 (4) which judges perceive to also include consensual same-sex sexual relations.
"This will seal the constitutional gaps the courts are exploiting to introduce homosexuality into the country under the guise of 'judicial interpretation' and secure the legislative mandate retained in Parliament and constitutional-making power remains with the people," Kaluma said.
He faults the judges for interpreting the term "sex" under Article 27 (4) of the constitution to also refer to sexual orientation of any gender, whether heterosexual, lesbian, gay, intersex, or otherwise, not to be discriminated from sexual identity.
The controversial court's verdicts have sparked an uproar in the country since Article 45 of the constitution only recognizes consensual opposite-sex sexual relations and Section 162 of the penal code criminalizes consensual same-sex sexual relations. 
In redefining "sex" in law, Kaluma wants the term to be limited to the biological state of being male or female as assigned at birth and not "foreign sexual orientation and gender identity ideology" which he argues the judges based on wrongly. The MPs proposal to redefine sex, however, would not impact intersex people in Kenya since their recognition and sex identity are protected under a landmark law that took effect in July 2022.
Kaluma notes that the court's ruling renders sex/gender fluidity away from the biological state of being male or female "to over 150 current gender categories abbreviated as LGBTQ+" which has serious consequences for women in terms of equality.
"The courts, unelected arms of government not directly accountable to the people, have been the weakest link in the battle for family values across the world. The Supreme Court of the United States failed the Americans and the European courts have failed the Europeans," the MP said.
Kaluma, who has also sponsored a stiffer anti-homosexuality bill that awaits introduction in the House, added "we are in a war not only to save our society but to salvage humanity from the LGBTQ+ perversion".
The lawmaker has also sought to strengthen his anti-homosexuality measure by adding punitive clauses, including one that would impose a maximum sentence of 50 years in prison for gays and lesbians who are found guilty of engaging in non-consensual sex. Other provisions include a ban on gay Pride parades, assemblies, street marches, cross-dressing in public and all LGBTQ-related activities.
The MP has also proposed proposes a fine of $14,000 or a 7-year prison sentence for owners of premises used for same-sex sexual practices.
"I urge all persons and institutions of goodwill to stand firm and ready themselves to fight against homosexuality. Even when we don't win before the courts as is the case across the world, I am certain we will win before the people's representatives in parliament," Kaluma stated.
Muslim and Christian religious authorities last Saturday staged anti-homosexuality protests in the coastal city of Mombasa, which is the country's second largest city. Protesters condemned and denounced the Supreme Court's ruling and asking President William Ruto to "unequivocally denounce LGBTQ" like his Ugandan counterpart, Yoweri Museveni.
The Kenya Muslims National Advisory Council, a leading Muslim governing body, on Thursday also condemned the Supreme Court and demanded the ouster of Chief Justice Martha Koome and other judges who ruled in favor of the LGBTQ community. The group argues the ruling offends Kenya's social, cultural and religious beliefs while asking the president and Parliament to be "firm" like Uganda, which enacted a harsh anti-homosexuality law in May.
A presidential education reform working group last month in a detailed report presented to Ruto after gathering views across the country recommended the teachers' employers to hire pastors and Imams in elementary and high schools to help fight homosexuality and other so-called immoral practices. This call came after the Education Ministry in March confirmed to MPs its decision to form a Chaplains Committee, led by Kenya's Anglican Church Archbishop Jackson Ole Sapit, to stop the infiltration of LGBTQ practices in schools.
The working group's report has yet to be introduced in Parliament.
Kenya's relentless move to curb homosexuality comes at a time when top government officials, politicians, and during this week's U.N. General Assembly in New York raised concerns over backlash against LGBTQ and intersex rights around the world.
Harris to oversee White House Office of Gun Violence Prevention
Goal is to implement and expand upon legislation, executive actions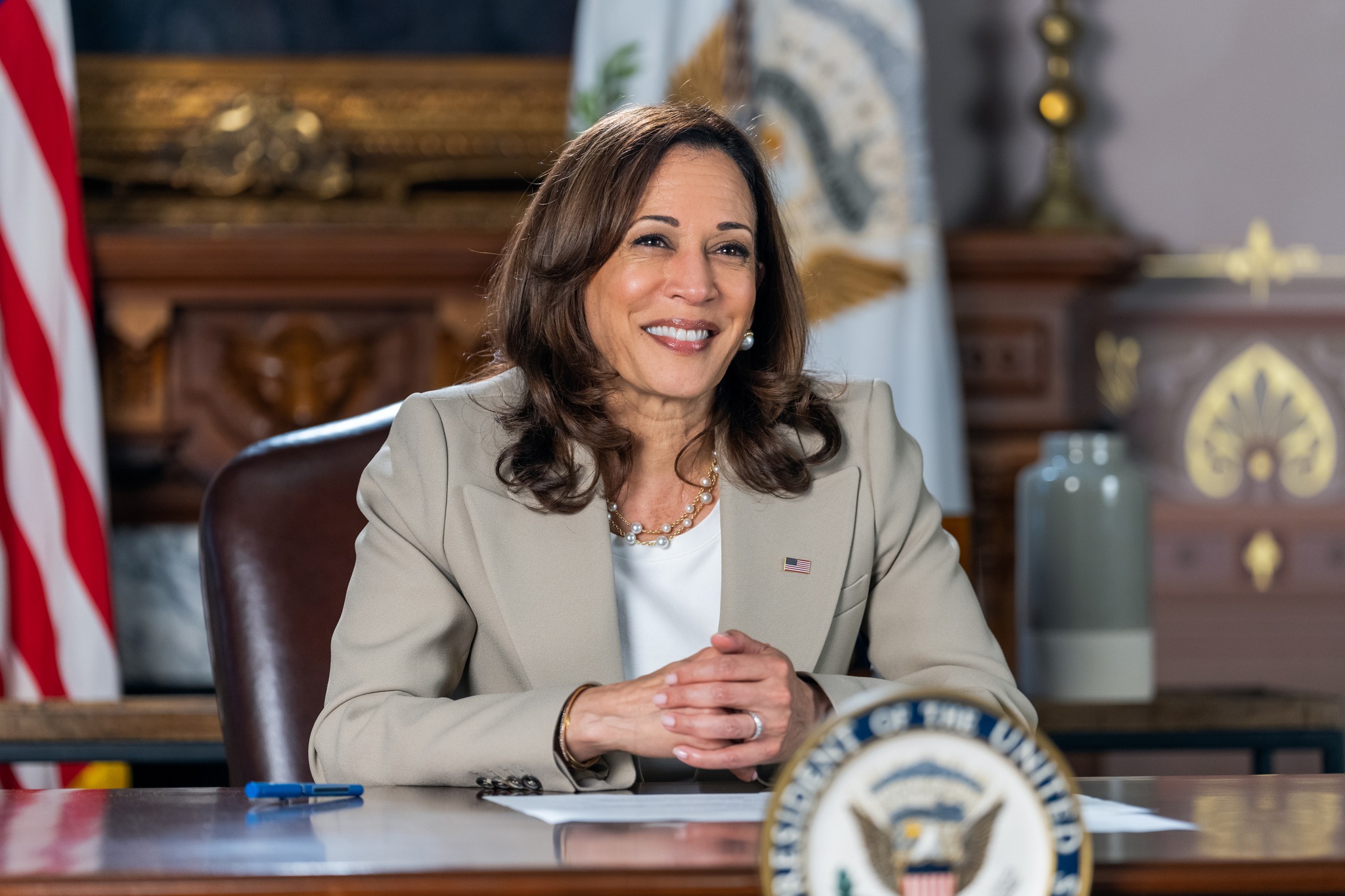 The White House announced Thursday evening that President Joe Biden on Friday will establish the first-ever White House Office of Gun Violence Prevention, to be overseen by Vice President Kamala Harris.
The office will focus on implementing and expanding upon executive and legislative actions, including the Bipartisan Safer Communities Act, "to reduce gun violence, which has ravaged communities across the country."
Serving under Harris will be Stefanie Feldman, "a longtime policy advisor to President Biden on gun violence prevention," and "leading gun violence prevention advocates Greg Jackson and Rob Wilcox."
"Every time I've met with families impacted by gun violence as they mourn their loved ones, and I've met with so many throughout the country, they all have the same message for their elected officials: 'do something,'" Biden said in a statement.
The president noted his signing of last year's bipartisan gun violence prevention law, a flagship legislative accomplishment for the administration, along with his issuance of more executive actions than any president in history to address this problem.
Calling these "just the first steps," Biden said the establishment of the White House Office on Gun Violence Prevention will "build upon these measures and keep Americans safe."
He also urged Congress to do more by passing legislation requiring universal background checks, and baning assault weapons and high capacity magazines.
In a statement, Harris said, "This epidemic of gun violence requires urgent leadership to end the fear and trauma that Americans experience every day."
"The new Office of Gun Violence Prevention will play a critical role in implementing President Biden's and my efforts to reduce violence to the fullest extent under the law," she said, "while also engaging and encouraging Congressional leaders, state and local leaders, and advocates to come together to build upon the meaningful progress that we have made to save lives."
"Our promise to the American people is this: we will not stop working to end the epidemic of gun violence in every community, because we do not have a moment, nor a life to spare," the vice president said.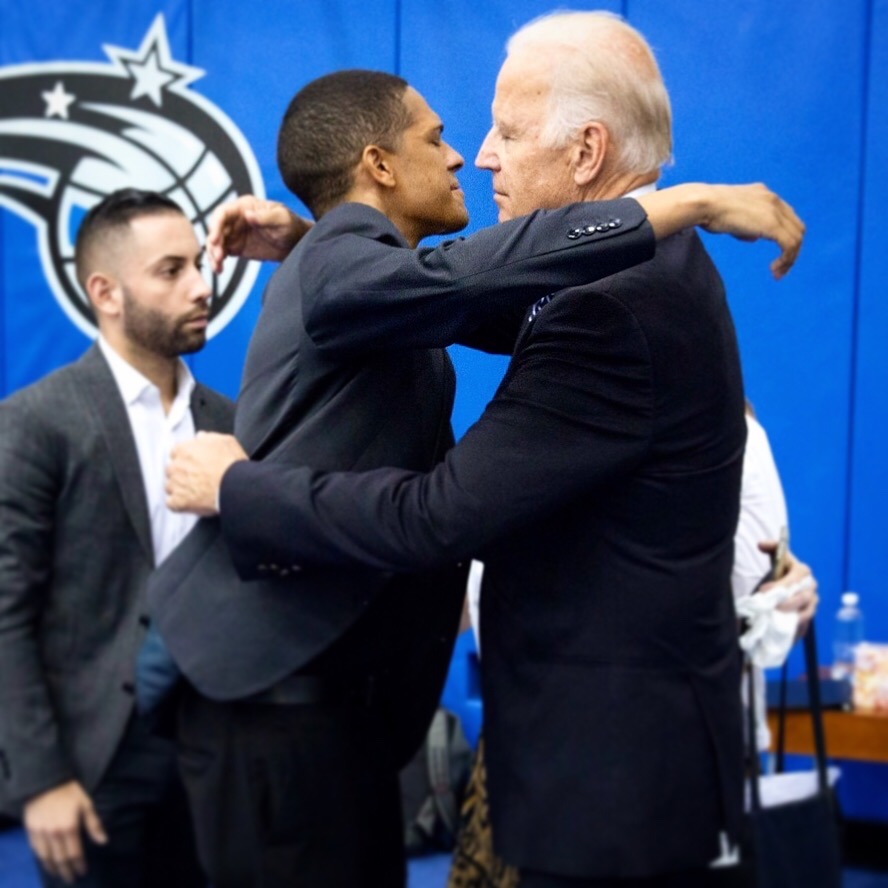 House GOP sinks their own spending bill, Dems object to anti-LGBTQ riders
Vote was 216-212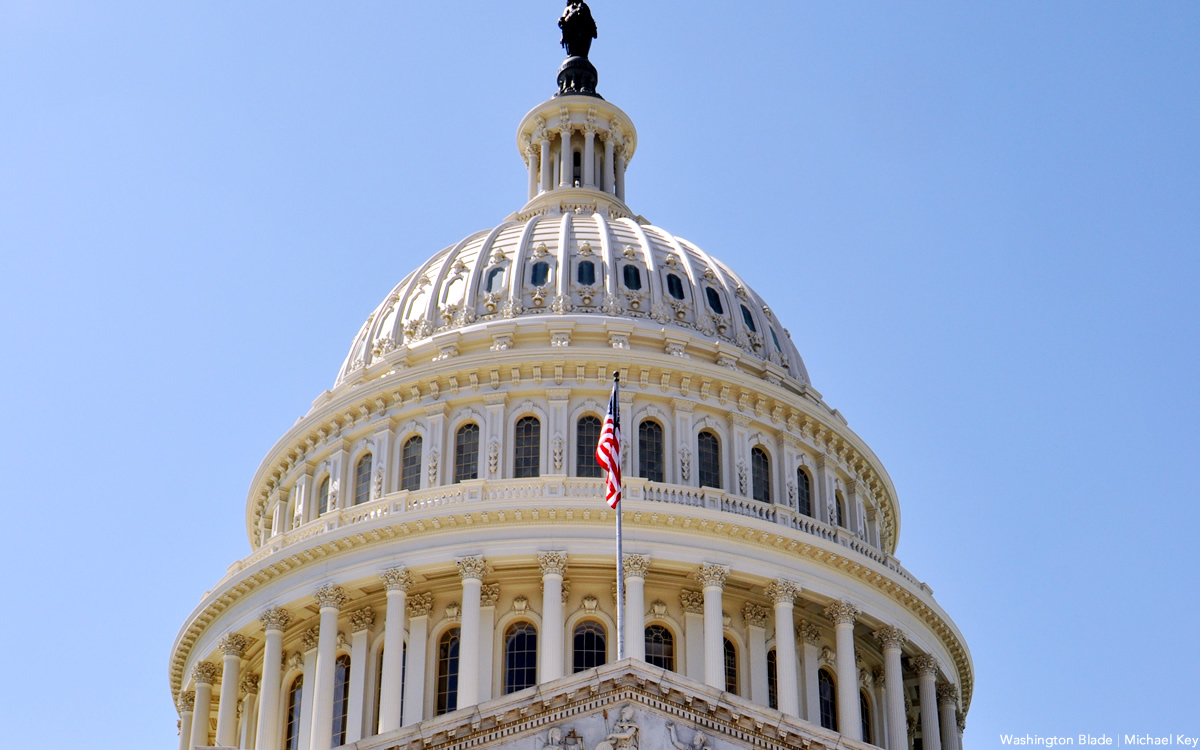 A group of four hardline House Republicans on Thursday joined Democratic colleagues to sink their own spending bill, a $886 billion military appropriations package full of riders from GOP members that include anti-abortion and anti-LGBTQ provisions.
The 216-212 vote raised the likelihood of a government shutdown if lawmakers are unable to forge a path forward before the end of September.
"Instead of decreasing the chance of a shutdown, Speaker McCarthy is actually increasing it by wasting time on extremist proposals that cannot become law in the Senate," Senate Majority Leader Chuck Schumer (D-N.Y.) said.
His counterpart in the House, Speaker Kevin McCarthy (R-Calif.), expressed frustration with his own caucus, characterizing the impasse he has reached with colleagues as "frustrating in the sense that I don't understand why anybody votes against bringing the idea and having the debate."
"And then you got all the amendments if you don't like the bill," he continued. "This is a whole new concept of individuals that just want to burn the whole place down — it doesn't work."
A group of 155 House Democrats on Thursday issued a letter objecting to anti-LGBTQ provisions in the bill, the 2024 National Defense Authorization Act, addressing the message to U.S. Sens. Jack Reed (D-R.I.) and Roger Wicker (R-Miss.), chair and ranking member of the Senate Armed Services Committee, and U.S. Reps. Mike Rogers (R-Ala.) and Adam Smith (D-Wash.), chair and ranking member of the House Armed Services Committee.
The effort was led by Congressional Equality Caucus Chair U.S. Rep. Mark Pocan (D-Wis.) and the co-chairs of the Caucus's Transgender Equality Task Force, U.S. Reps. Sara Jacobs (D-Calif.) and Pramila Jayapal (D-Wash.).
Specifically, the letter argues several anti-equality amendments would "actively target LGBTQ+ service members and LGBTQ+ dependents and threaten the recruitment, retention, and readiness of our Armed Forces."
Among these are riders prohibiting coverage of gender affirming healthcare interventions for service members and their dependents; banning LGBTQ Pride flags, drag shows and other events; and restricting funding for certain books in schools operated by the Department of Defense Education Activity.