Dutch LGBT advocacy spans more than a century
Formal gay activism in the Netherlands began in 1911 over consent law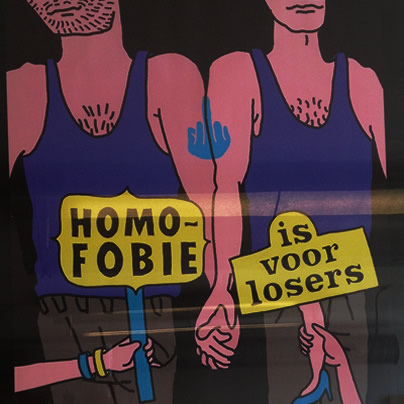 AMSTERDAM — Formal Dutch LGBT advocacy began in 1911 when the Netherlands raised the age of consent for same-sex sexual relations from 16 to 21.
Koen van Dijk, executive director of COC Nederland, a Dutch LGBT advocacy group, told the Washington Blade during an interview in his Amsterdam office earlier this month the measure prompted gay men to respond against it.
"That spurred gay men that were insulted by this legislation, but were also offended by it to become more organized and start working on change," he said.
COC Nederland can trace its origins back to the late 1930s when a group of gay men who primarily lived in Amsterdam begin to publish a magazine called "The Right to Live."
Gay organizing in the Netherlands came to an abrupt halt in 1940 when Germany invaded the Netherlands. Those who published the magazine burned their archives and went underground because van Dijk said they "heard stories of what happened to gay people in Germany" under the Nazi regime.
Café t'Mandje, the country's first gay bar that lesbian Bet van Beeren opened in what is now Amsterdam's Chinatown in 1927, remained open during the war. Van Beeren hid Jews and smuggled weapons to the Dutch resistance in her establishment throughout the occupation. She even bribed German soldiers with alcohol.
"The Right to Live" began to publish after the war ended in 1945, and COC Nederland formally came into existence on Dec. 7, 1946. It began as a social club under the acronym Center for Relaxation and Culture or Cultuur-en Ontspanningscentrum (COC) in Dutch, and had two offices in Amsterdam and The Hague.
"It was a social club where people could meet behind closed doors," van Dijk said. "Discrimination was still very high in the Netherlands at that time. People would actually lose their jobs if they were out at work and could lose their homes."
LGBT equality and acceptance remain group's objectives
COC Nederland has two broad goals: Personal emancipation of LGBT people and the promotion of greater acceptance of gay men and lesbians in the country through legislation and social acceptance.
Lawmakers in 1971 equalized the age of consent for same-sex and opposite-sex sexual relations. The Dutch government in 1973 formally recognized COC Nederland, which at that time was known as the Dutch Association for Integration of Homosexuality COC.
The Netherlands in 2001 became the first country in the world to extend marriage rights to gays and lesbians.
Van Dijk was quick to point out COC Nederland continues to work on a host of issues in spite of the country's liberal and pro-gay reputation.
A 2009 report the Dutch Ministry of Justice commissioned found 70 percent of LGBT people in the Netherlands have experienced harassment because of their sexual orientation and/or gender identity and expression. A third of respondents said they experienced physical violence.
One-third of Dutch LGBT employees are not out in the workplace, while more than 30 percent of people in the Netherlands said they find gay people kissing in public shocking.
Van Dijk said anti-LGBT bullying in Dutch schools remains a problem — COC Nederland in 2008 launched a program based on Gay-Straight Alliances in the U.S. to combat homophobia and transphobia. The initiative is now in two-thirds of the country's public high schools.
"The layer of tolerance is thinner than it looks at first glance," van Dijk told the Blade, noting anti-LGBT attitudes remain among specific religious and ethnic groups in the Netherlands. "There's a whole spectrum of intolerance that is still really worrying."
COC Nederland: Dutch government is an ally
Van Dijk said lawmakers have been responsive to concerns his organization and other LGBT advocacy groups have had over specific issues.
Dutch lawmakers last September passed a law that said a resident of the Netherlands could only sponsor their partner for immigration purposes if the couple had already legally married in the foreign-born spouse's country of origin. The Netherlands is one of only 14 countries in which gays and lesbians can legally marry.
Lawmakers quickly repealed the statute after COC Nederland and other LGBT advocates expressed concern.
"We had to go to Parliament, go to our government to say you probably don't mean this happening, but this will make our lives more difficult," van Dijk said. "They've been very responsible."
Van Dijk said LGBT asylum seekers in the Netherlands remain particularly vulnerable because the government places them in housing with their countrymen who may subject them to anti-gay harassment and violence. He noted officials are sometimes unaware of this treatment, while others may blame the victim who experiences mistreatment because of their sexual orientation or gender identity and expression.
"For them a gay man is 40, wearing a pink boa standing on a boat at gay Pride," van Dijk told the Blade. "They don't recognize LGBT people and that they have a different view of how good they should be or take care of themselves in that situation. So we need to really work with organizations like them, or care organizations for the elderly."
State Secretary for Security and Justice Fred Teeven in 2011 introduced a bill for which COC Nederland and the Transgender Network Netherlands had lobbied for years that would allow trans people to change their gender on their birth certificates, passports and other official documents without undergoing sterilization and sex-reassignment surgery before petitioning a judge to grant the request.
Argentina President Cristina Fernández de Kirchner last year signed a law that allows trans Argentinians to legally change their gender on official documents without surgery and an affidavit from a doctor or another medical provider. The Dutch measure is similar to the Argentine law, but it would still require a trans person to obtain a statement from an "expert" to legally change their gender.
The proposal would also eliminate the need to petition a judge to approve a person's request to legally change gender.
"It's an invasion of rights," van Dijk said in reference to current Dutch law. "It's the integrity of the body; it's privacy."
The main chamber of the Dutch Parliament earlier this year approved the bill, but the country's Senate has yet to act upon it. Van Dijk said he remains hopeful senators will vote on the measure in the fall once they debate a bill that would allow a married lesbian to petition municipal officials – and not go before a judge as current Dutch law mandates — to receive full parental rights of her spouse's child she conceived through artificial insemination.
"The Senate is not working very fast at the moment, but we have good hopes that within a year it will all be fixed," van Dijk said.
COC Nederland also works with LGBT rights advocates in Eastern Europe, Africa and other areas throughout the world.
The organization in April staged a protest outside the meeting between Russian President Vladimir Putin and Dutch Prime Minister Mark Rutte over Russia's LGBT rights record. More than 3,000 people last month protested a Russian law that bans gay propaganda to minors and other anti-LGBT measures in the country during a Kremlin-sponsored concern in Amsterdam's Museumplein that van Dijk said was designed to "acquaint the Dutch audience with the beauty and diversity of Russian culture."
Authorities in the Russian city of Murmansk in July arrested four Dutch LGBT rights advocates who are not affiliated with COC Nederland for violating the country's gay propaganda law while filming a documentary about LGBT life in Russia.
Van Dijk described Russia's LGBT rights record as a "disgrace," but said COC Nederland does not support calls to boycott the 2014 Winter Olympics over the issue.
"What we're doing is listening to our counterparts in Russia and [they've asked] us to come over instead of to boycott," van Dijk said. "We're not going to explain to them what's best for them. They should explain to us what is best for them."
Rep. Sean Patrick Maloney introduces bill to make monkeypox testing free
Health insurers would be required to cover costs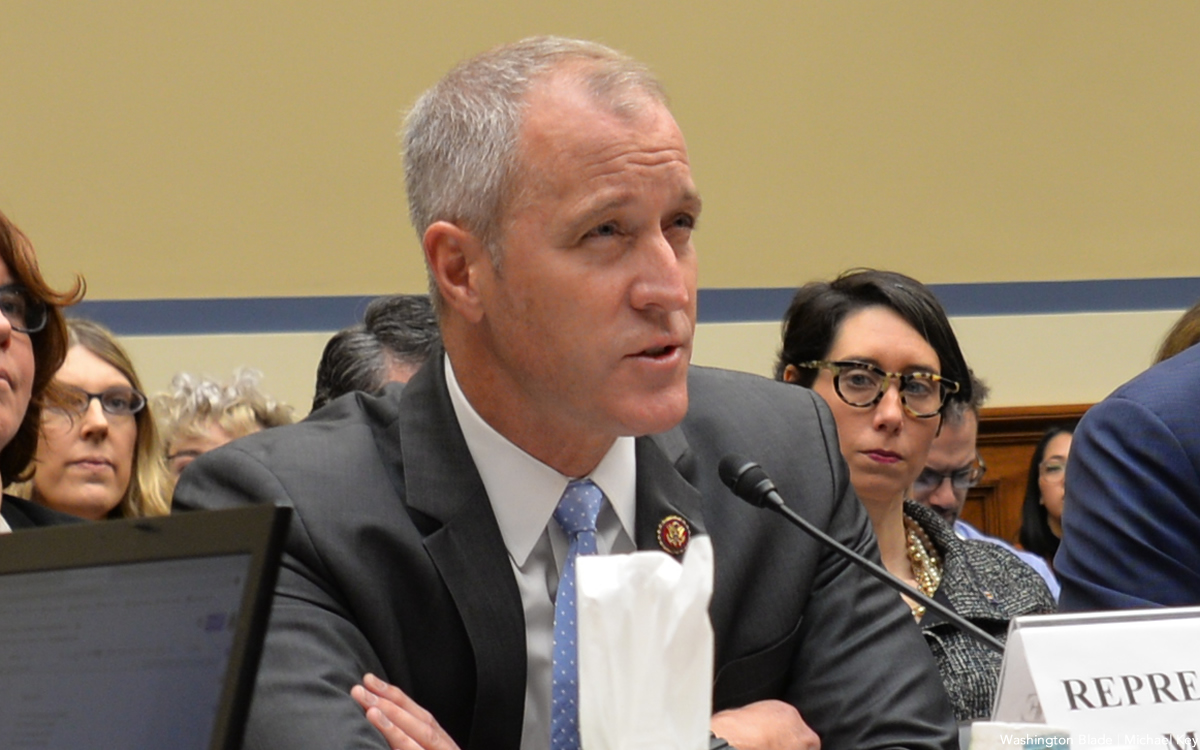 Rep. Sean Patrick Maloney (D-N.Y.), amid the ongoing monkeypox affecting gay and bisexual men, has introduced legislation in the U.S. House seeking to make testing for disease free to the public.
Maloney, one of seven openly gay members of Congress and chair of the Democratic Congressional Campaign Committee, said in a statement the measure, called the No Cost for Monkeypox Testing Act, would testing amid the monkeypox outbreak would be accessible to all.
"It is critical that we eliminate cost as a barrier to testing for monkeypox to ensure we can identify cases and prevent further spread," Maloney said. "This legislation takes the lessons we learned from past public health emergencies and protects those at risk of contracting monkeypox by making tests accessible to everyone."
The legislation would require private health insurers as well as Medicare and Medicaid to cover the costs of monkeypox testing at no expense to the patients, either through deductibles, co-payments, and co-insurance.
The bill introduction comes the week after the Biden administration declared the monkeypox outbreak a public health emergency and the same it has issued new guidance to enhance to the accessing of existing vaccines doses amid criticism federal officials were too slow in distributing shots.
The Washington Blade has placed a request in with the Centers for Disease Control seeking comment on the legislation. Secretary of Health & Human Services Xavier Becerra said Tuesday the federal government has the capacity to conduct an estimated 80,000 tests each week.
Maloney has been representing New York's 18th congressional district, but after redistricting is now seeking re-election in the 17th district. Amid controversy over a potential showdown between Maloney and Rep. Mondaire Jones (D-N.Y.), who's Black, another openly gay member of Congress and the current representative of that district, Jones has since opted to run for re-election in the New York's 10th congressional district. Maloney is now running unopposed in the 17th.
Biden administration shifts monkeypox vaccine approach amid shortage
Health experts sees new guidance as mixed bag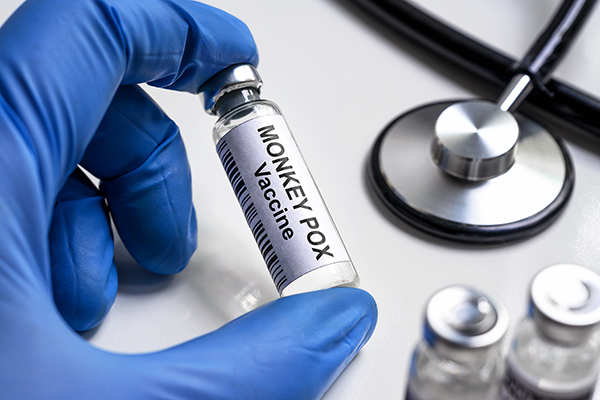 The Biden administration, amid criticism it was slow to act on the monkeypox outbreak and still not meeting the demand for vaccines as the number of cases continues to grow, has announced a shift in guidance for implementation of the shot in an effort to enhance availability.
As the estimated number of monkeypox cases in the United States reaches 8,900, top health officials announced the new move on Tuesday as part of a decision by Secretary of Health & Human Services Xavier Becerra to issue a determination under Section 564 of the Federal Food, Drug and Cosmetic Act to justify emergency use authorization of vaccines. The announcement follows up on the Biden administration's announcement last week declaring the monkeypox outbreak a public health emergency.
Becerra said in a conference call with reporters the 564 determination and change in approach to vaccines would "boost and strengthen" the Biden administration's response to monkeypox, which has overwhelmingly affected gay and bisexual men, and "safely accelerates and multiplies our supply of effective vaccines by up to fivefold."
"Today's action also reaffirms HHS and this administration's commitment to using all available resources and capabilities to end the monkeypox outbreak and provide the best possible care to those suffering from the virus," Becerra added.
The new vaccine approach, which may may be considered minor to non-medical observers, would change injections of the JYNNEOS vaccine from the subcutaneous route (delivery of the vaccine under the fat layer underneath the skin) to the intradermal route (delivery of the vaccine into the layer of skin just underneath the top layer). In theory, that would allow for greater accessibility of monkeypox vaccines as it increases the number of doses from each vial of vaccine.
The change was made amid criticism the Biden administration failed to meet the demand for vaccines during the outbreak and geographic inequity as certain metropolitan areas of the country have more access to vaccines than other places.
As The New York Times reported last week, the Biden administration has faced criticism for not moving quickly enough in acquiring and distributing vaccines, including bulk stocks already owned by the U.S. government manufactured in Denmark by Bavaria Nordic now being given to other clients.
"The government is now distributing about 1.1 million doses, less than a third of the 3.5 million that health officials now estimate are needed to fight the outbreak," the Times reported. "It does not expect the next delivery, of half a million doses, until October. Most of the other 5.5 million doses the United States has ordered are not scheduled to be delivered until next year, according to the federal health agency."
Biden officials, nonetheless, touted the numbers of vaccines and tests in response to monkeypox as a positive, acknowledging the 1.1 million vaccines being made available as well as delivery of more than 620,000 of those doses, deployment more than 15,000 courses of the monkeypox treatment and increasing the country's capacity to administer tests on a weekly basis to around 80,000. Meanwhile, officials also promoted the change in approach in vaccines as means to allow greater accessibility to the shots.
Rochelle Walensky, director of the Centers for Disease Control & Prevention, promoted during the conference call the use of intradermal injections and said they're "often used for TB skin tests and have been used for other types of vaccines."
Although Walensky conceded some health care providers "may not be as familiar with intradermal administration" as they are with subcutaneous injection, she said CDC would make additional guidance materials available, including a clinician alert message to the Association of State & Territorial Health Officials, outreach to key clinician partners and an education resource video. The change in guidance, Walensky said, is for vaccine implementation in adults and children — where single digit monkeypox cases have been reported — would continue to receive vaccination in the traditional subcutaneous approach.
But health experts aren't responding with overwhelming praise to the decision to change the guidance on vaccine implementation from subcutaneous injections to intradermal injections, expressing concerns the new approach may be insufficient.
Jennifer Kates, director of global health & HIV policy at the Kaiser Family Foundation, was among those saying the change in guidance on vaccine approach was a mixed bag and told the Blade more data is needed to emulate the effectiveness.
"As we saw with COVID, using these authorities in the context of public health emergencies is an important strategy," Kates said. "In this case, this step will significantly expand access to vaccines for those most at risk. However, there remain questions about the effectiveness of this approach — real world studies are needed — and challenges to translating vaccines into vaccinations."
Peter Marks, director of the Center for Biologics Evaluation & Research (CBER) at the Food & Drug Administration, was asked during the conference call with reporters to respond to concerns the change in guidance was insufficient and downplayed the novelty of implementing the vaccines through the intradermal route as "not at all new."
"In fact, the reason why the Bavaria part of this equation comes from the fact that in Germany, this vaccine was given intradermally originally, in an effort to replicate the original version of the smallpox vaccine," Marks said. "It's been given to thousands of people intradermally, so this isn't the first time it's been done."
Walkensky said the intradermal vaccine approach has been implemented amid policies among localities to implement a one-dose approach to the JYNNEOS vaccine through the subcutaneous route. (The D.C. government is one of the jurisdictions that had enacted a one-dose approach amid a vaccine shortage.) There is not data, Walkensky said, to support that approach and "in fact, if anything, there are data saying that that is not protective enough."
"So by using this alternative strategy of intradermal dosing, not only do we have more doses, but we actually allow people to get two doses in a way that shows immunologic response that's superimposable from the subcutaneous dosing," Walkensky said. "So we have more doses, and in fact, we have the ability to doubly vaccinate people so that they get the protection that they need."
Pan Africa ILGA urges authorities to investigate anti-LGBTQ, anti-intersex murders
Sheila Lumumba's death in Kenya in April among cases cited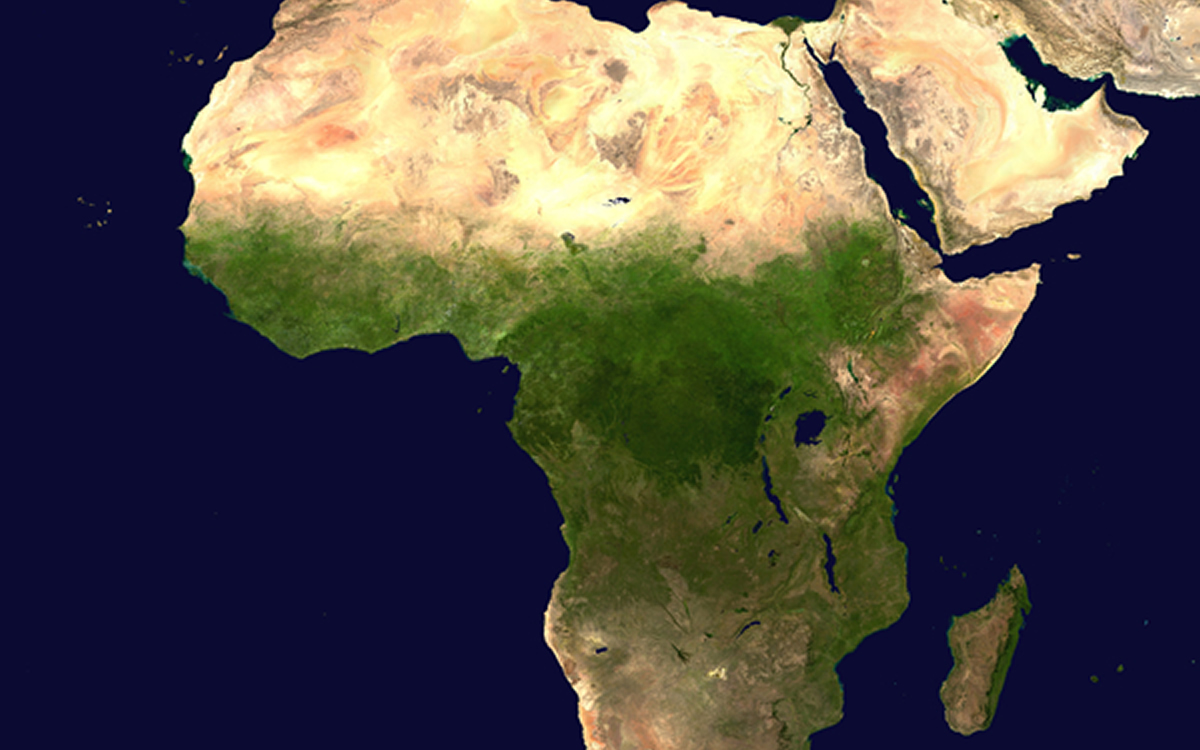 Pan Africa ILGA once again urged authorities across the continent to investigate the murders of LGBTQ and intersex people and to work to reduce violence based on sexual orientation and gender identity.
The organization — which comprises 268 groups that work for LGBTQ and intersex rights across Africa — in a report it issued in July noted a number of high profile murders that have taken place this year. They include Sheila Lumumba, a 25-year-old Kenyan woman who was murdered in April, Pinky Shongwe, a 32-year-old South African who was stabbed to death in March, and Obisike Donald Ibe, a 31-year-old doctor in Nigeria who was slain in January.
Lumumba, a lesbian who was reportedly targeted because of her sexual orientation, was raped before her murder. A South African court in April sentenced two men to life in prison for raping a 19-year-old lesbian woman in 2020
"LGBTIQ+ persons deserve to thrive without fear of being persecuted," said Pan Africa ILGA Executive Director Nate Brown. "The recent murder of Sheila in Kenya reflects the realities of the LGBTIQ+ community in Africa. It bears mentioning that unfortunately, these are not isolated incidents. They are part of a pattern of attacks, violence and murders against LGBTIQ+ persons across the continent."
Pan Africa ILGA board co-chairs Star Rugori and Barbra Wangere at the same time said the organization is in the process of developing a crisis reporting center that will document human rights violations against LGBTQ and intersex people in Africa and advocate for increased protections and respect for them.
"The inhumane violations and slaughter of LGBTIQ+ persons should prompt thorough investigations, aimed at prosecuting those responsible," said Rugori and Wangere in a joint statement. "Government needs to protect activists and the greater LGBTIQ+ community and to call a halt to the impunity that links this chain of vicious murders. LGBTIQ+ lives matter and should be protected at all costs just like the rest of our African citizens."
Bishop Sithembele Sipuka of the Catholic Diocese of Mthatha in South Africa during an interview with the Catholic Information Service for Africa said people who identify as LGBTQ or intersex should be treated with dignity.
"The most we can do, for now, is to grapple with it, to try and understand, and to see how to continue treating these people with the dignity that they have because, despite their sexual orientation, they are still children of God, they have the same dignity," said Sipuka. "I have known people, credible people, authentic people who are gay or lesbian, very intelligent, very integral people, very committed people, very loving people, and so it is difficult to say that there's something wrong with this one, you know because some of them really are in terms of integrity full of admiration, the way they are as a person that is difficult for me to condemn them, and say that there is something wrong with them."
Sipuka also touched the issue of marriage equality, which is usually a catalyst for homophobic statements.
"The process and teaching of the church so far is still that marriage is between a man and a woman, but on the other hand, it does not mean at all that we should despise or think of people who are gay and lesbian as any less than heterosexual people," said Sipuka.
I cannot say you can go ahead and get married because I don't have the mandate to do that. I do things on the mandate of the church. I am open to hearing more on how pastorally to deal with this matter. I am also open for it to be discussed theologically. In the end, the teachings about the church are always about love even exactly everything that they touch is about love," added Sipuka.