Dutch LGBT advocacy spans more than a century
Formal gay activism in the Netherlands began in 1911 over consent law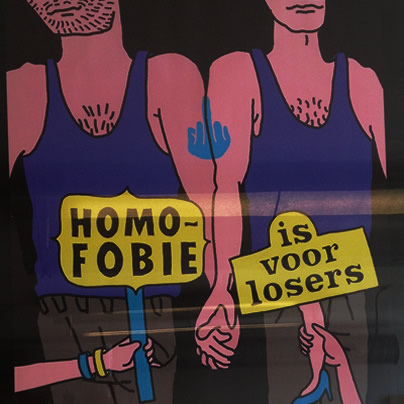 AMSTERDAM — Formal Dutch LGBT advocacy began in 1911 when the Netherlands raised the age of consent for same-sex sexual relations from 16 to 21.
Koen van Dijk, executive director of COC Nederland, a Dutch LGBT advocacy group, told the Washington Blade during an interview in his Amsterdam office earlier this month the measure prompted gay men to respond against it.
"That spurred gay men that were insulted by this legislation, but were also offended by it to become more organized and start working on change," he said.
COC Nederland can trace its origins back to the late 1930s when a group of gay men who primarily lived in Amsterdam begin to publish a magazine called "The Right to Live."
Gay organizing in the Netherlands came to an abrupt halt in 1940 when Germany invaded the Netherlands. Those who published the magazine burned their archives and went underground because van Dijk said they "heard stories of what happened to gay people in Germany" under the Nazi regime.
Café t'Mandje, the country's first gay bar that lesbian Bet van Beeren opened in what is now Amsterdam's Chinatown in 1927, remained open during the war. Van Beeren hid Jews and smuggled weapons to the Dutch resistance in her establishment throughout the occupation. She even bribed German soldiers with alcohol.
"The Right to Live" began to publish after the war ended in 1945, and COC Nederland formally came into existence on Dec. 7, 1946. It began as a social club under the acronym Center for Relaxation and Culture or Cultuur-en Ontspanningscentrum (COC) in Dutch, and had two offices in Amsterdam and The Hague.
"It was a social club where people could meet behind closed doors," van Dijk said. "Discrimination was still very high in the Netherlands at that time. People would actually lose their jobs if they were out at work and could lose their homes."
LGBT equality and acceptance remain group's objectives
COC Nederland has two broad goals: Personal emancipation of LGBT people and the promotion of greater acceptance of gay men and lesbians in the country through legislation and social acceptance.
Lawmakers in 1971 equalized the age of consent for same-sex and opposite-sex sexual relations. The Dutch government in 1973 formally recognized COC Nederland, which at that time was known as the Dutch Association for Integration of Homosexuality COC.
The Netherlands in 2001 became the first country in the world to extend marriage rights to gays and lesbians.
Van Dijk was quick to point out COC Nederland continues to work on a host of issues in spite of the country's liberal and pro-gay reputation.
A 2009 report the Dutch Ministry of Justice commissioned found 70 percent of LGBT people in the Netherlands have experienced harassment because of their sexual orientation and/or gender identity and expression. A third of respondents said they experienced physical violence.
One-third of Dutch LGBT employees are not out in the workplace, while more than 30 percent of people in the Netherlands said they find gay people kissing in public shocking.
Van Dijk said anti-LGBT bullying in Dutch schools remains a problem — COC Nederland in 2008 launched a program based on Gay-Straight Alliances in the U.S. to combat homophobia and transphobia. The initiative is now in two-thirds of the country's public high schools.
"The layer of tolerance is thinner than it looks at first glance," van Dijk told the Blade, noting anti-LGBT attitudes remain among specific religious and ethnic groups in the Netherlands. "There's a whole spectrum of intolerance that is still really worrying."
COC Nederland: Dutch government is an ally
Van Dijk said lawmakers have been responsive to concerns his organization and other LGBT advocacy groups have had over specific issues.
Dutch lawmakers last September passed a law that said a resident of the Netherlands could only sponsor their partner for immigration purposes if the couple had already legally married in the foreign-born spouse's country of origin. The Netherlands is one of only 14 countries in which gays and lesbians can legally marry.
Lawmakers quickly repealed the statute after COC Nederland and other LGBT advocates expressed concern.
"We had to go to Parliament, go to our government to say you probably don't mean this happening, but this will make our lives more difficult," van Dijk said. "They've been very responsible."
Van Dijk said LGBT asylum seekers in the Netherlands remain particularly vulnerable because the government places them in housing with their countrymen who may subject them to anti-gay harassment and violence. He noted officials are sometimes unaware of this treatment, while others may blame the victim who experiences mistreatment because of their sexual orientation or gender identity and expression.
"For them a gay man is 40, wearing a pink boa standing on a boat at gay Pride," van Dijk told the Blade. "They don't recognize LGBT people and that they have a different view of how good they should be or take care of themselves in that situation. So we need to really work with organizations like them, or care organizations for the elderly."
State Secretary for Security and Justice Fred Teeven in 2011 introduced a bill for which COC Nederland and the Transgender Network Netherlands had lobbied for years that would allow trans people to change their gender on their birth certificates, passports and other official documents without undergoing sterilization and sex-reassignment surgery before petitioning a judge to grant the request.
Argentina President Cristina Fernández de Kirchner last year signed a law that allows trans Argentinians to legally change their gender on official documents without surgery and an affidavit from a doctor or another medical provider. The Dutch measure is similar to the Argentine law, but it would still require a trans person to obtain a statement from an "expert" to legally change their gender.
The proposal would also eliminate the need to petition a judge to approve a person's request to legally change gender.
"It's an invasion of rights," van Dijk said in reference to current Dutch law. "It's the integrity of the body; it's privacy."
The main chamber of the Dutch Parliament earlier this year approved the bill, but the country's Senate has yet to act upon it. Van Dijk said he remains hopeful senators will vote on the measure in the fall once they debate a bill that would allow a married lesbian to petition municipal officials – and not go before a judge as current Dutch law mandates — to receive full parental rights of her spouse's child she conceived through artificial insemination.
"The Senate is not working very fast at the moment, but we have good hopes that within a year it will all be fixed," van Dijk said.
COC Nederland also works with LGBT rights advocates in Eastern Europe, Africa and other areas throughout the world.
The organization in April staged a protest outside the meeting between Russian President Vladimir Putin and Dutch Prime Minister Mark Rutte over Russia's LGBT rights record. More than 3,000 people last month protested a Russian law that bans gay propaganda to minors and other anti-LGBT measures in the country during a Kremlin-sponsored concern in Amsterdam's Museumplein that van Dijk said was designed to "acquaint the Dutch audience with the beauty and diversity of Russian culture."
Authorities in the Russian city of Murmansk in July arrested four Dutch LGBT rights advocates who are not affiliated with COC Nederland for violating the country's gay propaganda law while filming a documentary about LGBT life in Russia.
Van Dijk described Russia's LGBT rights record as a "disgrace," but said COC Nederland does not support calls to boycott the 2014 Winter Olympics over the issue.
"What we're doing is listening to our counterparts in Russia and [they've asked] us to come over instead of to boycott," van Dijk said. "We're not going to explain to them what's best for them. They should explain to us what is best for them."
Conservatives blame pro-trans policy after assaults in Loudoun schools
'Gender fluid' 15-year-old accused of attacking female students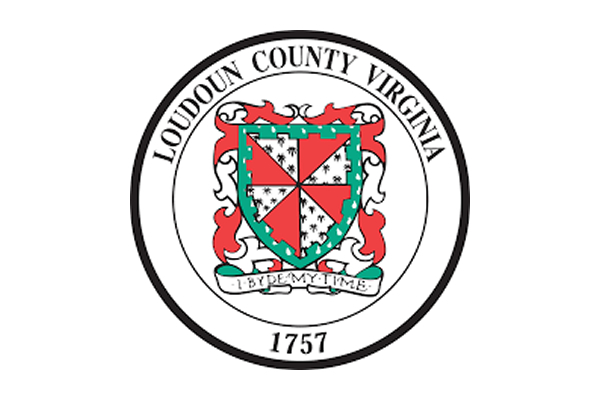 The Loudoun County, Va., public school system's recently adopted policy of allowing students to use the bathroom that matches their gender identity has come under fire over the past two weeks by outraged parents and conservative political activists following reports that a 15-year-old "gender fluid" boy allegedly sexually assaulted two girls in different high schools.
The parents of one of the girls released a statement through the Virginia-based Stanley Law Group blaming school officials for failing to put in place safeguards to prevent the boy, who they say was dressed in a skirt, from entering the girl's bathroom to assault their daughter at Stone Bridge High School in Ashburn, Va., on May 28.
The statement accuses Loudoun County Schools officials and the Loudoun County Board of Education of failing to take steps to prevent the same 15-year-old boy from allegedly sexually assaulting another female student at Broad Run High School, also located in Ashburn, on Oct. 6 in a vacant classroom.
School officials acknowledge that the boy was transferred to the second school after law enforcement authorities released him from a juvenile detention facility following his arrest for the first case, in which the Loudoun County Sheriff's Office said he was charged with two counts of forceable sodomy against his female victim.
"The sexual assault on our daughter and the subsequent sexual assault by the same individual were both predictable and preventable," the parents' statement says. "Subsequent to the sexual assault on our daughter, Loudoun County Public Schools formalized the policy regarding restroom use that was easily exploitable by a potential sexual assailant," the statement continues.
"Because of poor planning and misguided policies, Loudoun Schools failed to institute even minimal safeguards to protect students from sexual assaults," says the statement.
Loudoun County Schools Superintendent Scott A. Ziegler apologized at an Oct. 15 news conference for what he acknowledged was the school systems' mishandling of the two sexual assault cases. He noted that school officials should have publicly disclosed the two cases or at least alerted parents at the time they occurred. But he said a federal civil rights law known as Title IX that mandates how schools must respond to cases of sexual harassment appeared to prevent Loudoun school officials from initially disclosing the two cases of sexual assault until they were investigated by law enforcement authorities.
Ziegler said the school system was revamping its disciplinary procedures and its interaction with the Loudoun Sheriff's Office to ensure that parents and students are alerted to potential danger similar to the cases where the 15-year-old boy allegedly assaulted the two female students.
Meanwhile, school officials and the LGBTQ advocacy group Equality Loudoun have pointed out that law enforcement officials have yet to confirm whether the 15-year-old boy charged in the two cases was actually dressed in women's clothes during the first incident or whether he is trans or gender fluid.
Equality Loudoun's president, Cris Candice Tuck, released a statement to the Washington Blade on Oct. 18 that she said was the first official known statement responding to the Loudoun school controversy from an LGBTQ organization.
"In light of the reporting of recent sexual assault allegations, the Board of Directors of Equality Loudoun wishes to extend our deepest sympathies to the victims of these heinous attacks and their families," the statement says. "Equality Loudoun advocates for due process and justice for the victims regardless of whether the alleged perpetrator was a member of the LGBTQ+ community," the statement continues. "Such actions have no place in our community, and Equality Loudoun does not condone any form of sexual violence, assault, or harassment," it says.
"However, the accusations that the alleged perpetrator of these assaults is transgender or genderfluid have so far been unverified," the Equality Loudoun statement asserts. "Attempts to shift blame of this incident to any individual, group, or policy – other than the alleged perpetrator – does a grave disservice to the victims of these crimes and already marginalized youth in our community."
The statement adds, "We remind those advocating for change to the laws and policies that the initial assault predated any enactment of Policy 8040 by almost 4 months."
The Equality Loudoun statement was referring to the fact that the Loudoun County School Board did not vote to approve the school system's trans nondiscrimination policy until August of this year, more than three months after the first of the two sexual assault incidents occurred.
The policy, among other things, allows transgender and genderfluid students to use the school bathrooms and locker rooms that match their gender identity. The policy also requires that teachers, school administrators and fellow students address a trans or genderfluid student by their chosen name and pronouns.
"Inadvertent slips in the use of names and pronouns may occur," the policy states. "However, staff or students who intentionally and persistently refuse to respect a student's gender identity by using the wrong name and gender pronoun are in violation of this policy," it states.
The statement says that rumors of a bathroom "pilot" program that predated the official approval of Policy 8040 that would have allowed female trans or genderfluid students to use the girls' bathrooms "are simply untrue" and were never put in place.
In a separate statement to the Blade, Equality Loudoun's Cris Candice Tuck challenged claims by some parents and conservative political activists, some of whom are supporting Virginia's GOP gubernatorial candidate Glenn Youngkin over Democrat Terry McAulliffe, that the trans nondiscrimination policy is placing students at risk for sexual assault.
"The adoption of nondiscrimination policies are in no way endangering students," Candice Tuck said. "Across the country, sexual assaults have occurred in schools for decades before any transgender inclusive policies were passed," she said. "And in those counties and states where such protections have passed in recent years, there has been no verified incidence of anyone abusing such policies to commit such attacks in schools."
Candice Tuck added, "The focus should be on improving systems of reporting, coordination, and investigation, protecting the victims of these attacks, and creating safer school environments by creating modernized areas and bathrooms that increase protection for all students, including LGBTQ+ students who are statistically more likely to be the victim of such a crime."
Jamaica man attacked after using gay dating app
Victim's penis partially severed before he was set on fire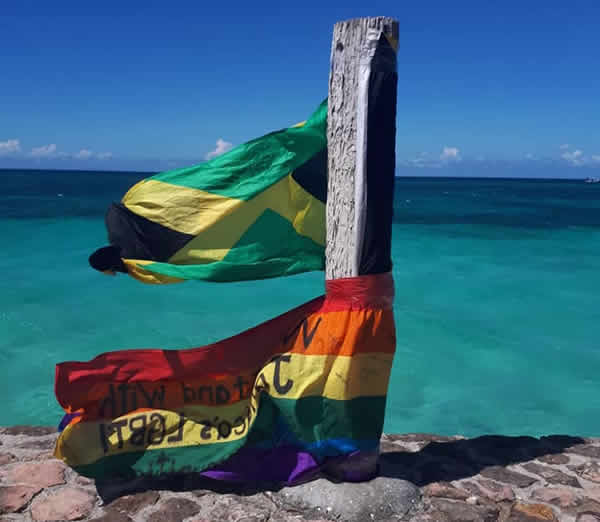 An 18-year-old man in Jamaica remains hospitalized in critical condition after he was targeted on a gay dating app.
The Jamaica Gleaner reports the victim on Oct. 11 went to a neighborhood in Montego Bay, a resort city that is the capital of Jamaica's St. James Parish, to meet the man with whom he was speaking.
The newspaper reports the man and two other men abducted the victim, robbed him and partially severed his penis before they set him on fire. Officials said the three men took his cell phone and used his bank card to withdraw money from his account.
"He is a very lucky young man because although they left him in a critical condition, he managed to make his way to a security checkpoint in the community where they assisted him to the hospital, where he was admitted in critical condition," a local police officer told the Jamaica Gleaner.
The Jamaica Gleaner reported a 43-year-old man in St. James Parish disappeared in January 2020 after he went to meet someone with whom he had spoken on a gay dating website. Authorities later found the man's body, and two men have been charged with his murder.
Violence against LGBTQ Jamaicans remains commonplace. Consensual same-sex sexual relations also remain criminalized in the country.
J-FLAG, a Jamaican LGBTQ rights group, has condemned the latest attack.
"Like all well-thinking Jamaicans at this time, JFLAG is outraged at the recent attack on an 18-year-old man in St. James," tweeted J-FLAG on Sunday. "His attackers must be brought to justice."
‼️TRIGGER WARNING‼️

This is not the time for victim-blaming nor slut-shaming. Justice is our only focus at this time. We appeal to community members, allies and every other Jamaican who may have information to make a report to the police. pic.twitter.com/Lmz6lYAY5s

— Equality Jamaica (@EqualityJa) October 17, 2021
Colin Powell, leaving mixed legacy on 'Don't Ask, Don't Tell,' dies at 84
Key figure once opposed gays in military, then backed review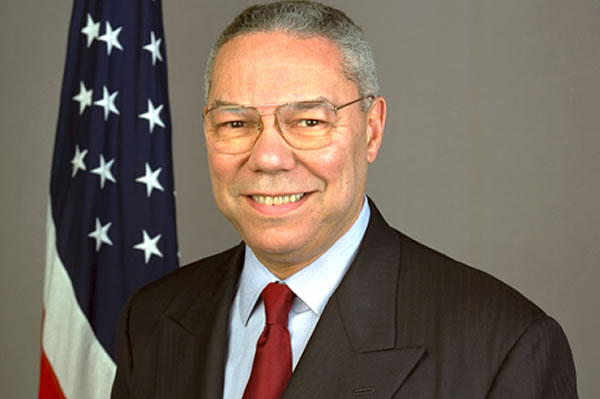 Colin Powell, the first ever Black secretary of state who served in top diplomatic and military roles in U.S. administrations, died Monday of coronavirus at age 84, leaving behind a mixed record on "Don't Ask, Don't Tell."
The world continues to grapple with the pandemic and the public grows increasingly frustrated with its persistence as many remain unvaccinated despite the wide availability of vaccines. Powell was fully vaccinated, according to a statement released upon his death. Powell reportedly suffered from multiple myeloma, a condition that hampers an individual's ability to combat blood infections.
Rising to the top of the military as chair of the Joint Chiefs of Staff, Powell supported in 1993 Congress moving forward with "Don't Ask, Don't Tell," a law that barred openly gay people from serving in the U.S. military.
During a key moment congressional testimony, Powell and other top military officials were asked whether or not allowing gay people in the military would be compatible with military readiness. Each official, including Powell," responded "incompatible." Congress would enact "Don't Ask, Don't Tell" that year.
Things changed when President Obama took office 15 years later and advocates for repeal of "Don't Ask, Don't Tell" were eager to claim Powell's voice among their ranks. After all, Powell was highly respected as a bipartisan voice after having served as secretary of state in the administration of George W. Bush and endorsing Obama in the 2008 election.
After the Obama administration in 2010 announced it would conduct a review of the idea of allowing gay people to serve openly in the military, Powell came out in support of that process. Advocates of repeal called that a declaration of reversal, although the statement fell short of a full support for gay people serving openly in the military.
"In the almost 17 years since the 'Don't Ask, Don't Tell' legislation was passed, attitudes and circumstances have changed," General Powell said in a statement issued by his office, adding, "I fully support the new approach presented to the Senate Armed Services Committee this week by Secretary of Defense Gates and Admiral Mullen."
Congress acted to repeal "Don't Ask, Don't Tell" and the policy was lifted in 2011. At the time, Powell was widely considered a supporter of ending "Don't Ask, Don't Tell" and publicly counted among supporters of repeal, although the Blade couldn't immediately find any statements from him to that effect.
In 2012, Powell had similar vaguely supportive words on same-sex marriage, saying he had "no problem with it" when asked about the issue.
"As I've thought about gay marriage, I know a lot of friends who are individually gay but are in partnerships with loved ones, and they are as stable a family as my family is, and they raise children," Powell said. "And so I don't see any reason not to say that they should be able to get married."
The Blade also couldn't immediately find any statement from Powell on transgender people serving in the military. After the Obama administration in 2016 lifted decades-old regulations against transgender service, former President Trump issued a ban by tweet the following year. President Biden reversed that ban and allowed transgender people to serve and enlist in the military in his first year in office.