Court affirms gay troops eligible for spousal benefits
Judge rules Pentagon must enroll gay troops, veterans into benefit system
A district court has followed the lead of previous rulings in affirming that laws barring gay troops from accessing spousal benefits are unconstitutional.
In a four-page summary judgment, U.S. Judge Richard Stearns ruled on Wednesday in the lawsuit known as McLaughlin v. Hagel that gay troops plaintiffs in the case are entitled to spousal benefits in the wake of the Supreme Court decision against the Defense of Marriage Act.
Not only the does the decision affirm that spousal benefits must flow to active troops, the ruling states that benefits must flow to gay veterans in same-sex marriages because the portion of Title 38 restricting those benefits to opposite-sex couples is unconstitutional.
"The definitions of the terms 'spouse' and 'surviving spouse' in Sections 101(3) and (31) of the Title 38 of the U.S. Code are unconstitutional under the equal protection component of the Due Process Clause of the Fifth Amendment as applied to Plaintiffs by the Department of Veteran Affairs in the administration of veterans' benefits governed by Title 38 to the extent those definitions are construed to limit the provision of veterans' benefits to married opposite-sex couples," the decision states.
The Justice Department had already announced on its own accord that it would no longer enforce Title 38 to bar gay veterans from spousal benefits in the aftermath of the Supreme Court decision against DOMA.
Still, plaintiffs pursued the litigation, calling for summary judgment, on the basis that the decision from the Obama administration could be altered under another presidency.
The eight plaintiffs couples represented in the lawsuit may receive retroactive benefits covering a longer period of time than other gay troops. The court rulings say they're entitled to benefits from the time they tried to enroll into DEERS in late 2011. Other gay troops as the result of the DOMA decision are eligible for benefits back until the Supreme Court ruling in June of this year.
In a joint statement, Christopher Man and Abbe Lowell, private attorneys with Chadbourne & Parke LLP who litigated the case on behalf of Servicemembers Legal Defense Network, said the ruling ensures their clients receive benefits they would have obtained in opposite-sex marriages.
"With this order, our clients and we have been able to complete the goal of invalidating those laws that discriminated against loyal and brave soldiers and their families on the basis of the gender of their spouses," Man and Lowell said. "We are proud to have been part of the effort to end this practice and of our clients for making the fight."
The case is significant because it was the first in which House Republicans they would no longer work to defend DOMA in the aftermath of the Supreme Court decision against the anti-gay law.
John Gillespie, board co-chair OutServe/SLDN, praised the court for making a ruling he said would end discrimination.
"We sought a judgment that would end the unconstitutional discrimination these service members and their families faced," Gillespie said. "Each of them paid a price for their service, and this judgment begins to right the many years of discrimination. Most importantly, this decision validates the service and sacrifice of all military family members. It guarantees the nation will recognize their contributions and provide the benefits they have earned."
Senate confirms federal judge who fought for marriage equality as a lawyer
Three Republicans voted for Rita Lin's nomination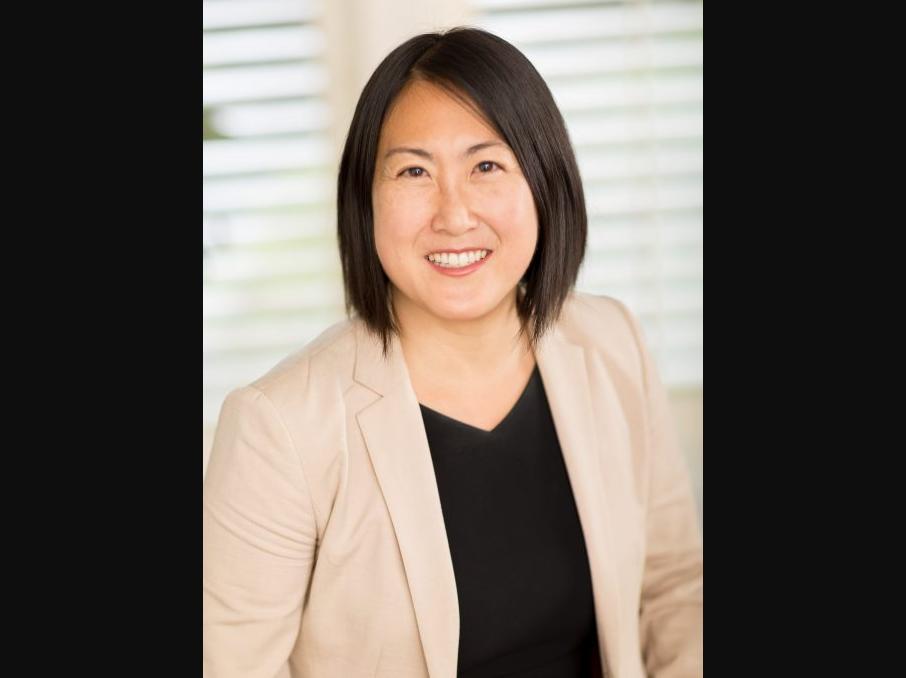 The U.S. Senate on Tuesday voted 52-45 to confirm Rita Lin's nomination by President Joe Biden to serve as a judge on the U.S. District Court for the Northern District of California.
The first Chinese American woman to serve in the role, Lin previously fought for marriage equality as an attorney in private practice with the multinational firm Morrison and Foerster.
As co-counsel in a 2012 case challenging the Defense of Marriage Act in federal court, she secured the first ruling striking down the law, which proscribed marriage as exclusively heterosexual unions, since President Obama announced his administration would no longer defend it.
The Senate's vote to confirm Lin was supported by all present Democratic members and three Republicans: U.S. Sens. Susan Collins (Maine), Lindsey Graham (S.C.) and Lisa Murkowski (Alaska).
Last year, during hearings for her nomination in the U.S. Senate Judiciary Committee, Sen. John Kennedy (R-La.) objected to an article she wrote in 1998 while a junior at Harvard University calling members of the Christian Coalition "bigots."
The Christian Coalition was founded by the late Christian media mogul Pat Robertson, who attracted controversy throughout his life and career for making sexist, homophobic and racist remarks.
Lin was appointed as a judge in the San Francisco Superior Court in 2018, and she currently presides over felony and misdemeanor criminal trials. She previously served as an Assistant United States Attorney in San Francisco.
Wexton, ardent LGBTQ ally, will not seek re-election
Congresswoman diagnosed with progressive supranuclear palsy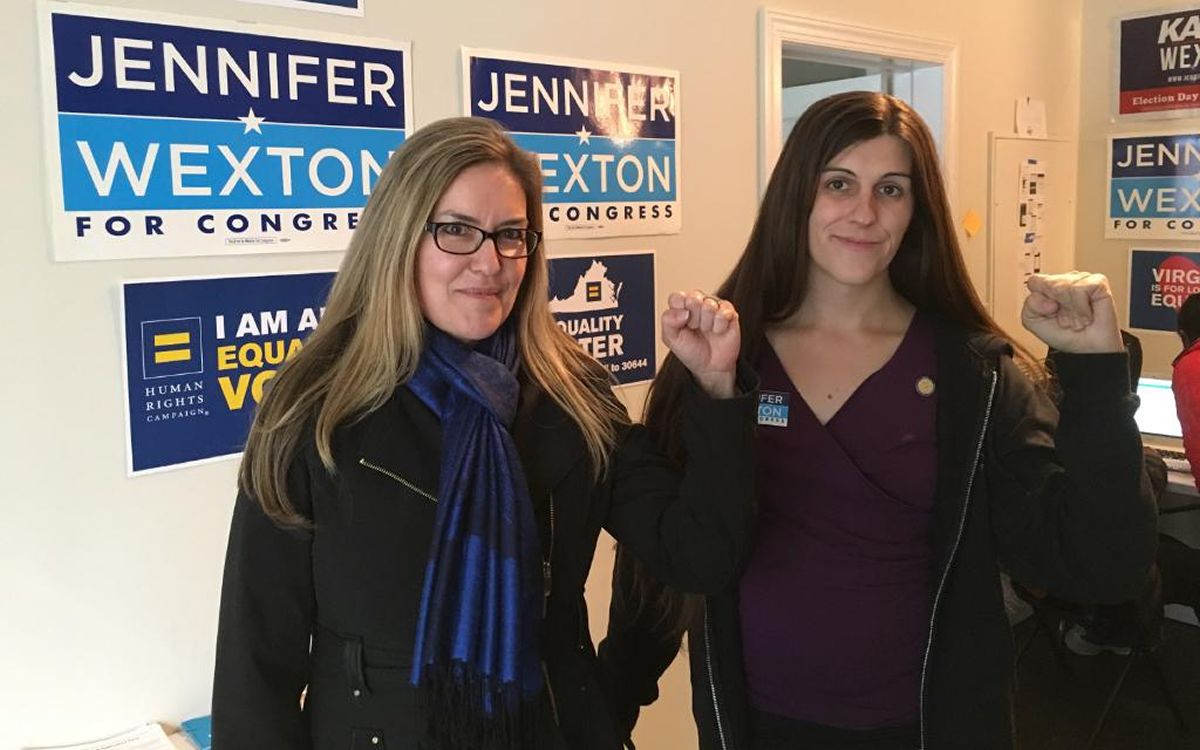 U.S. Rep. Jennifer Wexton (D-Va.) announced on Monday she will not seek reelection after receiving a diagnosis of progressive supranuclear palsy, a neurological disorder that the congresswoman described in a statement as "Parkinson's on steroids."
"I'm heartbroken to have to give up something I have loved after so many years of serving my community," she said. "But taking into consideration the prognosis for my health over the coming years, I have made the decision not to seek reelection once my term is complete and instead spend my valued time with Andrew, our boys, and my friends and loved ones."
A vice-chair of the Congressional Equality Caucus who was formerly a co-chair of its Transgender Equality Task Force, Wexton has been a staunch ally of the LGBTQ community since her first election to Congress in 2018 and during previous five-year tenure in the Virginia State Senate.
".@RepWexton is a strong ally to LGBTQI+ people," the Caucus posted on X. "We extend our support to her & her family during this time and thank her for championing LGBTQI+ equality."
"On my lowest days, she's quite literally been a shoulder to cry on, and on my best days, she was the second person I told about my engagement last year," Virginia Del. Danica Roem (D-13) told the Washington Blade on Monday.
The congresswoman is "a role model, mentor and genuine public servant whose friendship and advocacy means the world to me," said Roem, who is the first openly trans representative to serve in any state legislature and will be the first in Virginia's State Senate if she is elected to the newly drawn 30th district seat next year.
"I spent so many years closeted in part because of the fear and loathing perpetuated by elected officials toward LGBTQ people in Northern Virginia broadly and greater Prince William [County] specifically that made for a hostile, unwelcoming environment," she said.
"To go from that to having such outspoken, fearless representation from my member of Congress in Rep. Jennifer Wexton hasn't so much been a breath of fresh air as much as a completely new biosphere," Roem said.
She added, "I'm so grateful to her for everything she's done and the example of inclusivity she's set for her constituents."
Roem pointed the Blade to an article in the Washington Post entitled, "How Jennifer Wexton became the 'patron saint of the transgender community,'" which details the ways in which LGBTQ rights "with an emphasis on the transgender community" had become Wexton's "signature issue" just "six months into her first term."
In fact, on the day she took office, the congresswoman became only the second member to fly a transgender Pride flag outside her office.
Equality Virginia, the state's largest LGBTQ advocacy group, also noted Wexton's advocacy for the community in a post Monday on X: "Thank you @RepWexton for being a tireless advocate for LGBTQ+ people in the General Assembly and in Congress."
"You've made our commonwealth a better place," the group wrote, adding, "we're sending our love and strength to you, your family and your entire team."
"In 2018, this state senator I called my legislative role model and looked up to so much as a first-year delegate, came over for dinner crepes to share her wisdom, humor and guidance," Roem said on X. "Five years later, Rep. @JenniferWexton is still a mentor, friend and champion for NOVA."
The Washington Post reported Wexton's planned departure means her seat representing Virginia's 10th Congressional District could be vulnerable in next year's elections, as it was held by Republicans for 40 years prior to the congresswoman's defeat of GOP incumbent Barbara Comstock in 2018.
DeSantis pushing House Republicans toward shutdown
Anti-LGBTQ riders among extremist GOP demands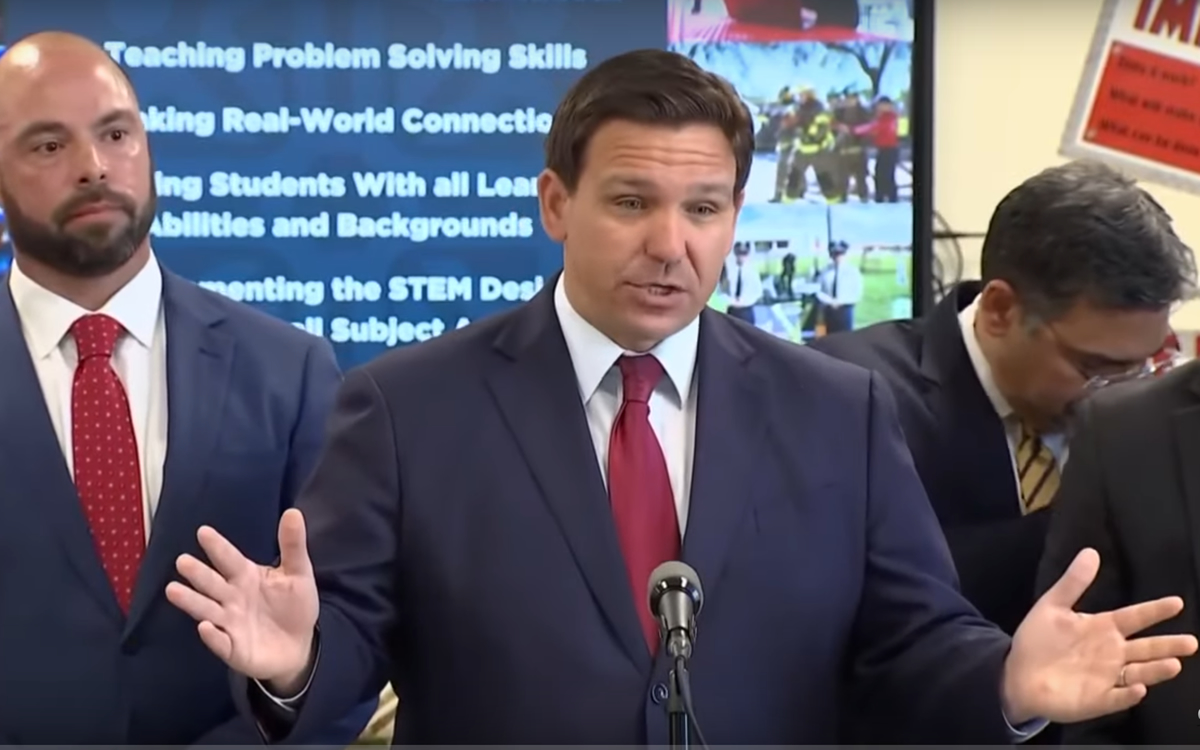 Florida Gov. Ron DeSantis is pushing House Republicans to not back down in negotiations with Speaker Kevin McCarthy (R-Calif.) over spending bills they have held up by demanding spending cuts and advancing far-right amendments, including riders attacking the LGBTQ community.
Should the Republican conference fail to reach an agreement before the end of September, or unless McCarthy brokers a deal with his Democratic colleagues that would likely lead his GOP colleagues to file a motion to vacate the chair, a government shutdown will be triggered.
News of DeSantis' involvement was first reported by Politico. The governor and candidate for the Republican nomination for president was a founding member of the ultra-conservative House Freedom Caucus when he served in the chamber.
All 12 of the appropriations bills under consideration in the House contain anti-LGBTQ amendments, most targeting the transgender community. They would almost certainly not pass through the U.S. Senate or earn President Joe Biden's signature.
"Ron DeSantis knows that both parties — including the current and previous administration — are to blame for Washington's reckless spending spree," DeSantis campaign spokesperson Andrew Romeo told Politico.
"He is urging congressional Republicans to hold the line in this current spending standoff and end days of rubber stamping multi-trillion dollar spending bills that harm the American people," Romeo said.