Record number of LGBT candidates in 2013 races
Victory Fund endorses 85 contenders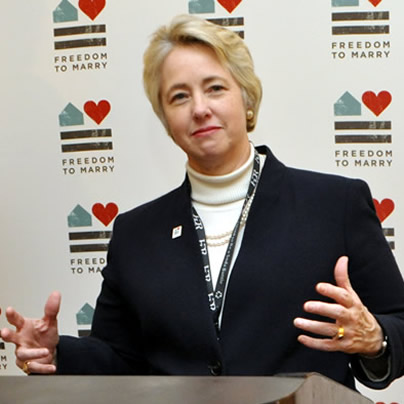 The Gay and Lesbian Victory Fund on Tuesday named 10 openly LGBT candidates as part of its annual "Races to Watch" list after endorsing a total of 85 LGBT candidates that it says represents an all-time high for an off-year election.
Among those on the "Races to Watch" list are lesbian Annise Parker, who's considered the favorite to win re-election to her third term as mayor of Houston; and gay Washington State Sen. Ed Murray, who's ahead in the polls in his race for mayor of Seattle.
"2013 isn't an off year," said Victory Fund Political Director Lucinda Guinn. "It's definitely on at the Victory Fund."
Guinn said the national LGBT advocacy group that raises money and provides campaign support for LGBT candidates for public office was focusing on candidates in places where LGBT rights have not advanced as rapidly as in other parts of the country.
"We're working hard this year to help build up heroes in places where equality is late in arriving," she said in a statement. "Places where these candidates can be the spark to help their own communities move toward equality."
Of the 85 LGBT candidates the Victory Fund endorsed this year, 18 have won primaries and advanced to the general election on Nov. 5; 14 have won in general elections already held; and one emerged as the victor in a run-off election, bringing the total number of winning LGBT candidates so far to 33.
Nine Victory Fund-endorsed candidates lost their 2013 races in primaries and three have lost in a general election, bringing the total number of losses so far to 12, according to data released by the group.
One of the most prominent candidates who didn't make it through their primary race was lesbian Democrat Christine Quinn, speaker of the New York City Council, who lost her race to become New York's first openly gay mayor to pro-LGBT Democrat Bill de Blasio.
Also losing in a primary contest was gay State Rep. Carl Sciortino of Massachusetts, a Democrat who ran for a seat in the U.S. House of Representatives formerly held by U.S. Sen. Edward Markey.
Fifty-four Victory Fund-endorsed candidates are running in the Nov. 5 general election for local and state offices throughout the country, according to information released this week by the Victory Fund.
Among them are at least three openly gay candidates in the D.C. metropolitan area. Gay Democrat Jay Fisette is running for re-election to a fifth term on the Arlington County Board, the county's legislative governing body. He's considered a strong favorite to retain his seat.
In nearby Falls Church, Va., Lawrence Webb, who lost his re-election bid for his seat on the Falls Church City Council, is running for a seat on the Falls Church School Board.
In Maryland, gay attorney Patrick Wojahn, a former board member of the state LGBT advocacy group Equality Maryland, is running for re-election to the College Park, Md., City Council. He's considered a favorite to retain his seat.
In April, gay Mayor Jim Ireton of Salisbury, Md., won his re-election bid by a comfortable margin.
Although Quinn lost her race for mayor, seven openly gay or lesbian candidates are either seeking re-election or election to the New York City Council on Nov. 5 after winning primary elections in September. The Victory Fund has endorsed each of them.
The remaining candidates the Victory Fund announced on Tuesday as members of its "10 Races to Watch" list are Celia Israel, candidate for the Texas House of Representatives; Robert Lilligen, candidate for the Minneapolis City Council; Chris Seelbach, candidate for the Cincinnati City Council; Darden Rice, candidate for the St. Petersburg, Fla., City Council; Michael Gongora, candidate for Mayor of Miami Beach, Fla.; Tim Eustace, candidate for the New Jersey State Assembly; LaWana Mayfield, candidate for the Charlotte, N.C., City Council; and Catherine LaFond, candidate for the Charleston, S.C., Water System Commission.
The Victory Fund says it doesn't release the names of openly LGBT candidates who seek the group's endorsement but don't receive it.
"We have a set of criteria for endorsing candidates," said Victory Fund spokesperson Jeff Spitko. "We want to confirm that they are qualified, have a campaign plan and a path to victory," he said. "We want to make sure they are viable."
Spitko said the Victory Fund endorsed 180 openly LGBT candidates in 2012 and 124 of them won their races.
A full list of the openly LGBT candidates endorsed by the Victory Fund and appearing on the Nov. 5 election day ballot can be found here.
Takano: Asian Development Bank LGBTQ, intersex safeguards are an 'opportunity'
'It's not a radical thing'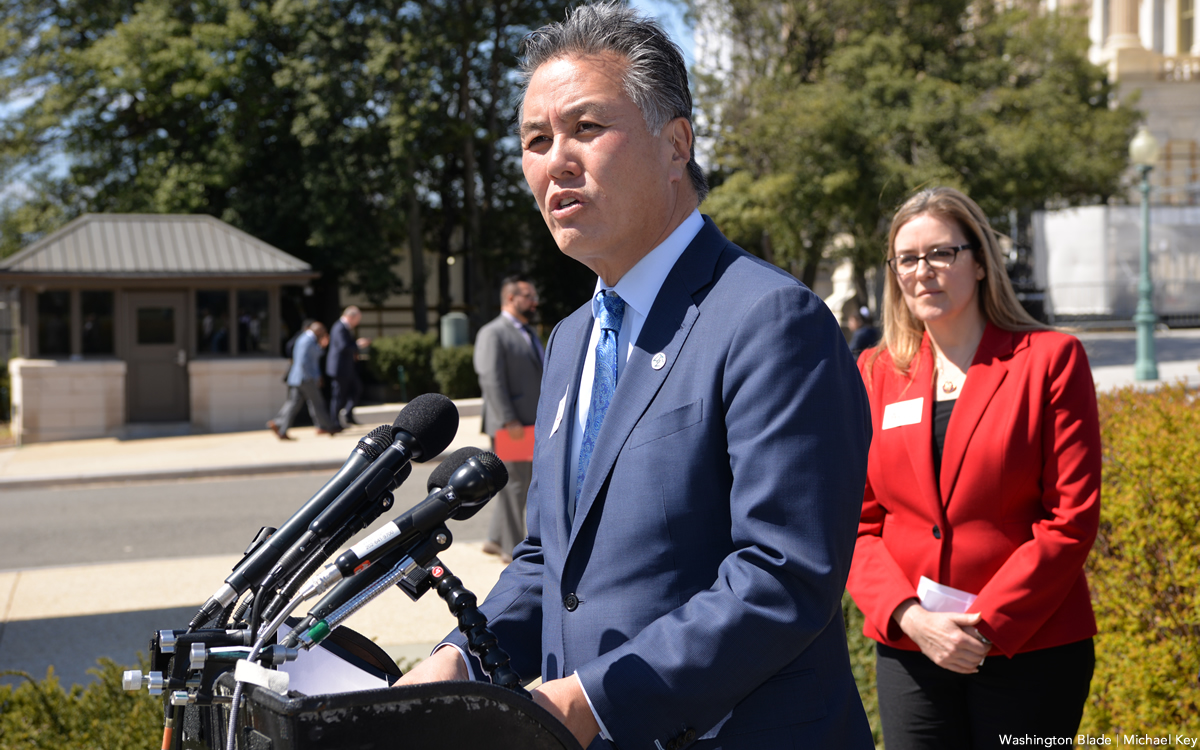 California Congressman Mark Takano on Dec. 2 told the Washington Blade he is hopeful the Asian Development Bank will add sexual orientation and gender identity to the institution's safeguards.
"I am optimistic that something like this can be done," said Takano during a Zoom interview. "It's not a radical thing. It's very modest."
The ADB, which is based in the Philippines, seeks to promote economic and social development through the Asia-Pacific Region.
Ambassador Chantale Wong, who is the ADB's U.S. director, is the first openly lesbian American ambassador. Takano, a Democrat who will represent California's 39th Congressional District in the next Congress, is openly gay.
The Treasury Department has endorsed the safeguard that Takano said he expects "to come to a head" in the spring of 2023. Takano and other members of the Congressional Asian Pacific American Caucus and the Congressional LGBT+ Equality Caucus — U.S. Reps. Judy Chu (D-Calif.), Ro Khanna (D-Calif.), Raja Krishnamoorthi (D-Ill.), Grace Meng (D-N.Y.), Pramila Jayapal (D-Wash.), Andy Kim (D-N.J.) and Ted Liu (D-Calif.) — in an Oct. 14 letter to ADB President Masatsugu Asakawa expressed their "strong support for the creation of a standalone gender and sexual orientation, gender identity and expression and sex characteristics (SOGIESC) safeguard in the Asian Development Bank (ADB)'s updated Safeguard Policy Statement."
"The inclusion of such a safeguard presents an opportunity for the ADB to lead by example among multilateral development banks (MDBs) in a region of the world where civil society has been at the fore of pushing positive change for sexual minorities," reads the letter.
"The explicit inclusion and protections for sexual and gender minorities in this proposed safeguard are not only beneficial for the economic and social development of the region, but would also open further opportunities for investment," it adds.
Takano noted the ADB would be the first multilateral development bank to add sexual orientation and gender identity to its safeguards.
"This is an opportunity for the ADB to be a leader among MDBs globally," reads the letter. "As Asian Americans and advocates for the LGBTQI+ population here in the United States, we are eager to see the ADB spearhead the establishment of necessary protections for the international LGBTQI+ community that will allow them to participate in civic life more fully."
President Joe Biden in 2021 issued a memo that committed the U.S. to promoting LGBTQ and intersex rights abroad as part of his administration's overall foreign policy.
Wong and Takano were both at the American Chamber of Commerce in Singapore on Aug. 1 when U.S. House Speaker Nancy Pelosi (D-Calif.) spoke in support of LGBTQ and intersex rights.
The speech coincided with a Congressional delegation to Singapore, Malaysia, Taiwan, South Korea and Japan that Pelosi led. Singapore Prime Minister Lee Hsien Loong on Aug. 21 announced his country will decriminalize consensual same-sex sexual relations. Lawmakers in the Southeast Asian city-state late last month repealed the colonial-era sodomy law, and approved a constitutional amendment that defines marriage as between a man and a woman.
Same-sex couples have been able to legally marry in Taiwan since 2019. Lawmakers in Indonesia on Tuesday approved a new Criminal Code that would, among other things, criminalize sex outside of marriage.
Qatar, which is hosting the 2022 World Cup, is among the countries in which consensual same-sex sexual relations remain punishable by death. 
Takano over the Thanksgiving holiday led a Congressional delegation to Jordan, Kuwait, Iraq and Lebanon. The Council for Global Equality notes homosexuality is still criminalized in Kuwait and Lebanon. Discrimination and persecution based on sexual orientation and gender identity remains commonplace in all four of the Middle Eastern countries that Takano visited.
"Different parts of Asia are showing signs of huge progress in terms of governance and recognizing LGBTQIA+ minorities and recognizing their humanity," Takano told the Blade, while noting 60 percent of the world's population lives in Asia. "Being able to embed safeguards into Asian Development Bank standards and how they approve projects and implement projects could be a huge leap forward in terms of achieving new standards in all these countries with regards to LGBTQ people in Asian nations."
"This is very exciting," he added.
Takano also specifically praised the Biden administration, American diplomats and Wong herself for their efforts to advance LGBTQ and intersex rights
"(U.S. foreign missions) find ways to create safe spaces for LGBTQ people in those countries to be able to come together, to talk," said Takano. "To have someone like Ambassador Wong lead that is very important and that the administration supports the efforts of Ambassador Wong is not surprising."
"What a difference it makes to have President Biden and Vice President Harris, but not only have they with their words said they support our community, they've also appointed people like Amb. Wong, who is actually taking actions," he added. "She's using the levers and dials of her office to take a step forward."
GOP support for Respect for Marriage Act 'an unexpected turn'
Takano spoke with the Blade two days after the Respect for Marriage Act passed in the U.S. Senate by a 61-36 vote margin, with 12 Republicans supporting it.
More than 40 Republicans in the U.S. House of Representatives voted for the Respect for Marriage Act in July. A final vote could take place in the chamber as early as Thursday.
"We were reeling from that Supreme Court decision on Roe and the comments in Justice Thomas' concurring opinion," said Takano. "Boy oh boy did we in Congress say that we need to protect what we can. The Respect for Marriage Act is making sure we protect same-sex marriages, but also protect interracial marriages."
Takano conceded Republican support for the bill "is kind of an unexpected turn in this Congress," even though a majority of GOP lawmakers opposed it. Takano also acknowledged public opinion has shifted significantly in support of marriage equality over the last decade.
"This court has shown it's pretty radical," he said. "I'm happy that we have a way to make sure that existing marriages are protected."
Author of Fla. 'Don't Say Gay' law indicted for wire fraud
Joseph Harding allegedly obtained pandemic loans fraudulently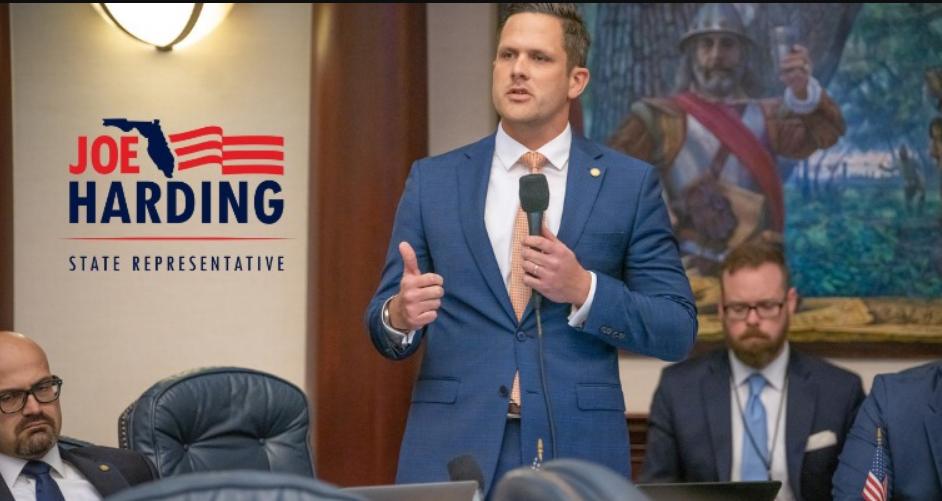 A federal grand jury has returned a 6-count indictment against Florida state Rep. Joseph Harding (R-Williston).
The indictment was announced by Jason R. Coody, the U.S. Attorney for the Northern District of Florida.
Harding, 35, represents Florida's House District 24. He wrote the state's infamous "Don't Say Gay" law, titled the "Parental Rights in Education," passed in March of this year by the Republican-controlled Legislature and signed into law by Gov. Ron DeSantis.
The U.S. Attorney's Office for the Northern District of Florida stated:
The indictment alleges that between Dec. 1, 2020, and March 1, 2021, Harding committed two acts of wire fraud by participating in a scheme to defraud the Small Business Administration (SBA) and for obtaining coronavirus-related small business loans by means of materially false and fraudulent pretenses, representations, and promises, and for the purpose of executing such scheme, caused wire communications to be transmitted in interstate commerce.
The indictment alleges that Harding made and caused to be made false and fraudulent SBA Economic Injury Disaster Loan (EIDL) applications, and made false representations in supporting loan documentation, in the names of dormant business entities, submitted to the SBA. 
The indictment further alleges that Harding obtained fraudulently created bank statements for one of the dormant business entities which were used as supporting documentation for one of his fraudulent EIDL loan applications. By this conduct, the indictment alleges that Harding fraudulently obtained and attempted to obtain more than $150,000 in funds from the SBA to which he was not entitled. 
Harding is also charged with two counts of engaging in monetary transactions with funds derived from unlawful activity related to his transfer of the fraudulently obtained EIDL proceeds into two bank accounts, and two counts of making false statements to the SBA.
The investigation was jointly conducted by the Federal Bureau of Investigation, the Internal Revenue Service-Criminal Investigation, the Federal Deposit Insurance Corporation (FDIC) Office of Inspector General and the SBA's Office of Inspector General. 
Harding's trial is scheduled for Jan. 11 at 8:30 a.m., at the U.S. Courthouse in Gainesville before U.S. District Judge Allen Winsor.
The maximum terms of imprisonment for the offenses are as follows:
20 years: Wire Fraud
10 years: Money Laundering
5 years: Making False Statements
Florida Politics reported that according to Politico's Gary Fineout, Harding has already been released on bond, and the government did not look to detain Harding.
Court files show the federal government did not request that Harding be detained – and he was released on bond earlier today

— Gary Fineout (@fineout) December 7, 2022
Harding has already lost his committee assignments for the upcoming legislative term.
"After consultation with Representative Harding regarding his indictment, I am temporarily removing him from his committee assignments to allow him time to focus on this matter," House Speaker Paul Renner said Wednesday in a written statement.
"In America we adhere to the rule of law, and as such, Representative Harding is presumed innocent and will have the opportunity to plead his case before a court. Since the indictment does not relate to any aspect of his legislative duties, any further questions should be directed to his legal counsel."
"In America we adhere to the rule of law, and as such, Representative Harding is presumed innocent and will have the opportunity to plead his case before a court." Says further questions should be directed to Harding's lawyer

— Gary Fineout (@fineout) December 7, 2022
The governor cannot remove a lawmaker from office, even if arrested. The Florida Constitution states that "each house shall be the sole judge of the qualifications" of members. To expel a lawmaker, each chamber needs a two-thirds majority vote.
Raphael Warnock wins Ga. runoff
Democrats now control U.S. Senate by 51-49 margin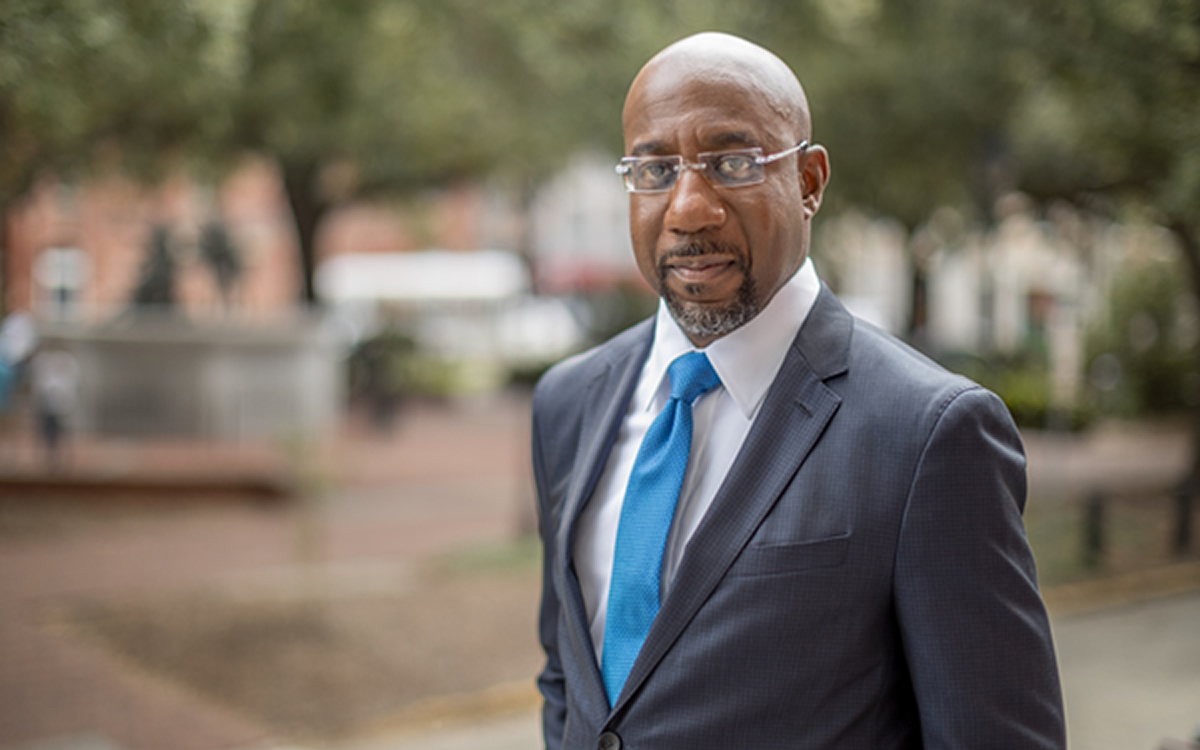 U.S. Sen. Rev. Raphael Warnock (D-Ga.) defeated Republican challenger Herschel Walker Tuesday night in a run-off election.
In last month's election, Warnock led Walker by 37,000 votes out of almost 4 million cast, but fell short of the 50 percent threshold needed to avoid the runoff.
Warnock's victory means Democrats gain the outright majority in the Senate, with 51 seats to the Republicans' 49, freeing them from a power-sharing agreement for committee assignments and diminishing the power of moderate Democratic Sens. Joe Manchin of West Virginia and Kyrsten Sinema of Arizona.
Political commentator and journalist Jacob Rubashkin, reflecting on Warnock's victory noted on Twitter; "In 1934, no Democratic senators lost re-election. But since 1934, every president, Democrat and Republican, has seen at least one senator from their party lose re-election in every single midterm cycle. Biden becomes the first president since FDR not to lose a single senator."
In 1934, no Democratic senators lost re-election. But since 1934, every president, Democrat and Republican, has seen at least one senator from their party lose re-election in every single midterm cycle. Biden becomes the first president since FDR not to lose a single senator.

— Jacob Rubashkin (@JacobRubashkin) December 7, 2022
Thank you, Georgia. We did it again. pic.twitter.com/jikuO5Kt8S

— Reverend Raphael Warnock (@ReverendWarnock) December 7, 2022