Onward to the House for ENDA
Boehner pressured to allow vote after bipartisan Senate passage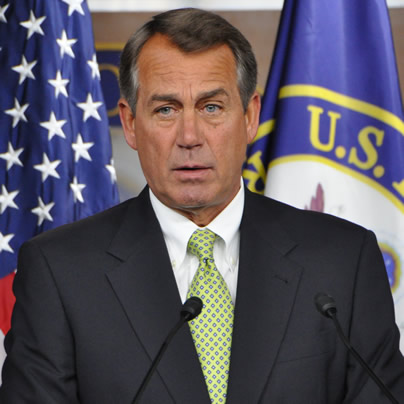 Supporters of the Employment Non-Discrimination Act are hoping to capitalize on the momentum from last week's historic bipartisan Senate victory as they pursue a vote on the bill in the U.S. House.
Ten Senate Republicans voted for ENDA, which would prohibit most employers from discriminating on the basis of sexual orientation or gender identity. Their support gave the bill more bipartisan support than "Don't Ask, Don't Tell" repeal, which had just eight GOP votes, and more than any other pro-LGBT bill that has come to a vote in the Senate.
Liz Mair, a Republican political strategist who favors LGBT inclusion in the party, said the support that ENDA received in the Senate from Republicans demonstrates the party isn't as opposed to LGBT rights as some observers might think.
"The fact that ENDA garnered 10 Republican votes in the Senate — and from a Republican caucus that is significantly less moderate than certain predecessor versions now that it lacks Scott Brown, Olympia Snowe, Judd Gregg and the like — is a reminder that the GOP is much more attuned to gay rights issues and much more in line with mainstream American attitudes on those issues than one would think from the image of the GOP that certain very conservative party leaders and the media tend to present," Mair said.
The two Republican original co-sponsors — Sens. Susan Collins (R-Maine) and Mark Kirk (R-Ill.) — were joined in support by Sens. Rob Portman (R-Ohio), Kelly Ayotte (R-N.H.), Pat Toomey (R-Pa.), Dean Heller (R-Nev.), Orrin Hatch (R-Utah), Lisa Murkowski (R-Alaska) John McCain (R-Ariz.) and Jeff Flake (R-Ariz.).
Of those 10, the votes from McCain and Flake are particularly noteworthy because they represent a "red" state that President Obama lost in both 2008 and 2012. In addition, both senators expressed misgivings about ENDA before they ultimately voted for the bill.
Gregory Angelo, executive director of the Log Cabin Republicans, nonetheless said he wasn't surprised by their support for the bill in the end.
"I know that both senators had expressed some hesitancy before casting their votes, but Flake is someone who voted for ENDA in 2007 when he was a member of the House, and Sen. McCain had even indicated that he would be open to supporting ENDA when he was running for president in 2008 — as part of, I believe, a questionnaire or interview he did with the Blade no less," Angelo said.
A Senate source familiar with ENDA said McCain was able to support the bill after the adoption of the Portman-Ayotte amendment, which would prohibit federal, state and local governments from retaliating against institutions that invoke the religious exemption in the bill to discriminate against LGBT employees.
For Flake, who earlier told the Washington Blade he'd vote against ENDA because of the transgender protections in the bill, the Senate source said his support was solidified after he received assurances that businesses would receive guidance on the prohibition of gender identity discrimination.
Also significant on the Republican position on ENDA was the fact that Senate Minority Leader Mitch McConnell, according to Senate Republican aides familiar with the bill, didn't whip the vote on the legislation and instead allowed members of his caucus to vote their conscience.
Angelo was among those who saw no evidence of Republican leadership instructing members to vote against ENDA.
"The fact that you had almost one-in-four members of the GOP caucus in the Senate vote in favor shows that membership was allowed to take a vote of conscience on this issue," Angelo said.
Will the House vote on ENDA?
Now that the Senate has wrapped up its consideration of ENDA, attention has turned to passing the bill in the House, where Republican support will be necessary, first, to bring the bill to the floor and, second, to find 218 votes for the bill in the Republican majority chamber.
House Speaker John Boehner (R-Ohio) has indicated his opposition to the bill out of concern it would lead to "frivolous lawsuits" and a spokesperson for House Minority Leader Eric Cantor (R-Va.) was quoted in The Huffington Post as saying the bill "is currently not scheduled in the House."
Nonetheless, Democrats ranging from Senate Majority Leader Harry Reid (D-Nev.) to gay Rep. Jared Polis (D-Colo.), ENDA's chief sponsor in the House, insist that the House has enough votes for passage should it come to the floor.
Drew Hammill, a spokesperson for House Minority Leader Nancy Pelosi (D-Calif.), told the Blade his boss is among those who believe ENDA has sufficient support in the House for passage.
"Leader Pelosi has made it clear that there is sufficient support in the House to pass ENDA now," Hammill said. "Instead of scheduling a vote on this measure, House Republicans are planning to vote for the 46th time to repeal or undermine the Affordable Care Act. There is only one man standing in the way of the expansion of workplace protections for millions of LGBT Americans. His name is John Boehner."
ENDA has 196 House sponsors. That's just 22 votes short of the necessary votes to pass the legislation on the House floor.
While the bill could technically come up at any time during the 13 months that remain in the current Congress, Polis said the legislation should come up sooner rather than later because, as Election Day approaches, members of the House will leave to campaign in their districts. It would be the first time that ENDA has come to the House floor since 2007, and the first time ever the chamber would consider a version of the bill that included transgender protections.
ENDA supporters claimed another Republican as their own last week when former White House Press Secretary Ari Fleischer, who served as spokesperson for former President George W. Bush, penned an op-ed in Politico urging the House to pass the bill.
"Allowing people to be successful in their workplaces is an essential piece of individual opportunity and liberty," Fleischer said. "Working for a living is one of America's freedoms. It's a virtue to be encouraged — and supporting it is important to the future of the Republican Party."
But not all LGBT advocates agree that sufficient votes exist to pass ENDA in the House. Some Republican supporters of the legislation stopped short of saying ENDA already has sufficient support to pass on the floor.
Jeff Cook-McCormac, senior adviser to the pro-LGBT Republican group American Unity Fund, said more work is needed when asked if ENDA is ready to move to the House floor.
"We're encouraged by the momentum, working to identify and demonstrate majority support and committed to engaging legislators in the thoughtful and respectful conversations necessary to get there as quickly as possible," Cook-McCormac said.
Mair said ENDA will be "a more uphill battle in the House" not only because of conservative worries over the bill's content, but also out of fear of supporting anything seen as part of Obama's agenda. Still, she wouldn't rule out a surprise.
"Even back in 2007, ENDA garnered a noteworthy amount of GOP support in the House, including from some rather conservative members," Mair said. "Thirty-five Republicans voted for ENDA then, including John Campbell, Jeff Flake, Thaddeus McCotter and Paul Ryan. So it will be interesting to see how it plays out this time around."
For Cook-McCormac, the next priority is to build the number of Republican co-sponsors for ENDA. There are currently five: Reps. Charlie Dent (R-Pa.), Chris Gibson (R-N.Y.), Richard Hanna (R-N.Y.), Ileana Ros-Lehtinen (R-Fla.) and Jon Runyan (R-N.J.).
Dent told the Washington Post that Boehner "should allow a vote on this bill" because the American public believes the workplace should be free of discrimination.
Ros-Lehtinen said in a statement to the Blade that she also hopes Republican leadership will bring ENDA to the floor for a vote, but chose her words carefully about its prospects.
"The passage of ENDA by the Senate is a great first step toward making this bill law," Ros-Lehitnen said. "I urge my colleagues in the House to sign on to the companion bill and hope House leadership will bring it up for a vote. I believe if it is brought to a vote, it has the opportunity to pass."
Renee Gamela, a Hanna spokeswoman, said ENDA is good for business.
"Rep. Hanna would like ENDA to receive a vote in the House when it is clear that there are sufficient votes for passage," Gamela said. "He intends to speak directly with his colleagues about why, as a small business owner, he believes supporting the legislation is good for economic competitiveness, individual liberty and our party."
As articulated by Pelosi, one approach seen as a pathway for passage of ENDA in the House would be similar to what happened with reauthorization of the Violence Against Women Act. Amid public pressure, the House in February passed a bill with protections for LGBT victims of domestic violence after the Republican version of the bill without the provisions failed on the floor.
Log Cabin's Angelo said whether a vote on ENDA will take place in the House "comes down to pressure" both from Republicans in the House who support it and advocates on the outside who want to see it passed.
"I think if you had a similar push that happened with the Violence Against Women Act, where you had a tremendous surge among grassroots, and you also had GOP members of Congress urging leadership to bring this up for a vote, you got there," Angelo said. "But it's going to take considerable pressure. I'm not a Pollyanna when it comes to prospects in the House, but I am cautiously optimistic."
Out for America; nearly 1,000 elected LGBTQ+ officials but more needed
Lack of representation has consequences, as LGBTQ elected officials are best positioned to defend against anti-LGBTQ legislative attacks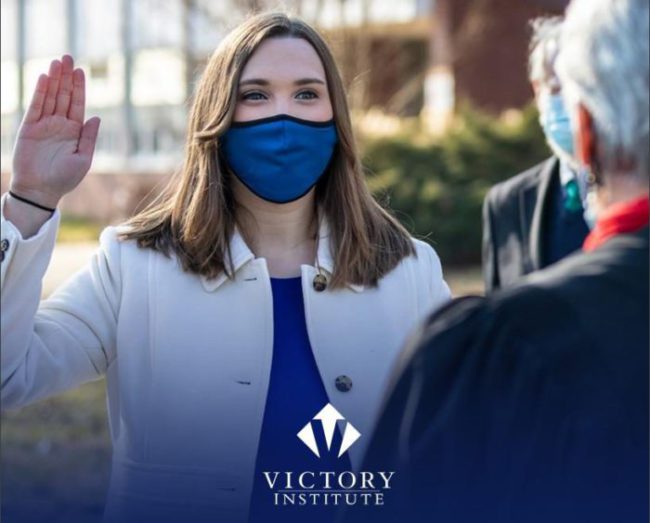 WASHINGTON – In its annual report the Washington D.C. based LGBTQ Victory Institute noted that there had been an increase of 17 percent in the past year of LGBTQ Americans serving as elected officials. According to the data in the Out for America 2021 report released this past week, there are 986 known out LGBTQ elected officials in the United States.
The Victory Institute reported that total included two U.S. senators, nine U.S. representatives, two governors, 189 state legislators, 56 mayors and six statewide executives. While this is considered a large increase, LGBTQ people hold just 0.19 percent of elected positions in the United States, despite making up at least 5.6 percent of the U.S. adult population.
Americans must elect 28,116 more LGBTQ people to public office for LGBTQ people to achieve equitable representation (serving in 5.6 percent of elected positions) the report went on to note.
KEY FINDINGS:
The report found that in the past year (between June 2020 and June 2021):
LGBTQ elected officials of color increased by 51 percent, with Black LGBTQ elected officials growing at the fastest pace (a 75 percent increase);
Trans women elected officials increased by 71 percent (from 21 to 36), yet trans men saw no increase (with just five serving nationwide);
Queer-identified elected officials increased by 83 percent, faster than all other sexual orientations; and
LGBQ cisgender women state legislators surpassed the number of GBQ cisgender men state legislators for the first time.
The report also found that:
LGBTQ elected officials are significantly more racially and ethnically diverse than the overall elected official population, but are less diverse than the U.S. population;
Mississippi is the only state in the nation with zero known out LGBTQ elected officials serving;
23 states have transgender elected officials serving and 29 states have non-cisgender elected officials;
LGBTQ people are equitably represented among mayors of top 100 cities for the first time (with six), but are underrepresented among mayors overall and in all other public positions; and that
84 percent of LGBTQ elected officials are Democrats and just three percent are Republicans.
In an emailed statement, former Houston, Texas Mayor Annise Parker, who currently serves as the President & CEO of LGBTQ Victory Institute reflected, "While LGBTQ elected officials are growing steadily in number, at this pace it will still take decades to come anywhere close to achieving equitable representation in government."
Parker went on to note, "This lack of representation has enormous consequences, because LGBTQ elected officials are best positioned to defend against anti-LGBTQ legislative attacks and to change the hearts and minds of colleagues in supporting inclusive policies. A moonshot effort to increase our numbers is essential to advancing equality at every level of government – and a large part of that is showing LGBTQ people that running for office is our best bet to achieve lasting social change."
In addition to changes in representation over the last year, the report also looks at trends since the first Out for America report was released in November 2017. In that time, LGBTQ elected officials increased by 121 percent (from 448 to 986) overall, and LGBTQ elected officials of color increased by 201 percent (from 92 to 277).
Since November 2017, there is a 296 percent increase in Black LGBTQ elected officials (from 23 to 91), 135 percent increase in Latinx LGBTQ elected officials (from 51 to 120) and a 117 percent increase in Asian American and Pacific Islander elected officials (from 12 to 26). Trans women increased by 800 percent (from four to 36) and bisexual elected officials by 787 percent (from eight to 71).
"LGBTQ elected officials are significantly more diverse than the overall elected official population – so their impact extends beyond LGBTQ equality alone," said Ruben Gonzales, Executive Director of LGBTQ Victory Institute. "LGBTQ elected officials are on the frontlines in legislative efforts to end police brutality, defend voting rights and secure inclusive healthcare reform. LGBTQ people are represented in every community in America and that diversity allows for more thoughtful policy changes when we are in office."
The Out for America report is an annual analysis of LGBTQ elected representation in government based on Victory Institute's LGBTQ elected officials database – the largest and most comprehensive listing available. The interactive Out for America map, updated daily, displays all known LGBTQ elected officials and is available at outforamerica.org.
Read the full Out for America 2021 report at victoryinstitute.org/out-for-america-2021.
New Zealand seeks to ban conversion therapy
Justice Minister Kris Faafoi introduced bill on Friday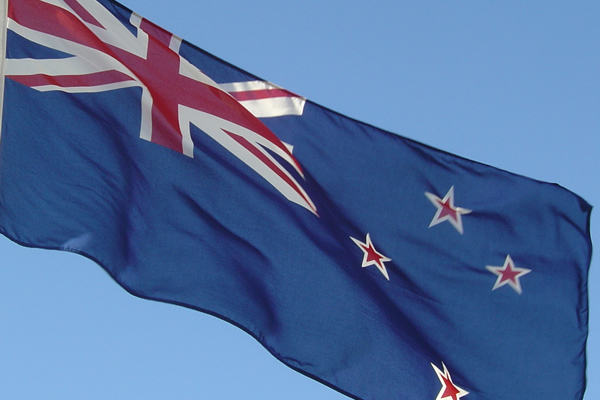 A New Zealand lawmaker has introduced a bill that would ban so-called conversion therapy in the country.
Justice Minister Kris Faafoi, who is a member of Prime Minister Jacinda Ardern's Labor Party, on Friday introduced the Conversion Practices Prohibition Legislation Bill.
"Conversion practices have no place in modern New Zealand," said Faafoi in a statement that announced the bill's introduction. "They are based on the false belief that any person's sexual orientation, gender identity or gender expression is broken and in need of fixing."
"Health professionals, religious leaders and human rights advocates here and overseas have spoken out against these practices as harmful and having the potential to perpetuate prejudice, discrimination and abuse towards members of rainbow communities," added Faafoi.
The bill would make it an "offense to perform conversion practices on anyone — irrespective of age — where the practices have caused serious harm, and would carry up to five years imprisonment." The bill would also make it "an offense to perform conversion practices on a child or young person aged under 18, or on someone with impaired decision-making capacity" and anyone who practices them could face up to three years in prison.
Conversion therapy survivors could also file complaints with New Zealand's Human Rights Commission and Human Rights Review Tribunal.
Rainbow Youth, an LGBTQ rights group in New Zealand, welcomed the bill.
"We're excited about this step to safeguard LBGTIQA+ people around Aotearoa," said the group in a tweet, referring to the country by its Maori name.
Ardern told Express, an LGBTQ newspaper in New Zealand, during a 2020 interview that she and her party support the bill.
"We support it," she said. "I support it."
New Zealand would join Malta and a handful of other countries that ban conversion therapy if the bill becomes law.
The Canadian House of Commons in June approved a measure that would ban conversion therapy in the country. The Canadian Senate is expected to debate the bill later this year.
German lawmakers last year approved a bill that banned conversion therapy for minors in the country. Virginia, Maryland, D.C. and California are among the U.S. jurisdictions that also prohibit the practice.
Missing gay man found 'alive and well'
Police say Richard 'Rick' Woods found in good health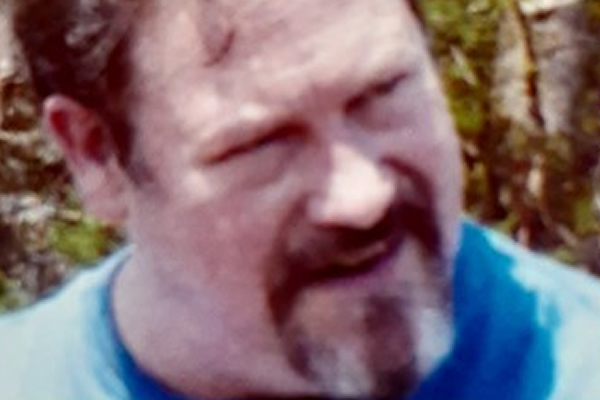 D.C. police announced on Friday that Richard G. 'Rick' Woods, a 65-year-old gay man who police said was reported missing and last seen on July 14, has been located. But the announcement doesn't provide information on where he was found or why he went missing.
Friends who know Woods say he operated for many years an antique wood furniture restoration business in various locations in D.C. The most recent location of his business, friends said, was in Georgetown a short distance from where police said he was last seen on the 1600 block of Wisconsin Avenue, N.W.
"MPD does not publicly disclose the circumstances surrounding a missing person and how they are found, however we do release their flyer as well as a notification when they are located," said D.C. police spokesperson Brianna Burch. "Mr. Woods was found in good health," Burch told the Blade.
Police sought help from the public in their initial announcement that Woods was missing. The announcement said he was reported missing to police on Friday, July 23.
Logan Circle Advisory Neighborhood Commissioner and LGBTQ rights advocate John Fanning, who said he has been friends with Woods for many years, said he was delighted to hear Woods was found in good condition.
"Rick is known by many in our community," Fanning told the Blade at the time Woods was reported missing. Fanning said he and others who know Woods stand ready to provide support for him should he be in need of such support.
The Blade couldn't immediately reach Woods for comment.