'Twelfth' goes '20s
New Synetic adaptation takes the Bard to the flapper era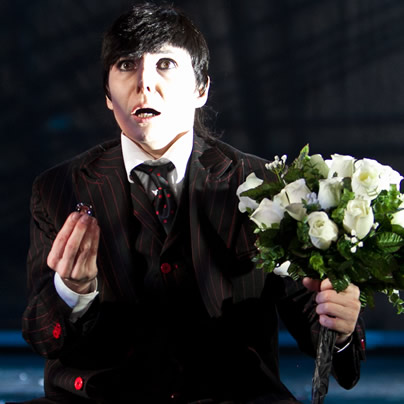 'Twelfth Night'

Through Feb. 16

Synetic Theater

1800 South Bell Street, Crystal City, VA

$35 and up (some discounts available)

866-811-4111
Ordinarily when we meet "Twelfth Night's" Viola she's just been washed ashore after a terrible ship wreck. Not in Synetic Theater's roaring '20s take on the Shakespeare comedy.
Here, the yacht is still very much afloat with onboard flappers and their beaus enjoying a wild Gatsby-esque party. Viola (Irina Tsikurishvili) and her twin Sebastian (Alex Mills) are the main attraction, a magnetic sibling dance team not unlike the elegant young Fred and Adele Astaire, only more double-jointed. It's a great party, but everyone ends up under water just the same.
Once on dry land — alone and in a strange place — Viola disguises herself as a man and goes to work for Duke Orsino (Philip Fletcher). As Cesario, Viola's newly assumed name, she carries letters between the duke and the object of his unrequited passion Olivia (Kathy Gordon). But the gender-bending plot thickens when Olivia is instantly smitten with Cesario. Viola, in turn, falls for Orsino. What's more, there are zany subplots involving more unrequited feelings and a devastating prank. Billed as a comedy, "Twelfth Night" boasts many moments of hilarity but there's sadness too (Viola believes her twin has died at sea). Director Paata Tsikurishvili doesn't neglect those darker moments — he gets the balance just right.
Fittingly the movement-based company whose players almost never utter a sound has set the 10th addition to its Silent Shakespeare series on a silent movie stage — the type that would later be converted into "sound stages" with the advent of the "talkies." The action unfolds as a silent comedy directed by Olivia's household fool Feste (Ben Cunis) with the help of his clownish cinematographer sidekick Fabian (Vato Tsikurishvili) who both step in and out of the action, playing their parts in the story when needed. This works wonderfully particularly since Feste is an almost omniscient presence in the original text.
The production draws broadly from the voiceless genre: sepia-toned subtitles on a movie screen, frantically paced comedy, lots of physical comedy and even the old pie-in-the-face bit. But the scenes most reminiscent of the silent cinema era are those with Viola/Cesario. It's Tsikurishvili as the resilient cross-dressing heroine who shines most brightly. With an economy of movement, brilliant attention to detail and expressive face — all reminiscent of Chaplin's iconic bowler-wearing little tramp, she recreates the best of silent film.
An early scene in which Tsikurishvili's Cesario gets acquainted with Orsino (played wonderfully as a schmaltzy lothario by Fletcher ,who is gay) has the feel of a true silent comedy. It's especially well thought out and executed. Her scenes with twin Sebastian (out actor Alex Mills) are also memorable, ranging from high spirited to wistful. The talented cast nicely assays the supporting stock characters including Gordon's vampy Oliva; the lush, Sir Toby Belch (Hector Reynoso); and an over eager college boy, Sir Andrew Aquecheek (Dallas Tolentino). Irakli Kavsadze is perfect as the solemn yet ridiculous butler, Malvolio.
In addition to playing Viola, Tsikurishvili is also the production's choreographer. Like all Synetic productions, movement affects the mood and emotion deeply and often instantly. Here it's during the shipwreck when partiers who seconds ago were dancing the fox trot, Charleston and athletic Lindy Hop (all new to Synetic), are suddenly deep underwater, moving slowly but beautifully in a quest for survival.
Phil Charlwood's set is a functional amalgam of ropes, pulleys, rolling cameras, big lights and a moveable screen. And Kendra Rai's costumes are spot on — white dinner jackets and glittery above the knee dresses. Especially good is Olivia's dramatic mourning weeds — her stylish black dress and long veil bring to mind the many bereft young (and not so young) women who turned up at the funeral for '20s heartthrob Rudolf Valentino.
Synetic's "Twelfth Night" closes by flashing the play's most famous line across the screen: "If music be the food of love, play on …" And with that the cast — led by Tsikurishvili — erupts into a big, exuberant dance number inspired by the infectious beats of jazz great Gene Krupa's "Swing Swing Swing." It's the kind of big number you'd expect to see in a hot production of "Anything Goes" or "42nd Street." Not your typical Synetic fare, but they nail it. And to make no mistake it's them, the company drops some of their own high flying acrobatic moves into this treat of an upbeat curtain call.
DC Center to host estate planning seminar series
Three sessions presented by Murray Scheel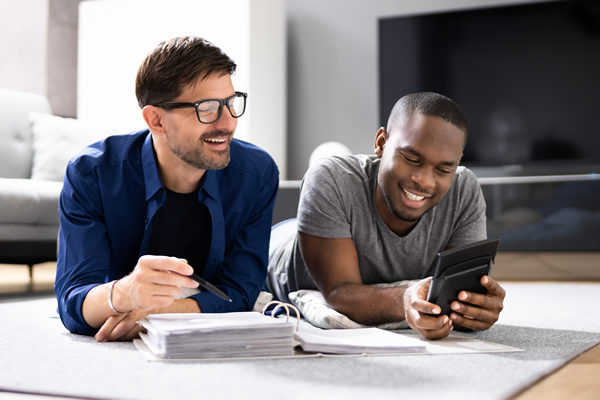 The DC Center for the LGBT Community and the DC Department on Aging and Community Living will host "Estate Planning Tools with Murray Scheel" via Zoom. 
Scheel will walk guests through the process of taking care of the end-of-life planning business that needs to be addressed during the golden years. Scheel is Senior Staff Attorney at Whitman-Walker Health's Legal Services.
This event series will consist of three 1.5-hour sessions:
Jan. 19, 3 p.m. – "Tools for while you're living" (overview, general power of attorney, healthcare power of attorney, disposition of remains, etc.)
Jan. 26, 3 p.m. – "Tools for after you're gone" (living wills, last wills, assets, etc.)
Feb. 2, 3 p.m. – "Healthcare insurance & long term care" (Medicare, Medicaid, correcting misinformation, skilled nursing, hospice care, etc.)
To register for this event, visit the DC Center website.
DC Center to host legal seminar for trans people
Attorney Richard Tappan and paralegal Miranda Shipman to give legal advice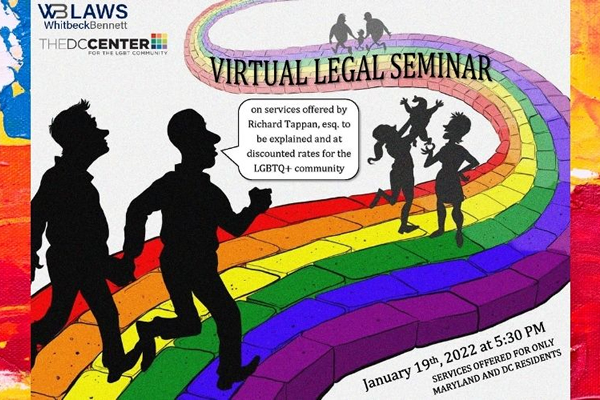 The DC Center for the LGBT Community will host a "Gender and Name Change Legal Seminar" on Wednesday, Jan. 19 at 5:30 p.m. online.
Attorney Richard Tappan and paralegal Miranda Shipman will give legal advice and speak on the importance of the legal community within the LGBTQ community, the difficulties of the LGBTQ community in the legal field and name and gender changes.
Guests can find the link at the DC Center website.
Seeking love and community in Nicaragua
'High-Risk Homosexual' explores author's youth, coming out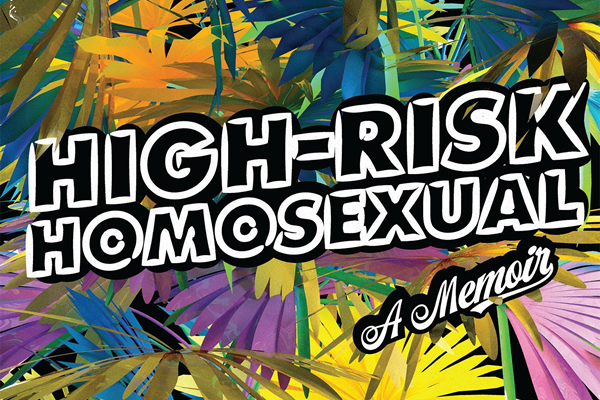 'High-Risk Homosexual: A Memoir'
By Edgar Gomez
c.2022, Soft Skull Press
$16.95/304 pages
Here. Try this.
It fits you, but the color isn't flattering. It's too long, too short, too tight, too loose. That's not your style, so try something else until you find the thing that looks like you. The perfect thing is out there. As in the new book "High-Risk Homosexual" by Edgar Gomez, when something's right, it's right.
He was 13 when he figured out that he was a problem to be solved.
Edgar Gomez' mother had left him in her native Nicaragua with his tíos, just for a while because she had to return to Florida to work. He wasn't there without her for long, but it took years for him to understand that his time with his uncles was meant to make him more masculine.
In retrospect, he says, nobody wanted him to be a man more than he did. He wanted to be liked by other kids and so he told lies in school to make himself stand out. He wanted his mother to see his love of pretty things and say that it was OK. He wanted his brother to acknowledge that Gomez was gay, and to tell him that he loved him.
Instead, after his brother left for college, Gomez got his first boyfriend, a boy he came out to but who couldn't come out to himself. He was called names in school. He came out to his mother, who freaked out about it. He befriended a drag queen, but "Princess" used him.
Things he wanted: a real boyfriend. Love. A ban on the stereotype of a macho Latinx man.
Things he still had, while in college: his mother and older brother. A tormentor-turned-mentor. A part-time job. His weirdness. His virginity.
Things he wanted to lose, while in college: his room at his mother's house. His virginity, but that wouldn't happen until later, during a painful one-afternoon-stand with a hot man who said he had a girlfriend. That hurt, both physically and emotionally but like so many things at so many times, Gomez tried not to think about it.
If he never considered what he didn't have, he says, "I wouldn't miss it."
In a way, you could say that "High-Risk Homosexual" is a book in search of a point. It's really quite random and told (mostly) linearly, but not quite. It has its peaks, but also low valleys. And you won't care about any of this, because you'll be enjoying every bit of it.
Yeah, this memoir is good: author Edgar Gomez's literary wandering makes it feel much like an honest conversation with readers. There are wince-worthy moments that allow empathy here, and experiences that are unique but oddly ubiquitous, that leave space for a sense of sympatico. There are passages that are so wistfully uncomfortable that you might squirm, or start "snort-laughing," or want to stop a moment and just think.
And there's room for that, too, so take your time. "High-Risk Homosexual" is an affable book with just enough seriousness to make it worth a try.