'Twelfth' goes '20s
New Synetic adaptation takes the Bard to the flapper era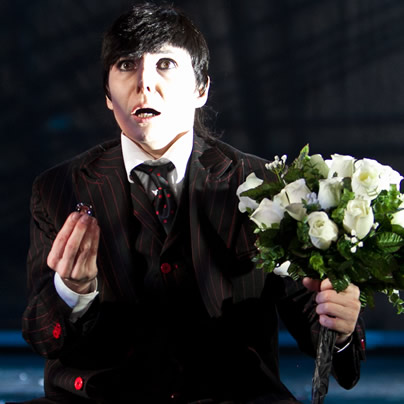 'Twelfth Night'

Through Feb. 16

Synetic Theater

1800 South Bell Street, Crystal City, VA

$35 and up (some discounts available)

866-811-4111
Ordinarily when we meet "Twelfth Night's" Viola she's just been washed ashore after a terrible ship wreck. Not in Synetic Theater's roaring '20s take on the Shakespeare comedy.
Here, the yacht is still very much afloat with onboard flappers and their beaus enjoying a wild Gatsby-esque party. Viola (Irina Tsikurishvili) and her twin Sebastian (Alex Mills) are the main attraction, a magnetic sibling dance team not unlike the elegant young Fred and Adele Astaire, only more double-jointed. It's a great party, but everyone ends up under water just the same.
Once on dry land — alone and in a strange place — Viola disguises herself as a man and goes to work for Duke Orsino (Philip Fletcher). As Cesario, Viola's newly assumed name, she carries letters between the duke and the object of his unrequited passion Olivia (Kathy Gordon). But the gender-bending plot thickens when Olivia is instantly smitten with Cesario. Viola, in turn, falls for Orsino. What's more, there are zany subplots involving more unrequited feelings and a devastating prank. Billed as a comedy, "Twelfth Night" boasts many moments of hilarity but there's sadness too (Viola believes her twin has died at sea). Director Paata Tsikurishvili doesn't neglect those darker moments — he gets the balance just right.
Fittingly the movement-based company whose players almost never utter a sound has set the 10th addition to its Silent Shakespeare series on a silent movie stage — the type that would later be converted into "sound stages" with the advent of the "talkies." The action unfolds as a silent comedy directed by Olivia's household fool Feste (Ben Cunis) with the help of his clownish cinematographer sidekick Fabian (Vato Tsikurishvili) who both step in and out of the action, playing their parts in the story when needed. This works wonderfully particularly since Feste is an almost omniscient presence in the original text.
The production draws broadly from the voiceless genre: sepia-toned subtitles on a movie screen, frantically paced comedy, lots of physical comedy and even the old pie-in-the-face bit. But the scenes most reminiscent of the silent cinema era are those with Viola/Cesario. It's Tsikurishvili as the resilient cross-dressing heroine who shines most brightly. With an economy of movement, brilliant attention to detail and expressive face — all reminiscent of Chaplin's iconic bowler-wearing little tramp, she recreates the best of silent film.
An early scene in which Tsikurishvili's Cesario gets acquainted with Orsino (played wonderfully as a schmaltzy lothario by Fletcher ,who is gay) has the feel of a true silent comedy. It's especially well thought out and executed. Her scenes with twin Sebastian (out actor Alex Mills) are also memorable, ranging from high spirited to wistful. The talented cast nicely assays the supporting stock characters including Gordon's vampy Oliva; the lush, Sir Toby Belch (Hector Reynoso); and an over eager college boy, Sir Andrew Aquecheek (Dallas Tolentino). Irakli Kavsadze is perfect as the solemn yet ridiculous butler, Malvolio.
In addition to playing Viola, Tsikurishvili is also the production's choreographer. Like all Synetic productions, movement affects the mood and emotion deeply and often instantly. Here it's during the shipwreck when partiers who seconds ago were dancing the fox trot, Charleston and athletic Lindy Hop (all new to Synetic), are suddenly deep underwater, moving slowly but beautifully in a quest for survival.
Phil Charlwood's set is a functional amalgam of ropes, pulleys, rolling cameras, big lights and a moveable screen. And Kendra Rai's costumes are spot on — white dinner jackets and glittery above the knee dresses. Especially good is Olivia's dramatic mourning weeds — her stylish black dress and long veil bring to mind the many bereft young (and not so young) women who turned up at the funeral for '20s heartthrob Rudolf Valentino.
Synetic's "Twelfth Night" closes by flashing the play's most famous line across the screen: "If music be the food of love, play on …" And with that the cast — led by Tsikurishvili — erupts into a big, exuberant dance number inspired by the infectious beats of jazz great Gene Krupa's "Swing Swing Swing." It's the kind of big number you'd expect to see in a hot production of "Anything Goes" or "42nd Street." Not your typical Synetic fare, but they nail it. And to make no mistake it's them, the company drops some of their own high flying acrobatic moves into this treat of an upbeat curtain call.
Mayor's office to host Pride tie-dye party
Guests to make colorful shirts for 'PEACE. LOVE. REVOLUTION' theme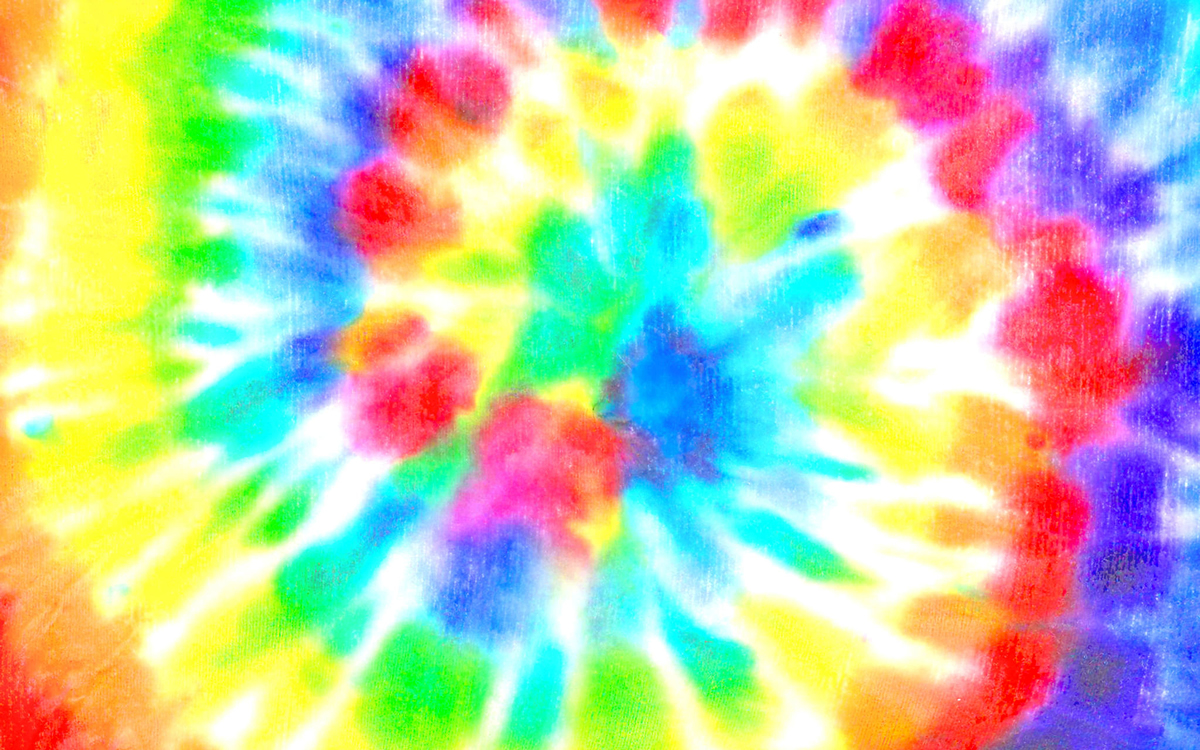 The Mayor's Office for LGBTQ Affairs will host "Love Out Loud: Tie Dye Party for Pride" on Wednesday, June 7 at 5 p.m. at the Frank D. Reeves Center of Municipal Affairs.
The event, hosted along with the DC Center for the LGBT Community and Capital Pride Alliance, will be an afternoon for community and artistry. Guests are encouraged to bring their creativity to make some colorful tie-dye shirts in line with this year's Pride theme, "PEACE. LOVE. REVOLUTION."
This event is free to attend and more details are available on Eventbrite. 
D.C. to celebrate LGBTQ poetry
Pride Poem-a-Day presents second installation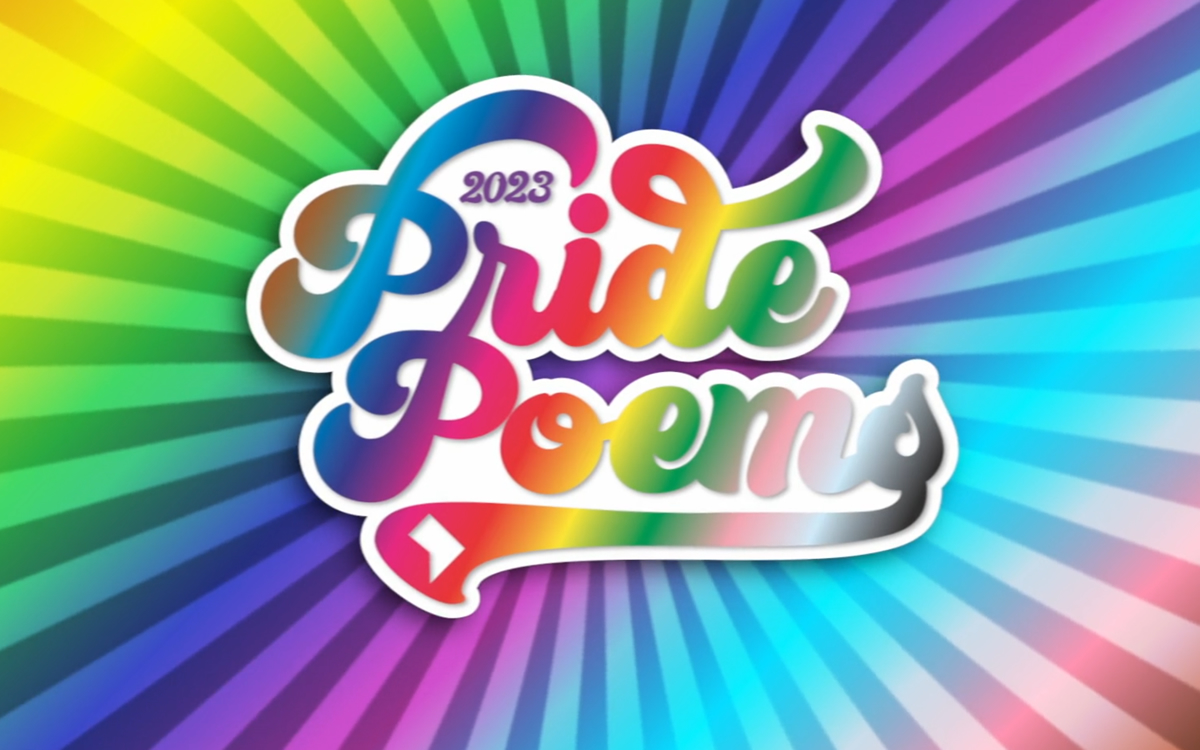 DC Pride Poem-a-Day will present its second installation of short videos featuring LGBTQ poetry from the Washington, D.C. area to celebrate Pride month.
A new video will be released each day in June and will feature different poets reading an original poem on the theme of "heritage."
The videos highlight LGBTQ poets from a variety of backgrounds, ethnicities, races, and countries of origin, and also poets from minority religions, multi-lingual, and disabled. 
To access the poetry, visit DC Pride Poems' website.
Calendar: June 2-8
LGBTQ events in the days to come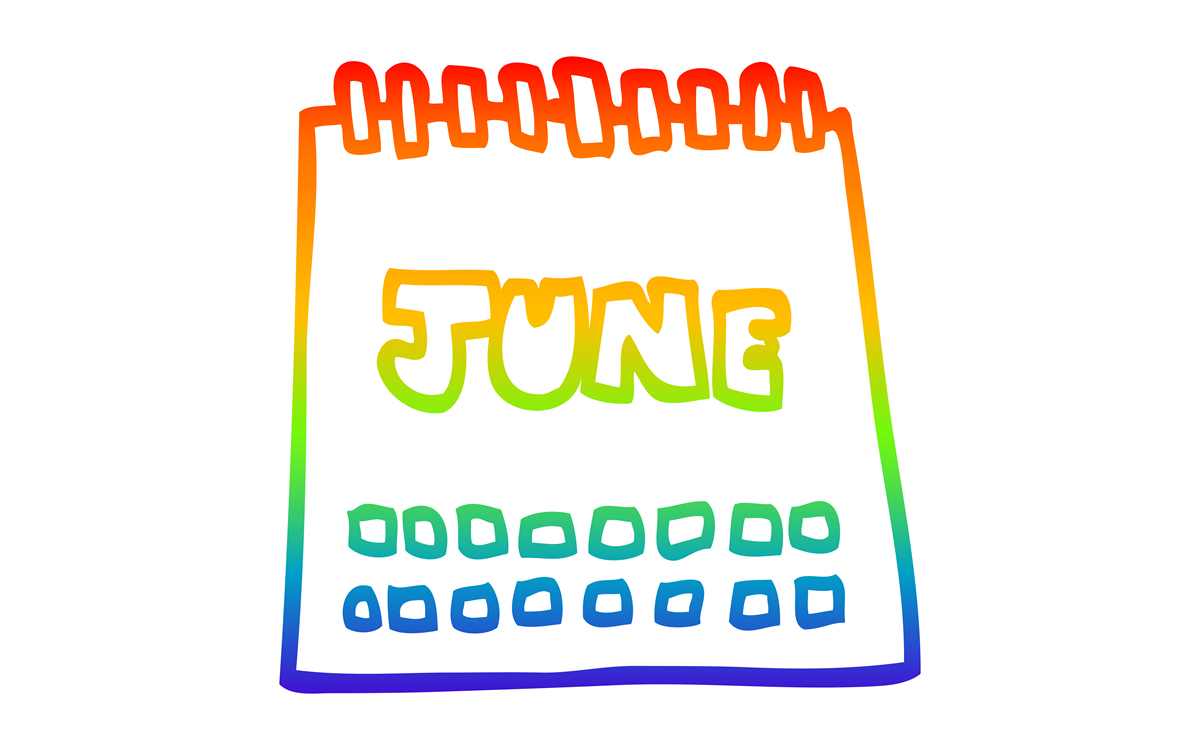 Friday, June 2
Center Aging: Friday Tea Time will be at 2 p.m. on Zoom. This event is a social hour for older LGBTQ+ adults. Guests can bring a beverage of choice. For more information, contact [email protected].
Go Gay DC will host "LGBTQ+ Pride Kickoff Social" at 7 p.m. at The Commentary. This event is ideal to make new friends in the LGBTQ community and enjoy the bottomless happy hour specials at Puro Gusto. Admission is free and more details are available on Eventbrite.
Saturday, June 3
Virtual Yoga Class with Jesse Z. will be at 12 p.m. online. This is a weekly class focusing on yoga, breath work, and meditation. Guests are encouraged to RSVP on the DC Center's website, providing your name, email address, and zip code, along with any questions you may have. A link to the event will be sent at 6 pm the day before.
LGBTQ People of Color Support Group will be at 1 p.m. on Zoom. LGBTQ People of Color can come together and talk about anything affecting them in a space that strives to be safe and judgment free. There are all sorts of activities like watching movies, poetry events, storytelling, and just hanging out with others. For more details, visit thedccenter.org/poc or facebook.com/centerpoc.
Project DC Events will host "DC Pride Crawl" at 2 p.m. at Dupont Circle's best bars. Guests are encouraged to put on their brightest and most colorful outfit, grab friends, and enjoy a day of drinks and celebration. Tickets start at $20 and can be purchased on Eventbrite. 
Sunday, June 4
AfroCode DC will be at 4 p.m. at Decades DC. This event will be an experience of non-stop music, dancing, and good vibes and a crossover of genres and a fusion of cultures. Tickets cost $40 and can be purchased on Eventbrite.
"Largest LGBTQIA+ Singles Flamingle" will be at 7 p.m. at THRoW Social DC. Guests can enjoy signature cocktail and wine specials, food, games, and live music while mingling with single people in the local LGBTQ community. This event is free and more details are available on Eventbrite.
Monday, June 5
Center Aging Monday Coffee and Conversation will be at 10 a.m. on Zoom. LGBT Older Adults — and friends — are invited to enjoy friendly conversations and to discuss any issues you might be dealing with. For more information, visit the Center Aging's Facebook or Twitter.
Capital Pride Interfaith Service Planning Meeting will be at 6 p.m. on Zoom. The Capital Pride Interfaith Service is an "integrated service" respectfully demonstrating the breadth, depth, and sincerity of our faith, exposing the lie that anti-gay fundamentalists have a monopoly on faith and religion. For more details, [email protected]. 
Tuesday, June 6
Go Gay DC will host "LGBTQ+ Pride Reception" at 5 p.m. at Turkish Coffee Lady. This event is to foster cross-cultural connectedness and make friends in the LGBTQ+ and allied community. Attendance is free and more details are available on Eventbrite.
Pride on the Patio Events will host "LGBTQ+ Social Mixer" at 5:30 p.m. at Showroom. Dress is casual, fancy, or comfortable and guests are encouraged to bring the most authentic you to chat, laugh, and get a little crazy. This event is free and more details are available on Eventbrite. 
Wednesday, June 7
Job Club will be at 6 p.m. on Zoom. This is a weekly job support program to help job entrants and seekers, including the long-term unemployed, improve self-confidence, motivation, resilience and productivity for effective job searches and networking — allowing participants to move away from being merely "applicants" toward being "candidates." For more information, email [email protected] or visit thedccenter.org/careers.
Center Aging Women's Social & Discussion Group will be at 6:00p.m. on Zoom. This group is a place where older LGBTQ+ women can meet and socialize with one another. To register, visit the DC Center's website. 
Thursday, June 8
KINETIC Presents will host "KINETIC Pride 2023 DC Weekend Pass" at 10 p.m. at four D.C. venues. This partnership with Capital Pride Alliance will feature a performance by global pop star Betty Who at Echostage, stunning visuals, and top talent. Tickets start at $149 and can be purchased on Eventbrite.