This little piggy went to Hollywood
Gay performer writes of limelight's draw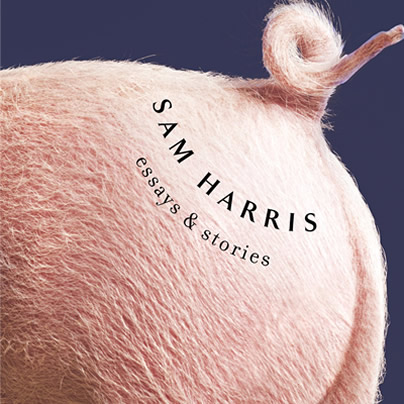 'Ham: Slices of a Life'

By Sam Harris

Gallery Books

$26

304 pages
OK, pay attention.
Sometimes, that's all you need: just someone to watch you, to hear what you're saying or understand your feelings. A little attention can be a bad mood squasher, a good mood enhancer or just validation.
Yes, a minute in the spotlight can do wonders. And as you'll see in "Ham: Slices of a Life" by Sam Harris, hogging that spotlight can be even better.
From the time he was 3 years old, growing up in Sand Springs, Okla., Sam Harris, a singer and Broadway and TV actor, embraced the dramatic.
For his third Christmas, he received a special overcoat that made him dance. By 10, he had talked his parents into allowing him to be baptized, the after-applause being more important than receiving the Holy Ghost. He loved putting on shows in his parents' basement, doing local community theater and acting in school performances. He was unabashed about his love of the limelight.
When he was just 15, his father lied about Harris' age so Harris could take a summer stage job in St. Louis. A year later, though he'd known for a long time that he was "different" and though it caused him anguished guilt and family strife, Harris fell in love with a boy on another stage in Nashville.
A short time in college proved to Harris that education wouldn't make his dream come true, so he "hunted out" his stage presence in dark, colorless, largely empty clubs. Agents and producers "occasionally came slumming," but little happened until Harris finally found someone who believed in him: his father hired Jerry Blatt, who was Bette Midler's writer/director, as a gift. Skeptical Harris figured it would be just another disappointment, but Blatt would "become the single most important influence … and the greatest gift my dad, or anyone, ever gave me."
In this memoir, Harris writes about growing up and how his family had the misfortune to experience home fires twice. He writes of falling in love with Mr. Wrong, then meeting his husband, falling in love again, and wanting a child so badly that he couldn't stand seeing other children. He explains his career and his almost-didn't-happen appearance on "Star Search." He dishes stories of famous friends, on-stage nemeses, alcoholism, being "different" and being gay.
I'm normally not a fan of books that scramble their timelines, but in "Ham: Slices of a Life," that bouncing around works well.
Maybe that's because author Sam Harris writes with bouncing-on-your-toes energy, rushing from subject to subject with the occasional lingering moment to ponder things that are important to him. His is an eagerness that's endearing.
Some of the essays in this book are funny. "Liver" will put a new metaphor in your vocabulary. The story of Liza Minelli's wedding is hilarious, and Harris' memories of his friend, Jerry, made me a little teary.
With humor, soul baring, name dropping, and just the right mix of vulnerability and snarkiness, this book is a definite pleasure to read. If you're looking for a memoir you can enjoy, whole-hog, "Ham: Slices of a Life" should get your attention.
10 LGBTQ events this week
'Hocus Pocus 2' and 'Bros' viewings, the B52s come to town among attractions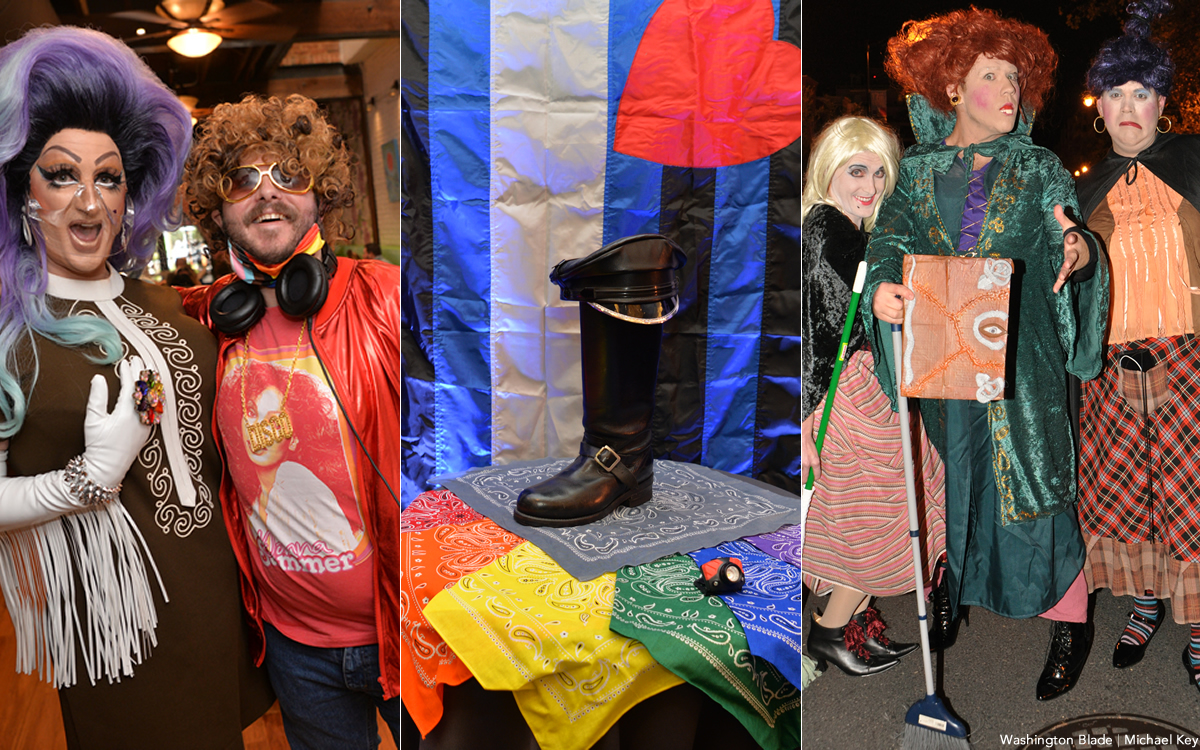 Below are our picks for some of the most fun and creative things to do this week in the DMV that are of special interest to the LGBTQ community.
---
Monday Night Skating: Summer's Song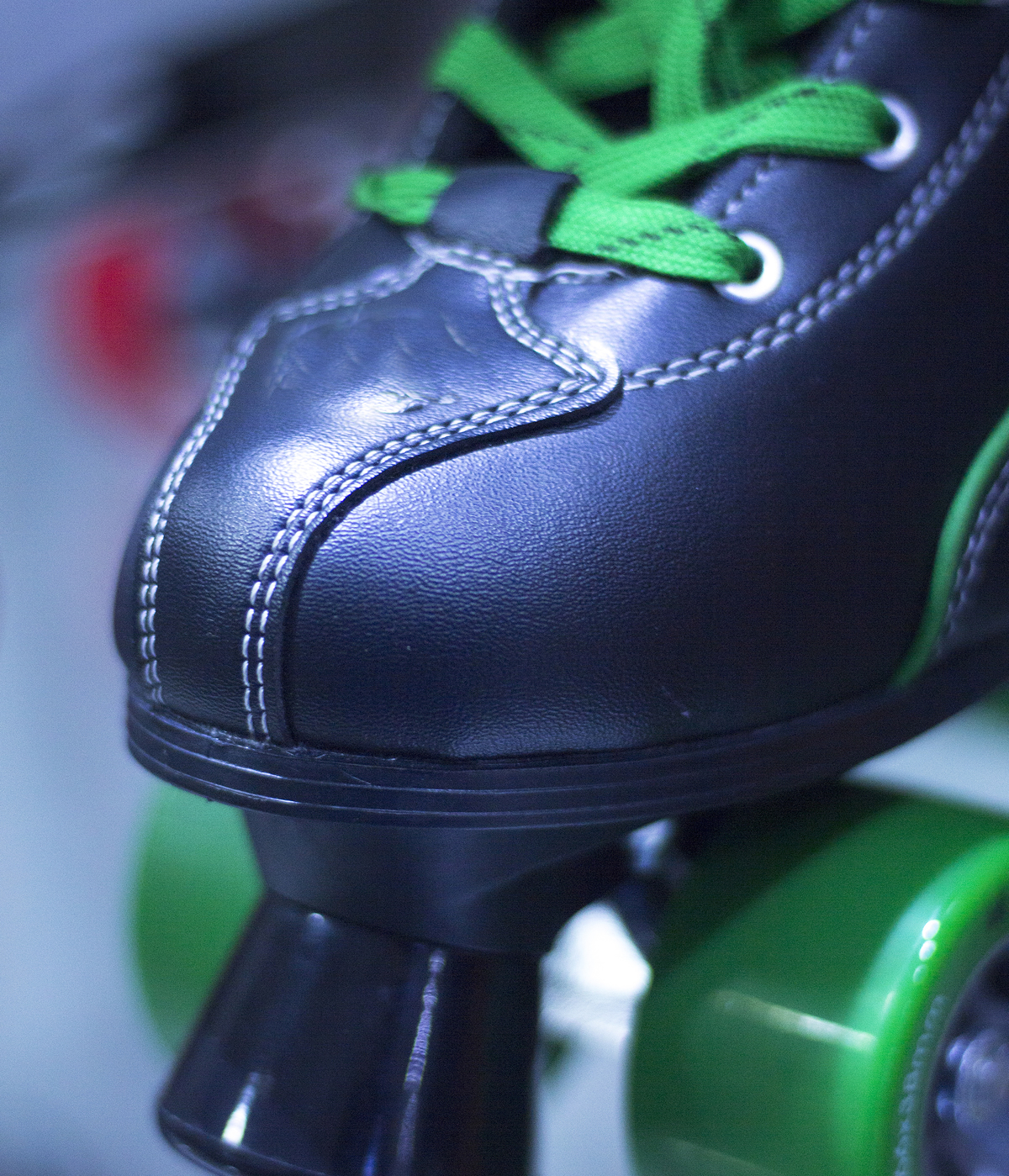 Monday, Sept. 26
7:30-9:30 p.m.
Laurel Skate Center
9890 Brewers Court
Laurel, Md.
Facebook
Monday Night Skating celebrates a fond farewell to summer with beachwear and big hats with "Summer's Song." They encourage you to break out your summer beachwear, big glam shades, flip flops, pool noodles, floaties, and summer attire for a night of skating in Laurel.
---
Reign: Let the Good Times Rule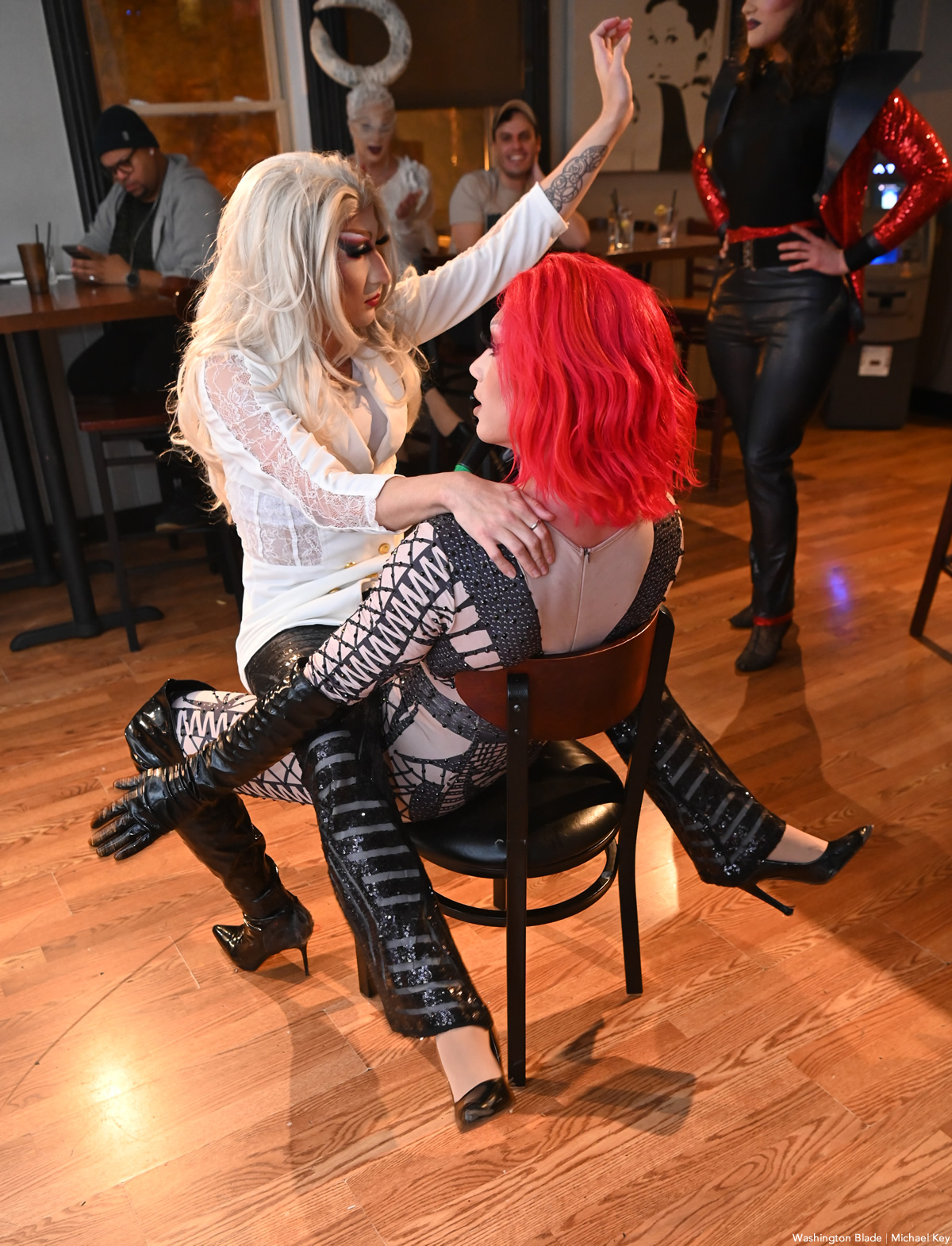 Monday, Sept. 26
8-11 p.m.
DIK Bar
1637 17th Street, N.W. (second floor)
Facebook
Logan Stone, Dabatha Christie and Hennessey host a fun-filled drag show at Dupont Italian Kitchen.
---
UTICA at Pitchers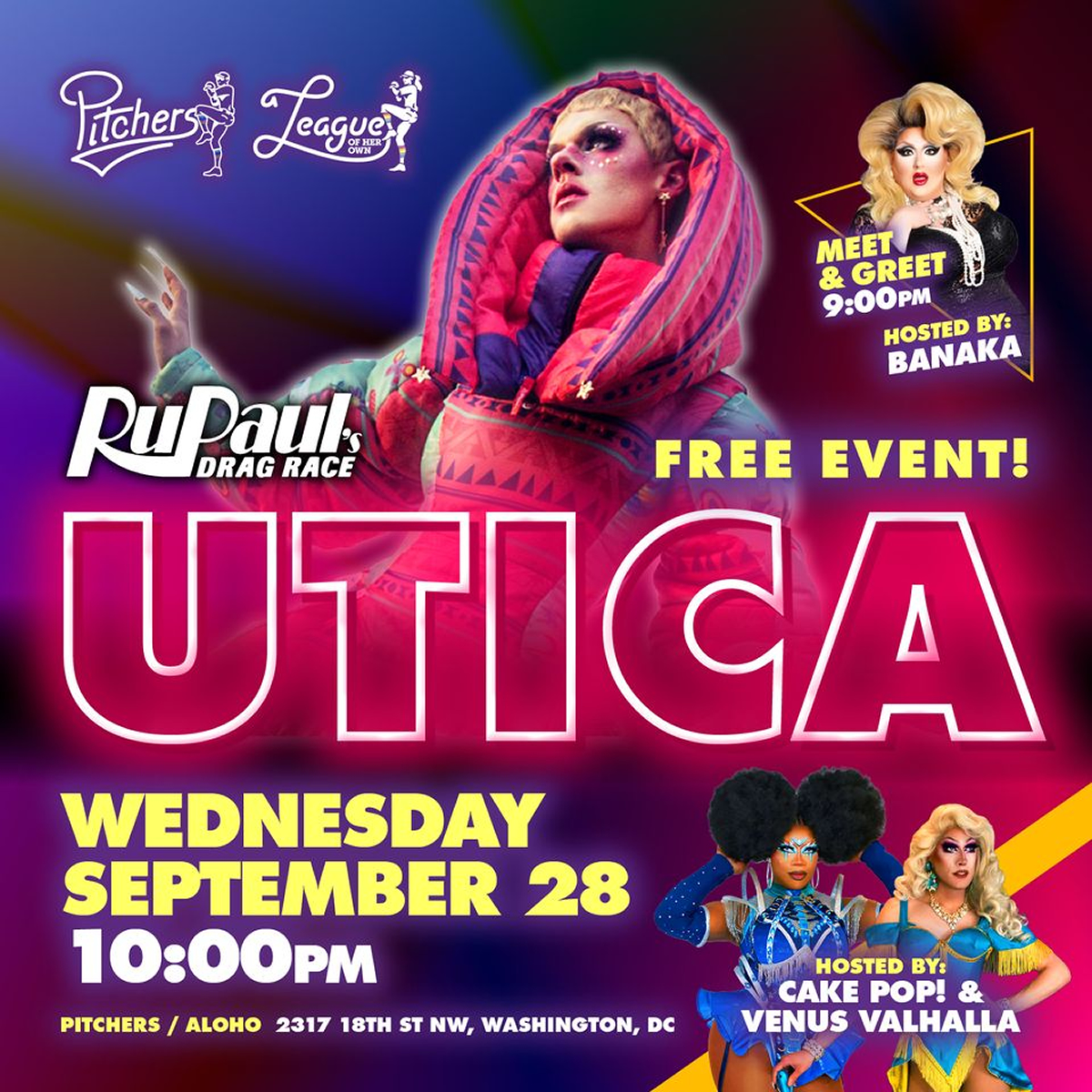 Wednesday, Sept. 28
8 p.m.
Pitchers DC
2317 18th Street, N.W.
Facebook
Utica of RuPaul's Drag Race season 13 will perform at Pitchers on Wednesday in a show hosted by Cake and Venus Valhalla. There will be a meet and greet hosted by Ba'naka starting at 9 p.m. at this free event.
---
Queens of King Street at the Movies: Bros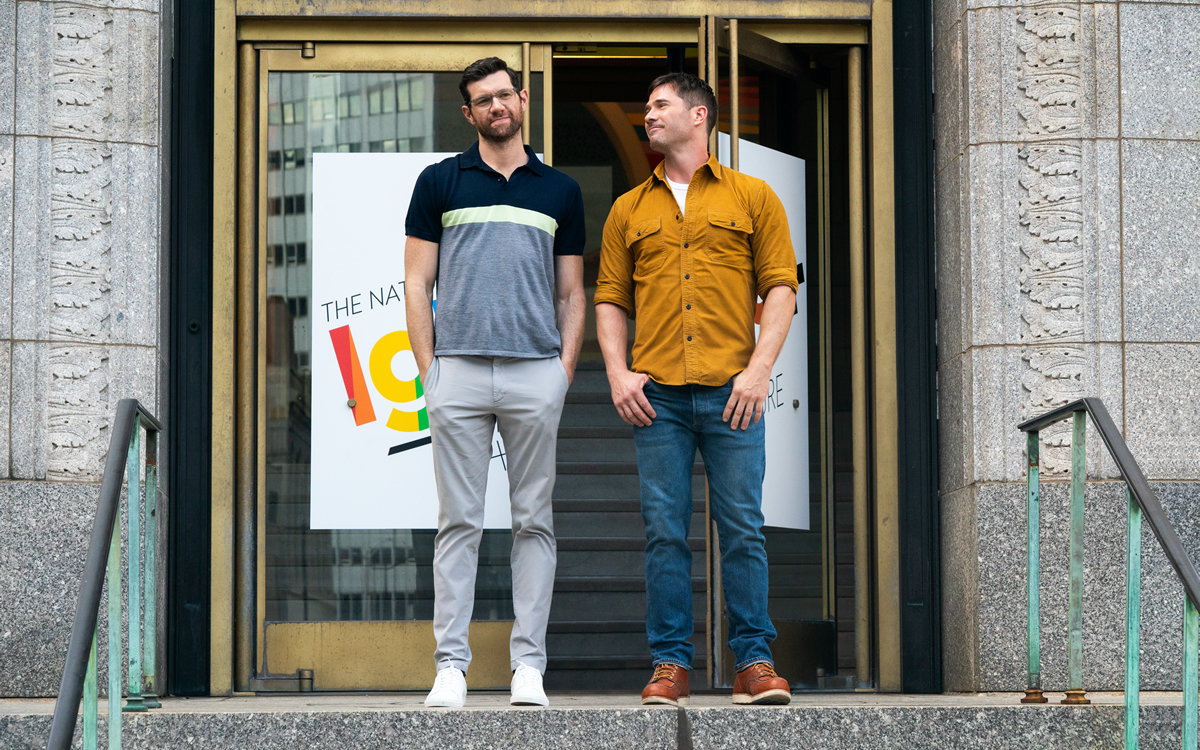 Thursday, Sept. 29
8 p.m.
AMC Hoffman Movie Theater
206 Swamp Fox Road
Alexandria, Va.
Facebook
Catch a movie with the Queens of King Street in Alexandria, Va. on Thursday. On the screen this week: the 8 p.m. showing of "Bros."
---
Hocus Pocus 2 Watch Party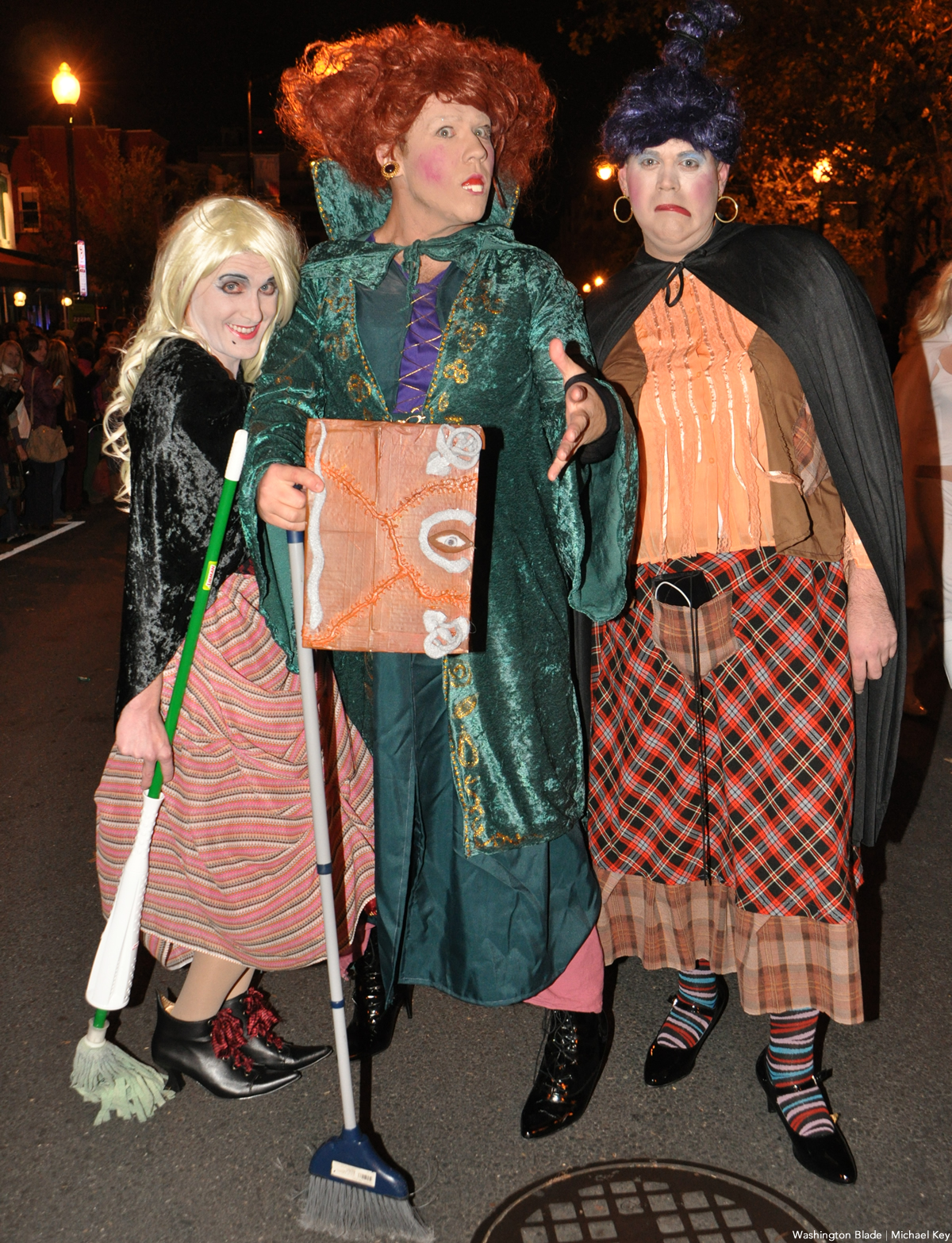 Friday, Sept. 30
9 p.m.
JR.'s Bar
1519 17th Street, N.W.
Facebook
Citrine hosts a watch party for the highly anticipated sequel to Hocus Pocus on Friday.
---
Crab Feast 8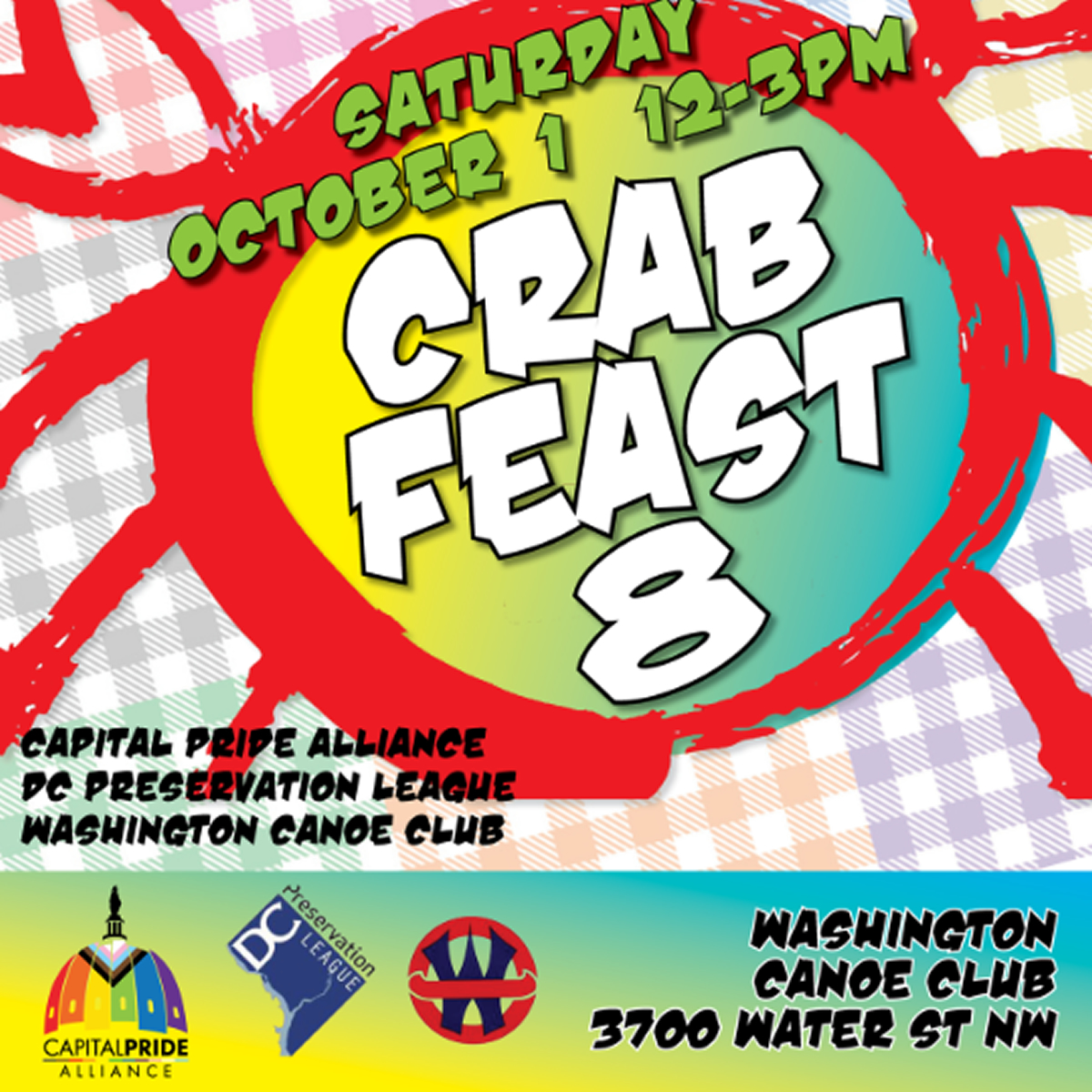 Saturday, Oct. 1
12-3 p.m.
Washington Canoe Club
3700 Water Street, N.W.
$75
Tickets
The Capital Pride Alliance and the DC Preservation League present Crab Feast 8. Tickets include all-you-can-eat crabs, shrimp, corn on the cob, hot dogs and ice cream.
---
Eek! A Leatherman!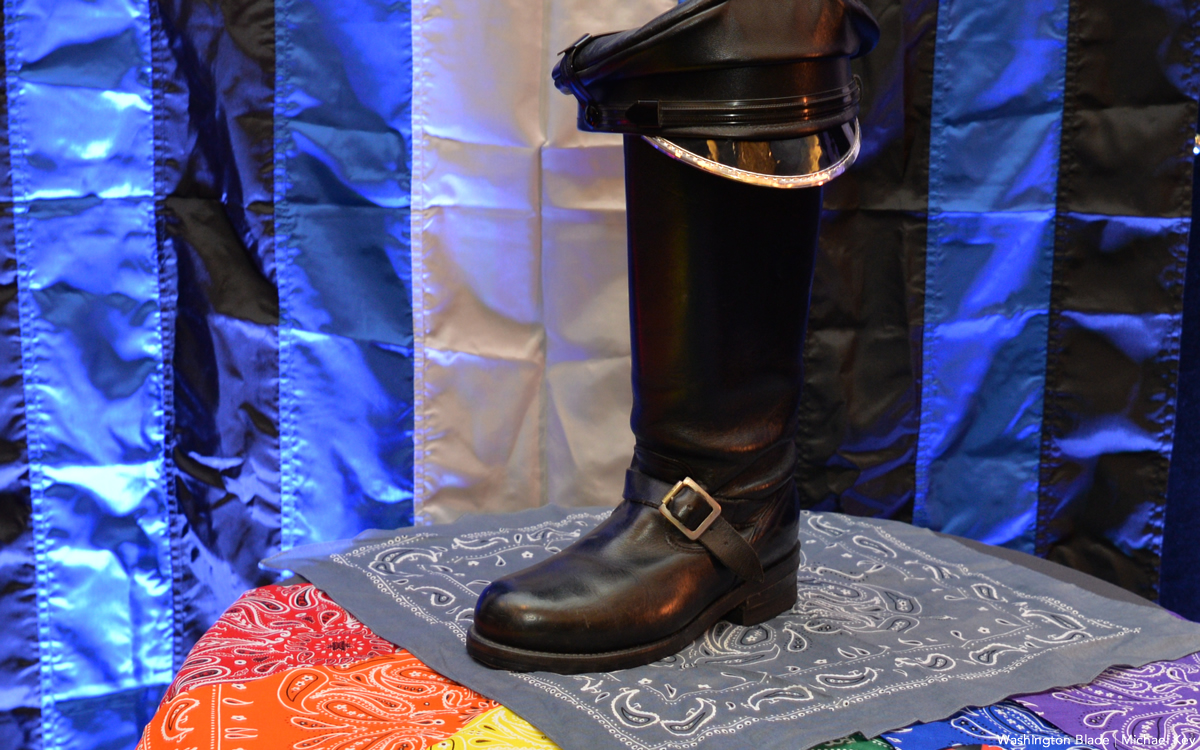 Saturday, Oct. 1
9 p.m.
Uproar Lounge & Restaurant
639 Florida Avenue, N.W.
Facebook
The Highwaymen TNT invite you to a bar night at Uproar with treats and Jello shooters. It is a cash function evening.
---
The B52s at The Anthem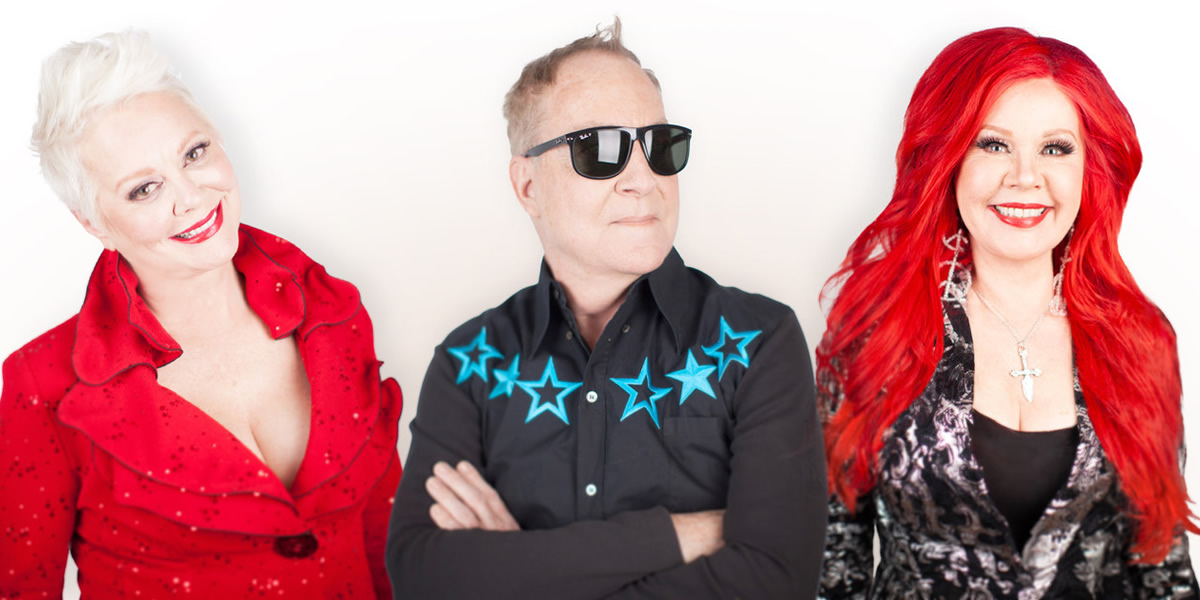 Saturday, Oct. 1
7:30 p.m.
The Anthem
901 Wharf Street, S.W.
$75-$175
Facebook | Tickets
The B52s & KC and the Sunshine Band perform at The Anthem on Saturday. get your tickets while you still can!
---
Domingø's Got Talent Presenta: FABULOSÉ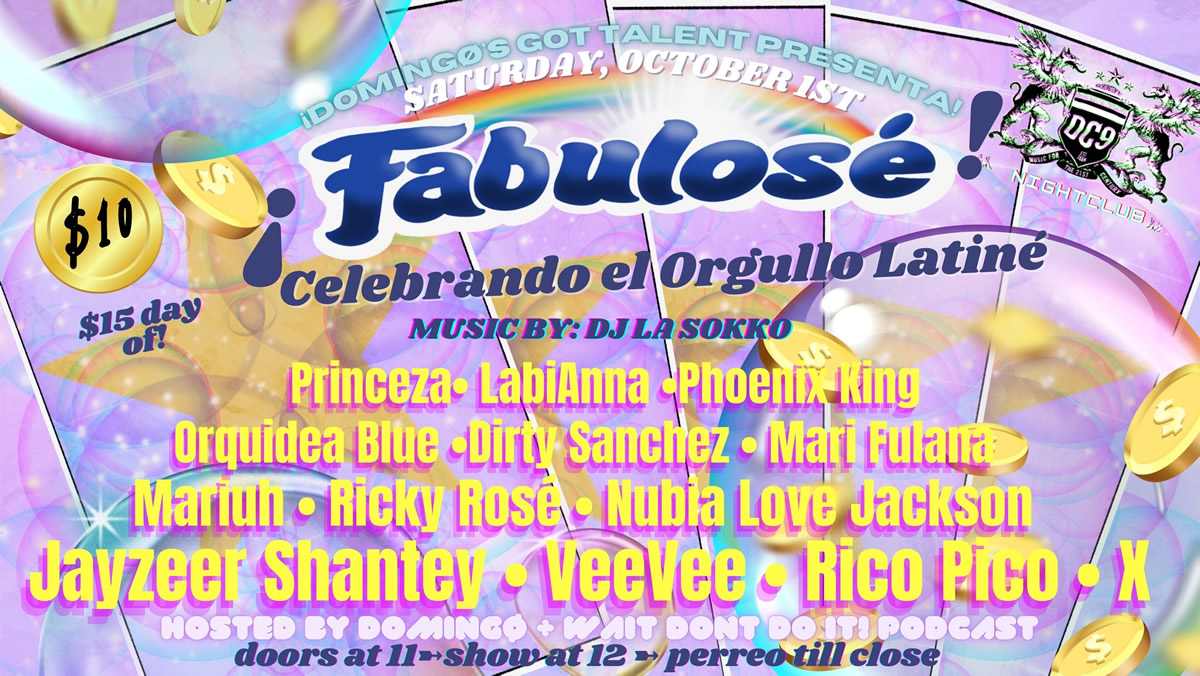 Saturday, Oct. 1
11 p.m.
DC9 Nightclub
1940 9th Street, N.W.
$10 advance / $15 door
Facebook
Domingø hosts a night with music by La Sokko: a "latiné drag show and dance party celebrating the rich and vast diaspora of latinidad."
---
Broadway Brunch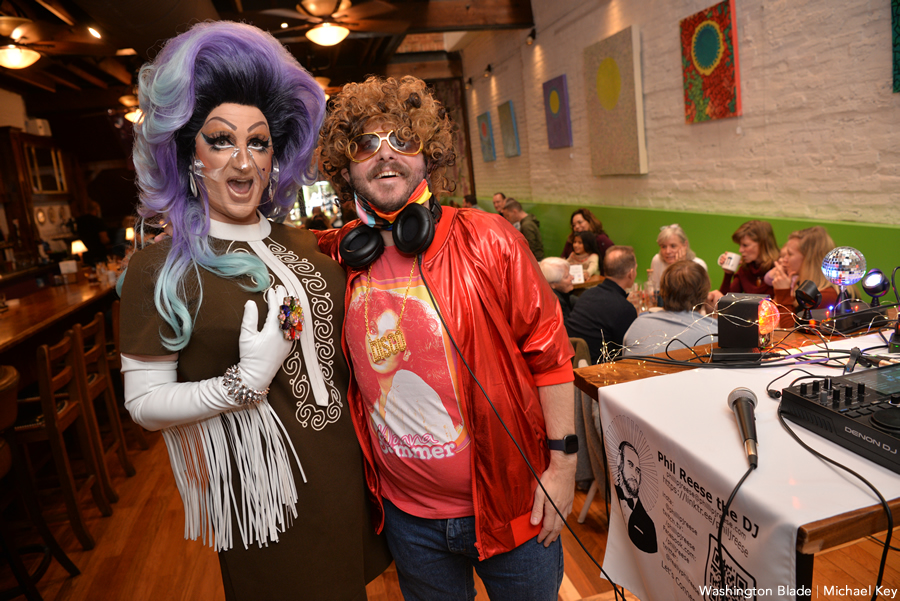 Sunday, Oct. 2
10 a.m. – 3 p.m.
Crazy Aunt Helen's
713 8th Street, S.E.
Website
Join Tara Hoot and DJ Phil Reese for treats, toons and twirls at Crazy Aunt Helen's Broadway Brunch on Sunday.
---
PHOTOS: Virginia Pridefest
Richmond LGBTQ celebration held on Brown's Island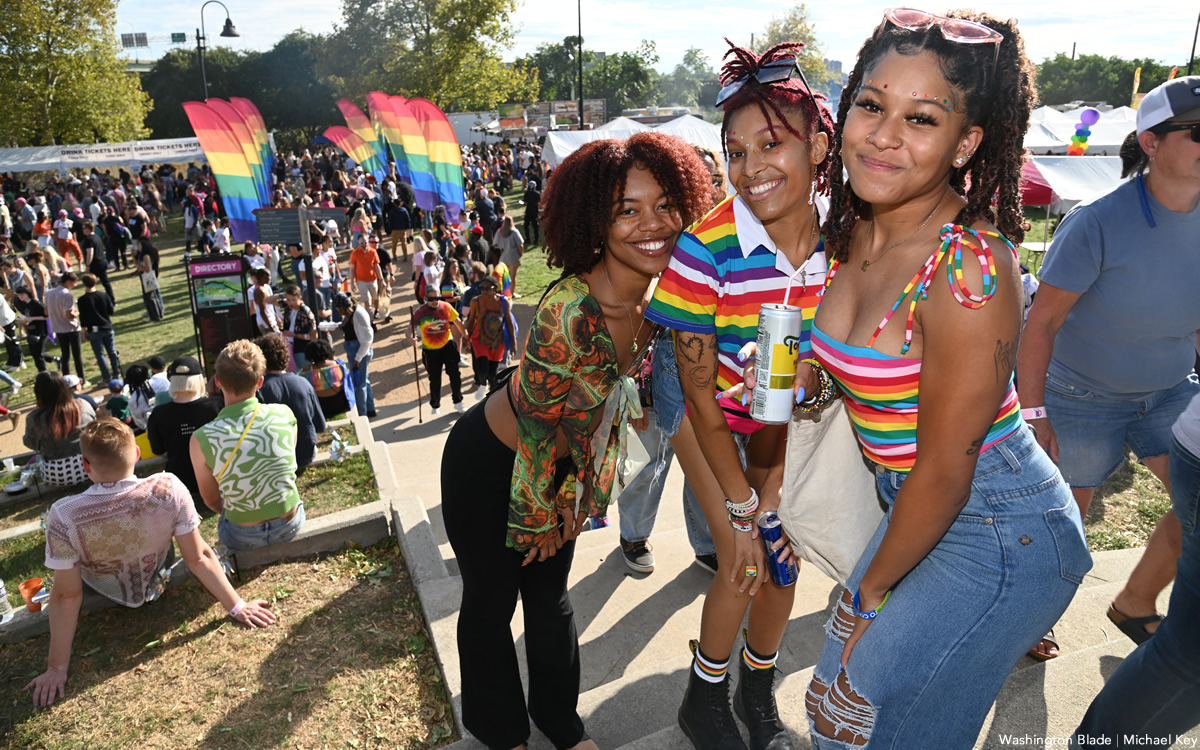 The 2022 Virginia Pridefest was held on Brown's Island in Richmond, Va. on Saturday, Sept. 24.
(Washington Blade photos by Michael Key)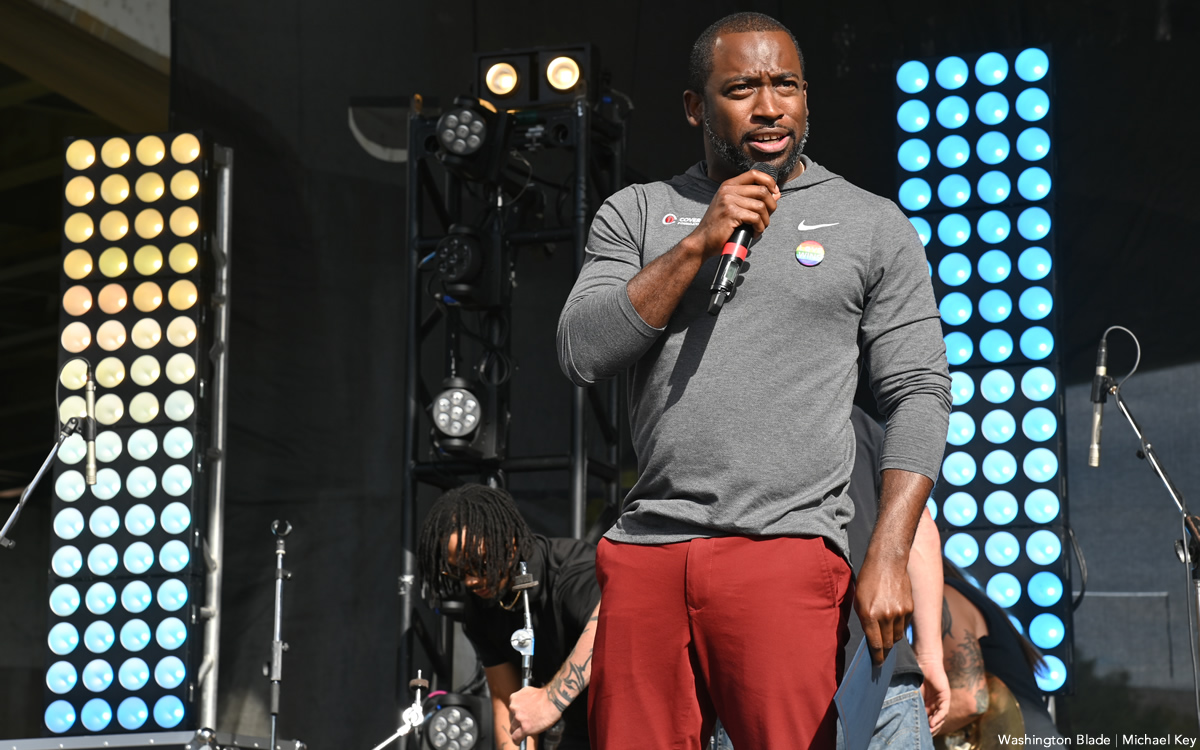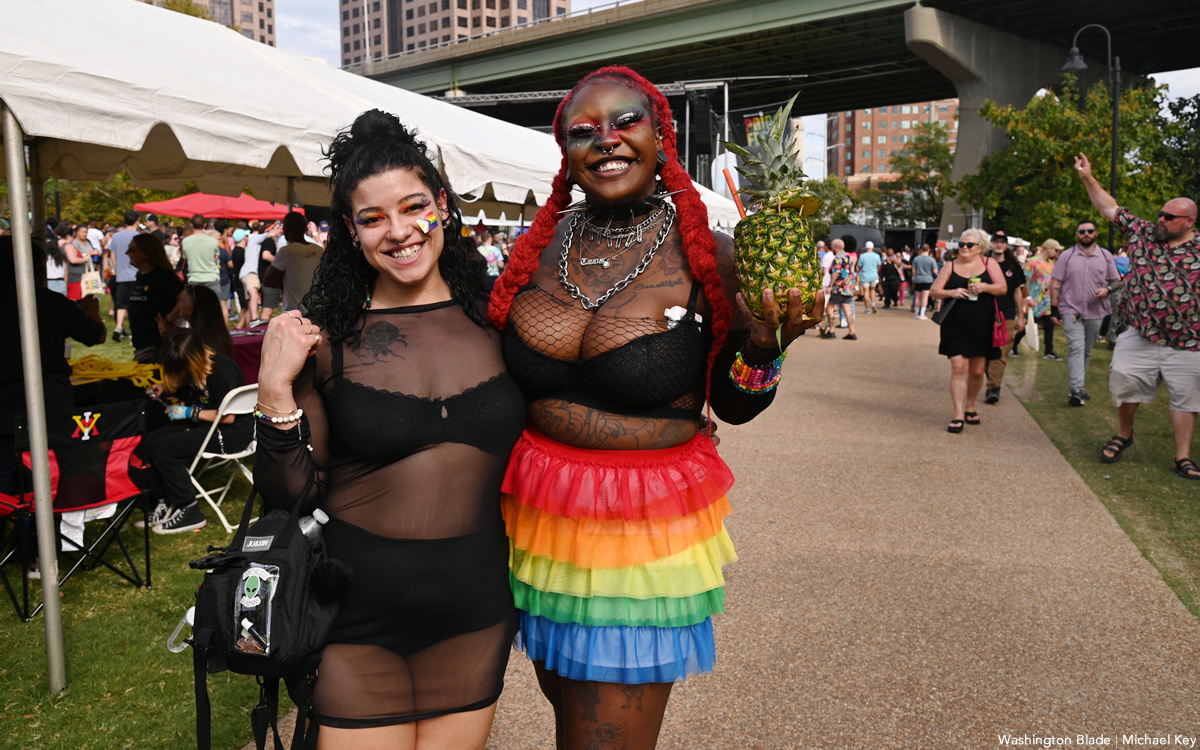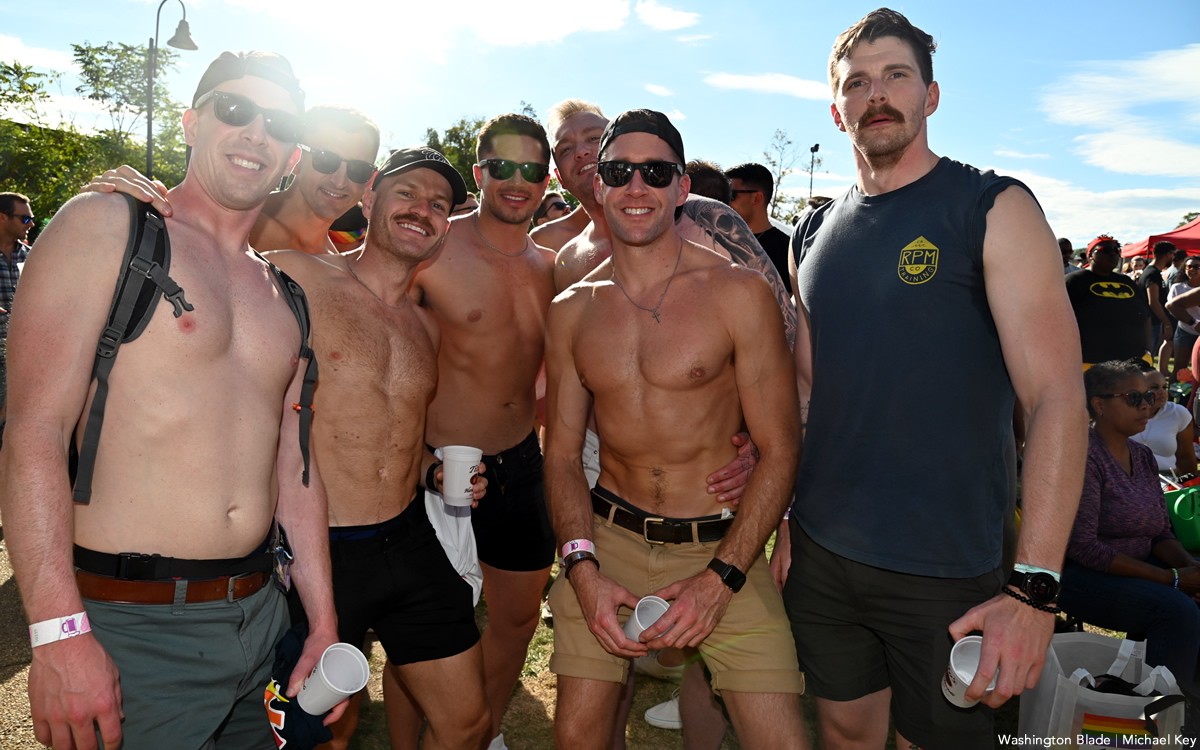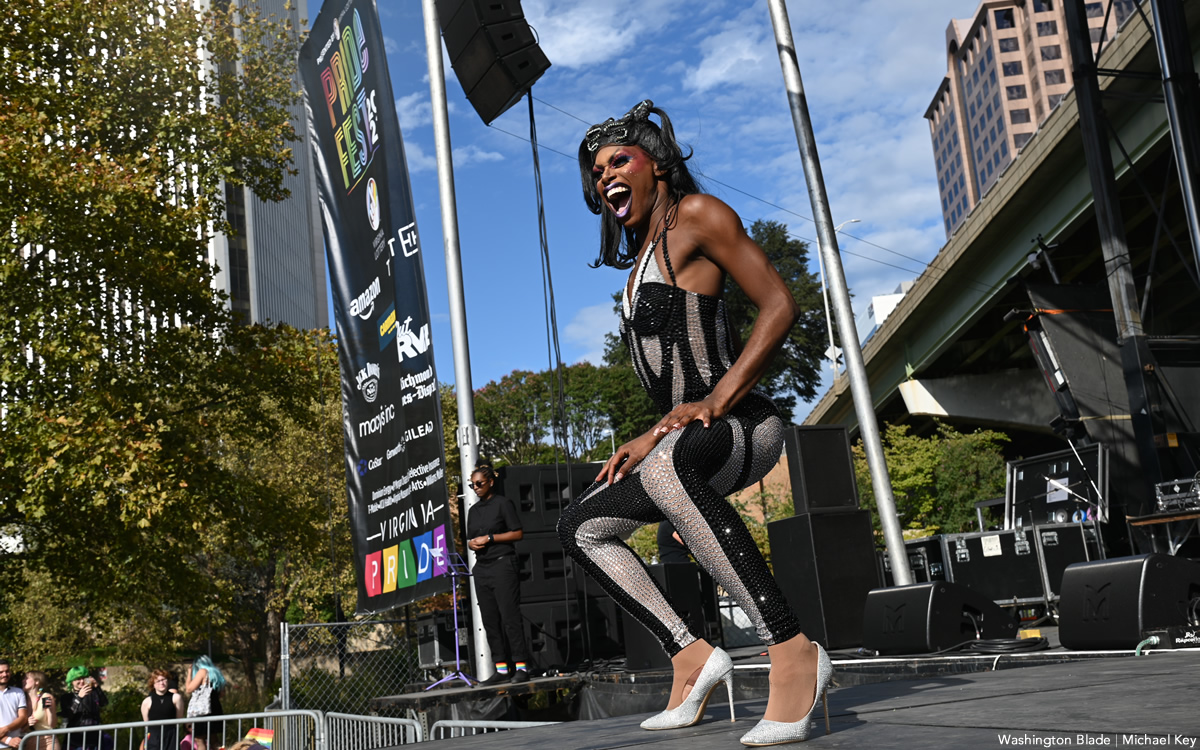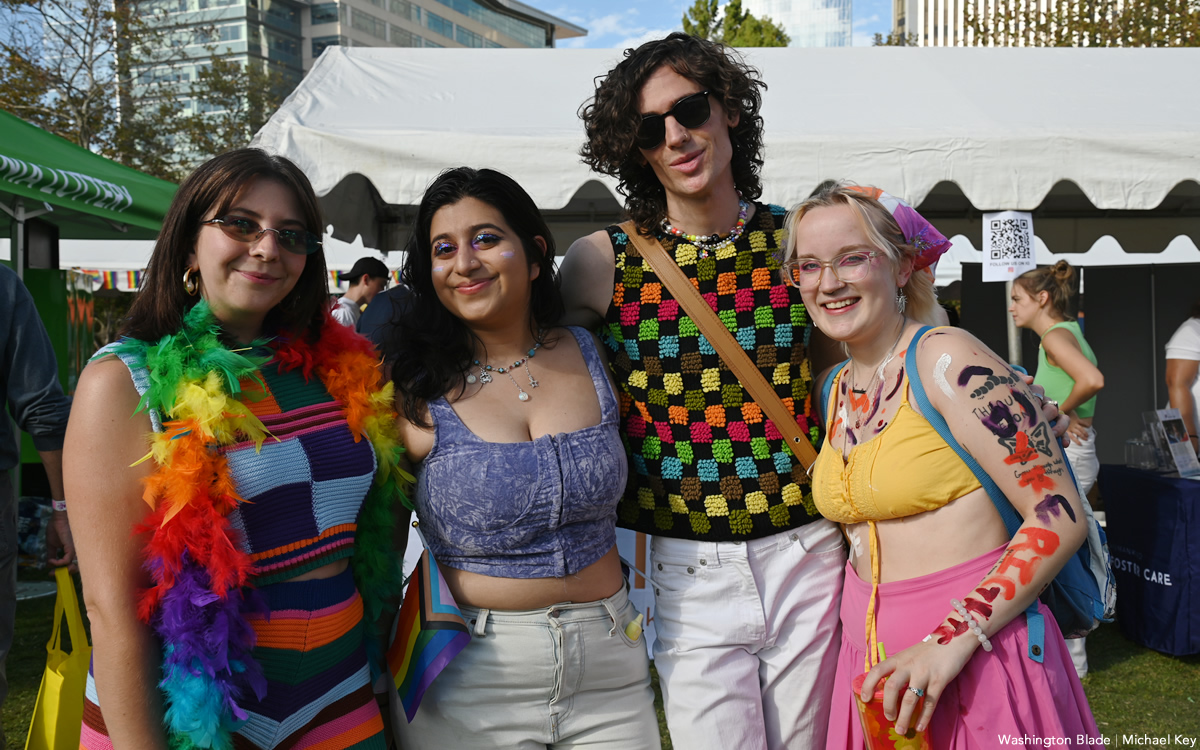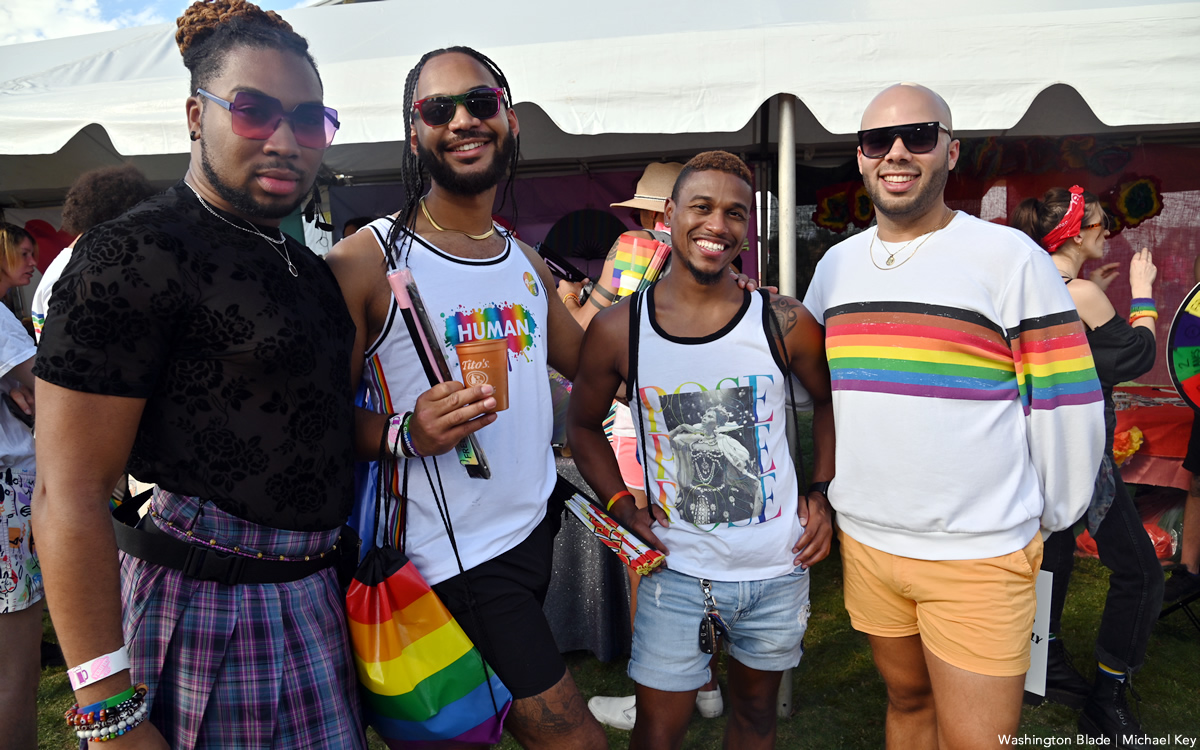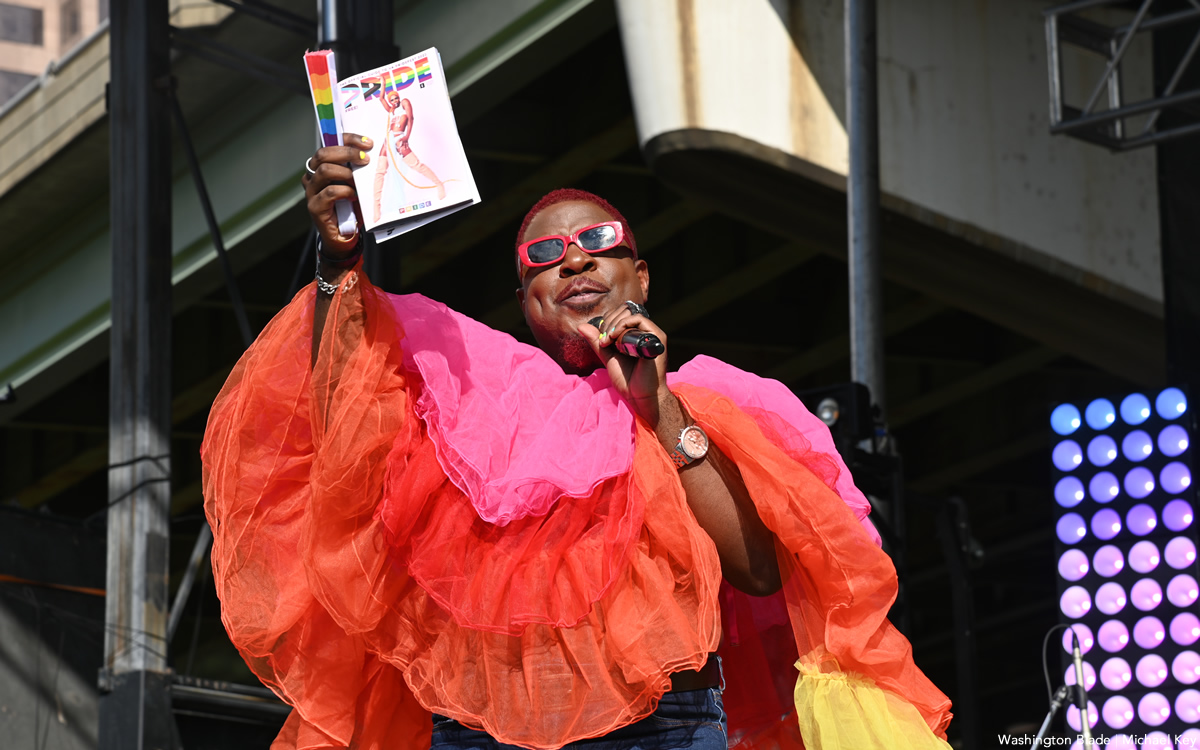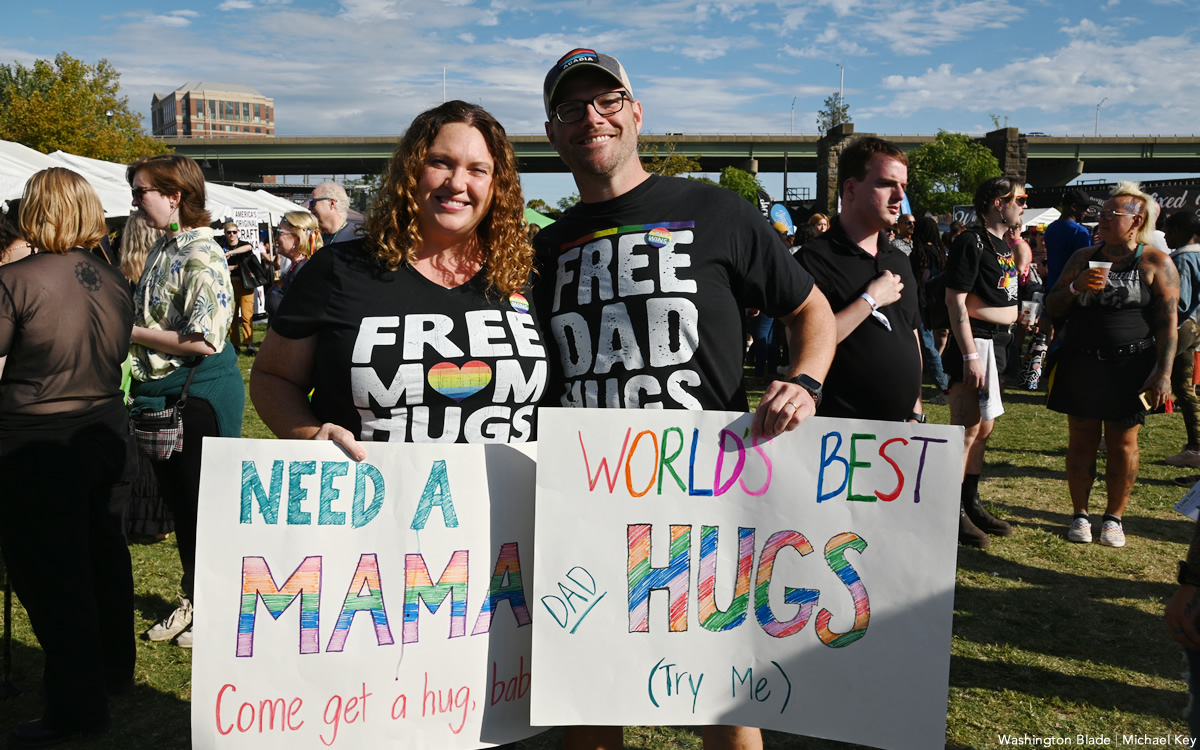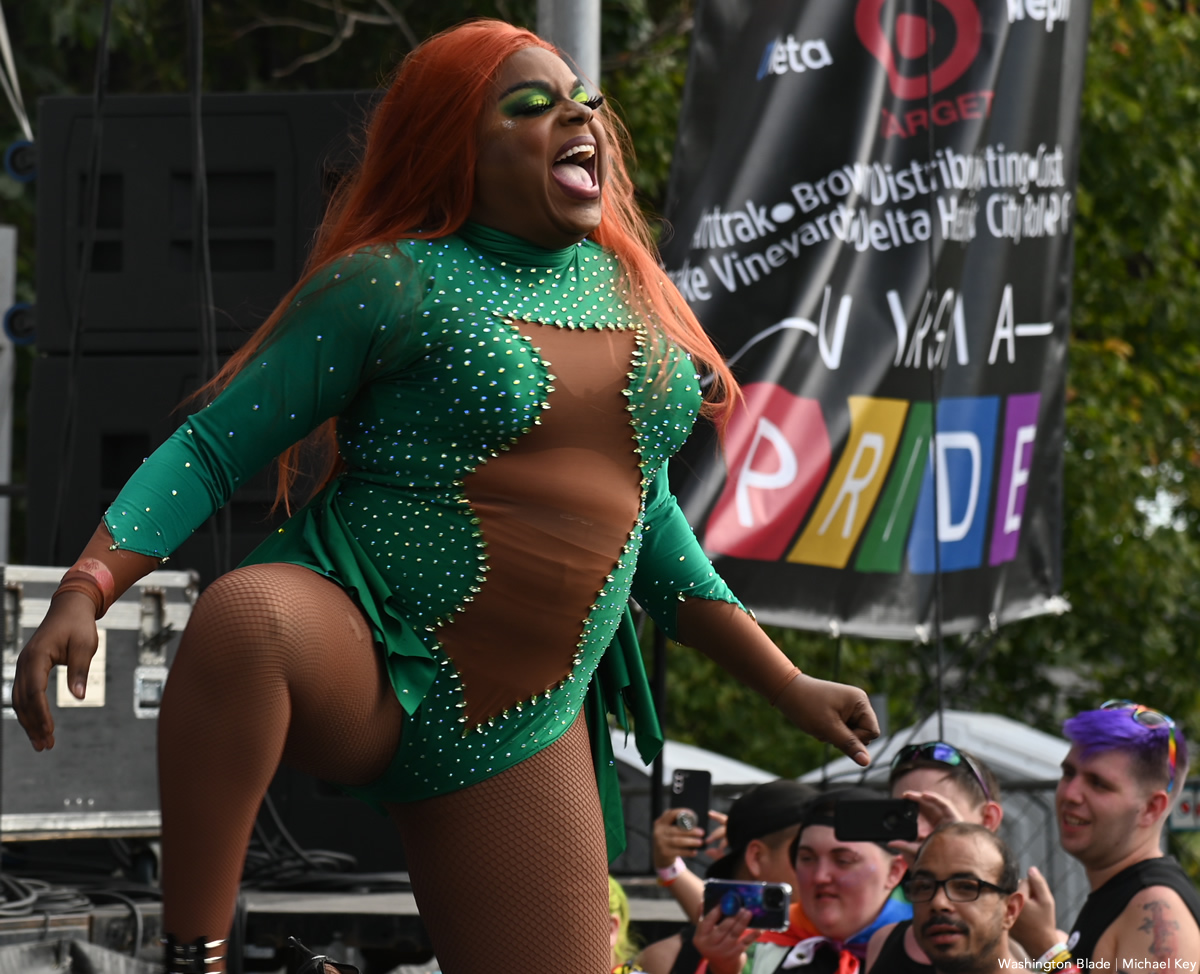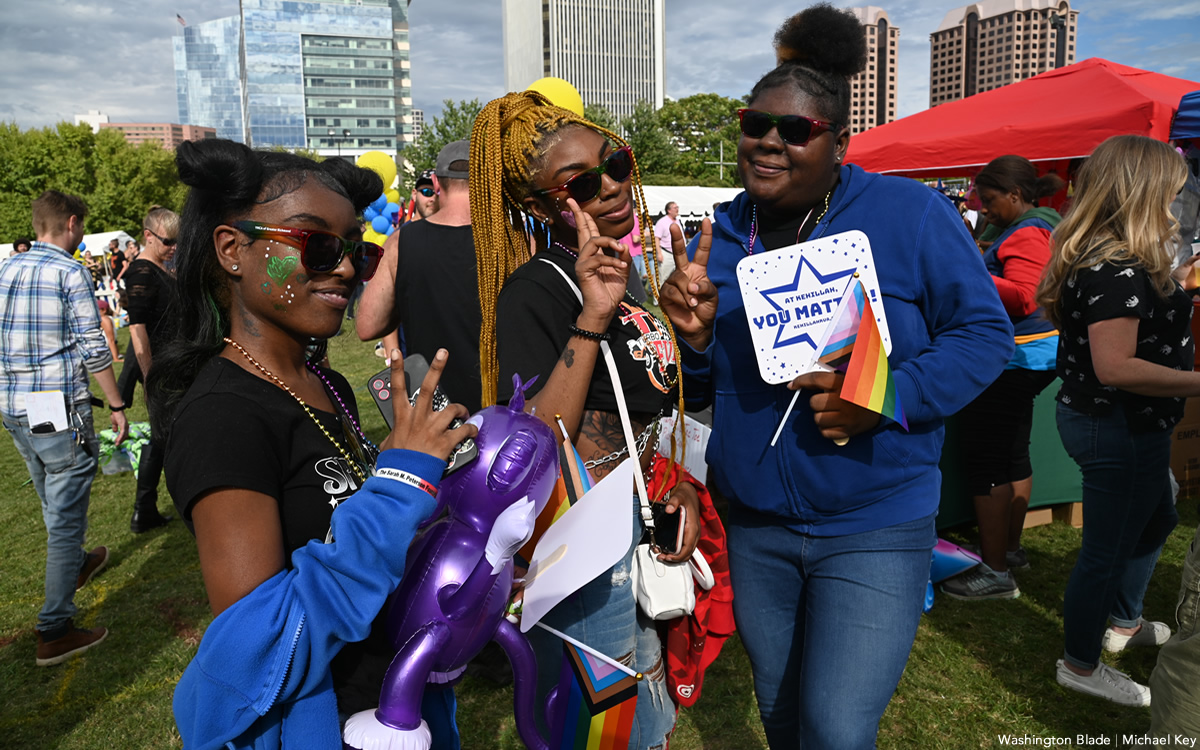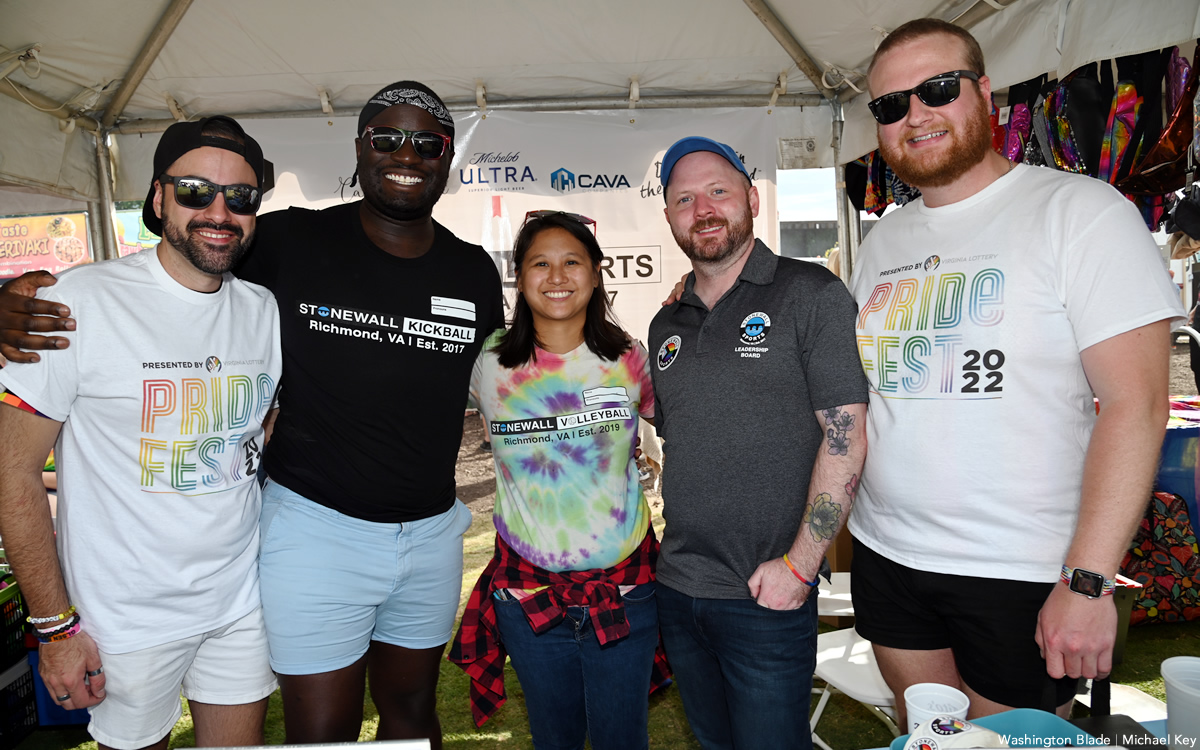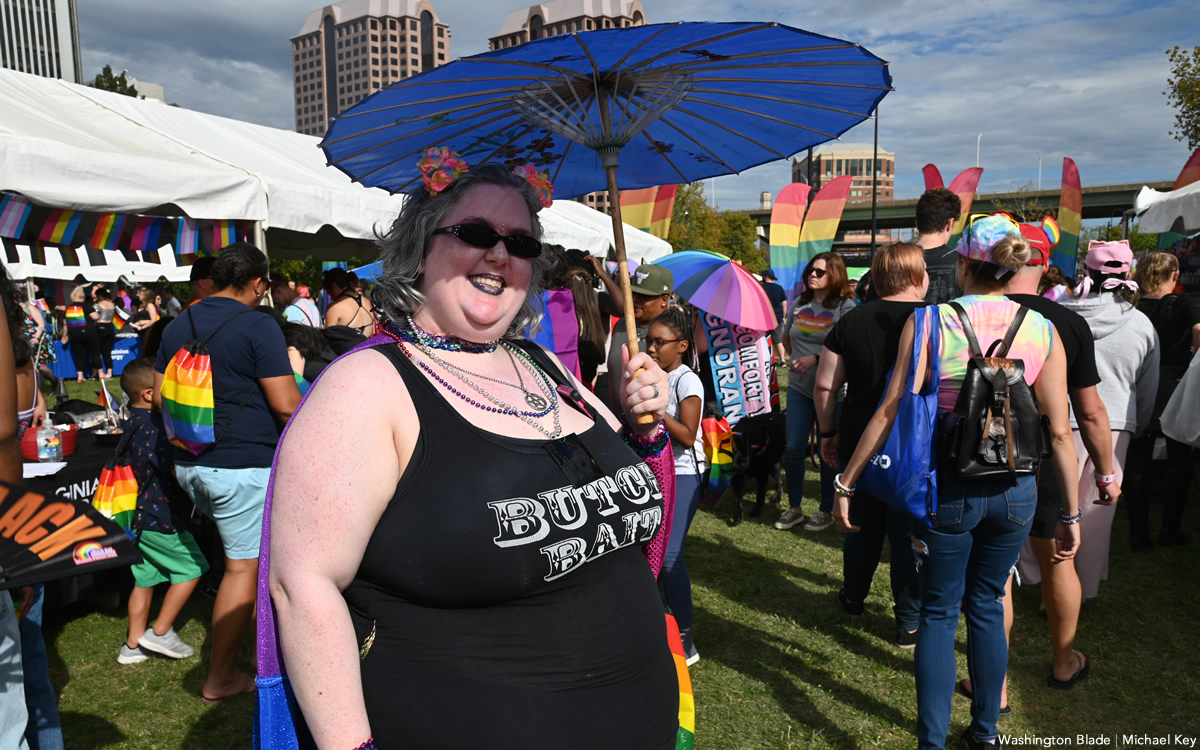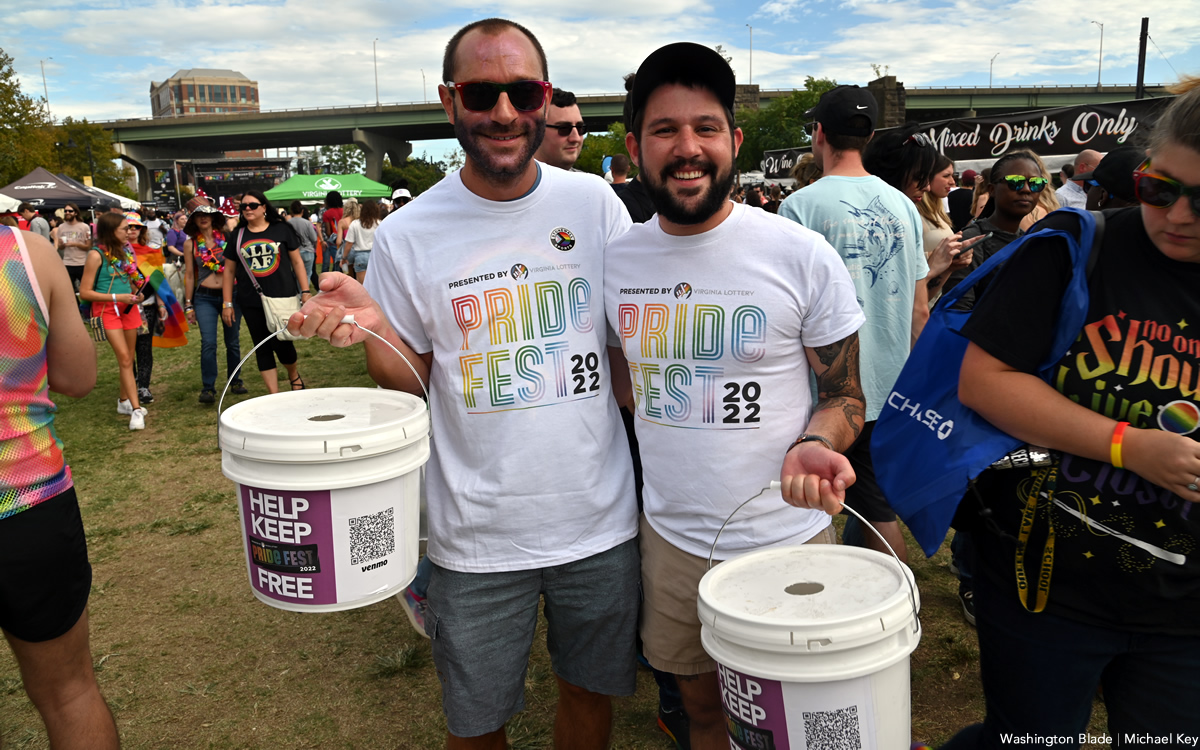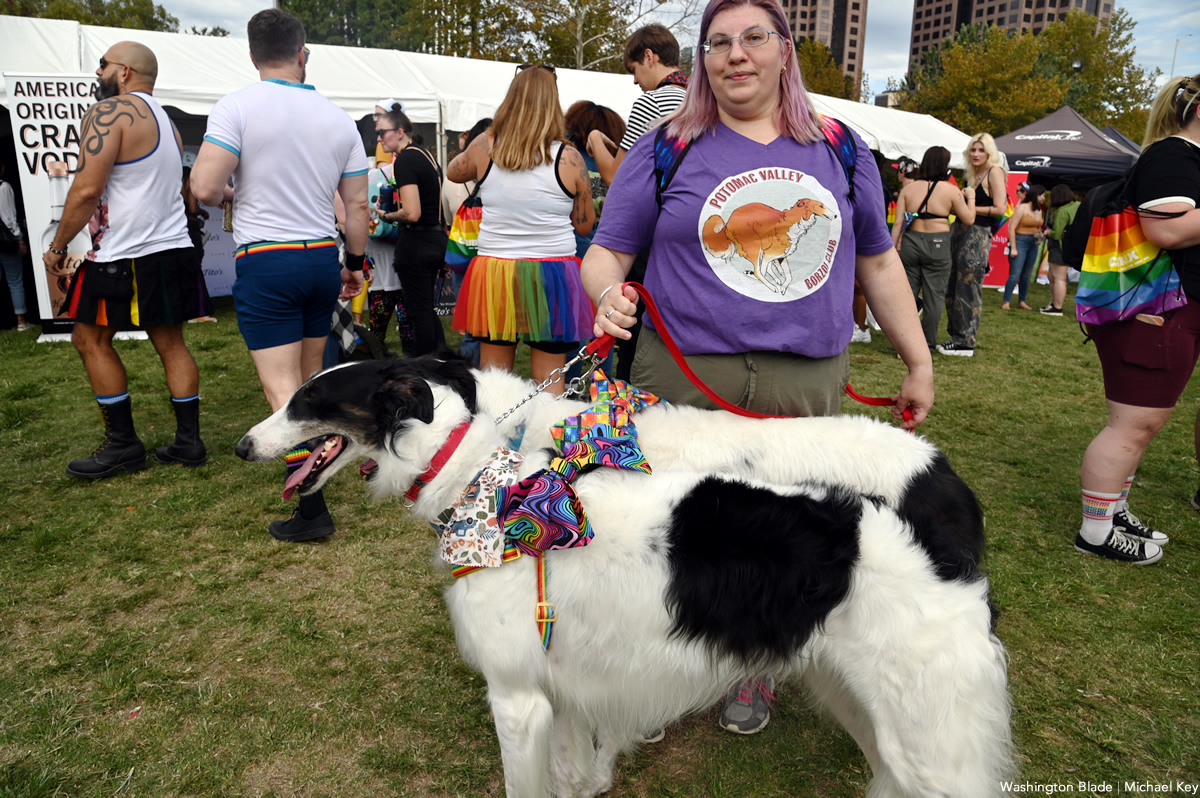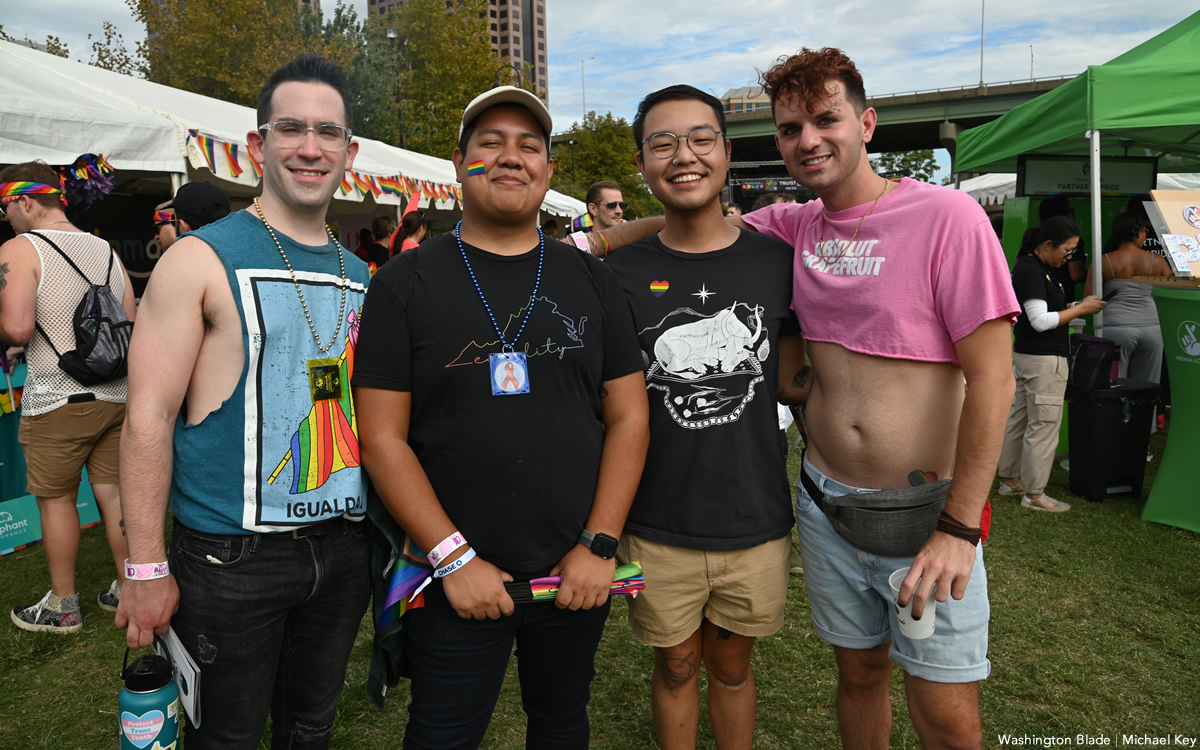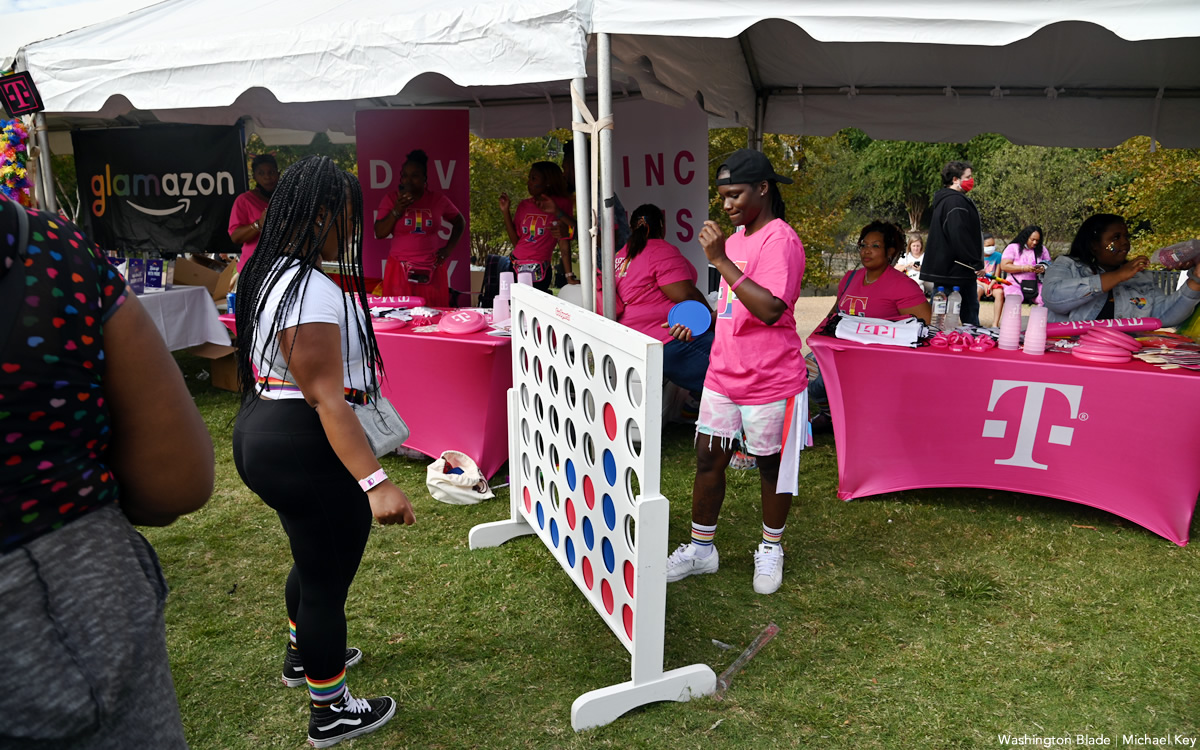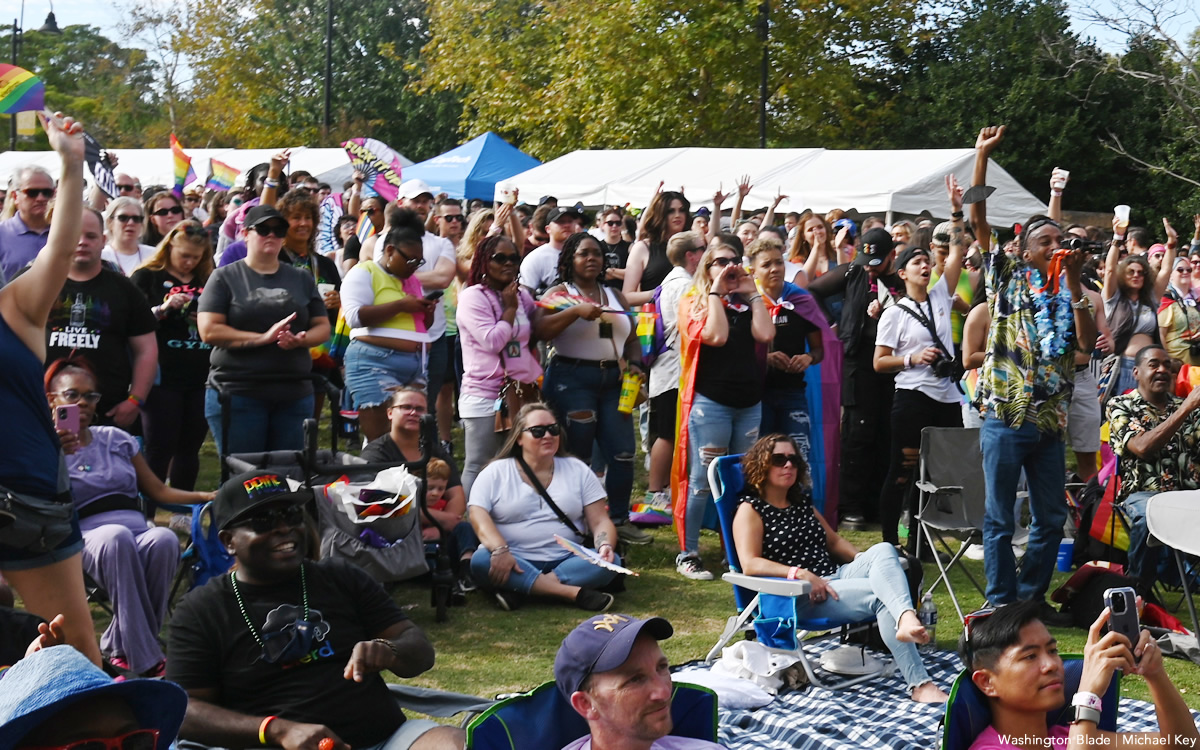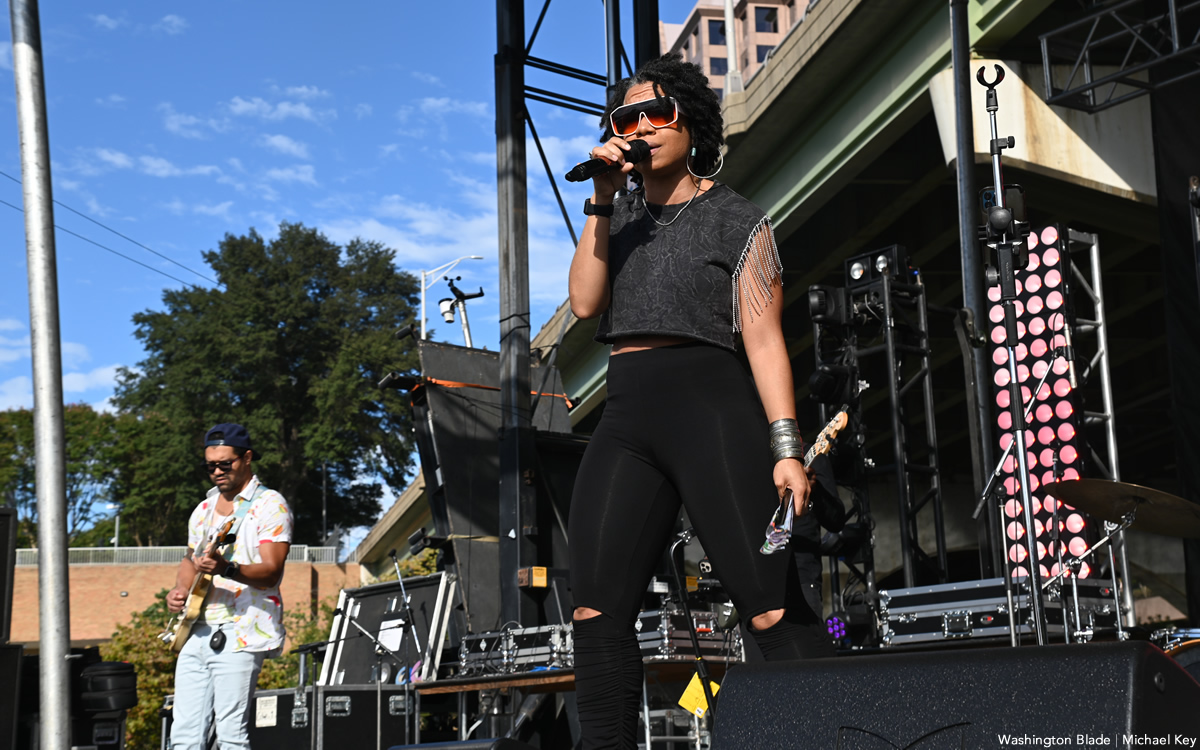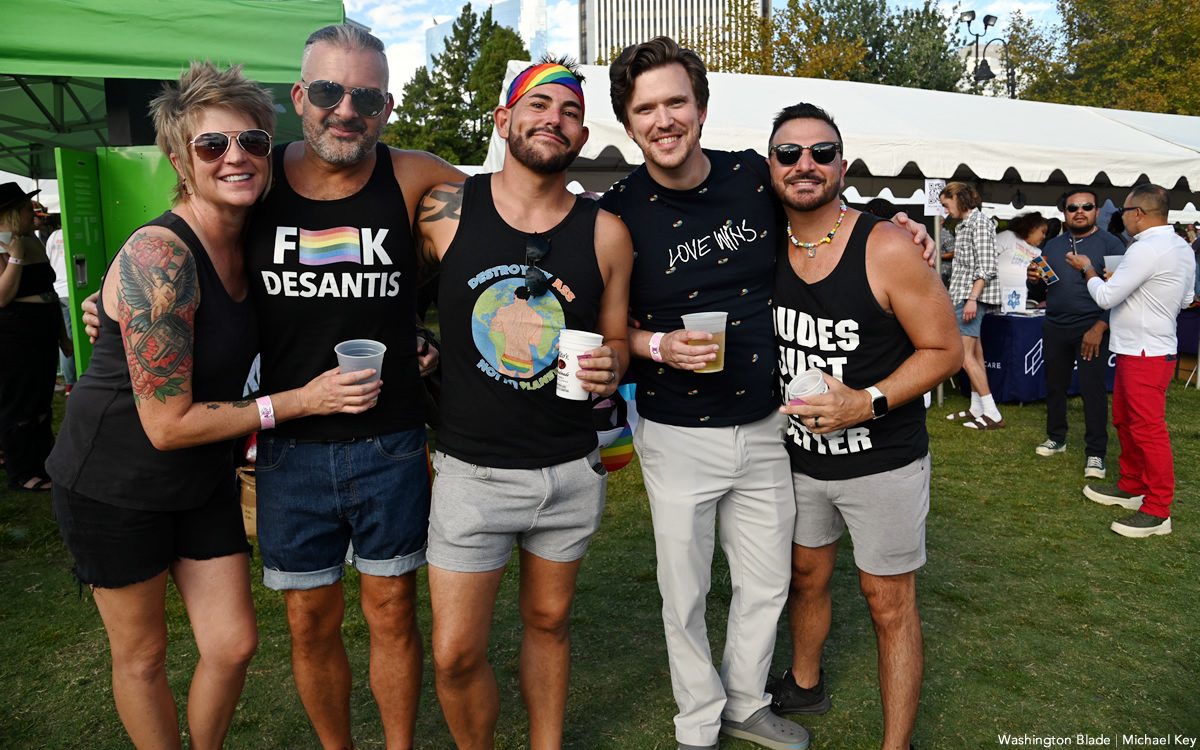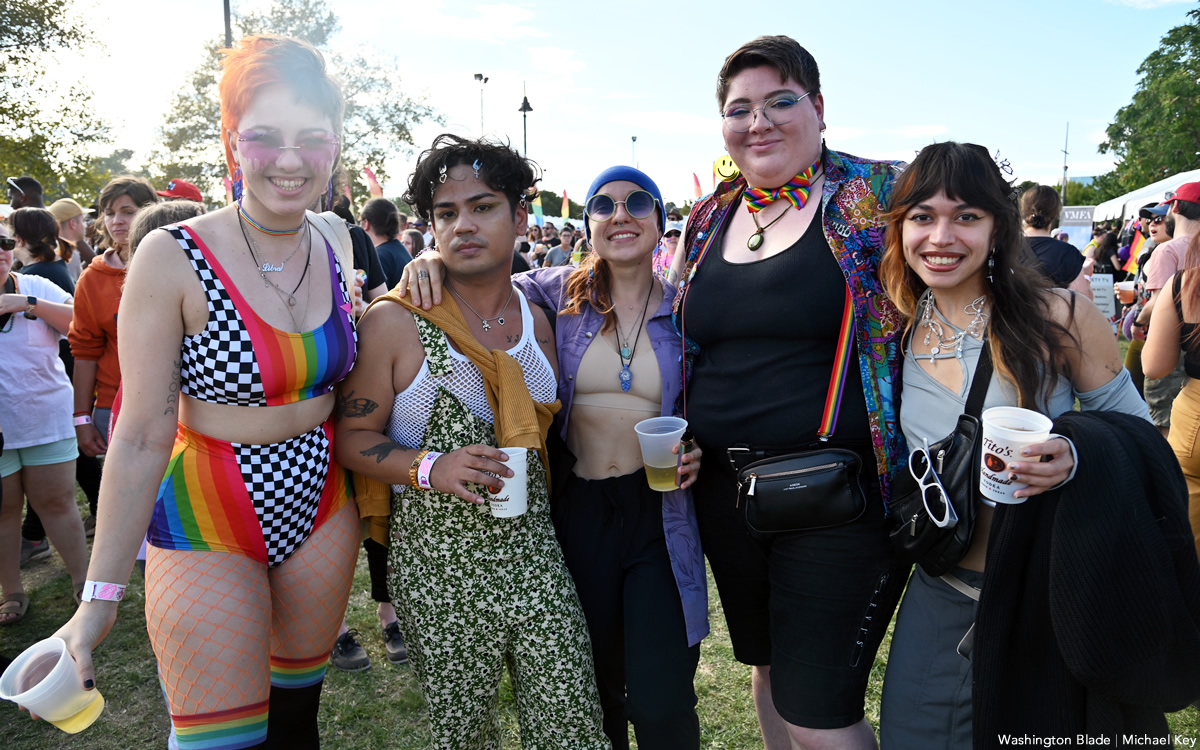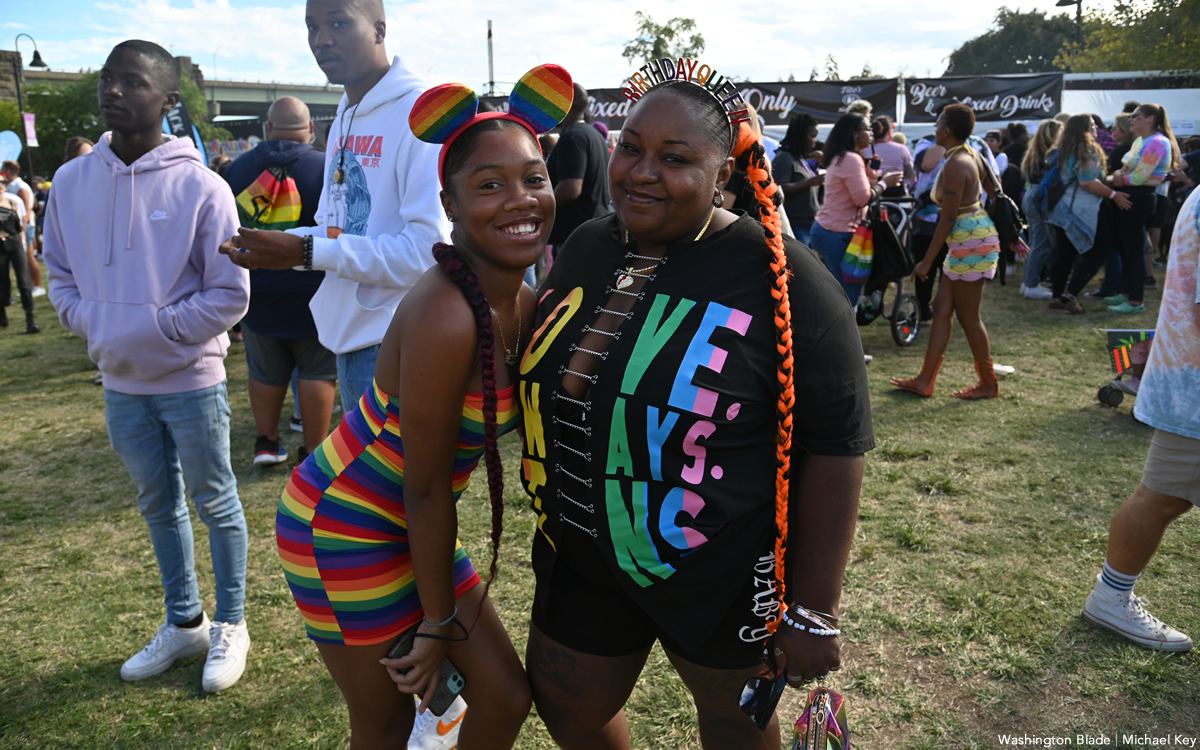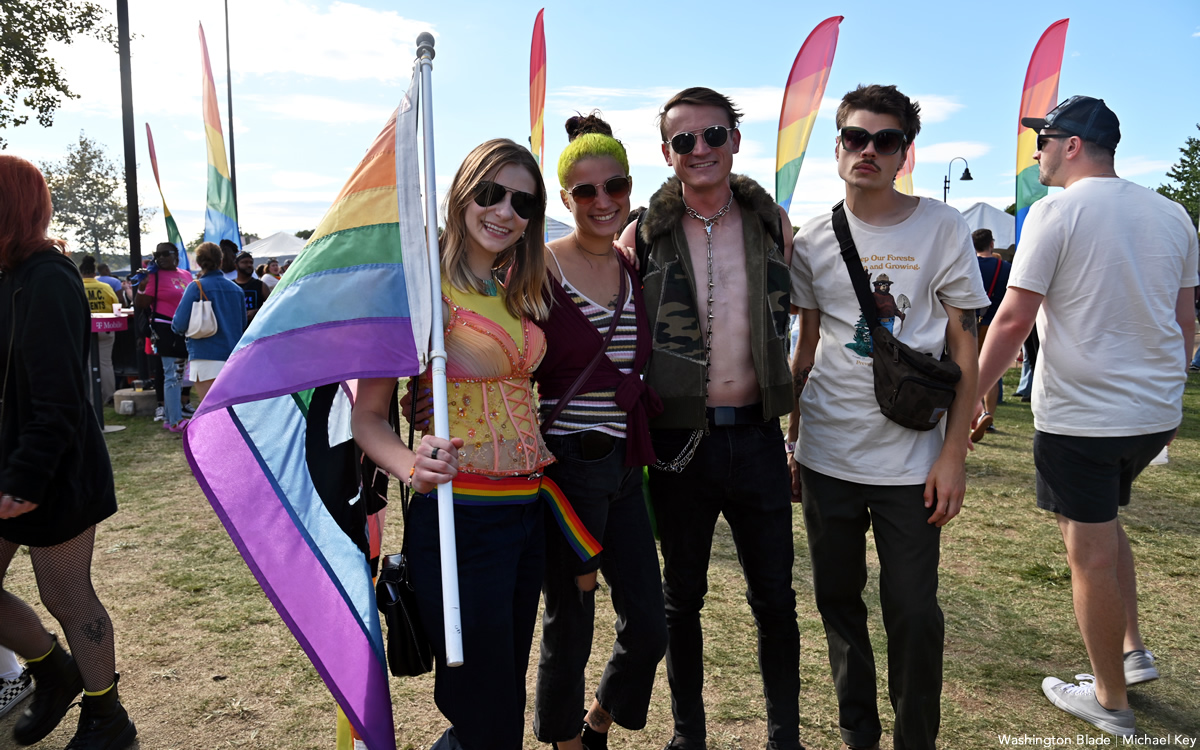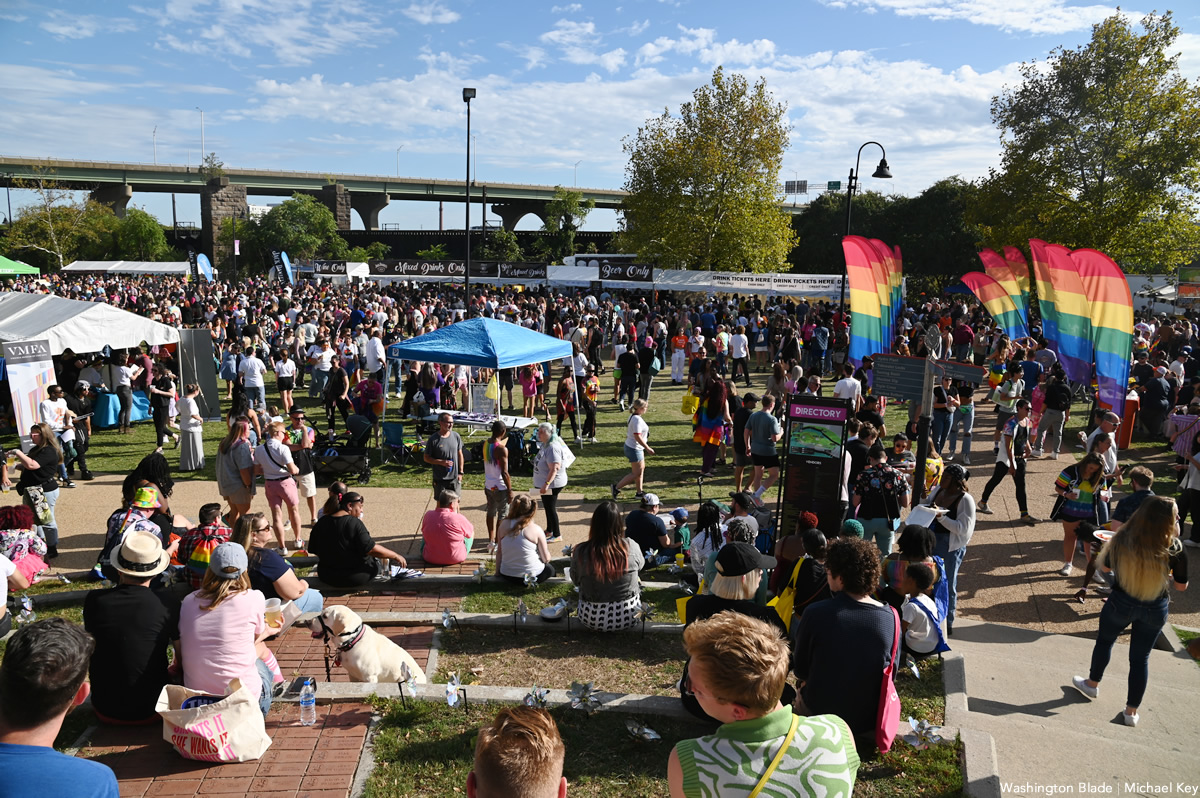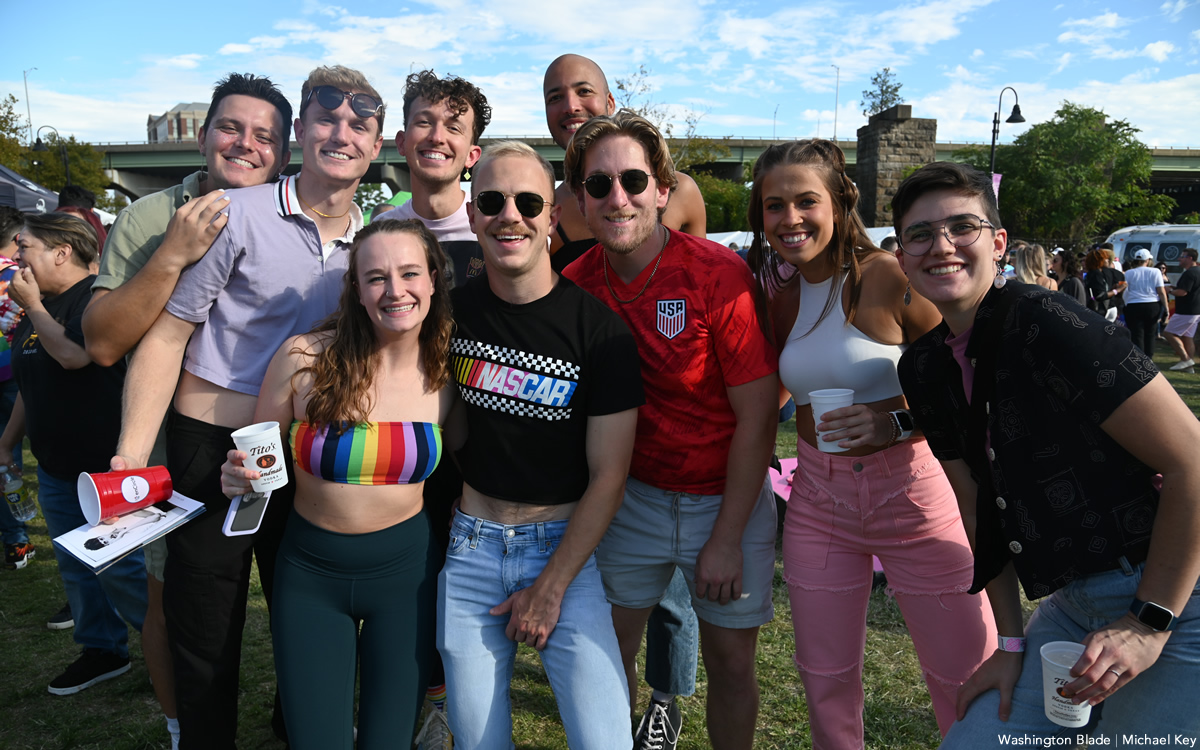 PHOTOS: SMYAL Fall Brunch
25th annual event raises money for LGBTQ youth services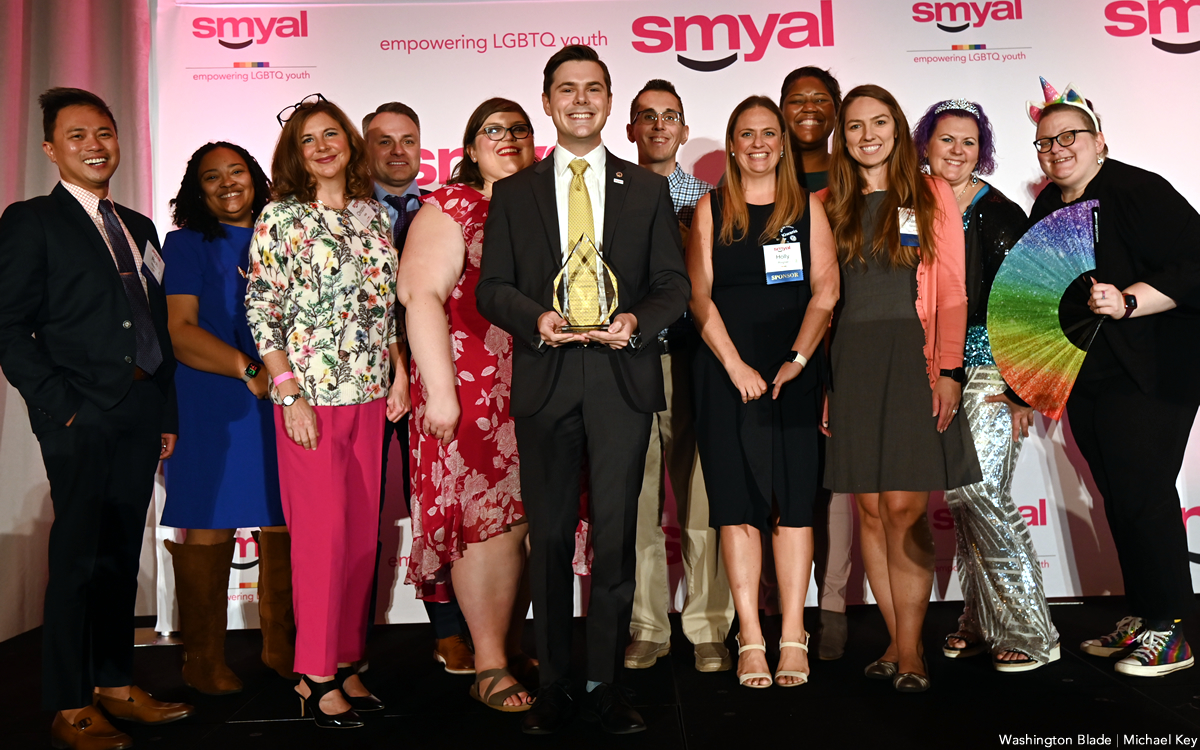 The 25th annual SMYAL Fall Brunch was held at the Marriott Marquis on Saturday, Sept. 24. SMYAL, Supporting and Mentoring Youth Advocates and Leaders, is a D.C.-area LGBTQ youth services organization.
(Washington Blade photos by Michael Key)