'You must come on striking 12'
Stage legend relishes 'Earnest' role at STC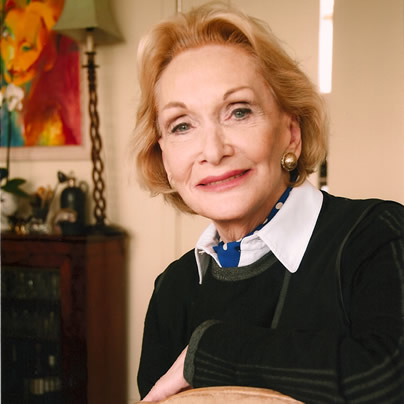 'The Importance of Being Earnest'

Through March 2

Shakespeare Theatre Company

Lansburgh Theatre, 450

7th St. N.W.

$20-100

202-547-1122
Early in actress Siân Phillips' long and illustrious career, trusted mentors warned her that despite a charmed start in the business, it would take many years before she got what she wanted.
"And they were absolutely right," she explains in a small office in the Lansburgh Theatre basement. "It took me a long time to get where I am today. But of course, I wouldn't have done it any other way."
The London-based Phillips is in town to play Lady Augusta Bracknell in the Shakespeare Theatre Company's production of "The Importance of Being Earnest," staged by her lifelong friend, Keith Baxter. Makeup done, she wears a silk print robe and matching turban. Tall and slender, she moves like a woman much younger than her 80 years. It's two hours until curtain and she's sharing some thoughts on the part and her career before she gets into costume.
When playing Lady Bracknell, many players take their cues from Dame Edith Evans, whose brilliantly bombastic take on the society-worshipping Bracknell was the highlight of the 1952 film version. Not Phillips.
"Actually, I approach the part as if it were written last week. I adored Edith Evans but I don't hear her voice when I read the lines. Not to say that doesn't happen — when I played Miss Havisham, I couldn't get Martita Hunt [famed British actress] out of my head."
In Oscar Wilde's enduring 1895 comedy, two men about town — Jack Worthing and his pal Algernon — fall for a pair of fair young ladies who are inexplicably intent on marrying a man named Ernest. The men come up with an intricate deception to land their quarry. And then the formidable Lady Bracknell steps in to ferret out the truth.
Jack describes the snobbish grande dame as a gorgon. "Yes, it's true," Phillips says. "She is rather unpleasant, and extremely intent on getting her own way. But try as she may, it's Jack who comes out OK in the end, isn't it?"
The part is a smallish-but-integral comedic gem in Wilde's dazzlingly well-made satire. "It's the shortest part I've played in some time. The disadvantage is you must come on striking 12," she says. "There's no opportunity to work up to it. You've got to come on high and stay up there."
Phillips says the rhythm of Wilde's language is difficult to master.
"I'm used to Shakespeare and have done a lot of Shaw. This is harder. It's the heightened nature of the English. But of course he writes so well. When you rehearse it you realize what a great piece of work it is. It's aged so well. I've done Wilde's 'Lady Windermere's Fan' and 'A Woman of No Importance.' But this particular play is a masterpiece. It's like sitting in the middle of a clock. It's a mechanism. The whole thing could collapse at any minute. It's like being on ice skates. I find it exhilarating. It's scary, but I don't mind being scared."
A radio personality throughout her teens, Phillips left her native Wales to study acting at London's Royal Academy of Dramatic Arts where she was singled out for her talent and beauty in a year that included Diana Rigg and Glenda Jackson. After graduating, she seamlessly transferred to the professional stage.
Those same trusted mentors who predicted she would find professional satisfaction later in life, also advised her not to marry so early in her career. "Of course they were right again. "But what could I do? I was madly in love with O'Toole [she was married to movie star Peter O'Toole form 1959-1979]. And we had some wonderful times and two daughters. I don't regret it."
As part of O'Toole's production company, Phillips' job was to keep the sometimes hell raising actor in check. But all along she worked too, finding jobs and not attracting too much attention to herself. Exactly the opposite of what an ambitious actor is supposed to do. She draws a metaphor, comparing herself to the straight man who knows all about comedy but never gets a laugh.
Still, she gained international attention playing the deliciously evil Empress Livia in the much-ballyhooed BBC production of "I, Claudius." And the last 10 years have been rife with nonstop theater successes on the London stage including her turn as Juliet in a retirement home-set "Romeo and Juliet," and parts in "Cabaret" and Alan Bennett's "People."
"I love working and I'm able to concentrate on myself," she says. "It's funny. Now I have the career that I've dreamed about since I was a little girl."
There are parts she'd have liked to have played but missed out on. "I regret not playing Cleopatra in Shakespeare's "Antony and Cleopatra," I'd have been very good in that. Also I would have liked to play Ranevskaya, the heroine in Chekhov's 'The Cherry Orchard' but at some point I realized I was too old for the part. It was preposterous, so I called it off. I'm probably too old to play Lady Bracknell, but since it's a part played by women and men of all ages, I don't think it matters so much."
Recently Phillips moved to a trendy section of London's East End. Since she arrived in London at 19 she has moved frequently, always eager to explore another area of the city she enjoys so much. Her current home is her favorite to date.
So why leave her beloved London at this point her career when she can work anywhere?
"I came for the part of course, and because Keith [Baxter] asked me. Who'd think we'd be working together all these years later in Washington? It's really quite marvelous."
Mayor's office to host Pride tie-dye party
Guests to make colorful shirts for 'PEACE. LOVE. REVOLUTION' theme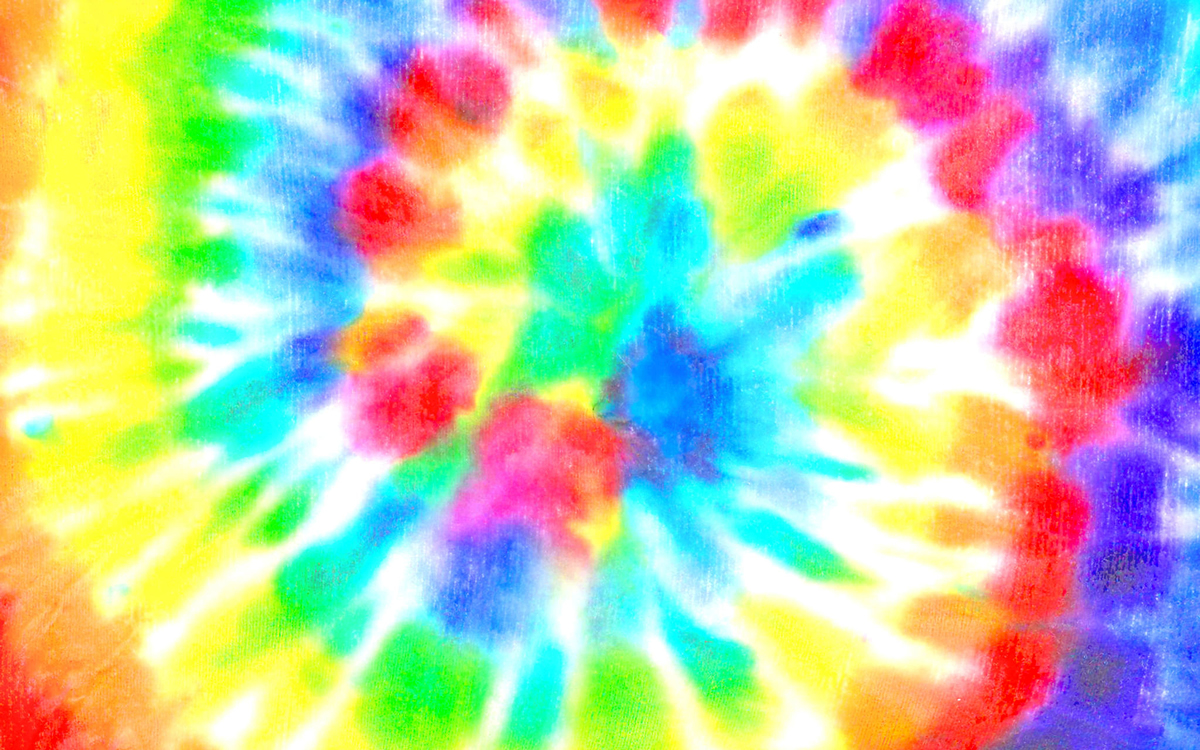 The Mayor's Office for LGBTQ Affairs will host "Love Out Loud: Tie Dye Party for Pride" on Wednesday, June 7 at 5 p.m. at the Frank D. Reeves Center of Municipal Affairs.
The event, hosted along with the DC Center for the LGBT Community and Capital Pride Alliance, will be an afternoon for community and artistry. Guests are encouraged to bring their creativity to make some colorful tie-dye shirts in line with this year's Pride theme, "PEACE. LOVE. REVOLUTION."
This event is free to attend and more details are available on Eventbrite. 
D.C. to celebrate LGBTQ poetry
Pride Poem-a-Day presents second installation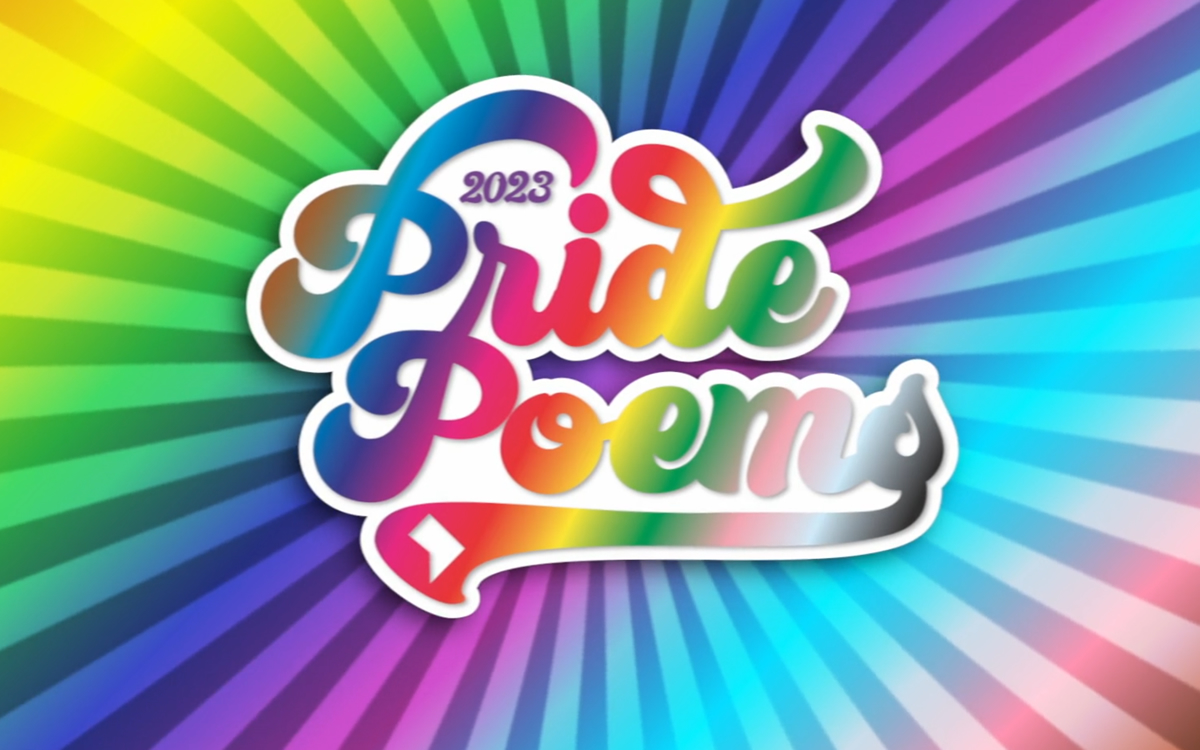 DC Pride Poem-a-Day will present its second installation of short videos featuring LGBTQ poetry from the Washington, D.C. area to celebrate Pride month.
A new video will be released each day in June and will feature different poets reading an original poem on the theme of "heritage."
The videos highlight LGBTQ poets from a variety of backgrounds, ethnicities, races, and countries of origin, and also poets from minority religions, multi-lingual, and disabled. 
To access the poetry, visit DC Pride Poems' website.
Calendar: June 2-8
LGBTQ events in the days to come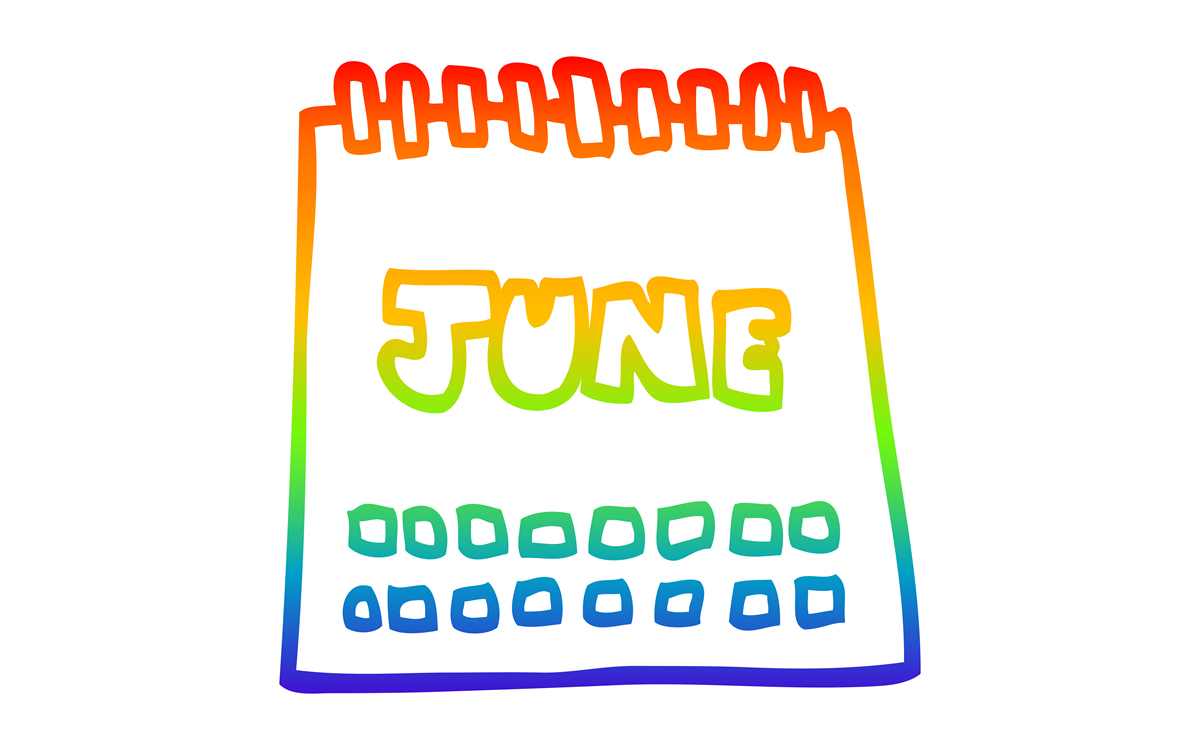 Friday, June 2
Center Aging: Friday Tea Time will be at 2 p.m. on Zoom. This event is a social hour for older LGBTQ+ adults. Guests can bring a beverage of choice. For more information, contact [email protected].
Go Gay DC will host "LGBTQ+ Pride Kickoff Social" at 7 p.m. at The Commentary. This event is ideal to make new friends in the LGBTQ community and enjoy the bottomless happy hour specials at Puro Gusto. Admission is free and more details are available on Eventbrite.
Saturday, June 3
Virtual Yoga Class with Jesse Z. will be at 12 p.m. online. This is a weekly class focusing on yoga, breath work, and meditation. Guests are encouraged to RSVP on the DC Center's website, providing your name, email address, and zip code, along with any questions you may have. A link to the event will be sent at 6 pm the day before.
LGBTQ People of Color Support Group will be at 1 p.m. on Zoom. LGBTQ People of Color can come together and talk about anything affecting them in a space that strives to be safe and judgment free. There are all sorts of activities like watching movies, poetry events, storytelling, and just hanging out with others. For more details, visit thedccenter.org/poc or facebook.com/centerpoc.
Project DC Events will host "DC Pride Crawl" at 2 p.m. at Dupont Circle's best bars. Guests are encouraged to put on their brightest and most colorful outfit, grab friends, and enjoy a day of drinks and celebration. Tickets start at $20 and can be purchased on Eventbrite. 
Sunday, June 4
AfroCode DC will be at 4 p.m. at Decades DC. This event will be an experience of non-stop music, dancing, and good vibes and a crossover of genres and a fusion of cultures. Tickets cost $40 and can be purchased on Eventbrite.
"Largest LGBTQIA+ Singles Flamingle" will be at 7 p.m. at THRoW Social DC. Guests can enjoy signature cocktail and wine specials, food, games, and live music while mingling with single people in the local LGBTQ community. This event is free and more details are available on Eventbrite.
Monday, June 5
Center Aging Monday Coffee and Conversation will be at 10 a.m. on Zoom. LGBT Older Adults — and friends — are invited to enjoy friendly conversations and to discuss any issues you might be dealing with. For more information, visit the Center Aging's Facebook or Twitter.
Capital Pride Interfaith Service Planning Meeting will be at 6 p.m. on Zoom. The Capital Pride Interfaith Service is an "integrated service" respectfully demonstrating the breadth, depth, and sincerity of our faith, exposing the lie that anti-gay fundamentalists have a monopoly on faith and religion. For more details, [email protected]. 
Tuesday, June 6
Go Gay DC will host "LGBTQ+ Pride Reception" at 5 p.m. at Turkish Coffee Lady. This event is to foster cross-cultural connectedness and make friends in the LGBTQ+ and allied community. Attendance is free and more details are available on Eventbrite.
Pride on the Patio Events will host "LGBTQ+ Social Mixer" at 5:30 p.m. at Showroom. Dress is casual, fancy, or comfortable and guests are encouraged to bring the most authentic you to chat, laugh, and get a little crazy. This event is free and more details are available on Eventbrite. 
Wednesday, June 7
Job Club will be at 6 p.m. on Zoom. This is a weekly job support program to help job entrants and seekers, including the long-term unemployed, improve self-confidence, motivation, resilience and productivity for effective job searches and networking — allowing participants to move away from being merely "applicants" toward being "candidates." For more information, email [email protected] or visit thedccenter.org/careers.
Center Aging Women's Social & Discussion Group will be at 6:00p.m. on Zoom. This group is a place where older LGBTQ+ women can meet and socialize with one another. To register, visit the DC Center's website. 
Thursday, June 8
KINETIC Presents will host "KINETIC Pride 2023 DC Weekend Pass" at 10 p.m. at four D.C. venues. This partnership with Capital Pride Alliance will feature a performance by global pop star Betty Who at Echostage, stunning visuals, and top talent. Tickets start at $149 and can be purchased on Eventbrite.