Pentagon sees no need for gay discharged troops bill
Proposed measure would codify process for upgrading separations to 'honorable'
The Pentagon sees no need for new legislation to enable gay troops to remove the distinction of "dishonorable" from their discharge papers if they were expelled from the U.S. military because of their sexual orientation.
Lt. Cmdr. Nathan Christensen, a Pentagon spokesperson, said the administrative process in place for upgrading paperwork is sufficient to ensure troops dismissed for being gay during the "Don't Ask, Don't Tell"-era and before have honorable discharges.
"We continue to closely monitor the workload of the Boards, which indicate that DADT-related applications are being processed effectively, under clear procedures, and that no new policy guidance or legislation is required at this time," Christensen said.
Asked whether that statement means the Pentagon opposes legislation to codify the process known as the Restore Honor to Service Members Act, Christensen said the Pentagon doesn't comment on pending legislation as a matter of policy.
Late last month, Sen. Brian Schatz (D-Hawaii) introduced the bill in the U.S. Senate along with 17 Democratic co-sponsors. Companion legislation sponsored by gay Rep. Mark Pocan (D-Wis.) was already pending in the U.S. House and has more than 140 co-sponsors.
An estimated 114,000 troops were discharged from the armed forces for being gay starting in World War II until the lifting of "Don't Ask, Don't Tell" in 2011.
Although many service members were given an "honorable" discharge from the military if they were expelled because of their sexual orientation, others were given "other than honorable," "general discharge" or "dishonorable" discharge.
By having designation other than "honorable" on their papers, former troops may be disqualified from accessing certain benefits, such as GI bill tuition assistance and veterans' health care, and may not be able to claim veteran status. In some cases, they may be prevented from voting or have difficulty acquiring civilian employment.
Meaghan Smith, a Schatz spokesperson, said the senator appreciates the Pentagon's work on the issue, but service members seeking upgrades had complained the process wasn't working fast enough.
"Based on direct input from veterans groups that went into the drafting of the Restore Honor to Service Members Act, the existing process is overly burdensome on the veteran, and more can be done to simplify the process as well as to protect veterans' privacy," Smith said.
The Restore Honor to Service Members Act aims to adjust the process for upgrading paperwork by codifying it, simplifying the paperwork requirement and requiring military services historians to review the facts and circumstances surrounding these discharges.
"Put simply, who is to say that a future administration may not decide that those reviews are beyond the scope of those discharge and military records boards?" Smith said. "This bill would make those reviews specifically within their scope of inquiry, ensuring that that process always remains available to these service members to seek corrective action."
Pocan's office didn't immediately respond to the Washington Blade's request for comment.
The legislation has the support of LGBT and non-LGBT organizations, including the Human Rights Campaign, the American Veterans for Equal Rights and Service Women's Action Network and Equality Hawaii.
Fred Sainz, HRC's vice president of communications, reiterated his organization's support for the bill when asked about the Pentagon's view that the existing process is sufficient.
Walking through the existing process, Christensen insisted the Pentagon enacted a "robust and responsive" policy in 2011 to ensure troops discharged because of their sexual orientation can receive upgrades through the Military Department Board for Correction of Military/Naval Records (BCM/NR) or the Military Department's Discharge Review Board.
"The resulting Department-wide policy and Service Review Board procedures ensure equitable and consistent review of all cases related to DADT," Christensen said. "Presently, members discharged under DADT may request a correction to their military records from either their Military Department DRB or their BCM/NR based upon these implemented changes in law and policy."
Military department DRBs are responsible for reviewing cases within the last 15 years and change discharge characterization from "Homosexual Conduct" to "Secretarial Authority." If an applicant is not satisfied with DRB decision, or needs additional relief, he or she may appeal to the BCM/NR, which also reviews cases 15 years or older, or those that fall outside the scope of the DRBs.
By law, the BCM/NRs speak for the military service as final authority on the decision, but if applicants still are not satisfied, they may write their service secretary for intervention or file suit in federal civil court.
Upon the introduction of the House bill in July 2013, Rep. Charlie Rangel (D-N.Y.), one of the legislation's co-sponsors, said during a conference call with Pocan he wants the White House and the Pentagon to support the legislation. The White House hasn't responded to numerous requests for comment about the bill.
Rangel called for continued efforts to pass the legislation in a statement to the Blade when asked about the Pentagon response to the bill.
"It was the President's Under Secretary of Defense who published the Memo which has acted as one of the cornerstones of our "Restore Honor to Service Members Act,'" Rangel said. "However, a Memo is not law. Congress needs to do its job, make this process law, and ensure all service members' records can always be corrected regardless of who is in the White House. We now have over 150 cosponsors in the House and a dozen Senators ready to act and we are adding more each week. I won't stop fighting to right the wrong."
British prime minister backs transgender athletes ban
Boris Johnson made comments during Commonwealth meeting in Rwanda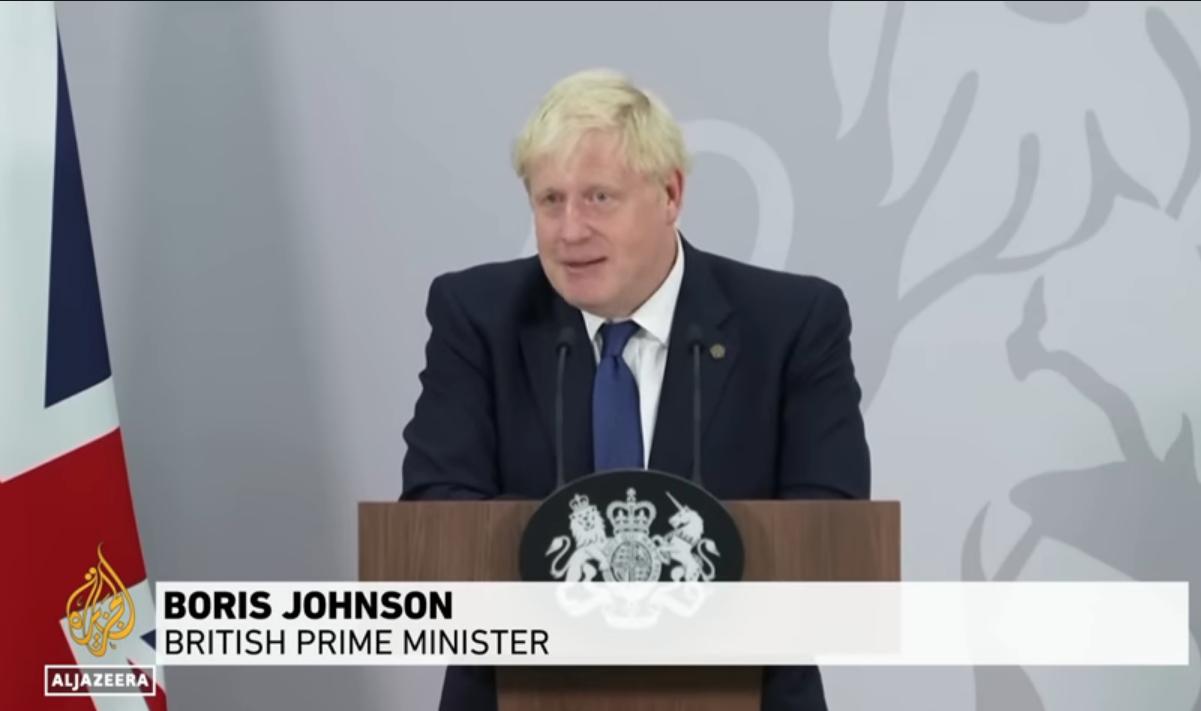 During a break between sessions during the first summit meeting of the Commonwealth nations since the coronavirus pandemic in the Rwandan capital this past weekend, British Prime Minister Boris Johnson was asked by a reporter about the FINA ban on transgender women athletes.
The prime minster's response was that there were "particular problems" around "issues of gender."
"Look it's very, very important that as a society we should be as understanding of everybody else as possible. I've always stood for that. When it comes to, when you start to move from issues of sexuality to issues of gender, you start to raise particular problems," Johnson told reporters.
In a follow-up question the prime minster was also asked whether women can be born with a penis, he replied: "Not without being a man."
"I think I've spoken of three concerns I've had in the past. They are to do with the age at which you can deem it competent to transition, the question of safe spaces for women, and the difficulties you have with sporting competitions," Johnson continued.
"These are all very difficult problems and you have to be very sensitive. But these are the areas."
Pressed on whether he backed the swimming ban, Johnson said: "I haven't studied it in detail but I see no reason to dissent. That follows from what I've previously said."
British Secretary of State for Digital, Culture, Media and Sport Nadine Dorries in a column published this past weekend by the Mail on Sunday wrote:
"I have the greatest compassion for anyone who finds themselves living in a body they don't recognize. But we can't pretend that sex doesn't matter. Sex has biological consequences. If you're born a male, and you go through puberty as a male, your body develops natural physical advantages over a woman's. That makes you stronger and faster.
I'm setting a very clear line on this: competitive women's sport must be reserved for people born of the female sex. Not someone who was born male, took puberty blockers or has suppressed testosterone, but unequivocally and unarguably someone who was born female. I want all of our sporting governing bodies to follow that policy."
The Guardian UK noted that Dorries, said she will make it "crystal clear" to British sporting bodies that competitive women's sport must be reserved for people born of the female sex when she meets them on Tuesday to discuss their trans policies.
Dorries will urge organizations representing football, cricket, rugby, tennis, athletics and other sports to follow the lead of FINA, the governing body of swimming, by barring from female events trans women who have "gone through male puberty."
PinkNewsUK reported Monday that since FINA announced its revised trans eligibility policy, several national and international sporting administrators have followed.
The International Rugby League, FIFA and World Athletics, among others, have either temporarily banned or launched reviews into their trans inclusion policies.
Brittney Griner's trial scheduled to begin July 1
WNBA star detained in Moscow airport in February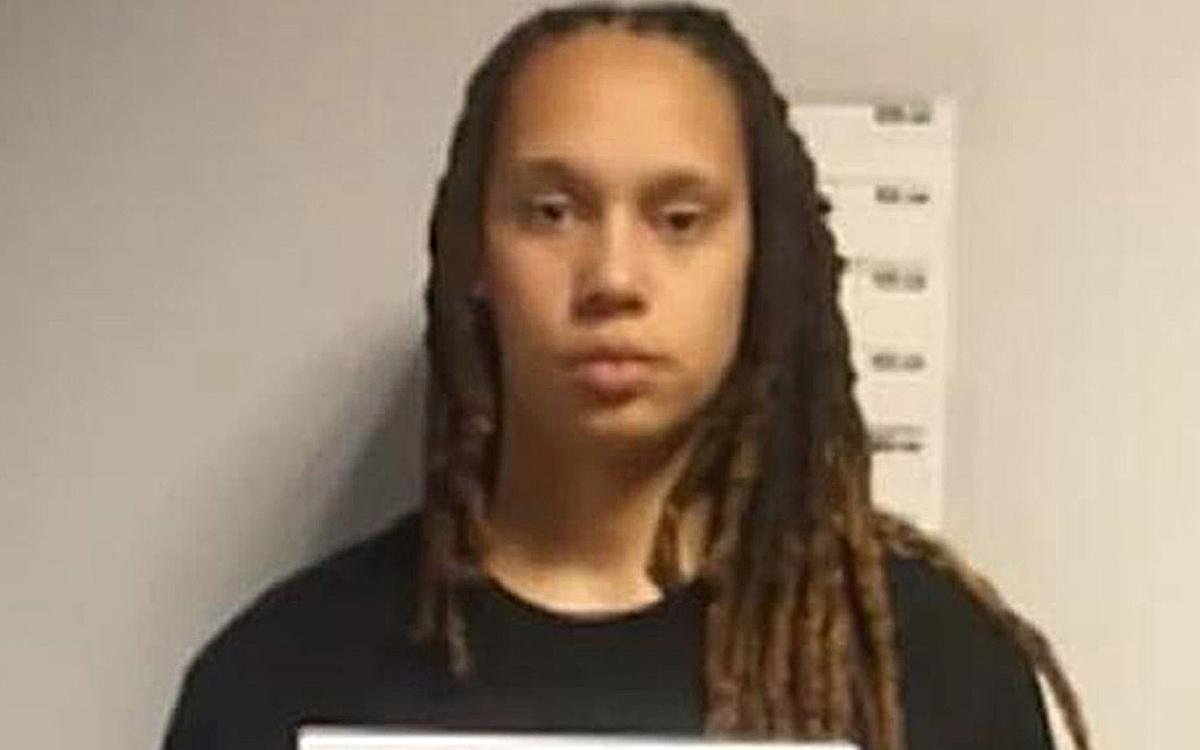 A Russian court on Monday said detained WNBA star Brittney Griner's trial will begin on July 1.
The Associated Press reported the Phoenix Mercury center and two-time Olympic gold medalist who is a lesbian and married to her wife, Cherelle Griner, will remain in custody through the duration of her trial.
Officials at Moscow's Sheremetyevo Airport in February detained Brittney Griner after customs inspectors allegedly found hashish oil in her luggage. The State Department has determined that Russia "wrongfully detained" her.
Secretary of State Antony Blinken on May 14 spoke with Cherelle Griner.
Officials with the State Department's Office of the Special Presidential Envoy for Hostage Affairs and Bureau of Educational and Cultural Affairs on June 13 met with Brittney Griner's teammates to discuss her detention and efforts to secure her release.
Brittney Griner on June 18 was unable to speak with her wife on their fourth anniversary because the phone at the U.S. Embassy in Moscow that she called went unanswered. A State Department spokesperson later admitted a "logistical error" prevented Brittney Griner from speaking with Cherelle Griner.
Brittney Griner faces up to 10 years in prison if she is convicted.
The Human Rights Campaign and the Council for Global Equality are among the dozens of advocacy groups who signed a letter to President Joe Biden and Vice President Kamala Harris last week that urged them to do more to secure Brittney Griner's release.
Equality Loudoun hosts its first Pride celebration
'Our plans for next year are going to be bigger, bolder'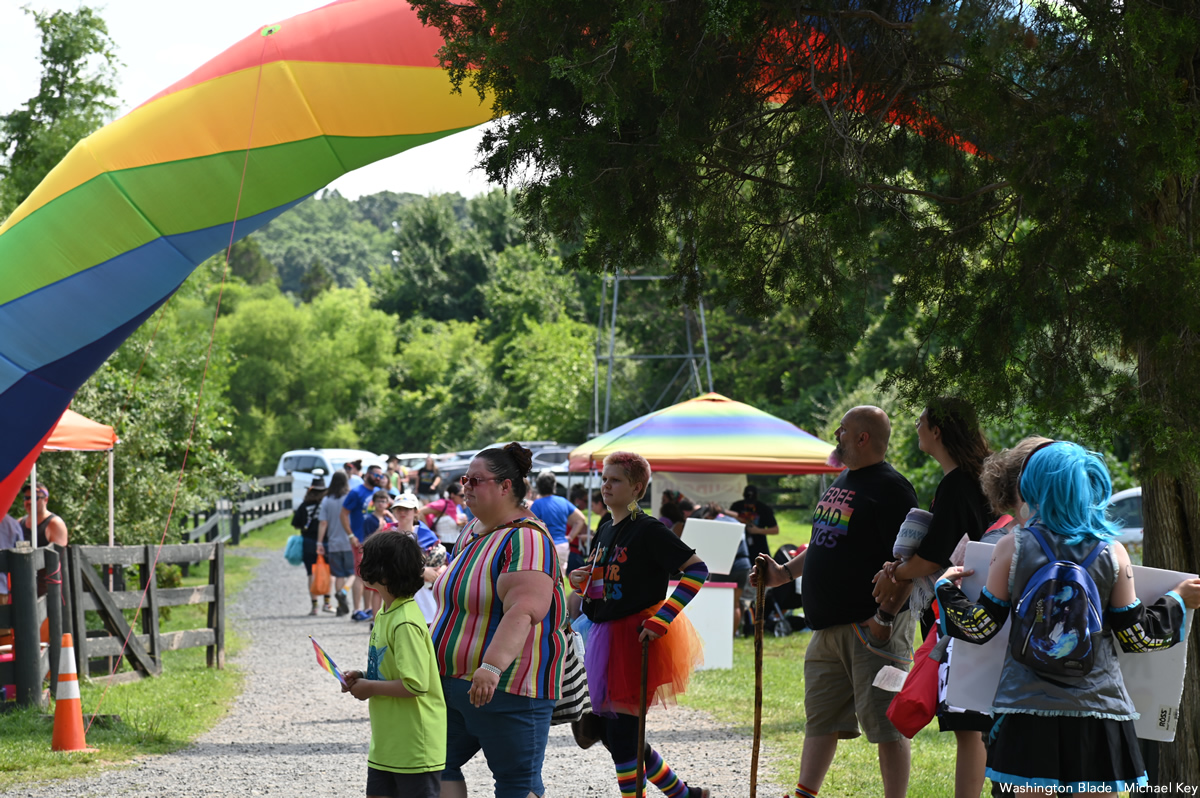 A year after a controversial brawl between parents and administration officials regarding the implementation of trans-friendly policies in public schools in Loudoun County, Va., a local LGBTQ organization hosted its inaugural Pride festival in solidarity with the area's LGBTQ community.
"Pride means a chance to show this county that the loud voices who have been standing against LGBTQ equality do not represent the voices of [everyone] in the [county]," said Cris Candiace Tuck, president of Equality Loudoun. "[A lot of us] here believe in equality."
Equality Loudoun hosted its Pride celebration on June 26 at Claude Moore Park in Sterling, Va.
When planning for Pride month festivities, the organization designed the events to reflect the diverse interests and identities of Loudoun County's queer population. There was a wide collection of vendors selling Pride merchandise, advocacy non-profit organizations and musical acts featured on the main stage.
There was also a "Loudoun Pride Drag Stage" event where the "hottest of Loudoun Royalty" showcased their musical talents.
"We want everyone to … recharge emotional batteries that have been drained," said Tuck.
Planning Equality Loudoun's Pride festival did not come without its fair share of surprises. Initially, the organization had planned for a smaller event. However, when more individuals began showing interest, the organization was forced to switch to a bigger venue to allow more vendors to attend.
"We had many vendors call in and we had to turn a [number] away," said Tuck.
The organization planned its festivities in 90 days, two weeks during which it raised $45,000 — three times as much as it had originally expected.
Equality Loudoun has its sights set on getting LGBTQ community members and allies connected to the resources the organization offers through education and health advocacy.
"Pride [will always be] a celebration of our heritage," said Tuck. "It's a moment to recognize what we have gained and lost."
Tuck said that ideas for next year are already underway.
"Our plans for next year are going to be bigger, bolder and brighter," he said.
Click HERE to see more photos from the event.