SPECIAL REPORT: Poverty in the LGBT community
Studies show image of 'gay affluence' is a myth
Editor's note: This week, the Blade kicks off a special yearlong focus on poverty in the LGBT community. The occasional series will examine the problem with special reports from D.C. and around the country. To share your ideas or personal story, visit us on Facebook or email [email protected].
As the 50th anniversary of the U.S. war on poverty launched by President Lyndon B. Johnson in 1964 is commemorated this year, LGBT advocates are pointing to little noticed studies showing that the rate of poverty in the LGBT community is higher than that of the general population.
In a 2013 report analyzing data from the U.S. Census Bureau and other data measuring poverty in the United States, the Williams Institute, a research arm at the University of California Law School in Los Angeles that specializes in LGBT issues, concludes that rates of poverty are higher than the general population among gay men and lesbians between the ages of 18-44 and gay men and lesbians living alone.
The report shows that couples – both gay and straight – tend to have a lower rate of poverty than single people and the population as a whole. But it found that the poverty rate for lesbian couples is higher than that of gay male couples and opposite-sex couples and the poverty rate of same-sex African-American couples is higher than it is for opposite-sex African-American couples.
Among the report's findings that surprised LGBT activists were data showing that bisexual men and women had poverty rates of 25.9 percent and 29.4 percent respectively – higher than gay men (20.5 percent) and lesbians (22.7 percent). The report says the same set of data show that heterosexual men had a poverty rate of 15.3 percent compared to a rate of 21.1 percent for heterosexual women.
"The LGB poverty data help to debunk the persistent stereotype of the affluent gay man or lesbian," the Williams Institute report says.
"Instead, the poverty data are consistent with the view that LGB people continue to face economic challenges that affect their income and life chances, such as susceptibility to employment discrimination, higher rates of being uninsured, and a lack of access to various tax and other financial benefits via exclusion from the right to marry," the report says.
The report uses the U.S. Census Bureau definition of poverty for 2012 in its analysis of LGBT poverty levels based on family income. That definition lists the "poverty line" for a single person household as an annual income of $11,815 or less. The poverty line for a two-person household was $15,079, and for a four-person household was $23,684 in 2012.
Trans poverty 'extraordinarily high'
A separate study prepared jointly by the National Center for Transgender Equality and the National Gay and Lesbian Task Force in 2011, called "Injustice at Every Turn," shows dramatically higher rates of poverty and homelessness among transgender Americans in each state, the District of Columbia and U.S. territories.
Kylar Broadus, senior policy counsel and director of the Trans Civil Rights Project for The Task Force, called the poverty rate in the transgender community "extraordinarily high." He said a key factor leading to economic hardship among transgender people is the persistent problem of employment discrimination.
"There's double the national rate of unemployment," he said in discussing the trans community of which he said he's a member. "And once we're employed 90 percent of those surveyed reported experiencing harassment and discrimination on the job," he noted in pointing to the NCTE-Task Force study.
"Forty-seven percent said they experienced adverse outcomes such as being fired, not hired or denied promotions because of being transgender or gender non-conforming," Broadus said.
He said the respondents reported various forms of housing discrimination that are contributing factors to homelessness in the transgender community. According to the study, 19 percent of respondents reported having been refused a home or an apartment to rent and 11 percent reported being evicted because of their gender identity or expression.
"Nineteen percent experienced homelessness at some point in their lives because they were transgender or didn't conform as well, and then 55 percent were denied access to shelters," he said.
Another study released by the Williams Institute last week reports that 2.4 million LGBT adults, or 29 percent, "experienced a time in the last year when they did not have enough money to feed themselves or their family."
The study, written by Williams Institute demographer Gary Gates, found that LGBT people are more likely to rely on the federal food stamp program for assistance than their heterosexual counterparts.
"One in four bisexuals (25 percent) receive food stamps," the report says, "34 percent of LGBT women were food insecure in the last year; and LGBT African Americans, Native Americans, and Native Hawaiians experienced food insecurity in the last year at rates of 37 percent, 55 percent, and 78 percent respectively," the report says.
LGBT homeless rate high in San Fran
Yet another report released last June found that 29 percent of the homeless population in San Francisco identified as LGBT. The report, which was part of the city's biennial homeless count, included for the first time a count of the number of homeless people who identified themselves as gay, lesbian, bisexual or transgender, according to the San Francisco Chronicle.
Brian Bassinger, director of the San Francisco-based AIDS Housing Alliance, which provides services to the HIV and LGBT communities, said although the finding to some degree reflects the high LGBT population in San Francisco, which is 15 percent, he believes LGBT people make up a sizable percent of the homeless population in other cities throughout the country.
Bassinger said he also believes the 29 percent figure for San Francisco is most likely an under count and that the actual number is higher.
"LGBT people in the shelter system here are regularly targeted for violence, harassment and hate crimes, which are very well documented," he said.
Since much of the effort to count homeless people in the city takes place at shelters, large numbers of LGBT homeless people are not counted because they generally avoid the shelters out of fear of harassment and violence, Bassinger said.
He said his group also closely monitors a development in San Francisco threatening to push the city's older LGBT population into poverty and which may be occurring in other cities – the enormous rise in the cost of housing due to gentrification and a booming real estate market. Those who for years have lived in popular gay neighborhoods as tenants are being displaced by the conversion of rental apartment buildings and houses into upscale condominiums, Bassinger said.
"Long-term San Franciscans who have spent decades building the system to deliver access to equal treatment under the law here in San Francisco are getting displaced by all of these people moving into our community," he said.
And because they can no longer afford to live in San Francisco many are being forced to move to other parts of the state or other states that are less LGBT friendly and don't have the support community they came to enjoy for so many years, according to Bassinger.
The Williams Institute's 2013 report, meanwhile, analyzes data from four surveys of the U.S. population with a demographic breakdown that included mostly gay men, lesbians, and bisexuals as well as a smaller, combined "LGBT" sample.
The four surveys were conducted by these organizations or government agencies:
• The 2010 American Community Survey conducted by the U.S. Census Bureau with a sample of more than 500,000 and which included data from same-sex couple households.
• The National Survey of Family Growth conducted by the U.S. Centers for Disease Control and Prevention's National Center for Health Statistics from 2006-2010 included a sample of more than 19,000 people throughout the country, including people who identified as LGB, the Williams Institute study says.
• The California Health Interview Survey conducted by UCLA's Center for Health Policy Research in collaboration with California Department of Public Health surveyed more than 50,000 Californians, including LGB adults from 2007 to 2009.
• A Gallup Daily Tracking Poll conducted between June 1 and Sept. 30, 2012 with a sample of more than 120,000 adults from 18 and older, included people who identified themselves as LGBT in all 50 states and D.C. The poll was conducted by phone.
The report includes these additional findings on the subject of poverty in the LGBT community:
• African-American same-sex couples have poverty rates more than twice the rate of different-sex married African Americans.
• One-third of lesbian couples and 20.1 percent of gay male couples who don't have a high school diploma are in poverty, compared to 18.8 percent of heterosexual couples.
• Lesbian couples living in rural areas are more likely to be poor (14.1 percent) compared to 4.5 percent of lesbian couples in large cities; 10.2 percent of gay male couples who live in small metropolitan areas are poor compared with just 3.3 percent of gay male couples who live in large metropolitan areas.
• Nearly one in four children living with a male same-sex couple and 19.2 percent of children living with a female same-sex couple is in poverty. This compares with 12.1 percent of children living with married heterosexual couples who are in poverty.
• African-American children in gay male households have the highest poverty rate (52.3 percent) of any children in any household type.
• 14 percent of lesbian couples and 7.7 percent of gay male couples received food stamps, compared to 6.5 percent of straight married couples. In addition, 2.2 percent of same-sex female couples received government cash assistance compared to 0.8 percent of women in different-sex couples. And 1.2 percent of men in same-sex couples received cash assistance compared to 0.6 percent of men in different-sex couple relationships who received cash assistance.
The report's co-author Lee Badgett, a Williams Institute senior fellow and professor at the University of Massachusetts at Amherst, said it's difficult to draw a conclusion from the Williams Institute and other studies as to why there are higher poverty levels in the LGBT community.
"The people that I know who worked with LGBT people in poverty talk about the reasons being very complex," she said.
"I suspect that there are lots of disadvantages that people face, whether it's in the labor market or in schools and that maybe somehow they kind of come together, that they are sort of cumulative over time and make people more vulnerable to poverty. But I think we don't really know exactly why that happens," Badgett told the Blade.
In the Williams Institute report, she and co-authors Laura Durso and Alyssa Schneebaum call for further studies to explore the factors that contribute both to "poverty and economic resilience" within the LGBT community.
"Our analyses highlight different demographic subpopulations that may be particularly at-risk; however, we are unable to take a more fine-grained approach to identifying factors that contribute to poverty in these different communities," the report says.
"Identifying the conditions under which individuals and families descend into and escape from poverty will aid service organizations and government agencies in designing interventions to address this significant social problem," the report concludes.
Broadus of the Task Force said discrimination and bias make up at least some of the conditions that force LGBT people into poverty.
"We are less economically secure as a community due to suffering at the hands of discrimination in employment, marriage, insurance and less familial and societal support," he said. "The LGBT community as a whole lives at the margins and some at the margins of the margins such as women, people of color and children. When some of our community is vulnerable we are all vulnerable."
Biden, Harris, deliver remarks for White House Office of Gun Violence Prevention
Pulse survivor Brandon Wolf among those who spoke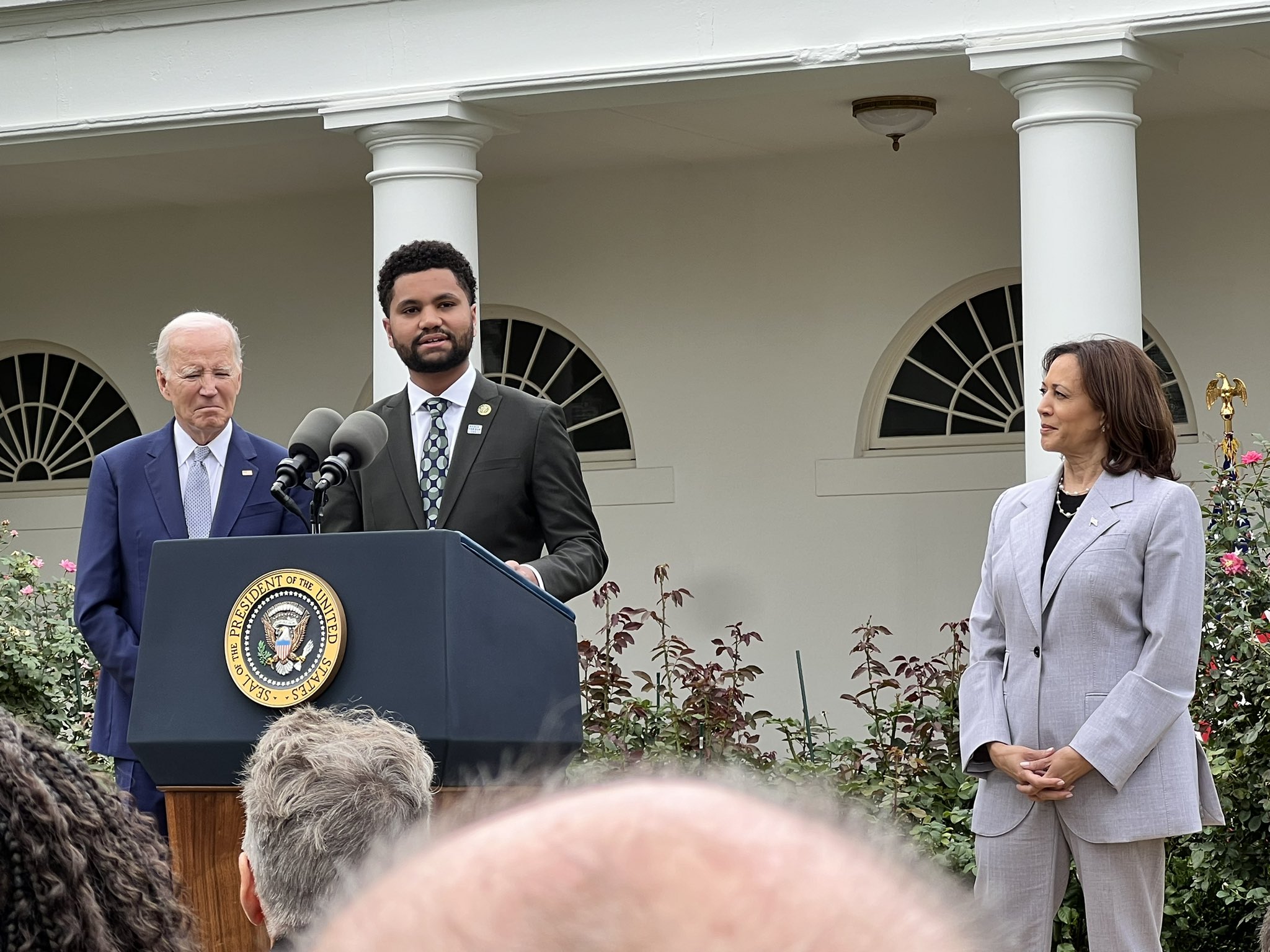 President Joe Biden, Vice President Kamala Harris, and U.S. Rep. Maxwell Frost (D-Fla.) addressed an audience from the Rose Garden of the White House on Friday to honor the establishment of a first-ever White House Office of Gun Violence Prevention.
In a press release Thursday announcing the move, the administration said its aim is to implement and expand the provisions of last year's Bipartisan Safer Communities Act along with those contained in the president's executive orders targeting issues of gun violence.
Additionally, Biden explained in his remarks, the office will coordinate more support for survivors, families and communities, including mental health services and financial aid; identify new avenues for executive action; and "expand our coalition of partners in states and cities across America" given the need for legislative solutions on the local and state level.
Harris, who will oversee the office, pledged to "use the full power of the federal government to strengthen the coalition of survivors and advocates and students and teachers and elected leaders to save lives and fight for the right of all people to be safe from fear and to be able to live a life where they understand that they are supported in that desire and that right."
The vice president noted her close experiences with the devastating consequences of gun violence in her work as a federal prosecutor, San Francisco district attorney, California attorney general and in her current role.
Biden's comments also included highlights of his administration's accomplishments combatting gun violence and a call to action for Congress to do more. "It's time again to ban assault weapons and high capacity magazines," he told lawmakers.
The president also credited the the work of advocates including those who were gathered at the White House on Friday: "all of you here today, all across the country, survivors, families, advocates — especially young people who demand our nation do better to protect all; who protested, organized, voted, and ran for office, and, yes, marched for their lives."
Taking the stage before introducing Biden, Frost noted that "Right before I was elected to Congress, I served as the national organizing director for March for Our Lives, a movement that inspired young people across the nation to demand safe communities."
"The president understands that this issue especially for young people, especially for marginalized communities, is a matter of survival," the congressman said. And the formation of this office, "comes from Pulse to Parkland," he said, adding, "we fight because we love."
Human Rights Campaign National Press Secretary Brandon Wolf, a survivor of the 2016 Pulse nightclub shooting, which was America's second deadliest mass shooting and the deadliest against the LGBTQ community, shared a comment with the Washington Blade after Friday's ceremony:
"Seven years ago, when my best friends and 47 others were murdered at our safe place — Pulse Nightclub — we promised to honor them with action. This is what that looks like. This deep investment in the fight to end gun violence matters, and I cannot wait to see Vice President Harris lead these efforts. We can blaze the path toward a future free of gun violence. And today marked an important step in that direction."
Federal judge: drag is 'vulgar and lewd,' 'sexualized conduct'
Ruling 'bristles with hostility toward LGBTQ people'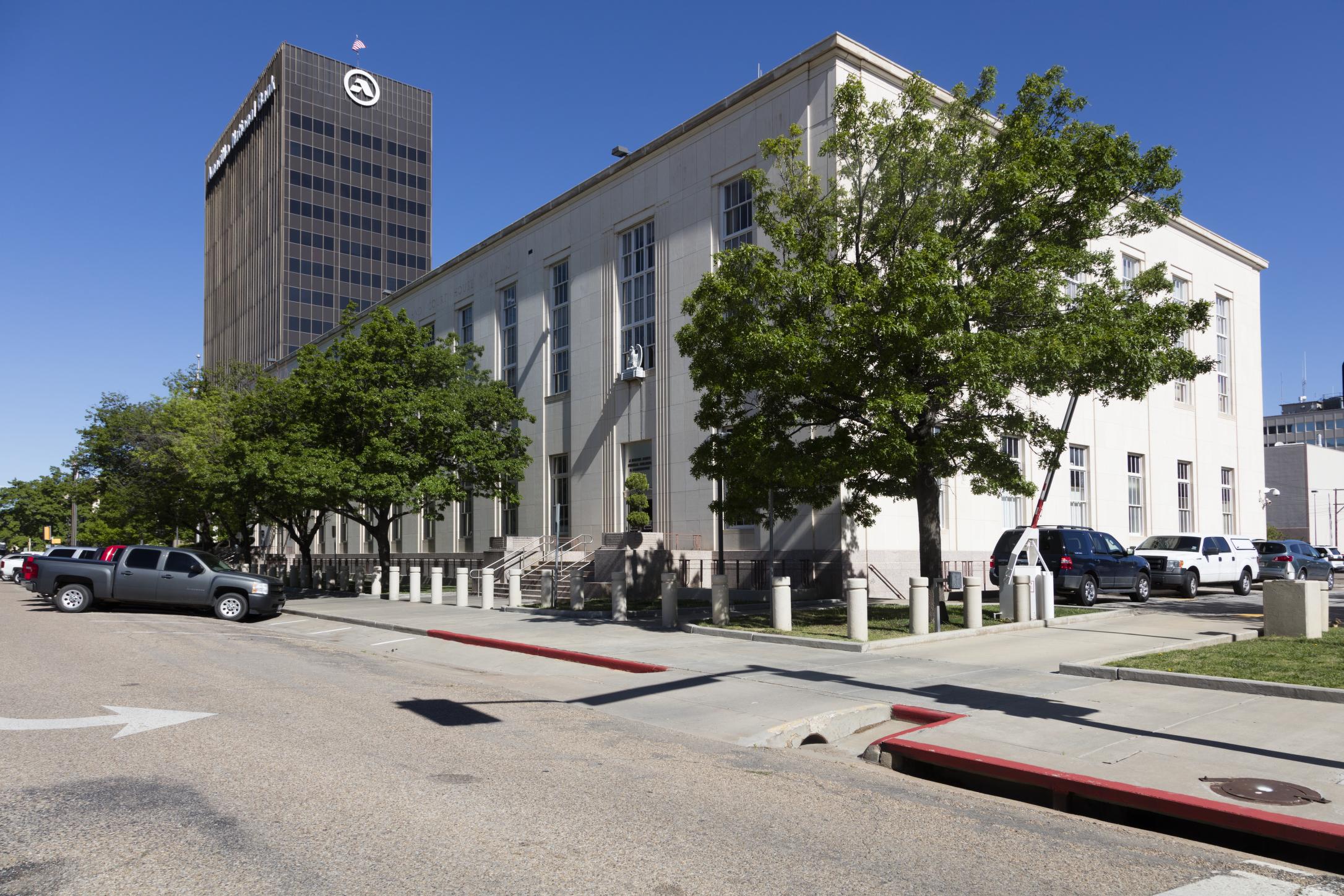 Judge Matthew Kacsmaryk of the U.S. District Court for the Northern District of Texas issued a ruling Thursday denying relief to a group of university students who sought to host a drag show over the objections of their school's president.
A Trump appointed jurist with deep ties to anti-LGBTQ and anti-abortion conservative legal activists, Kacsmaryk argued that drag performances probably do not constitute speech protected by the First Amendment.
As Slate Senior Writer Mark Joseph Stern wrote on X, this conclusion "conflicts with decisions from Texas, Florida, Tennessee and Montana which held that drag is constitutionally protected expression."
"It also bristles with undisguised hostility toward LGBTQ people," he added.
Kacsmaryk's 26-page decision describes drag performances as lewd and licentious, obscene and sexually prurient, despite arguments the plaintiffs had presented about the social, political, and artistic merit of this art form.
Judge Matthew Kacsmaryk refuses to grant relief to Texas college students who may be punished for hosting a drag show.

His condemns drag as "vulgar and lewd" "sexualized conduct" that harms children and is likely unprotected by the First Amendment. https://t.co/UPeolMfGON

— Mark Joseph Stern (@mjs_DC) September 22, 2023
As the Human Rights Campaign recently wrote, "drag artists and the spaces that host their performances have long served as a communal environment for queer expression."
The group added, "It is a form of art and entertainment, but, historically, the performances haven't only served to entertain, but also to truly advance the empowerment and visibility of LGBTQ+ people."
Nevertheless, anti-LGBTQ conservative activists and organizations have perpetuated conspiracy theories about members of the community targeting children for sexual abuse including by bringing them to drag performances.
Among these is a group with ties to the Proud Boys that was cited by Kacsmaryk in his ruling: Gays Against Groomers, an anti-LGBTQ and anti-transgender extremist group, according to the Anti-Defamation League and Southern Poverty Law Center.
Harris to oversee White House Office of Gun Violence Prevention
Goal is to implement and expand upon legislation, executive actions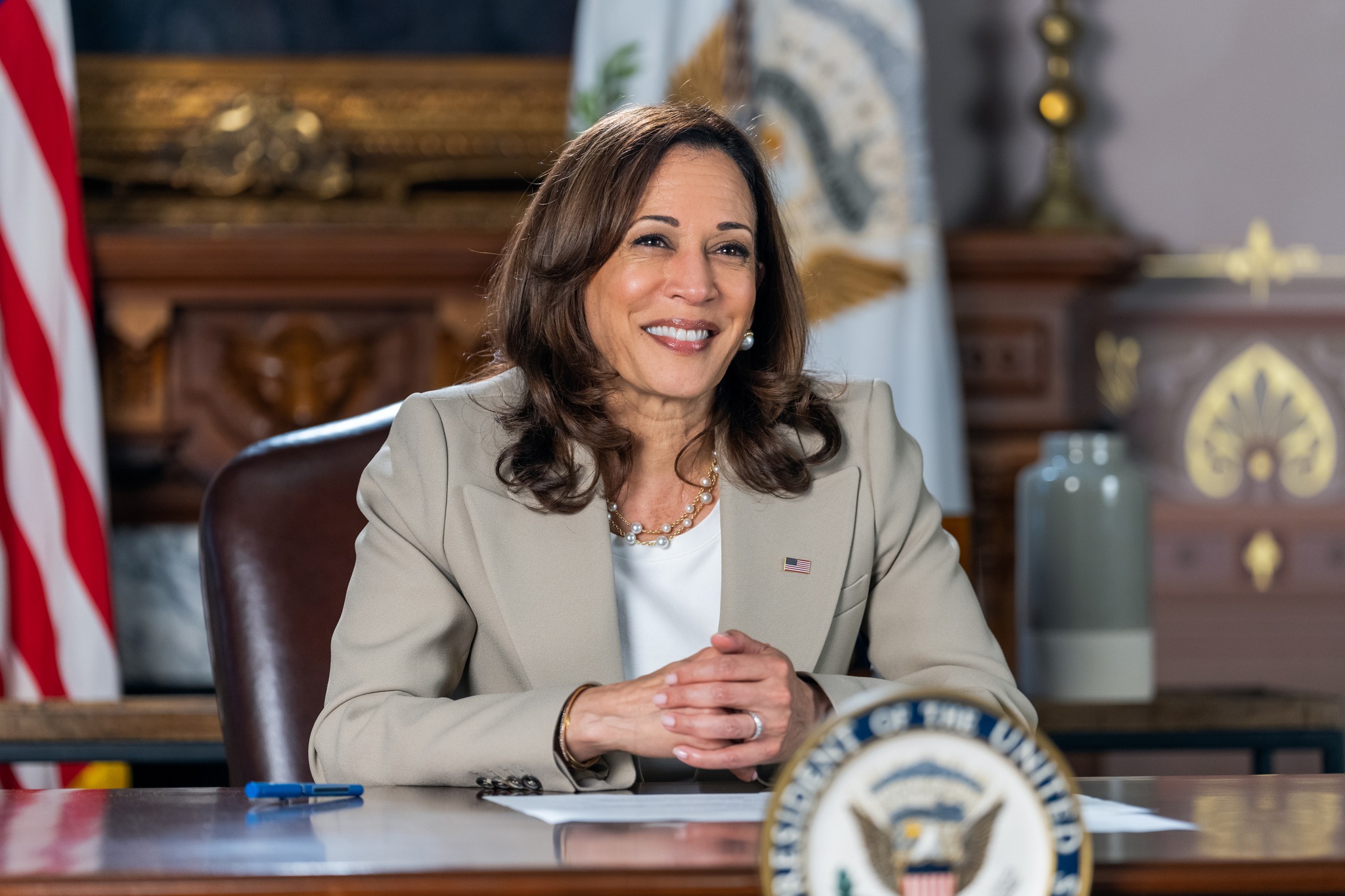 The White House announced Thursday evening that President Joe Biden on Friday will establish the first-ever White House Office of Gun Violence Prevention, to be overseen by Vice President Kamala Harris.
The office will focus on implementing and expanding upon executive and legislative actions, including the Bipartisan Safer Communities Act, "to reduce gun violence, which has ravaged communities across the country."
Serving under Harris will be Stefanie Feldman, "a longtime policy advisor to President Biden on gun violence prevention," and "leading gun violence prevention advocates Greg Jackson and Rob Wilcox."
"Every time I've met with families impacted by gun violence as they mourn their loved ones, and I've met with so many throughout the country, they all have the same message for their elected officials: 'do something,'" Biden said in a statement.
The president noted his signing of last year's bipartisan gun violence prevention law, a flagship legislative accomplishment for the administration, along with his issuance of more executive actions than any president in history to address this problem.
Calling these "just the first steps," Biden said the establishment of the White House Office on Gun Violence Prevention will "build upon these measures and keep Americans safe."
He also urged Congress to do more by passing legislation requiring universal background checks, and baning assault weapons and high capacity magazines.
In a statement, Harris said, "This epidemic of gun violence requires urgent leadership to end the fear and trauma that Americans experience every day."
"The new Office of Gun Violence Prevention will play a critical role in implementing President Biden's and my efforts to reduce violence to the fullest extent under the law," she said, "while also engaging and encouraging Congressional leaders, state and local leaders, and advocates to come together to build upon the meaningful progress that we have made to save lives."
"Our promise to the American people is this: we will not stop working to end the epidemic of gun violence in every community, because we do not have a moment, nor a life to spare," the vice president said.