Obama admin says insurers can't discriminate against gay unions
Prohibits discrimination even in non-marriage equality states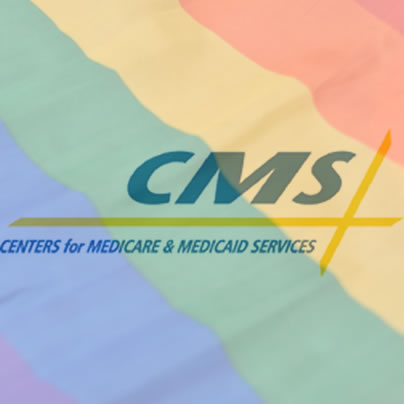 The Obama administration clarified on Friday that insurers are prohibited from discriminating against same-sex marriages for the purposes of non-grandfathered family coverage — even if applicants are applying in non-marriage equality states.
In guidance dated March 14, the Centers for Medicare & Medicaid says existing provisions in the health care reform law prohibiting discrimination by insurers on the basis of gender — which the Obama administration has interpreted to extend non-discrimination protections based on sexual orientation and gender identity — also requires insurers not to refuse family coverage for married same-sex couples.
The guidance is set up as Q&A. The question is "If a health insurance issuer in the group or individual market offers coverage of an opposite-sex spouse, may the issuer refuse to offer coverage of a same-sex spouse?" The response starts off simply, "No."
"This section prohibits an issuer from choosing to decline to offer to a plan sponsor (or individual in the individual market) the option to cover same-sex spouses under the coverage on the same terms and conditions as opposite sex-spouses," the guidance states.
Alicia Hartinger, a CMS spokesperson, said the guidance spells out that non-discrimination is the rule for insurers — both on and off the health insurance exchanges — when selling policies.
"CMS recognizes the importance of all Americans and their families having access to quality, affordable coverage," Hartinger said. "Today's guidance clarifies that issuers may not choose to treat same-sex spouses differently from opposite-sex spouses. If an issuer offers opposite-sex spouse coverage, it may not choose to deny the same coverage to a same-sex spouse. We will continue to work with states and issuers to help ensure all Americans have an equal opportunity to purchase the new coverage options available to them."
The guidance says insurers cannot refuse family coverage to married same-sex couples even if they live in — or the insurance is sold in — a non-marriage equality state that doesn't recognize those unions.
Additionally, the guidance acknowledges insurers may not have realized this prohibition when designing their policies for the 2014 coverage year. Accordingly, while encouraging immediate compliance, CMS says insurers need not begin adhering to this policy until Jan. 1, 2015. The guidance also directs states to begin enforcing the regulations no later than Jan. 1, 2015.
The guidance doesn't address whether it requires CMS to provide coverage to same-sex couples in domestic partnerships or civil unions. A CMS official said the guidance applies only to marriages, not these other unions.
LGBT advocates praised the new guidance as a step toward ensuring that married same-sex couples have the same access to health insurance as their opposite-sex counterparts.
Rea Carey, executive director of the National Gay & Lesbian Task Force, earlier said her group wanted the Obama administration to make the clarification and upon news of the guidance said it would help same-sex couples "hurting right now" because they were denied health insurance.
"Today's important HHS announcement will help remove this type of discrimination by requiring the health insurance industry to treat us the same as straight married couples — even if the states where we live do not recognize marriage equality," Carey said. "While insurers are not required to be in compliance with the new rules until January 2015, we urge the industry to act now — as affordable health care delayed is affordable health care denied."
There have been reported incidents of married gay couples being unable to receive family coverage in the aftermath of the implementation of the Affordable Care Act. In February, a gay couple — Alfred Cowger and Anthony Wesley of Gates Mills, Ohio — filed a federal lawsuit charging that they were unable to obtain family coverage because their state doesn't recognize their marriage.
In January, Blue Cross and Blue Shield canceled family insurance policies it sold to same-sex couples under the Affordable Care Act in North Carolina. Following news reports about the cancellations, the insurer changed course and agreed to offer family coverage on the health insurance exchange to same-sex couples.
Kellan Baker, director of the LGBT State Exchanges Project for the Center for American Progress, said the new guidance is important because research shows LGBT families have trouble accessing health insurance.
"Research has shown that same-sex couples, as well as transgender people and other members of the lesbian, gay, bisexual, and transgender, or LGBT, communities, frequently face obstacles to affordable, comprehensive insurance coverage," Baker said. "My colleagues and I look forward to working with HHS to ensure that this guidance is fully implemented in a timely manner and that similar action is taken to remove other barriers to coverage, such as discriminatory insurance exclusions that target transgender people."
Avoiding a shutdown looks likely as House clears bipartisan spending bill
45-day continuing resolution passed 335-91.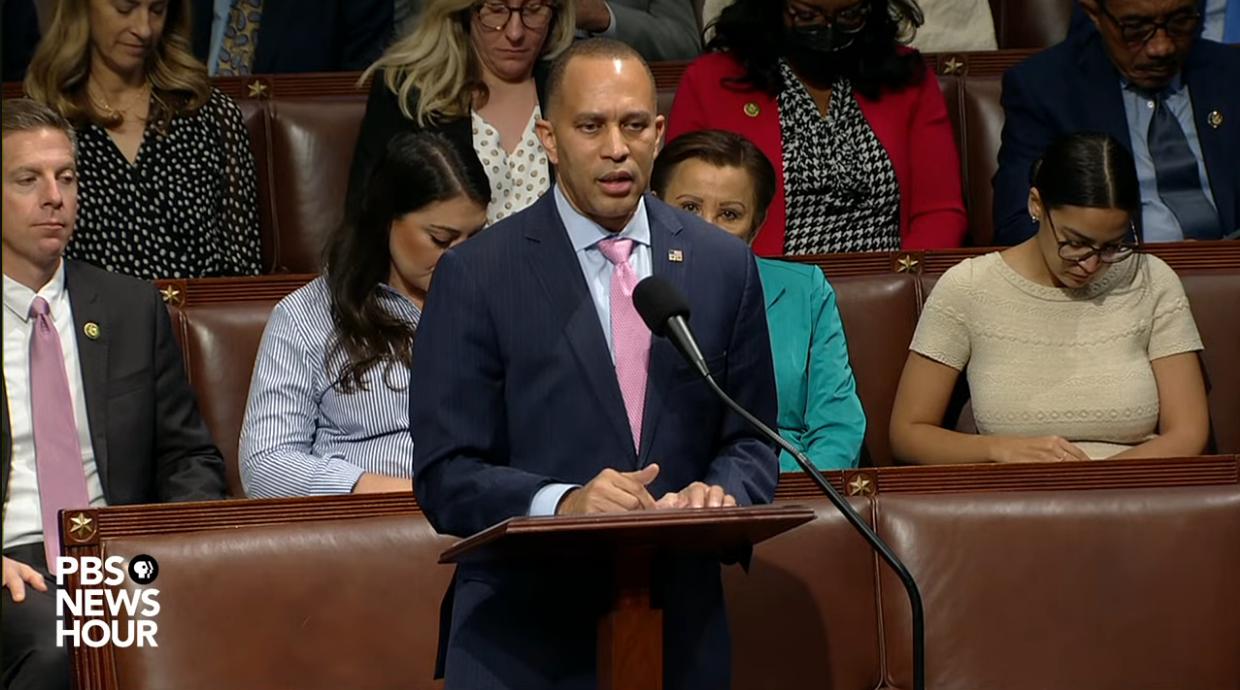 The U.S. House on Saturday approved a 45-day continuing resolution that, should the Senate approve the stopgap measure, as expected, will avert a government shutdown.
In a stunning turn of events, a coalition of Republicans and Democrats backed the proposal, H.R. 5860 advanced by House Speaker Kevin McCarthy (R-Calif.), which was passed with a vote of 335-91.
Ninety Republicans and one Democrat voted against the continuing resolution which, in addition to funding U.S. government agencies through mid-November, will provide billions in disaster relief .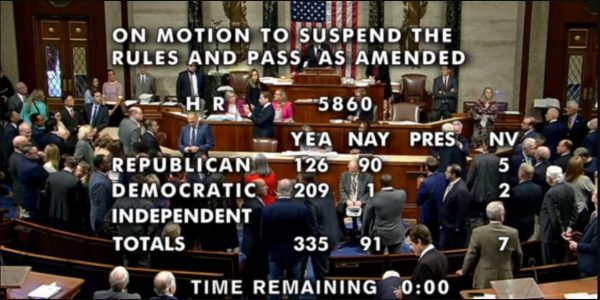 Democrats agreed to the bill even though it did not contain U.S. aid to Ukraine. Still, the most conservative members of McCarthy's caucus have warned they would replace their speaker if he cooperated with Democrats on a deal to avoid a shutdown.
In recent weeks, these members advanced far-right anti-LGBTQ amendments to spending packages that stood no chance of becoming law.
Eswatini government refuses to allow LGBTQ rights group to legally register
Supreme Court previously ruled in favor of Eswatini Sexual and Gender Minorities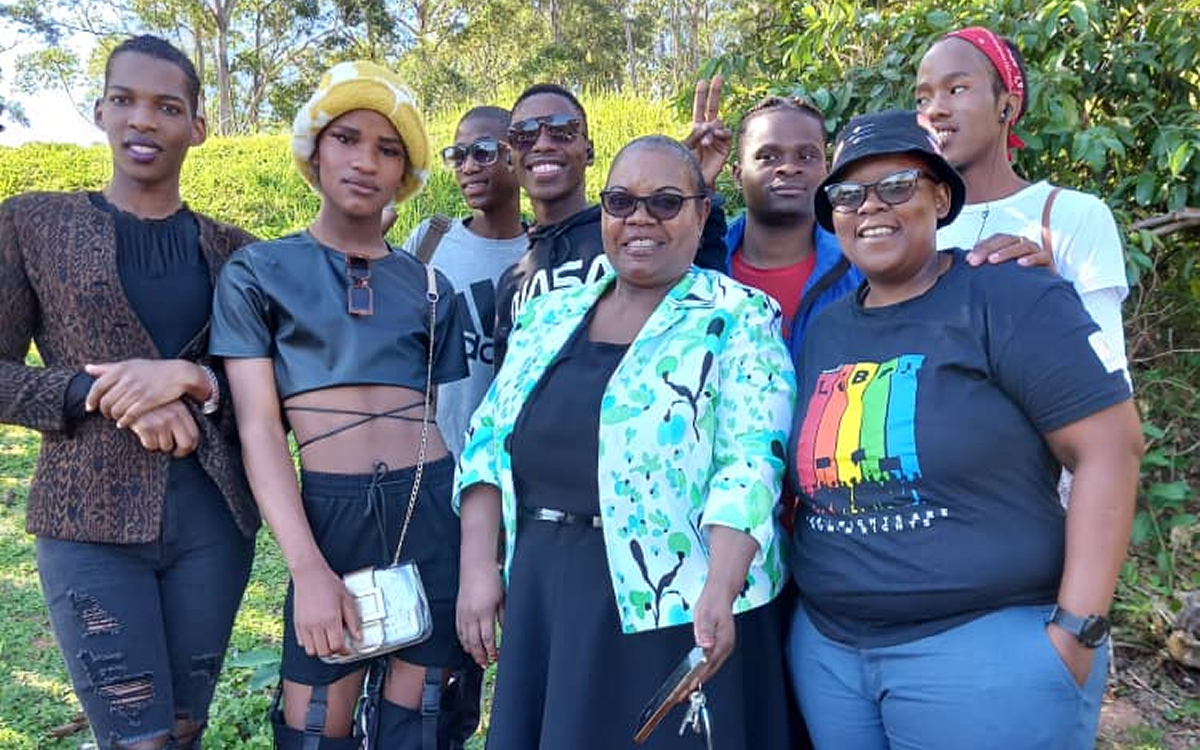 The Eswatini Commerce, Industry and Trade Ministry this week said it will not allow an LGBTQ rights group to register.
The country's Supreme Court in June ruled the government must allow Eswatini Sexual and Gender Minorities to register.
The Registrar of Companies in 2019 denied the group's request. Eswatini Sexual and Gender Minorities the following year petitioned the Supreme Court to hear their case. The Supreme Court initially ruled against the group, but it appealed the decision.
"[The] Minister of Commerce and Trade refuses to register ESGM citing the 'Roman Dutch Law,'" said Eswatini Sexual and Gender Minorities on Thursday in a tweet to its X account. "This was after the Supreme Court ruled unanimously that the refusal to register ESGM by the registrar was unconstitutional."
Virginia Beach high school students stage walkouts to support transgender rights
City's school board approved policy to out trans students to parents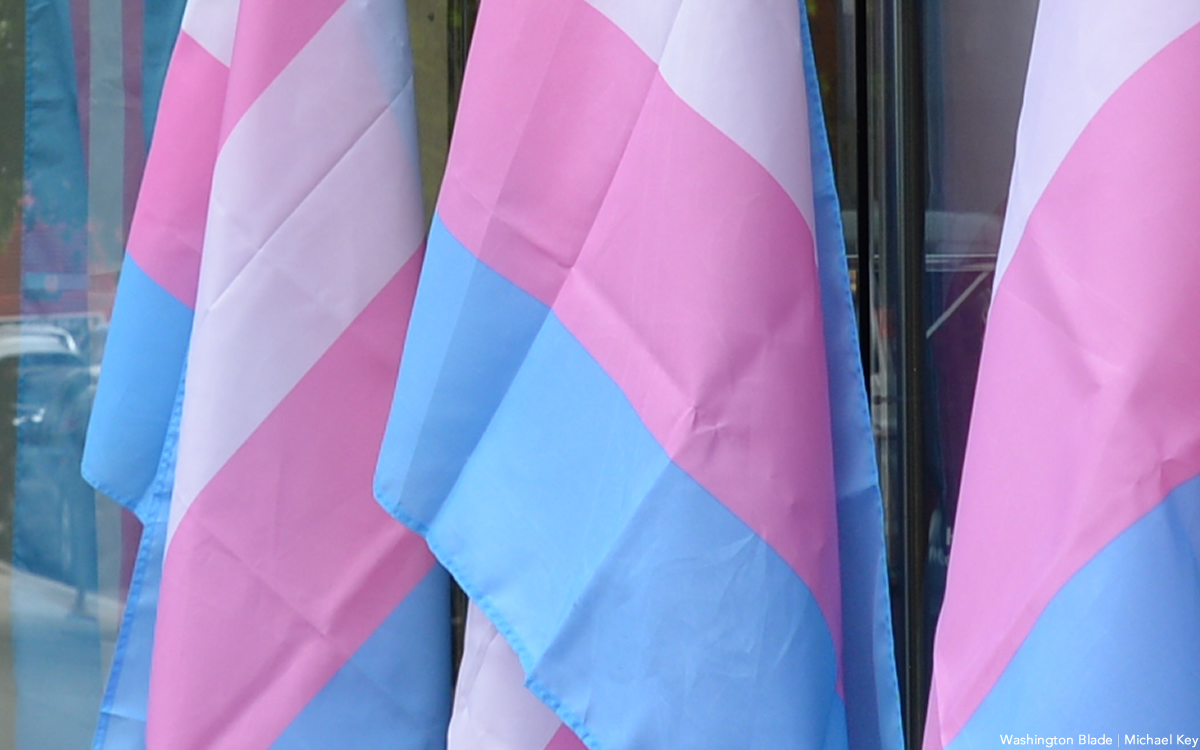 Students at five Virginia Beach high schools on Friday staged walkouts in support of transgender rights.
The walkout is in response to the Virginia Beach School Board approving policy 5-31, which the Pride Liberation Project says will require schools to out trans students to their parents.
Students have been organizing walkouts across the state since Republican Gov. Glenn Youngkin earlier this year announced new guidelines for trans and nonbinary students.
"Students like me aren't going to be able to talk to our teachers if we're constantly worried about our school officials calling home to forcibly out us," AJ, a trans Kellam High School Student, told the Pride Liberation Project.