Tennessee asks 6th Circuit to stay recognition of same-sex marriages
Lower court required state to recognize marriages of three plaintiff couples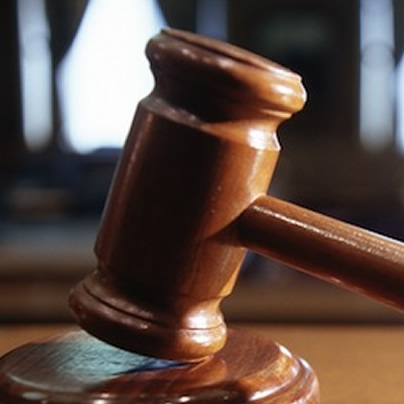 In a 41-page filing on Tuesday, Tennessee Attorney General Robert Cooper Jr. and other state attorneys write that plaintiff couples "will not be irreparably harmed" by a stay pending appending in the lawsuit, known as Tanco v. Haslam.
"[W]ith regard to Plaintiff's due-process and equal-protection claims, Tennessee has a rational basis to limit marriage to opposite-sex couples," the filing states. "A traditional purpose for the institution of marriage was to ensure that procreation would occur only within the confines of a stable family unit."
The order requiring Tennessee to recognize the same-sex marriages of three plaintiff couples in the lawsuit was made by U.S. District Judge Aleta Trauger, a Clinton appointee. After her order, she denied a request from the state to halt recognition of the marriages pending appeal of the lawsuit.
But Trauger restricted her decision to the three same-sex couples involved in the lawsuit at the time of the ruling as opposed to requiring Tennessee to recognize all same-sex marriage performed elsewhere.
In the filing, Cooper expresses concern that allowing the litigation to proceed without a stay would encourage other same-sex couples in Tennessee to "secure such injunctive relief."
"Indeed, the District Court's determination of harm to Plaintiffs Kostura and DeKoe rests solely upon the alleged indignities they suffer and the uncertainty of their martial protections —subjective harms that can arguably be applied to any other same-sex couple with an out-of-state marriage," Cooper writes. "Such harm is insufficient to warrant preliminary injunctive relief, as discussed below, and the district court's ruling to the contrary opens the gates to injunctive relief for future plaintiffs."
Shannon Minter, legal director for the National Center for Lesbian Rights, told the Blade earlier this week Tennessee cannot meet the standard for a stay in this case.
"The Tennessee ruling applies only to three couples who were validly married before they moved to Tennessee to accept new jobs there," Minter said. "Tennessee recognizes the marriages of millions of couples and could not conceivably suffer any harm from recognizing these three marriages. The three couples, however, will suffer irreparable harm if Tennessee does not recognize their marriages as their lawsuit progresses."
On the same day that the U.S. Sixth Circuit Court of Appeals placed a stay on marriage equality in Michigan, Tennessee asked the court to halt a court order requiring the state to recognize the marriages of three plaintiff couples.
White House mum on whether Biden raised LGBTQ rights with Putin
Geneva summit took place amid ongoing Chechnya crackdown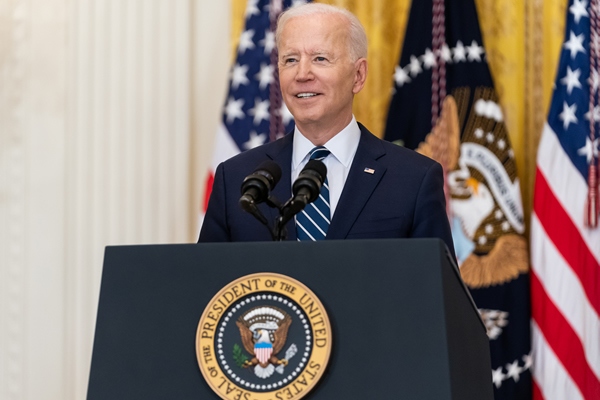 The White House on Wednesday did not say whether President Biden raised Russia's LGBTQ rights record during his summit with Russian President Vladimir Putin.
"I told President Putin my agenda is not against Russia or anyone else; it's for the American people: fighting COVID-19; rebuilding our economy; reestablishing our relationships around the world with our allies and friends; and protecting our people," Biden told reporters during a press conference that took place after the summit, which took place in Geneva, ended. "That's my responsibility as president.

"I also told him that no president of the United States could keep faith with the American people if they did not speak out to defend our democratic values, to stand up for the universal rights and fundamental freedoms that all men and women have, in our view," added Biden. "That's just part of the DNA of our country."
Biden said he told Putin that "human rights is going to always be on the table, I told him."
"It's not about just going after Russia when they violate human rights; it's about who we are," said Biden. "How could I be the president of the United States of America and not speak out against the violation of human rights?"
Biden also told reporters the U.S. will continue to "raise our concerns about cases like Alexey Navalny," a Russian opposition leader who remains in jail.
Navalny last August spent weeks in a coma after he was poisoned with Novichok in the Siberian city of Tomsk. Navalny underwent treatment in Germany before he returned to Russia in January.   
"I made it clear to President Putin that we'll continue to raise issues of fundamental human rights because that's what we are, that's who we are," Biden told the reporters. "The idea is: 'We hold these truths self-evident that all men and women … ' We haven't lived up to it completely, but we've always widened the arc of commitment and included more and more people."
Putin in 2013 sparked global outrage when he signed a law that bans the promotion of so-called gay propaganda to minors. Putin in April signed a series of constitutional amendments that, among other things, formally defines marriage as between a man and a woman in Russia.
Chechen President Ramzan Kadyrov, who is a close Putin ally, and the Kremlin continue to downplay the anti-LGBTQ crackdown in Chechnya.
The State Department in February expressed concern over the fate of two Chechen brothers who were arrested in Russia and returned to their homeland, even though they had fled its anti-LGBTQ crackdown.
The Russian LGBT Network, a Russian LGBTQ rights group, said authorities in Dagestan, a semi-autonomous Russian republic that borders Chechnya, on June 10 kidnapped a bisexual woman who had sought refuge at a shelter for domestic violence survivors. Reports indicate Chechen police officers forced her into a vehicle and drove her back to Chechnya.
The National Security Council before the summit did not respond to the Washington Blade's request for comment about whether Biden planned to raise Russia's LGBTQ rights record with Putin. A State Department spokesperson referred the Blade to the White House for comment.
Chris Johnson contributed to this article.
Conservative West Virginia state GOP lawmaker comes out during Pride
"I'm still a conservative Republican. That's rare, I know, but you can be gay and Republican. You can be gay and conservative."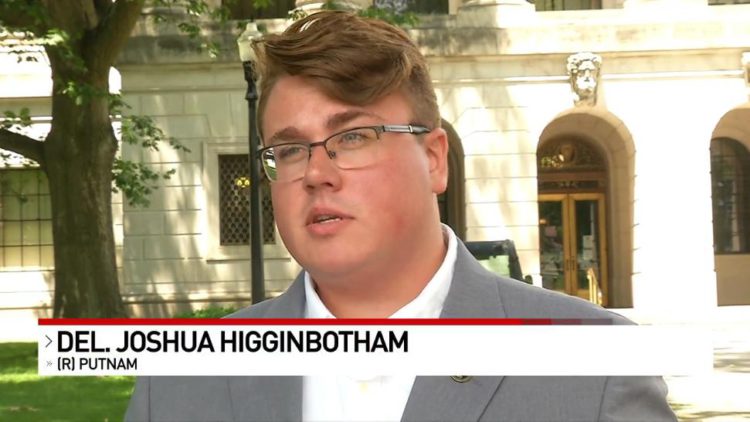 CHARLESTON, WVA. – A conservative Republican lawmaker in the House of Delegates took to Twitter and other social media platforms this past weekend announcing that he is gay. Twenty-four year old Joshua Higginbotham said that he felt he owed it to the voters of West Virginia, after recently deciding to share it with his family and friends.
Higginbotham, who was first elected to the House when he was only 19, represents rural Putnam County located alongside Interstate 64 between the state's capital city of Charleston to the East and Huntington to the West. His campaign adverts have all trumpeted his avid support of the Second Amendment as well as taking a pro-life position.
However, a check of some of his recent legislation shows a more progressive mindset. He is lead sponsor on House Bill 2998, a measure amending the State's current codes relating to unlawful discriminatory practices in four categories covered by the West Virginia Human Rights Act and the Fair Housing Act, adding language that prohibits discrimination based upon age and sexual orientation, or gender identity; and defining "sexual orientation" and "gender identity."
That measure, earlier in the legislative session, led to a series of conflicts which involved the state's only other openly gay lawmaker, Democratic Delegate Cody Thompson (D43-Marion). Republican House Delegate John Mandt, who resigned after posting an anti-gay slur but then was re-elected drew harsh criticism for an extended online diatribe opposing protections against discrimination based on sexual orientation and gender identity the Associated Press reported earlier this year on February 7, 2021.
In his social media video as well as in an interview with reporter Anthony Conn from the local ABC News affiliate WCHS 8 in Charleston, Higginbotham said, "I am still a Christian. People think that gay people can't be Christians. I believe God loves me no matter what. I'm still a conservative Republican. That's rare, I know, but you can be gay and Republican. You can be gay and conservative."
He added referring to his conservative politics that "nothing changes except now [you] know about my personal life."
The statewide LGBTQ advocacy group Fairness West Virginia applauded the delegate's decision to come out. "We think that it's great that Delegate Higginbotham can lead his authentic life now. This must be a big burden that's lifted off his shoulders," Executive Director Andrew Schneider told WCHS ABC 8.
There are some in the state who are critical of Higginbotham. One source who asked to not be identified, told the Blade in a phone call Tuesday that Higginbotham's support of former President Trump raised some doubts as to his veracity especially in issues surrounding Transgender West Virginians.
Lesbian, trans Defense nominees sail through confirmation hearings
Biden picks exemplify change after LGBTQ bans lifted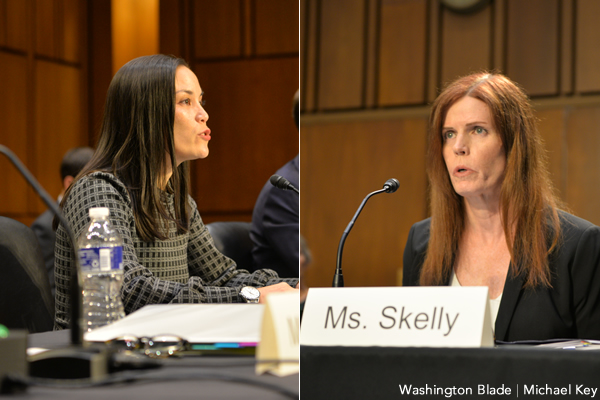 Two nominees, one lesbian and one transgender, sailed though a breezy confirmation hearing on Wednesday for high-ranking positions at the Defense Department.
Among the five nominees questioned before the Senate Armed Services Committee were Shawn Skelly, who's transgender and nominated to become assistant secretary of defense for readiness, and Gina Ortiz Jones, who's a lesbian and nominated to become under secretary of the Air Force.
The LGBTQ nominees for the high-ranking posts stand out in the wake of the Biden administration enacting to reverse the transgender military ban enacted under President Trump, as well as the coming anniversary of the lifting of "Don't Ask, Don't Tell."
Both Jones, a former Air Force pilot, and Skelly, a 20-year veteran of the U.S. Navy, served in the U.S. military at times when they would have been discharged due to their sexual orientation or gender identity.
Jones made a reference to serving under "Don't Ask, Don't Tell" as part of her opening statement for the confirmation hearing.
"My experience in the Air Force was hindered by the 'Don't Ask, Don't Tell' policy, yet I to remain undeterred because of my desire to serve our country," Jones said. "That experience cemented my resolve to ensure anyone ready and able to serve can do so to their full potential and accordingly our country's fullest potential."
Annise Parker, CEO of LGBTQ Victory Institute, said in a statement the nominations of the LGBTQ individuals to high-ranking Defense roles is significant.
 
"These two trailblazing nominees demonstrated their deep military expertise and qualifications before the committee and we know their experiences as LGBTQ people will shape their leadership in these critical positions," Parker said. "Their performance was a powerful testament to the progress our military and nation has made – just one decade after the repeal of 'Don't Ask, Don't Tell' – and is an important moment for LGBTQ service members who served or continue to serve in silence. Their confirmation will transform perceptions of LGBTQ people within the ranks of the U.S. military, but also among the leaders of militaries we work with around the world."
No member of the committee objected to — or even pointed out — the sexual orientation or gender identity of the nominees. In fact, Sen. James Inhofe (R-Okla.), who had openly called for codifying the transgender military ban into law as opposed to reversing it, notably recognized Skelly's gender identity by referring to her as "Ms. Skelly" when addressing her.
Questions, instead, comprised issues related to the U.S. military, including rooting out "extremism" in the military, competition with China, access to care at medical facilities and the U.S. military being the biggest single consumer of fossil fuels.
Skelly, in her opening statement, said she was "simultaneously humbled and inspired" over being nominated for the role as assistant secretary of defense for readiness, which includes being responsible for recruitment, career development, pay and benefits, and oversight of the state of military readiness.
"As a retired Naval flight officer, the importance of the department safety and professional military education programs, and the manner in which they support the readiness of the total force are deeply ingrained in me, and if confirmed, I will ensure they receive the priority and focus they deserve," Skelly said.
Jones and Skelly are two of three pending LGBTQ nominees for high-ranking Defense positions. The other is Brenda "Sue" Fulton, a lesbian who had advocated for "Don't Ask, Don't Tell" repeal and was nominated to become assistant secretary of defense for manpower and readiness.
It wasn't immediately clear why Fulton wasn't among the nominees questioned on Wednesday even though she was nominated at the same time. The Senate Armed Services Committee didn't respond Wednesday to the Washington Blade's request for comment.