Tennessee asks 6th Circuit to stay recognition of same-sex marriages
Lower court required state to recognize marriages of three plaintiff couples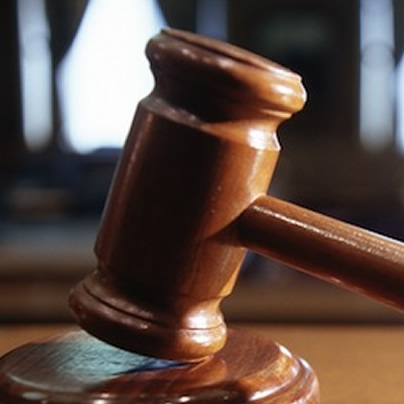 In a 41-page filing on Tuesday, Tennessee Attorney General Robert Cooper Jr. and other state attorneys write that plaintiff couples "will not be irreparably harmed" by a stay pending appending in the lawsuit, known as Tanco v. Haslam.
"[W]ith regard to Plaintiff's due-process and equal-protection claims, Tennessee has a rational basis to limit marriage to opposite-sex couples," the filing states. "A traditional purpose for the institution of marriage was to ensure that procreation would occur only within the confines of a stable family unit."
The order requiring Tennessee to recognize the same-sex marriages of three plaintiff couples in the lawsuit was made by U.S. District Judge Aleta Trauger, a Clinton appointee. After her order, she denied a request from the state to halt recognition of the marriages pending appeal of the lawsuit.
But Trauger restricted her decision to the three same-sex couples involved in the lawsuit at the time of the ruling as opposed to requiring Tennessee to recognize all same-sex marriage performed elsewhere.
In the filing, Cooper expresses concern that allowing the litigation to proceed without a stay would encourage other same-sex couples in Tennessee to "secure such injunctive relief."
"Indeed, the District Court's determination of harm to Plaintiffs Kostura and DeKoe rests solely upon the alleged indignities they suffer and the uncertainty of their martial protections —subjective harms that can arguably be applied to any other same-sex couple with an out-of-state marriage," Cooper writes. "Such harm is insufficient to warrant preliminary injunctive relief, as discussed below, and the district court's ruling to the contrary opens the gates to injunctive relief for future plaintiffs."
Shannon Minter, legal director for the National Center for Lesbian Rights, told the Blade earlier this week Tennessee cannot meet the standard for a stay in this case.
"The Tennessee ruling applies only to three couples who were validly married before they moved to Tennessee to accept new jobs there," Minter said. "Tennessee recognizes the marriages of millions of couples and could not conceivably suffer any harm from recognizing these three marriages. The three couples, however, will suffer irreparable harm if Tennessee does not recognize their marriages as their lawsuit progresses."
On the same day that the U.S. Sixth Circuit Court of Appeals placed a stay on marriage equality in Michigan, Tennessee asked the court to halt a court order requiring the state to recognize the marriages of three plaintiff couples.
Mark Milley defends cancellation of drag show at Nevada Air Force base
Move followed pressure from anti-LGBTQ Rep. Gaetz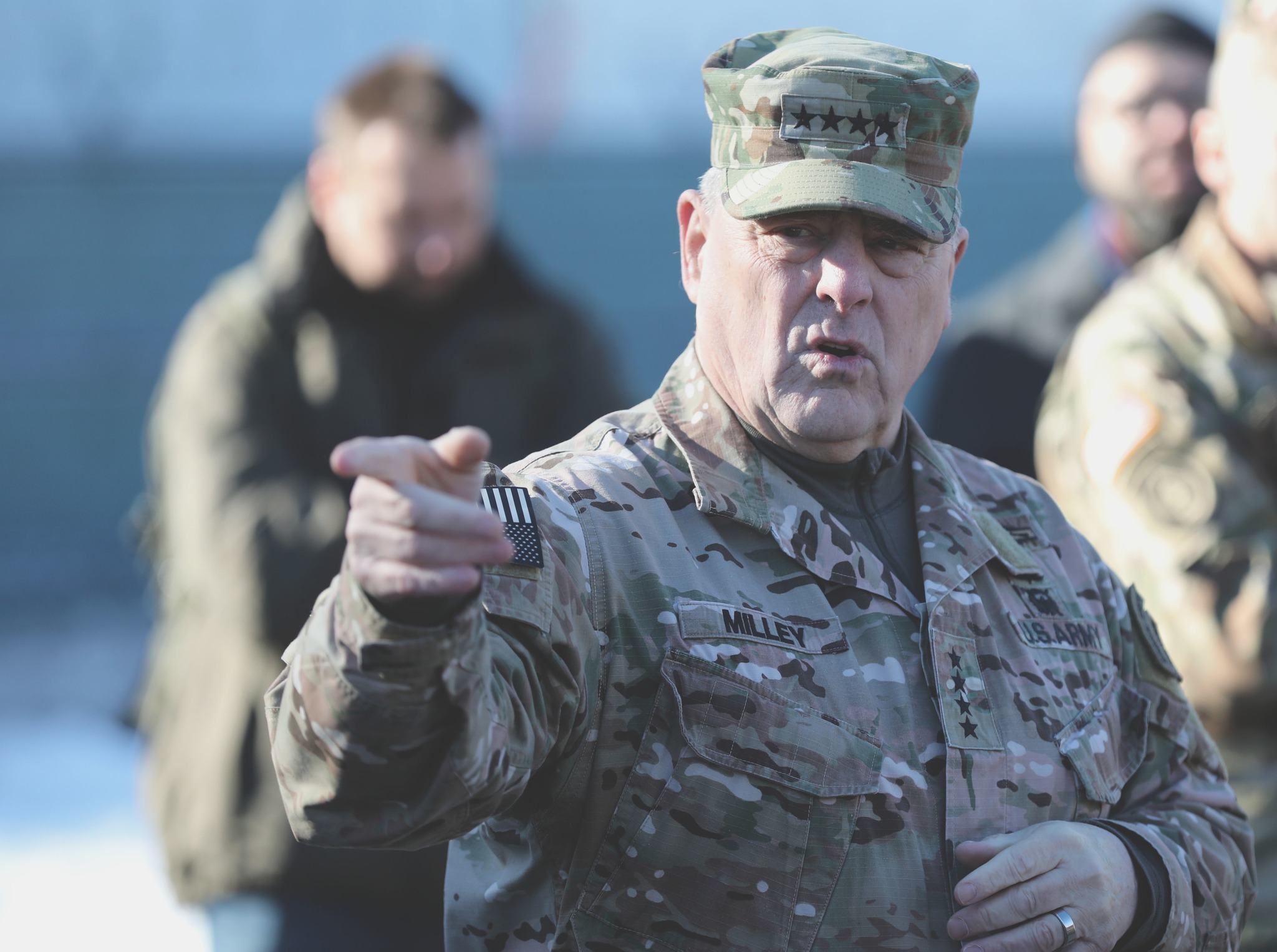 U.S. Army General Mark Milley, chair of the U.S. Joint Chiefs of Staff, told CNN's Oren Liebermann during an interview Monday that last week's cancellation of a drag show at Nellis Air Force base in Nevada was "the absolute right thing to do."
The top U.S. military officer said the decision came from U.S. Secretary of Defense Lloyd Austin, but added that he agreed with the move.
A Pentagon source familiar with the matter told the Washington Blade on Thursday that Milley informed Air Force Chief of Staff Gen. Charles Q. Brown, Jr. that it is not Pentagon policy to fund drag shows on bases and the show needed to be canceled or moved off base.
He echoed those comments during Monday's interview, asserting that the performances "were never part of [Department of Defense] policy to begin with, and they're certainly not funded by federal funds."
"DoD resources should be used for mission-essential operations, not diverted toward initiatives that create cultural fissures within our service ranks," anti-LGBTQ U.S. Rep. Matt Gaetz (R-Fla.) said in a May 23 letter to Milley and Austin.
"I find it completely unacceptable that DoD is using taxpayer dollars to fund DEI programs that are divisive in nature," said Gaetz, referring to diversity, equity, and inclusion – programs typically administered by corporations that have increasingly become targets of conservative outrage.
Milley pushed back on accusations that the military had "gone woke" during the interview, which took place in Normandy, France, marking the 79th anniversary of the D-Day invasion into Nazi-occupied Europe on June 6, 1944.
Large crowds expected at Capital Pride parade, festival
Bowser says there are no credible threats to events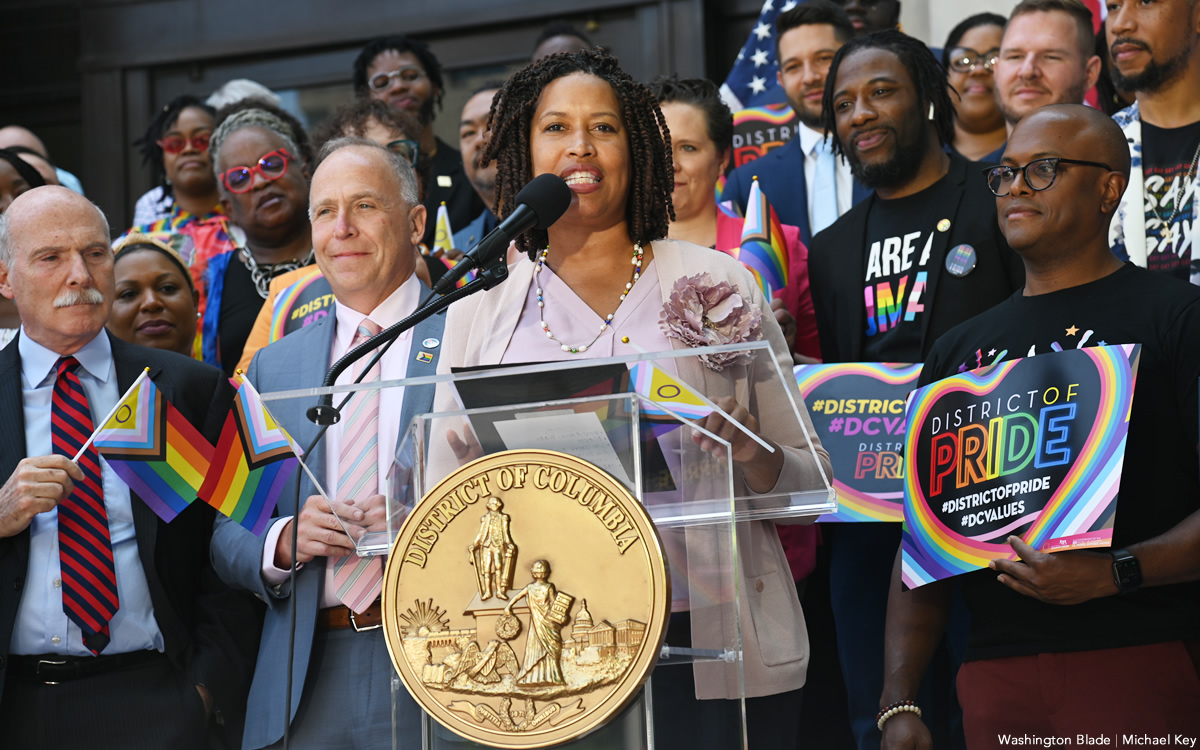 Hundreds of thousands of people are expected to attend the Capital Pride Parade on Saturday.
The parade will follow a 1.5-mile route that will step off on 14th Street at T Street, N.W., and finish on P Street at 21st Street, N.W. A map of the expected parade route can be found on the Capital Pride website. 
The Capital Block Party will take place at the intersection of Q and 17th Streets, N.W., during the parade. The party will feature local vendors, food trucks and a 21+ beverage garden and it will also have a designated viewing area for families with children to watch the parade, along with other children's activities.
The fourth annual Pride on the Pier will take place at the Wharf during the parade. The event, hosted by the Washington Blade, LURe DC and the Wharf, will have a fireworks show, a DJ and more.
The parade will be followed by the Capital Pride Festival on June 11. Taking place on Pennsylvania Avenue, N.W., the festival will feature more than 300 booths with local vendors, businesses and organizations. From 12-8 p.m., the Capital Pride Concert will host acts such as Broadway actress Idina Menzel and "RuPaul's Drag Race" winner Monét X Change.
D.C. Mayor Muriel Bowser last Thursday told the Washington Blade after she helped to raise the Progress Pride flag at the Wilson Building that there have been no credible threats to any upcoming Pride events in D.C. amid a rise in violence against the LGBTQ community. 
"MPD is constantly working with all of our agencies to make sure we have safe special events and we're going to keep going with our planning, like we do every year," Bowser said. "There's always a scan for any threats to the District."
The Metropolitan Police Department is investigating a bomb threat made on Twitter for the annual District Pride concert scheduled for June 29 at the Lincoln Theatre.
Temperatures are forecast to reach the mid-80s on Saturday and the low-90s on Sunday. Precipitation chances on both days are low.
With recent air quality issues, Alert DC is advising those with respiratory issues to wear masks, avoid strenuous activities and reduce time spent outdoors.
Further details and a full calendar of events can be found on the Capital Pride website.
Calif. school district meeting over LGBTQ studies turns violent
Police officers and protestors clashed outside Glendale Unified School Board meeting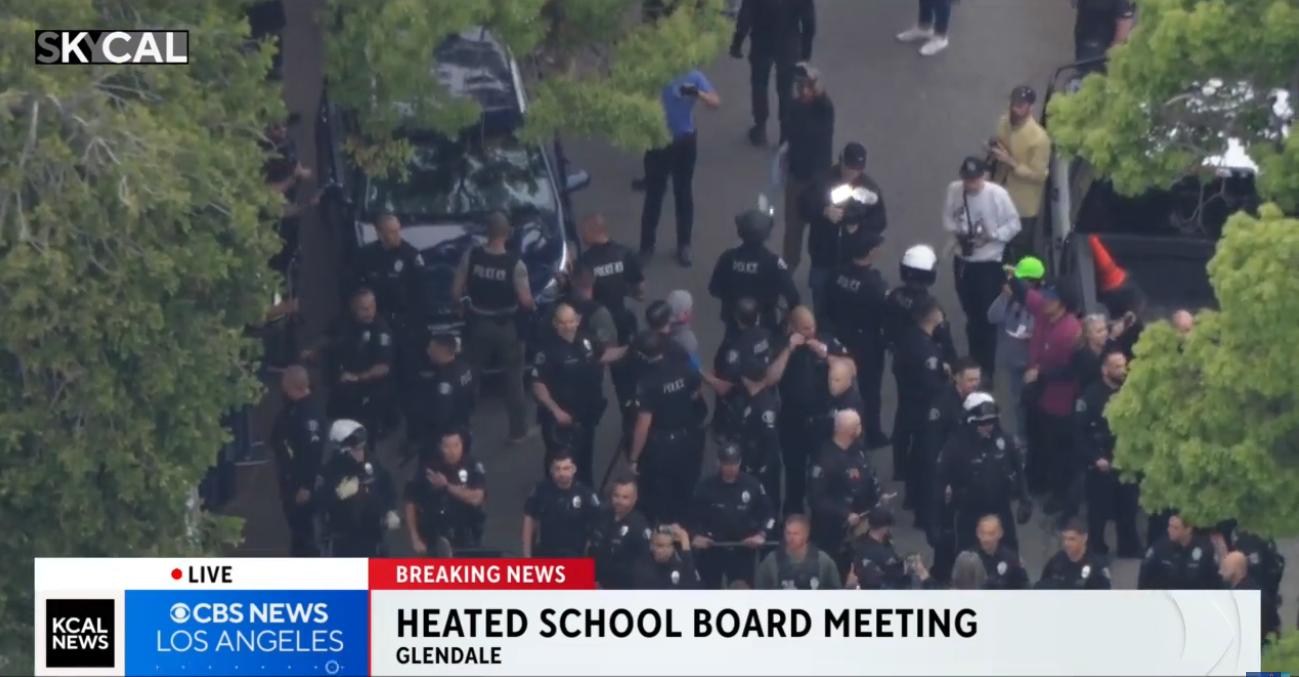 Police officers and protestors clashed outside a meeting of the Glendale Unified School Board over LGBTQ studies and the GUSD polices on addressing LGBTQ related issues.
News footage from CBS Los Angeles KCAL showed approximately 50 Glendale police officers attempting to keep the two groups separated and then fists were thrown as both sides engaged in physical assaults. A Glendale police spokesperson confirmed that some arrests had been made but wouldn't comment further.
Witnesses and news crews noted that many of those protesting against the LGBTQ community were from the same group that had protested at Saticoy Elementary School in North Hollywood, angered over a Pride month assembly. Officers from the LAPD's North Hollywood Community Station responded and there were physical assaults as well.
The situation in Glendale has become increasingly acrimonious. Last year during Pride month, a third grade teacher at Thomas Jefferson Elementary, Tammy Tiber, had enraged some parents after speaking to her students about LGBTQ topics on Zoom. The GUSD officials later transferred her because Tiber had told them she no longer felt safe.
A spokesperson for the district said that all materials are vetted by the GUSD, and are in full compliance with curriculum that deals with LGBTQ history, mandated under California's FAIR Education Act, which was signed into law on July 14, 2011, and went into effect on Jan. 1, 2012.
It amends the California Education Code to include the Fair, Accurate, Inclusive and Respectful reference to contributions by people with disabilities and members of the LGBTQ community in history and social studies curriculum.
Last month on May 18, a man who is not the parent of a child in the district, accused GUSD school board vice president Jennifer Freemon of concealing consistent attempts to "indoctrinate" students on LGBTQ issues.
"They are saying boys can be girls and girls can be boys," Henry said during the board meeting. "If you believe in that, that is your opinion, and if that is your official policy, Jennifer, that is indoctrination because it offends a lot of people's actual doctrine."
As an example of instructing students to "behave inappropriately," Henry referenced an alleged recent incident involving a student with special needs. GUSD student Thelma Gonzalez, who spoke later in the meeting, was allegedly asked to provide the definition of "scissoring" during a health lesson, despite her mother requesting that she be excused.
"A violation of their doctrine, their Christian doctrine," Henry said, referring to Gonzalez and her mother. "Regardless of what you think, what I think, what the community thinks about any faith, you violated that. And if you don't condemn that today, Jennifer, you are a hypocrite and a liar."
He then mounted an attack on district polices regarding its transgender students.
"If you think they value your children, you're more than entitled to think that," Henry said. "They will not lie to you about your child, they will lie to these parents. They will conceal that private information from parents. You have enshrined that into doctrine, into policy, which is a misinterpretation of the law."
It is not immediately clear what policy Henry was referring to. However, GUSD's anti-discrimination policy states the district will only disclose a student's "transgender or gender-nonconforming status" with their consent. It also mandates that a district official may discuss with that same student "any need" to confide in their parents or guardians.
#BREAKING: The protest outside the Glendale Unified School Board meeting has turned violent, with protesters clashing. @GlendalePD trying to regain control now. @RoadSageLA overhead in #SKYCAL. @kcalnews pic.twitter.com/g0YWp1KVWI

— Mike Rogers (@MikeRogersTV) June 7, 2023
Inside the Tuesday GUSD board meeting, pro- and anti-LGBTQ protesters faced off over how schools teach gender and sexuality, attendees were suddenly told to shelter in place as the violence outside escalated. The interruption came after about an hour of public comments, most of them in defense of the LGBTQ community and the district's handling of materials and policies.
A mob of anti-LGBTQ bigots in Glendale engaged in violence outside a school board meeting while protesting against teaching about LGBTQ people

This violence flows from the anti-LGBTQ rhetoric sweeping the U.S. It's why @HRC declared a national state of emergency for LGBTQ people https://t.co/2jrMBCx2pJ

— Senator Scott Wiener (@Scott_Wiener) June 7, 2023
New video from last night in Glendale shows far right extremists pepper spraying a religious clergy member who was there in support of LGBTQ families. pic.twitter.com/9DtSvcZztu

— Alejandra Caraballo (@Esqueer_) June 7, 2023
Protesters fight outside Glendale school district meeting about LGBTQ studies:
Related: