Zimbabwe president describes homosexuality as 'inhuman'
Robert Mugabe made comments during International Women's Day event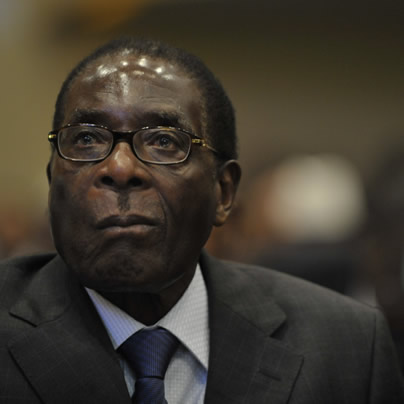 Zimbabwean President Robert Mugabe on Thursday described homosexuality as "inhuman."
"The West says we must accept there is change in the world, that gays have human rights," he said during an event at a hotel in Harare, the country's capital, that commemorated International Women's Day as the Herald, a Zimbabwean newspaper, reported. "Gays have no human rights. They have human rights – human rights for doing an inhuman thing."
Mugabe has repeatedly faced criticism from Zimbabwean LGBT rights advocates and others over his homophobic rhetoric.
He told supporters during a rally last July ahead of the African country's presidential election that authorities should arrest gays and lesbians who don't conceive children. Mugabe during the same event criticized the Anglican Church for blessing same-sex marriage and President Obama over his support of nuptials for gays and lesbians.
The Zimbabwean president described gays and lesbians who took part in a Harare book fair in 1995 as "dogs and pigs." Mugabe reportedly said in a speech at a teacher's college in the city of Masvingo last June that gay men and lesbians "should rot in jail."
"President Mugabe's hateful and wholly irresponsible comments about LGBT people in Zimbabwe are highly unfortunate, though not altogether surprising," Jeffrey Smith of the Robert F. Kennedy Center for Justice and Human Rights told the Washington Blade on Friday, referring to the Zimbabwean president's latest comments against gays and lesbians. "These comments are consistent with Mugabe's past statements, describing gays as worse than 'pigs and dogs.' For Mugabe to declare gays and lesbians as somehow inhuman, on a day meant to celebrate equality, is horribly ironic and reprehensible."
The Zimbabwean government has also frequently targeted members of Gays and Lesbians of Zimbabwe (GALZ), a local LGBT advocacy group.
Police in August 2012 arrested more than 40 members of the organization inside their Harare office. GALZ members said authorities confiscated computers and pamphlets from the same office a few days before the arrests.
"We are deeply concerned when security forces become an instrument of political violence used against citizens exercising their democratic rights," said then-State Department spokesperson Victoria Nuland after the incidents. "We call upon the government of Zimbabwe to end this pattern of abuse and to eradicate the culture of impunity that allows members of the security sector to continue to violate the rights of the Zimbabwean people."
Smith told the Blade that officials stopped a GALZ workshop two weeks ago.
A Zimbabwean LGBT rights advocate with whom the Blade spoke in D.C. in February 2013 said Mugabe and his political party, Zimbabwe African National Union-Patriotic Front or ZANU-PF, use homosexuality as "one of their campaign tools."
Mugabe last July defeated former Prime Minister Morgan Tsvangirai in his country's disputed presidential election.
"They will use this issue to threaten the LGBT people in Zimbabwe," said the activist who asked the Blade not to publish his name because of potential reprisals against him. "They will do everything in their power to make sure that LGBT people are punished."
Smith further categorized Mugabe's crackdown on LGBT rights and homophobic rhetoric as "unacceptable."
"Mugabe's brazen disregard for human rights and the principles enshrined in his country's own constitution is indicative of the wider crisis in Zimbabwe," Smith told the Blade."[It] has been exacerbated by his re-election last July, of which many observers – including the U.S. and other world leaders – declared fraudulent and by no means representing the will of the Zimbabwean people."
Chilean government launches LGBTQ, intersex rights campaign
Women and Gender Equity Undersecretary Luz Vidal Huiriqueo spoke exclusively with the Blade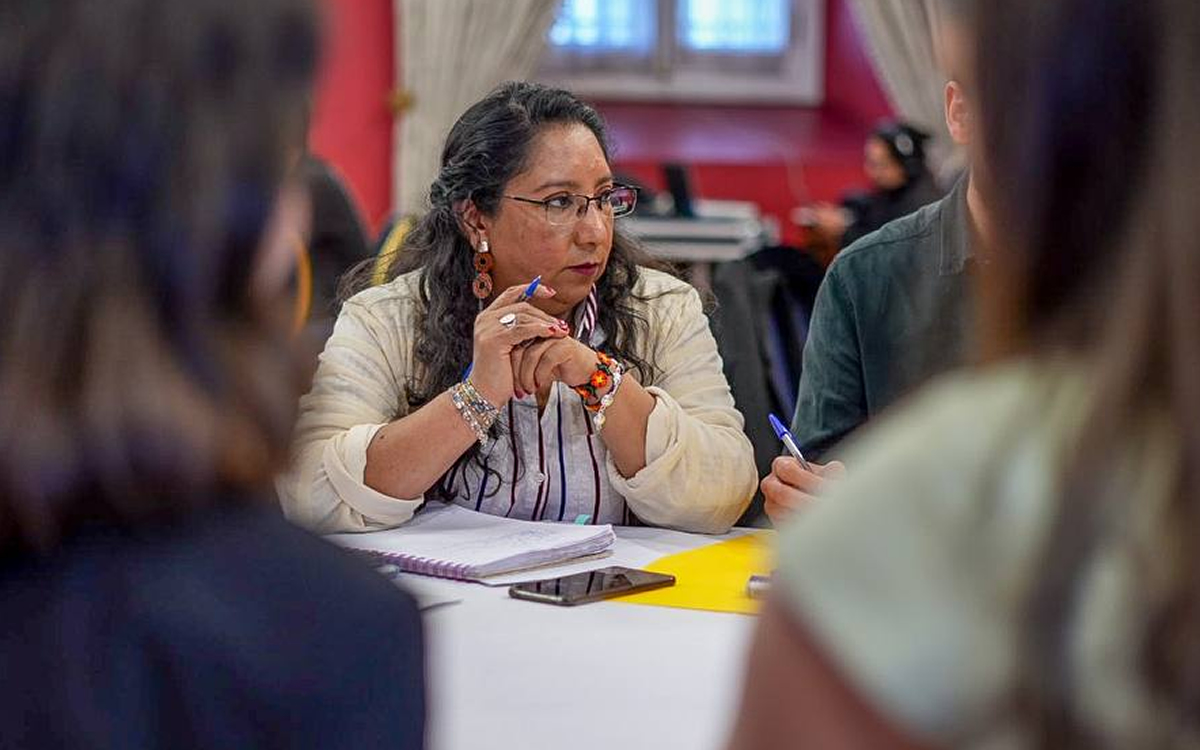 SANTIAGO, Chile — Chilean President Gabriel Boric on Wednesday launched his government's first LGBTQ and intersex rights campaign that seeks to reduce discrimination against the country's queer community.
According to the Movement for Homosexual Integration and Liberation (Movilh), a Chilean LGBTQ and intersex rights organization, hate crimes against the community have increased this year by 66 percent. Five people have also been murdered because of their sexual orientation, gender identity and/or expression.
Boric during his campaign against José Antonio Kast, a far-right former congressman, pledged to promote LGBTQ and intersex rights and policies during his administration. The #LivingWithPride campaign is part of these efforts.
Boric's first gesture towards the queer community was to appoint Marco Antonio Avila, a gay man, as his government's education minister and Alexandra Benado Vergara, a lesbian woman, as Chile's next sports minister. Ávila and Benado arrived at La Moneda, the Chilean presidential palace, with Boric on March 11 when he took office.
"President Gabriel Boric Font's government has implemented a series of measures that seek to advance in safeguarding the rights of LGBTQ+ people," Women and Gender Equity Undersecretary Luz Vidal Huiriqueo told the Washington Blade in an exclusive interview after the government launched the #LivingWithPride (#VivirConOrgullo in Spanish) campaign.
Vidal said "one of the relevant lines of work that the Ministry of Women and Gender Equity has developed since we took office … seeks to highlight the structural difficulties experienced by people of the LGBTIQA+ community, move towards state representation, since there is currently no institutionality that welcomes this community."
"This is why we have taken the mandate to welcome this population, within the legal possibilities that govern the ministry," Vidal emphasized to the Blade.
Vidal said "the gender mainstreaming network that has been reactivated with our government has opened a door to the organizations of the LGBTIQA+ community in all portfolios."
"The advisors in charge of gender mainstreaming do not understand gender in a binary way, they have the conviction that we must also develop public policies for the LGBTIQA+ community." she told the Blade.
Boric directed the Women and Gender Equity Ministry and his administration's sociocultural coordinator to create and lead an "LGBTIQA+ Roundtable," which includes organizations, activists and members of the LGBTQ Congressional Caucus to work to implement their demands because Chile thus far does not have a government institution that specifically addresses queer rights. 
"The roundtable's objective is to generate and prioritize, together with the LGBTIQA+ community, guidelines for the development of public policies on the matter, from an intersectoral perspective," said Vidal. "More than 35 civil society organizations from all over the country, representatives of the Legislative Branch and different (Executive Branch) portfolios have participated."
Vidal stressed "this space of constant linkage with social organizations has allowed us to know the reality that social organizations of the LGBTIQA+ community live when linking with State agencies." She also noted "the experience has been successful, being a valuable space that will allow us to build a work path for the design of gender equality public policies relevant to the LGBTIQA+ community, to improve their lives and eradicate gender-based violence and hate crimes against the community."
The roundtable has been meeting once a month since May. It's last 2022 meeting will take place this month, and it will resume its work next year.
Vidal told the Blade that transgender women can now use her ministry's public policies.
"We consider trans women as part of the diversity of women, which implies that they can access the different benefits of the National Service for Women and Gender Equity (SernamEG), which is the executing body of the ministry's programs," she said.
Another initiative Vidal highlighted is the incorporation of a "social name" section in the public employment pages for those who have not yet legally changed their name. This option allows people to identify themselves as trans or nonbinary.
The Education Ministry "has developed a participatory process for the design of the Bill on National Policy on Education on Affectivity and Comprehensive Sexuality. It has also made it possible for students, mothers, fathers, parents, guardians and education workers to participate in what Vidal described as "non-sexist" education workshops.
Nonbinary Energy Department official charged with second luggage theft
Sam Brinton placed on administrative leave after first allegation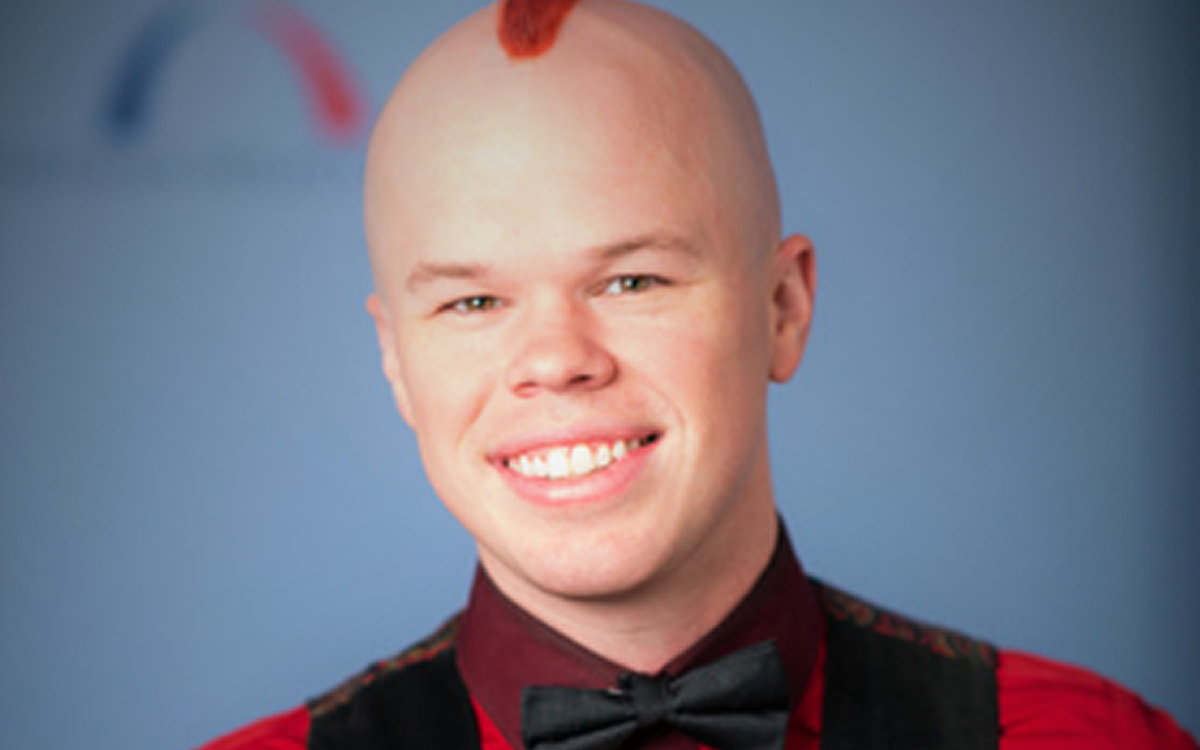 Sam Brinton, the first openly genderfluid person appointed to a senior government post, was served with a felony arrest warrant Friday following a second incident in which they were accused of stealing luggage from an airport.
New charges accuse Brinton of grand larceny of property valued between $1,200 and $5,000, for stealing luggage at Harry Reid International Airport in Las Vegas. They were previously charged with a felony for lifting a suitcase from baggage claim at the Minneapolis-St. Paul International Airport on Sept. 16.
Brinton joined the U.S. Department of Energy this year as deputy assistant secretary for spent fuel and waste disposition. The New York Post reported they were put on leave following the first incident.
"The Department of Energy takes criminal charges against DOE employees and clearance holders very seriously," a Department of Energy spokesperson told the Washington Blade in a statement. "Sam Brinton, a career civil servant, is on administrative leave. The department is limited by law on what it can disclose on personnel matters, such as an employee's clearance status. Generally, as the department has previously stated, if a DOE clearance holder is charged with a crime, the case would be immediately considered by DOE personnel security officials, and depending on the circumstances, that review could result in suspension or revocation of the clearance."
On Dec. 7, a group of 16 Republicans in the U.S. House of Representatives, including far-right Congress members Marjorie Taylor Greene (Ga.), Andy Biggs (Ariz.) and Louie Gohmert (Texas), called on Energy Secretary Jennifer Granholm to demand Brinton's resignation.
Sen. Sinema changes party affiliation from Democrat to independent
Lawmaker made history in 2018, becoming first bi member to serve in Senate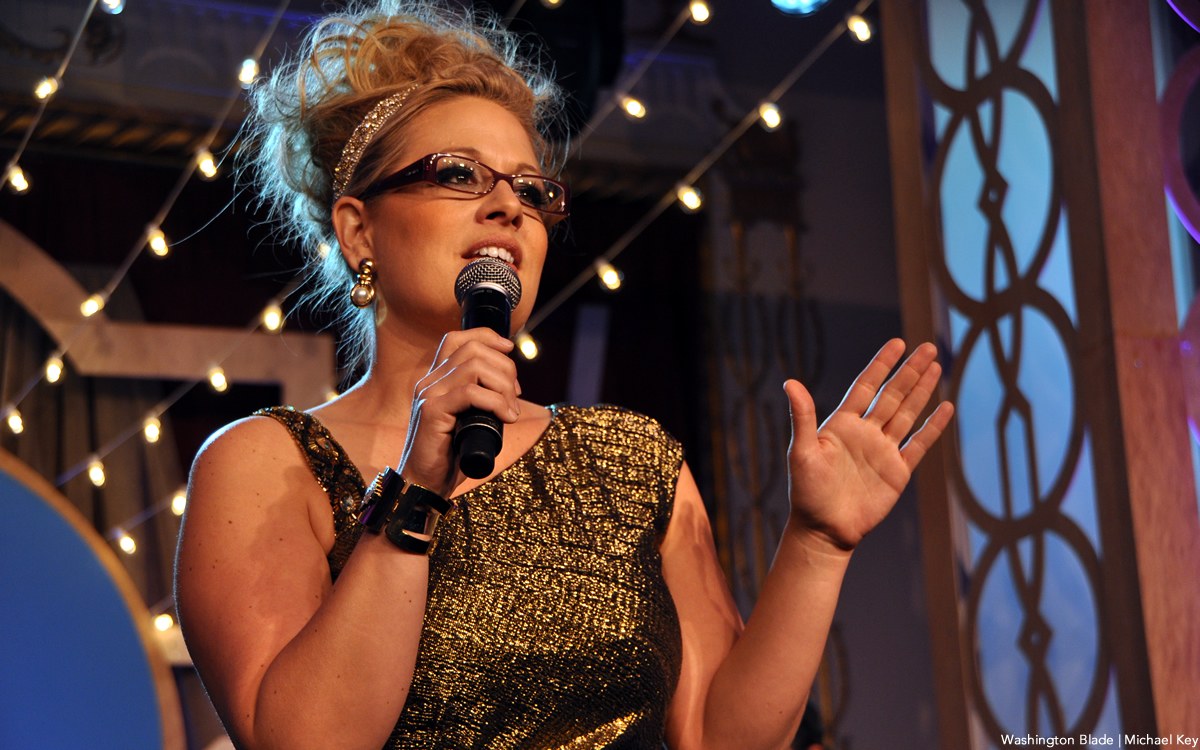 Sen. Kyrsten Sinema of Arizona said during an interview with POLITICO on Friday that she will switch her party affiliation from Democrat to independent but pledged not to change the way she has voted over the past four years in the Senate.
Sinema's announcement comes just two days after Democratic Sen. Raphael Warnock of Georgia prevailed in a runoff election against Republican challenger Herschel Walker, widening Democrats' razor thin majority in the upper chamber.
"I don't anticipate that anything will change about the Senate structure," Sinema told POLITICO. "I intend to show up to work, do the same work that I always do. I just intend to show up to work as an independent."
White House Press Secretary Karine Jean-Pierre released a statement on her decision:
"Senator Sinema has been a key partner on some of the historic legislation President Biden has championed over the last 20 months, from the American Rescue Plan to the Bipartisan Infrastructure Law, from the Inflation Reduction Act to the CHIPS and Science Act, from the PACT Act to the Gun Safety Act to the Respect for Marriage Act, and more.
"We understand that her decision to register as an independent in Arizona does not change the new Democratic majority control of the Senate, and we have every reason to expect that we will continue to work successfully with her."
Sinema's reputation as an iconoclast has occasionally frustrated her Democratic colleagues in the chamber as well as progressives more broadly. Critics were puzzled by what they saw as the Arizona Senator's fealty to multinational pharmaceutical companies, hedge funds, and venture capital firms.
More recently, however, Sinema was credited for her instrumental work earning her GOP colleagues' support for the Respect for Marriage Act, which earned a filibuster proof majority and is now on its way to be signed into law.
Sinema made history with her election to the Senate in 2018, becoming the first bisexual and second LGBTQ person (behind Democratic Sen. Tammy Baldwin of Wisconsin) to serve in the upper chamber.