EXCLUSIVE: Zimbabwean LGBT activist visits D.C.
Advocate is a member of countrywide advocacy group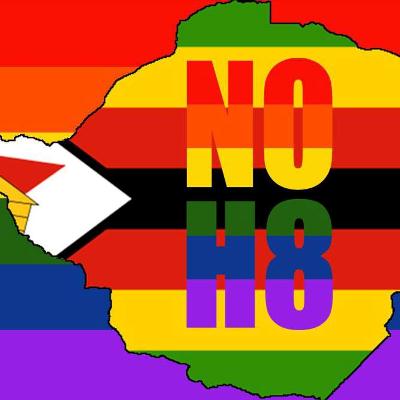 A Zimbabwean LGBT rights advocate told the Washington Blade during an exclusive interview in D.C. earlier this month he expects his country's government to once again crack down on gay rights groups ahead of July's presidential elections.
"I am told President Robert Mugabe's party, ZANU-PF, is going to use the issue of homosexuality as one of their campaign tools," the activist, who asked the Blade not to publish his name because he remains afraid of potential reprisals against him, said. He added his brother and most other Zimbabweans who oppose Mugabe will ultimately vote for him because of his strong opposition to homosexuality. "I strongly believe that they will use this issue to threaten the LGBT people in Zimbabwe. And they will do everything in their power to make sure that LGBT people are punished."
The activist, who is a member of Gays and Lesbians of Zimbabwe, which a group of gay white Zimbabweans founded in 1990 as a support organization, spoke to the Blade ahead of a scheduled March 16 referendum on a new constitution that includes an amendment that specifically bans same-sex marriage.
The State Department last August criticized the Zimbabwean government's crackdown on LGBT rights activists after police arrested 44 GALZ members inside the group's office in Harare, the country's capital. The organization said authorities confiscated computers and pamphlets from the same office a few days earlier.
The activist said he received death threats after the Blade published a story on the State Department's response to the raid. He fled to neighboring South Africa where he remained for more than a month.
"It was difficult because I was not doing what I was supposed to do when I was home," he said. "So I went back."
Mugabe in 1995 described gay men and lesbians who showcased at the annual International Book Festival in Harare as "dogs and pigs." Former President Canaan Banana three years later received a 10 year prison sentence after his conviction on 11 charges of sodomy, attempted sodomy and indecent assault against his former male employees.
The activist said Zimbabweans had been reluctant to publicly discuss homosexuality until Mugabe's 1995 speech.
"President Mugabe was the first person in Zimbabwe to castigate the gay people and the lesbians," he said.
Aside from the State Department, Amnesty International and other international human rights organizations have criticized the Zimbabwean government for cracking down on LGBT advocacy groups.
Peter Tatchell and two other British gay activists in 1999 tried to arrest Mugabe as his car drove through the streets of London during a personal shopping trip. He once again tried to detain the Zimbabwean president inside a Brussels hotel in 2001, but his security guards beat him.
Mugabe routinely criticizes the British government and Prime Minister David Cameron, who has previously suggested the allocation of international aid should hinge upon a country's LGBT rights record. The activist stressed he has not heard Mugabe "state anything against" President Obama.
He also applauded former Secretary of State Hillary Clinton for urging the Zimbabwean government to end its crackdown on GALZ.
"To us that was a very powerful statement coming from this country," he said, noting he feels Mugabe heeded the warning. "That was the time when our members were arrested. That was the time when our members were being followed to their homes. It just stopped miraculously because soon after that no one was arrested."
As for GALZ, its mission continues.
The organization's Harare office reopened to staff last month.
GALZ, which has close to 2,000 members across the country, also continues to host HIV/AIDS workshops in Bulawayo.
"When they raid our offices they think they are going to find pornographic materials," the activist said. "When they come in there, they find it is a resource center. People are busy working."
Biden urged to ensure COVID-19 vaccines reach LGBTQ people abroad
US bought 500 million Pfizer doses for COVAX initiative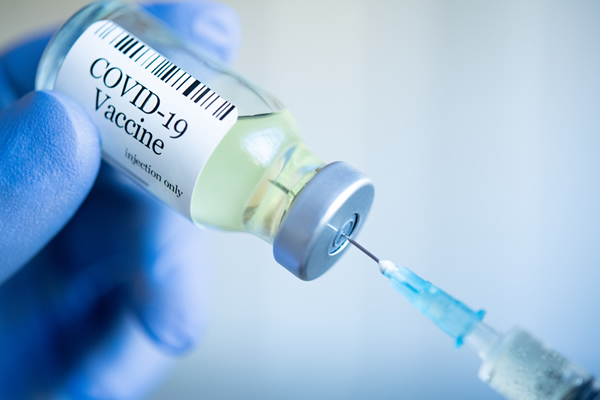 Four Democratic congressmembers have asked President Biden to ensure some of the 500 million doses of the coronavirus vaccine it bought to distribute around the world will reach LGBTQ people that the pandemic has left even more vulnerable.
"While we are pleased to see the administration's efforts to support global public health, we would like to ensure these vaccines are equitably distributed once they are sent abroad," wrote U.S. Reps. Dina Titus (D-Nev.), William Keating (D-Mass.), David Cicilline (D-R.I.) and Ted Deutch (D-Fla.) in a letter they sent Biden on Tuesday.
The Washington Blade exclusively obtained the letter.
"We are particularly concerned that the LGBTQI+ community may be unjustly excluded from receiving vaccines in various countries," it reads.
The Biden administration last week announced the U.S. will buy 500 million doses of the Pfizer vaccine. The African Union and 92 countries around the world will receive them through COVAX, a global initiative the World Health Organization co-founded in order to ensure equitable distribution of the vaccine.
The letter notes the pandemic "exposed inequity in health care systems around the world for many marginalized groups, especially the LGBTQI+ community."
"Due to stigma, violence, and discrimination, LGBTQI+ people — and transgender and non-binary individuals, in particular — face additional barriers to accessing relief and health care services," wrote the congressmembers. "In addition to non-inclusive approaches to distributing relief, unsafe distribution centers and anti-LGBTQI+ sentiments and/or rhetoric of relief workers may also prevent LGBTQI+ individuals from obtaining vaccines."
The letter, among other things, notes transgender people in Panama faced discrimination under gender-based regulations the country's government implemented to control the pandemic's spread. The congressmembers also cite Ugandan authorities who charged 19 LGBTQ people with violating coronavirus-related social distancing rules after their April 2020 arrest at a shelter in the country's capital of Kampala and Hungarian Prime Minister Viktor Orbán's efforts to further restrict LGBTQ rights in his country after lawmakers gave him more power under the guise of combatting the pandemic.
"These are just a sample of the countless instances where those in the LGBTQI+ community have been unjustly discriminated against because of their gender identity and expression, sexual orientation or whom they love," reads the letter. "As the entire world focuses on trying to return to some normalcy, we must ensure those who have been marginalized are afforded the same opportunities and resources to resume their lives."
Biden in February signed a memorandum that committed the U.S. to promoting LGBTQ rights abroad. The congressmembers in their letter notes they "appreciate your long record of promoting LGBTQI+ rights around the world."
"We hope that as the United States finalizes agreements for vaccine donations to countries, your administration will ensure that governments receiving vaccine doses from the United States will equitably distribute them to their residents regardless of their sexual orientation or gender identity," they conclude.
In-person Pride events to take place around the world
Activists have scheduled marches, galas, forums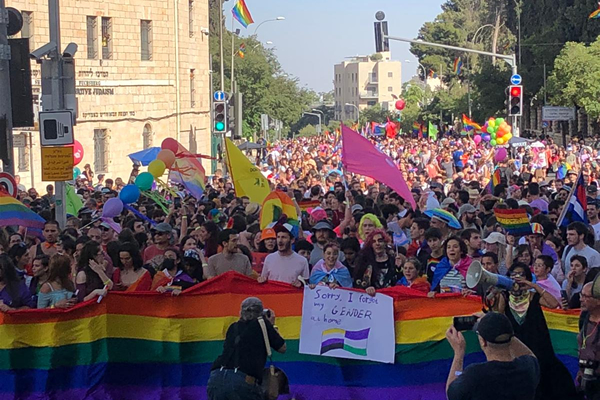 Activists around the world are planning to hold in-person Pride events this year.
Organizers of Tijuana GLBTI Pride in the Mexican border city say a decrease in coronavirus cases has allowed them to hold a march on June 19. Participants will be required to wear masks and socially distance. Tijuana GLBTI Pride organizers also plan to distribute condoms at a gay bar in downtown Tijuana.
"The GLBT community and owners of entertainment venues and establishments in the region have also suffered a blow with the arrival of the pandemic caused by the coronavirus a year ago," wrote Tijuana GLBTI Pride Coordinator Lorenzo Herrera on his group's website, noting the decrease in coronavirus cases in Mexico's Baja California state has allowed businesses to reopen. "It allows for the reopening of establishments like bars and cantinas."
"This new normality and opening of spaces allowed us to resume planning for the 2021 Pride march," added Herrera.
The Organization for Refuge, Asylum and Migration, a Minnesota-based organization that works with LGBTQ migrants and refugees around the world, and Alight on June 13 will hold a digital Pride brunch on both sides of the Mexico-U.S. border with Jardín de las Mariposas, a shelter in Tijuana for LGBTQ migrants and asylum seekers. Frenchie Davis is among those who are scheduled to perform at ORAM's #RefugeePride Gala on June 17.
Rainbow Sunrise Mapambazuko, an LGBTQ advocacy group in the Democratic Republic of the Congo, is scheduled to hold a Pride event in the city of Bukavu on June 26.
The Spanish Embassy in D.C. commissioned London Kaye, a Los Angeles-based artist, to create a crocheted mural that features Federico García Lorca, a gay Spanish poet and playwright who Spanish Nationalists executed in 1936 shortly after the country's Civil War began. The mural is currently displayed above the entrance to the Spanish ambassador's former home in Columbia Heights.
Tbilisi Pride on July 5 is scheduled to hold a march in the Georgian capital. The group on its Facebook page says the pandemic has had a disproportionate impact on LGBTQ Georgians.
"Lesbian, gay, bisexual, transgender and gay people experience oppression and discrimination on a daily basis," it notes. "Hate groups are constantly trying to stir up hostility in society towards us. By weaponizing homophobia, these groups try to sow discord and divide society or social movements, to discredit various just demands. The state often leaves the criminal activities of violent groups and their leaders unpunished, thereby normalizing violence against (LGBTQ) people and, at the same time hinders development and justice-oriented social, political and economic change."
"We need to make our voices heard by our family, friends, colleagues, fellow citizens and the state," proclaimed Tbilisi Pride.
WorldPride 2021, which will take place in Copenhagen, Denmark, and Malmö, Sweden, from Aug. 12-22, will feature both virtual and in-person events. Uganda Pride will hold their Pride events in October, as opposed to this month, because the government has imposed a partial lockdown in response to an increase in COVID-19 cases.
Thousands attend Jerusalem Pride march
Israel is among the countries in which in-person Pride events have already taken place.
Thousands of people attended the annual Jerusalem March for Pride and Tolerance on June 3.
The in-person event took place less than two weeks after a cease fire between Israel and Hamas militants that govern the Gaza Strip took effect. The future of Israeli Prime Minister Benjamin Netanyahu and tensions over the eviction of several Palestinian families from their homes in East Jerusalem's Sheikh Jarrah neighborhood also loomed large over the Jerusalem March for Pride and Tolerance.
Cuba's National Center for Sexual Education last month held a series of virtual events that commemorated the International Day Against Homophobia, Biphobia and Transphobia.
CENESEX Director Mariela Castro, who is the daughter of former Cuban President Raúl Castro, during a May 4 press conference in Havana announced a bill that would amend the country's family code will be introduced in Parliament in July. Tremenda Nota, the Washington Blade's media partner in Cuba, reported Mariela Castro said this year's IDAHOBiT events are part of the aforementioned effort and will help make Cubans more receptive to LGBTQ rights.
"I was able to appreciate that the majority of the population … is in favor of recognizing the rights of LGBTI+ people and especially the rights in the family sphere that include the possibility, the option, of marriage," Mariela Castro told reporters on May 4.
U.S. embassies fly Pride flags
Secretary of State Antony Blinken and U.S. Agency for International Development Administrator Samantha Power are among the American officials who have publicly acknowledged Pride month.
Blinken in April said U.S. embassies and consulates can once again fly the Pride flag.
The U.S. Embassy in the Bahamas this month is flying the Pride flag for the first time. Alexus D'Marco, an activist who is a member of LGBTI Bahamas, a Bahamian advocacy group, on Monday referred to Eleanor Roosevelt when she discussed the impact the gesture has had on LGBTQ Bahamians.
"It's not in protest," D'Marco told the Blade. "It's a lead by example effort that may be saying, yes we admit that we may have flaws as countries and in some cases former colonists, but we do this to dissuade you from making the same mistake of thinking that some are better than others. It's an open invitation to join the changing world, for us the older generations to listen to the voice of the youth who are telling us very clearly and loudly that the future they envision is not one of stigma and discrimination, instead it is one with human rights and dignity for all in a land that is sustainable and full of that 'the-ness.'"
Harris meets with Guatemala LGBTQ, HIV/AIDS activists
Roundtable took place during vice president's first overseas trip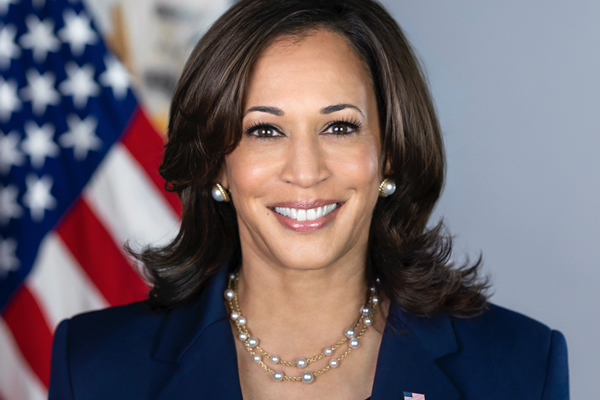 Two members of Guatemalan civil society who work with the LGBTQ community and people with HIV/AIDS participated in a roundtable with Vice President Kamala Harris on Monday.
Visibles Executive Director Daniel Villatoro and Ingrid Gamboa of the Association of Garifuna Women Living with HIV/AIDS are among the 18 members of Guatemalan civil society who participated in the roundtable that took place at a Guatemala City university. Rigoberta Menchú, an indigenous human rights activist and Nobel Peace Prize winner, is among those who also took part.
Villatoro is among those who attended a virtual roundtable with Harris on April 27.
"When we met last time, I was so moved to hear about the work that you have been doing, the work that has been about helping women and children, indigenous, LGBTQ, Afro-descendants, people who have long been overlooked or neglected," said Harris before Monday's meeting began.
Visibles in a tweet acknowledged it participated in the roundtable.
"Today we participated in a meeting with the vice president of the United States to talk about development opportunities for Guatemala and the search for inclusive justice," tweeted Visibles. "We, as an organization, spoke about the importance of addressing discrimination and acts of violence towards LGBTIQ+ people."
Hoy participamos en una reunión con la @VP de Estados Unidos para hablar sobre oportunidades de desarrollo para Guatemala y la búsqueda de justicia inclusiva. Como organización remarcamos la importancia de abordar la discriminación y hechos de violencia hacia las personas LGBTIQ+ pic.twitter.com/cKcTs3qKTL

— Visibles (@visibles_gt) June 8, 2021
Villatoro after the meeting said corruption and "the political crisis in terms of justice with which we live in Guatemala" were two of the issues raised with Harris.
"Impunity does not allow us to live freely," Villatoro told the Washington Blade. "But combating it will open doors to pursue other necessary actions to give us a better life with more opportunities and with respect for our dignity."
Harris arrived in Guatemala on Sunday.
She met with President Alejandro Giammattei a couple of hours before the roundtable.
Harris, among other things, announced the creation of a task force with the Justice and State Departments that will fight corruption in Guatemala and in neighboring Honduras and El Salvador. Harris will travel to Mexico City before she returns to D.C.
Harris has previously acknowledged that violence based on sexual orientation and gender identity is among the "root causes" of migration from Guatemala and other Central American countries. State Department spokesperson Ned Price last month noted to the Blade during an interview ahead of the International Day Against Homophobia, Biphobia and Transphobia that protecting LGBTQ migrants and asylum seekers is one of the Biden administration's global LGBTQ rights priorities.
The Congressional LGBT+ Equality Caucus and U.S. Rep. Gregory Meeks (D-N.Y.), who chairs the House Foreign Affairs Committee, urged Harris to raise anti-LGBTQ violence in Central America during her trip.
"Addressing human rights and rule of law as part of the root causes of out-migration in Guatemala, El Salvador and Honduras is a top priority," said Meeks in a press release the Congressional LGBT+ Equality Caucus released on Monday. "I am pleased that Vice President Harris will visit Guatemala and encourage her to meet with local civil society leaders, including LGBTQI human rights defenders who often face multiple forms of discrimination at the intersection of race, ethnicity, sexual orientation and gender identity."