Malta lawmakers approve civil unions, adoption bill
Constitutional amendment to ban anti-LGBT discrimination also passed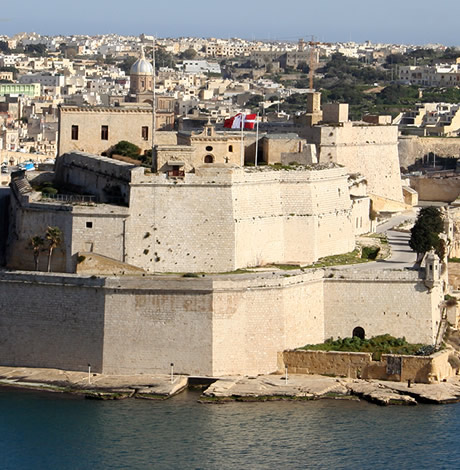 Lawmakers in the small island nation located south of Sicily in the Mediterranean Sea also approved a proposed constitutional amendment that would ban anti-LGBT discrimination.
"Malta is now more liberal and more European and it has given equality to all its people," said Prime Minister Joseph Muscat, who leads the country's Labor Party, after the vote as Reuters reported.
Paulo Côrte-Real, co-chair of the ILGA-Europe Executive Board, also applauded the vote in the predominantly Catholic country that only legalized divorce in 2011.
"We warmly welcome today's historic vote for Malta and particularly pay tribute to Maltese politicians and Maltese LGBTI activists," he said. "The adoption of the civil union law is a result and an example of a successful partnership built between the decision makers and the civil society."
The Associated Press reported opposition lawmakers from the conservative Nationalist Party abstained from the vote. Auxiliary Bishop Charles Scicluna of the Archdiocese of Malta is among those who also spoke out against the civil unions and second-parent adoption measure.
Iceland, Norway, Sweden, Denmark, the Netherlands, Belgium, France, Portugal and Spain are among the countries in which same-sex couples can legally marry.
The movement to extend marriage rights for gays and lesbians has also advanced in other parts of Europe over the last year.
Same-sex couples began to tie the knot in England and Wales on March 29.
A law that will allow gays and lesbians to legally marry in Scotland takes effect later this year. Gay Luxembourg Prime Minister Xavier Bettel, who took office last December, said he hopes his country will extend marriage rights to gays and lesbians in 2014.
An Italian court last week ruled the Tuscan city of Grosseto must recognize the marriage of a gay couple who tied the knot in New York in 2012.
The Irish government next year will hold a referendum on whether to extend marriage rights to same-sex couples.
Croatian voters last December overwhelmingly approved a constitutional amendment that defines marriage as between a man and a woman. Hungary, Latvia and other European countries also prohibit gay nuptials.
Georgian Prime Minister Irakli Garibashvili late last month proposed a constitutional amendment that would define marriage as between a man and a woman in the former Soviet republic. The country already bans nuptials for gays and lesbians.
The Maltese Parliament on Monday approved a bill that would allow same-sex couples to enter into civil unions and jointly adopt children.
VIDEO: Utah deal promoted as national model for LGBTQ rights, religious liberty
Data finds state has 2nd highest support for LGBTQ rights
A new video from the premier LGBTQ group in Utah, challenging the idea LGBTQ rights must be at odds with religious liberty, promotes an agreement reached in the state as a potential model to achieve a long sought-after update to civil rights law at the federal level.
The video, published Friday by Equality Utah, focuses on a 2015 agreement in Utah between the supporters of LGBTQ rights and the Mormon Church to enact a compromise acceptable to both sides. The agreement by those two sides led to an LGBTQ civil rights law in the state, which has Republican control of the state legislature and the governor's mansion.
Troy Williams, executive director of Equality Utah, says in the video dialogue is key to achieving meaningful success, whether its among the people of Utah, a state legislature or lawmakers in Congress.
"When you are working with LGBT rights in a state like Utah, and you want to advance legal equality, you can't do it without working with Republicans, with conservative, with people of faith," Williams says.
Williams, speaking with the Washington Blade over a Zoom call, said the main audience for the video is people on "the center right and the center left" willing to listen to other side when it comes to LGBTQ rights and religious liberty.
"People that have the courage to reach out to each other, and sit down across from each other and say, 'Hey look, let's hammer this out," Williams said. "That's who my audience is."
Not only did Utah enact non-discrimination protections for LGBTQ people, but the state under a Republican governor administratively banned widely discredited conversion therapy for youth. When lawmakers proposed legislation that would ban transgender youth from competing in school sports, the proposal was scuttled when Gov. Spencer Cox (whom Williams called a "super Mormon") said he'd veto it after it came to his desk.
Marina Gomberg, a former board for Equality Utah, is another voice in the video seeking dispel the narrative religious liberty and LGBTQ rights are in conflict.
"in order to protect LGBTQ people, we don have to deny religious liberty, and in order to provide protections for religious liberties, we don't have to deny LGBTQ people," Gomberg says. "The idea that we do is a fallacy that Utah has dismantled."
In July, new polling demonstrated the surprisingly the Utah, despite being a conservative state, has the second highest percentage of state population in support for non-discrimination protections for LGBTQ people. The data Public Religion Research Institute from 77 percent of Utah residents support LGBTQ people, which is just behind New Hampshire at 81 percent.
Tyler Deaton, senior adviser for the pro-LGBTQ American Unity Fund, said the Utah agreement demonstrates the possibility of reaching an agreement at the federal level once "second order" issues are put into perspective.
"The first order question has to be how are we winning the culture," Deaton said. "Do people even want to pass the bill? And if they do, you then figure out the details."
The American Unity Fund has helped promote as a path forward for LGBTQ non-discrimination at the federal level the Fairness for For All Act, legislation seeking to reach a middle ground on LGBTQ rights and religious freedom. Polling earlier this year found 57 percent of the American public back a bipartisan solution in Congress to advance LGBTQ civil rights.
Supporters of the Equality Act, the more established vehicle for LGBTQ rights before Congress, say the Fairness for For All Act would give too many carve-out for LGBTQ rights in the name of religious freedom. The Equality Act, however, is all but dead in Congress and has shown no movement in the U.S. Senate.
Skeptics of the Utah law would point out the law doesn't address public accommodations, one of the more challenging aspects in the fight for LGBTQ rights and one or remaining gaps in civil rights protections for LGBTQ people in the aftermath of the U.S. Supreme Court's decision last year in Bostock v. Clayton County. As a result, it's perfectly legal in Utah for a business owner to discriminate against LGBTQ coming as patrons.
Williams, however, shrugged off the idea the lack of public accommodations protections in Utah make the agreement in the state makes it any less of a model, making the case the spirit behind the deal is what matters.
"I think copying and pasting Utah's law doesn't work for lots of reasons," Wililams said. "What's most important is a model of collaboration because when you are sitting around the table with each other — Democrats and Republicans, LGBTQ people and people of faith — that's when the transformation happens. That is when the mutual respect is really forged."
Youngkin reiterates opposition to marriage equality
Va. gubernatorial candidate says issue 'legally acceptable' in state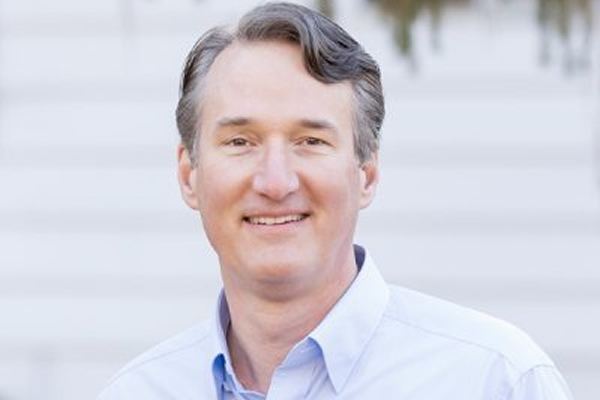 Glenn Youngkin in an interview with the Associated Press has reiterated his opposition to marriage rights for same-sex couples.
Youngkin—a Republican who is running against Democrat Terry McAuliffe to succeed Virginia Gov. Ralph Northam—said in an interview published on Friday that he feels "called to love everyone." Youngkin then reiterated his opposition to marriage equality before he added it is "legally acceptable" in the state.
"I, as governor, will support that," Youngkin told the AP.
McAuliffe was Virginia's governor from 2014-2018.
Same-sex couples began to legally marry in Virginia a few months after McAuliffe took office.
McAuliffe in 2014 became the first governor of a Southern state to officiate a same-sex wedding. The lesbian couple who McAuliffe married recently appeared in one of his campaign ads.
McAuliffe on Friday criticized Youngkin. "As governor, I worked my heart out to keep Virginia open and welcoming to all," said McAuliffe in a tweet. "This type of bigotry and intolerance has no place in our commonwealth."
As governor, I worked my heart out to keep Virginia open and welcoming to all. This type of bigotry and intolerance has NO place in our Commonwealth. https://t.co/T8olFwkszP

— Terry McAuliffe (@TerryMcAuliffe) October 22, 2021
The anti-LGBTQ Family Research Council, which the Southern Poverty Law Center has categorized as an extremist group, earlier this month endorsed Youngkin, but Log Cabin Republicans are among the groups that have backed his campaign. The Human Rights Campaign in 2019 named Youngkin's former company, the Carlyle Group, as a "Best Place to Work for LGBTQ Equality" in its annual Corporate Equality Index.
Putin describes transgender rights as 'crime against humanity'
Russian president made comment in Sochi speech
Russian President Vladimir Putin on Thursday described transgender rights as "a crime against humanity."
The Washington Post reported Putin made the comment in a speech he delivered in Sochi, a resort city on the Black Sea where the 2014 Winter Olympics took place.
Putin specifically said the idea that children are "taught that a boy can become a girl and vice versa" is "on the verge of a crime against humanity." Putin, according to the Post, also said trans activists are demanding an end to "basic things such as mother, father, family or gender differences."
Activists in Russia and around the world have sharply criticized the Kremlin's LGBTQ rights record, including a 2013 law that bans the promotion of so-called gay propaganda to minors. Putin also has close ties to Chechen President Ramzan Kadyrov, who is behind a brutal anti-LGBTQ crackdown in the semi-autonomous Russian republic.
The European Court of Human Rights in July ruled Russia violated the rights of a trans woman who authorities prevented from visiting her children because of her gender identity. The decision is the first time the court used Article 14 of the European Convention on Human Rights in an anti-trans discrimination case.